The Best Spots To Watch The Leonid Meteor Showers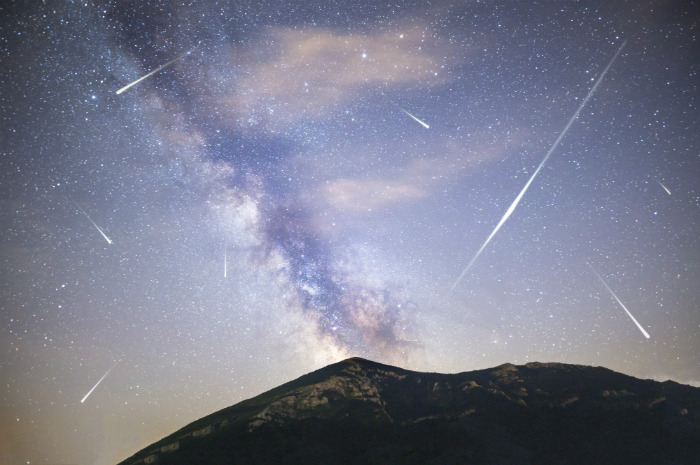 Shutterstock
The Leonids, which will peak around November 17, can be visible anywhere on Earth. They can appear all across the sky, but it may be easier to spot them in the Northern Hemisphere. To be able to see either phenomenon, you need one thing above all – really dark skies.
Telescope Peak Trail, Death Valley, California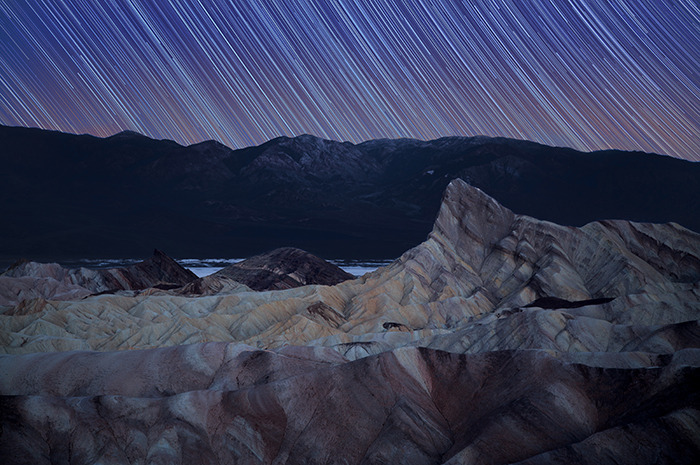 Shutterstock
The stargazing views atop the highest point in Death Valley National Park are truly incredible. You can see about 100 miles in every direction. The trail begins from Mahogany Flat Campground and is 14 miles, round trip, according to NPS. The 10-space camping site is ideal for spending the night. But bring your own water.
Mauna Kea, Hawaii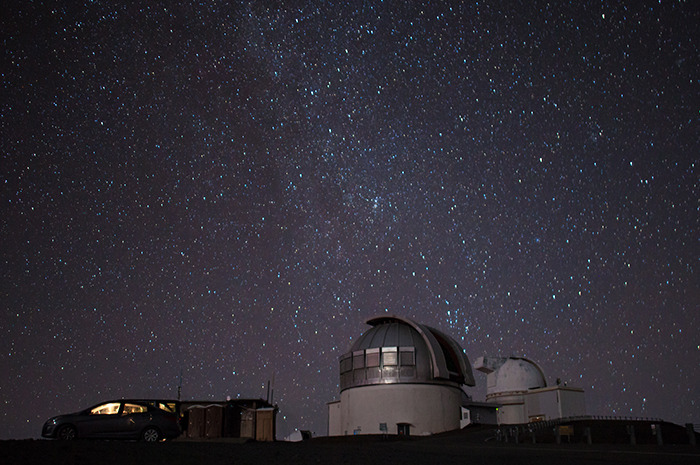 Shutterstock
Conditions to see meteor showers aren't always optimal, but Mauna Kea is your best bet if you're on the Big Island. The 13,803-foot dormant volcano is home to one of the world's largest astronomical observatory which has one of the largest optical telescopes. There is no pollution because of a tropical inversion cloud layer about 2,000 feet thick, well below the summit, which isolates the upper atmosphere. There is a free, public stargazing event held on Tuesday, Wednesday, Friday and Saturday evenings, weather permitting.
Cherry Springs State Park, Pennsylvania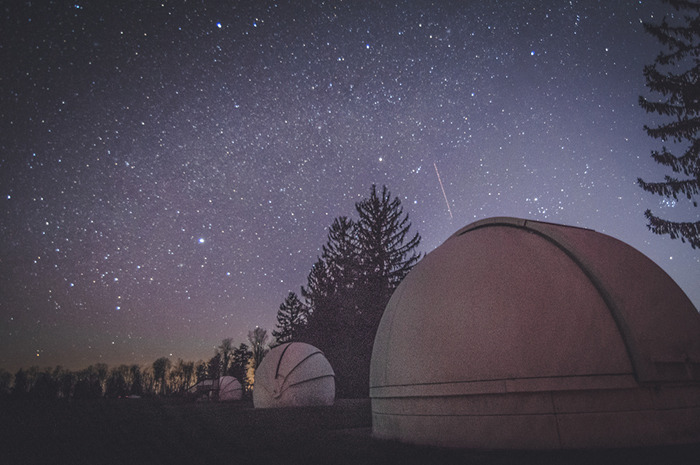 Shutterstock
The park is one of the darkest spots east of the Mississippi River. In 2008, the 82-acre park was named to the list of Gold-Certified International Dark Sky Parks. There are about 60-85 nights a year with ideal stargazing conditions. You can still see meteor showers and other phenomena during other nights. The park itself is set on a hill, surrounded by state forest, which helps eliminate light pollution.
Big Bend National Park, Texas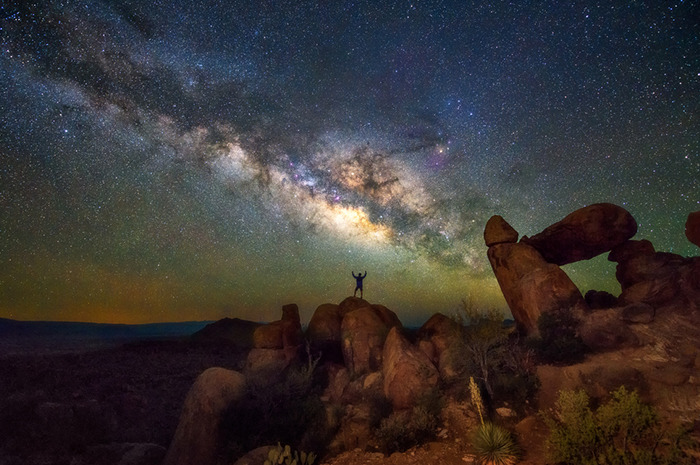 Shutterstock
Big Bend has the least light pollution of any other national park unit in the lower 48 states, according to NPS. This is largely due to the sparse human occupation of this region. You can see about 2,000 stars on a clear night. There are no visible lights indicating a house or even a town.
Staunton River State Park, Virginia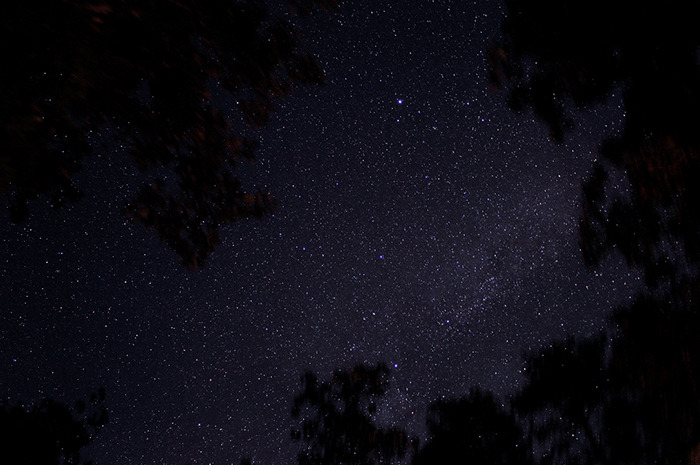 Flickr/Virginia State Parks, Steve Andrews/CC BY 2.0
Designated as Virginia's first International Dark Sky Park, Staunton River has been a prime spot to stargaze for years. Register for the Staunton River Star Party, held each fall. It is a tradition that celebrates camping under the stars and the beauty of the night sky. Nothing can disturb your view; there are even dark sky compliant bulbs in the park.
Navajo Trail, Bryce Canyon National Park, Utah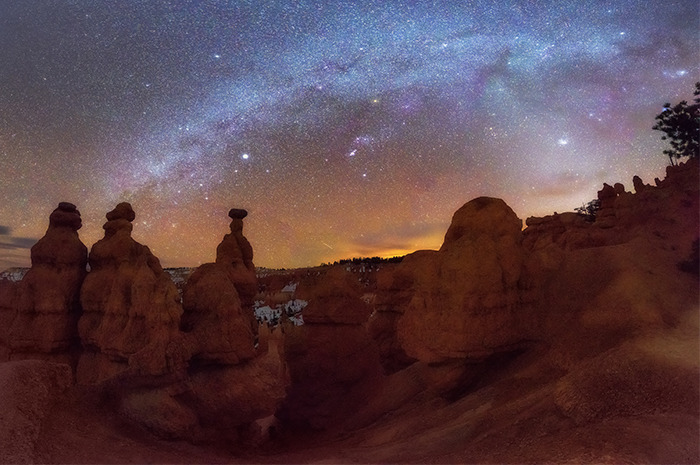 Shutterstock
Watch the bright stars shine among the hoodoos rock formations. At night, you can clearly see sky objects from the canyons. The park occasionally offers astronomy programs even in the winter. Bryce Canyon is the last grand sanctuary of natural darkness, the NPS says. It's so dark, you can see 7,500 stars on a moonless night.
Rocky Mountain National Park, Colorado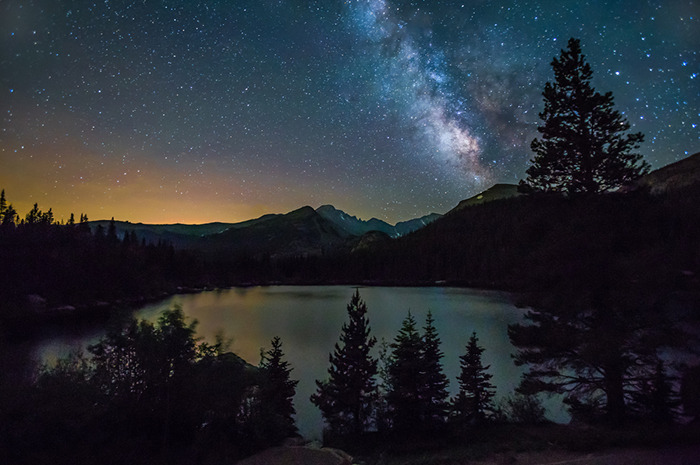 Shutterstock
Leave the lights of Boulder or Denver behind and start climbing. The higher you go, the clearer the views, the darker the experience. The park certainly has high altitudes that are able to deliver all of this. At about 12,000 feet, you'll feel like you can actually touch the stars. Just bring a jacket or two because the temperature drops to mid-40s.
Castle Trail, Badlands National Park, South Dakota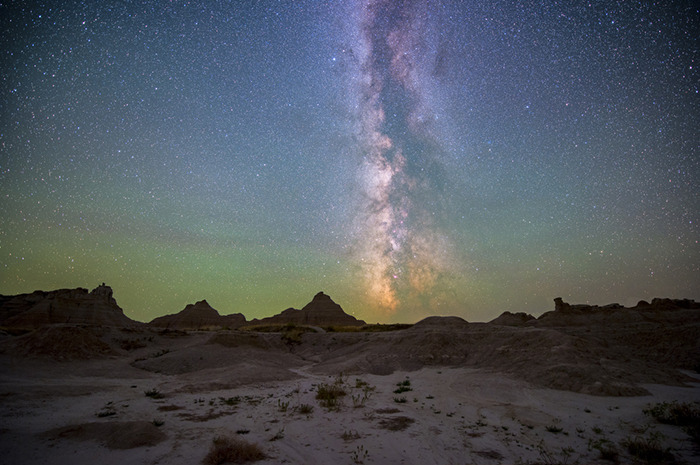 Shutterstock
This moderate 10 mile trail in South Dakota passes along some beautiful badlands formations. Above the skies are open and dark, perfect for stargazing. The Cedar Pass Campground is equipped with 96 level campsites, and each offers striking views.
Natural Bridges National Monument, Utah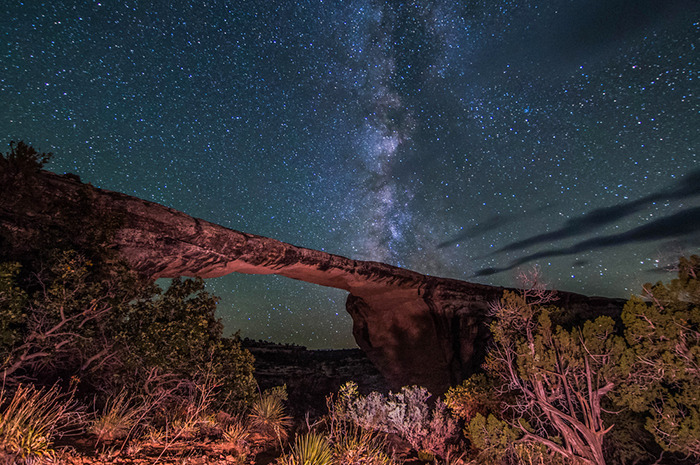 Shutterstock
In 2007, Natural Bridges National Monument became the first International Dark Sky Park certified by the International Dark-Sky Association. Nomination letters describe its view of the Milky Way as with "intricate detail resembling veined marble." There is a minimal amount of light posts, all of which feature low-wattage light bulbs in special housing to reduce upward light spill, according to Visit Utah.
Kitt Peak National Observatory, Arizona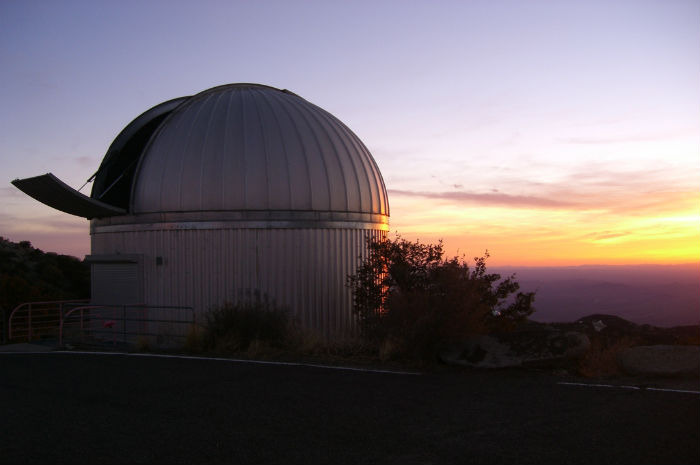 Flickr/James Jones/CC BY 2.0
Kitt Peak National Observatory is operated by the National Optical Astronomy Observatory (NOAO), which is the national center for ground-based nighttime astronomy in the U.S. Located near Tucson, it has the world's largest collection of optical telescopes. What makes it great for stargazing as well as seeing meteor showers, is its location – atop a mountain.
Blue Ridge Observatory and Star Park, North Carolina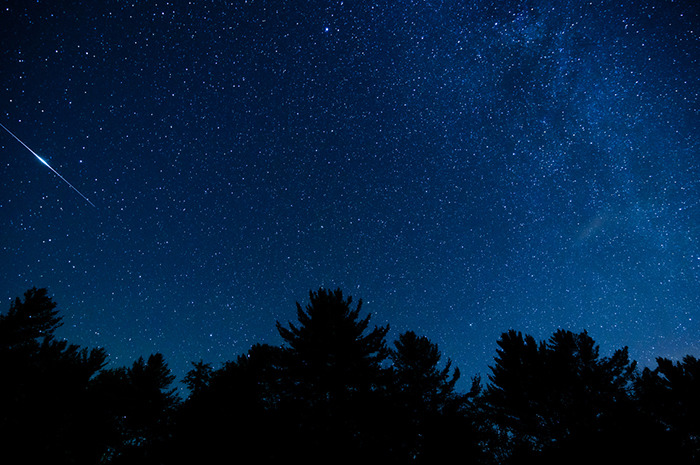 Shutterstock
Set in the Blue Ridge Mountains of North Carolina, this observatory was the first International Dark Sky Park in the Southeast, offering incredible views of the Milky Way and little light pollution. It was also the first operating under an institution of higher learning – Maryland Community College.
Chaco Culture National Historical Park, New Mexico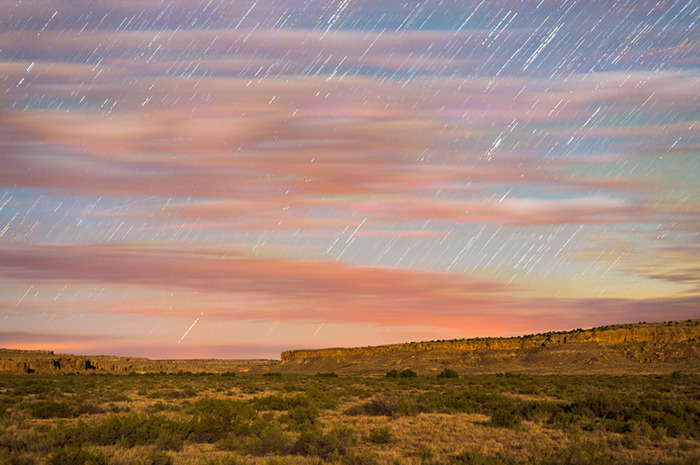 Shutterstock
Grafton Notch State Park, Maine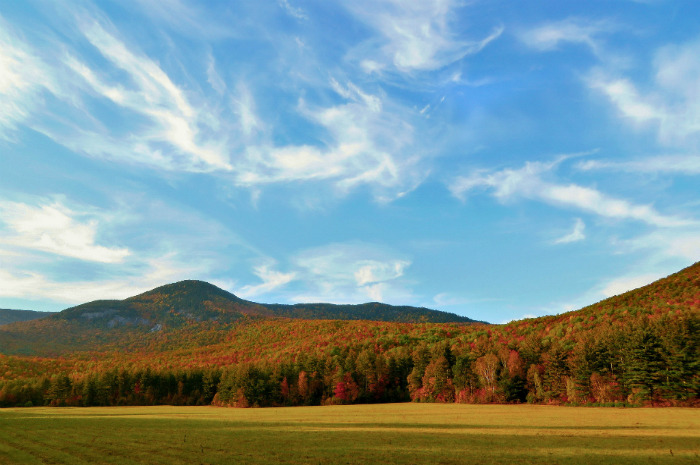 Flickr/Andy Thrasher/CC BY 2.0
You can sit among the peaks and gorges in Grafton Notch State Park and enjoy some of the darkest skies in the Northeast. The park, located in southern Maine offers "low-impact" camping on the public lands, so it is possible to enjoy the sky through the night. There won't be anything between you and the clear dark skies. (Just don't go on a cloudy night).