What To Do When Your Flight Is Delayed, According To Flight Attendants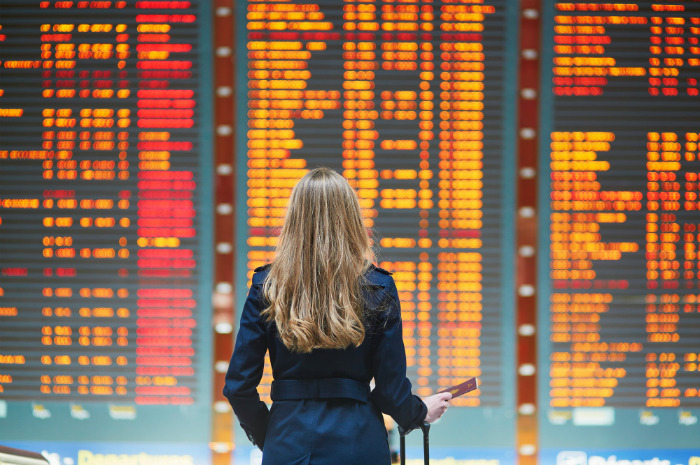 Shutterstock
Thanksgiving travel, a.k.a., total chaos, is upon us. Delays are every traveler's nightmare. Passengers often feel they are entitled to their money back or other freebies, but this is not actually the case.[slideshow:102809]
Each airline has its own policy when it comes to delayed passengers, but there are no federal requirements, according to the U.S. Department of Transportation. "Contrary to popular belief, for domestic itineraries airlines are not required to compensate passengers whose flights are delayed or canceled," the DOT says.
"As a 14-year airline employee, the one thing that we as agents loathe is a passenger's inconvenience – a delay," Gabriel Vasquez, American Airlines Gate Agent says. As far as what to do when a delay occurs really depends on the type of delay it is, he adds. "Keeping yourself occupied can help ease the pain of an unexpected delay"
So what can you do? The good news is that airlines are not looking to have delayed flights. They want to fix the situation as soon as possible and keep you as a customer. But there are a few things you need to know to get what you want.
First of all, the agent will always do his or her best to advise you of your delay, Vasquez says. "If you are on a weather delay, whether it is a maintenance, air traffic control (airport traffic), or crew delay, it is always important to be informed or listen to what your agents tell you."
Click here to see what to do if your flight is delayed
Related stories:
Things Flight Attendants Notice About You When You Board a Plane
Most Outrageous Passenger Requests As Told By Flight Attendants
15 Things Flight Attendants Hate About You