The Best US Destinations To Visit In November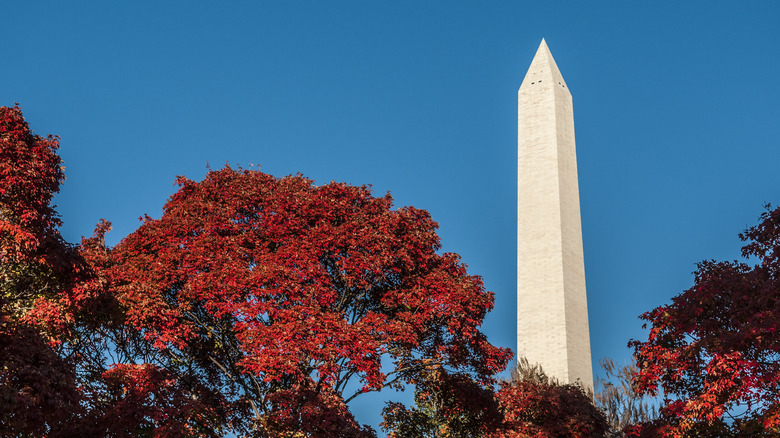 Olga Kaya/Getty Images
Looking to plan the perfect November escape? Perhaps you're looking for charming New England villages, bustling cities in full holiday get-up, or a warm coastal getaway — from the Pacific Northwest to the South and beyond, there are plenty of destinations to choose from.
November is the perfect time to enjoy some R&R between the holidays when cheer and chill are both in the air. Spend your vacation doing some Christmas shopping on 5th Avenue in NYC, or warm up with a glass of bourbon in the state that invented it. Foodies are welcome to feast on comforting bowls of New Orleans gumbo and Gatlinburg chili, perfect for fall; history lovers will enjoy the many cultural sites of Boston, San Antonio, and Charleston, while snowbirds can soak up the sun and scenery in Monterey and Santa Fe. For those who prefer to get lost in the late fall and early winter wilderness, a cozy mountain retreat in the Berkshires or the Ozarks is just the thing.
Plymouth, Massachusetts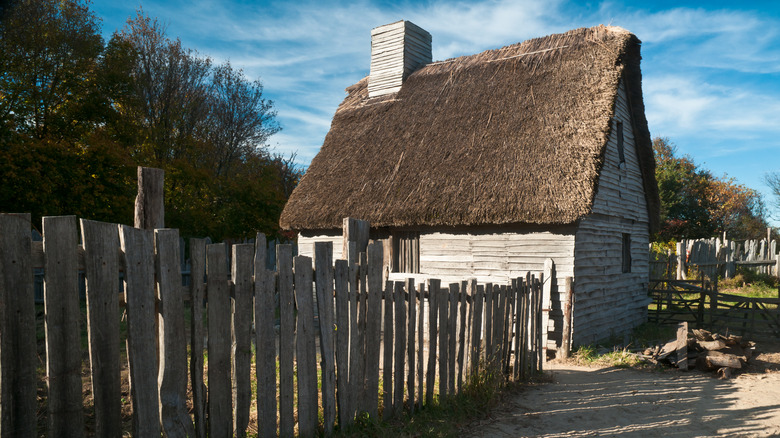 Kenwiedemann/Getty Images
It's no surprise that one of the best destinations to visit in November coincides with the country's most celebrated holiday, Thanksgiving. As the birthplace of the holiday, Plymouth is ideal to visit around Thanksgiving, where you'll find plenty of local events like a Thanksgiving parade, historical reenactments, the New England Harvest Feast, and more.
Beyond that, however, Plymouth is just bursting with history, dramatic coastal scenery, beautiful architecture, and a wide array of cultural sites. Schedule a tasting at Plymouth Bay Winery, where you can try creative local varieties just steps from the moody November landscape of the bay. If you do happen to visit on Thanksgiving Day, have your feast in the historic digs of Rye Tavern, a 1700s gem with a great lineup of whiskey to keep you warm and a custom Thanksgiving menu.
Napa Valley, California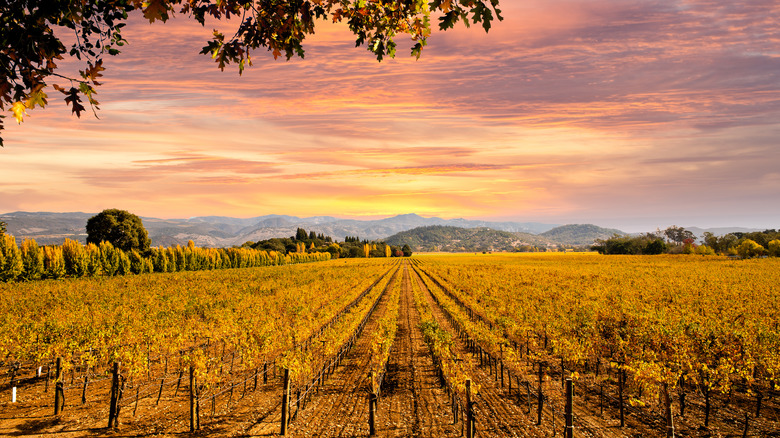 Michael Warwick/Shutterstock
Here's the thing — Napa Valley is phenomenal, but it's often crowded. November, however, is off-season, which means fewer folks, milder weather, and more of one of America's most-loved wine regions all to yourself. Not only is November ideal for fewer crowds, but it's also the start of Cabernet Season, a time when the region's notorious reds are hard at work aging in barrels and when the slower season gives the region a romantic and calm atmosphere.
Explore the gorgeous grounds of Castello di Amorosa that looks as if it could be straight out of Tuscany, zip around the Silverado Trail road to catch some spectacular fall colors, and be sure to pencil in a cabernet tasting at Artesa Vineyards or the historic Stag's Leap Wine Cellars.
Burlington, Vermont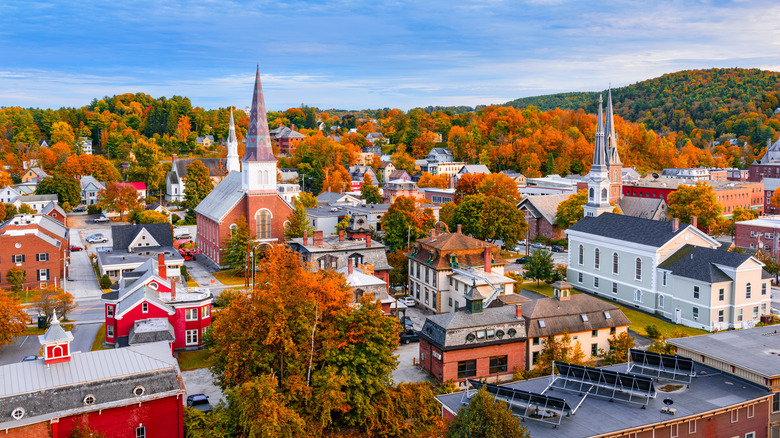 Sean Pavone/Shutterstock
Burlington didn't get a rep as one of America's best small towns by accident. It's got it all: small-town charm, a pretty downtown area, one heck of a restaurant lineup, and stunning surrounding scenery. Make a visit out to Shelburne Orchards for some apple picking and a country atmosphere — and be sure to try the apple brandy while you're at it. 
Set off on an autumnal trail walk at Ethan Allan Homestead before eating your way through downtown's best, like The Farmhouse, where you'll find seasonal brews and tasty fares. Be sure to also map out some time for a brewery visit, like Foam Brewers or Queen City Brewery, to learn firsthand why Burlington is known and loved for its pints.
Asheville, North Carolina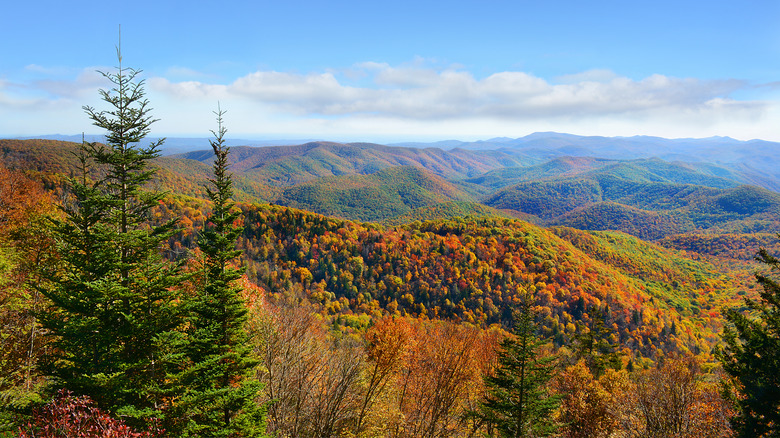 Margaret.Wiktor/Shutterstock
Three words: Blue Ridge Mountains.
Asheville is a southern darling loved for its stunning natural scenery, thriving beer scene, and extravagant Biltmore Estate. Spend your day brewery hopping and exploring craft haunts like New Belgium Brewing Co., or sip on fall cider at Urban Orchard. Get full at foodie spots like Buxton Hall BBQ, or take a drive outside the city for some mountain views along Blue Ridge Parkway and enjoy a fall hike in the Pisgah National Forest in all its fall splendor. Be sure to carve out time to see Biltmore in full holiday swing, and don't forget to cap it all off with a sunset dinner while staying at one of the city's dreamiest hotels.
Telluride, Colorado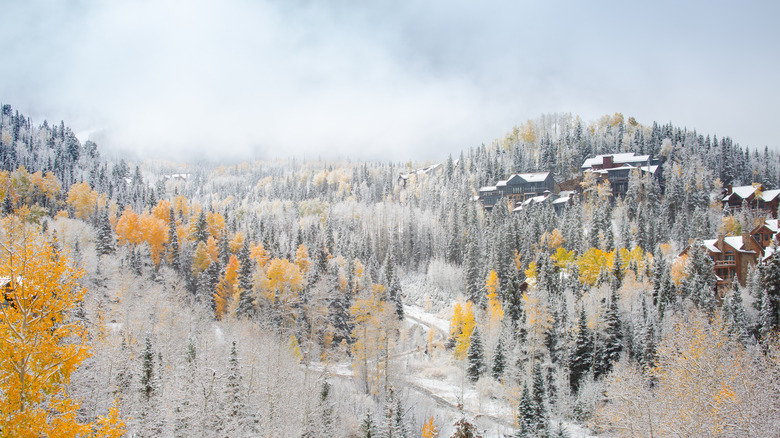 Tita77/Shutterstock
As one of America's most beautiful little mountain towns, it's no surprise that Telluride makes for a great November escape. Known and loved for its ski slopes and winter wonderland scenery, November is perfect for chilly fall walks and relaxing in a cozy, charming town — plus, you may be able to hit the slopes depending on when the ski season kicks off.
Set off on a hiking trail (or any other adventure of choice) at Bear Creek; or, if you're really feeling adventurous, saddle up at Roudy's Horseback to explore Colorado's pristine nature by horse. Whatever you decide, warm up afterward at Orvis Hot Springs and explore the Telluride Historical Museum to learn how the famed mining town came to be.
Portland, Maine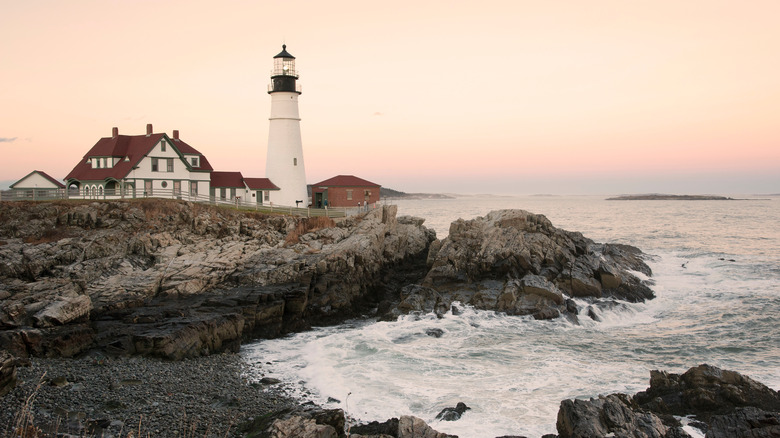 Allan Wood Photography/Shutterstock
Lagers, lighthouses, and lobsters, oh my! Portland is known and loved for these and more. You can expect to find an incredible beer scene filled with independent craft breweries, along with gorgeous coastal scenery, delicious food to match, and more.
Make a visit to Bissell Brothers for zingy IPAs and funky digs or to any of the town's craft beer spots like The King's Head and Portland Beer Hub to clink a few pints and indulge in Portland's legendary beer culture. Don't forget to stop by The Holy Donut for a maple bacon donut — perfect for November — and be sure to make the short but steep climb up to Bradbury Mountain, located in the state park of the same name, just outside Portland.
Louisville, Kentucky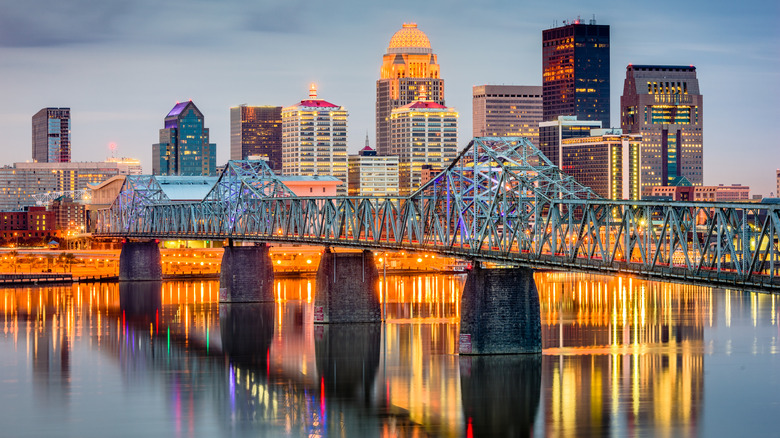 Sean Pavone/Shutterstock
What's more perfect for a chilly fall afternoon than Kentucky bourbon, foliage strolls, and holiday festivities? Louisville's got ya covered on that front.
Wander through Bernheim Forest to see the stunning colors of the leaves, and check out the Fête De Noël Christmas festival for ice skating and holiday cheer to get you in the festive spirit. For all things bourbon, explore the city's Bourbon District to learn about the ubiquitous spirit the state is loved for — and be sure to enjoy a few of the varieties at the aptly-named bar, Hell or High Water. Don't miss a dinner at Jack Fry's and dessert at Nord's Bakery, where you'll find plenty of tasty fall delights like maple bacon donuts and pumpkin spice cake.
Harpers Ferry, West Virginia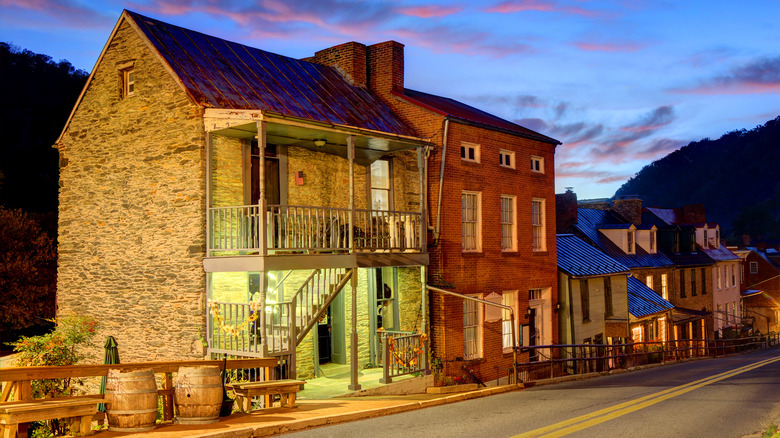 Denistangneyjr/Getty Images
Harpers Ferry is one of those places that seems to remain off the beaten path despite everything it has to offer. Smack dab in Shenandoah Valley, the surrounding landscape — that wanes from autumn colors to wintery scenes around the first half of November — is reason enough to visit, but there's even more to this darling West Virginia hideaway than you'd think.
Explore the grounds of Harpers Ferry National Historical Park, where you can feel immersed in nature and heritage at the same time, or set out to wander a small portion of the Appalachian Trail. Start a morning of exploring the city's historic district with a few goodies from Battle Grounds Bakery and Coffee, and end the day with a supper at The Rabbit Hole for seasonal craft beers and a plate of the short rib poutine perfect for a cold day.
New Orleans, Louisiana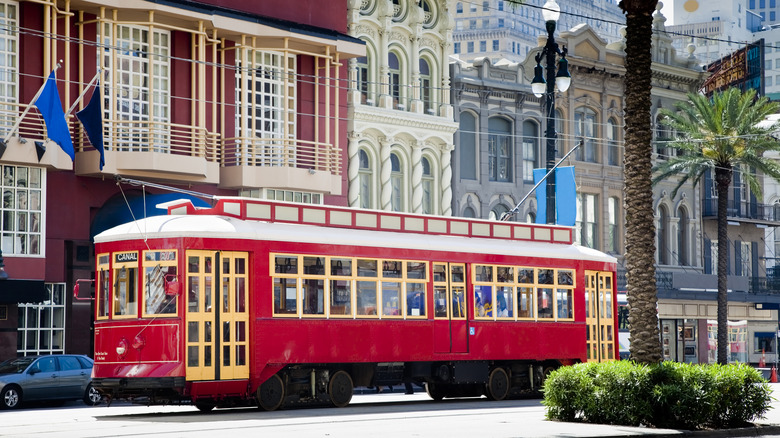 Drnadig/Getty Images
The Crescent City's cool November weather makes it the perfect time to visit. Explore the lush grounds of City Park, set off on a swamp tour, or get to peddling along the Mississippi River Trail while, of course, making time for all the rest the city has to offer — legendary nightlife, spectacular food, cultural and historical monuments galore, and a unique heritage all its own.
On the note of heritage, if you visit during the earlier half of the month, you'll have to check out the Bayou Bacchanal, a lively festival in the name of the vibrant Caribbean culture of the area. Later in the month is the iconic Po-Boy Fest, perfect for foodies. Of course, you'll want to have your fair share of piping hot, comforting gumbo and tag along on a musical heritage tour while you're there, too.
Boston, Massachusetts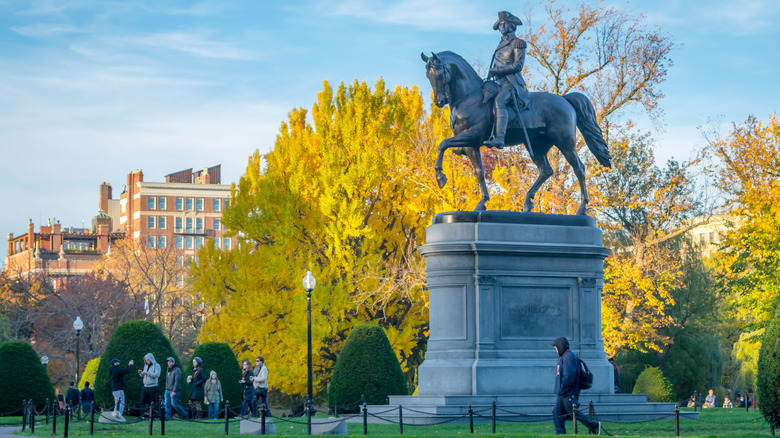 Keith J Finks/Shutterstock
Chilly weather and holiday cheer lure many a visitor to Beantown in November, and it's rightly deserved. Explore Boston Public Garden or the Charles River Esplanade to take in the last bits of foliage and watch the leaves fall, or set off on an immersive adventure along the Freedom Trail to learn more about the rich history of one of America's most beloved cities.
Spend an afternoon admiring the collections at Boston's Museum of Fine Arts, but only after you grab a stout coffee and apple cider donut from Kane's. Be sure to also plan an afternoon for wandering around the magical Snowport Christmas market for skating, holiday shopping, and great local bites. Looking to hang around the region a little longer? Tie Boston into an epic New England road trip.
Gatlinburg, Tennessee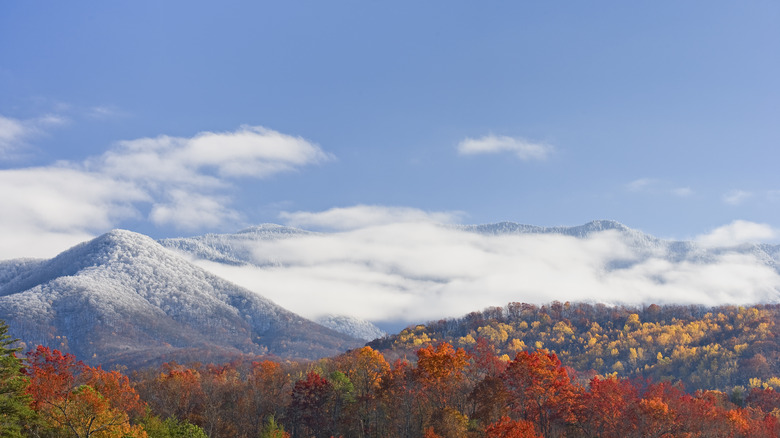 Wbritten/Getty Images
Gatlinburg has a lot to love. And with winter on the way but not quite there yet, November is perfect for exploring the area. Set off on a scenic drive through the Great Smoky Mountains for stunning panoramas and lingering leaves, and save a little time to stretch your legs on a hike, like any of the trails along Abrams Creek or the wonderful Rainbow Falls trail that winds through dense woods and hidden cabins. Visit later in the month, and you may luck out with a bit of snow, which means winter tubing down Ober Mountain is an absolute must!
Spend a slow afternoon wandering around downtown, and be sure to check out the much-beloved Chili Cookoff if you plan to visit on the 9th. Did we mention it's also one of the best budget-friendly destinations in the South?
New York City, New York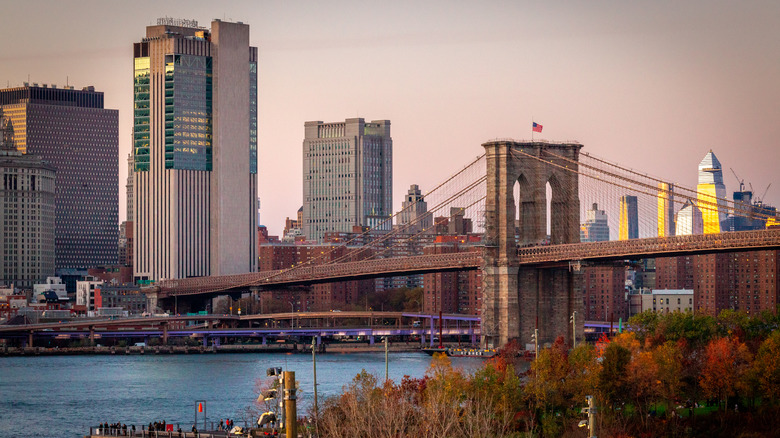 Cmart7327/Getty Images
November is the perfect time to visit the Big Apple — it's decked out for Christmas, but not quite as Christmas-crowded as December, Central Park is in full fiery foliage, and the weather is just perfect.
Spend the day strolling around Central Park to admire the last days of its beautiful fall colors (or the early start of winter, depending on when you visit) and enjoy the crisp chill in the air. Want to plan your autumn walk around the most vibrant golds, reds, and oranges? Save this fall foliage map for the park. Carve out some time for Bryant Park's Winter Village, where you can also do a bit of holiday shopping, sip on mulled wine, and test your figure skating skills. Not quite ready for Halloween to wane? Venture up to the Hudson Valley for an evening of fun at their annual Great Jack O'Lantern Blaze that runs through November 19th. Whatever you do, don't miss out on Billy's Bakery for fall treats like pecan pie and maple whoppies.
San Antonio, Texas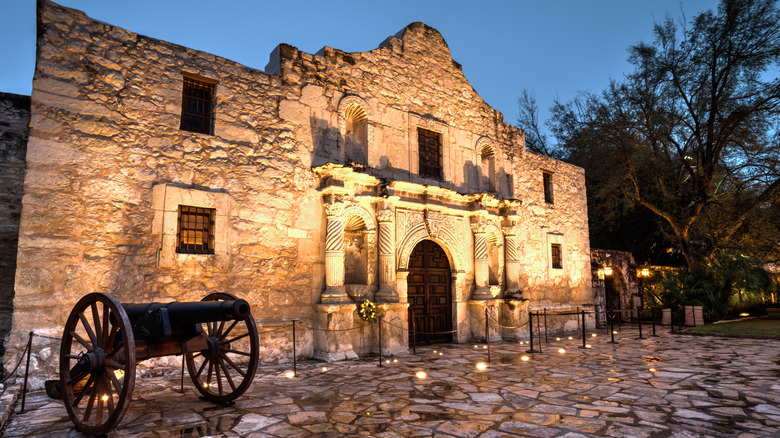 400tmax/Getty Images
Grab your cowboy boots and head to the Lone Star State this November, where, in San Antonio, you'll find perfect weather, great food, and a bustling fall atmosphere. Take a visit to the Alamo, where you can hike or cycle the Mission Trails that link the iconic historic site with other notable mission churches, perfect for exploring on a fall day when it's not 100 degrees out. If you're not up for hiking or cycling, at least have a wander around the San Antonio Missions National Historical Park, the only World Heritage Site in Texas.
If you're visiting on the first or second of November, attend the Dia de Los Muertos festivities that take over the city, and don't miss a feast of Texan fares at Clementine.
Portland, Oregon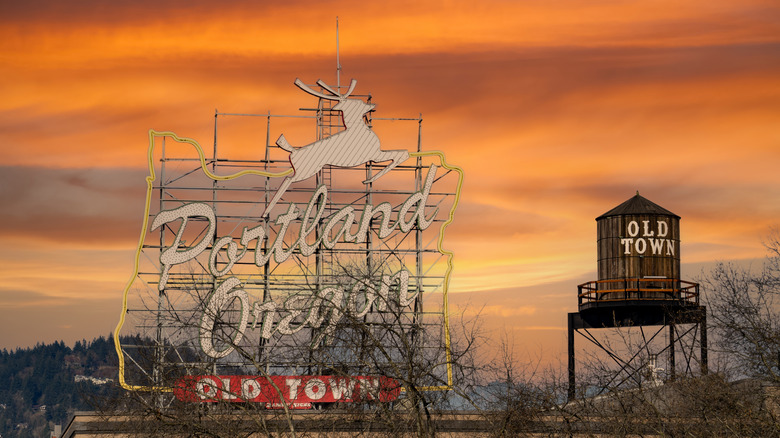 Bob Pool/Shutterstock
Enjoy a quiet November weekend in Portland filled with nature walks, beer tastings, and cozy dinners in farm-to-table eateries. Take in the dramatic early-winter scenery with an adventure through Forest Park, or head just outside the city to Multnomah Falls to visit what is arguably the Pacific Northwest's most beloved natural site.
Check out the twinkling lights and frothy pints at Brew Lights, an annual Christmas event that lights up the Oregon Zoo with holiday displays that can be explored with a beer in hand from a variety of local breweries. Alternatively, spend an evening at Steeplejack Brewing Company, where you'll find incredible craft beers and pub bites in a chapel setting complete with stained glass and vaulted ceilings.
The Berkshires, Massachusetts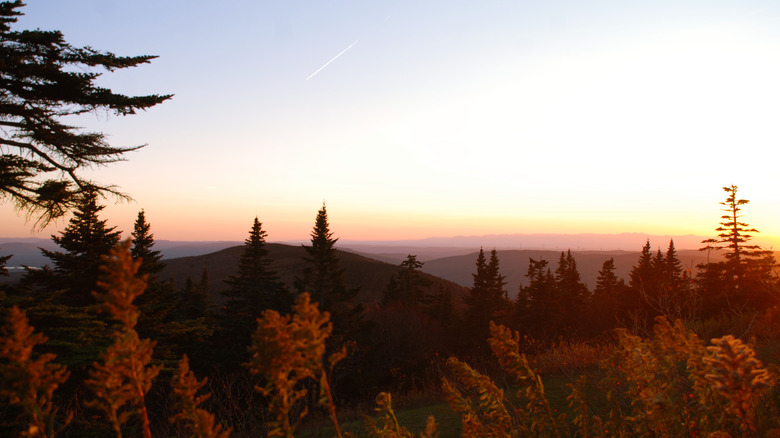 J. Bird/Shutterstock
The wilderness of western Massachusetts is calling! The Berkshires present the perfect fall itinerary for foodies, nature lovers, and history buffs alike. Sip on local ciders perfect for autumn at the Berkshire Cider Project, or set off on any of the gourmand trails centered around your pick of beer and wine, artisanal cheeses, and charcuterie. 
Buckle up for a drive around The Mohawk Trail that snakes through dense wilderness and pretty little New England villages, or get lost in the dazzling lights of the Festival of Trees in Pittsfield. Just be sure to carve out a day to explore one of our favorites, The High Road Trail — while there won't be a ton of foliage left in November, the early-winter scenery can be just as rewarding.
San Diego, California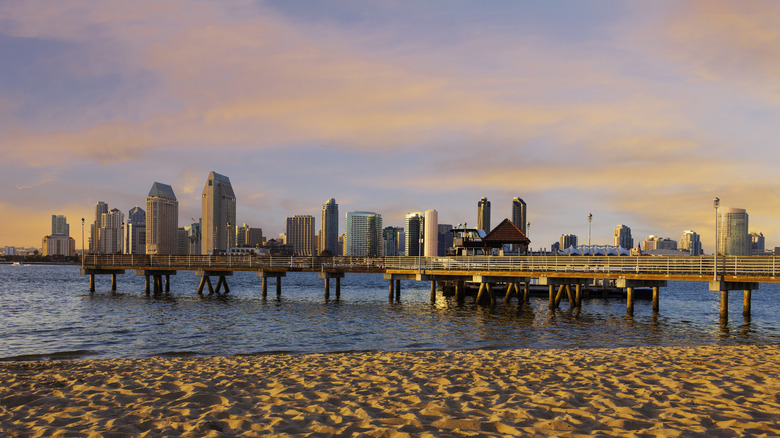 Ron And Patty Thomas/Getty Images
San Diego is the perfect November destination for anyone looking for sunny weather and gorgeous coastal scenery, plus holiday events and fun food, drink, or outdoor activities to enjoy.
Sip on delicious wines and inventive foods at the week-long Festival of Food, Wine, and Culture, or head over to SeaWorld for their Christmas extravaganza filled with holiday shopping, festive food and drink, and spectacular performances. And on the note of Christmas, plan for an evening at the Old Globe theatre to catch nostalgic favorites like "Dr. Seuss's How the Grinch Stole Christmas!" and "Ebenezer Scrooge's BIG San Diego Christmas Show." For something a bit more active, lace up some skates and hit the ice rink right on the water at Skating by the Sea on the Hotel del Coronado grounds.
Charleston, South Carolina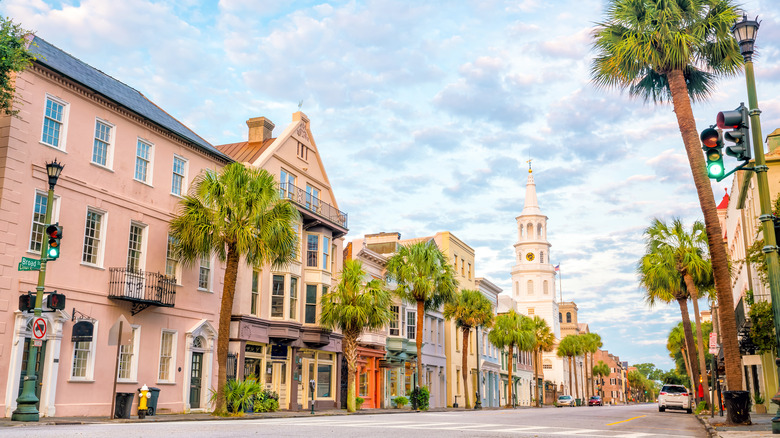 f11photo/Shutterstock
South Carolina's Charleston is in complete fall and holiday spirit come November. The mild weather, charming historic district, stellar live music venues, and incredible food and drink options are just a few reasons to add it to your November destination bucket list.
Start your morning with some autumn sweets from Bakehouse — we're talkin' molasses cookies, pumpkin cheesecake, and old-school pecan pie — before strolling around Rainbow Row to catch colorful homes and foliage. If you plan to visit during the first week of November, don't miss Charleston Beer Week, where you can sample fall-themed brews; later in the month, there's the magical Christmas Tree Festival at Boone Hall Farms. For the dining experience of a lifetime, plan a dinner at Church and Union, a 105-year-old church turned swanky restaurant.
Monterey, California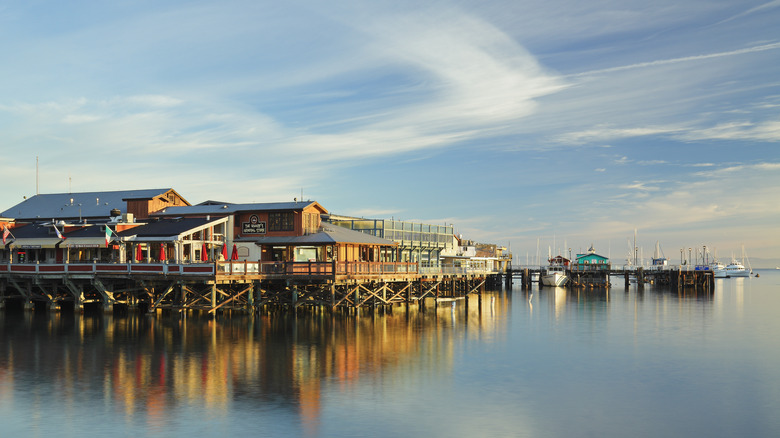 S. Greg Panosian/Getty Images
Escape the chill to sunny Monterey for a November getaway of coastal luxury, incredible wine and food, and loads of outdoor activities perfect for taking in the region's stunning nature. While you won't see a ton, or possibly any foliage or snow, the coziness factor of Monterey is still part of its appeal. Grab a table at The Beerded Bean for, as the name suggests, a wide variety of specialty coffees and beers to choose from, or slide into a booth at Sea Harvest for seasonal local seafood bites. To get a better idea of the local food scene, plot a DIY adventure via the Artichoke Trail and indulge in the long-hailed regional delicacy. The real draw of Monterey in November, however, isn't on land, but sea — pencil in a day for whale watching and make sure to catch the sunrise at Fisherman's Wharf.
Washington D.C.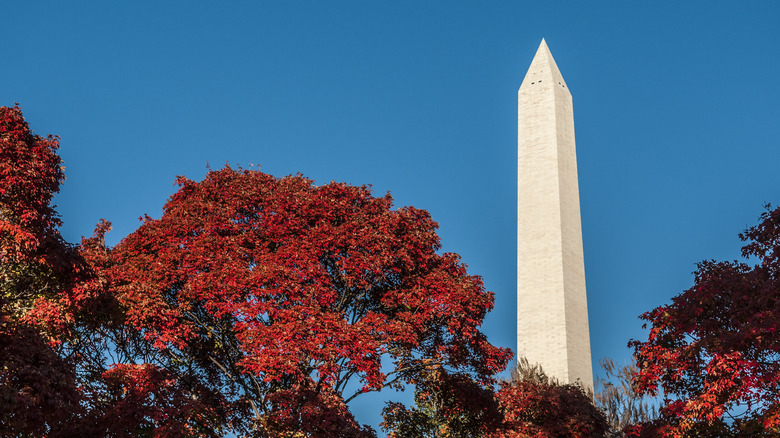 Olga Kaya/Getty Images
Visiting D.C. in November means more of the nation's monuments, museums, and cultural sites to yourself, plus just enough chill to get you in the fall and winter spirit.
Take a morning autumn walk through Rock Creek Park to catch the colorful leaves and enjoy the forested scenery, or stroll the endless halls and exhibits of the Smithsonian Museums that will be less crowded than usual, or pop on over to the famous D.C. Beer Fest on November 4th for seasonal beer, dueling pianos, and plenty of food trucks to fill up on. Oh, and don't miss the cobbled streets of Georgetown with its heritage architecture and fall colors. The best part? You don't need a car; D.C. is one of the most walkable cities in the U.S.
The Ozark Mountains, Arkansas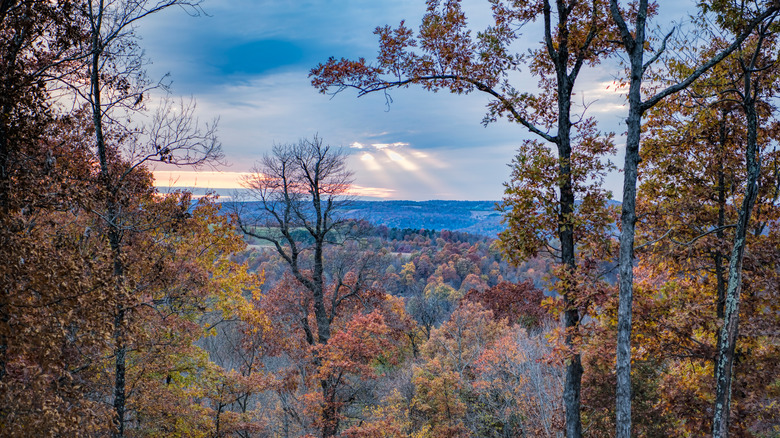 Bonnie Taylor Barry/Shutterstock
Craving some quality time with Mother Nature? Look no further than The Ozark Mountains. Located in The Natural State, Arkansas is all about peaceful autumn forest walks, fiery foliage, and cozy mountain cabin retreats.
Explore any of the many hiking trails that help make Arkansas one of the best states for hiking, like the Buffalo River Trail or the Whitaker Point Trail.
The Ozark Mountains are expansive, which means you've got options when it comes to stays. Opt for Eureka Springs Treehouses for beautiful scenery in close proximity to Eureka Springs' charming old town and spa amenities. Looking to take your adventure one step further? Beckham Creek Cave Lodge lets you live like a caveman, complete with cavernous rooms, exhilarating UTV tours, and plenty of hiking trails and picnic spots.
Santa Fe, New Mexico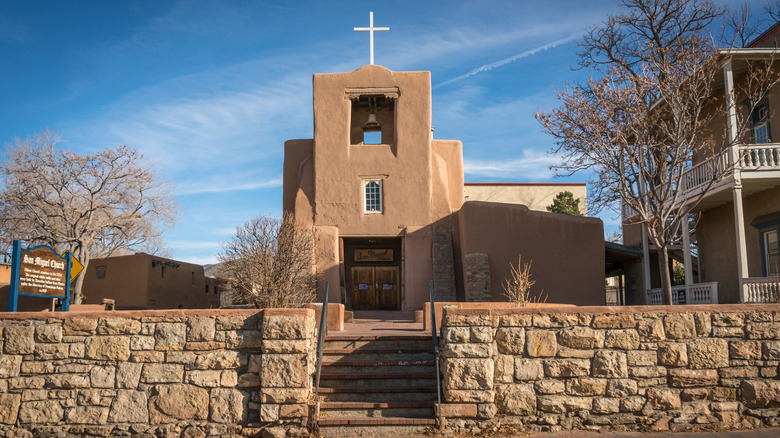 Zack Frank/Shutterstock
Explore the oldest state capital in the country, complete with fascinating history and art that tell the unique story of Santa Fe, when the weather is nice and the crowds are few.
Enjoy an early-winter hike through the National Forest tucked away in the Sangre de Cristo Mountains before warming up with a bubbly dip in Ojo Santa Fe's hot springs, or spend the day wandering through 400+ years of history found in Santa Fe Plaza and snapping pics of the adobo homes. Whatever you do, don't forget to indulge in the city's art scene with a visit to Santa Fe Crafts for Native American goodies and the Georgia O'Keeffe Museum, which pays homage to the famous artist. Once you've bagged some artisan Christmas gifts, fill up at the Hungry Mouth Festival for an evening full of live music and delectable food, and if you're visiting later in the month, don't miss the annual Holiday Tree Lighting on the Plaza.