Underrated Tourist Attractions To Add To Your Chicago Bucket List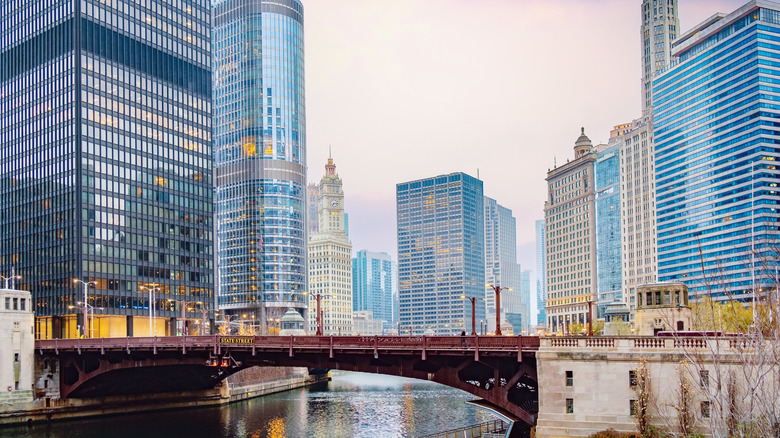 Tunart/Getty Images
As one of the largest cities in the country, there is no shortage of things to see and do in Chicago. The Windy City's lesser nickname, the Second City, is nothing more than a misnomer because this city is actually second to none. Though most people know about places like Navy Pier, the Magnificent Mile, or the Willis (Sears) Tower, they might not know about some of the best-hidden gems the Windy City has to share.
It may seem small on the outside, but Chicago is a massive metropolis. There is always something new to discover, with 77 neighborhoods within the city limits. For the sake of tourists, who likely spend most of their time downtown, most of these hidden gems are in The Loop neighborhood. Take it from a Chicagoan; if you want to get to know Chicago deeper, get out of downtown on your repeat trips. But for now, get to know the city by accessing some of its better qualities.
Walk along the Riverwalk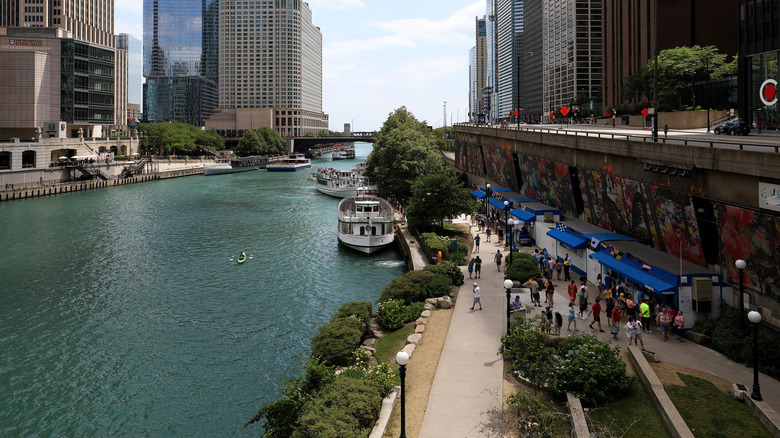 Raymond Boyd/Getty Images
No shade to the numerous Chicago River tours, which are a lot of fun, people tend to forget about Chicago's downtown Riverwalk. This one-and-a-quarter-mile-long walking path has cafes, people-watching areas, and casual drinking spots. It doesn't cost a dime to access, it's seldom overly crowded, and you get to see the city from a whole new perspective.
Open from 6 a.m. to 11 p.m. every day, the Riverwalk is a favorite destination for lunchtime walks for folks who work nearby. This path's history, winding like the river, has four districts representing the construction phases: The Confluence, The Arcade, The Civic, and the Esplanade.
Like much of the city, the Riverwalk is also covered in public art. One of the newest additions is a mural by Kate Lynn Lewis celebrating 100 years of Art Deco and portraits of Cihcagoans by muralist Dont Fret. You'll learn much about the city's history just by glimpsing at the art adorning the Riverwalk.
Visit the American Writers Museum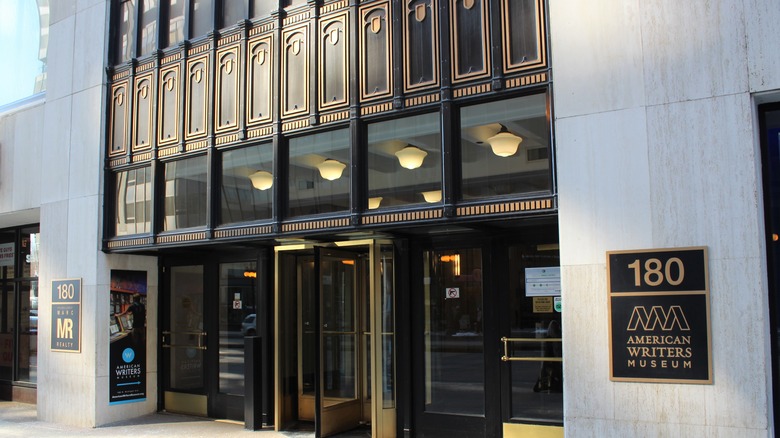 Pamela Brick/Shutterstock
Inspired by the Dublin Writers Museum, this museum opened in May 2017 to pay homage to famous American writers. The American Writers Museum (AWM) is the only one of its kind devoted to American writers and their works. You'll want at least a few hours to enjoy this museum at your own leisure. Plus, it's right downtown, making it the perfect place to start or take a break during a day of adventure.
Although the museum couldn't possibly chronicle every American writer, they bring together pieces and authors from over 500 years. These writers represent a range of genres, from poetry and speeches to journalism and fiction. This is one of the most unique museums you'll find in Chicago, a city full of museums.
Some of AWM's permanent exhibits include The Negaunee Foundation Children's Gallery, the Saul Zaentz Charitable Foundation Mind of a Writer Gallery, and A Nation of Writers, John and Cathie Estey. Temporary exhibits also rotate through the museum's repertoire yearly, warranting a return visit.
Enjoy turtle racing at Big Joe's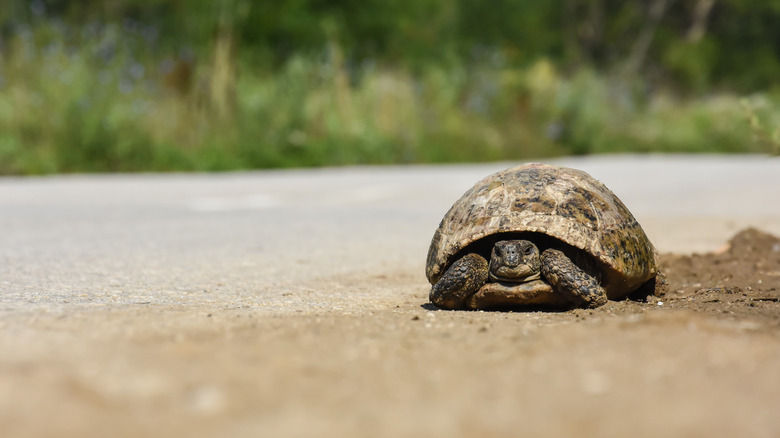 Ivan Marjanovic/Getty Images
This is definitely the most bizarre entry in this list of attractions, but you must mention Big Joe's. This bar became famous for its weekly turtle races. Not to worry, these five turtle racers are well cared for and beloved by their visitors. Your Friday night racers include Chucks, Doozy, Swisher, Lucky Dan, and Jolanda.
At Big Joe's, turtle races occur twice on Friday nights, around 9:30 p.m. and 12:30 a.m. Starting at 7 p.m., spectators earn Turtle Tickets with every drink purchase. Tickets are eligible throughout the night, and if chosen, the ticketholder can win things like a free drink, a turtle race shirt, and an entry into the Las Vegas trip grand prize.
These turtle races began at DeJaVu in the 1980s until owner Dave Jemilo sold the bar in 1995. Ever sincethen, Big Joe's has been the spot for turtle sports. If so inclined, you can even host a private turtle party here.
Tour The Rookery Building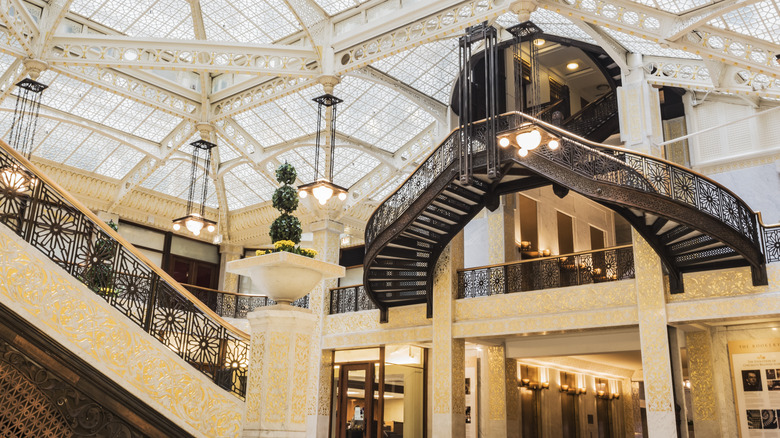 wonderlustpicstravel/Shutterstock
Built in 1888, The Rookery Building is a masterpiece of architects Daniel Burnham and John Wellborn Root. Burnham was also the architect of the city of Chicago as well. You could easily miss this historical gem of the financial district downtown but try to see this magnificent building if you can.
In 1905, Frank Lloyd Wright was brought in to redesign the lobby. This stunning, two-story entry area is emphatically Wright. Complete with a skylight, Wright's imaginative redesign made The Rookery even more gorgeous. It almost makes one nostalgic for Santa's workshop in Disney's 1994 classic "The Santa Clause."
Part of The Rookery's mystique comes from its bizarre name. Rumor has it the name came from the crows that lived in the City Hall building that used to stand in The Rookery's place until 1885. Or that the name reflects the gaggle of politicians who occupied that former City Hall building. Regardless, its name is now synonymous with iconic Chicago architecture.
See a show at the Chicago Magic Lounge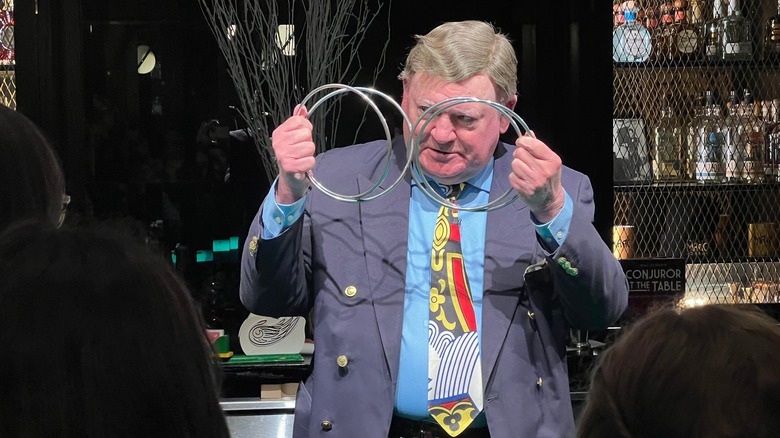 WhiteBlush/Shutterstock
Part speakeasy and part magic theater, the Chicago Magic Lounge is literally a Chicago hidden gem. You'll enter through a laundromat to a cozy cocktail lounge, where you will be amazed at Chicago-style close-up magic. Chicago was once home to many up-close magic parlors before Las Vegas became the home of magic. Don't forget, Harry Houdini started at the 1898 Columbian Exposition in Chicago, so it's only fair that the city has magic left in it.
Magician Joseph Cranford wanted to bring back the tradition of the Chicago magic bars, so he opened the Chicago Magic Lounge in 2017. Now audiences can experience magic in three venues all in one: the Magic Bar, the Blackstone Cabaret Theater, and the 654 Club or Close-up Room.
Chicago Magic Lounge is open with musical performers, magicians, and comedians seven days a week. Visitors to the lounge can order food and libations to enhance the experience. Take note of the imaginative and delicious signature cocktails. Who can resist a drink called How Houdini Died or Gone Without a Tres?
Explore The Institute for the Study of Ancient Cultures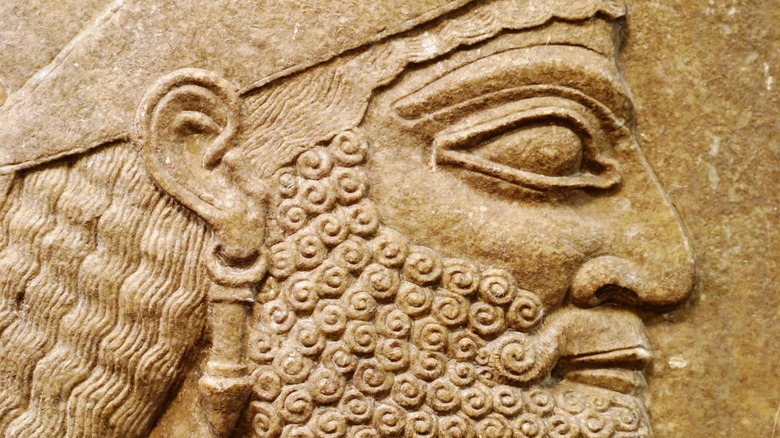 EQRoy/Shutterstock
Formerly known as The Oriental Institute, The Institute for the Study of Ancient Cultures (ISAC) is an underappreciated history museum. Only a fraction of the size of Chicago's Field Museum, The Institute doesn't need an entire day to enjoy. Housed in the University of Chicago, this museum showcases some incredible archaeological finds.
ISAC was founded in 1919 at the university, with over 350,000 artifacts in its collection. Galleries represent several ancient cultures: Egypt, Nubia, Persia, Syria, Anatolia, the Levant, and Mesopotamia. While some of the past temporary exhibits include Book of the Dead: Becoming God in Ancient Egypt, Persepolis: Images of an Empire, and Catastrophe! The Looting of Iraq's Past.
Some of the museum's collection highlights include the Human-Headed Winged Bull circa 721-705 BCE in Iraq and a gold-winged lion from ancient Ecbatana 404-358 BCE. ISAC's The Yelda Khorsabad Court is an especially stunning spot to see with a recreation of the palace courtyard belonging to Assyrian king Sargon II.
Get artsy at the Museum of Contemporary Art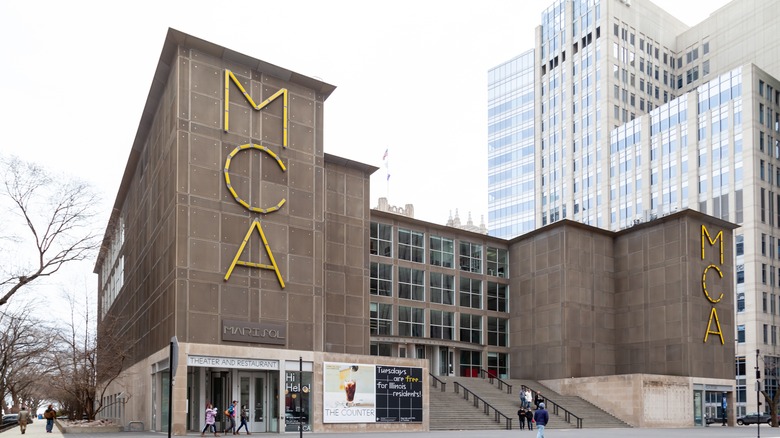 JHVEPhoto/Shutterstock
"A museum of contemporary art is different from the general art museum, where the values of the past are enshrined. Instead, it is a place where new ideas are shown and tested." —An essay by MCA founders, "From Dream to Reality," 1966
Often lost in the shadow of The Art Institute of Chicago, the Museum of Contemporary Art deserves its own time to shine. Chicago's MCA is one of the largest in the world and well worth a visit. Founded in 1967, the MCA now houses a collection of over 2,500 contemporary works. It is closed on Mondays and has two spots to grab a bite: Marisol and The Counter.
Given its contemporary nature, exhibits at the MCA frequently change. That said, some of the museum's most celebrated works include Andy Warhol's "Vote McGovern," Marisol Escobar's "Six Women," Gertrude Abercrombie's "The Courtship," and Howardena Pindell's "Untitled #20." This is a great introduction to the world, especially if contemporary art museums aren't your usual spot.
Go green at the Garfield Park Conservatory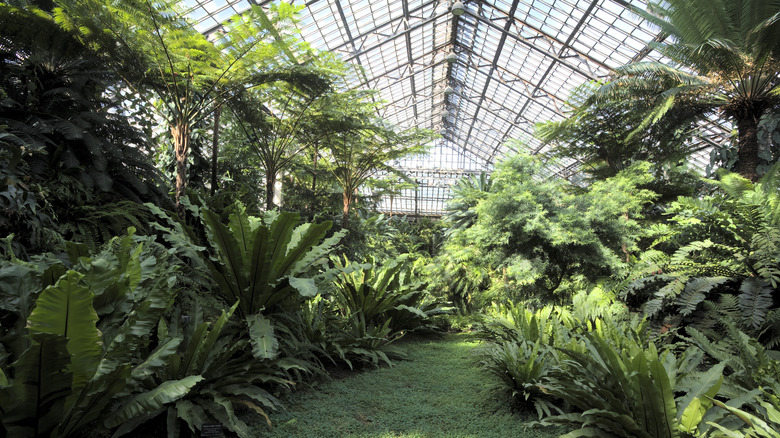 Stevegeer/Getty Images
Another of the world's largest institutions, the free Garfield Park Conservatory, is one of the largest conservatories in the world. This lovely garden is over 180 acres of curated natural wonders. Free reservations are required to visit the Conservatory. Walk-up reservations are available but are prioritized for Garfield Park & West Side neighbors and members.
In 1905 it was determined that landscape architect Jens Jensen would build the largest publicly owned conservatory in the world. By 1908 the stunning location designed by Jensen alongside Prairie School architects Schmidt, Garden, and Martin alongside Hitchings and Company was open. You'll find Garfield Park Conservatory, aptly, in Garfield Park on Chicago's West Side.
Housed within the conservatory (and outside of it) are seven different garden areas. The Show House is a favorite because the seasonal flower shows that occupy the area throughout the year make it the most different conservatory element. While the Fern Room was created to give guests a glimpse of what ancient Illinois may have looked like in its prehistoric age.
Discover something new at the National Museum of Mexican Art
The largest Mexican art collection in the country, the National Museum of Mexican Art (NMMA) is right at home in Chicago's Pilsen neighborhood. Formerly known as the Mexican Fine Arts Center Museum, this museum houses Mexican, Latino, and Chicano art and culture. It was founded in 1982 and opened in 1987 by the Mexican community to represent itself through the voice of the community.
Today NMMA houses over 18,000 works dating back to ancient Mexico. Some museum exhibitions have even traveled across the country and into Mexico. Spanning 3600 years of culture, you'll see some familiar names like Carlos Cortéz and Miguel Cabrera while discovering new artists and works.
Some of the highlights of the collection at NMMA include "Las Posadas" by Carmen Lomas Garza, "Jarabe con charape" by Antonio Gómez R., and "Corridos de mi tierra" by Alfredo M. Arreguín. This museum's collection is not dedicated to one artistic mode either. The works include paintings, sketches, digital media, theater, and film.
Shop at Woolly Mammoth Antiques & Oddities
Quickly becoming a not-so-hidden gem of Chicago, Woolly Mammoth is the most unique shopping excursion you're likely to have. Sure, you can shop 'til you drop on the Mag Mile, but where else will you find a taxidermied duck with a speculum for a beak? This boutique sells unique taxidermy, specimens, antiques, ephemera, and all kinds of odd treasures. Just be sure whatever you decide to buy can make it home with you if you are flying home or getting it shipped.
This is one of the most bizarre spots you'll find in Chicago in the best way. Though this might not be a place your grandmother would enjoy, it should not be missed. Woolly Mammoth is open seven days a week besides holidays, so you can stop by after brunch or on a random afternoon. A visit to Woolly Mammoth will take you out of downtown and into the northern neighborhood of Andersonville. Why not drop by Lady Gregory's Irish Bar and Restaurant while you're here?
Check out Frank Lloyd Wright's Frederick C. Robie House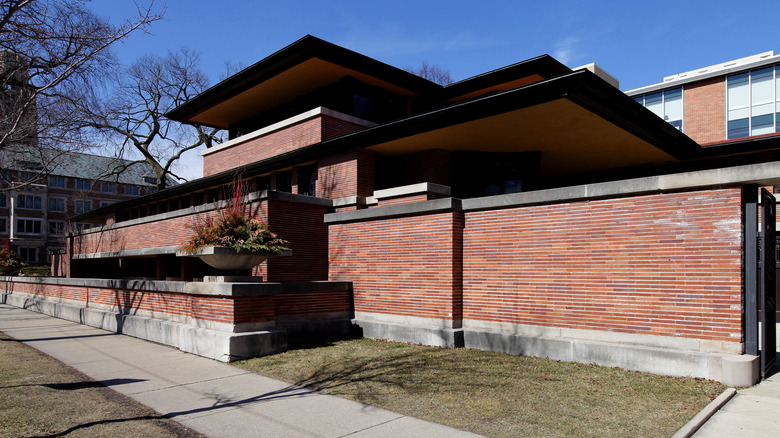 Raymond Boyd/Getty Images
Finished in 1910, Frank Lloyd Wright's Robie House is considered a masterpiece of his iconic Prairie style. It is also considered the most innovative of Wright's Prairie homes. It's been threatened with demolition several times, and Wright himself campaigned to save the home–which s the only time he's ever done so for one of his buildings. The modernist building is a must-visit for fans of Wright's work.
See for yourself the 174 art glass windows of this home, named one of the most significant structures of the 20th century by the American Institute of Architects. The Robie House has a living room, dining area, kitchen, four bedrooms, billiards room, and even a servant's wing.
Several kinds of tours are available at the home, from a broad sweep of its history and significance to a more in-depth version that Wright fans may prefer. The Robie House is in Hyde Park, south of The Loop. This would be a great stop if you plan to go to the nearby University of Chicago campus right down the street.