What To Know About Disney World Ticket Prices Before Booking Your Trip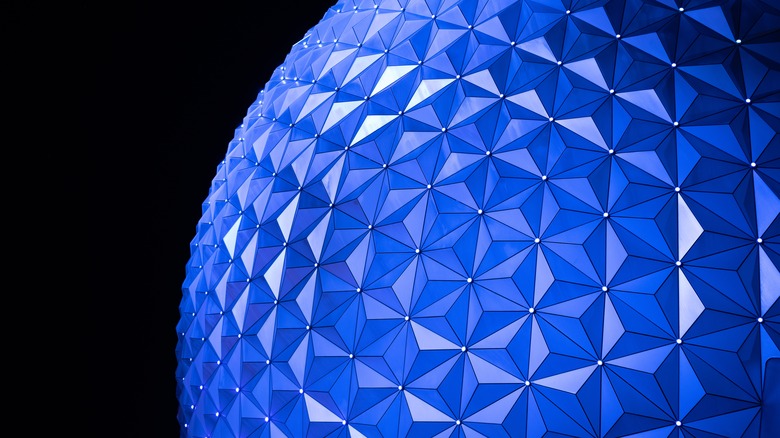 Ayman Haykal/Shutterstock
One of the biggest expenses of a Walt Disney World vacation, if not the biggest expense, is the tickets. Although ticket prices can fluctuate through the year, newcomers may be overwhelmed by the idea of buying their Disney tickets. Even if you get a good deal on the hotel, tickets are a monumental expense – particularly if you go during the high season. Keep in mind that they can be purchased in advance or in person when you arrive at the parks. Don't forget that Disney World currently requires park reservations in addition to your tickets to enter the parks, so purchasing tickets the day of (especially if you plan on going to Magic Kingdom) could be a big risk as that park notoriously runs out of reservation slots.
For planning purposes, summertime and holiday seasons like Christmas or Easter are going to be more expensive because everyone is looking to go to the parks to celebrate. Less frequented times of the year can be cheaper, making those times more popular for budget travelers. None of that includes the special events that you need separate tickets to attend.
Disney can be magical, but it can also be really hard to navigate for planning purposes. Not to worry though, it's really not that complex once we break it down for you.
Prices throughout the year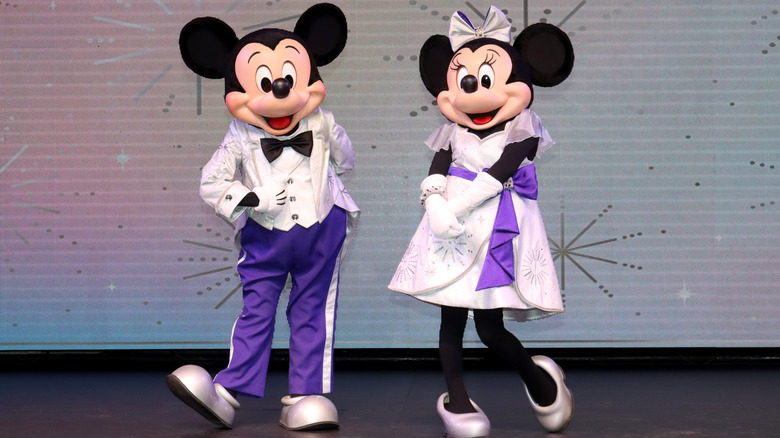 Medios Y Media/Getty Images
Although Disney World says their tickets start at the low $100s for anyone ten and over, you're more likely to find them in the $150-$180 range per day. Though you can score cheaper days on weekdays during the tourist off-season, the cost of a ticket also depends on which park you plan on visiting.
The most expensive park to visit is Magic Kingdom and the least expensive is Animal Kingdom, with Hollywood Studios and EPCOT sitting somewhere in between. If you buy tickets in a package for multiple days at a time, the park designation doesn't make a difference. Instead, you pay a blanket price for the tickets that can be used at any of the parks.
You can also buy your tickets up to a year in advance, although you won't save any money buying them so far ahead of time, unfortunately. Buying in advance makes it easier to plan for the cost and will help you have your vacation laid out long before you head to Orlando. Generally, tickets can be purchased a calendar year ahead, though it can be longer at times. Your best bet is to check the website to see how far out the ticket calendar goes.
Tickets for kiddos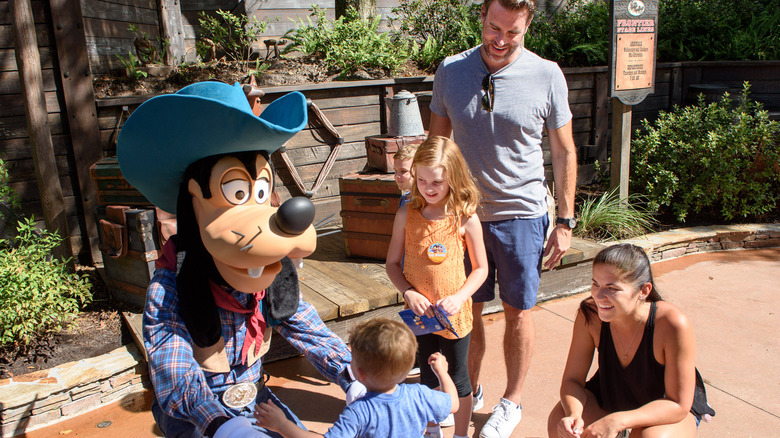 Handout/Getty Images
For kids from ages 3-9, the tickets are slightly cheaper than the adult tickets needed for anyone ages 10 and up. Tickets for these kids won't bring huge savings, even though the cost per ticket ranges throughout the year. Generally, you'll only save roughly $6 to $11 per kids' ticket before tax. Still, every little bit counts.
Kiddos under the age of 3 get into the parks for free. So while you may question whether it's worth taking a toddler or baby to Disney World, they do get in free of cost, so that fact alone makes the trip popular for parents with very young children.
Disney does not currently require any proof of age for anyone under three to get in free, though some Disney visitors advise bringing a physical or digital copy of their birth certificate, just in case. Chances are you won't need it, the honor system at Disney is pretty strong. Even so, don't take advantage! We wouldn't want this to become another perk Disney adds to the chopping block.
It's better to buy multiple days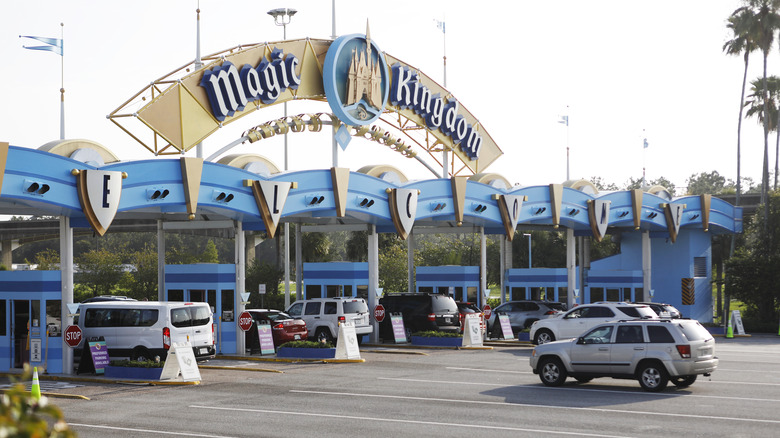 Octavio Jones/Getty Images
Luckily for anyone wanting to spend several days at Disney World, tickets get cheaper as you purchase tickets for multiple days. Prices can go from over $100 per day for a one-day ticket to potentially only $60 per day for 10 days worth of tickets. Note that these prices do not include Park Hopper Passes, so these tickets can only be used at one park per day.
You will need to use these tickets during your stay to get the best value for your money, so don't buy more than you need or can use. However, it's good to know you won't be spending hundreds of dollars each day on a single ticket.
Purchasing multiple tickets at these values also makes it easier to enjoy quality park days. When you're trying to squeeze every minute of magic out of expensive park day tickets, those open to close, 12-hour or more park days get harder. Disney World becomes a lot less magical by day three when you're doing dozens of hours in the parks.
Available ticket discounts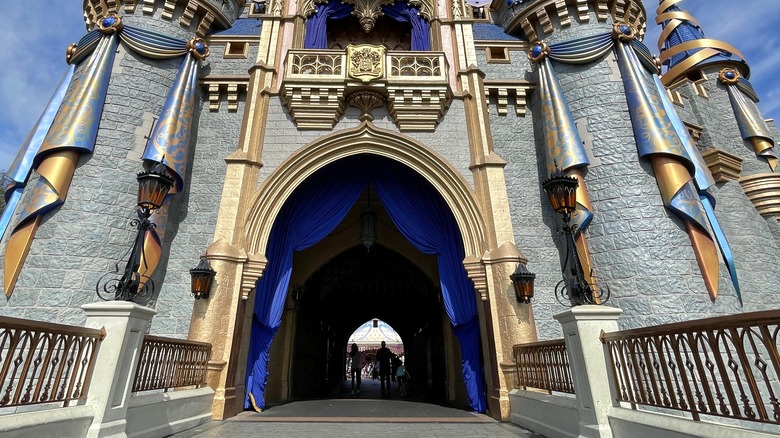 BobbyWjr/Shutterstock
It is very important to never buy discounted Disney World tickets from random people. Only reputable sources should be trusted to purchase from or you risk not being able to get into the parks, which is a terrible way to start a vacation. If a deal sounds too good to be true, unfortunately, it probably is.
Currently, there are only a few ways to get certified Disney World ticket discounts. You can purchase discounted ticket packages through AAA, AARP, or through Disney if you're a Florida resident or current/retired military personnel or family member. Keep in mind that ticket discounts through Disney are only available for up to five people.
Although not a way to save money directly through Disney, one way to save is by buying your tickets with Disney gift cards. You can frequently find gift cards for a discount in stores like Sam's Club, Costco, and Target. Otherwise, retailers like Best Buy and OfficeMax will randomly do gift card discount promotions that apply to Disney cards. This won't save you a lot, though the 5-10% discount adds up quickly when buying a lot of tickets for the park. Gift cards can also be used in the parks and towards your resort hotel bill as well.
To park hop or to not park hop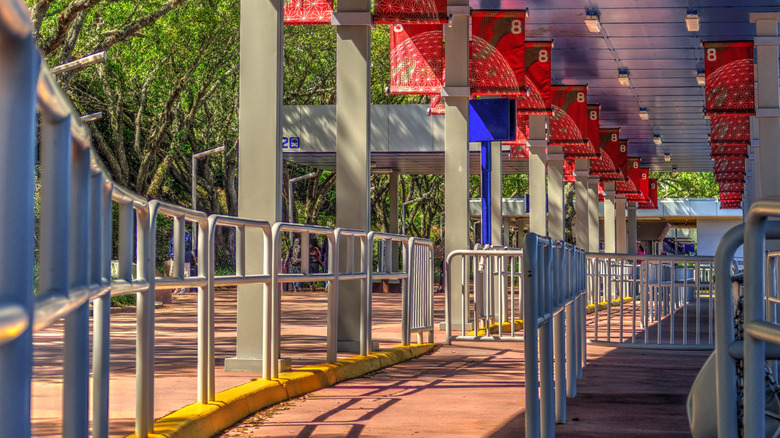 Lynne Neuman/Shutterstock
Park Hopper passes are something you can add to your park base ticket. This add-on allows you to go to other parks during a single day. Though the prices can fluctuate, you can expect to add at least $65 to each of your tickets if you decide to add Park Hoppers or more if you want the Park Hopper Plus, which includes areas like Typhoon Lagoon and Blizzard Beach waterparks.
Frankly, the Park Hopper tickets aren't really worth it. Unless you're only spending a day or two at Disney and want to get as much done as possible, jumping between parks is exhausting. You're better off spending a whole day in each park to get the most out of each than trying to balance time in the parks with commuting time between them.
Park Hopping at Disney World can be especially hard on little travelers. A long day at one park is long enough for them, let alone having to wait around for transportation and getting to another park to make the day even longer. This isn't like California Disney parks, you cannot reasonably walk between theme parks like you can between Disneyland and California Adventure.
Ticket additions
Besides the Park Hopper options, you can also add the water parks and sports to a base ticket as well. This allows you to access the Typhoon Lagoon and Blizzard Beach waterparks as well as the ESPN Wide World of Sports area (which is the excuse you might not know you needed to do some mini golfing!). Like with the Park Hopper Passes, this add-on can be hit or miss in value – particularly if you're traveling with indecisive little kids. Unfortunately, however, you'll pay the same price regardless of whether you stay at the water park all day or just visit for half a day.
If you plan on going to the waterparks anyway, it's not really worth opting for the add-on. The cost to add water and sports to your base ticket is approximately the same as just buying the individual tickets outright. Plus, the water parks aren't likely to sell out, so buying them the day of isn't really a risk. You're better off just buying the tickets when you go to the waterparks instead of buying them ahead of time. That way, you aren't wasting money if you buy them with your park tickets and then don't use them.
After Hours and party tickets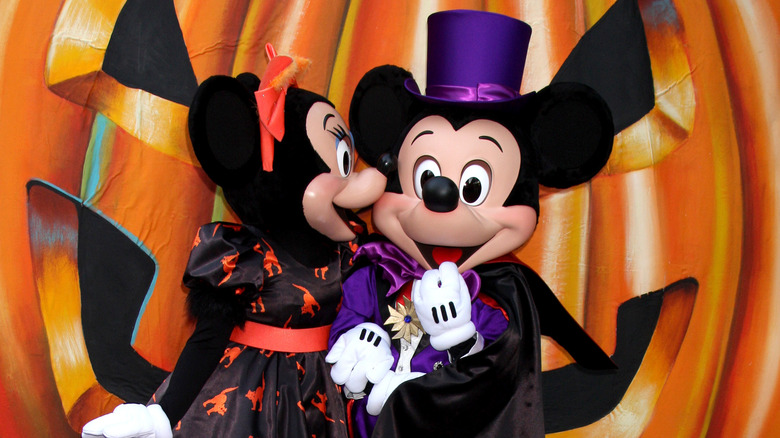 Kathy Hutchins/Shutterstock
Unlike regular admission, After Hours and various holiday party tickets are only offered on certain days of the year for specific parks. For $129-$159 per person, these extra tickets allow guests to experience the parks at significantly decreased crowds with many rides at walk-on levels. Meaning you can get a full day's worth of activities done at the parks in a matter of hours.
While they're more expensive than a day ticket, you get a bunch of hours in the parks since you can enter the parks a few hours before the parties begin too without a base ticket. It should be noted that Annual Passholders and Disney Vacation Club members get small discounts on these events too.
Plus these special events usually have some variety of free snacks, exclusive merch, food or beverage options, party-specific shows, or character meet-and-greets and parades. So yes, you're paying more for a less crowded park, but you're also receiving a lot more perks when you attend these super fun events.
What to do with old tickets
Tickets for Disney World may get more expensive as the years go on, however, if you have an unused ticket from years ago, you can apply it to the purchase of a new ticket. Whatever the cost was originally for that ticket will be subtracted from current-day prices, giving you the opportunity to still use that ticket even though it may technically be expired.
Expired tickets won't show up in your My Disney Experience app either, so you'll need either the physical tickets or an email confirmation. Then if you call Disney the cast members can help you apply these old tickets to the cost of a new one. You can also do this at the parks, though doing it ahead of time will save you a lot of time at the gate. Any time you can save for your park adventures is well worth it.
Once your new tickets are issued you can add them to your Disney app to seamlessly use them at the parks. And don't forget to make reservations!