Richard Chachowski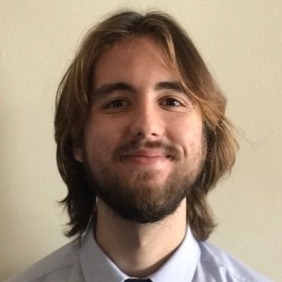 School
The College Of New Jersey
Expertise
Star Wars, Horror Movies, Pixar
Richard has been an avid fan of all things science fiction, horror, and fantasy since he first saw Star Wars at the age of 4.

He has written about a variety of subjects for multiple websites and publications, ranging from travel pieces and film reviews to medical articles and literary interviews.

Among the numerous articles he's written, he's most proud of interviewing some of his foremost favorite writers, including George Saunders, Viet Thanh Nguyen, T.C. Boyle, and W. Maxwell Prince.
Experience
Richard has been a professional writer since 2019. Having taken inspiration from some of his favorite authors (Alan Moore, Neil Gaiman), he began pursuing a freelance career in writing during his junior year of college. He received his start writing for the online medical journal PhysicianSense and its parent company MDLinx before transitioning towards entertainment news (his first love as a journalist). Currently, he's a writer and editor for the entertainment/finance website Wealth of Geeks, which regularly syndicates his content for MSN. He has been writing for Looper since March 2021. More recently, he's also begun producing travel pieces for the website Explore. Previously, he's worked for several media outlets, including Screen Rant and Sportskeeda, among others.
Education
While attending The College of New Jersey, Richard received a B.A. in Communication Studies and a B.A. in Journalism and Professional Writing.
Stories By Richard Chachowski