Hotel Reservation Mistakes You Didn't Know You Were Making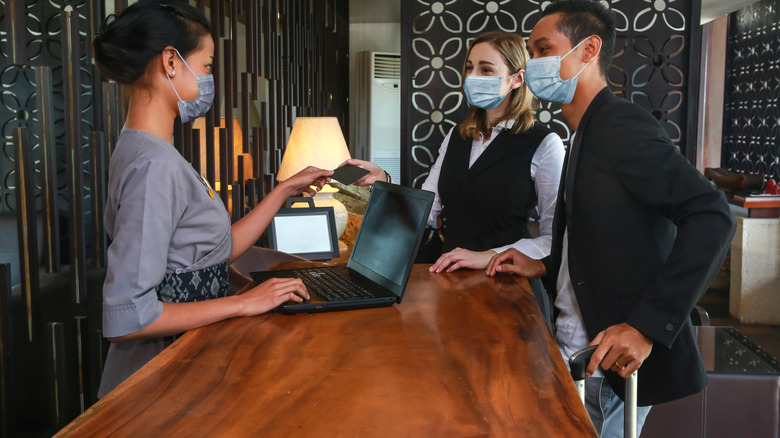 Space_Cat/Shutterstock
Booking a hotel room should be a fairly simple process: You pull up the hotel's website, plug in your desired dates, enter your credit card info, and that's it. But in reality, getting the best rate on the best room is a lot more complicated than you might think.
For example, when is it preferable to book through the hotel's website as opposed to a third-party online travel agent like Expedia? What's the best way to make special requests, like a room on a high floor? What are some ways hotels and third-party sites try to pull fast ones on prospective customers? Read on to learn 15 mistakes we bet you didn't know you were making when making hotel reservations.
Not double-checking the arrival and departure dates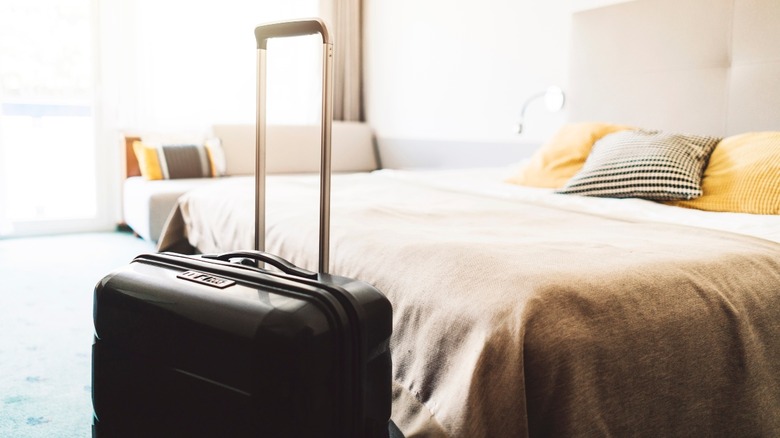 istockphoto.com
If you're booking online, it can be easy to accidentally plug in the wrong arrival and/or departure dates, especially if you're jumping ahead lots of time zones or flying in on a red-eye. Double- and triple-check those dates before booking!
Not using a credit card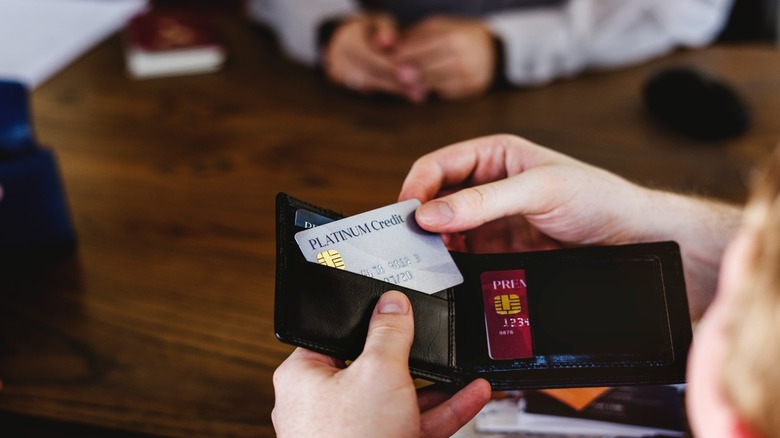 istockphoto.com
Booking a hotel room with a debit card instead of a credit card can have a few potential downsides. First, you're missing out on the opportunity to earn credit card points and rewards. Second, since a debit card takes money directly from your bank account, it's much more difficult to get a refund (and credit cards offer fraud protection while many debit cards do not). And third, the incidental deposit can put hundreds of dollars on hold — which isn't a big deal with a credit card, but can deplete your bank account if you use a debit card.
Not looking at reviews and photos before booking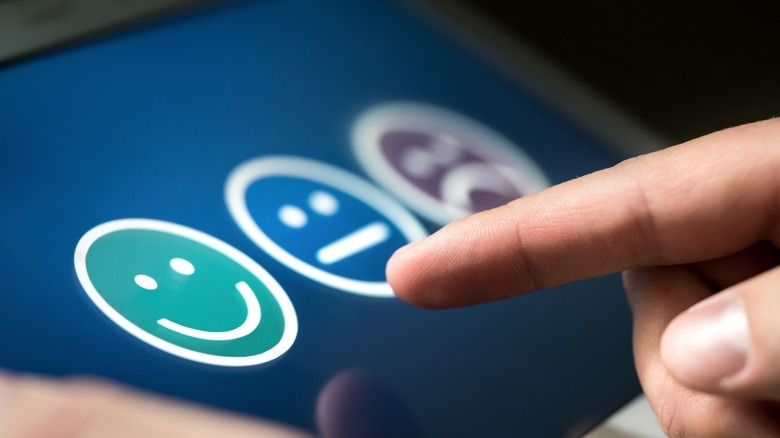 istockphoto.com
If you're booking hotels by looking at nothing but the hotel's website, you're playing a dangerous game. Hotels go above and beyond to make their property look absolutely fabulous, even going so far as to Photoshop images (It's just one secret that hotels don't want you to know). Do your due diligence by checking hotels out on review sites like TripAdvisor and Oyster before booking, and you'll save yourself from making some catastrophic mistakes.
Not budgeting for added fees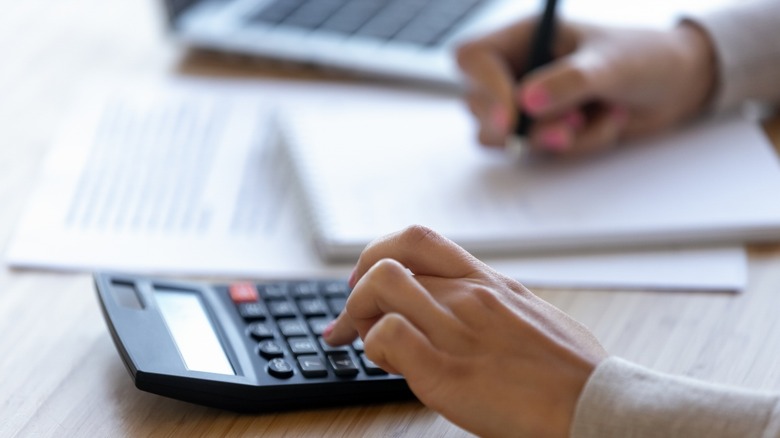 istockphoto.com
Per-night prices listed online can be misleading, as those are only the base prices; add-ons like resort fees, processing fees and taxes can substantially boost the price of a seemingly-affordable hotel room.
Waiting until the last minute to book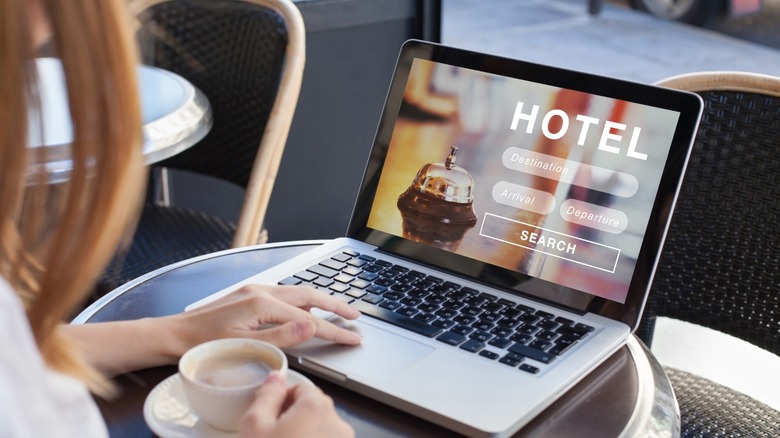 istockphoto.com
There's no specific best time to book a hotel room, but it's well-established that prices are higher far in advance of the check-in date, and the cost can also skyrocket if you're trying to book at the last minute. (Your ideal hotel might also be fully booked up if you wait too long.) Your best bet is to start checking out prices about a month or so out, and book right away if you notice it starting to creep up.
Not shopping around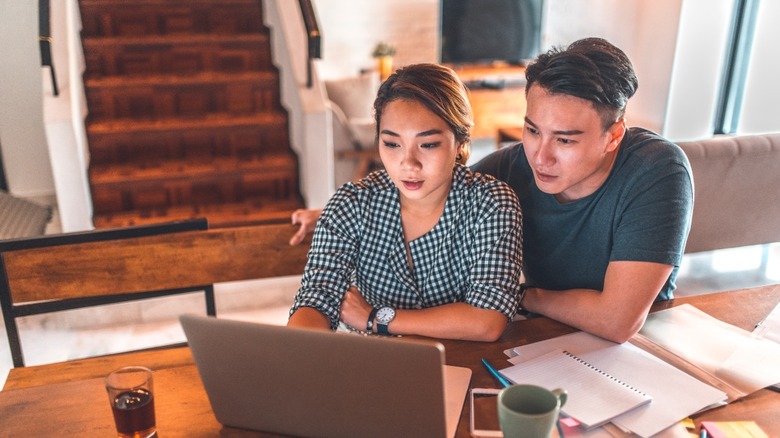 istockphoto.com
If your goal is to get a great price above all else, then you need to do more than just book through the hotel's website. Look at as many hotels as possible on sites like Expedia, and when you find one that looks good, cross-check the price across at least a few additional websites, like Trivago and the hotel's site. You can end up saving a lot of money on the exact same room this way.
Not knowing the cancellation policy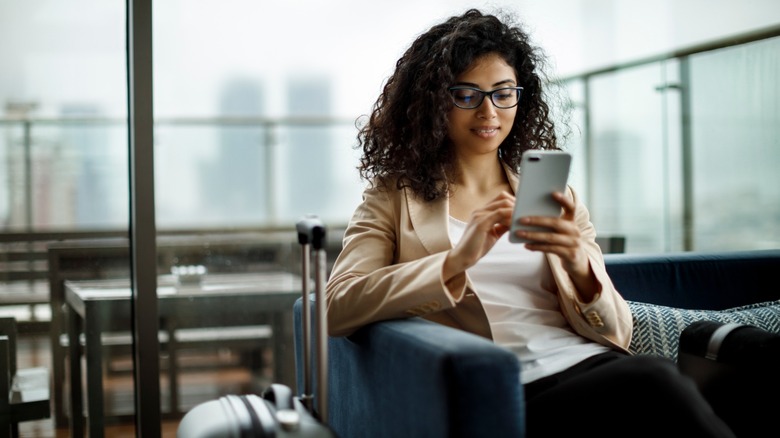 istockphoto.com
If something comes up and you need to cancel your reservation at the last minute, most hotels will still make you pay the full rate — especially if you've booked through an online travel agent. If there's even a slight chance that you may need to cancel, then pony up a little extra cash and book a refundable rate through the hotel itself.
Not double-checking the hotel's location before booking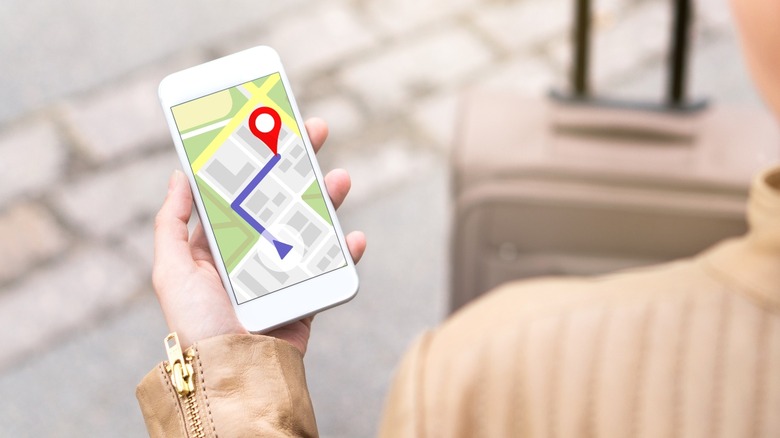 Shutterstock
Here's a scenario that plays out far more often than you think: Someone's looking to book a beach vacation, so they find a hotel online that dubs itself a "beach resort" and the price is great. They book it, and arrive to discover that not only is the hotel in a less-than-desirable neighborhood, it also happens to be a mile from the nearest beach. Another common occurrence? You're looking to stay in a neighborhood like South Beach, and end up booking a hotel up by Bal Harbour. Plug the hotel's address into Google Maps before booking, and make sure that the hotel is exactly where you want it to be.
Assuming you'll receive the best room available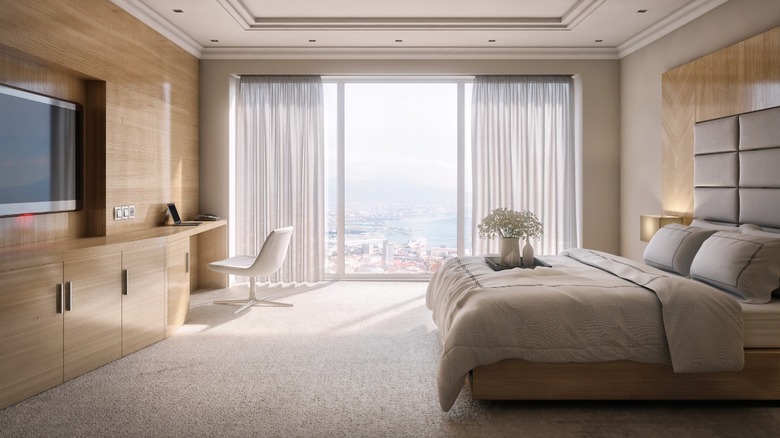 istockphoto.com
If you're a member of the hotel's loyalty program or if you book through the hotel's website, you can probably safely assume that you'll be assigned to the best room available in the price level asked for — e.g., a room with a better view or in a quieter spot. But if you book through an online travel agency, you'll most likely just end up with a randomly selected room, or what hotel folks call "run-of-house" rooms, which might be near the elevators or ice machine, or have a crummy view.
Assuming you'll receive the requested room type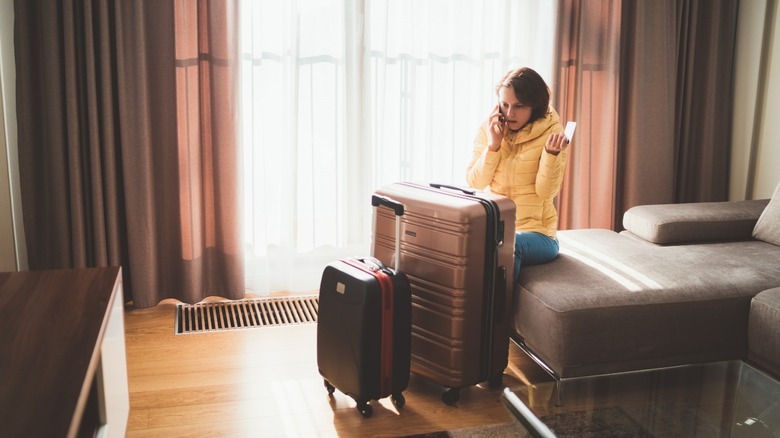 istockphoto.com
If you've ever requested a king bed and instead were assigned a room with two queens, then you probably already know that room types can be requested but not guaranteed. You most likely will receive the room type you want (especially if they're at different price levels), but if you make special requests like a high floor or a view of the ocean, don't expect them to automatically be guaranteed.
Not keeping a copy of your reservation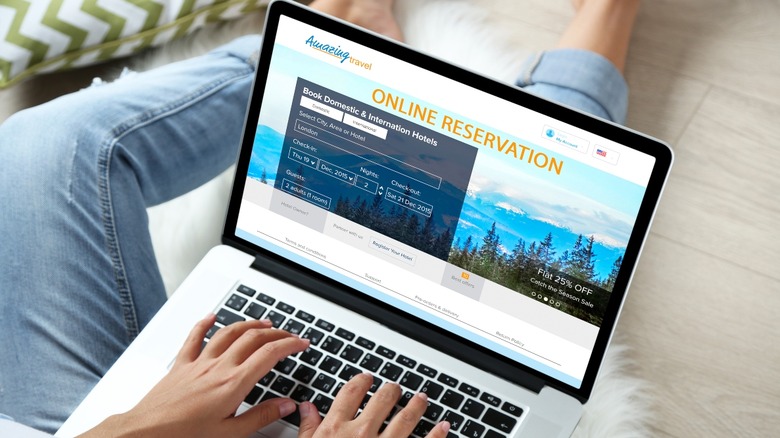 Shutterstock
If you arrive to check into a hotel and they have no record of your reservation and no rooms available, you aren't completely out of luck. The first line of defense is to show them a printed copy of your reservation; this will confirm that it's their mistake, not yours. Once you've proven that you have a record of the reservation, the vast majority of hotels will accommodate you at no charge at a similar hotel. This procedure is called "walking," and if you politely ask the front desk to walk you to another hotel, the odds are good that you'll be taken care of.
Not calling the hotel to confirm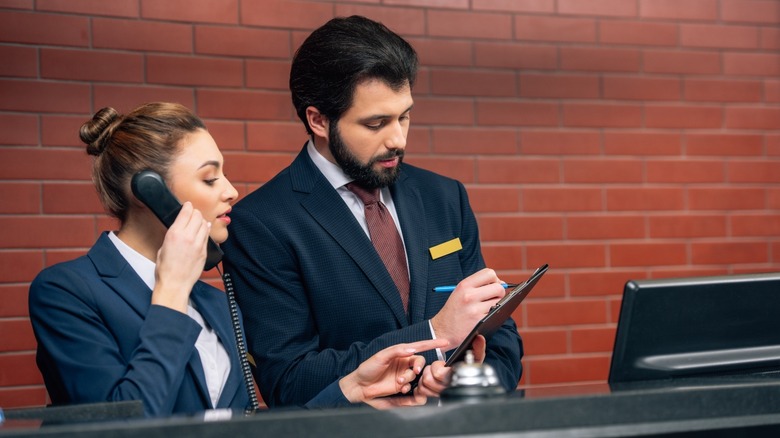 istockphoto.com
The best way to avoid any confusion regarding lost reservations (and to put your mind at ease) is to call the hotel to confirm your reservation a few days before check-in. And once you've confirmed, jot down the name of the representative you spoke with at the top of the reservation.
Calling with a special request during check-out or check-in time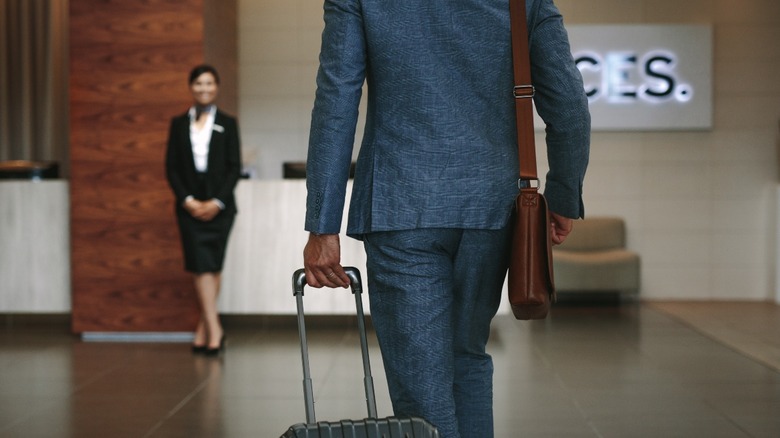 istockphoto.com
Want a Champagne bucket filled with ice to be waiting in your room when you arrive, or want to request an upgrade to a room with a view? Wait until the hotel's check-out and check-in time — usually the period between about 11 a.m. and 4 p.m. — has passed. This way, the agent you speak with won't be harried and will be more likely to follow through on your request.
Booking through an impostor or shady site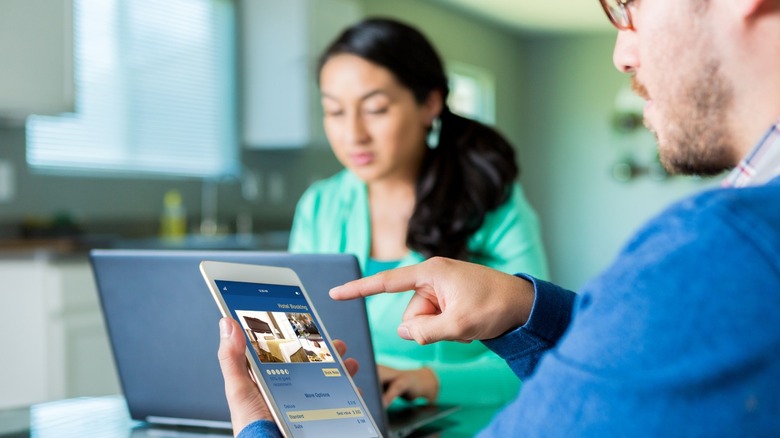 istockphoto.com
Plugging a hotel's name into Google usually returns a whole host of sites, and it can be a challenge to weed through them to find the hotel's actual website. Click on the wrong link and you might end up on an impostor site or a shady booking agent, which can do everything from overcharging you for your hotel stay to stealing your credit card information and never even booking your room. Always examine the URL, and call the hotel if you at all unsure whether a website is legitimate.
Not signing up for a hotel rewards program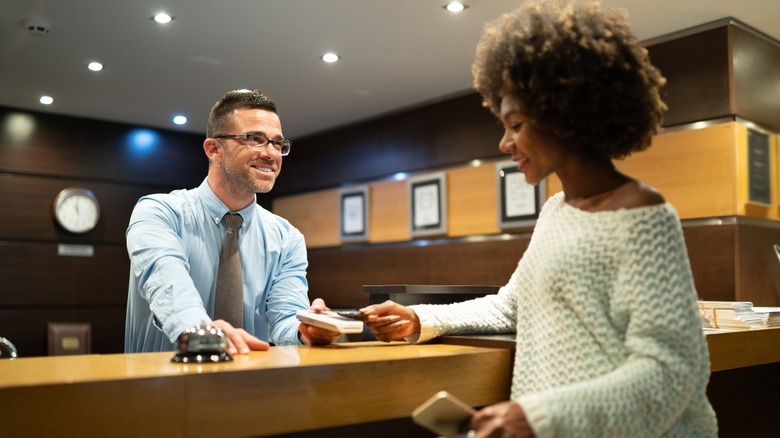 istockphoto.com
Signing up for a hotel's rewards program is a no-brainer. It's free, and it comes with plenty of perks: free nights, preferred treatment when booking, and special perks like free breakfast and internet, for example. Also, because so many hotels are owned by companies like Starwood, Hilton and Marriott, you can rack up points with just about every hotel stay. It's just one of many savvy tips and tricks for saving on hotel rooms.