Tips For Choosing The Right Hotel Rewards Program For Maximum Savings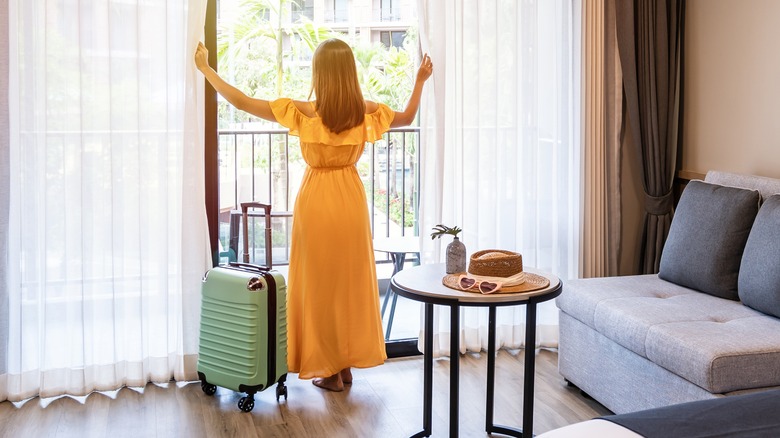 kitzcorner/Shutterstock
If you're new to hotel loyalty programs, the travel reward system — with its tiers of elite statuses and fine print — can be overwhelming. And once you start parsing through various programs, you may end up even more confused. But as complicated as hotel loyalty programs may seem, all programs share one goal — to encourage brand loyalty.
Similar to airlines and flyer miles, hotel chains entice customer loyalty through perks, benefits, and complimentary upgrades. Most hotel reward programs also feature different tiers of elite statuses. While infrequent travelers may receive a late check-out or free Wi-Fi during a stay, elite-status guests at the highest tiers may regularly receive room upgrades, access to luxury amenities, and free stays.
Although it takes some research and consideration, the hotel loyalty program (or programs) you ultimately join should reflect your travel habits, hotel preference, the benefits you'd like to enjoy, and the ways how to get hotel rewards. Although these programs may seem intimidating for shoppers, the programs are typically free to join, so there's no real risk of exploring. But before making your choice, consider these five tips to discern which rewards program may maximize your savings while adding value to your travels.
Choose a hotel group you prefer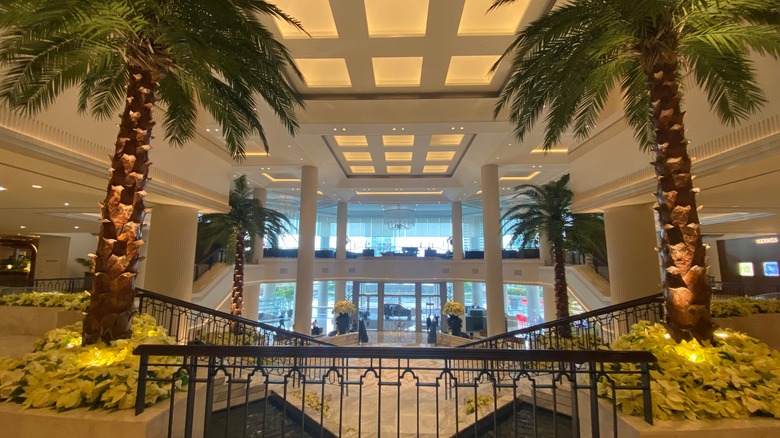 Daniel Pawer/Shutterstock
While this tip may seem a little obvious, you should choose a hotel chain that you prefer. It's easy to be seduced by the allure of impressive elite status perks, but if you don't regularly plan to stay at the hotel chain, then your reward program is pretty useless. Fortunately, all major hotel brands offer some form of a loyalty program.
To truly benefit from a rewards program, you'll need to concentrate the majority of your stays at these hotels. If you don't necessarily prefer one hotel chain over another, then you'll need to consider your travel habits. For example, budget and domestic business travelers may benefit the most from Best Western Rewards, while those intending to stay exclusively in popular cities and vacation destinations would better benefit from World of Hyatt rewards.
Lastly, if you don't have a strong preference and your travel habits vary, then it's probably wise to simply join a rewards program with a large footprint, such as Marriott Bonvoy. The behemoth of a hotel chain operates hundreds of luxury properties and thousands of budget hotels.
Consider where you plan to travel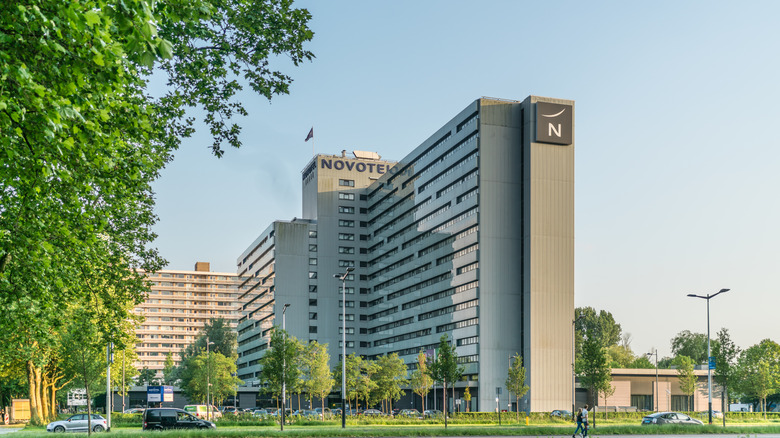 Ivo Antonie de Rooij/Shutterstock
One of the biggest considerations is choosing a hotel chain that operates where you travel. Simply put, you can't earn rewards if you can't stay at hotels in your program. Again, if your traveling habits vary, then play it safe with a large hotel chain, such as Marriott Bonvoy or Hilton Honors. However, if you travel routinely to specific areas, you can choose reward programs that best accommodate your plans.
For instance, while Marriott operates more hotels worldwide than any other chain, Raddison is a popular chain in Scandinavian destinations, while Accor operates the most properties throughout Europe. If you travel extensively in Europe for work or pleasure, then Raddison Rewards and Accor Live Limitless programs could be beneficial.
If traveling mostly domestically, then you still need to consider where your hotel chain operates. When staying in rural areas and small-town America, you rarely see otherwise popular hotel chains, while other hotels specialize in these markets.
For instance, Wyndham operates Days Inn and Microtel, while brands like Quality Inn and Woodspring Suites operate under Choice Hotels. If you frequently travel to small towns in the U.S., you'd be wise to choose an applicable rewards program. If you travel mostly to metro areas, then Hilton Honors or Marriott Bonvoy may prove more beneficial.
Examine the benefits of the loyalty program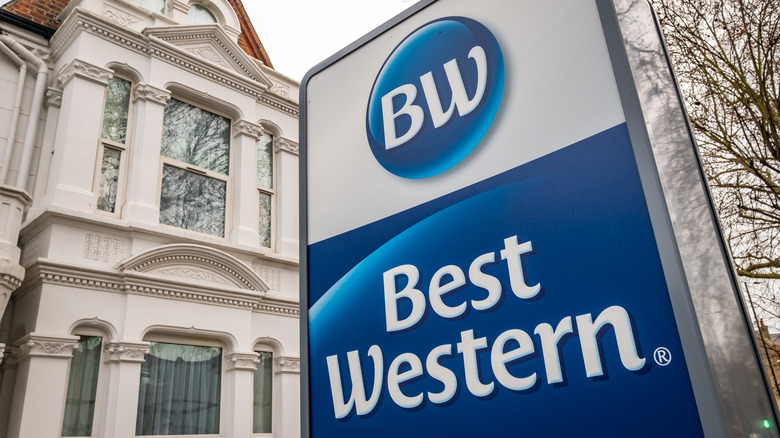 William Barton/Shutterstock
Different reward programs tend to promote different benefits. For example, both Marriott and Hilton offer a fifth night free on consecutive reward stays. In other words, if you redeem points to stay for four nights, then you'll receive the fifth night without using any points. However, to benefit from this perk, you'd first need to accrue enough points to pay for the other four nights. For frequent travelers, this fifth night may be a valuable perk, while others may never reach a status level to benefit from it.
While you may not benefit from the most impressive perk, this doesn't necessarily mean you should pass on a rewards program altogether.  You may not receive a comped night, but infrequent travelers can still benefit from other perks, such as late check-out priority when available, amenity upgrades, food credits, and member-only rates. Just keep in mind that most points in reward programs eventually expire. Currently, the exception to this practice is Best Western Rewards, which is the biggest draw of that loyalty program.
Set realistic about obtainable goals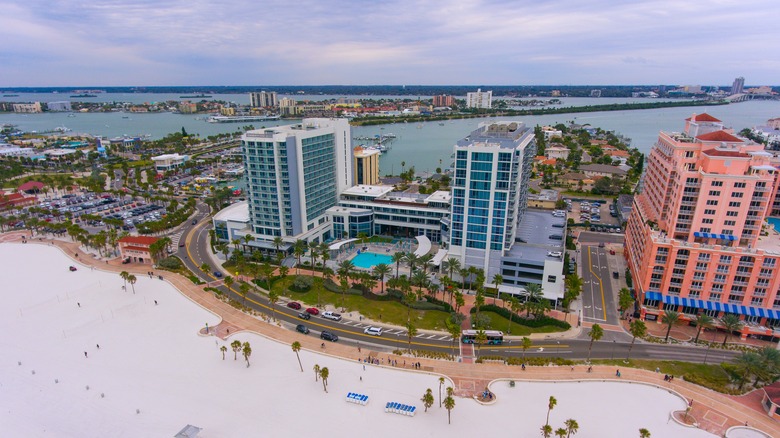 Wangkun Jia/Shutterstock
One of the best ways to decide on a hotel rewards program is to set a goal. And this goal doesn't necessarily need to involve reaching a certain elite status. In reality, individuals who travel frequently can save a lot by joining a hotel rewards program, but to do so, they need to invest a lot in hotel accommodations. Elite status isn't for everyone, so chasing elite status doesn't have to be the goal.
As mentioned, you only need to join a rewards program that accommodates and rewards your specific travel habits. For example, if you travel frequently throughout Small Town, U.S.A, then Wyndham Rewards may be a good program for accruing points. 
However, just because Wyndham specializes in serving more rural markets doesn't necessarily restrict your rewards to comped small-town stays or the occasional upgrade. Wyndham does operate some luxury hotels and partners with Vacasa vacation rentals. Your goal can be to redeem budget-hotel points for a pretty luxe (and discounted) experience in the future.
Compare ways you can earn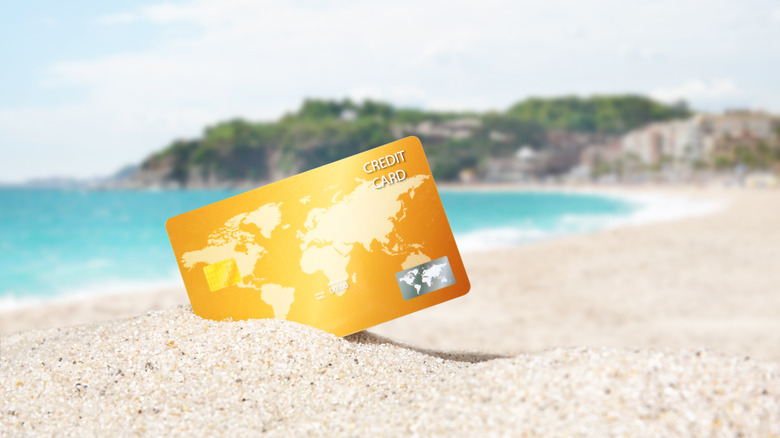 Africa Studio/Shutterstock
Lastly, you'll need to compare how to get hotel rewards through different loyalty programs. While the tried-and-true way is by simply joining a program and staying at specific hotels, there are a few other methods to consider. If you want to jumpstart your climb to a higher-tiered elite status quickly, you can enroll in a program with a co-branded credit card.
For example, American Express offers credit cards specific to both Marriott Bonvoy and Hilton Honors that automatically earn you elite status, while the World of Hyatt and IHG also offer co-branded credit cards that reward enrollment.
You can also check to see if any of your current credit cards' points transfer to hotel reward programs. For example, Chase Ultimate Rewards can transfer to Hyatt, IHG, and Marriott. By using transferable credit card points, you may score that fifth night for free after all. It really just depends on your unique situation.