How To Earn And Use Marriott Bonvoy Loyalty Points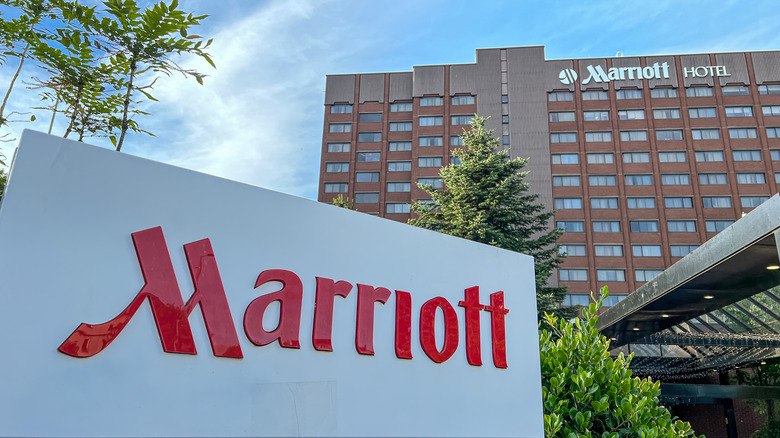 Yujie Chen/Getty Images
With a portfolio of over 8,000 properties across the globe, incorporating 30 hotel brands, Marriott Bonvoy is the world's largest hotel chain and offers one of the most expansive loyalty programs in the industry. Whether you're planning a budget-friendly domestic stay or a luxury vacation in Aruba, Marriott Bonvoy's extensive portfolio of properties means loyalty members can earn and redeem points at various price points in most destinations.
Loyalty programs are frequent travelers' secret weapons, and major hotel chains reward travelers for their brand loyalty. In today's travel industry, you can accrue and redeem hotel points in a variety of ways, though some methods will provide you with more value than others. 
Whether you're thinking of joining Marriott Bonvoy's loyalty ​​program or you're already a member, you should understand how to extract the most value from your hotel points. By thoughtfully earning and wisely redeeming Marriott Bonvoy points, you can enjoy anything from complimentary hotel parking to free nights at a five-star St. Regis Hotel.
Earn points through Marriott and partners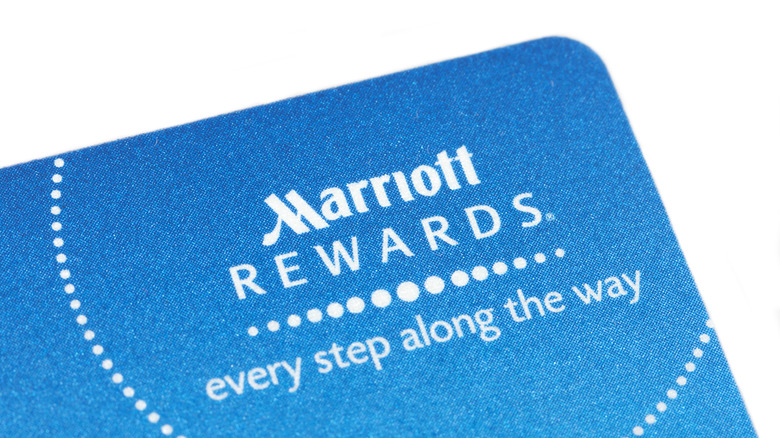 Abalcazar/Getty Images
You can earn Marriott Bonvoy points in a number of ways, but the most straightforward method is by booking stays at Marriott properties. Depending on the hotel brand, you'll earn between 5 and 10 points for each dollar spent. You'll earn 10 points per dollar staying at most brands, including Aloft Hotels, Marriott, Sheraton, and Westin, while earning 5 points per dollar at properties designed for longer stays, such as Residence Inn and TownePlace Suites. Along with the cost of the stay, you'll also earn through other hotel expenses, such as dining or spa services.
In addition to Marriott, you can accrue points by spending money with its loyalty program partners. For instance, you can earn points by taking Uber rides or ordering a meal through Uber Eats. If you feel like dining out, Marriott Bonvoy partners with over 11,000 U.S. restaurants, allowing you to earn points by joining the Marriott's Eating Around Town program. You can even earn points by taking cruises with partnering cruise lines, renting a car with Hertz, or taking a guided tour in popular destinations.
But the fastest way to accrue Marriott Bonvoy points in bulk is by selecting a Marriott co-branded credit card. Currently, Marriott Bonvoy offers six credit cards, each with its own perks and welcome bonuses. While most Marriott cards provide bulk bonus points after meeting requirements, some card memberships also include an automatic elite status, which translates to higher bonus-point rates on hotel purchases.
Redeem points on free stays and more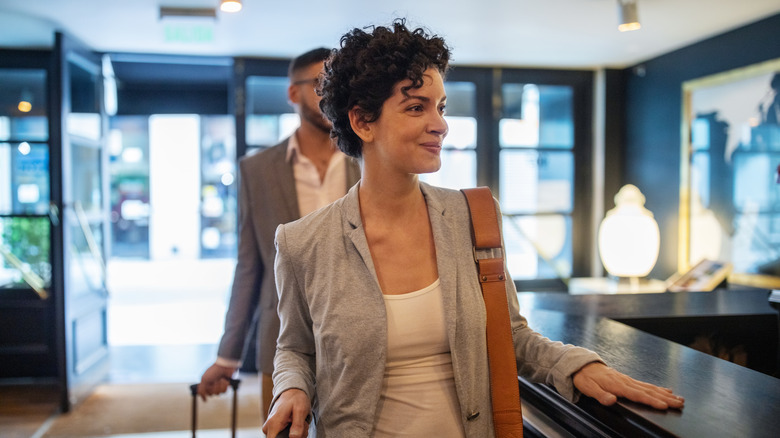 Alvarez/Getty Images
After you've earned Marriott Bonvoy points, the fun part is redeeming them. However, to optimize the value of each point, it's important to spend your points wisely. Typically, you'll receive the most value of your loyalty points by redeeming them for Marriott hotel stays. According to The Points Guy, each Marriott Bonvoy point is worth around .84 cents, so finding a redemption deal around this value is ideal. For instance, if a hotel stay normally costs $200 per night, then you should look to redeem around 25,000 points for that night's stay. This places the point value at .8 cents.
While hotel stays will often provide the most monetary value for your points, free nights aren't the only way to redeem your points. For instance, you can choose to convert your Marriott Bonvoy points into frequent flyer miles with one of 39 currently participating airlines, including United, American, Emirates, and Frontier. Most airlines allow you to convert your points to miles at a 3:1 ratio, which is a relatively good rate compared to some hotel rewards programs.
You can also redeem your points for cruises, shopping, going to concerts, dining, car rentals, and more. However, again, we'd recommend maximizing your points by redeeming them for a free night's stay or making that Aruba vacation a little more affordable.