Towns That Look Like They're Stuck In Time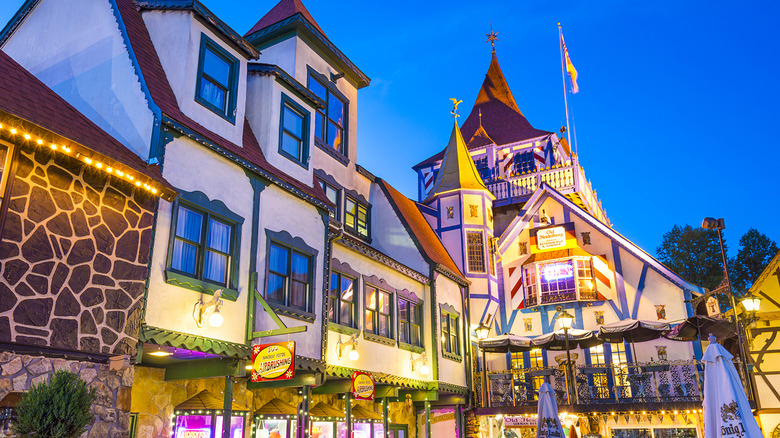 © Sean Pavone/Dreamstime.com
Time travel isn't possible, at least not in the sense where you can step into a metal booth that spins through space and spits you back out into another century. But thankfully, we can travel back to the days of yore by visiting towns that look like they are stuck in time. These are the towns that have made an effort to preserve their history from iconic America eras like the days of the gold rush, the Industrial Revolution, the Old West and other pivotal points in history. These are also the cities with heavily European or Native American influences that allow you to experience what feels like a different time and place.
Frankenmuth, Michigan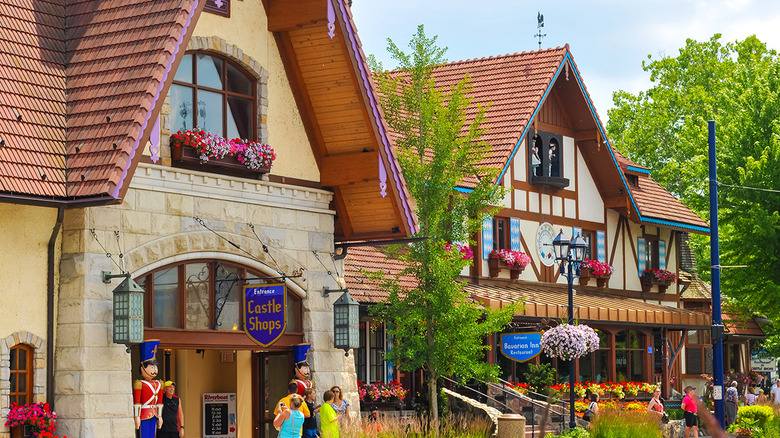 iStock.com/PapaBear
Known as "Michigan's Little Bavaria," Frankenmuth is a ridiculously delightful town with German-inspired architecture and friendly hospitality. Simply walk through the shopping district to see locally-owned stores and food shops housed in buildings that look straight out of a storybook. Aside from the Bavarian architecture and carriage rides through downtown, Frankenmuth is famous for two things. First, Zehnder's of Frankenmuth serves some of the best fried chicken in America. Second, the year-round holiday store Bronner's Christmas Wonderland claims to be the world's largest Christmas store. The festive cheer seeps into every aspect of Frankenmuth's culture, making this one of those festive small towns where it's Christmas all year round.
Luckenbach, Texas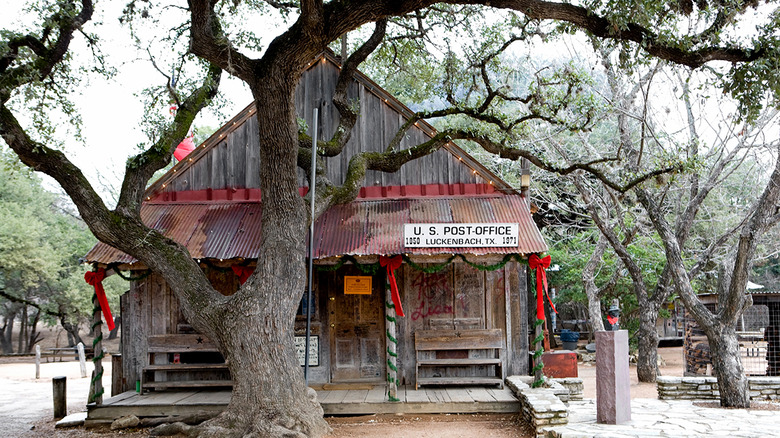 iStock.com/BDphoto
Luckenbach, Texas, has a famous sign stating that it's home to just three residents, though it's far from one of the creepiest abandoned places in America. In fact, this small town swells with tourists on the weekends, thanks largely in part to its Old West roots and country music. Revel in the working saloon and general store, and be sure not to miss a good ol' country concert while you're in town; there's live music every weekend at the local dance hall.
Williamsburg, Virginia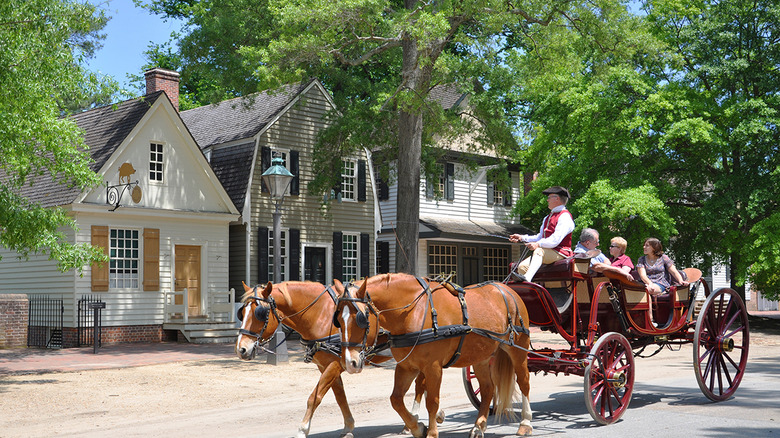 Wangkun Jia/Shutterstock
Historic Williamsburg, Virginia, is steeped in colonial-era history and architecture. Those looking for a more immersive experience can visit replica ships and a recreated Powhatan village at the living history museum at Jamestown Settlement. Others will enjoy the one of the most beautiful college campuses in the country, The College of William & Mary. This school is the home to the Wren Building, which is the oldest college building in the United States.
St. Augustine, Florida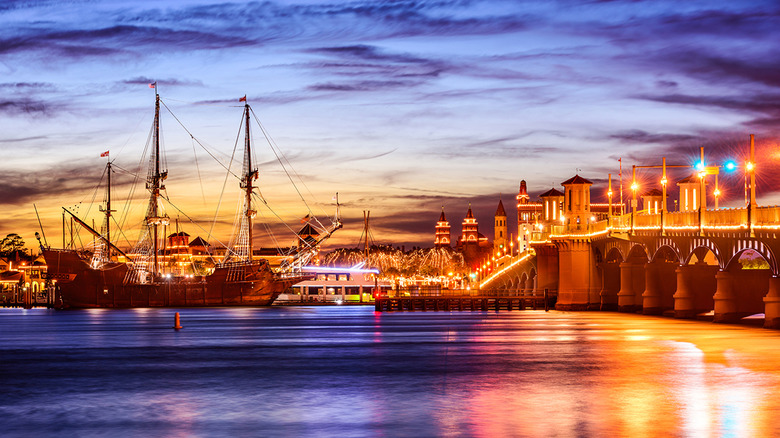 iStock.com/SeanPavonePhoto
Known as "the nation's oldest city," St. Augustine, Florida, has beautiful cobblestone streets and Spanish-inspired architecture. Historical sights in this town include the oldest wooden schoolhouse in the country, the Fountain of Youth and the Old Jail, where St. Augustine's violent criminals were housed from 1891 to 1953. There's tons of things to do in St. Augustine, making this one of the best places to visit in Florida that aren't Disney World or the beach.
Mackinac Island, Michigan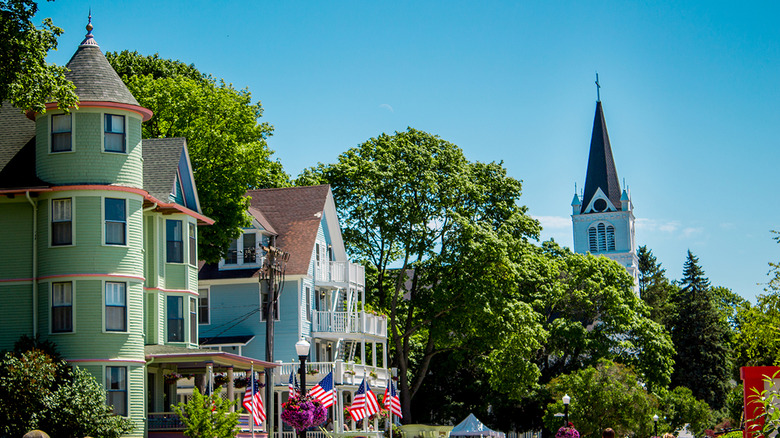 © Michael Deemer/Dreamstime.com
Mackinac Island in Michigan is often talked about as a top travel destination, and it's one of those touristy spots even the locals love. Why? It was one of America's first national parks, operating under that banner from 1875 to 1895, after which it became Michigan's first state park. That 19th-century feel is still very heavily represented here, and not just through the picturesque natural rock formations,  some of America's best fudge shops and charming lodging. There's a famous car ban, and the prevalence of horse-drawn carriages and bikes will make you feel like you stepped out of a time machine. 
Tombstone, Arizona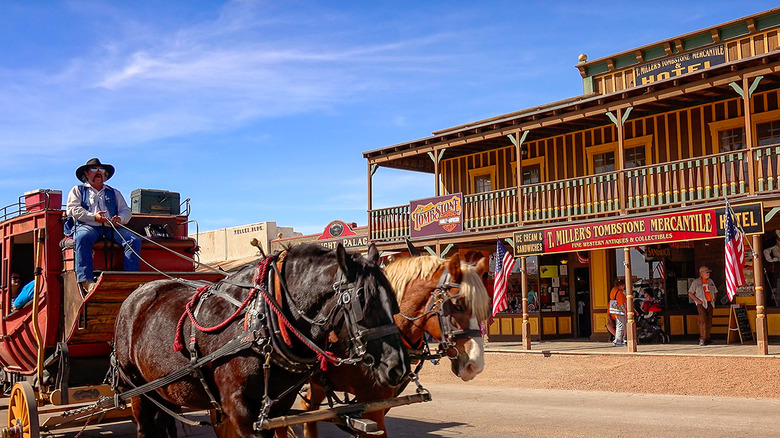 iStock.com/CrackerClips
If you know anything about the history of the American West, you know about Tombstone, Arizona. This town is the home of the O.K. Corral, where the infamous gunfight between cowboys Billy Claiborne, Ike and Billy Clanton, and Tom and Frank McLaury and policemen Marshal Virgil Earp, Morgan Earp, Wyatt Earp and Doc Holliday went down. The Wild West is still very much alive here. Attractions in Tombstone include gunfight reenactments as well as themed shopping and saloons, including Big Nose Kate's Saloon, one of the most famous haunted places around.
Holland, Michigan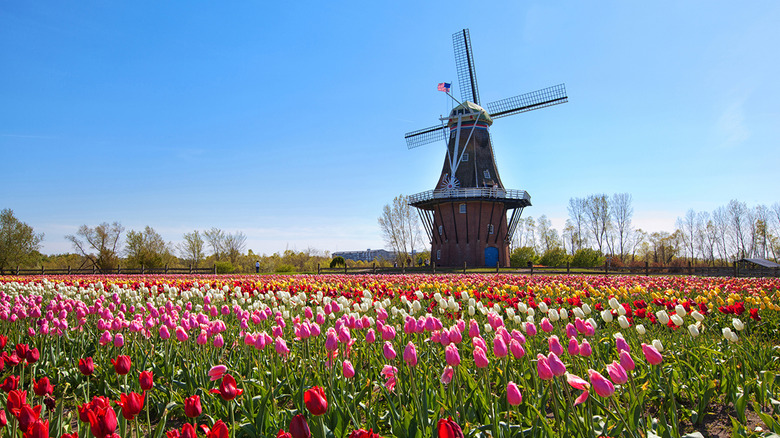 © Craig Sterken/Dreamstime.com
Founded by Dutch settlers in the 1840s, Holland, Michigan, is home to the only authentic working Dutch windmill in the United States. It's located in the Windmill Island Gardens, which is also home to an Amsterdam street organ and hand-painted Dutch carousel. Holland becomes absolutely breathtaking in May, when the annual Tulip Time Festival takes place. Millions of blooms make this one of those cities that really come alive in the spring.
LaSalle, Illinois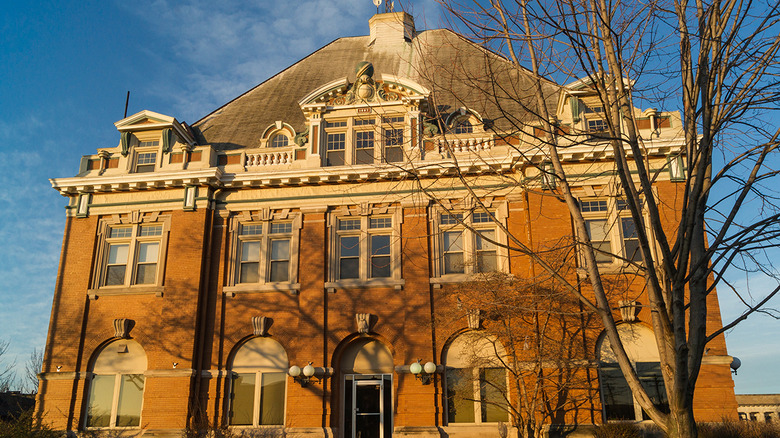 Eddie J. Rodriquez/Shutterstock
LaSalle, Illinois, may be just 98 miles southwest of Chicago, but it may as well be a world away. This town of 9,000 or so residents has dozens of historical sights within its boundaries, including the Hegeler Carus Mansion. This Second Empire style mansion is an architectural marvel. Completed in 1874, this home has barely been altered since its completion.
Solvang, California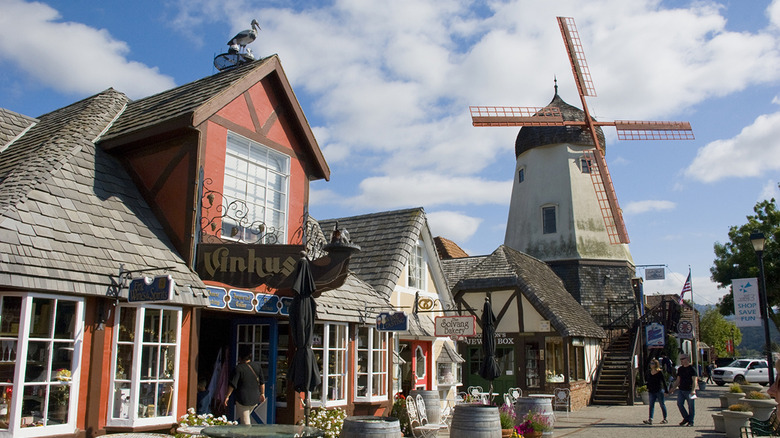 iStock.com/delray77
The heavy Dutch influence of Solvang, California, makes it one of the American towns that feel (and look) just like Europe. It comes from the Danish-Americans who founded the town in 1911. If you close your eyes and forget you're just 35 miles from Santa Barbara, the thatched roofs, horse-drawn carriages and windmills could fool you into thinking you're in the Netherlands. The town embraces this heritage fully. The annual Danish Heritage Festival includes Danish folk dancers, Danish food, vikings and ethnic music.
Gruene, Texas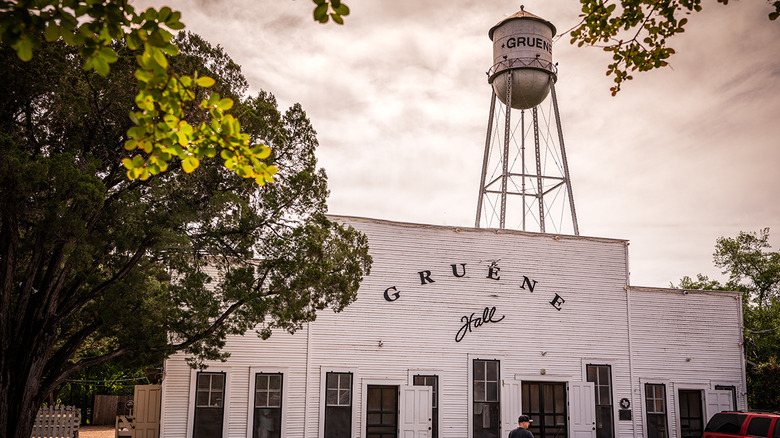 Kellee Kovalsky/Shutterstock
Gruene, Texas, was settled in the 1840s by Ernst Gruene and his family. His son, Henry D. Gruene, served as the town architect, building homes, mercantiles, saloons and a dance hall in various styles. The rapid development of the town (thanks to the cotton trade) halted in the 1920s, thanks to the death of Henry in 1920, the boll weevil and the Great Depression. The town remained largely untouched and abandoned until the 1970s, when its gorgeous architecture was rediscovered. Today, the Gruene Historic District is still home to an authentic Texas experience. Gruene Dance Hall, which has been open and unchanged since 1878, is as lively as some of the best dive bars in America.
Lowell, Massachusetts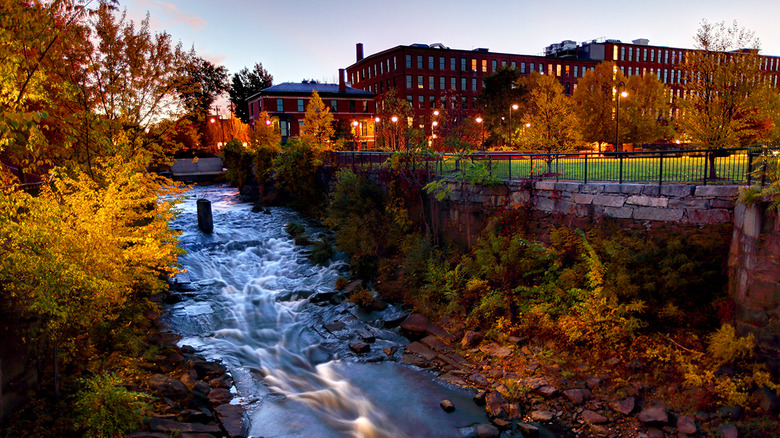 iStock.com/DenisTangneyJr
Lowell, Massachusetts, was an important town during the Industrial Revolution and was a center for cotton textile manufacturing. Today, that piece of American history is preserved by the National Park Service, which has restored the factories with a working textile factory floor and waterways with wonderful walkways. Park staff are on hand to tell the story of the town's immigrants and industry. This underrated destination is one of those must-visit spots for American history buffs.
Bisbee, Arizona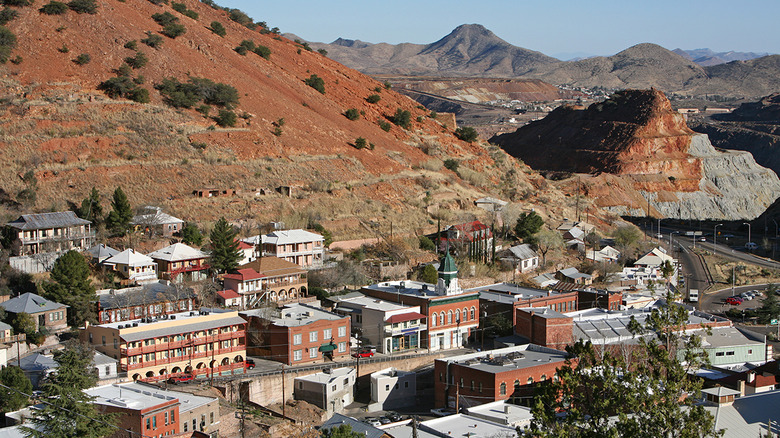 iStock.com/constantgardener
Once one of the most prosperous mineral sites in the United States, today Bisbee, Arizona, is a quaint, artistic town with old saloons and businesses that have been repurposed into shops, cafes, bars and art galleries for a modern experience. Beyond the architecture of the town, thanks to the underground Queen Mine Tour, Bisbee is one of those towns that make it feel like you stepped into a history book.
Jacksonville, Oregon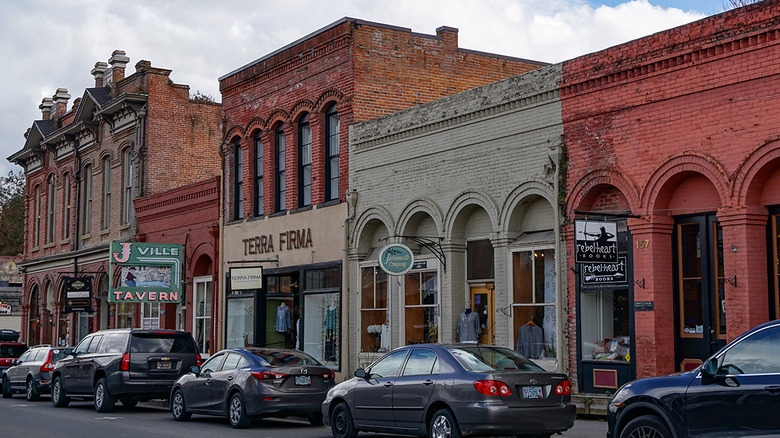 Underawesternsky/Shutterstock
Founded during the gold rush in 1851, Jacksonville, Oregon, still looks more or less exactly the same today as it did nearly 170 years ago. Dedicated as a National Historic Landmark in 1962, the historic downtown has brick buildings and quaint antique shops that can be seen via trolley, Segway or horse-drawn wagon.
Cody, Wyoming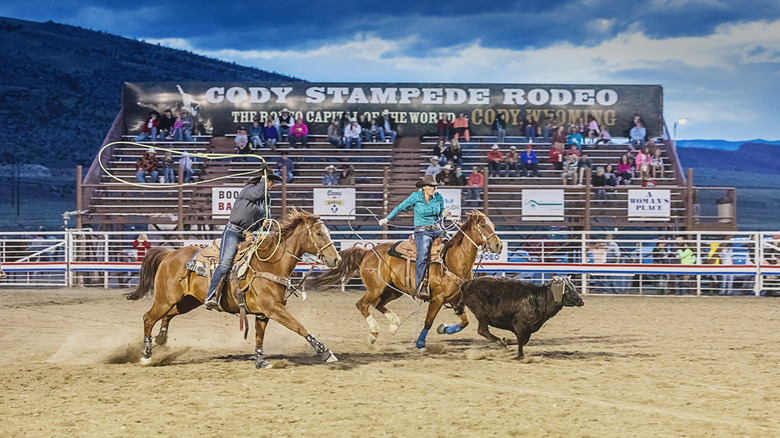 iStock.com/Mlenny
Founded in 1896 by Colonel William F. Cody (better known as "Buffalo Bill"), Cody, Wyoming, still has that Wild West feeling today. Located just 52 miles from the east entrance of Yellowstone National Park, Cody features day ranches and rodeos for that authentic cowboy experience. When you're done living your wildest western fantasies, be sure to stop by Yellowstone. After all, it is one of the most popular national parks in America.
Leavenworth, Washington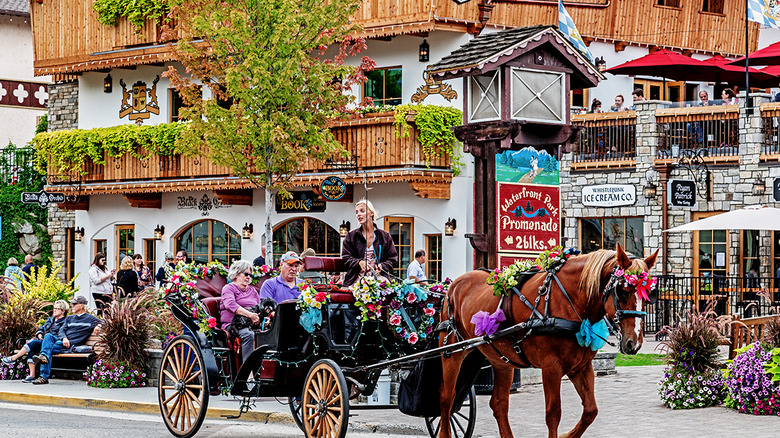 randy andy/Shutterstock
One of the stunning mountain towns you need to see to believe, Leavenworth, Washington, is a cozy German-inspired town. In 1962, the city transformed into a charming Old World-inspired city using 18th century Bavarian architecture. This town has something for every type of traveler, from breweries and distilleries to adventurous outdoor recreation to spas. But of course, you'll want to take in the surroundings via horse-drawn carriage.
Pigeon Forge, Tennessee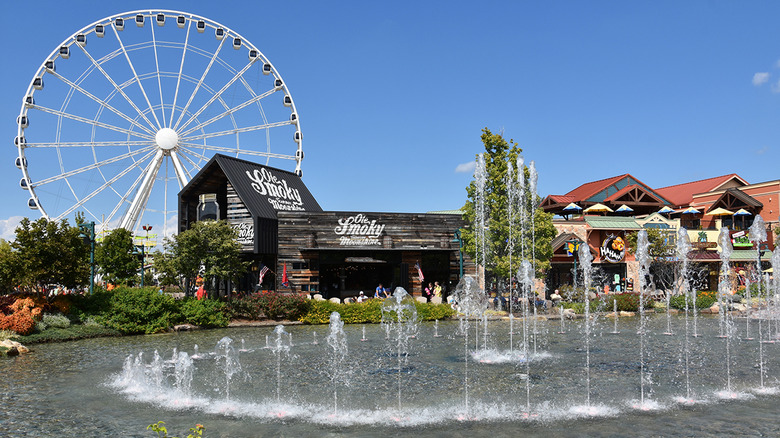 © Ritu Jethani/Dreamstime.com
There's no shortage of things to do in this town, which is nestled in the Smoky Mountains. Pigeon Forge boasts over 60 different attractions along its parkway. If you want to feel transported to another time, take a tour of the Old Mill of Pigeon Forge, which was built in 1830 and is still operational today. The Old Forge Distillery is housed in a 100-year-old building — it's just a bonus that it has great whiskey and moonshine. While you're in Pigeon Forge, stop by Dollywood, which ranks among the underrated theme parks you need to visit.
Montpelier, Vermont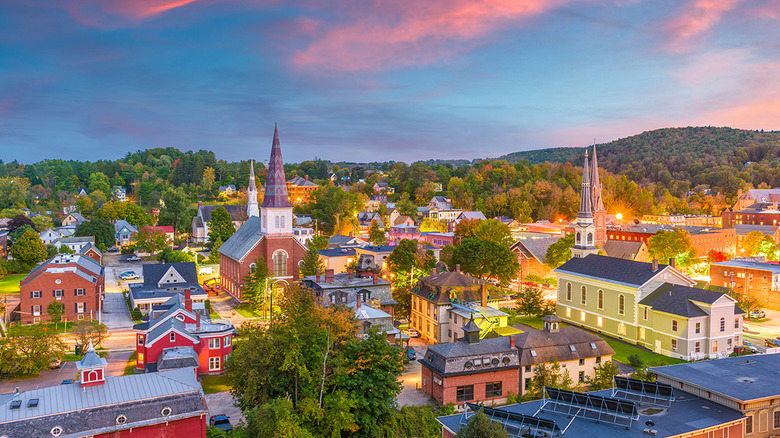 Sean Pavone/Shutterstock
Named after a town in France, Montpelier, Vermont, certainly has that subtle French feel to its architecture. Marvel at the 450 buildings that make up the historic district in this artsy town, each with distinguishable 19th-century architecture. But be sure to see the 160-year-old Vermont State House, which was designed by Thomas Silloway and features stunning granite columns. After a day or so of walking around this state capital, you'll see why Montpelier is one of the most charming places in America.
Deadwood, South Dakota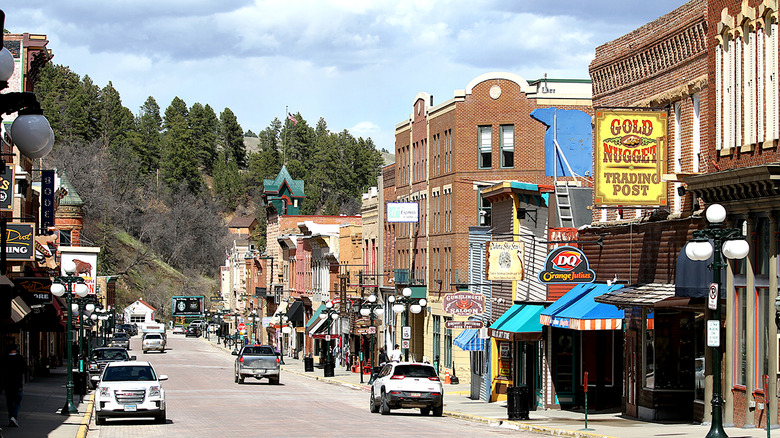 © Thomas Carlson/Dreamstime.com
One of the trendiest travel destinations of the 2010s, Deadwood, South Dakota, was the setting for the HBO series "Deadwood." Though the show is fictional and was filmed elsewhere, this Old West town is very real with brick buildings and train rides that look like they're ripped from another time. Visit here and relive those wild times through any number of tours, like gold mining experiences or patrolling the town like an old marshal and seeing old brothels and bars while learning about the town's history. And when you're done, grab a hearty meal at Legends Steakhouse, one of the oldest restaurants in America.
Salem, Massachusetts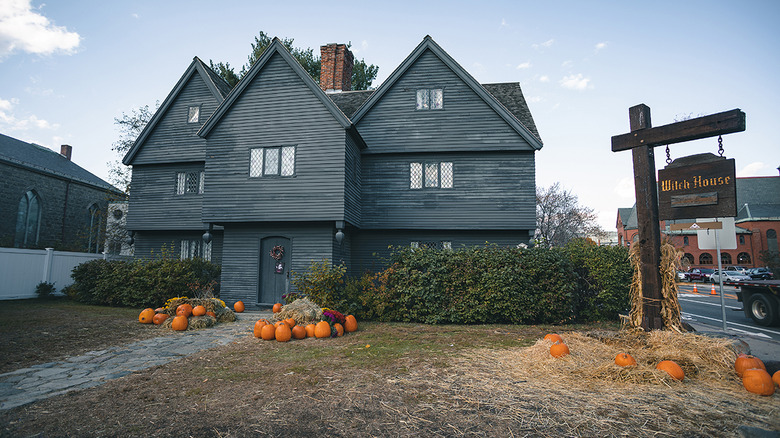 Georgios Antonatos/Shutterstock
Best known for the infamous Salem witch trials of 1692, this New England town embraces its spooky past. Take any number of ghost tours and witch tours of actual trial locations with local historians to learn more about this bizarre episode. The charming downtown area and purposefully witchy buildings help transport you to another era, and the Halloween-friendly vibe of this spot make this one of the best small towns to see in the fall.
New Orleans, Louisiana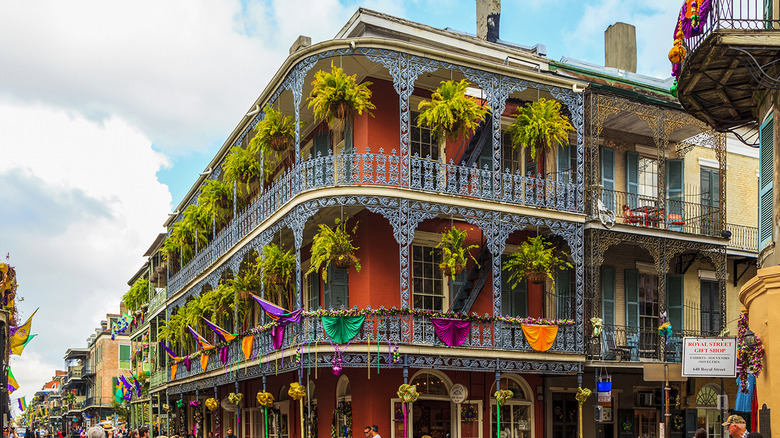 iStock.com/Photoservice
One walk through the French Quarter neighborhood of New Orleans is all it takes to feel like you're in another world. Founded in 1718, the European influence in this neighborhood is apparent in the low-rise buildings with wrought iron balconies, each individually designed and attached to remarkable bars, antique shops, restaurants and boutiques. After taking a stroll, don't miss out on the beignets at Cafe du Monde — they really are one of the most iconic restaurant dishes in America.
Vail, Colorado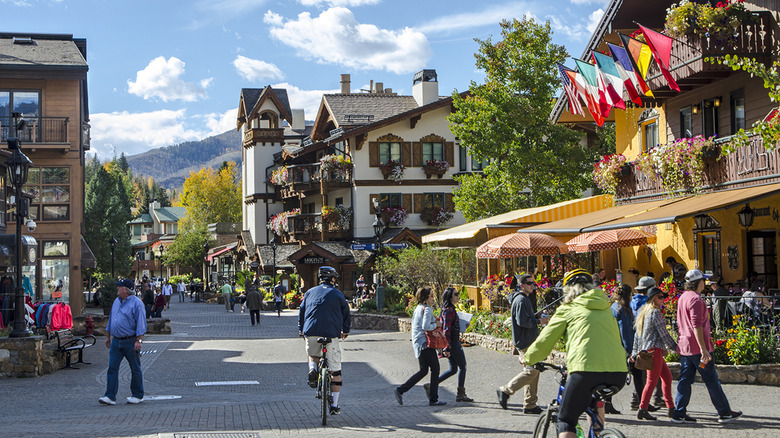 iStock.com/bauhaus1000
Home to one of the most popular ski resorts in America, Vail, Colorado, has beautiful wooden lodges and chalets inspired by 18th-century Swiss and German architecture in addition to a quaint downtown area. These sights make this town look more like something in the middle of the Alps than something in the United States. The stunning mountain backdrop makes the white and brown wooden buildings stand out, creating a jaw-dropping landscape.
Santa Fe, New Mexico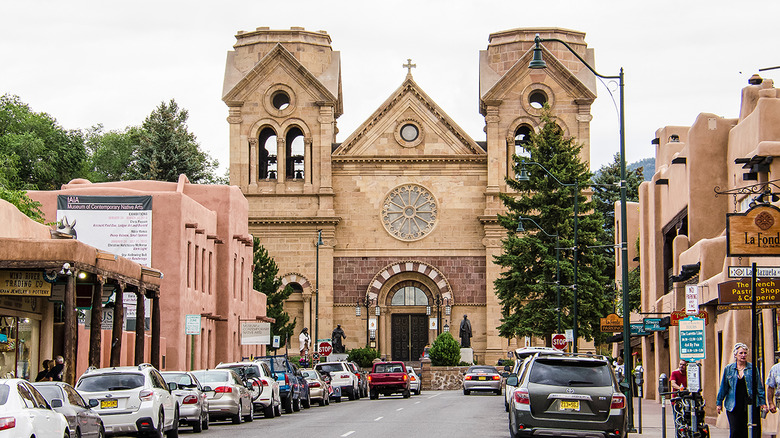 Andriy Blokhin/Shutterstock
Considered America's oldest capital city, Santa Fe, New Mexico, has a rich past. The blend of English, Spanish and Native cultures in this city led to a distinguishable adobe and gothic architectural style that epitomizes the Southwest. Noteworthy historical sites like the Cathedral Basilica of Saint Francis of Assisi, Loretto Chapel and exhibits at the Historic Santa Fe Foundation will further immerse you in this city's 400-year history. The adobe style can be found throughout Santa Fe, making this place the home to some of the prettiest hotels in America. 
Plymouth, Massachusetts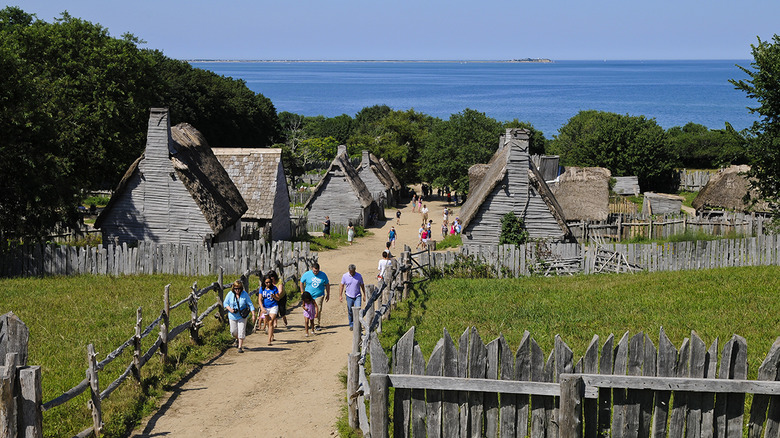 Andreas Juergensmeier/Shutterstock
If you really want to feel like you've gone back in time, hit up the Plimoth Plantation in Massachusetts. This living museum tells the story of America's earliest days from the perspective of both the English settlers and the Native Wampanoag tribe. Homes of the pilgrims and a reconstruction of a 17th-century grist mill also will make you feel like you're in the 1600s. Just avoid Plymouth Rock — it's one of those overrated tourist spots.
Galena, Illinois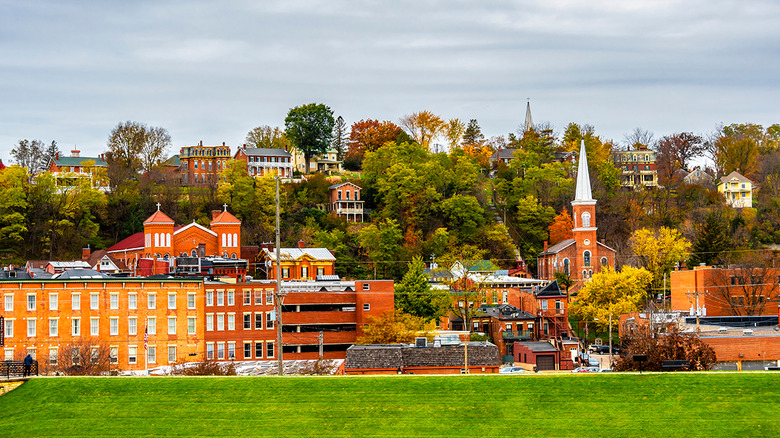 Nejdet Duzen/Shutterstock
Galena, Illinois, has over 1,450 structures within its historic district, and this town really is quite notable for American history nerds. It was the hometown of Ulysses S. Grant and is where he heard he had become the 18th President of the United States. The beautiful architecture of sites like the Italianate Belvedere and the limestone Dowling House makes this one of the prettiest towns in America.
Lindsborg, Kansas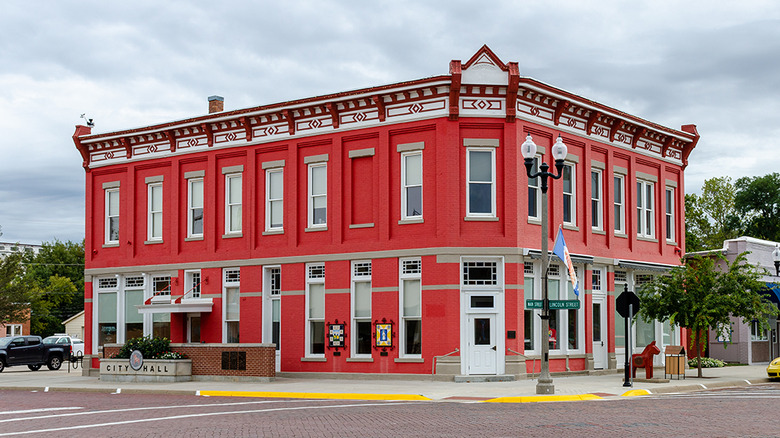 Stephanie L Bishop/Shutterstock
Lindsborg, Kansas, has been nicknamed "Little Sweden USA," and its Swedish culture is preserved by Swedes and non-Swedes alike in the community. For those who love architecture, a highlight of this town is the self-guided walking tour of over 100 homes of early settlers that spans Italianate, Neoclassical, Queen Anne and German medieval influences. Svensk Hyllningsfest, a bi-annual festival held in Lindsborg, further celebrates this town's more than 150-year history with Swedish music, traditional costumes, dances and, of course, a smorgasbord of Swedish food.
Savannah, Georgia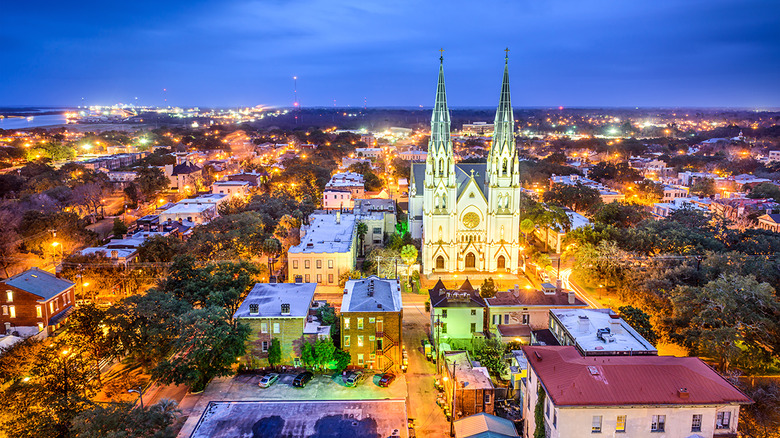 Sean Pavone/Shutterstock
The awe-inspiring antebellum architecture in Savannah, Georgia, surely will transport you to another time and place. For the most picturesque trip, stroll through the city's 22 squares and parks, each with individual personalities, buildings and gardens. Fans of the French Gothic style will also appreciate the so-called "Sistine of the South," Cathedral of St. John the Baptist. Highly walkable, Savannah is one of the most relaxing places to visit after you retire.
Sonora, California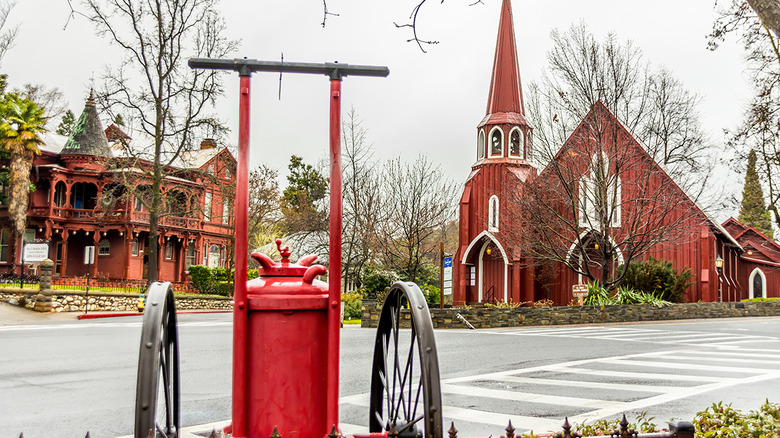 StephanieFarrell/Shutterstock
The historic downtown district of Sonora, California, will give you Old West vibes, though you aren't far from some of the most beautiful sights in America's national parks in Yosemite National Park. The gorgeous Opera Hall is the star of the town. Originally built in 1885, the Opera Hall has a storied history, including a stint as a flour mill and a mysterious fire. Today, it's worth it to take in the charming boutiques, inns and theatres downtown on a historical walking trail.
San Juan, Puerto Rico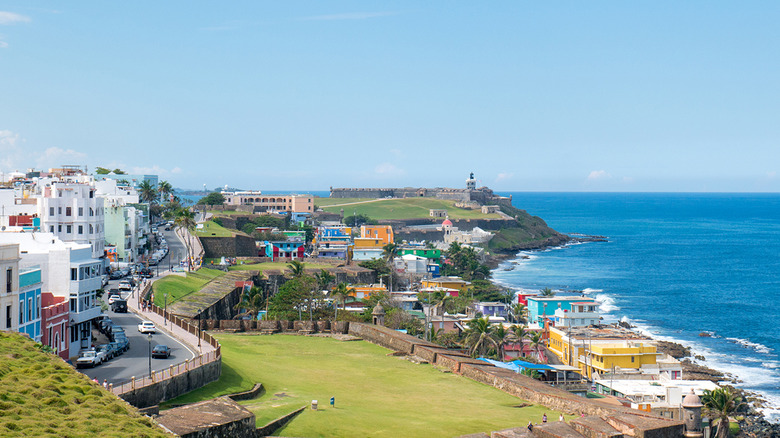 iStock.com/Christian Ouellet
A wonderfully affordable warm weather getaway, San Juan claims the title of the second-oldest city established in the New World. The forts of Old San Juan are from the 16th century and have been designated as United Nations World Heritage Sites. Beyond exploring those, hit the streets of Old San Juan, where you'll see brick streets, historic churches and bright buildings right up there with the most colorful streets in the world, 
Charleston, South Carolina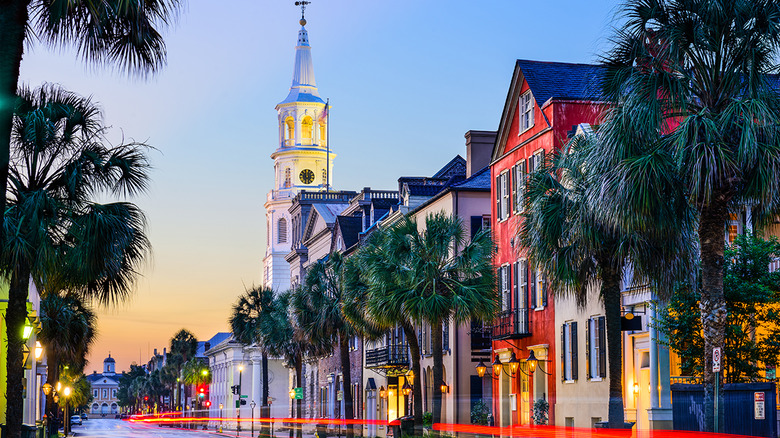 Sean Pavone/Shutterstock
Though it may be one of the most expensive destinations in America, it's worth it to save up and see Charleston. Historic sites have been preserved here from the 1820s-era urban townhouse complex known as the Aiken-Rhett House to the expansive Drayton Hall plantation. The latter was stabilized rather than restored to keep it as authentic as possible and is the earliest example of Palladian architecture in the country.
Sheridan, Wyoming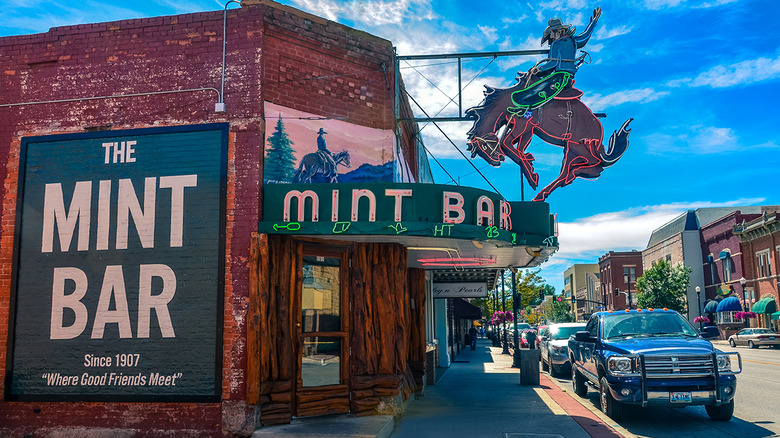 Sandra Foyt/Shutterstock
Get a real feel of the cowboy life in Sheridan, Wyoming. In addition to the wide, open country, numerous ranches, and opportunities to live like you're still in the Wild West, Sheridan's historic downtown district features the Trail End State Historic Site, which was built in the Flemish Revival style and is furnished with authentic pieces. For an outdoorsy adventure, bike, hike or boat through the nearby Bighorn Mountains, which are surrounded by stunning streams and right up there with the majestic mountains you need to see in your lifetime.
Wallace, Idaho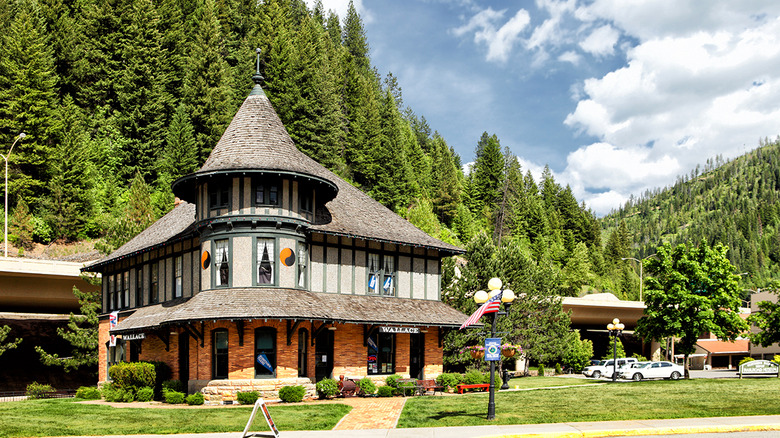 B Brown/Shutterstock
The entire downtown district in Wallace, Idaho, is on the National Register of Historic Places. Some of the buildings in this mining town have gone virtually untouched for over 100 years and span architectural styles that include Victorian, Queen Anne, neo-classical revival and art deco. If you're looking for a different experience, you can also head down to the silver mines, go ziplining or take a load off at the local brewery. Wallace has something for all ages and interests, making this one of the most underrated small towns in America.
Clinton, New Jersey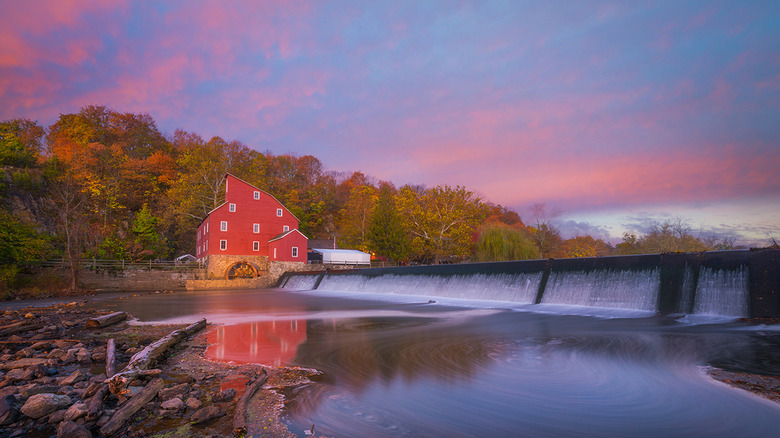 Mike Ver Sprill/Shutterstock
You couldn't imagine a more attractive town if you painted one. Clinton, New Jersey, is the home to a lovely walking path where an 1870 antique iron bridge connects two classic grist mills. One of those mills is home to the Red Mill Museum Village, where you can see more than 40,000 artifacts, many of which showcase this town's history from the colonial times through 1928, when the mill closed.
Jim Thorpe, Pennsylvania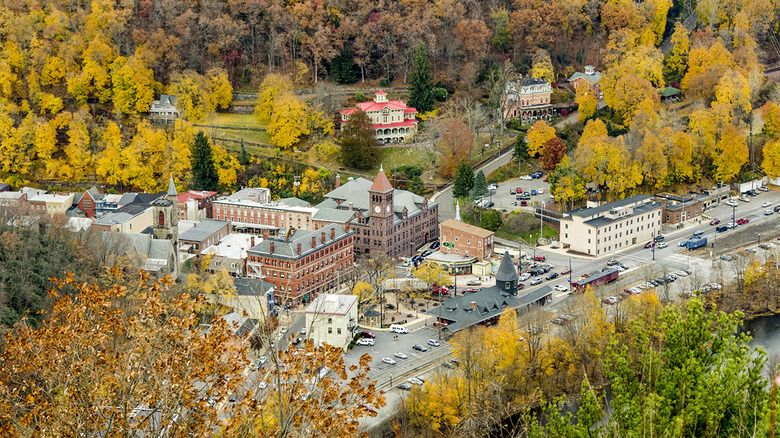 iStock.com/Desha Utsick
Located in the cozy Lehigh Gorge in eastern Pennsylvania, Jim Thorpe looks like an idyllic American small town out of a storybook, but it's very real. The walkable downtown is full of charming brick buildings, which house gift shops, candy stores and bookstores. For different architecture, check out St. Mark's and St. John's Episcopal Church, a 19th century church that epitomizes the gothic revival architecture style. Jim Thorpe is one of those towns you need to visit before word gets out.
New Glarus, Wisconsin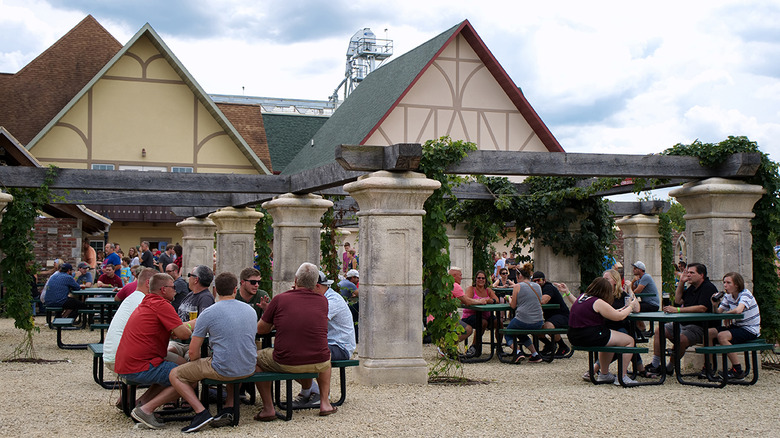 Raymond Deleon/Shutterstock
New Glarus, Wisconsin, embraces Swiss culture — it's known as "America's Little Switzerland" and has a name that comes from the canton of Glarus in Switzerland. The town's Swiss Historical Village & Museum is a highly detailed replica of an 1850s immigrant settlement, complete with a one-room cabin and a print shop. Visitors can also enjoy a number of festivals, including the Heidi Folk Festival and Heidi Play as well as a Swiss Independence Day celebration.
Taos, New Mexico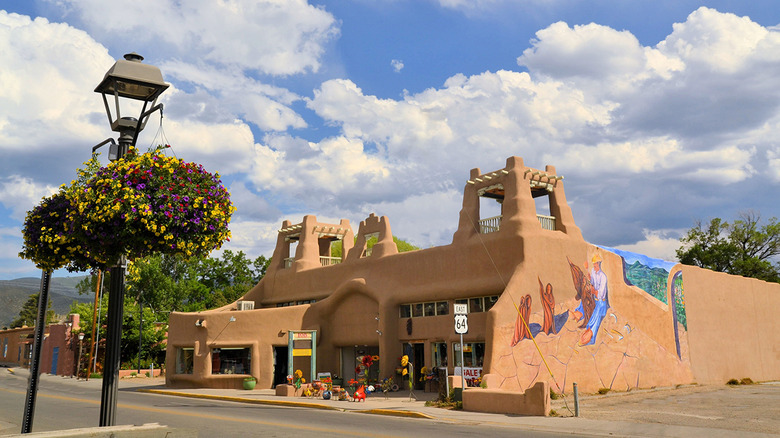 © Florian Blümm/Dreamstime.com
Taos, New Mexico, has a small-town desert feel, but its mountain-adjacent location makes for a truly breathtaking scene and a perfect day trip. If you want to see authentic adobe architecture and experience the culture of the area, be sure to see Taos Pueblo. This 1,000-year-old area is the only living Native American community designated both a World Heritage Site by UNESCO and a National Historic Landmark. 
McCloud, California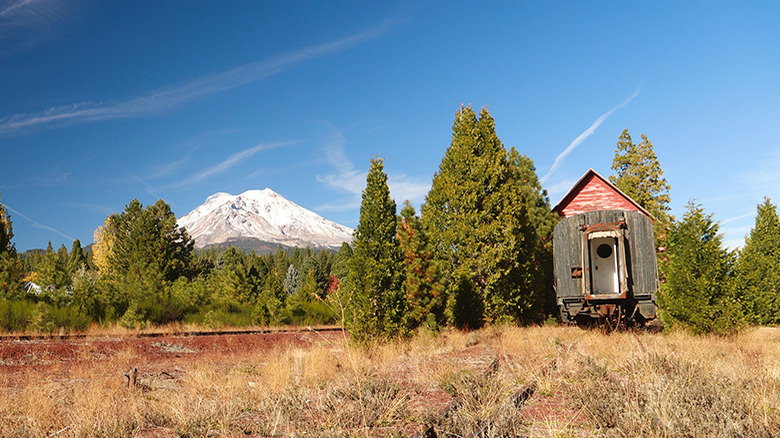 Alex Bylsma/Shutterstock
McCloud, California, is an old company town, owned by the McCloud River Railroad and Lumber Company from 1896 to 1963. The McCloud Historic District is on the National Register of Historic Places and features and old-fashioned mercantile with some of the friendliest shopkeepers you'll ever meet. The hospitality of this town, in addition to it's 19th-century buildings, help to make this truly feel like it's from another era. 
Winslow, Arizona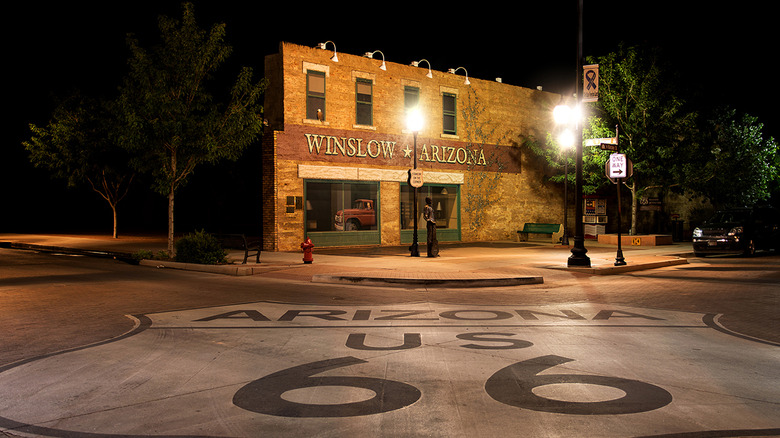 iStock.com/Ingo Dörenberg
One of the quintessential stops to make while cruising down Route 66, Winslow, Arizona, is perhaps best known for being name dropped in a line of the Eagles' 1972 hit "Take it Easy." This is far from the only reason to visit this town, however. Winslow's Chamber of Commerce building is an old Southwestern trading post and looks every part of it. Meanwhile, Winslow's historic district tells the history of the town, its Native Americans and its pioneers.
Helen, Georgia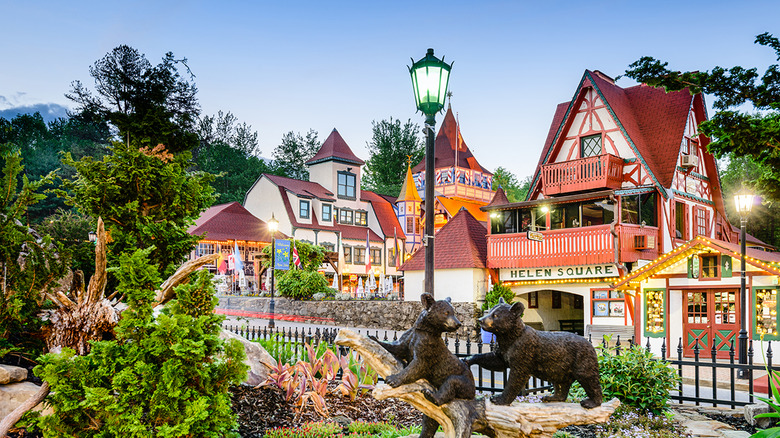 © Sean Pavone/Dreamstime.com
Helen, Georgia, is an Alpine town with heavy historic German influences in its architecture, and that makes it among the most beautiful towns in America. As you stroll through the town and see its wooden carvings, red thatched roofs and waterfalls, you'll forget you're actually in the middle of the Peach State. After seeing all of the Bavarian sights, get your fill of German food at Bodensee Restaurant, which has some seriously great schnitzel.
Woodstock, Vermont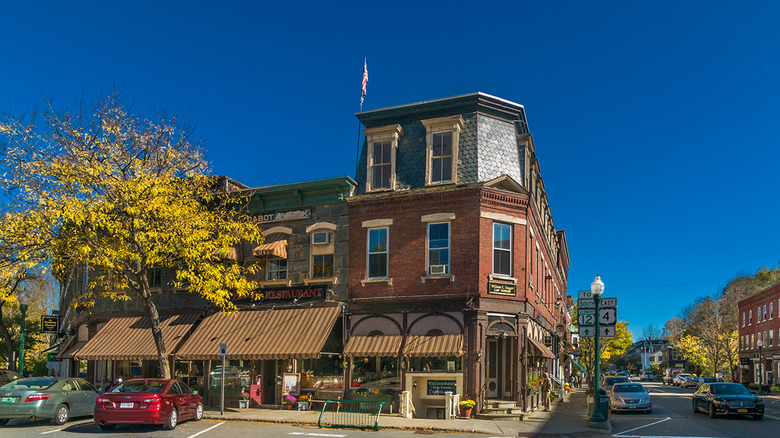 iStock.com/KenWiedemann
If you want a classic New England feeling, look no further than Woodstock, Vermont. One of the most romantic destinations in America any time of the year, this town was the terminus of the Woodstock Railway from 1877 to 1933 and retains that old-fashioned feeling. Take a casual walk through the town's three historic covered bridges or shop at F.H. Gillingham and Sons, which sells regional foods and plenty of Vermont maple syrup in an 1810 building.
Leadville, Colorado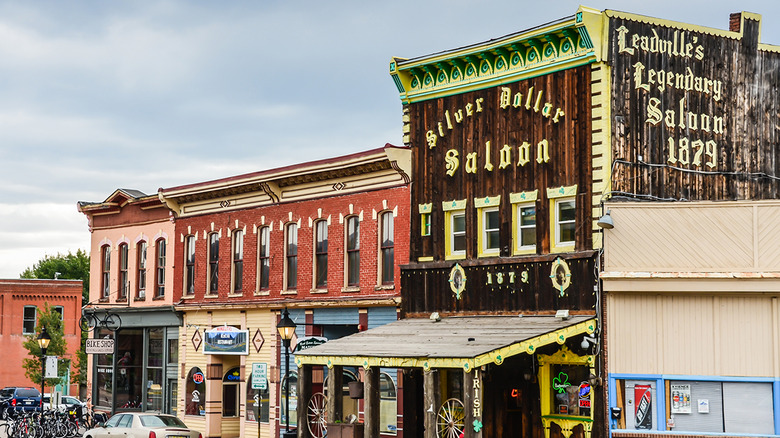 © Sandra Foyt/Dreamstime.com
Founded in 1860 during the gold rush, Leadville, Colorado, actually came into its own during the silver boom 17 years later. The history of this town, complete with saloons, conmen, brothels and all those other Old West mainstays, is still apparent today with a 70-square-block historic district. The mining history is celebrated during the town's annual Boom Days, which is held in August and includes mining competitions, a burro race and classic carnival activities. Whether you make it for that festival or not, Leadville is just 100 miles from Denver and makes for one of the best weekend getaways in America.