25 Enchanting Real Castles Around The World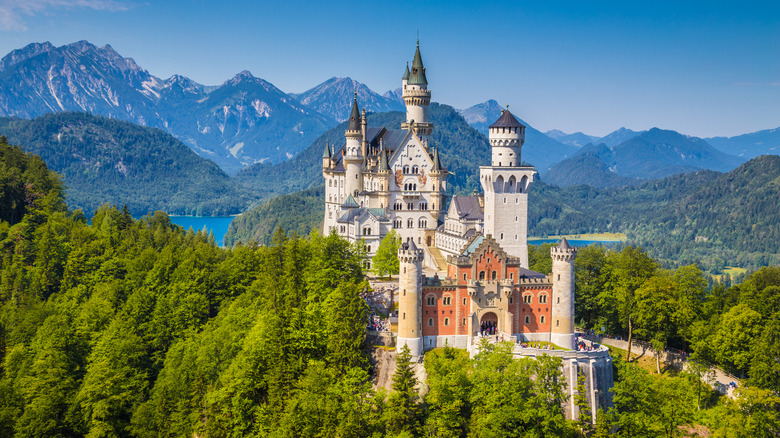 iStock.com/bluejayphoto
Who hasn't dreamt of being king or queen of their own castle? Whether you live in a studio apartment or a penthouse, there's just something about flipping through photos of historic real-life palaces, with their turrets, moats, sweeping ballrooms and romantic balconies, that sparks dreamy fantasies. In fact, many of those fantasies inspired stories that we still love today, like Cinderella's iconic castle at Magic Kingdom.
But outside of theme parks, Americans don't have a lot of castles, and maybe that lends to some extra appreciation for ancient structures around the world. Well, travel, history, and fairy tale lovers rejoice — many castles and keeps are open for public visits, and there are some castles that you can actually stay in. And if you're a movie or television enthusiast, several of these sprawling structures have doubled as film sets. Here's a royal tour of 25 of the very best enchanting castles around the world.
Mont-Saint-Michel in Normandy, France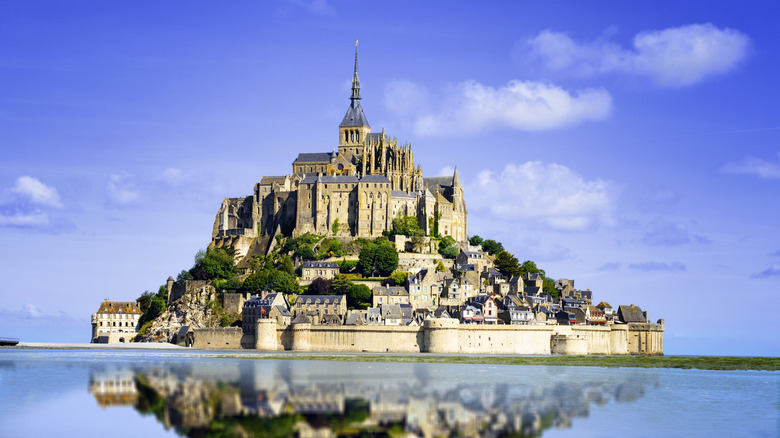 ventdusud/Shutterstock
If you saw Disney's Rapunzel movie, "Tangled," then Mont-Saint-Michel in Normandy will look familiar to you. The castle where the long-haired princess was born looks much like the breathtaking ancient abbey, which becomes surrounded by water during certain high tides. Mont-Saint-Michel is one of France's most visited historical places, with 2.5 million tourists catching an up-close look at the breathtaking medieval architecture every year.
Neuschwanstein Castle in Schwangau, Germany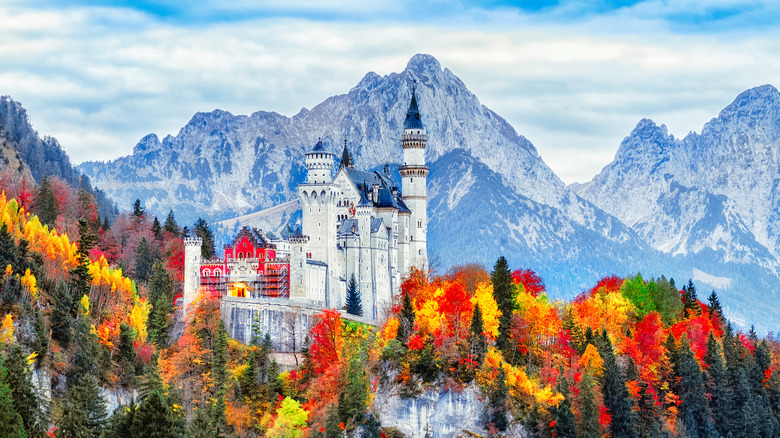 Feel good studio/Shutterstock
The beauty of Neuschwanstein, perched high on a hill in southwest Bavaria, inspired one of America's most famous (and photographed) castles: Disneyland's famed Sleeping Beauty castle. The slender spires and towering roofs are impressive, but nothing compared to the ornately decorated interiors. Neuschwanstein is one of the most visited castles in Europe, seeing 1.4 million people every year.
Windsor Castle in Windsor, England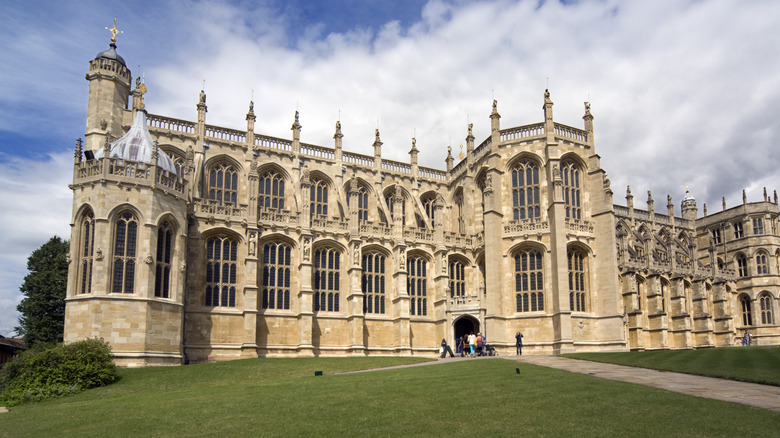 Stockcam/Getty Images
The royal family may be best associated with Buckingham Palace, but it's this castle in the historic market town of Windsor that has been the family home to kings and queens for over 1,000 years. The castle is a whopping 13 acres, making it the largest and oldest occupied castle in the world. Guests are welcome to tour year-round, and the residence is so massive that three hours are recommended to see it all. The Windsor Castle isn't only home to royalty, but also to a magnificent art collection, with artworks by Michelangelo, Rembrandt, Van Dyck, and Rembrandt, all which can be seen on a visitor's tour. When the Royal Standard flag is flying from the castle's Round Tower, the Sovereign is home.
Edinburgh Castle in Edinburgh, Scotland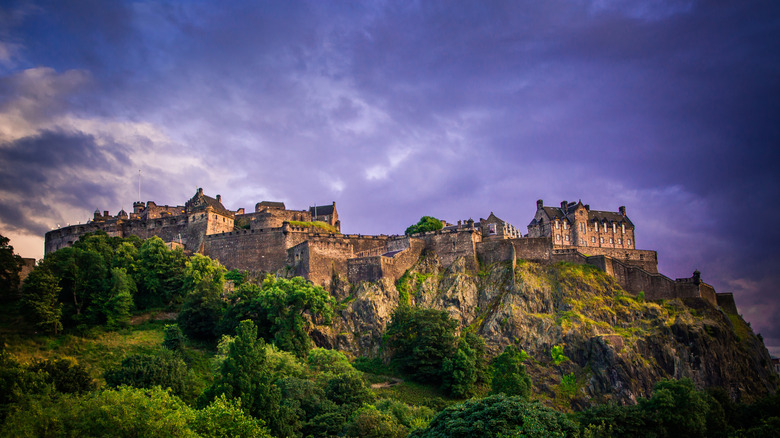 Colin Dewar/Shutterstock
Impressive Edinburgh Castle sits above Scotland's capital city upon the site of a 340-million-year-old extinct volcano and is the country's most-visited paid-for tourist attraction. The castle is open year-round to see Scotland's crown jewels, a howitzer known as the One O'Clock Gun, three military museums and the National War Memorial.
Osaka Castle in Osaka, Japan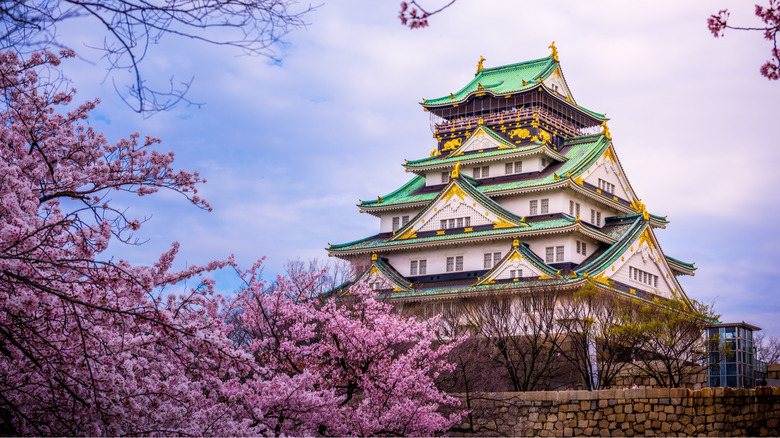 Nonthachai Saksri/Shutterstock
Exquisite Osaka Castle, in Osaka, Japan, was built in 1583 and is especially popular during the spring cherry-blossom season. The now-modernized interior houses a museum about the castle's history and Japanese leader Toyotomi Hideyoshi. The outside hosts, in true castle fashion, turrets, stone walls, a large garden and moats. Movie buffs might recognize this one from the 1955 film, "Godzilla Raids Again," in which the castle was destroyed by the famous monster.
Glamis Castle in Angus, Scotland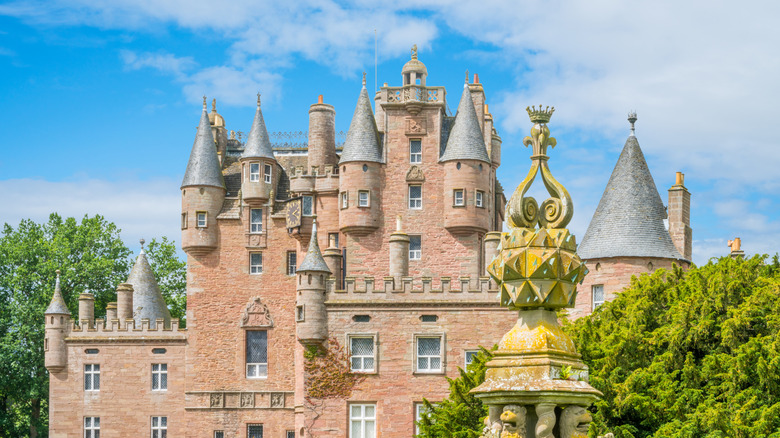 Stefano_Valeri/Shutterstock
Glamis Castle in Angus, Scotland, is a must-visit for history buffs, being a royal home since 1372, the inspiration for "Macbeth" and the childhood home of Queen Elizabeth the Queen Mother. The history of the castle's land dates all the way back to 1034. A visit can include a tour, walking through formal gardens and afternoon tea in Glamis Castle Kitchen, and many events are also held on the grounds.
Leeds Castle in Kent, England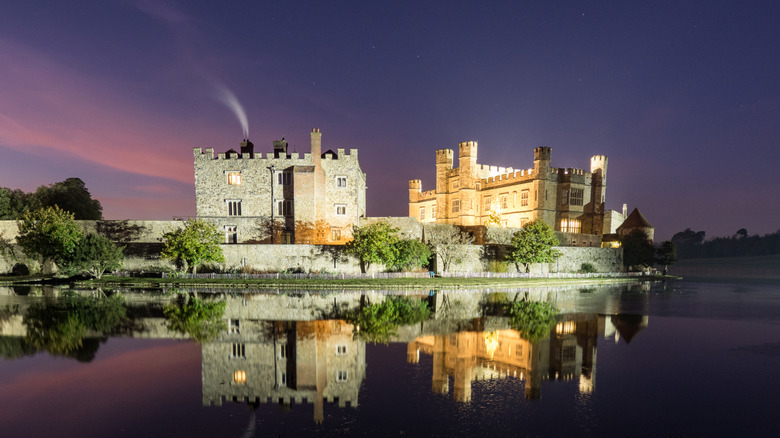 juliewatsonphotography/Shutterstock
Leeds Castle in Kent, England, rises off islands in the center of a lake as if from a childhood fairy tale. And it has the royal pedigree to back it up: Six of England's medieval queens lived here and Henry VIII transformed it into a breathtaking palace so he and his first wife, Catherine of Aragon, could visit in true royal luxury. Castle crusaders who can't catch everything in one trip are in luck: An admission ticket allows as many visits as one would like for 12 months.
Highclere Castle, England in Highclere, England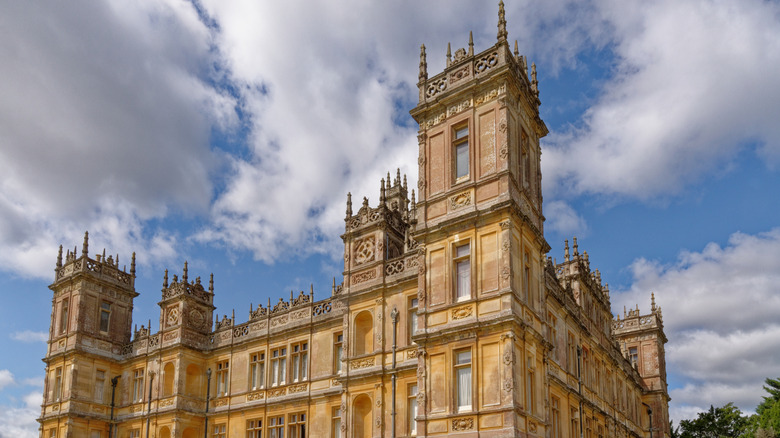 Andreea Dragomir/Shutterstock
"Downton Abbey" fans know Highclere Castle well: The estate played the role of the breathtaking family home of the Earl of Grantham, his American wife, Cora, their three daughters, and the unforgettable sharp-tongued Dowager Countess of Grantham. The first written records of the estate date back all the way to 749, and its current residents, the Earl and Countess of Carnarvon, open it regularly to the public.
Kylemore Abbey in Galway, Ireland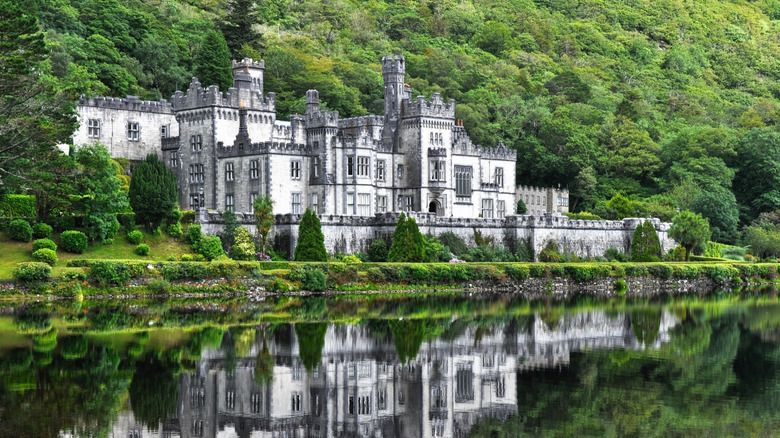 Noradoa/Shutterstock
When visiting Connemara in Ireland's Galway, be sure to snap a photo in front of stunning Kylemore Abbey. Built as a doctor's family home in 1868, the castle and its walled garden are now home to a community of Benedictine nuns who make and sell chocolates and other goods. Families are encouraged to visit for lakeshore walks, stories of local legends and performances in the neo-Gothic church.
Catherine Palace, Russia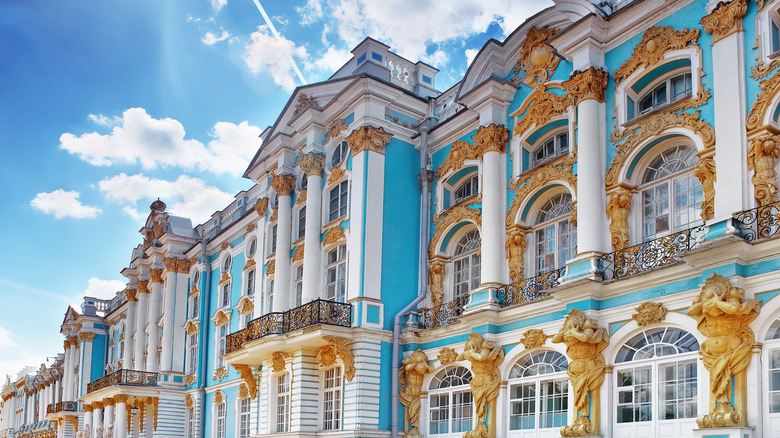 V_E/Shutterstock
Many castles stick to neutral and natural colors — but not the Catherine Palace, located 18 miles south of St. Petersburg, Russia. The vibrant, Rococo-style palace features a sky blue and white façade gilded with gold. Inside the palace sits the extraordinary Amber Room. Completed in 1770, the room was lined with panels of amber mosaic that featured gilded carving and mirrors so delicate the room had its own caretaker. But then German troops took over the town in 1941 and broke the room down in less than 40 hours. Work to restore the room to its former glory began in 1982 and took over 20 years.
Eltz Castle in Wierschem, Germany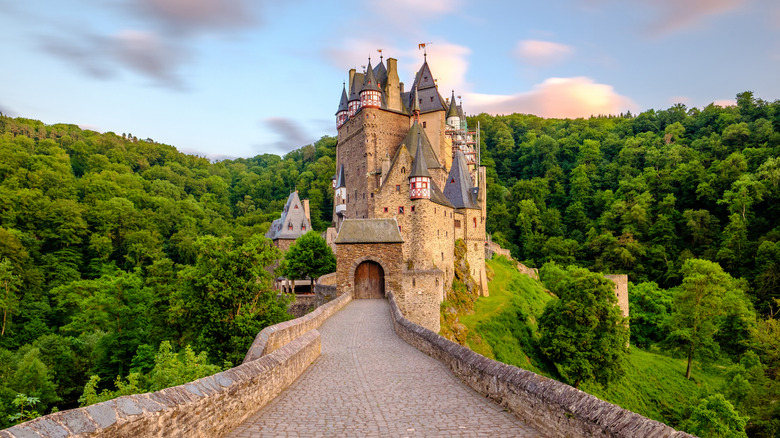 haveseen/Shutterstock
Medieval Eltz Castle, located in Wierschem of western Germany, was built in the 12th century and is named for the family that still owns it today. Surrounded by forest, it was erected on a 230-foot rock and features eight towers that sit 115 feet in the sky. Inside, the castle still includes many of its original furnishings. Other attractions for visitors include a 500-year-old courtyard and a knights' hall.
Bran Castle in Bran, Romania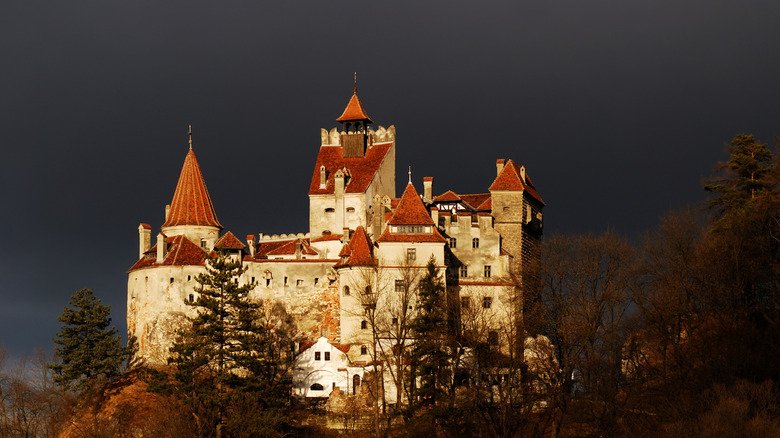 cge2010/Shutterstock
Some people call Bran Castle, located southwest of Brașov, Romania, by another name: Dracula's Castle. It's just one of many castles linked to that vampire legend, but its dramatic architecture built on a steep cliff helps it fill the part, and the castle does not shy away from the legend.
Bunratty Castle in Bunratty, Ireland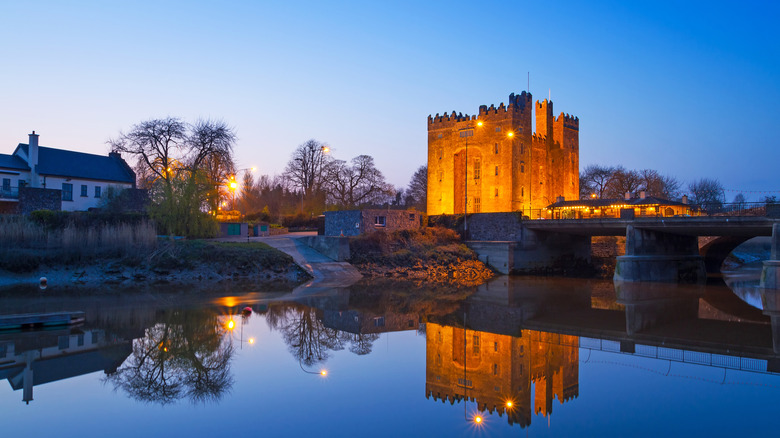 Patryk Kosmider/Shutterstock
Like many other fortresses on this list, the spot of Bunratty Castle has been occupied for over 1,000 years by the likes of Vikings and Irish lords, and is home to some of the country's most beautiful medieval furniture. Unlike many other fortresses on this list, visitors have the option of being transported in time with the Bunratty Banquet, where guests actually dress up to dine on a four-course meal inside the castle while being entertained by period singers.
Alhambra in Granada, Spain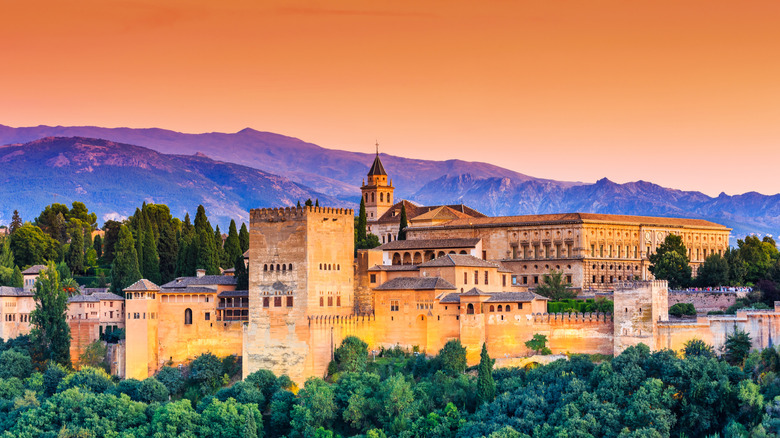 emperorcosar/Shutterstock
The 13th-century Alhambra palace in Granada, Spain, was named for an Arabic root word meaning something like "The Red Castle," because of the red clay used to build it. The palace began as a fortress, but soon became a home for royalty, and is now reportedly Spain's most visited monument. Aside from years of history, the magnificent structure also houses several museums and gardens to visit.
Kanazawa Castle in Kanazawa, Japan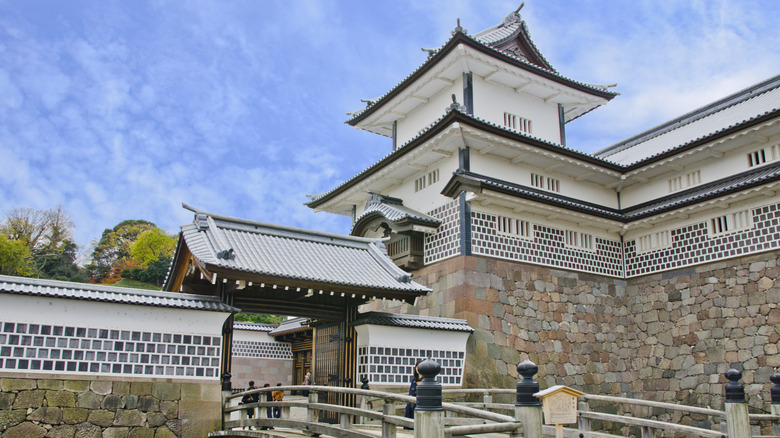 Pond Thananat/ Shutterstock
Beginning in 1583, the elegant Kanazawa Castle in Kanazawa, Japan, was home to powerful lords for many years. The castle has suffered numerous fires since it was built in the 16th century, but still features three traditional gates, a scenic pond and two turrets with impressive views. Though grand in nature, the castle is not set off in a faraway mountain. It is easily accessible to tourists by bus.
Château de Pierrefonds in Pierrefonds, France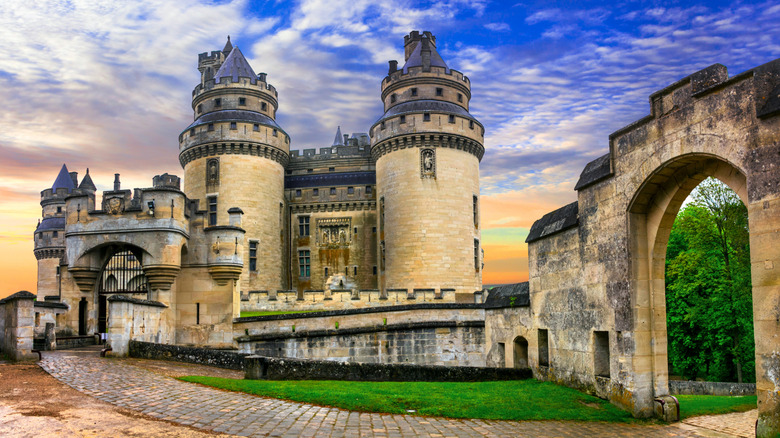 leoks/Shutterstock
History comes to life at the Château de Pierrefonds in Pierrefonds, France. King Charles VI's brother Louis, Duke of Orléans, built the grandiose castle in the 14th century, but it was nearly demolished in war. It laid in ruins for centuries before restoration in the 19th century to resemble an ideal chateau that would have existed in the Middle Ages. The idyllic structure was a filming location for Leonardo DiCaprio's 1998 film, "The Man in the Iron Mask."
Hluboká Castle in Hluboká nad Vltavou, Czech Republic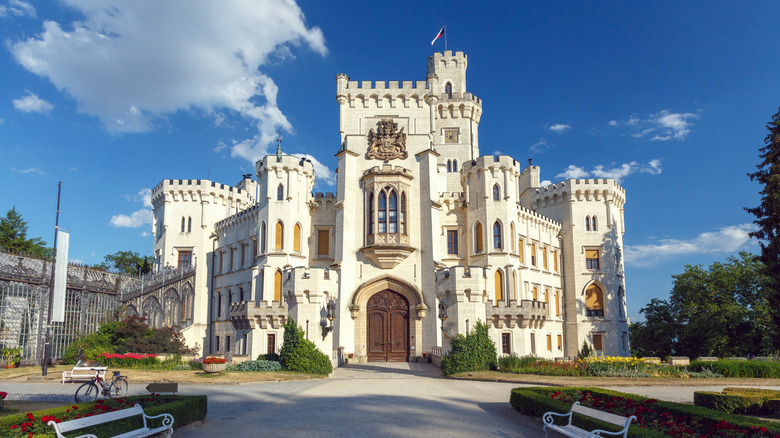 Artush/Shutterstock
The spectacular Hluboká Castle resembles a buttercream-frosted wedding cake, dotted with romantic towers straight out of a storybook. Its mid-19th-century restoration (the castle was originally founded in the 13th century) was reportedly inspired by the look of England's Windsor Castle. The castle features 140 rooms, 11 towers, lavish halls, crystal chandelier and kitchen equipment preserved from the 19th century.
Prince's Palace of Monaco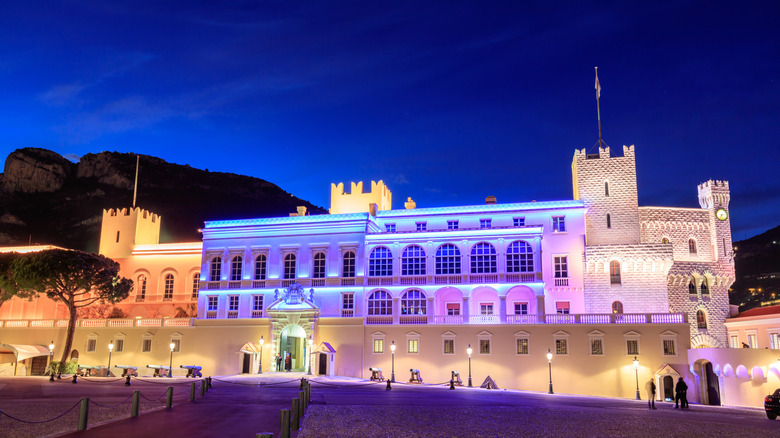 Pigprox/Shutterstock
The Prince's Palace has been the royal residence of the Monaco ruling family for centuries, but one of its most famous residents was an American. Actress-turned-princess Grace Kelly lived here with her husband Prince Rainier from their magnificent 1956 royal wedding until her shocking death in a 1982 car accident. Now it is home to their son, Prince Albert II. It remains a working palace as well as a tourist attraction.
Château de Versailles in Versailles, France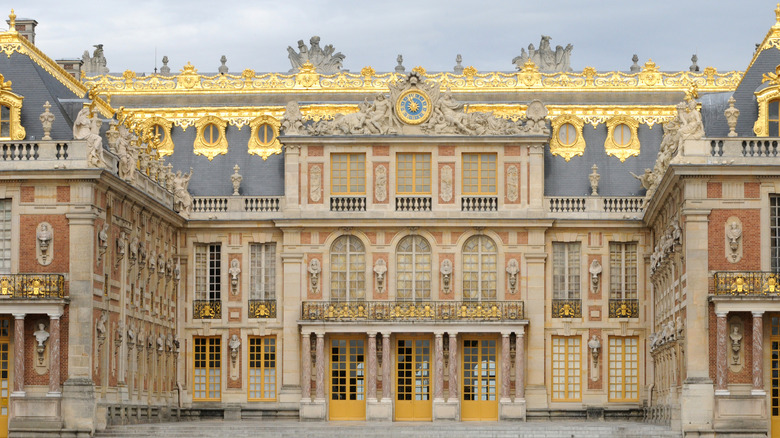 Pack-Shot/Shutterstock
"Versailles" has become a code word for architectural extravagance, and the palace that lent the word that meaning remains a stunning don't-miss French tourist attraction. The palace, a piece of 17th-century artwork that now houses the Museum of the History of France, has been a World Heritage Site for 30 years. Of the 2,300 rooms, visitor favorites include the Hall of Mirrors, which features 17 mirror-covered arches, and the vast, fountain-filled gardens.
Cardiff Castle in Cardiff, Wales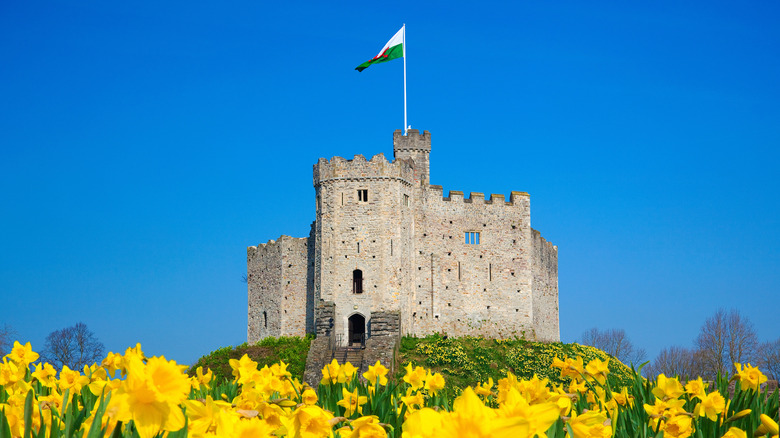 Billy Stock/Shutterstock
No hidden rural palace here — Cardiff Castle and its 2,000 years of history sit smack at the end of a bustling shopping street in the Welsh capital. Notable elements include the opulent room decor, gargoyles perched on the castle walls, a long spiral staircase to the impressive clock tower and a complex network of underground tunnels.
Balmoral Castle in Ballater, Scotland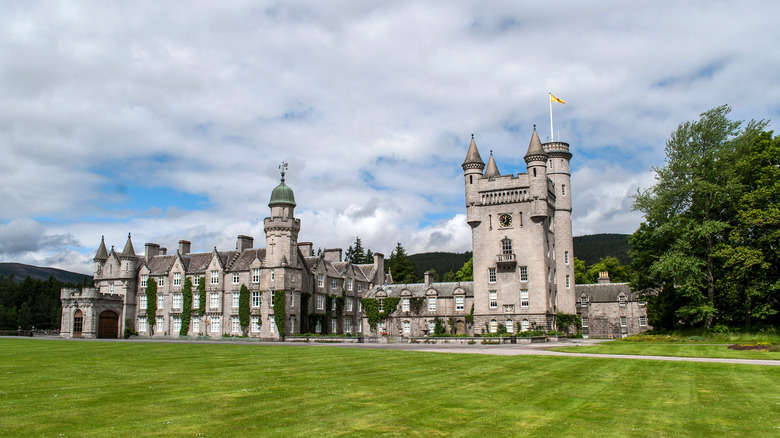 Jan Zabrodsky/Getty Images
Avid followers of the Royal Family might have heard of Balmoral Castle before. The original castle was purchased by Queen Victoria's husband, Prince Albert, and the couple built on to it to accommodate their nine children. Guests are welcome to tour the castle with complimentary access, though only a few areas of the estate are open for viewing, including a ballroom that is filled with objects that belong to the royal family. Most other spaces are outside, including what is called a Safari Tour of the grounds. The castle remains closed to the public in the month of August and in early September, as well as some weekends. For the most accurate up-to-date information on when you can visit the castle, refer to the website's calendar.
Hohenwerfen Castle in Werfen, Austria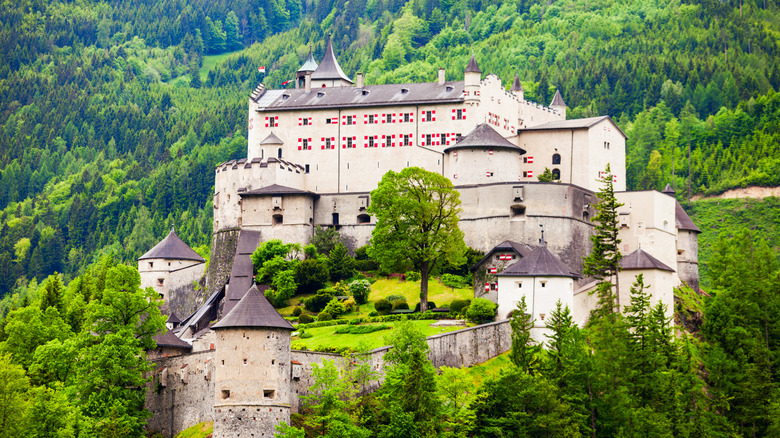 saiko3p/Shutterstock
This majestic Middle Ages castle is surrounded by the picture-perfect Berchtesgaden Alps and Tennen Mountains, and overlooks the market town of Werfen. The castle is also part of film history in the classic 1965 film "The Sound of Music," where it can be seen in the background while Julie Andrews' Maria teaches the Von Trapp children to sing "Do-Re-Mi." The castle is also home to the regional falconry and an impressive birds of prey show.
Pena Palace in Sintra, Portugal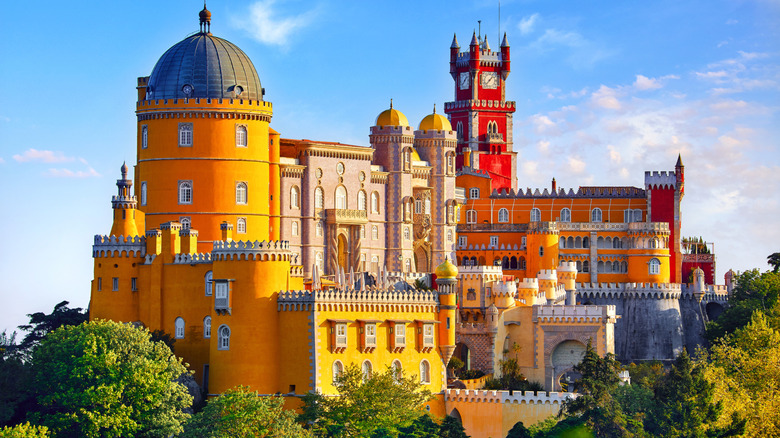 Yasonya/Shutterstock
Not many castles are as bold as the Pena Palace in Sintra, Portugal, located on the Portuguese Riviera. The vivid red and yellow exterior walls, originally painted in the 19th century, were recolored to their original beauty in 1996 and the entrance is guarded by a mythical gargoyle. Situated atop the second-highest point in Serra de Sintra, the palace's terraces offer sweeping views of the town below and the encompassing greenery.
Prague Castle in Prague, Czech Republic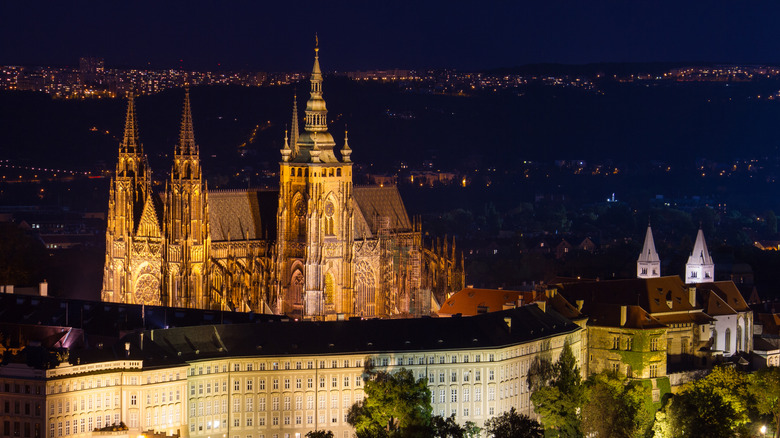 Teerawat Sumrantin/Shutterstock
Kings and emperors once lived in Prague Castle, and today, it is the official office of the president of the Czech Republic. The sprawling coherent castle complex is the largest in the world, according to the Guinness Book of World Records, coming in at about 750,000 square feet. Buildings include a cathedral, a basilica, a gallery and a treasury, and architecture buffs will awe at the mixture of various styles from several centuries including Romanesque and Gothic. 
Alnwick Castle in Alnwick, England
piya Sukchit/Shutterstock
Hold on to your wands, Harry Potter fans, because aspiring wizards can visit the 11th-century Alnwick Castle in Northumberland, England, where several movies have been filmed. It's here where Harry learned to fly on a broom and play Quidditch, and where Harry and best mate Ron Weasley crashed the Weasley's flying car. The castle even leans into its movie fame by offering broomstick training to its visitors. It's one of many famous movie locations you can actually visit.