20 Disney World Hacks Everyone Needs To Know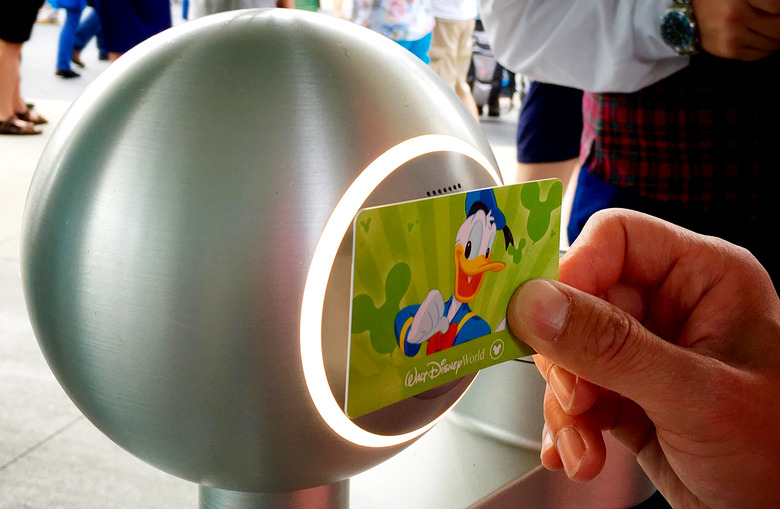 Knowing how to optimize your Fastpasses is the best way to hack your way around Disney World.
There are a lot of ways that Walt Disney World has changed since it opened, but the No. 1 way it's different is that it requires a heck of a lot of know-how. Trying to make the most of your magical vacation isn't easy, but there are certain things you can do in planning and once you're at the parks to make your time in Orlando a lot more enjoyable. The best way to navigate your way across Walt Disney World is to become familiar with the My Disney Experience app. This free app can be downloaded onto your smartphone, and it's a real lifesaver. But beyond knowing how to use My Disney Experience to book Fastpasses, restaurant reservations and even open your hotel room door, there are plenty of other hacks that everyone going to Disney World needs to know.
Buy tickets from reputable discount sellers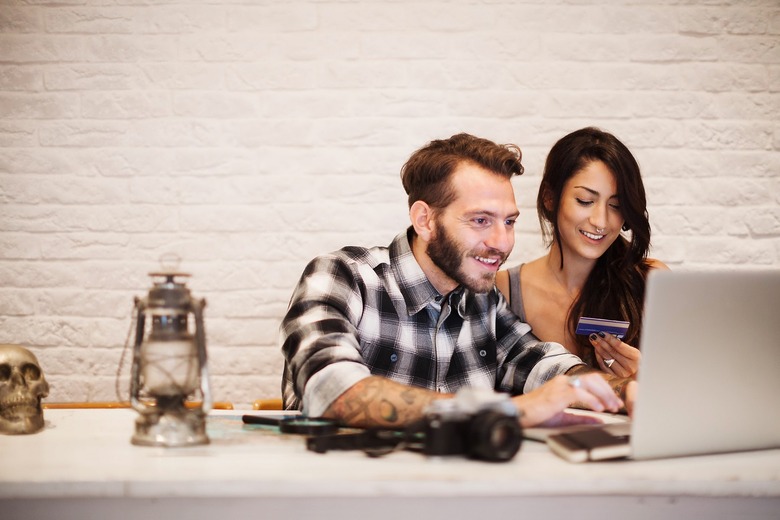 istockphoto.com
The most expensive part of going to Walt Disney World, is, well, going to Walt Disney World. Park tickets can cost a pretty penny, so before you buy them directly from Disney, surf the internet and seek out some deals. Websites like Undercover Tourist and Working Advantage employee discounts offer cheaper tickets because they buy them in bulk, and they are just as valid as any other theme park admission. Using a reputable seller like this can save you massive amounts of money.
Get groceries and packages delivered to your hotel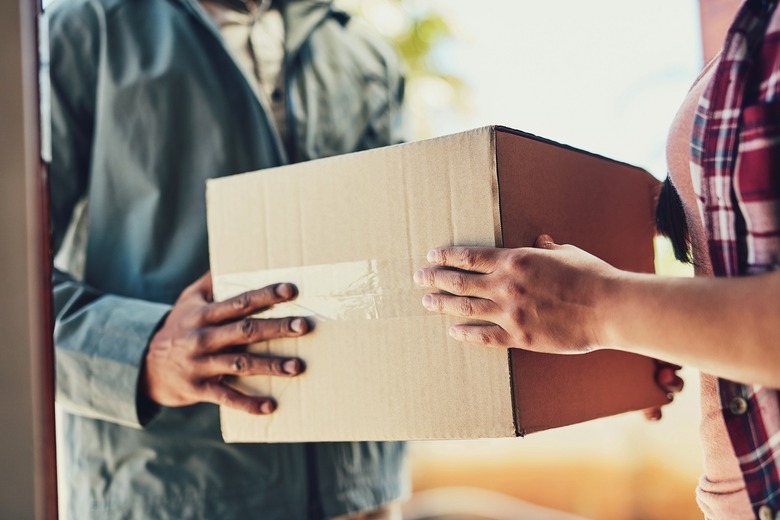 istockphoto.com
It's not always easy to fit everything you want to bring with you on vacation into a suitcase or two, especially if you're doing an extended stay. You can save all that valuable luggage space by shipping packages to your resort before your stay. Just label said package with the word "guest," your name and the date of your stay and it will be handled by your resort's front desk for a small fee. You can also order groceries to your resort this way through Amazon Fresh, Instacart or another similar service.
Check wait times on your phone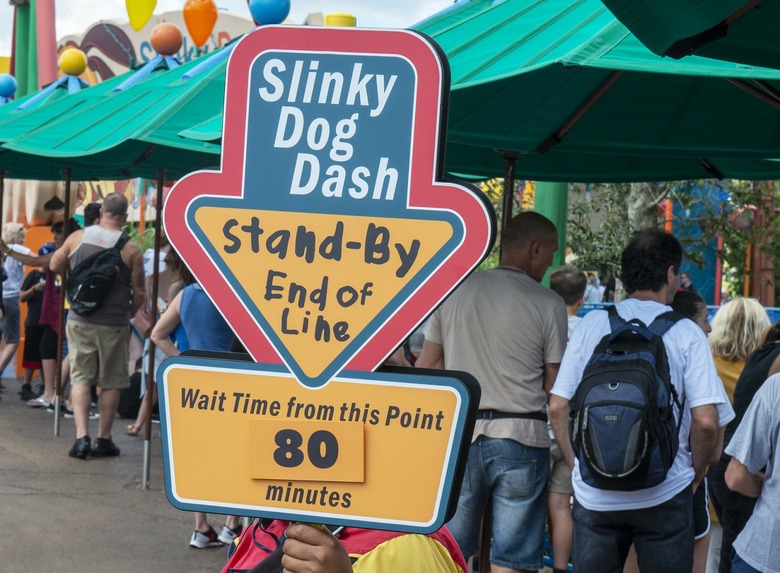 Wisconsinart | Dreamstime.com
Back in the day, you had to walk right up to an attraction or hope for helpful signs posted around the park to see how long a wait was. But now, you can see the wait times right on your cell phone screen thanks to the My Disney Experience app. If you just got off Flight of Passage at Animal Kingdom and are thinking about a ride on Expedition: Everest, you can check to see if the wait time is short enough for you to hop in line before you walk all the way across the park, saving you the stress of a long walk only to see a 90-minute queue.
Use your Fastpass outside the stated window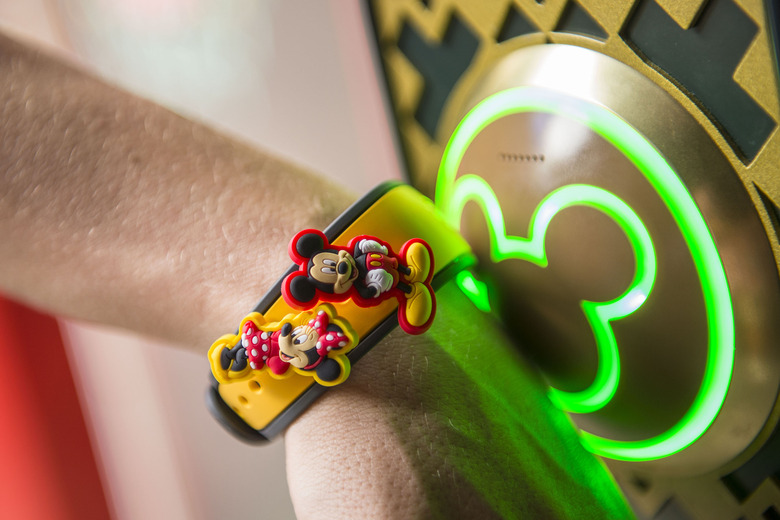 Courtesy of Walt Disney World/Matt Stroshane, photographer
When you book your Fastpasses online or on the app, it claims that you have an exact one-hour window to use it. But the truth is you have 80 minutes. Anecdotally, your Fastpass window actually opens up five minutes before the stated time and continues to be active until 15 minutes after your reservation. This allows you some flexibility in case you get stuck in line for another attraction or want to optimize the number of Fastpasses you use in a day.
Book more than three Fastpasses per day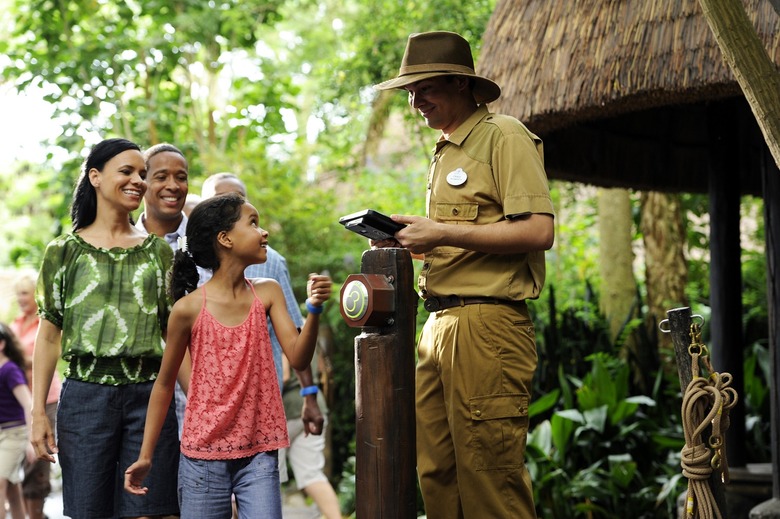 Courtesy of Walt Disney World/Kent Phillips, photographer
Why would you need to scan into a Fastpass line five minutes before your reservation time? So you can book another Fastpass, of course! You can book three Fastpasses per day in advance of your trip, but after you use those first three Fastpasses, you can book more. Just check your My Disney Experience app the moment you use your final pre-booked Fastpass of the day to book a fourth experience. After your third Fastpass of the day, you can only sign up for one Fastpass at a time, but you can do it at any park and for any time window that works for you.
Take advantage of single rider lines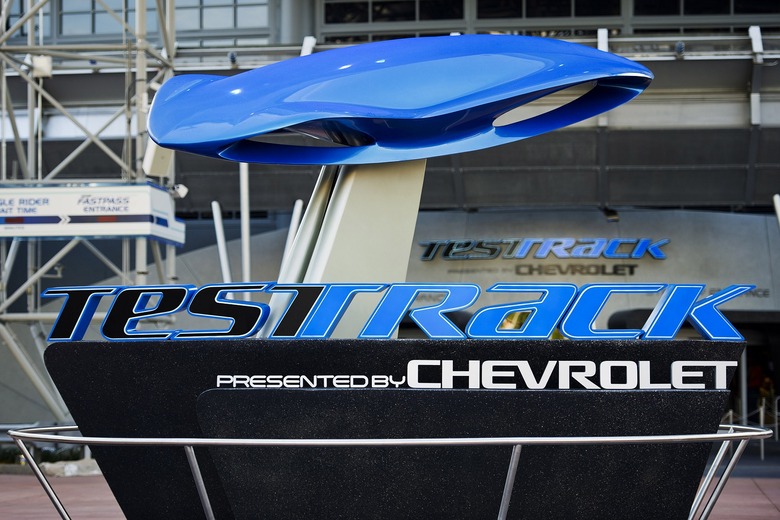 Courtesy of Walt Disney World/Ali Nasser, photographer
Unless you're traveling with small children who need to be supervised, take advantage of single rider lines to get onto some of Disney World's marquee attractions with barely any wait. There aren't a ton of rides with single rider lanes, but you will find them for Millenium Falcon: Smuggler's Run (in Star Wars: Galaxy's Edge), Test Track, Expedition Everest and Rock 'n' Roller Coaster.
Don't wait in lines unless you have to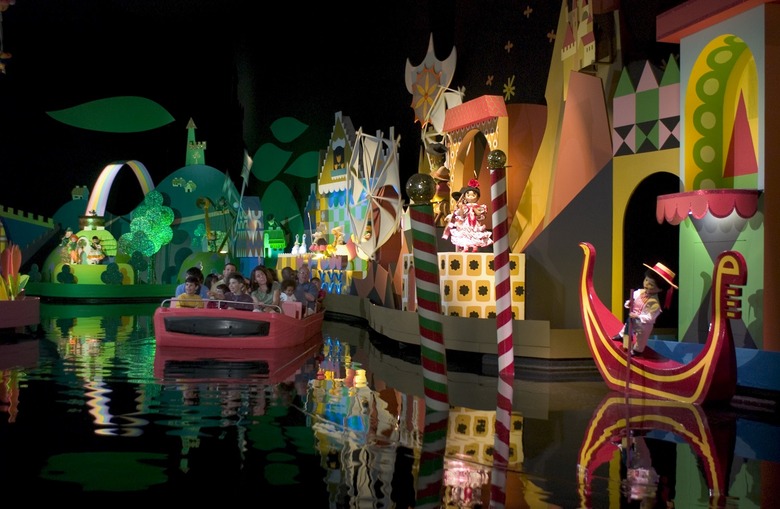 Courtesy of Walt Disney World/Gene Duncan, photographer
While Seven Dwarfs Mine Train, Rock 'n' Roller Coaster, Test Track and Flight of Passage are almost always going to get lengthy lines throughout the day, you almost never have to wait for some attractions across Walt Disney World. Cult favorites such as Gran Fiesta Tour, the Peoplemover and Carousel of Progress are virtually always walk-ons. If you keep an eye on wait times, you can also forego lengthy waits for some of the best rides at Magic Kingdom and beyond, including Pirates of the Caribbean, Spaceship Earth, It's a Small World and Tower of Terror.
Know the best seats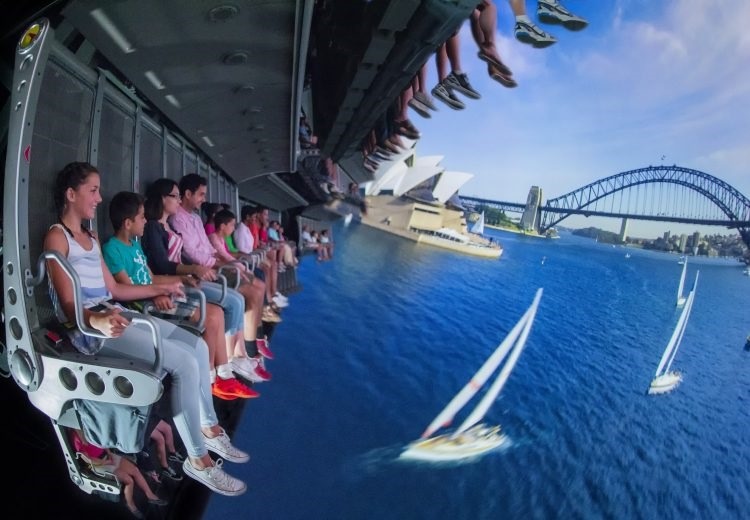 Courtesy of Disney
They say there is no bad seat at Disney World, but the truth is that some spots on certain rides are better than others. Ask any roller coaster enthusiast, and they will tell you the back is the best place to be for the biggest thrills, and that is true on Seven Dwarfs Mine Train and Big Thunder Mountain Railroad. Meanwhile, try for the front on Expedition: Everest for the coolest views at the top of the mountain. And a tip from Disney insiders: Ask for the center seat on the top row of Soarin' (known as B1). It has the best views of the screen and helps you to feel truly immersed in the attraction.
Don't go to parks with Extra Magic Hours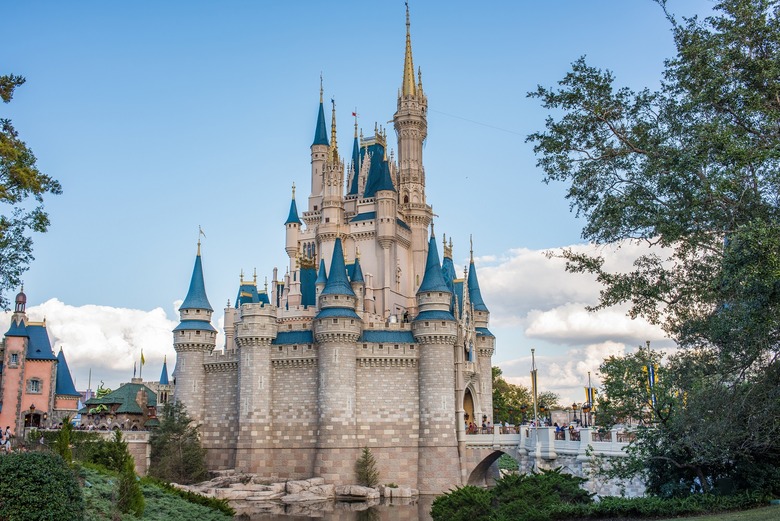 Michael Gordon | Dreamstime.com
Extra Magic Hours is when one of the four Disney World theme parks opens early or stays open late for resort guests staying at a Disney hotel. During this period of one or two hours, you'll basically have the park to yourself, which is great. What is not so great is that as non-hotel guests arrive and Extra Magic Hours guests stick around, the wait times will get longer and longer. So, while you're able to hop right onto Splash Mountain with no line at 8 a.m., you'll end up waiting an hour or so for The Barnstormer later that day. You can see which park is offering the option that day on the app for planning purposes because heading to a park with Extra Magic Hours is one of the things to never do at Disney World.
Cut through gift shops to avoid crowds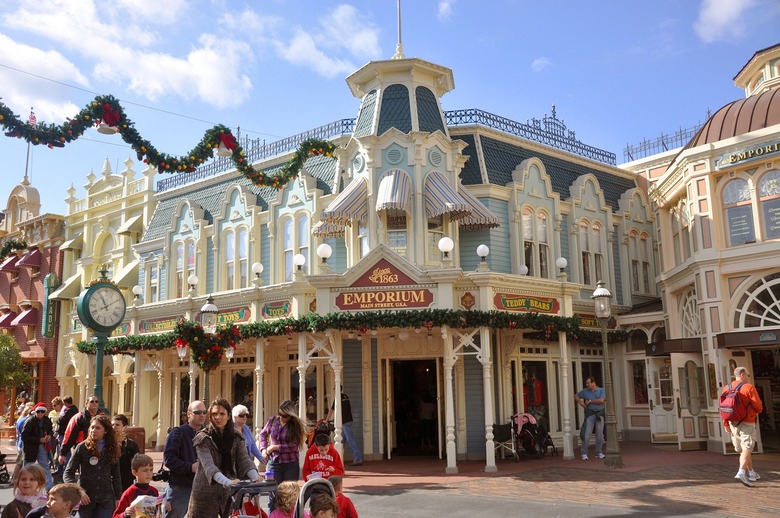 Wangkun Jia | Dreamstime.com
The main stretch of any Disney theme park can get seriously packed, especially if there is a parade happening or you're trying to leave the park right before closing. Instead of weaving through the crowds outside and inevitably running into a dozen people, cut through the gift shops. This hack will especially come in handy at the Magic Kingdom where Main Street is almost always swarming.The Emporium offers plenty of space and the added bonus of air conditioning.
Get free ice water from quick service restaurants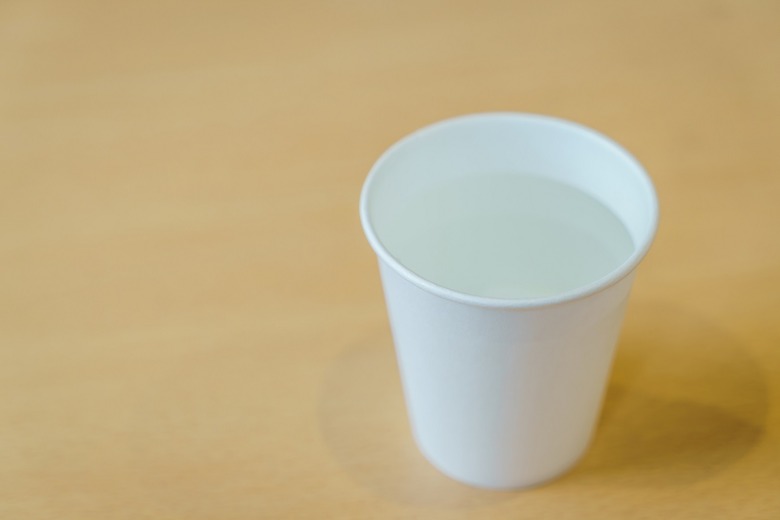 istockphoto.com
It's really important to stay hydrated when you're at any theme park, let alone one smack dab in the middle of Florida. The side effects of dehydration are seriously scary and can ruin your trip quickly. But don't feel like you need to buy that expensive bottle of Dasani water either. Every quick service location at Walt Disney World has cups of ice water available for guests. You don't even need to buy anything to get one, simply walk up to the counter and ask for a cup of water.
Order food on your phone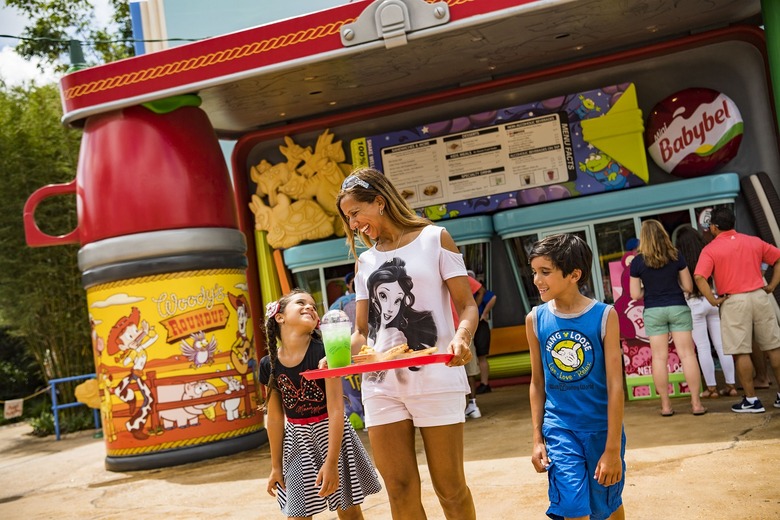 Courtesy of Walt Disney World/Matt Stroshane, photographer
There are a lot of queues at Disney World, so any time you can skip one, you should. Using the My Disney Experience app on your smartphone, you can order food from quick service locations at all four Disney World theme parks. Use the mobile order part of the app, select what you want to eat and, once you're in the area, indicate that you're ready to pick up your food. Your order will then be ready in a matter of moments, and you'll feel like a rockstar strolling right by all the folks who are waiting hungirly for their meals. Forgetting to use mobile ordering is one of the biggest rookie mistakes you can make at Disney.
Split entrees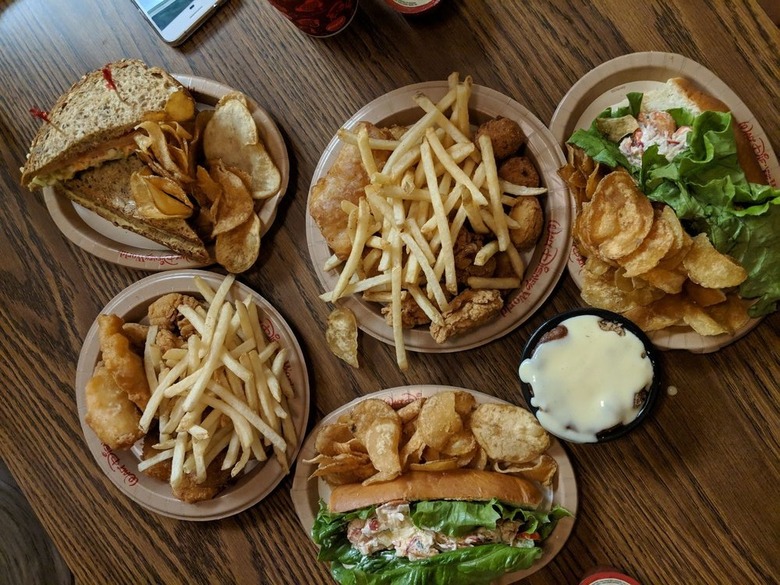 Yelp/Cindy A.
If you're trying to save a little money when you're on vacation, consider splitting entrees when you're dining at quick service restaurants. For instance, the Trio Platter at Columbia Harbour House in the Magic Kingdom comes with fried shrimp, fried fish, chicken nuggets, hush puppies and either fries or green beans for under $15. It's a hefty portion that can easily feed two. You want to save funds (and stomach space) for some of those iconic Disney snacks anyway.
Pay with Disney gift cards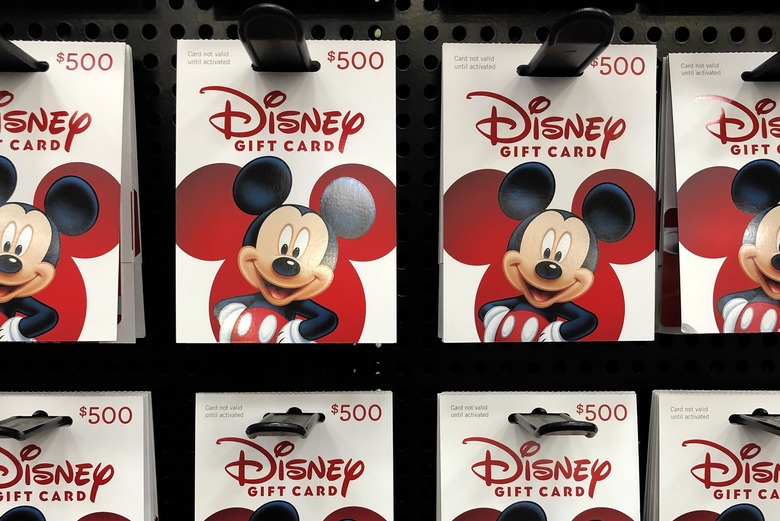 Sports Images | Dreamstime.com
Disney gift cards are as good as cash when you're at Walt Disney World. Buy these gift cards wherever you please before your trip. Not only will doing this in advance allow you to spread out the budget for your trip, you will also earn points for your credit card or at your grocery store as you buy them, which you can redeem for points in other ways. Once you get to Orlando, using gift cards instead of a credit card will help you to keep track of your spending and is one of the best ways to save money at Disney World.
Make restaurant reservations the day-of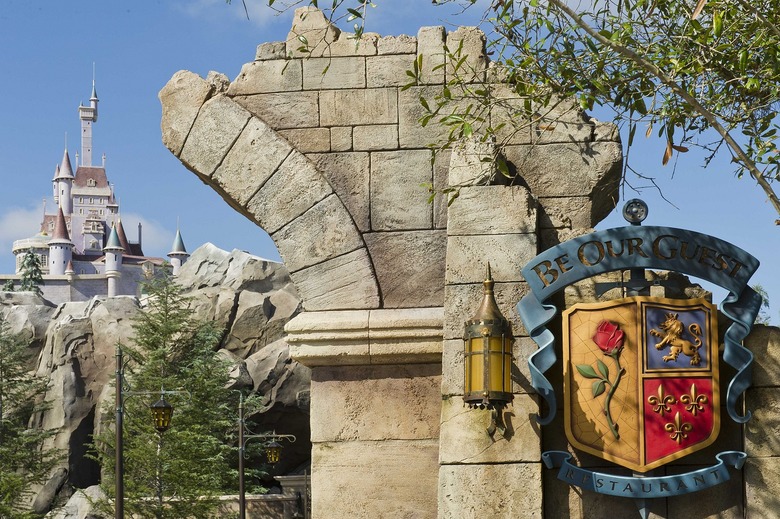 Courtesy of Walt Disney World/Matt Stroshane, photographer
At Disney World, you can book table service restaurant reservations 180 days in advance of the day you intend on actually dining. It sounds sort of crazy, but some of Disney's more popular eateries like Be Our Guest, Cinderella's Royal Table and California Grill will be fully booked at that six month mark. But just because you missed out on your dream dinner, don't fret. Guests can drop dining reservations with no consequences until 24 hours before the meal. That means that day-of dining reservations actually open up with some frequency. Just keep checking the Reserve Dining tab on the My Disney Experience app on your phone, and you can nab that breakfast at Chef Mickey's or a dinner at one of the best Magic Kingdom restaurants just hours ahead of your mealtime.
Go to First Aid for even the smallest need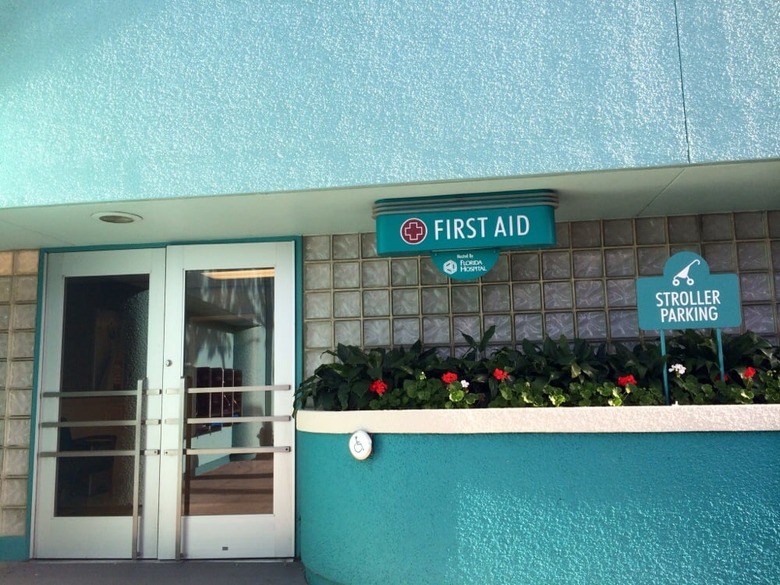 Yelp/Amy S.
While it's smart to pack your park bag well, if you happen to forget a Band-Aid or pain relievers, go to first aid. You probably know every Disney theme park has a first aid center, but you may not know that Disney first aid isn't just reserved for serious injuries. These centers have even the smallest things available for free to guests, including bandages, over-the-counter medicines, ice packs for sprained ankles, treatment for blisters and ointment for bee stings. First aid also has a refrigerator for medications that need to be kept chilled and a much-needed air conditioned space for people who need a break from the heat.
Photopass photographers will use your camera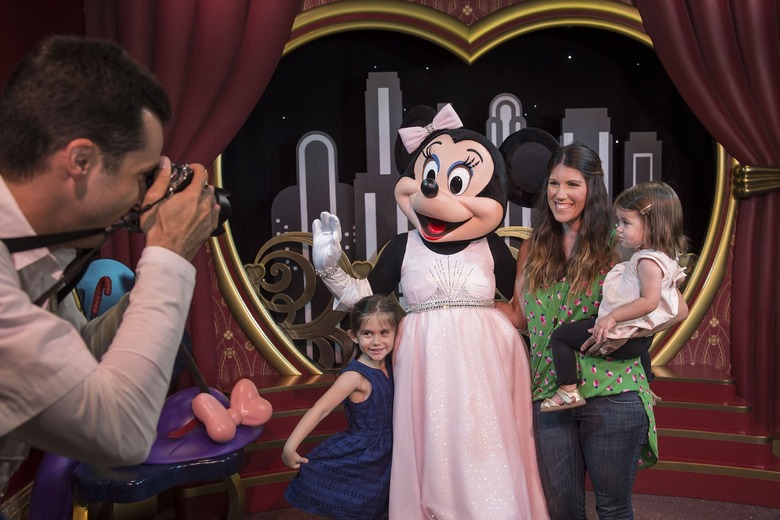 Courtesy of Walt Disney World/David Roark, photographer
There are few better ways to remember any vacation than with photos, and Walt Disney World is one of the most photographable spots in the country. Disney employs photographers in its parks who use professional cameras to take snapshots of you meeting your favorite character or in front of Cinderella Castle. But don't think you have to buy Memory Maker to use these Photopass photographers. They will use your phone or camera to take a snap or three as well for no additional charge.
Use your phone for your hotel room key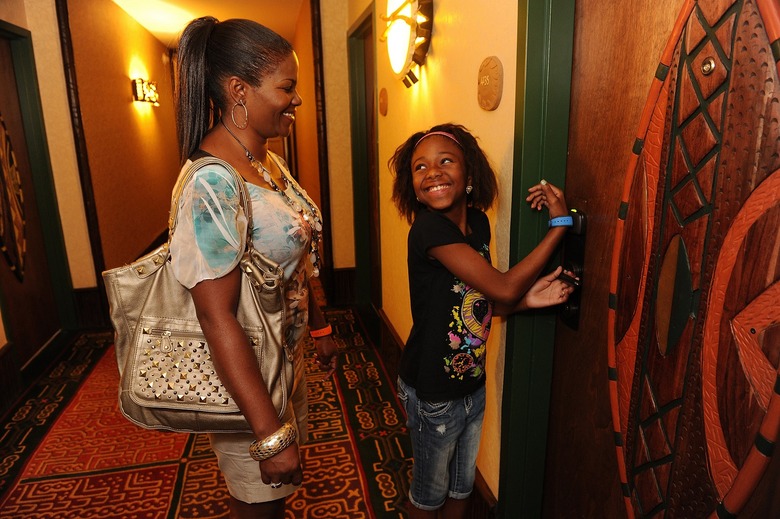 Courtesy of Walt Disney World/Mark Ashman, photographer
One of the biggest struggles of staying at a hotel is remembering your room number and room key. Fortunately, Disney knows this and built a solution into the My Disney Experience app. If you're staying at one of their resort hotels, you can use your app (synced with Bluetooth) to unlock your door. A portion of the app will also show you your hotel reservation, including your room number, in case you've forgotten after a long day running around a theme park.
Buy merch on your phone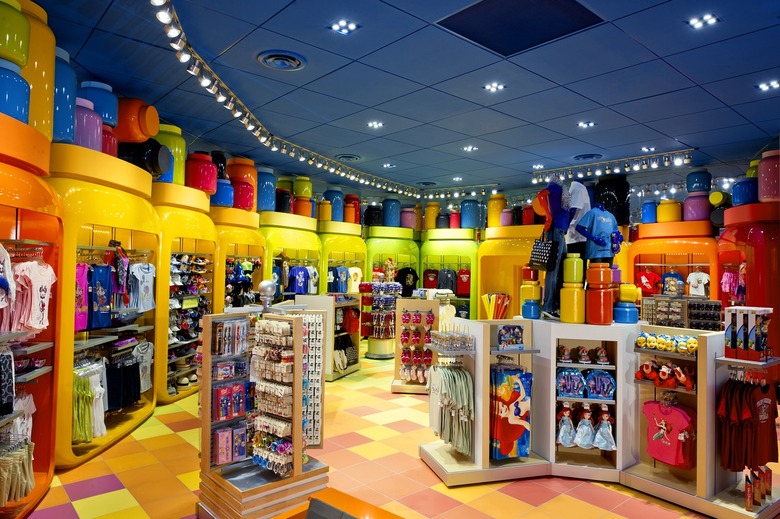 Courtesy of Walt Disney World/Matt Stroshane, photographer
As you walk around the theme parks, chances are you're going to see a super cute pair of hot pink Minnie Mouse ears on someone's head or an adorable Stitch plush in a child's arms that you just need to have. But knowing where to find that item you covet isn't always easy. There are dozens and dozens of gift shops across Walt Disney World. To find just the right pair of ears for you, you can log into the My Disney Experience app and find the Shop Merchandise tab. Here, you can see exactly where to get that Figment tree ornament you've had your eye on. Some items are even available for you to purchase on your phone.
Ship packages home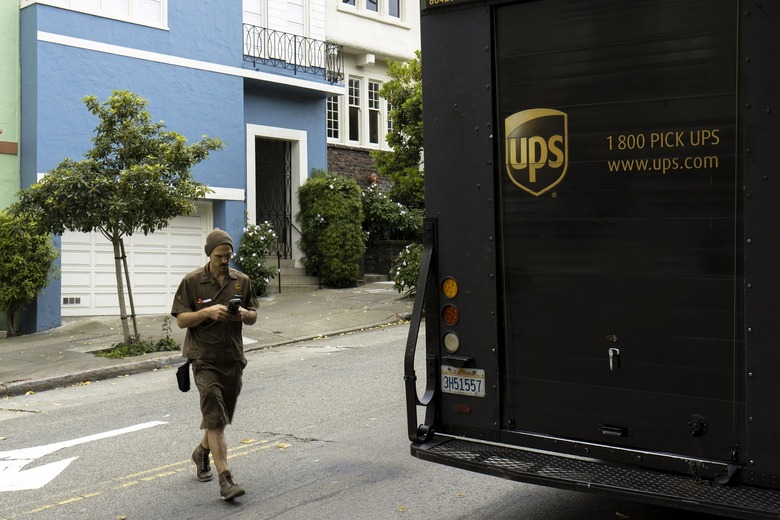 istockphoto.com
If you happen to get carried away buying souvenirs while you're at Disney World, don't worry about buying a second suitcase to schlep them home with you. You can just ship them back. Anything you buy at Disney World can also be shipped to your home via UPS or FedEx for an additional fee. Doing this to avoid stuffing your suitcase or carrying a big bag full of plushes around the park is just one of the ways to have a stress-free Disney vacation.