Unique Attractions At Disney Theme Parks Around The World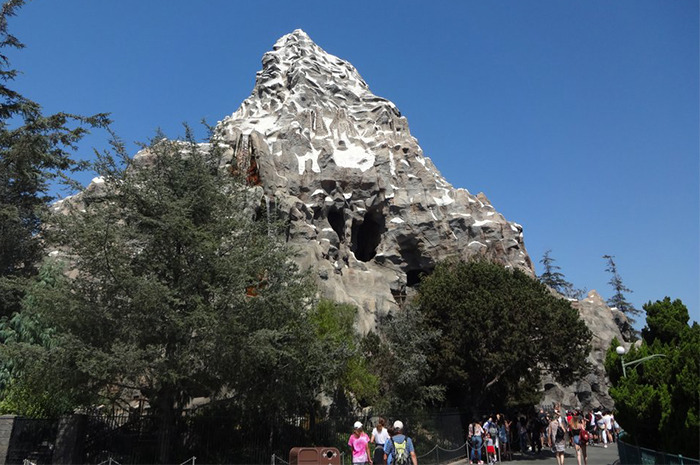 Matt F./Yelp
When most people think of a Disney theme park attraction, their minds immediately go to some of the classics, like It's a Small World, Pirates of the Caribbean and the Haunted Mansion. And there's good reason for that! There's some version of these iconic attractions at most of the Disney parks around the world. But at each of Disney's 12 theme parks around the world, there are wholly unique attractions that are worth traveling to and seeking out.
Aquatopia — Tokyo Disneysea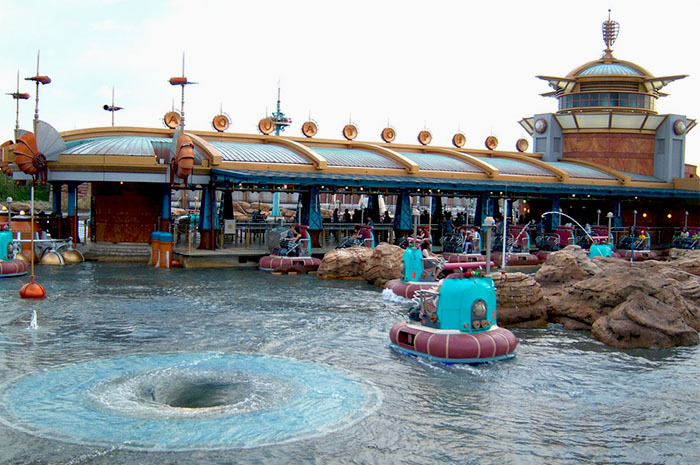 MG82/Wikimedia Commons
Forget Autopia (that's one of the worst Disney attractions of all time anyway). At Tokyo Disneysea, it's all about Aquatopia. These independently moving boats are on a trackless ride system and glide across the water while just barely missing one another. While this attraction isn't mind-blowing, it is a one-of-a-kind twist on an attraction that Disney has done time and time again.
Camp Discovery – Challenge Trails — Shanghai Disneyland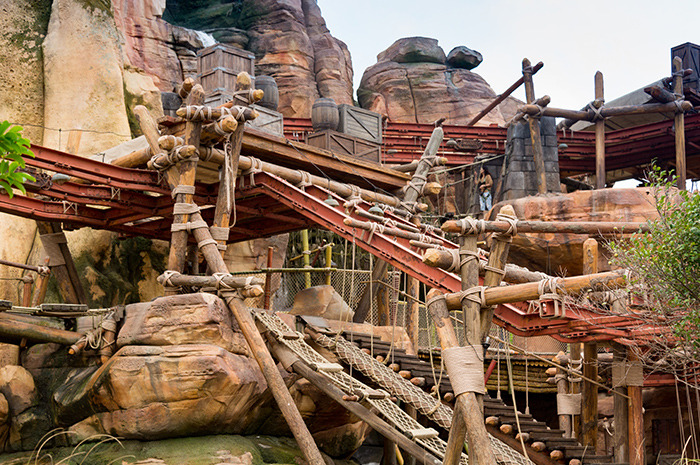 Flickr/xiquinhosilva/CC BY 4.0
Shanghai Disneyland has some of the flashiest attractions in Disney history and some seriously cool updates of Disneyland classics like Pirates of the Caribbean, but it also has some great truly different and back-to-basics experiences. Camp Discovery is an obstacle course consisting of various rope challenges and topsy-turvy trails. As guests explore Roaring Mountain, they'll encounter various challenges, such as bridges, waterfalls and caverns. Each obstacle has an easy, medium and difficult level, so it's fun for all ages and abilities.
Crush's Coaster — Disneyland Paris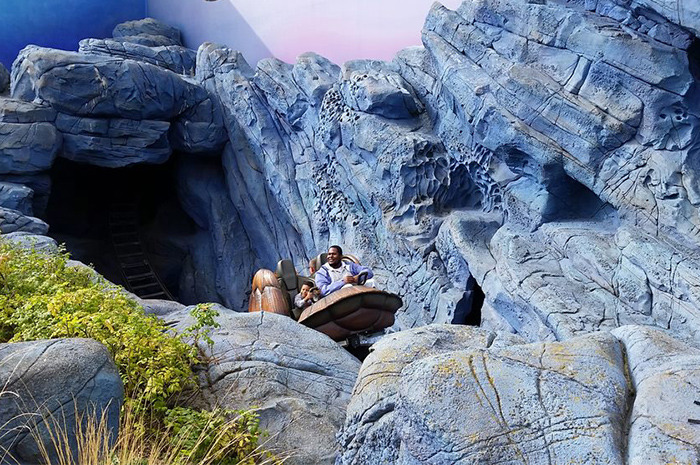 Emil C./Yelp
If there was ever a scene from a Disney animated film that lent itself to a theme park attraction, it's when the turtles ride the East Australian Current in "Finding Nemo." That's what you get on Crush's Coaster at Disneyland Paris. You board a turtle shell and dive, speed and spin your way through the ocean on a true adventure. While there are plenty of attractions themed to "Finding Nemo" at Disney parks around the world, none are as thrilling as this one.
Flight of Passage — Animal Kingdom
Disney has done screen-based simulation rides before, but none are as as Flight of Passage in Disney's Animal Kingdom. Before you take a gorgeous 3-D ride on the back of your very own banshee, you're assigned your own Avatar body, told the story of the Na'vi, and trained on how you connect with these flying beasts. It's an all-encompassing experience that actually justifies its regular three-hour waits. It's expertly executed and one of the best Disney attractions of all time.
The Hall of Presidents — Magic Kingdom
The Hall of Presidents is a dream of Walt Disney's come to life. The original presidential audio animatronic, Abraham Lincoln (from Disneyland's Great Moments With Mr. Lincoln show), was originally supposed to be a part of a larger stage show highlighting all of the American presidents. While that technology was not available in 1964, it was by the time Walt Disney World's Magic Kingdom opened its gates in 1971. The result is the Hall of Presidents, a stage show featuring all 45 presidents with speeches from George Washington, Lincoln and the current sitting Commander in Chief.
Iron Man Experience — Hong Kong Disneyland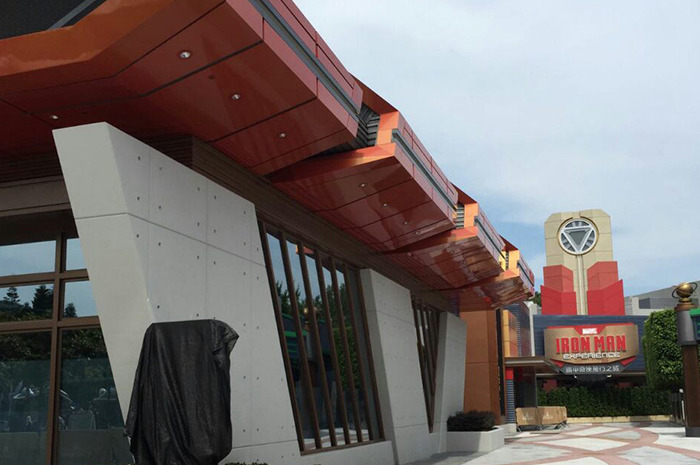 Ngchikit/Wikimedia Commons
Hong Kong Disneyland's Iron Man Experience brings the Avengers favorite Iron Man to life as guests help Tony Stark fight off an attack from Hydra. It's a quick, simple, and fun adventure that will satisfy even the most casual Avengers fan. And with the impending arrival of Marvel characters at Disney California Adventure, we imagine this is one international attraction that will make its way stateside.
Journey to the Center of the Earth — Tokyo DisneySea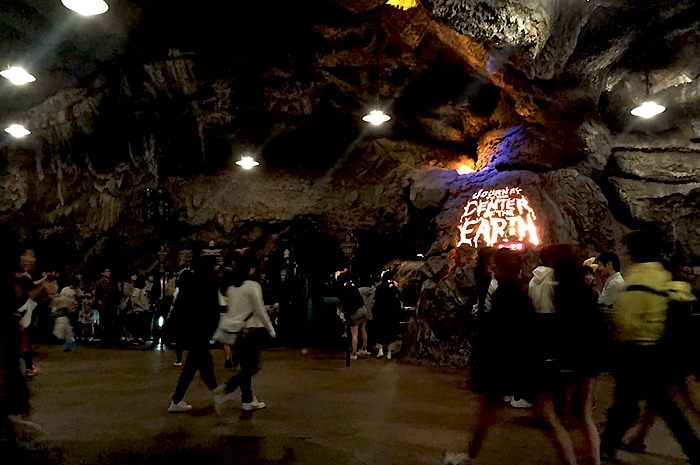 Jasmine M./Yelp
Journey to the Center of the Earth at Tokyo DisneySea is totally and completely awe-inspiring. This flagship attraction is worth the trip to Asia alone. On this thrill ride, you travel beneath the Earth's surface and under the sea in caverns and crevasses filled with cute creatures — and some truly freaky monsters. The final race out of the Earth is the definition of a blast and needs to be experienced to be believed.
Matterhorn Bobsleds — Disneyland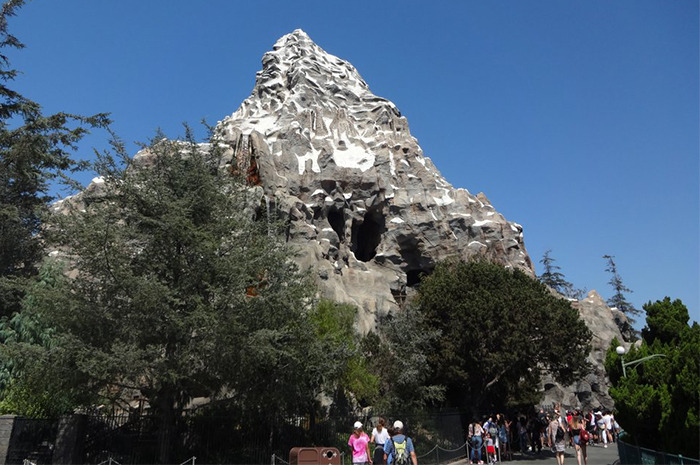 Matt F./Yelp
The Matterhorn Bobsleds may seem fairly similar to Expedition Everest to a novice Disney traveler. Both attractions are snowy mountain-themed rollercoasters with a mythical creature, after all. But the Matterhorn is its own beast. This ride features bobsled-themed vehicles you hop into before traveling through the Swiss Alps to evade the Abominable Snowman. With dual tracks and a splash-down pool landing, this ride is a true Disney icon.
Mystic Manor — Hong Kong Disneyland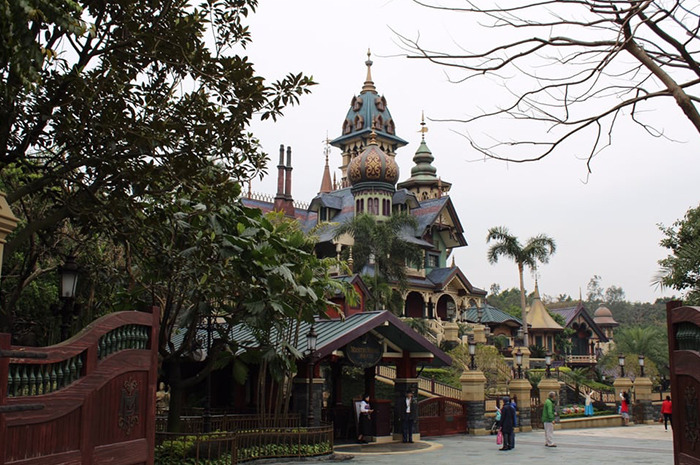 Michael K./Yelp
If you think that Hong Kong Disneyland's Mystic Manor is just a redressed Haunted Mansion, think again. This entire experience is unique. Instead of an omnimover system, Mystic Manor is a trackless dark ride that takes you on a literally enchanted tour of Henry Mystic's house, which has been disturbed by a troublesome, enchanted music box. The visual effects, animatronics and set pieces in this ride are so detailed and so colorful that you'll be totally and completely mesmerized.
Radiator Springs Racers — Disney California Adventure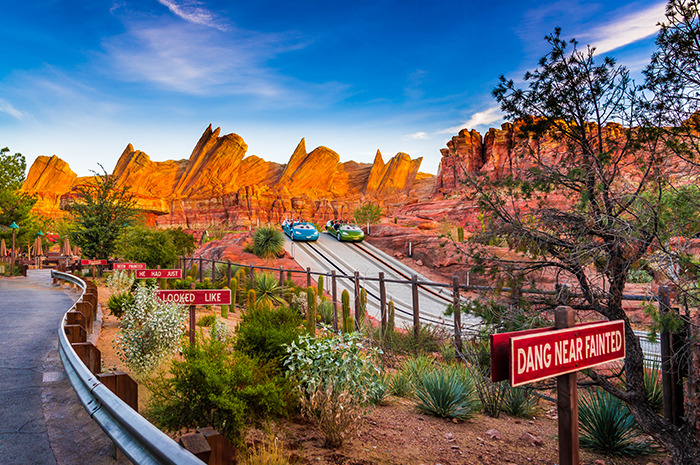 RyanJWilmot/Wikimedia Commons
Disney really hit the nail on the head when they opened Cars Land in Disney California Adventure in 2012. The entire land is an immersive to-scale replica of Radiator Springs, and at the very back of Route 66 is Radiator Springs Racers. This ride is a stunning car ride through the mountains, anchored by a thrilling race against another vehicle. The outcome of the race (and the speed of your car) is different every time, but it's always a blast.
Sinbad's Storybook Village — Tokyo DisneySea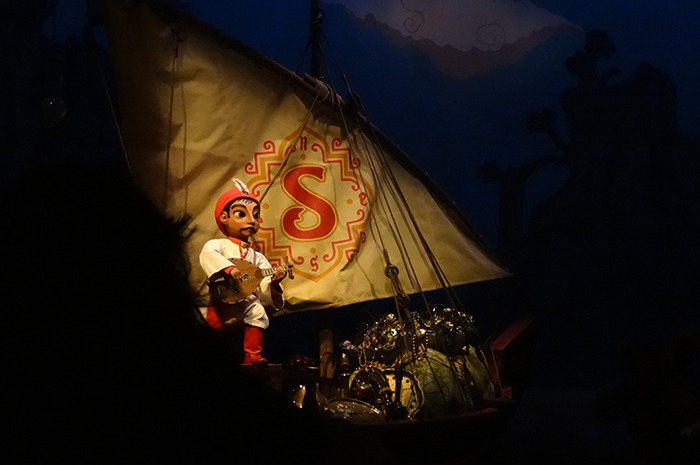 Freddo/Wikimedia Commons
There's something about going through a dark ride while sitting in a boat that is so... Disney, and so wonderful. Add in a catchy song (see: "it's a small world," Pirates of the Caribbean), and you have a complete and total winner. Tokyo DisneySea's Sinbad's Storybook Village takes a page right out of those rides' book. It tells the charming tale of Sinbad and his tiger sidekick Chandu as they go on a magical adventure.
Spaceship Earth — Epcot
When you're not eating at the best restaurants at Epcot, you should hop on the theme park's most unique and most definitive attraction: Spaceship Earth. Yes, that giant geodesic sphere in the middle of Future World is a ride. In this omnimover ride, you travel through time to learn about the evolution of human communication, from cave drawings to the computer age. It's relaxing, engaging and the perfect cross-section of education and entertainment that Epcot sought to achieve.
Walt Disney's Carousel of Progress — Magic Kingdom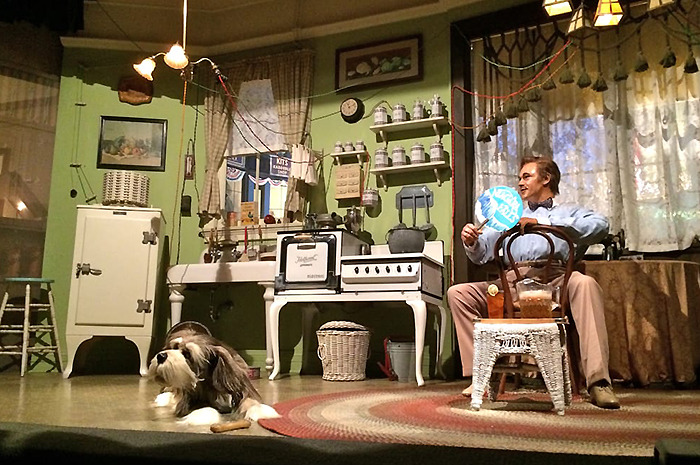 Amy S./Yelp