33 Ways Disney World Has Changed Since It Opened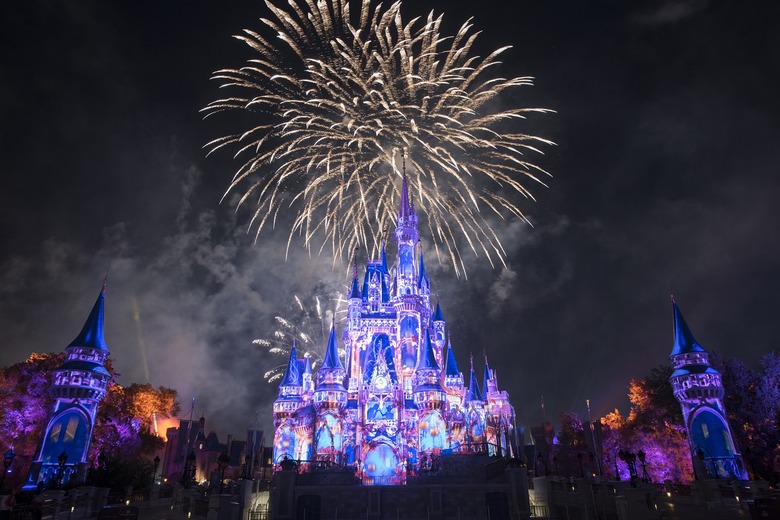 Courtesy of Walt Disney World/Steven Diaz, photographer
When you arrive at Walt Disney World and look around, it's hard to believe that you're at a theme park resort that's nearly 50 years old. Everything just looks shiny and new. And that's because Disney World is constantly changing and evolving. Not only has the resort expanded significantly since it first opened, Disney even updates classic attractions such as Pirates of the Caribbean and Dumbo to keep up with the times and stay on-theme. So, just how much has Disney World changed since it opened to the public on October 1, 1971? Oh, you have no idea. Here are 33 major changes and updates that have altered the most popular theme park on Earth.
More resort hotels have opened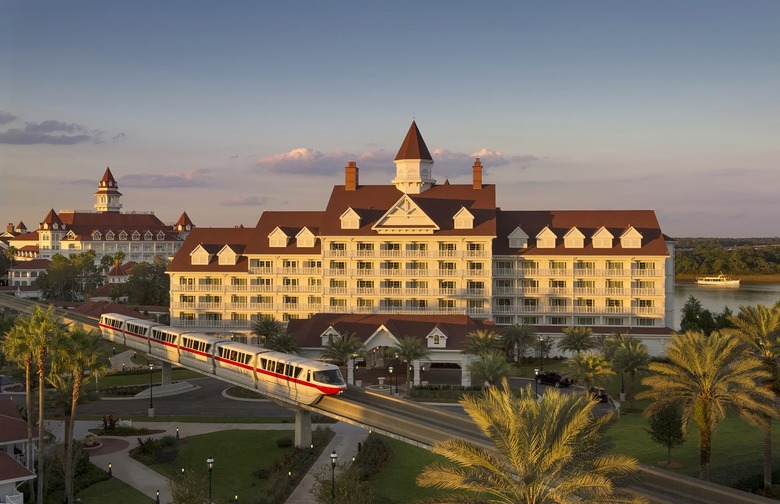 Courtesy of Walt Disney World/Kent Phillips, photographer
When Walt Disney World first opened in 1971, there were just two resort hotels: Disney's Contemporary Resort and Disney's Polynesian Village Resort. The third resort, Disney's Fort Wilderness Resort & Campground, opened in November of that year. All those resorts are on Bay Lake, near the Magic Kingdom. Today, Disney World has over 20 different hotels all with unique themes and all across property, including the Grand Floridian, Wilderness Lodge, Port Orleans, Art of Animation, Pop Century and more.
The 'mountains' opened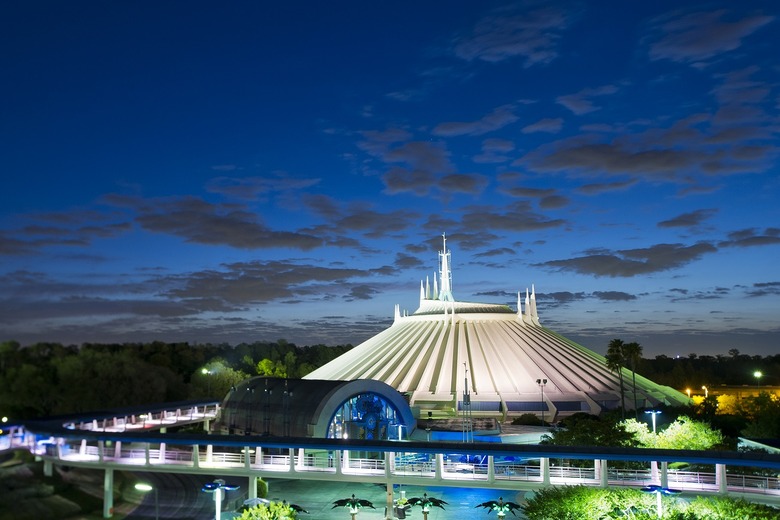 Courtesy of Walt Disney World/Matt Stroshane, photographer
It's hard to imagine a time at the Magic Kingdom without Space Mountain, Big Thunder Mountain Railroad or Splash Mountain, but the "mountains," as they're so fondly called, were not opening day attractions. Space Mountain was the first of the three to arrive at Walt Disney World, opening in Tomorrowland in 1975. Big Thunder Mountain Railroad followed, with "the wildest ride in the wilderness" seeing its first riders in 1979. Finally, Splash Mountain (which was originally pitched with the name Zip-a-Dee River Run) opened in 1992. Today, these rides are at the top of any ranking of rides at Magic Kingdom.
EPCOT Center opened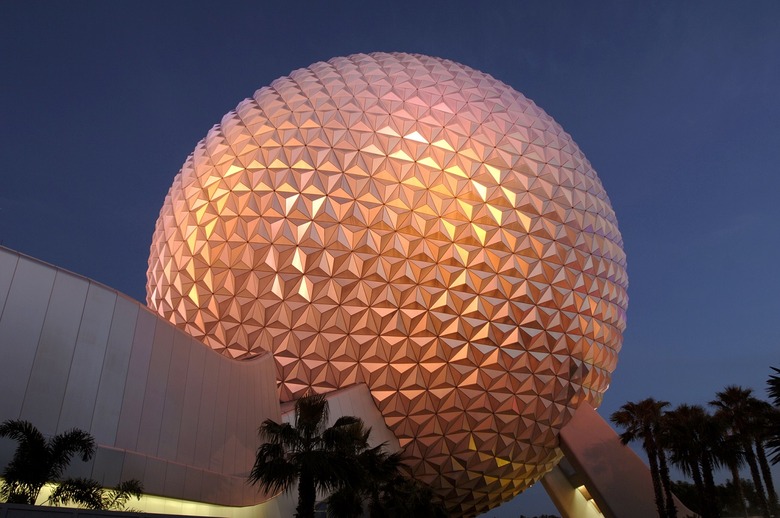 Courtesy of Walt Disney World/Gene Duncan, photographer
On October 1, 1982, exactly 11 years to the day after Walt Disney World turned from a dream into reality, the resort opened its second theme park, EPCOT Center. Though it was originally conceived as a real, working city (EPCOT stands for Experimental Prototype Community Of Tomorrow), the concept of this park was altered when Walt Disney died. Instead, the park is a sort of permanent world's fair with two distinctive lands: the World Showcase and Future World. On opening day, EPCOT Center (simply known as Epcot today) had just nine of its now 11 country pavilions in World Showcase; Morocco and Norway opened in 1984 and 1988, respectively. Meanwhile, Future World had sponsored exhibits and attractions, including Kitchen Kabaret (a nutrition animatronics show), Living With the Land (a slow boat ride about horticulture that exists to this day) and CommuniCore (a pavilion demonstrating the latest technology).
Disney-MGM Studios opened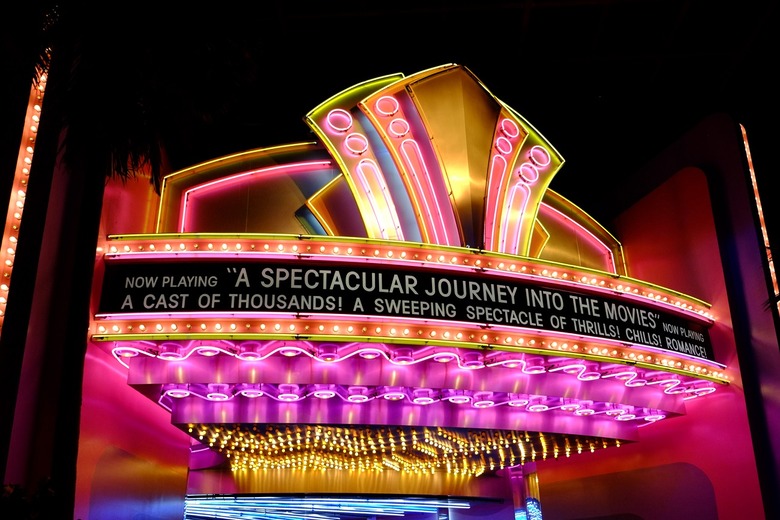 Mike Ricci | Dreamstime.com
The third Walt Disney World theme park, Disney-MGM Studios, opened on May 1, 1989. It was originally built as half theme park, half working studio, and Disney productions such as "Newsies" and "The Mickey Mouse Club" were filmed there. Beloved animated films such as "Mulan," "Brother Bear" and "Lilo & Stitch" were created at Disney-MGM Studios, and guests could see these films created at The Magic of Disney Animation. Opening day attractions included The Great Movie Ride, The Monster Sound Show and the Studio Backlot Tour.
Typhoon Lagoon made a big splash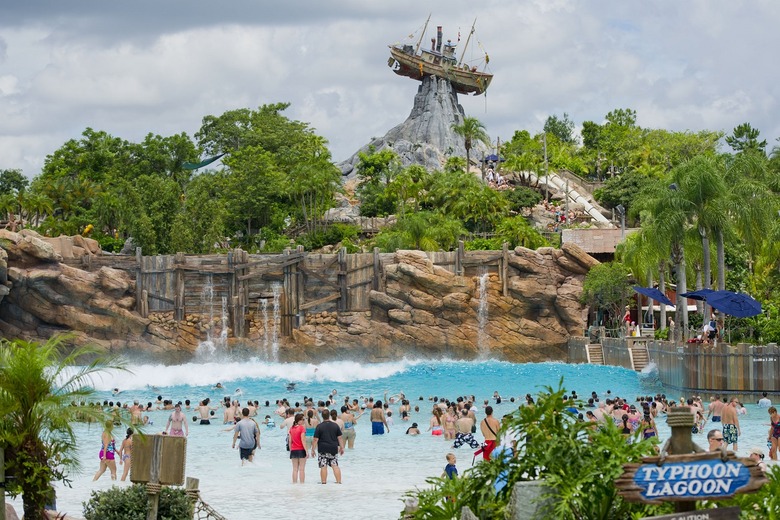 Courtesy of Walt Disney World/David Roark, photographer
Disney's second water park, Typhoon Lagoon, opened in June 1989. Themed as an island paradise wrecked by a typhoon, this park has 11 different slides and water-based attractions, including a surf pool and lazy river. The anchor of Typhoon Lagoon is Miss Adventure Falls, which opened in spring 2017. This family raft ride features a talking parrot, ancient ruins and plenty of twists and turns as you sit in a spinning inner tube. The popularity of Typhoon Lagoon led to the end of Disney's first water park, River Country, which opened in 1976 and closed in 2001.
Disney Vacation Club debuted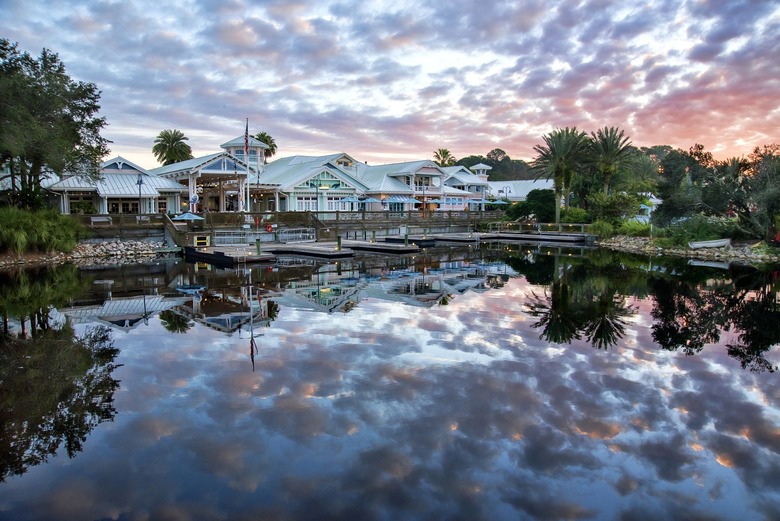 Imagepurchases | Dreamstime.com
Walt Disney World launched Disney Vacation Club, its own version of a timeshare program, in December 1991 with the Disney Vacation Club Resort, now called Old Key West. Members of Disney Vacation Club (also known as DVC) buy points, which they can then use to stay in accommodations at Disney-owned properties at Walt Disney World, Vero Beach, Hilton Head, Oahu and Disneyland. While DVC launched with just one resort, today every deluxe resort (Animal Kingdom Lodge, Boardwalk, Contemporary, etc.) at Disney World has sections designated for DVC members.
Festivals came to Epcot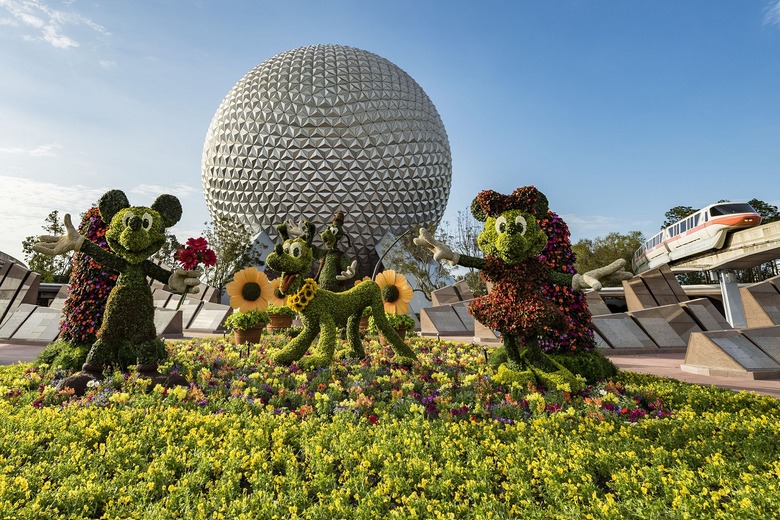 Courtesy of Walt Disney World/Matt Stroshane
It's hard to imagine an Epcot without a festival. Today, the theme park plays host to four distinctive foodie fests: Festival of the Arts, Flower and Garden, Food and Wine and the International Festival of the Holidays. But the first Epcot festival wasn't until 1994, when the Epcot International Flower & Garden Festival featured topiaries themed to Disney characters and food booths themed to fresh produce.
Blizzard Beach added major thrills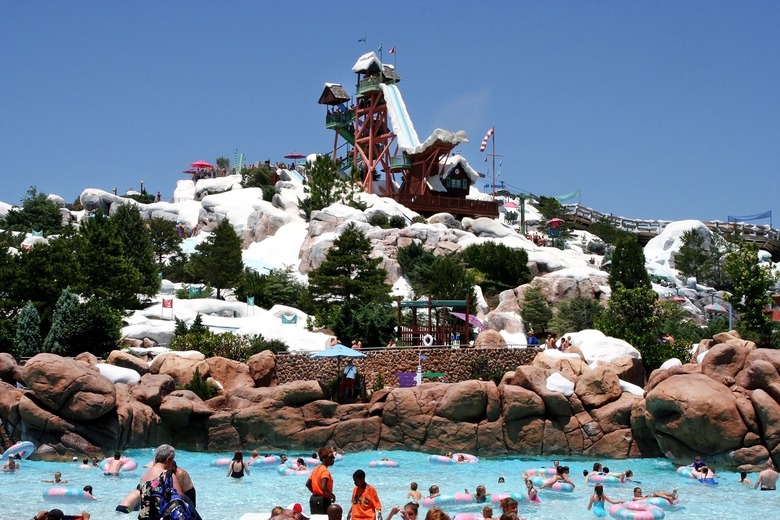 Maxim Sivyi | Dreamstime.com
Blizzard Beach, Disney's third water park, opened its gates in April 1995. This park is themed as Florida's first-ever ski resort, which melted in the hot tropical sun and resulted in unused slopes and lift hills, which conveniently turned into water slides. A chairlift takes guests to the top of Mount Gushmore, where guests can plunge down a number of daring slides. The tallest slide at Blizzard Beach is the Summit Plummet, which is a towering 120 feet tall. Riders on this slide can reach speeds of up to 60 miles per hour.
ExtraTERRORestrial Alien Encounter opened, closed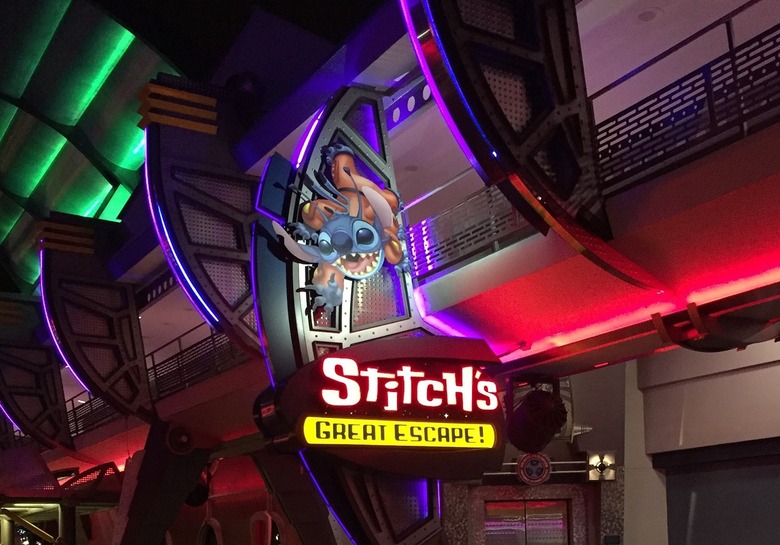 Jerry Coli | Dreamstime.com
When Michael Eisner was brought on as Disney CEO, he wanted to expand the theme parks to a more teen- and adult-oriented audience, with a few intense attractions to cater to guests who wanted bigger thrills. Following those directions, one of Disney's most notorious attractions, ExtraTERRORestrial Alien Encounter, opened in 1995, replacing the Tomorrowland attraction Mission to Mars. Set in a dark theater where guests were constrained, Alien Encounter took place mostly in complete darkness, terrifying guests through senses other than sight as a rogue alien let loose in a laboratory. The ride wasn't long for this world; it closed in 2003 to make way for Stitch's Great Escape, another notorious ride that used the same constraints and showroom but turned up the light and humor by starring the lovable though nefarious alien Stitch. However, this ride was so much of a flop that it's currently out of service and is widely considered to be one of the worst Disney attractions of all time.
Disney's Boardwalk opened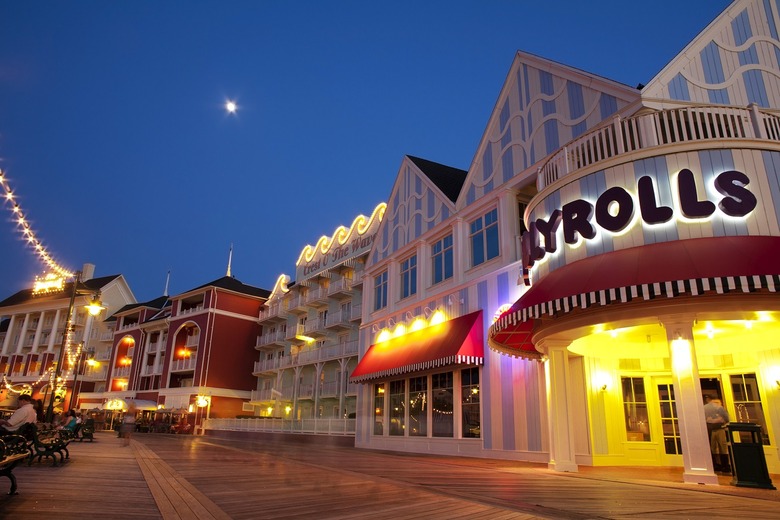 Daniel Padavona | Dreamstime.com
Themed after classic East Coast boardwalks like those in Atlantic City and Coney Island, Disney's Boardwalk Resort opened in 1996. More than just another resort hotel, however, the Boardwalk features an expansive outdoor district. Here, you can bike or walk along the water and visit an ice cream shop, enjoy various restaurants and bars, play classic carnival games and do a little shopping. Popular nightclub Jellyrolls is notably on the Boardwalk. This area is fun for folks of all ages, and you don't have to stay at the Boardwalk Resort or even be a Disney World guest to enjoy it. In fact, the Boardwalk is one of the best things to do at Disney World without a park ticket.
Animal Kingdom opened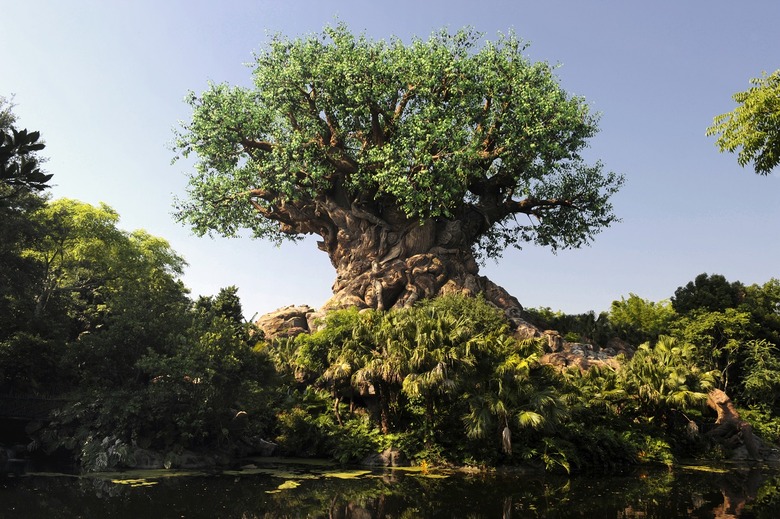 Courtesy of Walt Disney World/Gene Duncan, Photographer
Walt Disney World got a little more wild on April 22, 1998, when the resort's fourth theme park, Animal Kingdom, opened. Disney's largest park in terms of square footage, Animal Kingdom opened with two marquee attractions: the terrifying dark ride Countdown to Extinction, which saw guests racing through the late Cretaceous period, and Kilimanjaro Safaris, where you can see lions, hippos, giraffes and more while cruising through a highly realistic savanna in a jeep. Half zoo, half theme park, Animal Kingdom also features walking trails where guests can see gorillas, tigers and birds.
Mr. Toad's Wild Ride closed to make way for Winnie the Pooh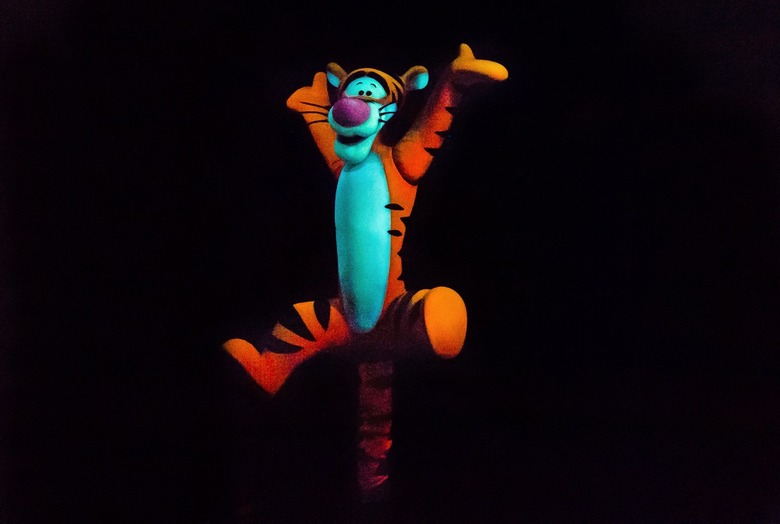 Lucy Clark | Dreamstime.com
When any opening day attraction shuts its doors, theme park fans are going to be upset. But few could have anticipated the uproar that followed when the Walt Disney World version of Mr. Toad's Wild Ride, which opened with the park in October 1971, ceased operations. In fall of 1998, it was announced that Mr. Toad would be closing in a matter of weeks in order to make room for an all-new dark ride based on the popular Disney property Winnie the Pooh, and fans nearly chained themselves to Mr. Toad's antique car. Alas, the dark ride, in which you drove from London straight into the netherworld, shut its doors and The Many Adventures of Winnie the Pooh took its place.
Fastpass was introduced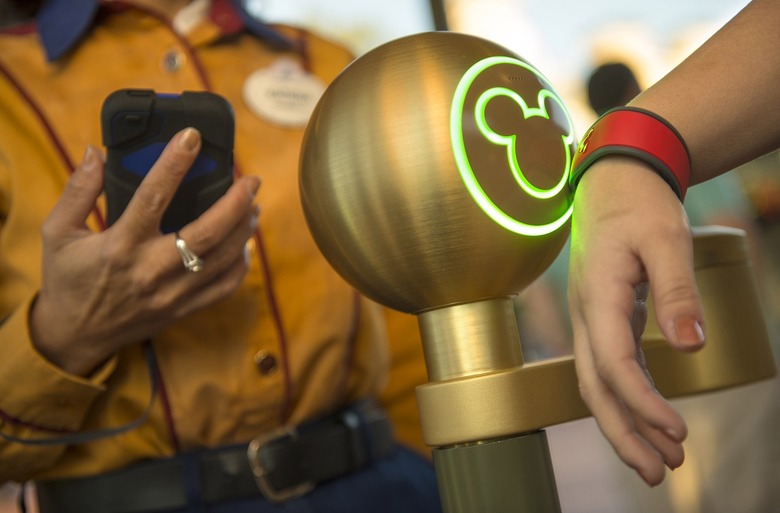 Courtesy of Walt Disney World/Kent Phillips, photographer
No one likes waiting in line. So, in 1999, Disney World rolled out Fastpass, a free service that allowed guests to skip the majority of the queue by visiting an attraction they wanted to ride later in the day and scanning their ticket to get a paper Fastpass with a return time. In 2014, the paper Fastpass was replaced by a digital Fastpass system, deemed Fastpass+. Instead of a paper ticket, reservations are linked to your park ticket and can be seen on the My Disney Experience mobile app. Disney hotel guests can book three Fastpasses 60 days before the first day of their trip using the My Disney Experience app. Non-hotel guests book their three Fastpasses 30 days before they go to the parks.
Expedition: Everest became the anchor of Animal Kingdom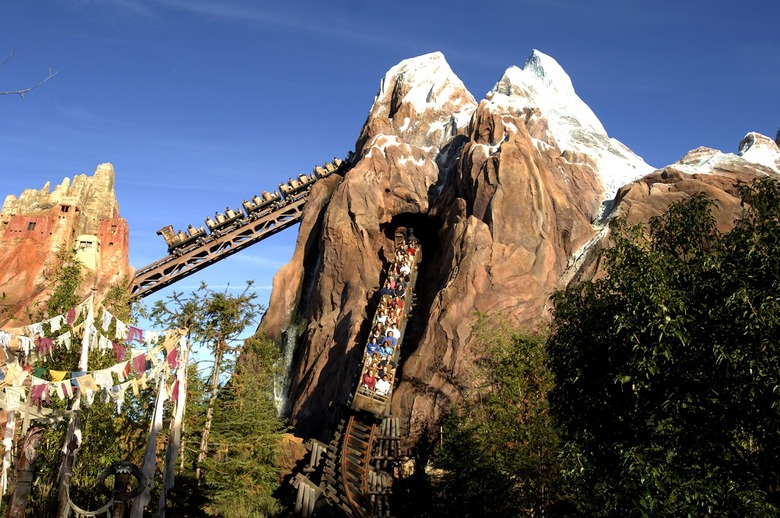 Courtesy of Walt Disney World
When Animal Kingdom opened, it featured two major attractions (also known as E-Ticket attractions), Countdown to Extinction (later known as Dinosaur) and Kilimanjaro Safaris. But in April 2006, that all changed when Expedition: Everest opened in the Asia area of the park. One of the most unique Disney rides in the world, this roller coaster takes you from the base of a Himalayan village and through Mount Everest, where you race through a track that has been disrupted by a vengeful yeti. One of the most expensive coasters in history, Expedition: Everest is also the tallest of all Disney mountains, topping off at 199.5 feet, and it's one of the resort's most thrilling and immaculately themed rides.
Wonders of Life at Epcot closes its doors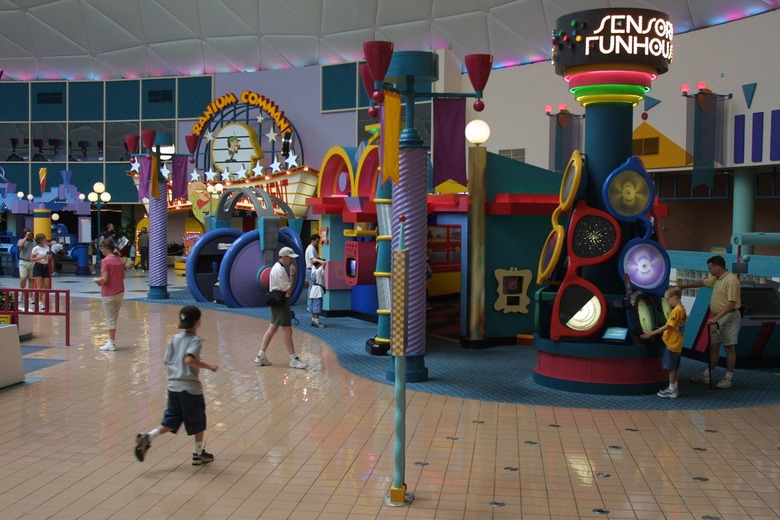 Joe Raedle/Getty Images/The Active Times
While every theme park will have its fair share of changes over a 35-plus-year history, few have seen as many as Epcot. It was originally built with the idea that corporations would sponsor various pavilions and attractions, and large sections of the park have closed their doors over the years. Notably, the Wonders of Life Pavilion, which featured attractions such as Body Wars (a motion simulator ride where you're shrunk down and traverse the body to retrieve a splinter) and Cranium Command (an audio animatronics show about the brain). Wonders of Life opened in 1989 and was reasonably popular. But when Metlife ended its sponsorship, the pavilion went into decline. It eventually closed for good in 2007 and has been used for various Epcot festivals over the years. Finally, in 2019, Disney announced that the Wonders of Life pavilion will be repurposed in the coming years for the Play Pavilion, featuring kid-friendly games, activities and meet-and-greets.
Disney-MGM Studios became Hollywood Studios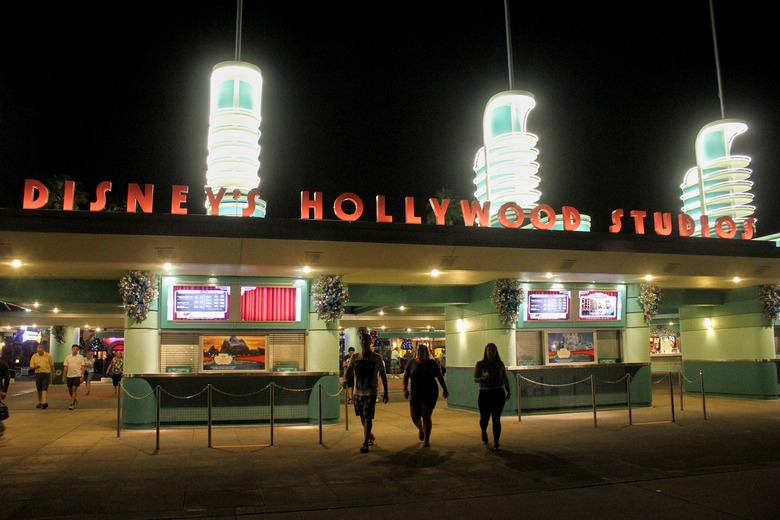 Jerry Coli | Dreamstime.com
Out of all the parks at Walt Disney World, the park formerly known as Disney-MGM Studios may have undergone the most changes of all. In fact, no opening day attractions at that park are still operating and the park is no longer a working studio. Initially built with a licensing contract with MGM Studios, the name of the park reflected that, but when that partnership ended, so too did the name. Disney-MGM Studios officially became Disney's Hollywood Studios in 2008. Today, the park's theme invites guests to "live the movies," and it includes areas dedicated to the Toy Story, Star Wars and Muppets universes and to the park's original concept, the Golden Age of Hollywood.
Downtown Disney opened, then was re-imagined as Disney Springs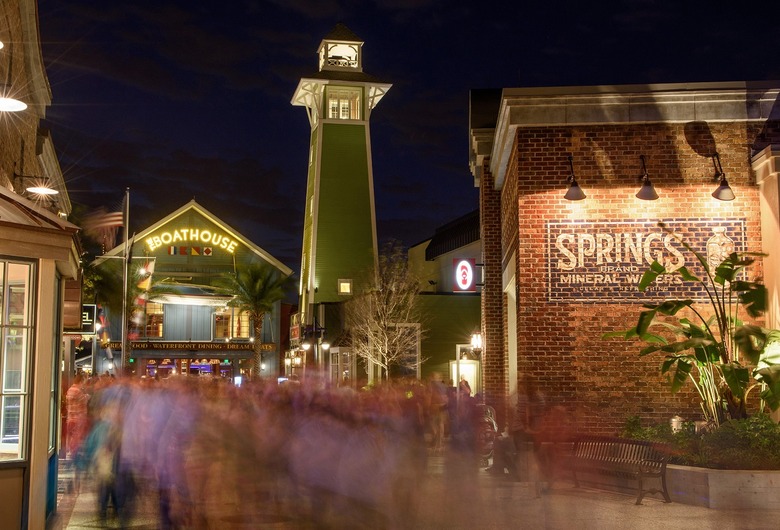 Courtesy of Walt Disney World/Todd Anderson, photographer
Disney Springs, as Disney World fans know and love it today, looked very different just a few years ago. Today, the area is a family-friendly shopping and dining district, with the world's largest Disney store, dozens of restaurants and a few themed watering holes. But it wasn't so long ago that this area was called Downtown Disney and had a very popular nightclub district called Pleasure Island. Pleasure Island opened on May 1, 1989, with various clubs themed to iconic music genres — country, rock 'n' roll, new wave and more. Notably, Pleasure Island celebrated New Year's Eve every single night, with fireworks going off at midnight. Pleasure Island closed in 2008 to make way for more family-friendly places at Disney's shopping district. Today, that space is called The Landing and is home to STK, The Edison, The Ganachery and more.
Characters no longer wander around the parks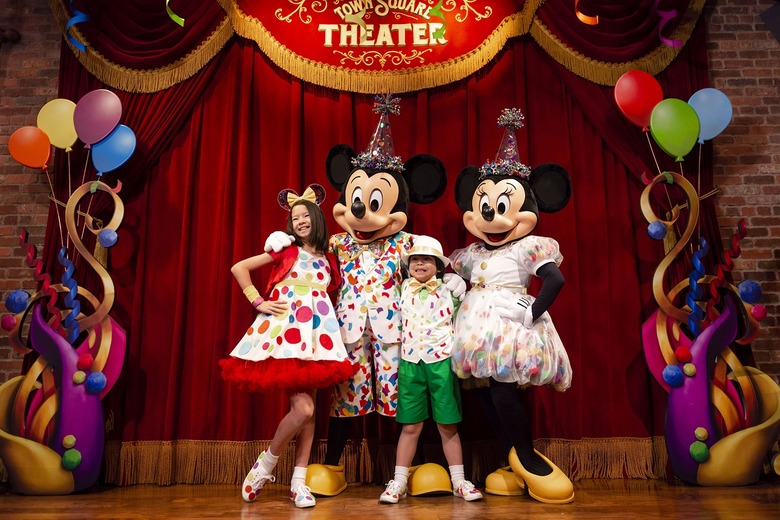 Courtesy of Walt Disney World
The Magic Kingdom is the most-visited theme park in the world, and it's full of Disney fanatics. So you can imagine the pandemonium that would break out if Mickey Mouse himself was walking down Main Street, greeting boys and girls. The rise of digital cameras and cell phones put the characters in super high demand, so to help control the crowds and keep the characters safe, Disney World's character meet-and-greets had to change with the times. They stopped walking around the parks and are now treated like attractions, complete with their own buildings and orderly queues. Some characters, such as the Country Bears, will still walk around the park, but it's a rare sight. If you want to see Donald Duck in the wild, go to Anaheim. Characters still walk around Disneyland, and that's just one of the ways Disney World and Disneyland are totally different.
New Fantasyland opened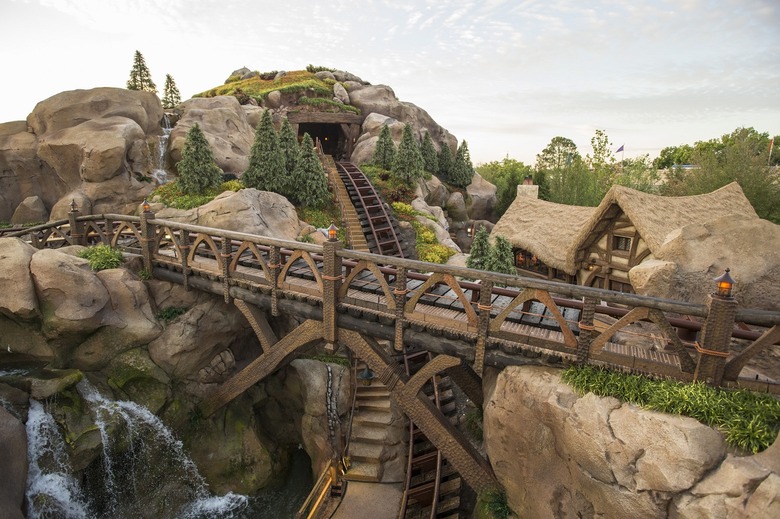 Courtesy of Walt Disney World/Matt Stroshane, photographer
Magic Kingdom got a major update in 2012, when New Fantasyland opened its doors. This charming and large-scale fairytale land is home to some of the best attractions at the Magic Kingdom, all of which are themed to classic Disney tales and princesses, including Enchanted Tales With Belle, Seven Dwarfs Mine Train and Under the Sea: Journey of the Little Mermaid. During this renovation, Mickey's Toontown turned into Storybook Circus, and the Dumbo ride was relocated to play into this cheerful theme, which included a child's splashpad and a sprawling, red-and-white circus tent-themed gift shop. Notably, New Fantasyland also includes the ever-popular Be Our Guest restaurant (inside the Beast's castle) and "Tangled"-themed restrooms.
Smartphone technology was introduced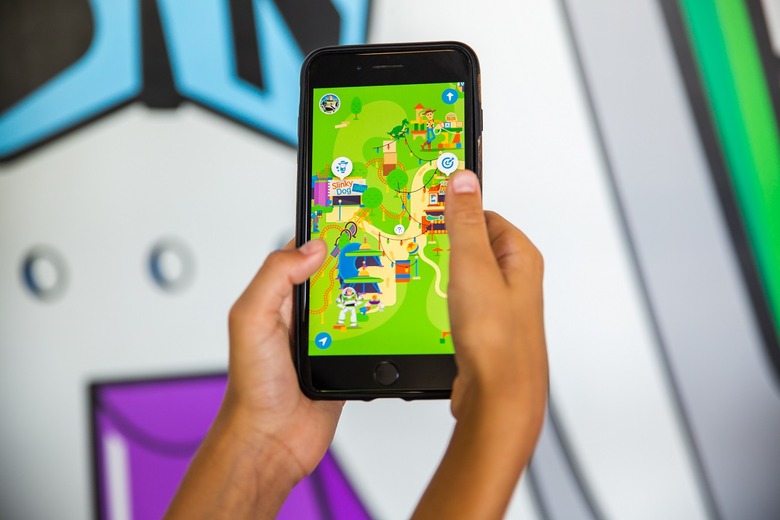 Courtesy of Walt Disney World/Steven Diaz, photographer
If you walk around Disney World today, you're going to see more than a few guests on their smartphones. And, yes, some of them are taking Instagram-worthy shots of iconic Disney treats and others are just playing Candy Crush. But smartphones have also changed the ways guests plan a Disney trip and interact with the park for the better. The My Disney Experience app launched in 2012 and allows guests to do everything from booking Fastpasses and dining reservations to shopping. The app also shows the current wait times for attractions. Disney also launched the Play Disney Parks app in 2018, where guests can interact with elements of the park as they wait in line. The Play Disney Parks app is deeply integrated into Star Wars: Galaxy's Edge, with side games and missions that immerse you further into the world of Batuu.
Magic Bands were introduced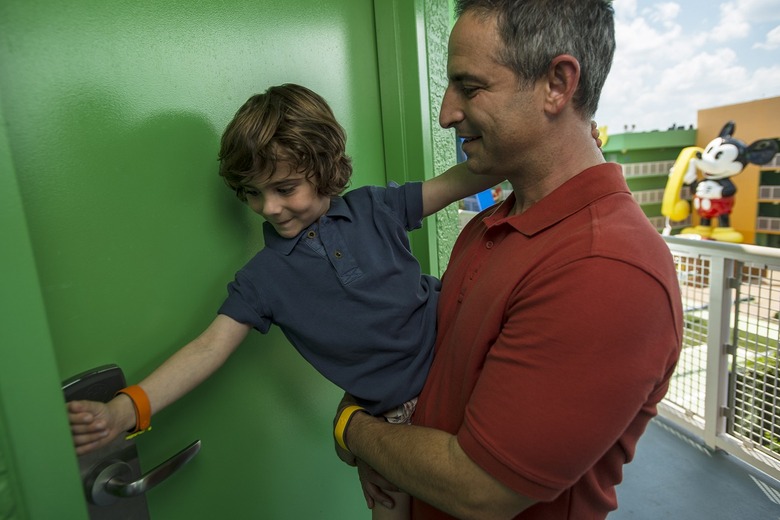 Courtesy of Walt Disaney World/Matt Stroshane, photographer
If you walk around any of the Disney World theme parks, you'll see loads of folks wearing brightly-colored rubber bracelets around their wrists. Those are Magic Bands, and they were introduced to Disney World in 2013. These bracelets are sent complimentary to annual passholders and Disney World resort hotel guests and act as a hotel room key, theme park ticket and reservation holder all in one. Linked with RFID Bluetooth technology, Magic Bands also sync to your My Disney Experience app and to certain attractions to display your name or offer other interactive elements.
New security measures were added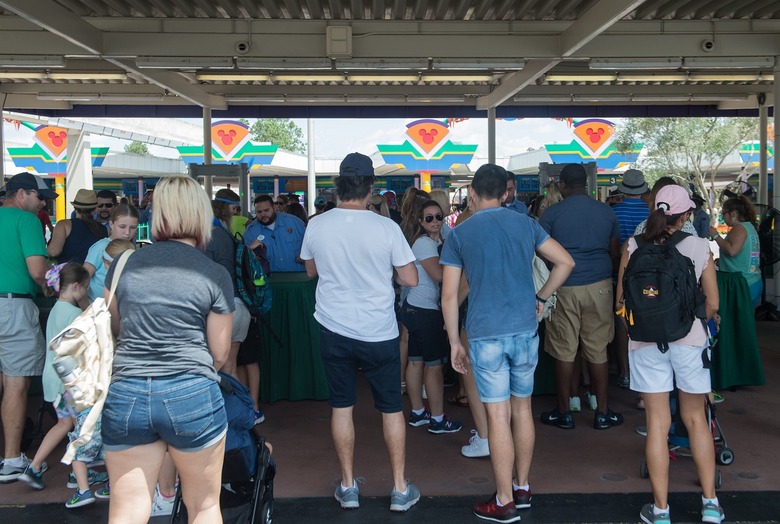 AFP Contributor/Getty Images/The Active Times
Disney World may be all happiness and magic, but the world isn't always so safe. Disney implemented increased security, including installing metal detectors, in 2015, and guests are now randomly selected to go through those metal detectors after a mandatory bag check. Disney also enforces other security measures, including the ban of costumes for those over age 14 and toy guns. But those aren't the only surprising things banned by Disney parks.
Pandora: World of Avatar came to Animal Kingdom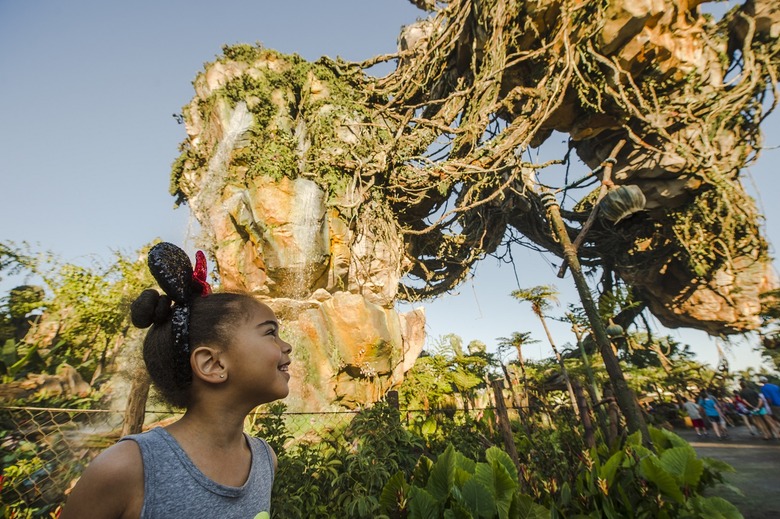 Courtesy of Walt Disney World/Steven Diaz, photographer
When Disney announced that they would be bringing a land themed to James Cameron's 2009 movie "Avatar" to Animal Kingdom, theme park fans were hesitant. Sure, the movie is one of the biggest blockbusters of all time, but it doesn't exactly have a rabid fanbase. Skepticism about this land's ability to draw people in proved to be all for naught once Pandora: World of Avatar opened in 2017. What guests found was a stunning and wholly immersive land, where you're surrounded by bioluminescent lighting, otherworldly plants and fascinating dining options. Pandora set a new standard in immersive theme park lands. It's only a major bonus that Flight of Passage just so happens to be one of the best Disney rides of all time.
Minnie Vans rolled up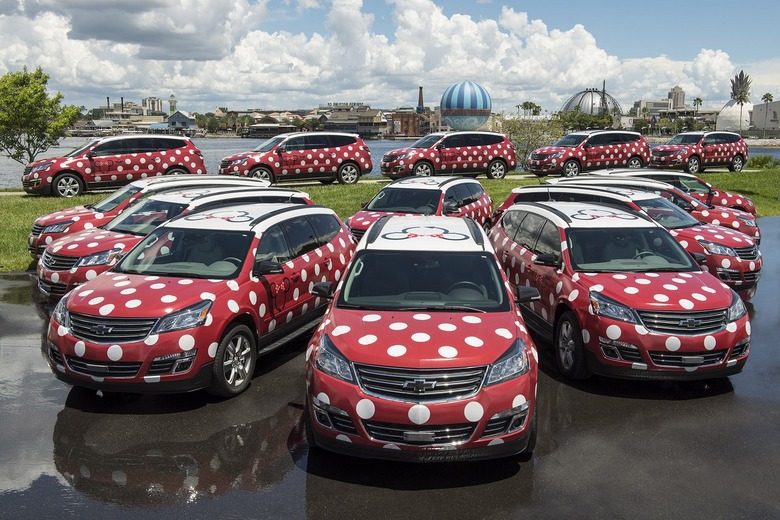 Courtesy of Walt Disney World/David Roark, photographer
As ride-sharing mobile apps became increasingly popular as a means of getting around Walt Disney World, Disney itself got into the game by launching their Minnie Van service in summer 2017. Disney partnered with Lyft for the service, and guests can book this mode of transportation on their phone. So, how is Minnie Van different than a typical Uber or Lyft? The driver is a Disney World cast member, vetted by the mouse himself, so you know the person is safe and knows their way around the Disney property. They can also take you directly to your location, be it a restaurant at a Disney hotel or the gate of a Disney park (Ubers and standard Lyfts will take you to a parking lot). However, Minnie Vans also won't take guests off Disney property, unless they're going to Port Canaveral for a Disney Cruise or to the Orlando International Airport.
The Great Movie Ride closed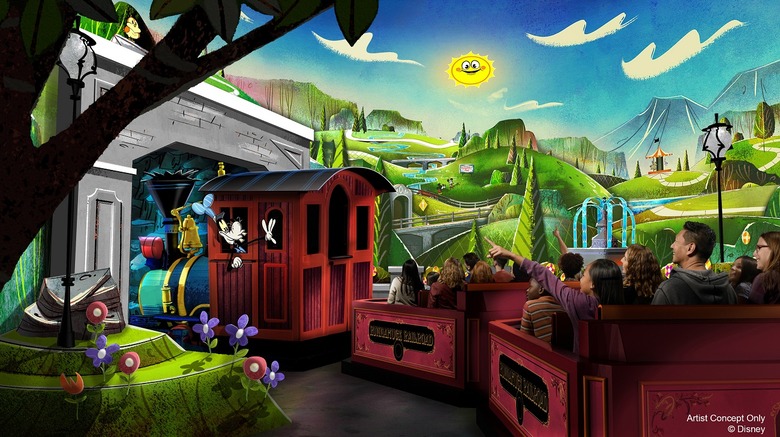 Courtesy of Disney
There have been plenty of Disney ride closings over the years, but few have made a splash quite like the closure of The Great Movie Ride. Guests on this attraction sat in a giant car and were taken through scenes from the Golden Age of Hollywood, including "Casablanca," "Mary Poppins" and "The Wizard of Oz." The Great Movie Ride was more than the final opening day attraction still running at Hollywood Studios; the replica Grauman's Chinese Theatre that it was housed in was also the park's icon. But all good things must come to an end, and The Great Movie Ride took its last trip through film history in August 2017. Mickey and Minnie's Runaway Railway, a trackless "2 and 1/2-D" dark ride, will open in the Chinese Theatre in spring 2020.
Pirates of the Caribbean got some family-friendly makeovers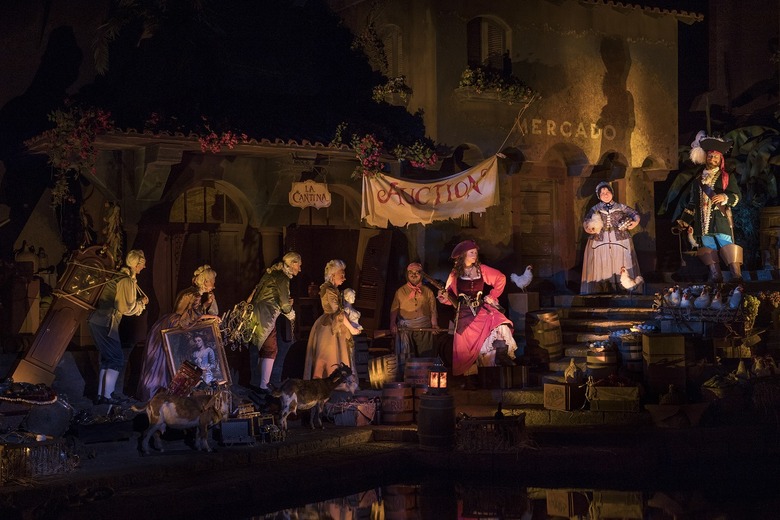 Courtesy of Walt Disney World/David Roark, photographer
Some things that were OK in 1973, when Pirates of the Caribbean opened at the Magic Kingdom, aren't quite as politically correct or family-friendly today. The ride has been changed a few times over the years to change with the times and to alter the role of women in the ride. A scene where pirates were chasing women out of lust was altered so the women were carrying food, and in another scene a pirate was holding panties, but now he's holding the key to a treasure chest. Notably, in 2018, Disney World's Pirates of the Caribbean lost its "Buy a Wench for a Bride" auction scene. Instead, a female pirate, named Redd, is auctioning off stolen rum to her fellow pirates.
Toy Story Land opened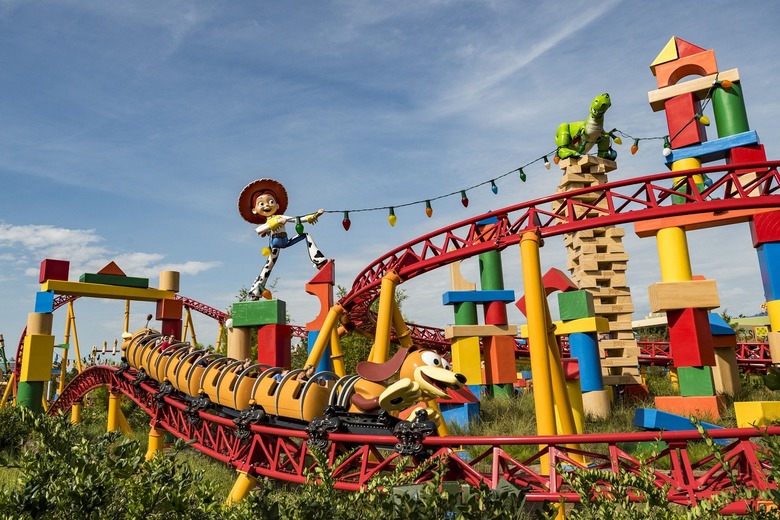 Courtesy of Walt Disney World/Matt Stroshane, photographer
Toy Story is one of Disney's most popular franchises, so it felt slightly overdue when a land themed to Woody, Buzz and all their friends opened at Hollywood Studios in June 2018. Following in the immersive footsteps of Pandora, everything in Toy Story Land is huge, from Tinker Toys to the lights, making you feel like you're toy-sized. Inside this family-friendly land, there are three Toy Story-themed rides — Alien Swirling Saucers, Toy Story Mania and Slinky Dog Dash, each of which is more fun than the last. Toy Story Land replaced the Backlot Studio Tour at Hollywood Studios.
Star Wars: Galaxy's Edge debuted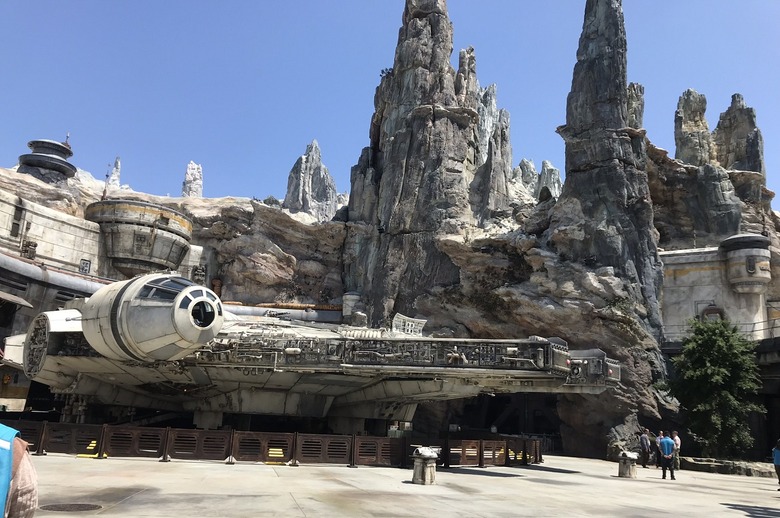 Carolyn Menyes/The Active Times
When you talk about immersive theming and new lands that will change Disney World forever, you have to talk about Star Wars: Galaxy's Edge. Open in August 2019, this land is nearly identical to the same Star Wars-themed land in Anaheim, California. It features watering hole Oga's Cantina, an experience where you can build your own lightsaber and some of your favorite Star Wars characters (Kylo Ren, Rey and Chewbacca) wandering around for you to interact with and meet on the all-new land of Batuu. The anchors of Galaxy's Edge are two new rides, Millenium Falcon: Smuggler's Run and Rise of the Resistance, where you can pilot Han Solo's ship and battle the First Order. And if that sounds like a lot to take in, well, that's because it is. In fact, there's a lot you need to know about Galaxy's Edge.
Intellectual property-based attractions keep opening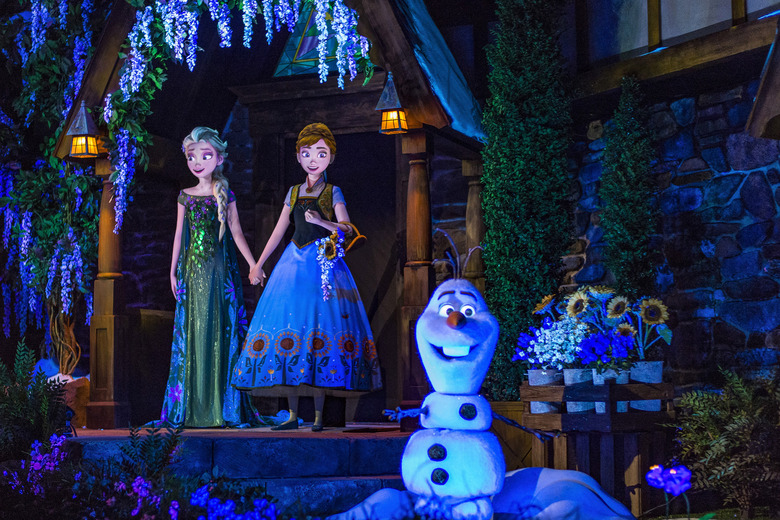 Courtesy of Walt Disney World/Matt Stroshane, photographer
Think of some of the newest rides to open at Walt Disney World. Millenium Falcon: Smuggler's Run, Slinky Dog Dash and Seven Dwarfs Mine Train all have one thing in common: They're based on previously established (and very popular) movies. Any work that Disney owns the rights to is called intellectual property, and Disney IP is all over their theme park attractions. Some of Disney's most famous rides, including Pirates of the Caribbean, the Haunted Mansion and Space Mountain, were not based on movies that existed at the time. But over the years, fewer and fewer rides not based on a Disney property have opened, and rides that don't have Disney intellectual property in them are getting the character treatment. Look no further than the Norwegian folk tale ride Maelstrom at Epcot, which closed in 2014 to make room for an attraction based on "Frozen," fittingly called Frozen Ever After.
Immersion has become the standard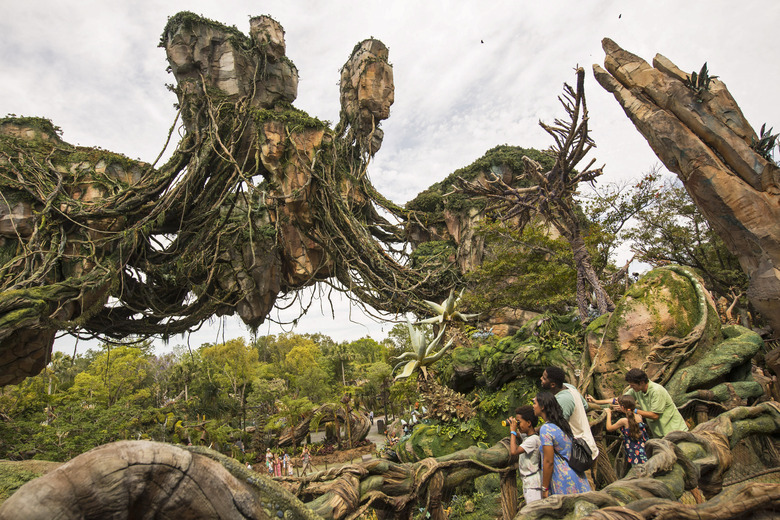 Courtesy of Walt Disney World/David Roark, photographer
If you look at the newer lands at Walt Disney World — Pandora, Toy Story Land and Star Wars: Galaxy's Edge — you'll note that they're different in several ways from the older lands. First, they focus exclusively on one intellectual property. Second, they are deeply immersive. When you step into Pandora: The World of Avatar, the sights you see, the smells you smell and the foods you eat really do feel like they could be on an alien planet. Other toys are so large in Toy Story Land, you feel like a toy walking in Andy's backyard. And when you step into Batuu, the world of Star Wars is all around you. Immersive rides and lands are the latest trend in theme parks (largely thanks to Universal's Wizarding World of Harry Potter), and it continues to be the standard in new lands.
There are new fireworks shows and nighttime spectaculars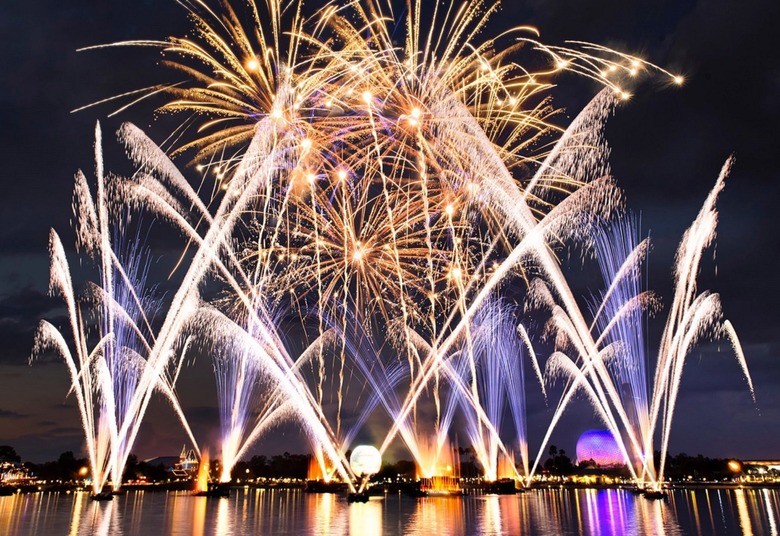 Courtesy of Disney
Disney is always switching up its nighttime entertainment, whether it's new parades or fireworks shows. The first fireworks display ever launched at Walt Disney World was The Fantasy in the Sky Spectacular in October 1971, which ran through 2003. Since then, Disney has seen a bunch of fan-favorite nighttime shows, including Magic Kingdom's Wishes and the Epcot show IllumiNations. In 2019, IllumiNations is coming to a close after 30-plus years to make way for a new, yet-to-be-named Epcot show, temporarily replaced by Epcot Forever. And while Wishes wowed Magic Kingdom audiences for nearly 15 years, it ended in 2017 and was replaced by Happily Ever After, which incorporated projection technology into a pyrotechnic show. Other current nighttime shows include Fantasmic at Hollywood Studios and Rivers of Light at Animal Kingdom.
Disney Skyliner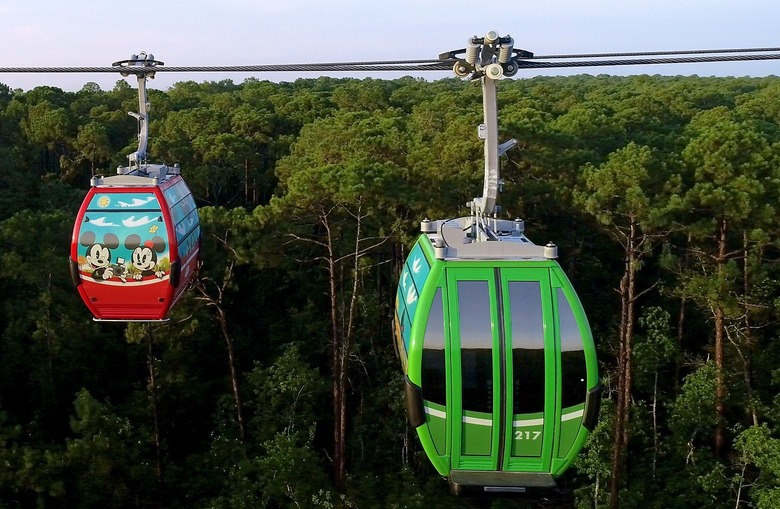 Courtesy of Disney
There are plenty of ways to get around Walt Disney World; you can travel by bus, by boat, by foot or by car. But starting in September 2019, guests can travel by air. The Disney Skyliner system will transport guests from the resort hotels Pop Century, Art of Animation, Caribbean Beach and Riviera to Hollywood Studios and Epcot via gondola.
The Guardians of the Galaxy arrived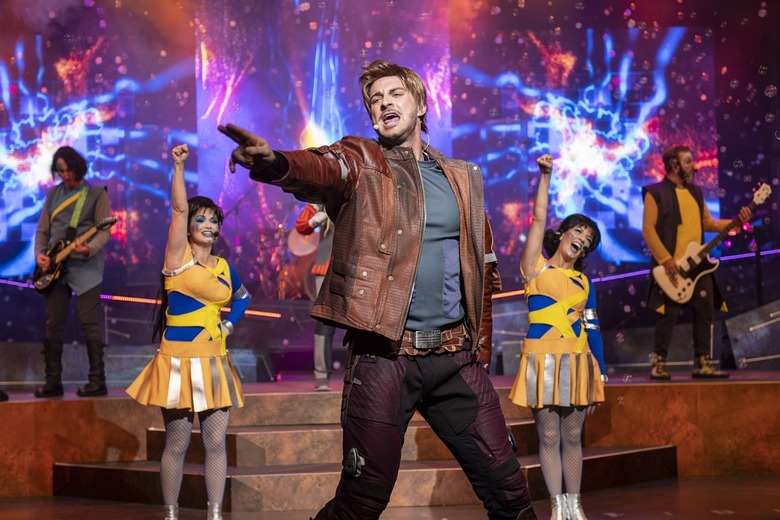 Courtesy of Walt Disney World/David Roark, photographer
Disney purchased Marvel in 2009, but contractual obligations limit their use of marquee characters like Spiderman, X-Men and the Hulk at Disney World (so as to not directly compete with extant rides at Universal Studios). Characters not already used at Universal parks are fair game, however. So Disney World dove in by going all-in on the Guardians of the Galaxy, the stars of two hit films and the Avengers franchise. Meet-and-greets with Starlord and Baby Groot have proven to be popular, and there's also a summertime stage show at Epcot starring the Guardians and songs from the movies' best-selling soundtracks. The Guardians takeover is far from over at Disney, however. A new roller coaster is in construction at Epcot, taking over the space formerly occupied by Ellen's Energy Adventure. The ride is due to be the longest enclosed roller coaster ever and is set to open by 2021, in time for Disney World's 50th anniversary. And if you think that sounds like a big change, there are even more ways that Disney will look totally different in just two years.