Save Money At Disney World By Avoiding This 1 Thing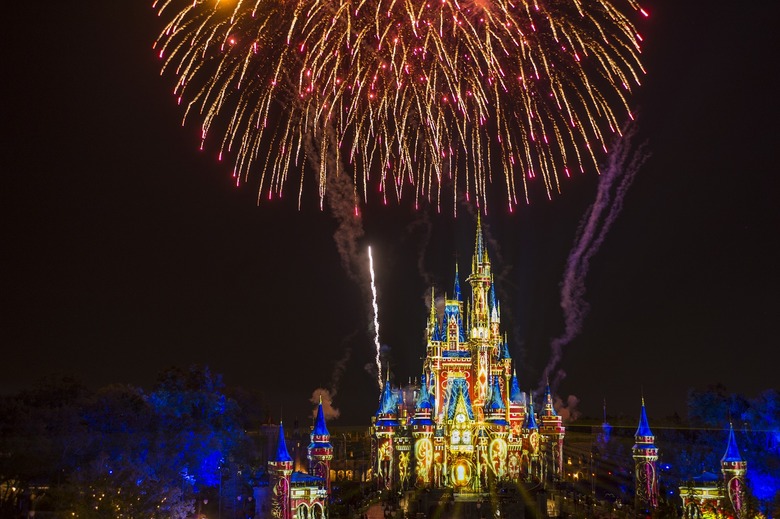 Photo Courtesy of Walt Disney World/Steven Diaz, photographer
While there are few vacations that bring more smiles to the young and the young-at-heart than Walt Disney World, there is one undeniable truth about the Most Magical Place on Earth: It's expensive. The high price tag of Disney World isn't just from hotel nights, theme park tickets and all those iconic Mickey-shaped snacks you're eating. It's also because it's easy to get swept up on your magical vacation. Why not grab one more pin or one more Dole Whip? It's vacation, after all!
How to Afford Your Dream Vacation
Disney has made it remarkably easy to spend while you're on your trip, as well. When staying at one of its 20-plus on-property resort hotels, you receive a complimentary Magic Band. This RFID chip rubber bracelet is your room key, theme park ticket and holder of your reservations for table service restaurants or special events. You can also link your debit or credit card to your Magic Band and use that to make purchases all across the Walt Disney World Resort. And therein lies the problem.
You see, when using your Magic Band to make purchases, you don't really feel like you're spending real money. Sure, a transaction is performed. You get a paper receipt and a food item, beverage or souvenir, but the classic feeling of pulling out your wallet and grabbing some plastic or a wad of paper cash to make a purchase is gone. One of the top tips Disney park veterans will tell you is that it's a whole heck of a lot easier to spend big bucks when you don't get the bill until the end of your vacation stay.
Not using your Magic Band to make purchases is the best way to save money at Disney World. Using cash or a card instead forces you to go through the classic motions of making a purchase, and that can help you save money in the moment. You just might think twice about buying that third pair of $28 Minnie Mouse Ears when you actually have to fork over your credit card or cold, hard cash.
Spending more when you are paying with anything other than cash isn't a problem exclusively at Disney World, of course. According to Forbes, people spend up to 100 percent more on purchases when paying with a credit card versus paying with cash. When you do pay with cash, it's easier to budget and translate what four $20 bills actually amount to. It's a phenomenon called coupling. Disney just makes it even easier to consciously uncouple from your money and get swept up in the happiness of another $6 Mickey-shaped ice cream bar by using Magic Bands as a payment method.
If you want to have the convenience of just scanning a Magic Band without spending with reckless abandon, we highly recommend using Disney gift cards while at the park. You can preload these cards with cash and spend them just like you would spend money on anything at Disney (including alcohol). Disney even sells gift cards on rubber wristbands during the festivals at Epcot, so you'll have the convenience of having a payment method on your wrist. Skipping syncing a Magic Band with your credit card and using gift cards instead is just one of the best ways to save money at Walt Disney World.