JFK Airport Has Most Coronavirus Cases Among TSA Agents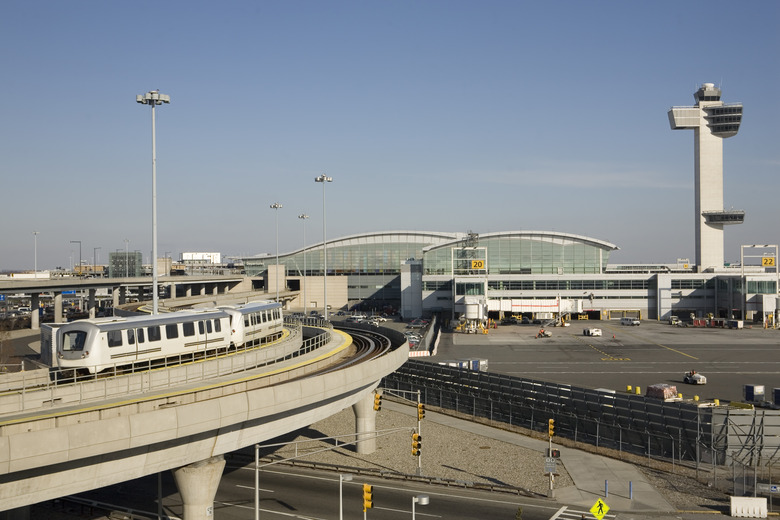 Skyhobo/E+ via Getty Images
The effect of coronavirus on travel has been immense, and perhaps no one has felt it more than airport and airline workers. Transportation Security Administration agents, in particular, have had major disruptions and changes to their working conditions. Due to required close contact with so many passengers, as of July 1, TSA has had 866 federal employees who tested positive for COVID-19 and 580 have recovered, according to the agency. Five employees and one screening contractor have died as a result of complications from COVID-19, and one airport, in particular, was hit hardest.
Coronavirus Flight Refund Policies and Other COVID-19 Travel Answers
Despite strict statewide restrictions, New York has been one of the states hit hardest by the pandemic, in large part because of its many airports and the high volume of travel in and out of the state domestically and internationally. It should come as no surprise, then, that New York City's John F. Kennedy International Airport had the highest number of TSA employees test positive for the virus with 116 confirmed cases, 109 of which were employees involved in screening passengers.
What is striking, however, is the vast difference between JFK's number of cases and the number of cases at the second-hardest hit airport. Newark Liberty International Airport in Newark, New Jersey, has reported 65 confirmed cases, while New York City's LaGuardia Airport has reported 37.
As travelers plan their summer vacations and rebook their previously canceled flights, it's important to take precautions in order to avoid getting sick while traveling or putting others at risk. Face mask requirements and mobile check-ins are just a couple of the many ways that travel has changed due to the coronavirus pandemic.