Unexpected Getaways That Would Make A Great Gift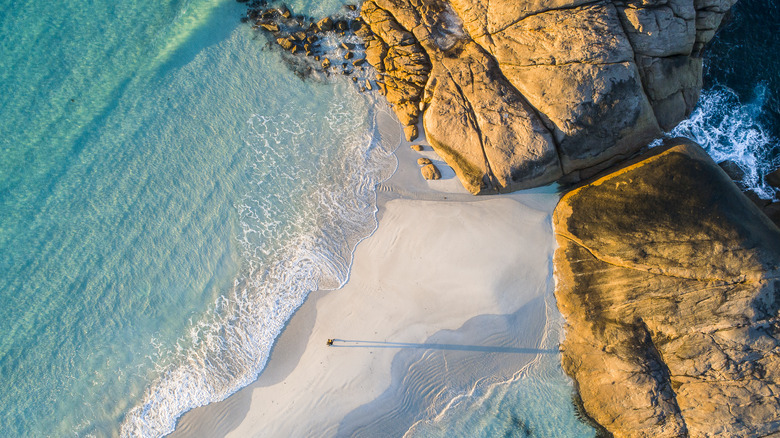 Philip Thurston/Getty Images
Popular destinations are favored among travelers for a reason. These places are also frequently given as gifts — surely to be appreciated. There's typically a lot to do and see, amazing cuisine, good weather, and fantastic natural wonders. Who doesn't love a weekend getaway to NYC (top-notch dining and endless activities) or a winter holiday to the Caribbean (sunny skies in January, yes please!), or perhaps a few weeks in France this summer (food, sights, and beautiful landscapes)? These and other frequented destinations around the globe have so much to offer visitors, so it's easy to see why someone in your life would love to visit.
While all of those are worthwhile and amazing trips, the fact that they're so well-known means big crowds and high prices. Gift a trip to overrun locales during peak season? Definitely not. So, if you're looking to surprise your mom, partner, or best friend with a bit of a different trip, we recommend straying a bit from the beaten path. If coming up with your own itinerary or destination seems too overwhelming or time-consuming, don't worry, as we have suggestions. Trips to these hidden gem destinations would make awesome holiday gifts for the travel enthusiast in your life.
Tasmania, Australia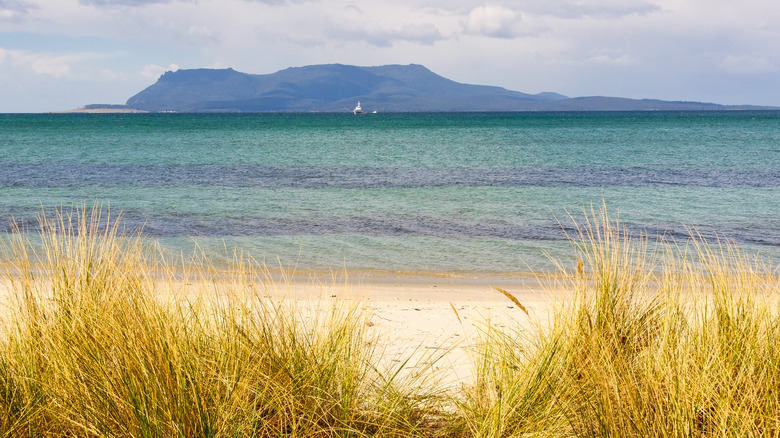 Lkonya/Getty Images
Tasmania is the one off-mainland state of Australia and is located just south of the continent, but it feels like a whole new world. It's perfect for someone in your life who loves an outdoors-oriented destination and doesn't need guaranteed perfect beach weather. Tassie (as it's affectionately called) isn't as popular as Sydney, Melbourne, or the northern tropics, so you won't have to fight for space at viewpoints or sights, like say at the Sydney Opera House or in a Great Barrier Reef snorkel boat. But, its smaller number of visitors isn't due to lack of things to do or see. On the contrary, the state is one of the most spectacular places in Australia.
Flights usually arrive in Hobart, the small but adorable capital city. A couple of days are well spent here wandering the waterfront and cobblestone streets to visit the surprisingly high number of amazing cafés and restaurants. After exploring by foot, a rental car is necessary to make the most of the island, including a visit to Port Arthur, a 19th-century penal colony to learn about the early days of colonialism in Australia. Then, choose from a number of different wildlife viewing destinations. Cradle Mountain-Lake St. Clair National Park is located just over a two-hour drive from Hobart and has a sanctuary dedicated to the famous Tasmanian devils, plus plenty of hiking trails. Maria Island National Park, just off the southeast coast, is home to many unique wildlife species like wombats, wallabies, Tasmanian devils, and kangaroos. In Bicheno, check out the cute penguins of the same name.
Istria, Croatia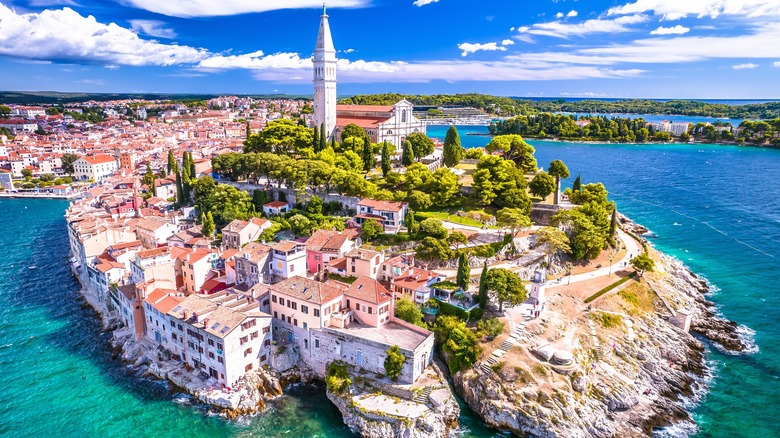 xbrchx/Shutterstock
The entire country used to be considered a hidden gem, but those days have been over for a while. It can be difficult to find a destination, particularly in Dalmatia, that isn't crowded. This is especially true between the months of June and September. Even shoulder season months like May and October have become busier during the revenge travel era of the past couple of years. However, those in the know head to Istria, a peninsula right next to Italy that still flies solidly under the radar. The vibe, cuisine, and architecture also feel distinct from the rest of the beautiful places of Croatia and are heavily influenced by Italy. It's a great place to send someone in your life who has always wanted to visit both places.
Due to the area's influences, and unlike the rest of the Balkans, the restaurant menus are much more diverse here. You'll enjoy offerings beyond the typical seafood, meat plates, and pizza found throughout the rest of the region. And truffles actually come from Istria. Rest assured, every dish is fresh, and you'll be delighted at the prices when compared to the U.S. Another benefit is that nothing is located too far away in the Istria peninsula, allowing you to choose a single base and day trip to other notable destinations and points of interest. Pula and Rovinj are the largest and easiest home bases, with the latter the cuter option of the two. Other notable towns to visit are Motovun, Grožnjan, Vodnjan, and Bale.
Olympic Coast, Washington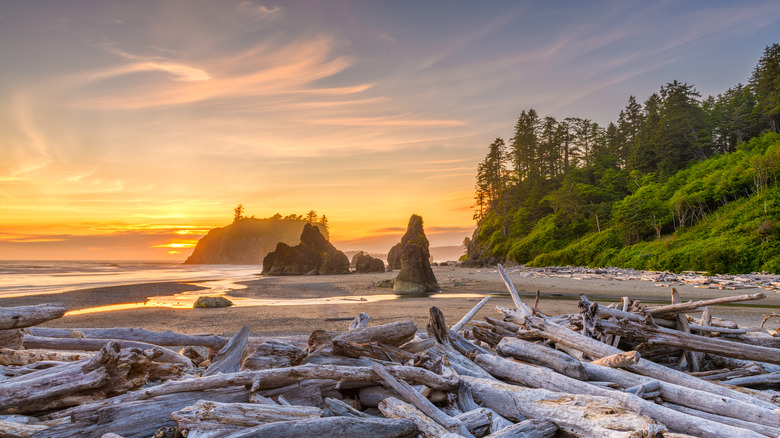 Sean Pavone/Shutterstock
The West Coast of the U.S. is synonymous with beautiful stretches of sand that instantly put your loved one in the mood to relax. These beaches are typically highlighted in film and television, with endless white sand against the crashing blue of the Pacific Ocean. California is the standard location, but it's not the only state on the coast. California's sandy shores are often quite crowded and don't offer the relaxing beach vacation many expect. Anyone who has visited Laguna Beach or Santa Monica in the middle of summer can attest to that.
The stretch of coast along Olympic National Park in Washington State isn't overcrowded or overdeveloped. It's well-known by Seattleites and inhabitants all over the Pacific Northwest but still isn't too popular among travelers from further afield. Thus, while it is busy in summer, it never feels claustrophobic and due to limited amenities, you won't have casual beachgoers looking for a suntan and seaside restaurant. 
If you're looking for a dog-friendly trip or somewhere nature-oriented near the coast, Olympic National Park may be ideal. Camping is permitted at Kalaloch and South Beach campgrounds, and the former is open year-round, but it's advisable to book in advance if visiting between June and September. The Kalaloch Lodge is also an option, but you'll need to reserve ahead of time as well. Camping right on the beach is permitted between Ellen Creek and Hole-in-the-Wall at Rialto, but you'll need a wilderness permit.
Eastern Townships, Québec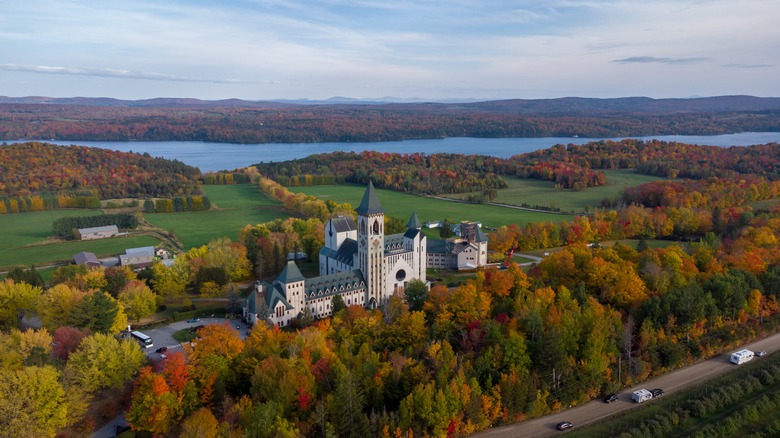 Potifor/Shutterstock
Québec has long been a "different" destination for Americans, a little slice of Europe in North America. However, most stick to the big cities, such as Montréal and Québec City, but under-the-radar townships like les Cantons de l'Est shouldn't be missed. The Eastern Townships are a favorite destination among Quebecers, no matter the season, and many of the townships have vacation cottages (available to rent) in the region. Enjoy small-town charm reminiscent of New England. Or, head to Mont-Orford and Mount Sutton, the perfect provincial parks to try cross-country skiing, snowshoeing, and sledding. The snow starts falling in December and doesn't go away until March here. And, of course, don't miss a visit to a "cabane à sucre", which is a sugar shack or sap house, where the internationally renowned Canadian maple syrup is produced.
In the warmer months, the mountains and countryside are perfect for hiking, biking, and swimming in the lakes. Apple orchards and cider houses make for a nice place to refresh in the summer and fall. And come September, apple picking is a great activity that will produce some tasty souvenirs to bring home. A trip to the Eastern Townships is a great gift for someone who loves the outdoors and Europe but may want to experience a more unique destination.
Grand Est, France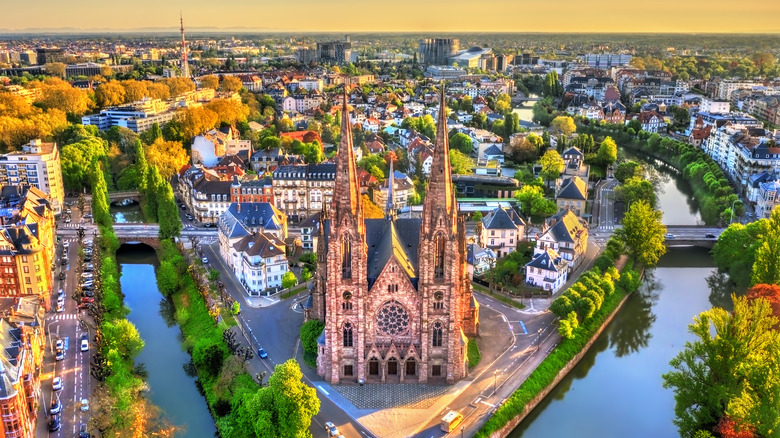 Leonid Andronov/Shutterstock
The Paris experience has been a crowded experience for decades. So, we'd like to suggest gifting a different part of this amazing and diverse country to the Francophile in your life. The Grand Est is a short train ride from the capital city but provides a totally unique kind of trip. Home to rolling green fields and picturesque cities, Grand Est is a beautiful part of France. Strasbourg is one of the best-known cities in the region, famous for its Christmas markets, but there's so much more. The amazing Alsacien wine country produces top-quality grapes, including crémant — champagne's rival. Additionally, the cute towns of Colmar and Mulhouse shouldn't be missed, especially during the holidays, as these are also magical Christmas villages.
From Strasbourg, it's just a 1.5-hour train ride to Metz, one of the country's most adorable hidden gems. Metz offers holiday markets that rival Strasbourg's, adorable botanic gardens, and a riverside pathway that provides great views of various Roman ruins. Finally, Nancy, located between Strasbourg and Metz, is a necessary pit stop, even if you do nothing but marvel at the gold-studded main square. As for food, must-tries (beyond the wine) are Quiche Lorraine, tarte flambée (a French flatbread), gingerbread, and mulled wine come Christmastime.
Prizren, Kosovo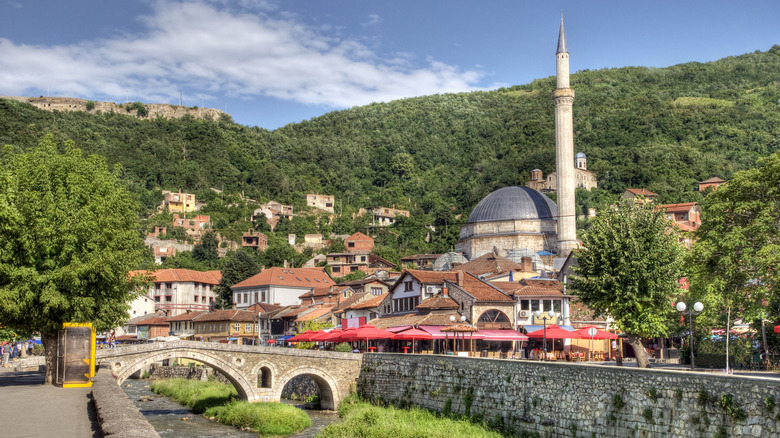 Davelongmedia/Getty Images
One of the world's youngest countries, Kosovo isn't well-frequented by many, particularly not Americans. Yet, the tiny nation is home to one of the Balkan's most charming (and religiously diverse) cities — Prizren. It's a great place to send the adventurer in your life who has already visited a lot of Europe and enjoys the off-beat. Set against the Sharr Mountains with the Lumbardhi River rushing through its center, the small city is one of the most idyllic in the region. The green hills surrounding the center make for a nice backdrop for the traditional Ottoman-style white and red homes and the numerous mosques and churches. Make sure to also book a walking tour to learn about the city's complex history.
One must-visit is the stunning Old Stone Bridge in the heart of town. Built in 1515 but destroyed in floods in 1979, the bridge has since been restored to its former glory and now serves as the top photo spot in Prizren. And if your loved one enjoys a bit of exercise, they can hike up to the fortress that overlooks the city. Or, if time allows, they can visit Sharr Mountains National Park. And finally, once they've explored to their heart's content, the cafés in Prizren serve some of the best coffee in Europe, for half the price of Italy.
Asilah, Morocco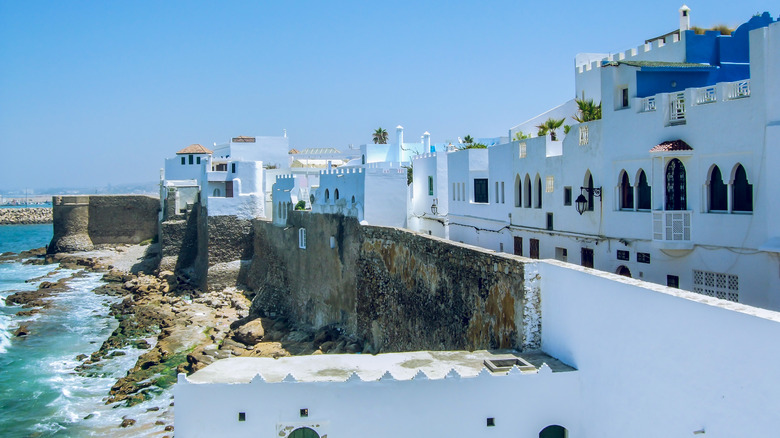 Jose Carlos Serrano Ruiz/Getty Images
If travelers visit the north of Morocco, it's usually Tangier, an easy ferry ride from Spain. However, just a bit further south (one stop on the train to be exact) lies lovely Asilah. This small beach town is quiet and cute, without much to do besides wander the beach, enjoy the brightly colored buildings, and take a mint tea with great views. If someone you care about is in need of a truly relaxing vacation, send them to Asilah this year. 
There are numerous beaches to choose from that often aren't as crowded as further south. But for the cleanest and best, head a bit out of town. Like other northern cities, you'll hear more Spanish spoken here than French as a second language. Also, for such a small place, the murals and street art are abundant and really add to the beautiful rainbow of the medina. The main appeal of visiting this part of Morocco, though, is the slower pace. You can enjoy the sound of the ocean while knowing you've discovered a hidden gem.
Amazon Rainforest, Ecuador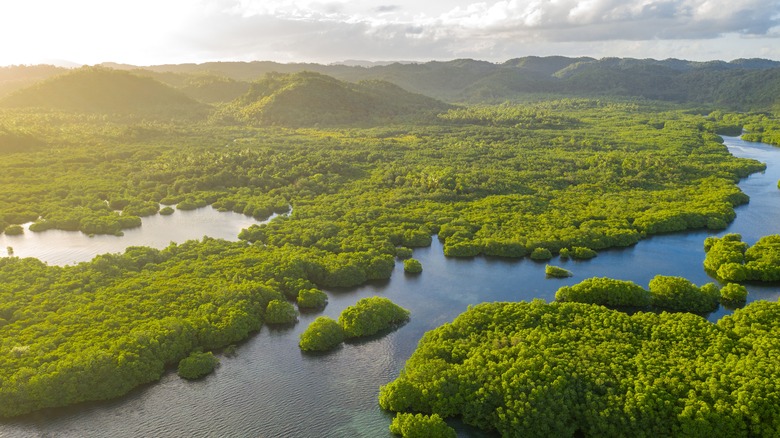 Valentin Ayupov/Shutterstock
Understandably, most travelers planning to visit the Amazon envision the trip as one to Brazil, home to the largest portion of the rainforest. But, savvy travelers, or gift-givers in your case, send their loved ones to Ecuador. This may be the better choice for a few reasons. First, the Amazon is much more accessible here, as it's just a couple of hours from Quito, the capital. So, instead of the long journey required from Rio or Sao Paulo (usually a combination of a flight, boat ride, and drive), you can relax during a single short plane or bus ride.
Additionally, since most would-be Amazonian travelers visit Brazil, there will be fewer crowds to contend with in the Ecuadorian Amazon. This makes for a much more peaceful and enjoyable trip. And since the country is so compact, it's easy to explore further afield like the coast, Galapagos Islands, and mountains following your rainforest experience.
Atlantic Coast, the Netherlands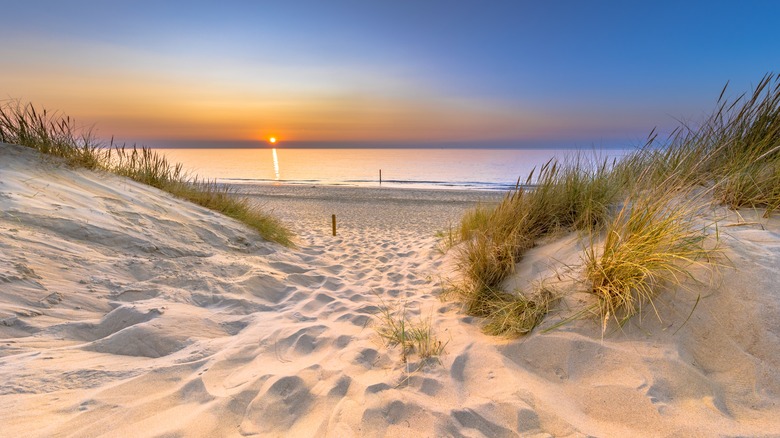 Rudmer Zwerver/Shutterstock
Visitors to Europe looking to enjoy the sea typically head to Mediterranean destinations such as the South of France or Greece. If they favor the Atlantic, Spain and Portugal are the favored options. However, for a different type of trip, gift a vacation to the Atlantic coast of the Netherlands. The water and climate might not be as balmy as the more popular destinations, but the Dutch Coast has its benefits. It's less crowded than the other European beach spots. And, the beaches are sandy, which isn't incredibly common in Europe.
The area is referred to as the "Zeeland Rivieria," named for the province and nodding to the fact that locals flock here for coastal vacations. Home to charming villages like Domburg, Zouteland, and Oostkapelle, there are numerous options for home bases, and your friend or family member can explore the region's beaches, forests, and other villages via the many biking and walking paths that connect the towns. And, if you're feeling particularly adventurous, there are many riding stables where visitors can go for a gallop on the beach.
Mendoza, Argentina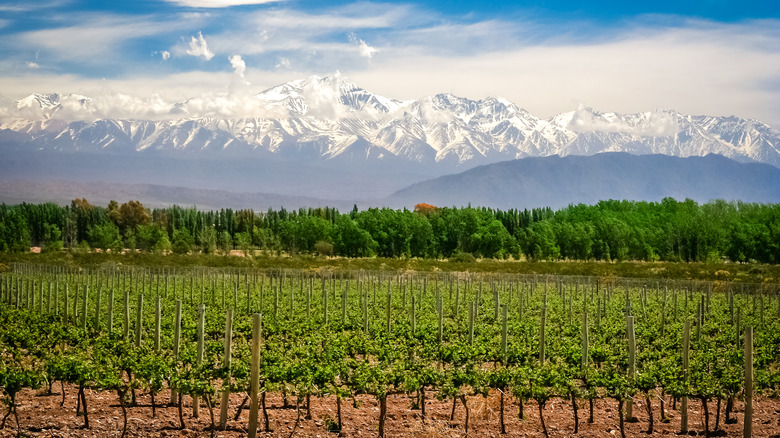 Pav-Pro Photography Ltd/Shutterstock
Chile is the better-known of the two wine-and-mountain countries that make up the bottom half of South America. However, a favorable exchange rate, under-appreciated grapes, and amazing nature are all awaiting whoever is important enough to you to send to Argentina. One destination to explore is Mendoza, a lovely city in the west of the country not far from the Chilean border. While most visitors to the country choose the lively capital of Buenos Aires, Mendoza is set in the foothills of the Andes and is a breathtaking place to plan a trip for a loved one who loves the outdoors and a bit of vino.
They can hike, take a guided tour of the mountains, or participate in other outdoor activities like rock climbing, white water rafting, and skiing in the winter months. Argentinians also love a good equestrian outing, so perhaps consider a horseback ride in the Andes or watch the country's national pastime — no, not soccer, polo! 
Just remember, this is the southern hemisphere, so plan a trip during the U.S. winter or fall for the best weather. And, of course, don't forget to visit multiple wineries that grow the famous Argentinian Malbec. Additionally, the area is known for its olives, so make sure to stop at a farm or two for local samples. 
Tbilisi, Georgia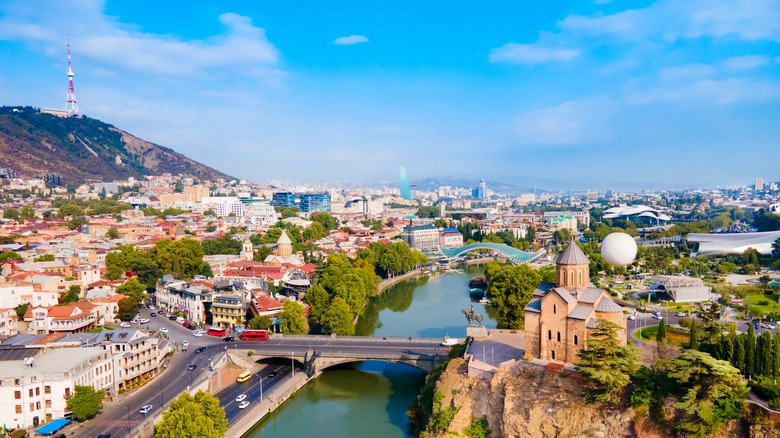 saiko3p/Shutterstock
The Caucus region has exploded in popularity in recent years, so it's advisable to send the adventurer in your life soon. Tbilisi, Georgia's capital city, is an incredibly unique, affordable, and naturally beautiful city, as it's flanked by cliffs with the Kura River splitting it in two, akin to the Seine in Paris. The architecture is also that bizarre mix that seems common in the Caucasus region — ancient monasteries and churches intertwined with uber-modern buildings, all with a green wash of trees throughout the city. Don't miss a cable car ride to get an aerial view of the city. 
Tbilisi sprawls much further than at first glance, but in every corner of it, you'll find beautiful sites and fantastic food for extremely affordable prices. The wine from the surrounding countryside is also amazing (and amazingly cheap), and don't forget to sample the orange wine, a local specialty. Make sure to plan a day tour out to the wine region just east of Tbilisi to sample unique varietals among the spectacular scenery. Back in the city, there is a bustling café culture and nightlife that bleeds into the wee hours of the morning, ensuring your gift recipient is never bored.
Greenland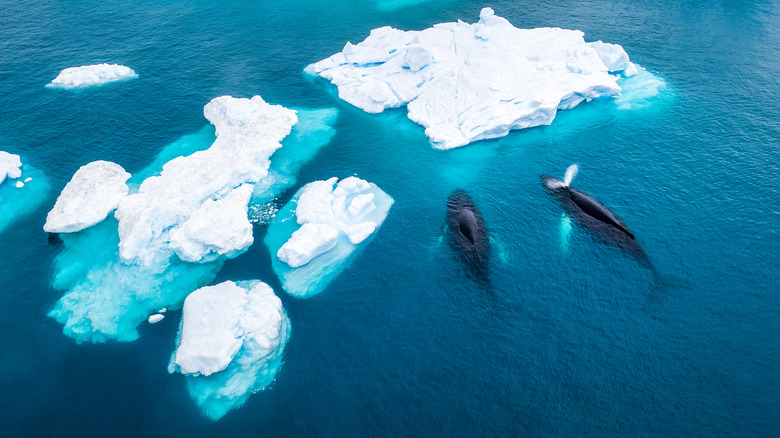 Eloi_omella/Getty Images
Antarctica is a bucket list destination for many people, as the wildlife, glaciers, and sense of exploration are truly unmatched. But you can plan a similar trip, plus a bit of Arctic and Indigenous culture, by visiting Greenland. Just keep in mind, though, that this is a very specific type of travel destination and best for travelers looking for a new type of experience. While Greenland boasts jaw-dropping nature and wildlife, the accommodations outside of the capital and southern portion of the country will be basic, whether it's camping or very rustic cabins. Additionally, there aren't that many paved roads, so you'll mostly get around by boat, small planes, or sleds and snowmobiles in winter.
You can kayak among glaciers, go dogsledding, hike the unique wilderness, or visit rural farms. It's also a great place to learn about Inuit culture, a must while visiting Greenland. One thing to keep in mind: It's often about the same price to select a prepackaged tour as it is to plan everything yourself. However, since tourism is still young here and the infrastructure may be difficult to navigate, you should always choose a government-approved agency when it comes to packaged tours of Greenland. 
Busan, South Korea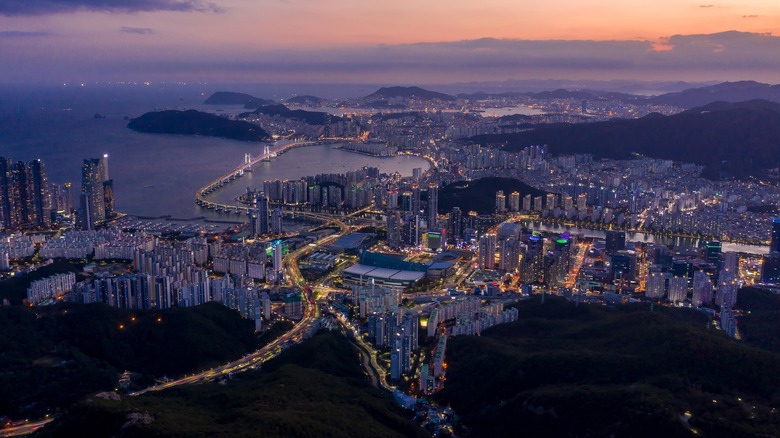 nattanan726/Shutterstock
Travelers to Asia who want a great beach typically head to the Southeast: Thailand, Vietnam, or Cambodia. A little-known fact, however, is that Korea actually has some fantastic sandy stretches, particularly in the south. And if you're looking to plan a trip for someone special that combines a bustling cosmopolitan city with world-class sunbathing, Busan is the ideal location. There are seven long stretches of clean, white sand, just steps from the urban streets filled with shops, cafés, and bars waiting to be explored. If your loved one happens to be a cinephile, Busan also hosts Asia's largest film festival each October.
Busan also offers amazing cuisine, and its location along the coast is the main reason. Make sure to plan a stop at Jagalchi Market, the country's largest fresh seafood market for fresh and dried fish. There are also sit-down restaurants on the first floor. Additionally, nearby Gukje Market is where travelers should head if they want to wander stalls selling a variety of goods, from cooking utensils to clothing and snacks. Finally, a visit to the Busan Modern History Museum is a must for all visitors to the city, as Busan is known for its reverent attitude toward Korean heritage.