11 Reasons You Should Visit Brazil That Have Nothing To Do With The Olympics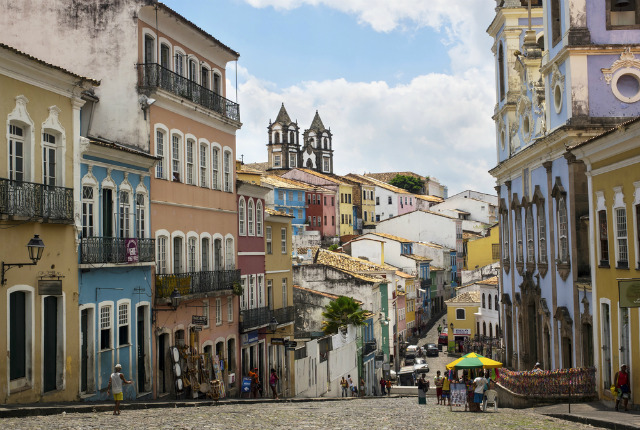 R.M. Nunes/ Shutterstock
We may receive a commission on purchases made from links.
Reasons You Should Visit Brazil that Have Nothing to Do with the Olympics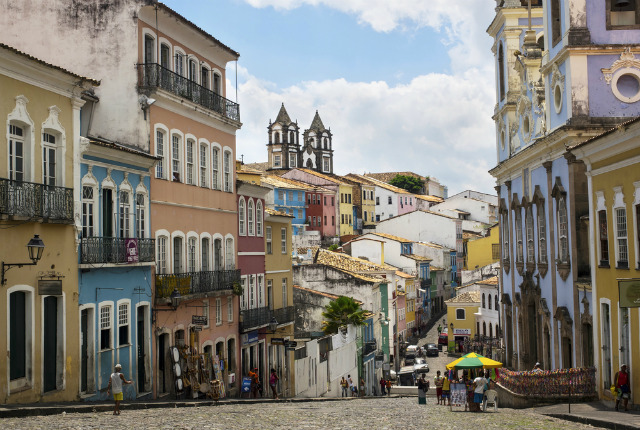 R.M. Nunes/ Shutterstock
We turned to avid travelers and natives of Brazil to highlight some of their favorite things about the country. From specific cities like Florianopolis to more grand cultural customs and even specific adventures, these are the top reasons you should visit Brazil that have nothing to do with the Olympics.
Belo Horizonte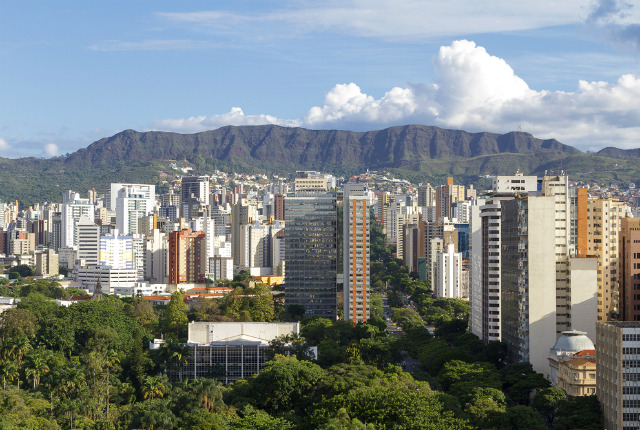 Shutterstock
"Belo Horizonte (beautiful horizon) is a city that is surrounded by mountains and nature," said Ricardo Trigueiro, a Brazilian native, avid traveler and author. It's also one of the best spots in the country to enjoy a drink. Home to thousands of bars and traditional food and drink, Belo Horizonte is arguably the best place to enjoy Brazil's national cocktail, Caipirinha. "But for those that are adventurous, Belo Horizonte is located near a few great tourist destinations such as historical sites, waterfalls, preserved parks and caverns, which will truly make the visitor's eye shine."
The People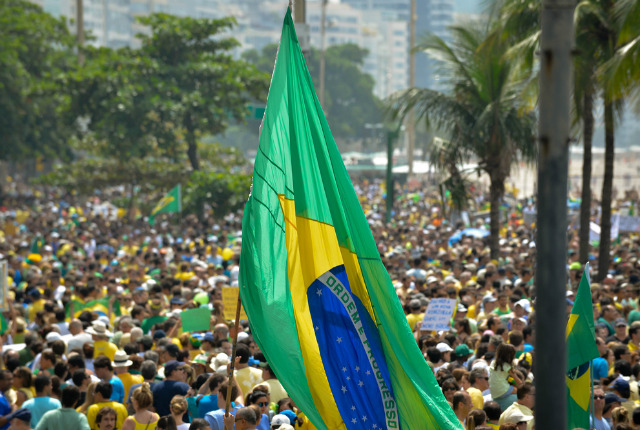 Celso Pupo/ Shutterstock
"I took my wife and two kids to the World Cup last year and while that may not be the best way to see Brazil (with 600,000 football fanatics?), we had two unique experiences that compel me to return, both involve the people," said avid traveler Louis Altman of GlobaFone. In one of those instances "I had a kidney stone attack and ended up in a clinic where they gave me an IV with opium in it (WOW). My wife Amy got to talking to a teenage girl who was also having a IV of something and her mom overheard me blathering incoherently about a pina colada with no rum. She owned a juice shop... [and] left her daughter in the clinic to go open her shop so that as we walked by to go to the pharmacia to get my prescription she handed us this magical concoction. And then didn't want to charge us for them!"
"I was struck by the level of hospitality of these experiences: people willing to interrupt their lives for complete strangers. It was a magical experience and they have prompted me to keep Brazil on my 'must go back' list."
Florianopolis, Brazil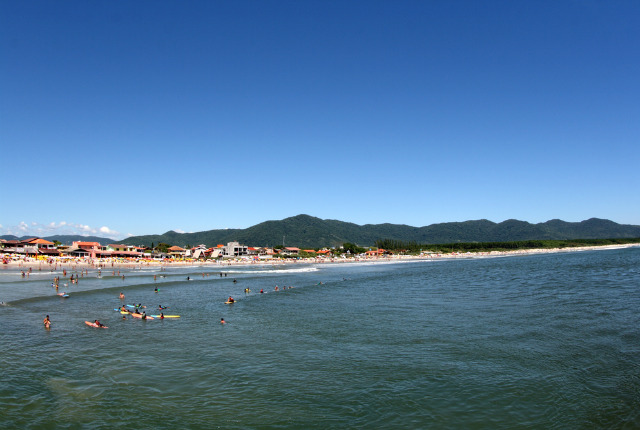 Shutterstock
Regularly praised for its party atmosphere, local recreation and overall charm, Florianopolis has been gaining popularity among locals and travelers alike. With more than 40 beaches and an eccentric culture all its own, this town is a particularly great spot for surfers. Florianopolis hosts competitions for some of the best surfers in the world and it's definitely worth a trip if you want to try your luck on some Brazilian waves.
The Mix of Cultures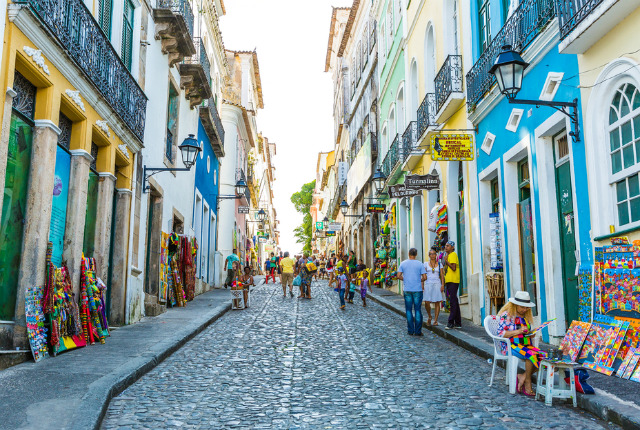 Filipe Frazao/ Shutterstock
"The main thing about the country and in my opinion why I keep going back is the culture," said Mark Lester, an expert on Brazil and founder of a Brazilian drink brand. "I don't think a lot of people understand is that Brazil is a true melting pot. For a country that is bigger than the continuous United States, it welcomes a truly diversified population." And it's that population that allows visitors to "experience multiple cultures and customs in one amazing place."
Salvador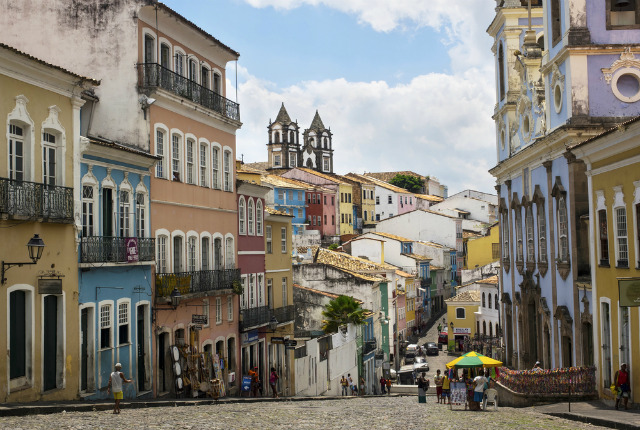 R.M. Nunes/ Shutterstock
This well-preserved historic city is a stunningly beautiful part of Brazil that visitors should take time to explore. Salvador da Bahia, the first colonial capital of Brazil, features cobblestone streets, historic monuments and brightly-colored buildings that date back to the 17th century. Today visitors can still experience much of the old world charm, but the city also has modern-day draws like festivals and mouthwatering cuisine.
Adventure on the Amazon River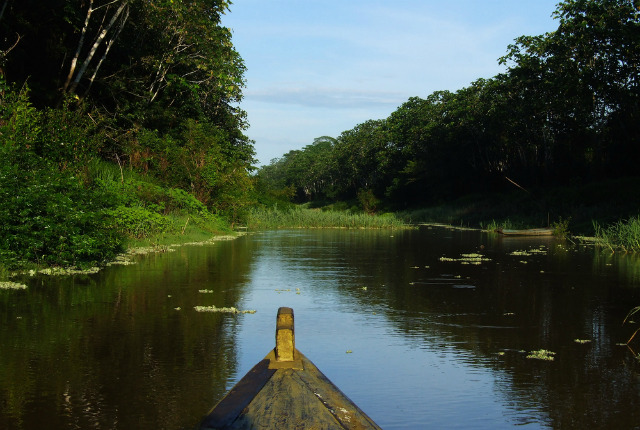 Shutterstock
"I highly recommend going upriver in a small boat on the Amazon," said Elizabeth Avery, founder of Solo Trekker 4 U, who spent Christmas exploring the area. She recommends taking the trip in a boat and making it a point to see the unique wildlife—especially "the lovable Capybara, the world's biggest rodents at up to 150 pounds." 
Incredible Celebrations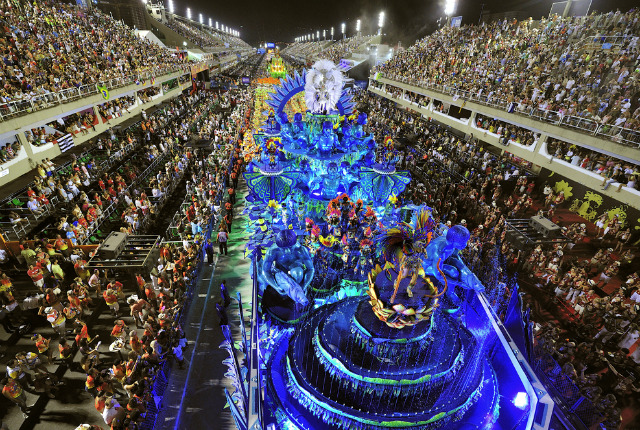 T photography/ Shutterstock
"Travelers seeking excitement and adventure in South America need look no further than the greatest party in the world: Rio Carnival," said Matt Barker, publisher of the free e-book, Guide to Rio Carnival. "Every year Rio de Janeiro, already a hard partying city, erupts into a samba-fueled celebration of hedonism that occupies the streets for weeks on end. Although the Sambadrome's samba school parades are the best-known attraction there's much more to Carnival than makes the TV screens back home, with each neighborhood throwing its own local festival, all adding to the local flavor and authenticity of the Carnival experience." Even outside of Carnival, though, travelers can easily find incredible nightlife in cities across the country, big and small.
Iguazu Falls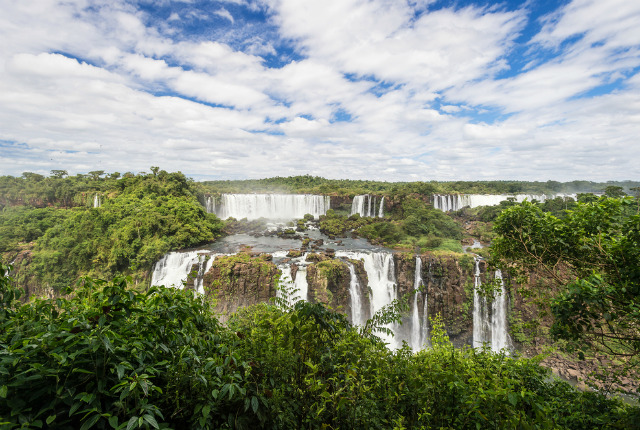 Shutterstock
Curitiba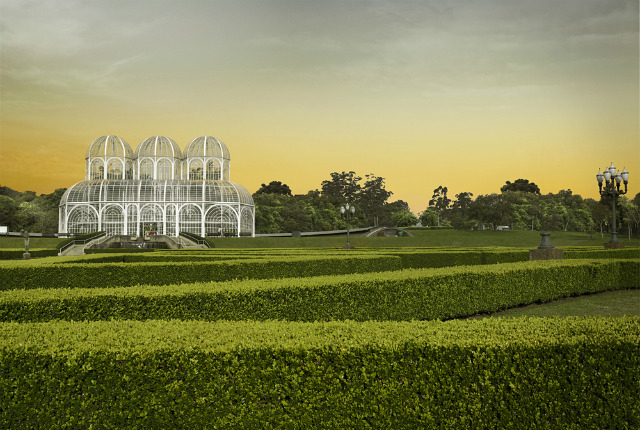 Shutterstock
A city way ahead of its time, Curitiba is known around the world as a model for urban planning and one of the best places to live in Brazil. Visit this easy-to-navigate city and see some of the 15 parks, the botanical garden and the infamous Oscar Niemeyer Museum.
The Lesser-Known Communities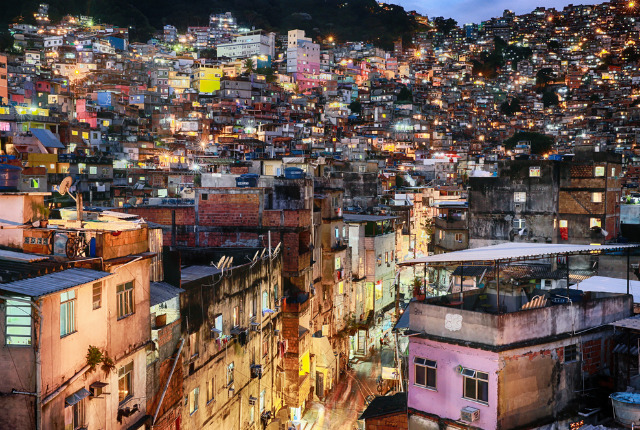 Jefferson Bernardes/ Shutterstock
"I spoke at a sports conference in Brazil regarding the topic of Risk Management and the Rio Olympics. I hoped to visit Olympic venues, but instead went to the largest favela, Rocinha Favela," said Katharine Nohr of Nohr Sports Risk Management. "I read that tourists should not venture into favelas alone, but must use a guide, [so] I signed up for a favela tour, which took 2 tourists from Puerto Rico and myself to the Rocinha favela...To my surprise and delight, I was impressed." Nohr said the favela that overlooks Rio de Janeiro was like a small, thriving city and that she was glad she went to see it.
Lençóis Maranhenses National Park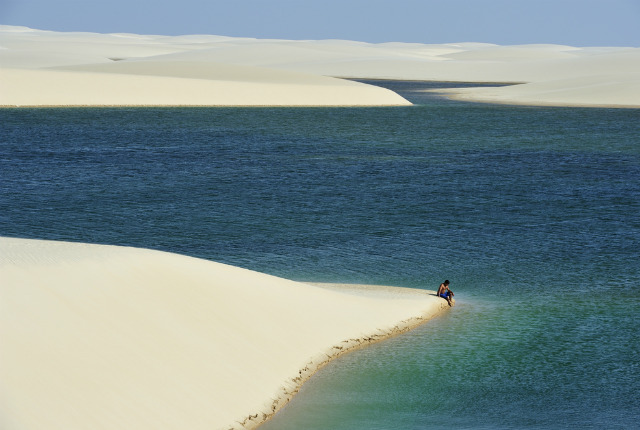 Shutterstock
Giant white rolling dunes as far as the eye can see might lead you to believe that the Lençóis Maranhenses National Park is just a desert, but a closer look during the rainy months reveals something that looks more like a mirage than reality. During the wet season, the low lying areas between the dunes flood with rain water, providing a home for fish and a mind-blowing sight for all who visit.