Unexpected Perks That Come With Booking Your Cruise With A Travel Agent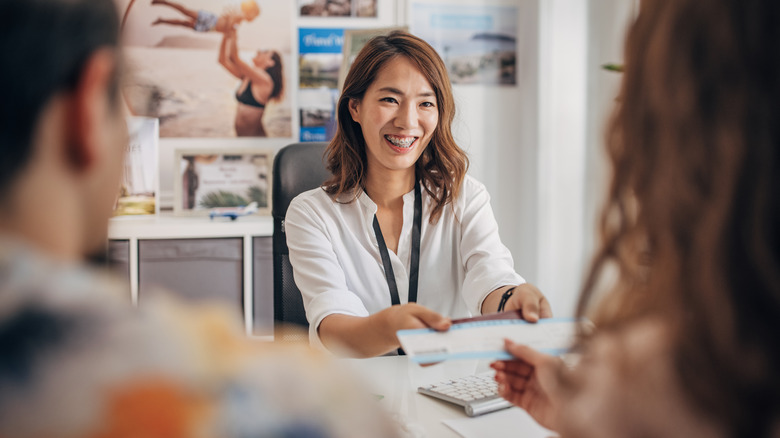 South_agency/Getty Images
It's never been easier to plan a vacation these days. Thanks to an abundance of resources available at our disposal, we can arrange an entire trip ourselves with little outside intervention. The limitless access to information we're afforded thanks to the internet allows us to make informed decisions about virtually everything related to our travels, so we can easily plan in line with our budgets and interests. DIY-ing booking flights, hotels, car rentals, accommodation, and activities is relatively painless, too. 
Online booking platforms offer a wealth of options, making it simple to compare prices and secure the best deals. Need recommendations? You can sift through social media, online forums, travel blogs, and dedicated review sites to collect valuable insights on improving your trip. You can also enjoy complete flexibility if you do all the planning since you don't have to discuss whatever changes you want to make with another person. You can modify your travel dates, cancel reservations, and subsequently book replacements whenever you like. 
This isn't to say that you should do away with travel agents completely, though. They can be great planning partners if you don't have enough time to do it yourself, saving you the stress of juggling multiple tasks. They can also be a godsend if you're planning to go on a cruise, especially if it's your first time. Not only do they possess valuable niche knowledge, but they may be able to snag you some additional benefits you otherwise wouldn't get from booking sites.
A travel agent can score you discounts and upgrades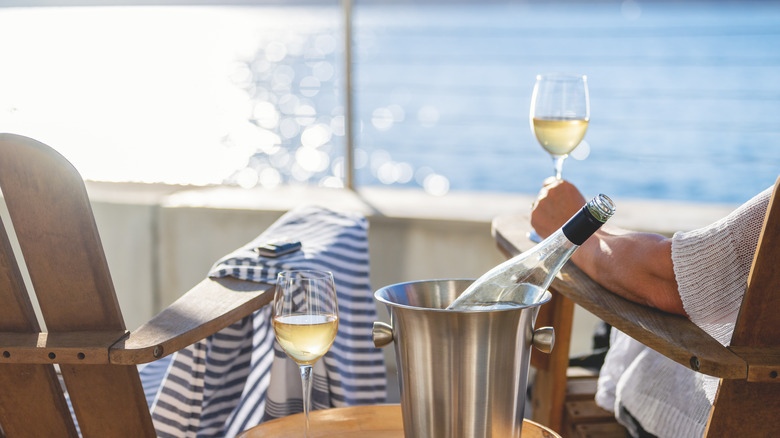 Courtneyk/Getty Images
If you're a newcomer to cruises, you may find planning one incredibly overwhelming since you have to take into account factors like the type of cruise line to book, cabin type, dining room meals, shore excursions, and more. Travel agents streamline the booking process on your behalf, and with their industry-specific expertise, they can supply helpful advice for a cruise that caters specifically to your wants and needs. Agents also have the unique ability to clinch deals to help you save or at least deliver the best value. 
Many even get first dibs on special rates and fares, provide offers for solo and group travelers, and score perks like onboard credits (essentially free money you can use during the cruise) and stateroom upgrades. "Beyond discounted pricing, they can also provide ways to save in other areas or [ways to] take full advantage of offerings available to you — bringing not just cost savings, but delivering an even greater overall value," Gray Faust, executive editor of Cruise Critic, informed Real Simple.
Travel agents often don't charge extra for their services, as plenty of them primarily earn through commissions. In fact, some even keep a close eye on price changes and issue a partial refund to save you even more money. Plus, in case you run into trouble while at sea, having an agent as an advocate can help you escape sticky situations faster. While booking cruises online is always an option, leaving it to an agent could offer a seamless, more enjoyable experience overall.