Why You Should Think Twice Before Trusting Tripadvisor Reviews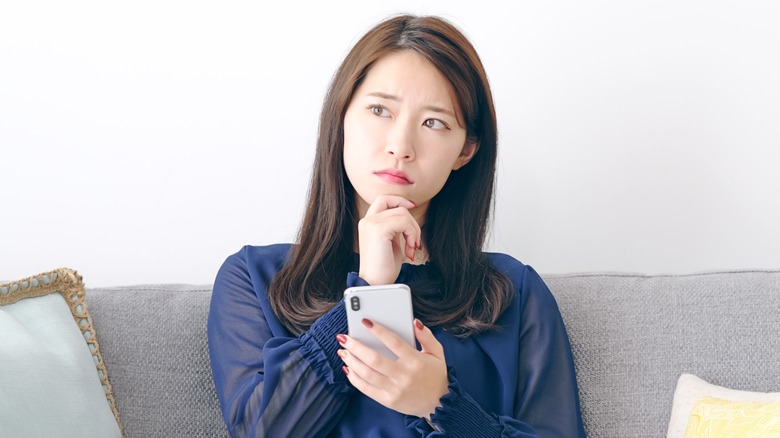 metamorworks/Shutterstock
You likely listen to your family and friends when you ask for restaurant suggestions, your coworker for productivity hacks, and maybe your favorite influencer for product recommendations. Many of us rely on actual firsthand accounts when trying new stuff, so when it comes to travel and researching places we are interested in visiting, we have an inclination to read online reviews for places like Airbnbs and get the perspective of people who have actually been there.
According to Business Destinations, around 88% of consumers believe that online reviews are on par with personal recommendations. Furthermore, Andrew Mabbutt, co-founder of global ratings and reviews provider Feefo, told the outlet that "reviews are increasingly becoming an integral part of the customer journey. The latest figures from the BrightLocal Consumer Report state that 92% of buyers are making decisions based on the reviews they read online." At the end of the day, "it all comes down to trust," he said.
Reading reviews on websites has already become part of everyone's pre-travel routine. However, it's always best to err on the side of caution when it comes to trusting what they say, especially on sites like Tripadvisor. Apparently, these sites are ravaged by both negative and fake reviews.
Negative reviews are amplified on TripAdvisor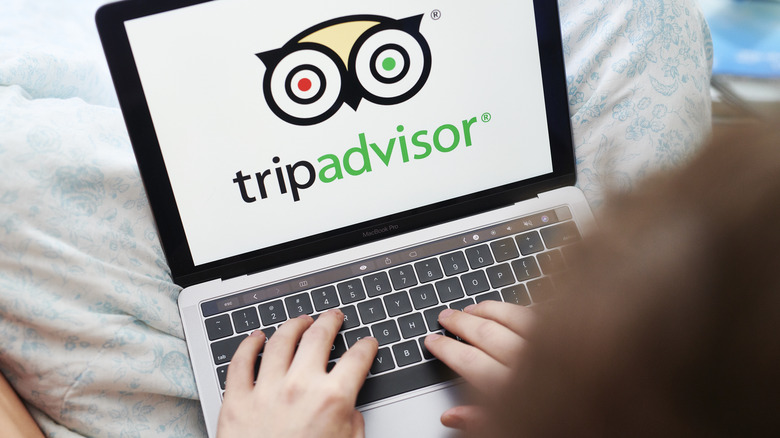 Bloomberg/Getty Images
Don't get us wrong: We certainly acknowledge that Tripadvisor offers a treasure trove of information that can help you plan your future trips. The popular travel platform offers nifty data on just about everything — from the opening and closing times of restaurants and the list of amenities a hotel has to the best transportation options you can take and all the fun activities you can do in a certain city or town should you decide to head there. Checking Tripadvisor is actually encouraged for travelers who want to make planning easier. But when it comes to reviews about certain establishments, you should be wary about believing them.
The reason? Negative reviews tend to be amplified, which may then adversely affect your perception of a business. Inc once noted that customers are more likely to leave reviews when it's fueled by an unpleasant experience, while only one in 10 satisfied customers make an effort to write a good review. As a result, you may notice more of the bad than the good, and you may end up missing out on a good experience because you let a handful of negative reviews influence your decision.
What's more, it's easy to create fake reviews on the site, so it can be hard to tell whether a review is genuine or not, no matter if it's a positive or a negative one. It's not uncommon to come across reviews that have been submitted by suspiciously new accounts.
There are tons of fake reviews on there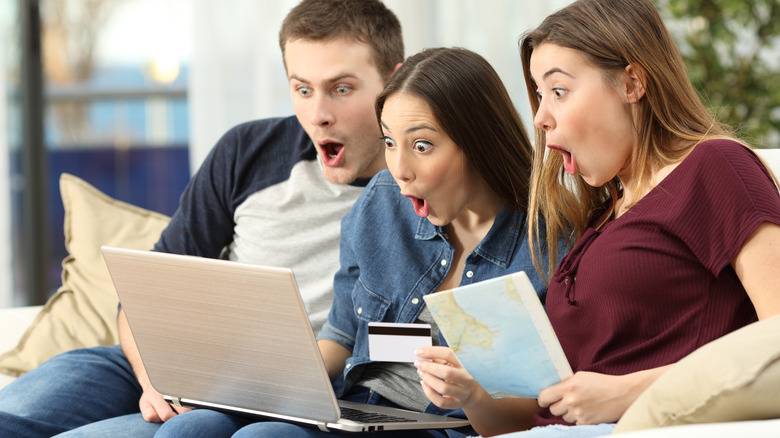 Antonio Guillem/Shutterstock
Since it's relatively easy to create fake reviews on Tripadvisor, it doesn't come as a surprise that it's bombarded with phony ones — positive or otherwise. In its 2023 Transparency Report, the company noted that it removed an astounding 1.3 million reviews on the site in 2022, with 72% of those immediately scrapped before they were reflected on an establishment's page. While it assured that the company is taking the necessary steps to fight against fake reviews, including issuing warnings to businesses found to manipulate reviews, it's still important to be extra careful in trawling through them.
Lauren Dragan, a consumer feedback analyst, told The New York Times that when you're reading reviews, you may want to pay close attention to the ones with three stars rather than overly positive or negative ones, as the "average" reviews tend to display more transparency. Meanwhile, Dr. Eric K. Clemons, professor at the University of Pennsylvania's Wharton School, suggested that you also take time to check a reviewer's profile to see if their review is fake or not. Usually, "someone who's paid to write reviews probably isn't doing a lot of writing under the same name," he said. To be safe, it's better to ignore profiles with 10 reviews or less.