When To Use A Travel Agent And When You Can Skip It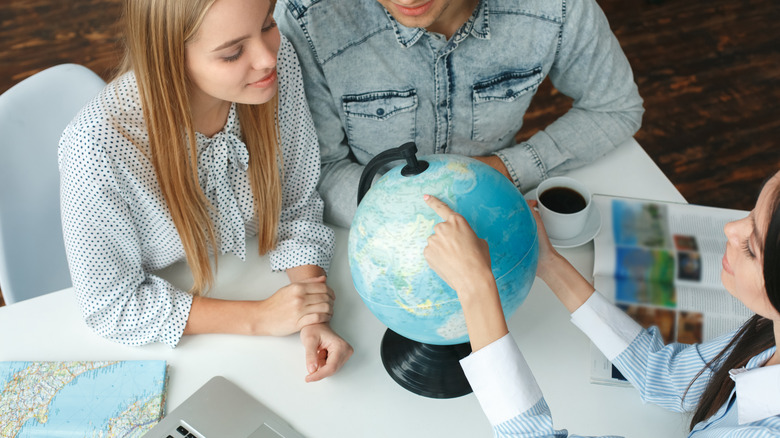 Viktoriia Hnatiuk/Getty Images
Travel opens up a world of possibilities for adventurers. When you know there's an opportunity to explore a new destination, the options can feel both endless and exciting. On the other side of it, the logistics of travel planning can also feel decidedly daunting.
While some travelers prefer to take on the task of booking tickets, hotels, excursions, and transportation independently, it's certainly not a task everyone finds to be stress-free. This can be particularly true when visiting a new, international destination for the first time where language barriers come into play. This is just one instance where the services of a travel agent might make a huge difference.
Whether having professional planning assistance puts a traveler's mind at ease, or saves them money, there are circumstances when travel agent services can provide big benefits. The U.S. Bureau of Labor Statistics estimates there are just under 40,000 travel agents in the U.S. According to these statistics, the majority of these professionals work within travel arrangements and reservation services. Other travel agents specialize in corporate travel, recreation industries, and air travel specifically.
Deciding when to use the services of a travel agent and when to skip it comes down to a variety of factors. Things to consider often include travel time, finances, itinerary, destination, and of course, personal preference. When you're not tackling travel details solo, travel agents can offer some unexpected perks.
When a travel agent could elevate your getaway experience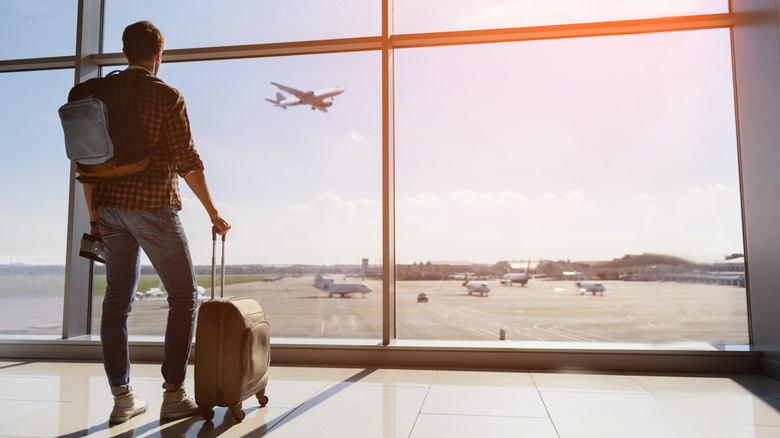 Yakobchukolena/Getty Images
For all of the thrills travel offers up, it's also a process that comes with just as many unknowns. Whether it's a lost passport, transportation issues, or a closed attraction, travel is reliably unpredictable. It's fair to expect the unexpected with every booking.
Travelers who plan on flying to their destination often face the risk of delays and cancellations. The Federal Aviation Administration handles an average of 45,000 daily flights. That means 45,000 possibilities for flight schedules to change at any given time.
Those who are prone to worrying about flight issues will often find travel agents are particularly adept at remedying the situation effectively. Just knowing you have someone to call when a flight doesn't go as planned can put your mind at ease and make a trip more enjoyable. Travel agents are often available to be contacted at all hours of the day or night, and can rebook flights on your behalf. This means no waiting behind a ticket counter to speak to an airport representative or spending hours on the phone with the airline to reschedule.
Using a travel agent is also ideal when travelers are looking to enjoy fun hotel perks. That's because many hotel programs are exclusive to authorized travel agent bookings. Everything from room upgrades to complimentary breakfast options could be just a travel agent phone call away.
Times a travel agent might not be necessary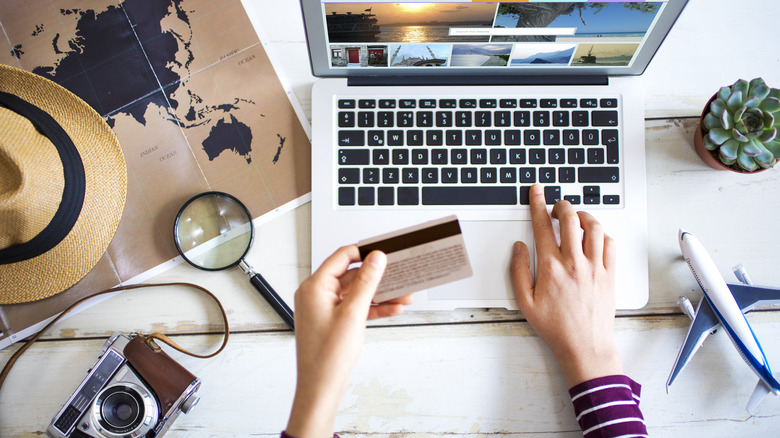 Seb_ra/Getty Images
There are a variety of travel agencies out there to choose from when it comes to specialized travel planning. From African safari experts to global cruise specialists, travel agents can be selected based on specific types of trips. However, if you're not booking a full, customized travel package, you might not need travel agent assistance.
Most travel agents don't receive significant discounts on behalf of their clients for short flights and trips. That's because travel agents primarily work on commission. When a variety of hotels, tours, and local vendors are included on the itinerary, travel agents receive financial incentives which benefit their clients. Those planning a quick getaway without many logistics included might find planning independently could amount to the same or less fuss as working with a travel agent.
Another scenario where it might be better to book your own travel would be when you're cashing in on travel card points or frequent flier miles. Typically, travel agents will receive a commission that's based on the price of the airline tickets they book for clients. Using points or airline miles for a client is often detrimental to an agent's bottom line, making it a service they're unlikely to offer.
Access to travel perks is always exciting. However, booking on your own might be a better option depending on the itinerary. Taking time to weigh the benefits of travel agent services is always a good idea before heading out on any adventure.