Swap Tuscany For This Lesser Known Region Of Italy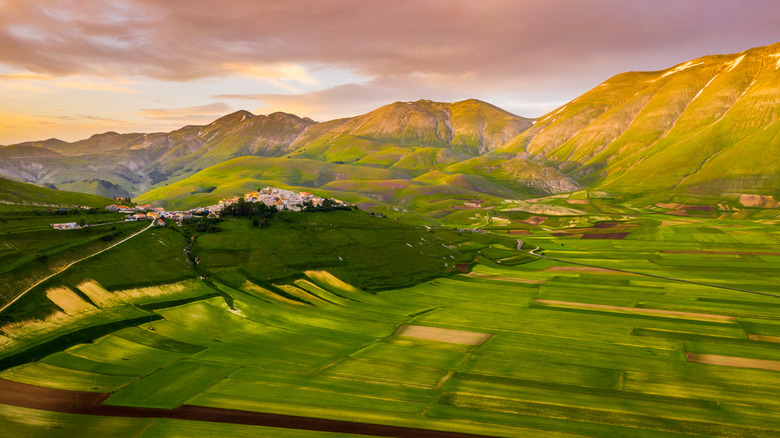 Simonskafar/Getty Images
We've all fantasized and romanticized about visiting Italy, and while the cathedrals in Rome and the lemons of the Amalfi Coast have likely lived in our Italian dreams, there's a good chance one of the highest bucket-list Italian destinations for the majority of us are the rolling hills of Tuscany. Tuscany is one of Italy's 20 regions, and easily one of the most sought-after by tourists. It makes sense. Tuscany is home to one of Italy's most popular cities, Florence, and is well known for creating some of the world's most complex and delicious wine (Chianti, anyone?).
However, because Tuscany appears many people's travel bucket lists, some of its most popular towns and cities are frequently crowded. And while there are hidden gems to be found in Tuscany, if you want to avoid crowds entirely and head where the masses don't, there's another Italian region to add to your radar. Umbria, located in central Italy, borders Tuscany, lying just south of it. Therefore, the landscapes and climates are somewhat similar, meaning you can get a similar feel in both a culinary and wine sense (though every region in Italy is known for something unique). So swap out overly touristy Tuscany for something a little more off-the-beaten-path.
What to do and where to go in Umbria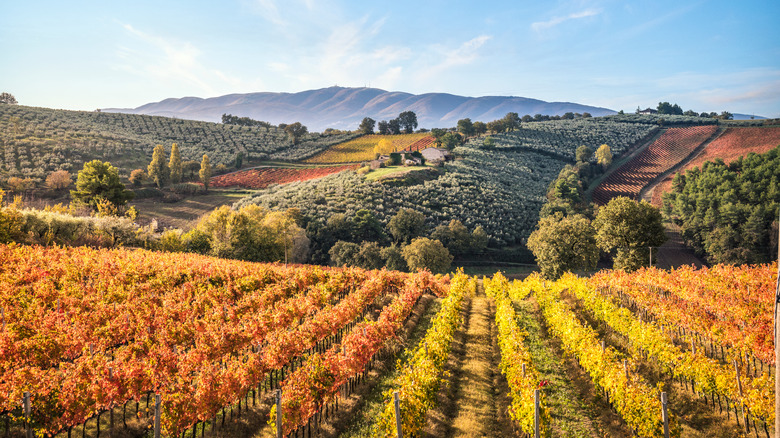 Stefano Termanini/Shutterstock
Like Tuscany, Umbria is great for wine-tasting in Italy. Commonly referred to as "Italy's green heart," Umbria's vegetation and climate allow for plenty of wineries and olive groves, which thrive in the landlocked region. It's safe to say you'll want to sip some of Umbria's wines while visiting. Some of Umbria's best towns for wine are Assisi, Montefalco, and Todi, but you really can't go wrong anywhere when it comes to wine in Umbria.
Perugia is the capital of Umbria, and many visitors choose to spend at least a few days in the bustling city. Perugia is easily accessible by the Perugia Railway Station, which can best be accessed with a Eurail pass. When in Perugia, you'll want to visit Palazzo dei Priori, the Perugia Cathedral, roam the picturesque Via dell'Acquedotto di Perugia, and take in the city's views from Porta Sole.
Like every Italian region, Umbria has its own distinct cuisine. Some of the dishes you'll want to try when visiting are torta al testo, a traditional Umbrian flatbread typically filled with grilled vegetables, prosciutto, and other various toppings; gamey meats like pigeon, wild boar, and lamb (you are in a landlocked region, after all); delicate ingredients such as tartufo, or truffles, best served with stringozzi, an Umbrian pasta that resembles shoelaces; and pork products such as porchetta and mazzafegati, a sweet liver sausage.
The best time to visit (and how to get there)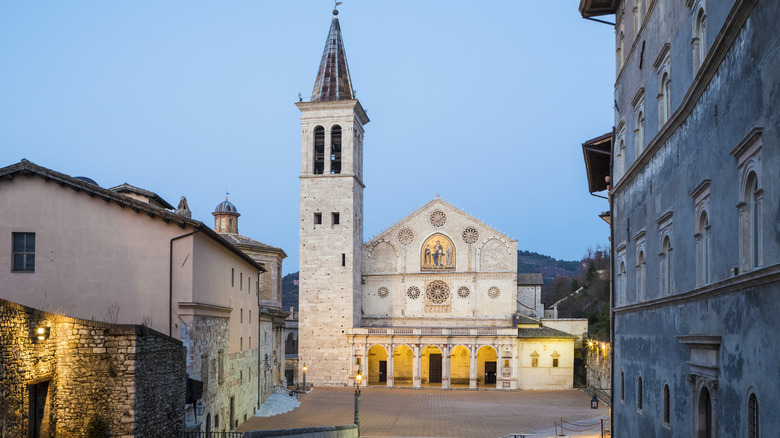 Romaoslo/Getty Images
As previously mentioned, one of the most convenient ways to get to Umbria is by using your Eurail to get to Perugia Railway Station. You can also use your Eurail pass can to take day trips, should you base yourself in Perugia, to nearby towns such as Assisi. If you plan to fly into Umbria, Perugia does have an international airport, but because it is centrally located, flying really only makes sense if you're coming from an international destination (unless you are coming from Sicily, which is far enough away to justify a flight). 
If you are already in Italy, it's wisest to simply take the train. Italy's trains are typically fast and efficient. A great way to determine which options best suit you is by using a site such as Omio to compare train and flight departures side by side.
While summer might be the busiest season for international travelers in Italy, spring and fall are the best times to visit Umbria. Both fall and spring bring comfortable temperatures and fewer crowds to an already unspoiled place, making it a top-tier time to enjoy all that Umbria has to offer.