The Road Trip Essential You Didn't Know You Needed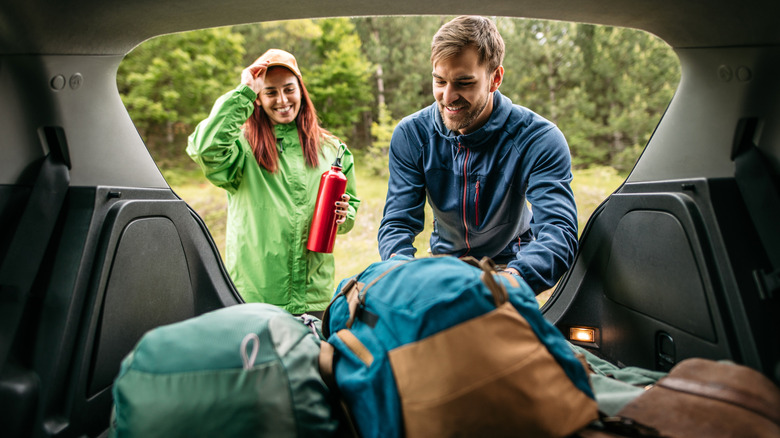 Hobo_018/Getty Images
Sure, we all know the benefits of not overpacking (less to lug, for one!). But having everything you need on a road trip will make your journey a smooth one, and often worry-free. Packing a solar light might not be at the top of the list for most travelers, but it's the road trip essential you may not know you needed. And it doesn't take up a lot of precious car space.
Handheld solar lights and lanterns are the ideal portable lighting. A small solar panel attachment may come with the lamp, or the panels can be embedded. Solar lights function with the use of photovoltaic cells (also known as PV cells) that get energy from the sun. The sun's energy is converted into an electrical charge that powers the light.
You can use these lights for a variety of needs when you're traveling, no matter what your destination. We're shining a light on the benefits and uses of solar lights for your road-tripping needs. Time for a major flashlight upgrade.
Benefits of solar lights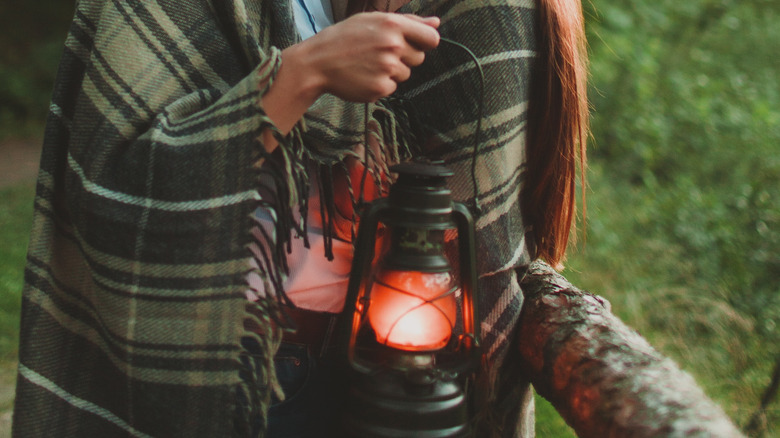 Oleh_slobodeniuk/Getty Images
It's easy to charge a solar lamp. You simply place it outside in the sun. Direct sunlight is ideal, but not necessary to get a charge. Once your light is charged, you're good to go, with some lamps lasting up to 35 hours. Some also have a USB backup option, if the sun is in short supply or you want to charge up on a rainy day. 
Along with easy charging and a long-lasting battery, bringing a solar light on the road makes sense for more reasons. They're safe to use indoors and outdoors. There's no need to plug them in, so you won't have to deal with cords. They're ideal for kids, reliable, and won't break your travel budget. 
You can buy solar lights at outdoor suppliers and online. While prices vary, it's not hard to find a lantern-style solar light for around $25. And they come in a variety of models. There are even crushable portable solar lights. The collapsible design makes the lamps ideal for packing a car when it's a tight squeeze, and they are easy to carry if you're backpacking.
Uses to brighten your trip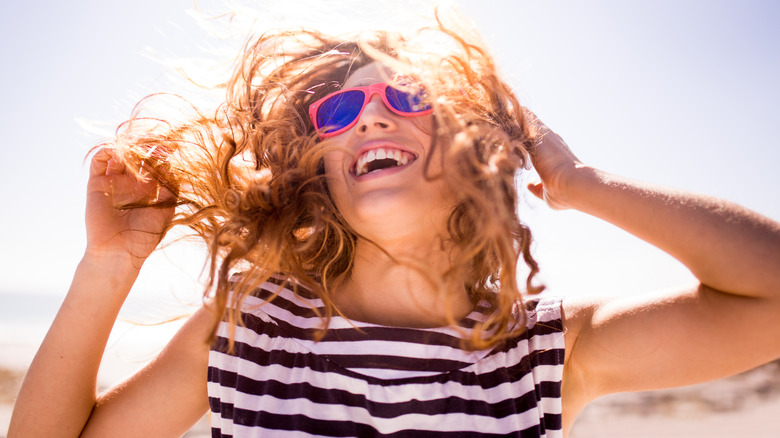 Wundervisuals/Getty Images
Today, solar is used for everything from traffic lights to patio lights — and we've all seen the ambient-lit, backyard dinner party pictures on Instagram. But they're also practical for road tripping. Solar lights are a great way to shed some wattage over a dark night, especially when you're planning an off-the-grid trip.
Accommodations, such as rustic cabins, may not come equipped with the light options you need or want. Having a portal lamp can up your comfort game. They're also ideal for camping. They are a safe alternative if a campfire isn't practical (just don't plan to cook with them!), and they can be used for late-night reading in a tent. Solar lights can also help keep kids occupied with games and toys when the sun has set but it's not quite bedtime yet.
We also love that portable solar lamps do double duty. When you return home, this road-trip essential can be stored in your at-home emergency kit, as they are ideal for use during power outages — or if you decide to throw that Instagram-worthy patio soirée yourself.