Is The Upgrade To Airbnb Plus Worth It For Travelers?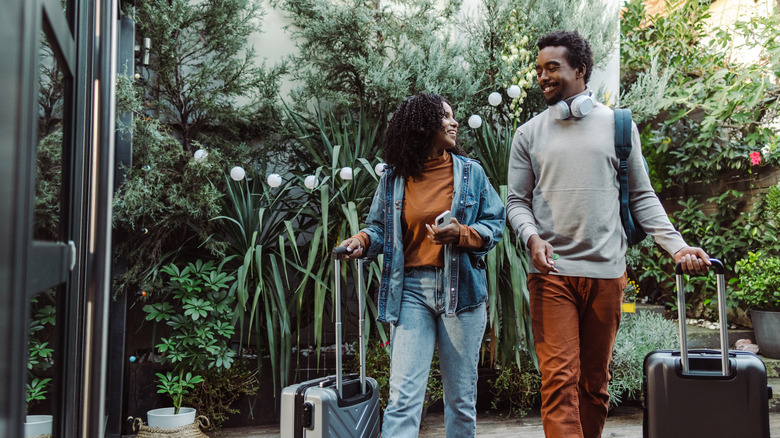 Blackcat/Getty Images
Airbnb, a beloved tool for travelers since the mid-2000s, faced a conundrum in 2018. With thousands upon thousands of hosts listing their properties on Airbnb, the company wanted to offer an upgraded service allowing — and enticing — users to skip sifting through pages of listings and get right to the curated, more luxurious options. Enter Airbnb Plus: a selection of handpicked and verified homes with added amenities, increased comfort, and unparalleled style.
Though Airbnb Plus listings average a cost of around $250 per night, the inspection conducted by professional, interior design-informed photographers on prospective Plus-verified properties means you're getting everything you could dream of in a vacation rental. These listings must go "above and beyond" on items from luxury features like saunas to impeccable customer service or even personal welcome baskets. You can also generally count on them to come equipped with common area amenities (so you have everything you need to cook and bathe) and high-quality in-home entertainment.
To put it in perspective, while a Superhost automatically earns that title if they achieve certain milestones and standards, a Plus listing needs to clear more hoops more purposefully. So, all things considered, is the upgrade to Airbnb Plus worth it for travelers? Let's get into the benefits and costs that come with these prized listings and whether you should splurge on a luxurious Airbnb Plus rental for your next trip.
What are the benefits of Airbnb Plus?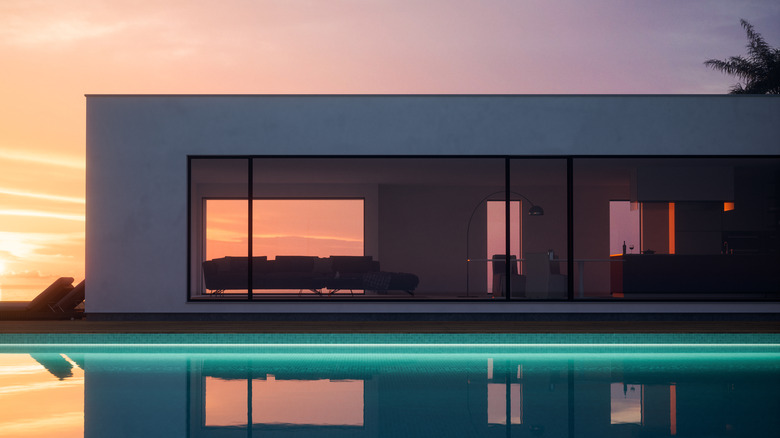 Imaginima/Getty Images
Imagine this: You catch yourself daydreaming, scrolling through Pinterest, when you come across an immaculately-designed mountaintop cabin with an enormous fireplace, natural wood countertops, and more. Surprise, it's an Airbnb Plus listing. To ensure that guests experience the best in hospitality and accommodation, all prospective hosts must actively apply to the Plus program and set up that expert inspection to confirm that the home adheres to over 100 interior design and quality criteria, resulting in Pinterest-worthy perfection.
Beyond the third-party inspection, hosts must comply with heightened quality, design, and hospitality guidelines. These include maintaining satisfactory (4.8 and above) ratings from travelers while having no last-minute cancellations for an entire year and maintaining exclusivity with the Airbnb platform. Airbnb Plus hosts are held to a higher standard by the company and are generally revered when it comes to user experiences and hospitality, and filtering listings to Airbnb Plus will give travelers an up-close look at vetted properties in any location.
If you're frustrated by last-minute Airbnb cancellations, unreliable hosts, or less-than-stunning rentals, Airbnb Plus will allow you to avoid these mishaps. Of course, there will always be occasions when a luxurious, truly special experience will be a more important factor than the cost, and vice versa, so choosing if and when to upgrade to Airbnb Plus will depend on your trip, the occasion, and what you want to prioritize.
When upgrading to Airbnb plus is the right choice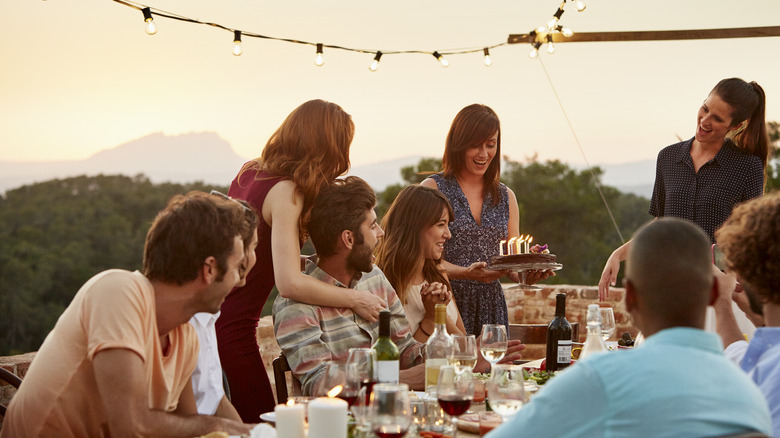 Morsa Images/Getty Images
While the allure of Airbnb Plus is undeniable, there are instances when the upgrade becomes an absolute no-brainer and when it may not be the best move. The first obstacle travelers face is considering the cost versus a traditional listing. Airbnb private rooms averaged $67 per night around the globe in May 2023 (via TechCrunch), and though entire homes can be more than double the price of a private room, based on data from All The Rooms, both are often more affordable than a Plus rental's $250 price tag.
Airbnb Plus may be the most cost-effective solution for large families or groups looking for a crowd-pleasing adventure, but if you're a weekend traveler keen on exploring your locale rather than staying inside, or searching for a simple room for an overnight stay, Plus might not be worth it. On the other hand, splurging on an Airbnb Plus makes sense if you have the time and intent to enjoy the amenities your rental provides — like when doing so is an important part of making your girls' trip Instagrammable or your couple's getaway sublime.
While standard listings can still accommodate large groups, Plus listings can provide more amenities while often maintaining a reasonable cost per person per night (though it depends on the individual host's price structure). From Plus-specific amenities like high thread count linens and complimentary toiletries to concierge services, travelers celebrating special, meaningful occasions, or looking to create them, may find Airbnb Plus the perfect option.