How To Become An Airbnb Host (And Whether It's Really Worth It)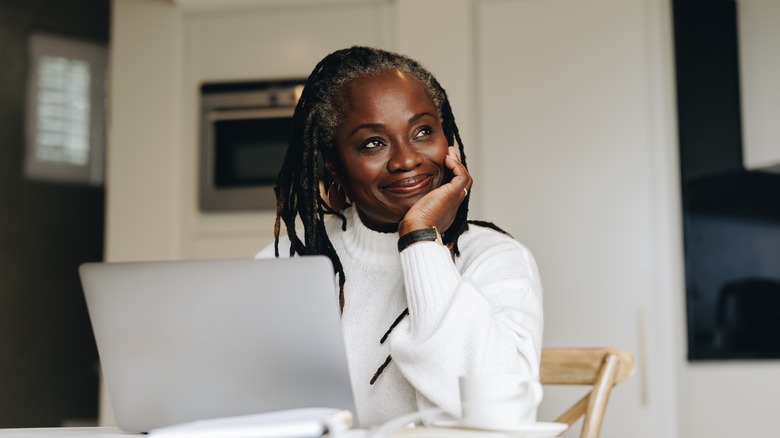 false/Shutterstock
Knowing how to become an Airbnb host is only the first step in determining if hosting is a venture you'd like to explore. While opening up your home to strangers isn't for everybody, hosting through Airbnb has its advantages. Turning your place into an Airbnb, whether short-term or long-term, can offer you the financial freedom to travel longer.
For travelers (who aren't super wealthy), subletting your mainstay can be an integral part of travel planning. It can be difficult to afford both your monthly rent or mortgage while also budgeting for accommodations as you travel. Fortunately, Airbnb offers a pretty simple solution, and the process of becoming an Airbnb host isn't difficult.
While the prospect of covering your at-home lodging cost is tempting, hosting successfully takes a bit more planning than merely listing your digs. Like most things in life, Airbnb hosting has its pros and cons, but if you approach it thoughtfully, hosting can serve as the financial linchpin that allows for long-term travel. For this reason, Airbnb hosting is certainly an opportunity worth exploring for many would-be travelers.
Listing your space on Airbnb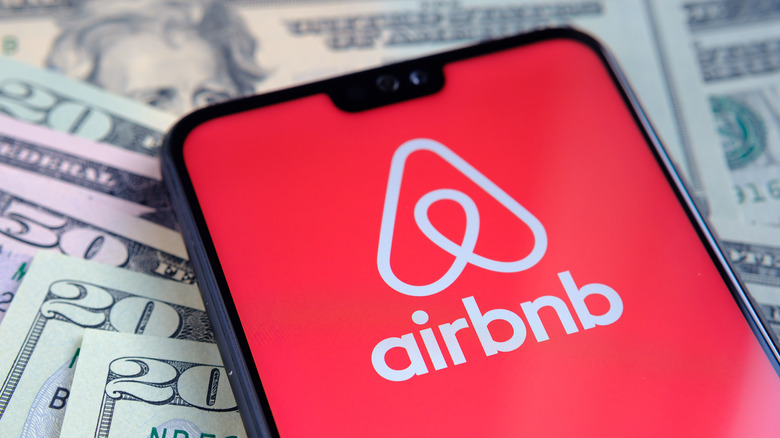 Ascannio/Shutterstock
Through the Airbnb hosting page, learning how to become an Airbnb host is a pretty comprehensive process. You'll enter basic information concerning your property through a series of prompt questions. You'll choose your type of property (private room, an entire place, house, apartment, etc), number of rooms and bathrooms, guest occupancy limit, sleeping arrangements, location, and amenities.
But before joining the platform as a host, you'll need to make sure you're allowed to sublet your place. The Points Guy explains, whether it's a lease agreement, homeowner association regulations, or local zoning laws, rules concerning Airbnb vary greatly, so make sure you have permission to rent. If all systems go, the next step is to personalize your listing by taking photos, adding property descriptions, and setting your price.
As far as pricing, it's generally a good idea to search other prices of comparable Airbnb properties in your location. Airbnb now also offers a price-setting tool, which can suggest prices by incorporating various factors. Since you're a new host, you may want to keep your prices on the conservative side. You'll need to entice your first few guests without any host reviews or ratings. Airbnb also offers a dynamic pricing tool that continually adjusts prices based on supply and demand. You can choose to utilize this tool or simply standardize your nightly price (you can always adjust as needed later). You'll also need to choose cancellation and booking policies, set a cleaning fee, and determine check-in and check-out processes.
Consider the effort and expenses of hosting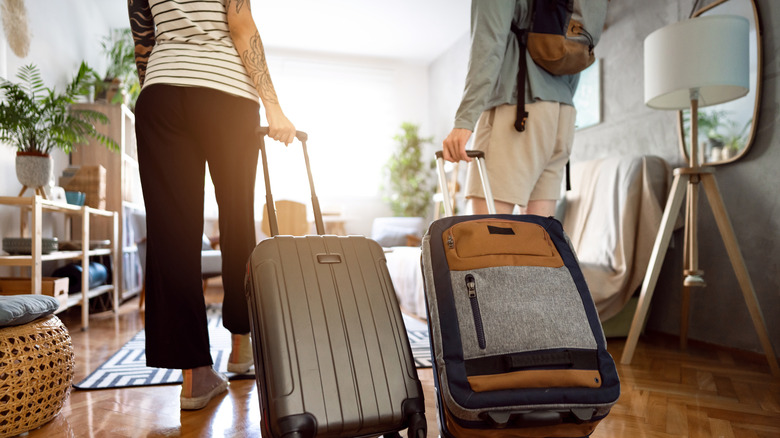 Srdjanpav/Getty Images
After you set up and list your space online, you'll need to prepare for guests offline. This could mean removing personal items (like family photos) from living spaces, deep cleaning your place, and investing in a keyless lock to facilitate smooth check-in processes. Depending on your situation, this may require an initial investment.
You'll also need to ensure you're well-stocked with essentials, such as toilet paper, paper towels, small soaps, etc. If a hotel room typically offers the item, such as coffee and bottled water, then your space probably should, too. Many Airbnb hosts also offer snacks, activity suggestion lists, and other perks to enhance the guest experience.
For travelers, you'll most likely need the assistance of a co-host. If you're planning to be out of town, your co-host can handle any issues that require in-person assistance, as well as restock essentials and answer guest questions. While you are likely paying your co-host, you are still the responsible party, and your Airbnb hosting career may end quickly if you're completely unavailable to address guest concerns. Also, you'll need to work with a professional cleaning service to ensure your space is cleaned thoroughly between stays.
Most Airbnb hosts pay a 3% flat service fee of the booking subtotal to Airbnb. After paying for Airbnb's services, essentials, your co-host, cleaning services, higher utility bills, and incidentals, you may not turn a profit, but if you host responsibly, subletting can help facilitate long-term travel.