Think Twice Before Trying This Hack For Squeezing In One Last Ride At Disney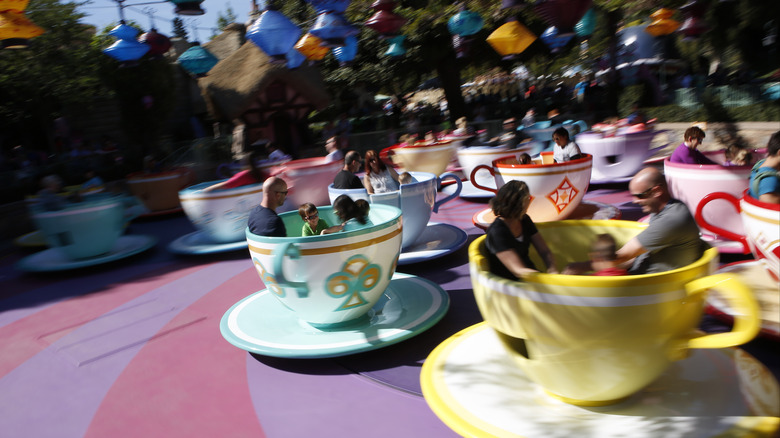 Bloomberg/Getty Images
Just like The Force in "Star Wars," the Internet can be used for both good and evil. It's a place where people can share all sorts of useful information, similar to the holocrons that you can buy in Star Wars: Galaxy's Edge. But just as characters such as Anakin Skywalker, Ahsoka Tano, and Ezra Bridger learned throughout the course of the series, it's how you use that information that determines whether you're more of a Jedi or a Sith.
For example, if you're planning a trip to a Disney resort, you might seek out experienced travelers online who share tips and tricks to make the most out of a hotel room reservation or the best hacks to save money on parking. However, in your research, you may also come across some more nefarious means of cheating the system to get what you want. There might be posts about the easiest places to steal from in the parks or ways to sneak into restricted areas.
At the end of the day, every guest that enters Walt Disney World, Disneyland, or any other Disney theme park wants to have a good time. But if your idea of a good time is stirring up some trouble, then you could potentially get banned from the Happiest Places On Earth for life. So rather than breaking the rules like some rebellious TikTokers who don't want to wait in lines, check out these alternative courses of action.
Don't do this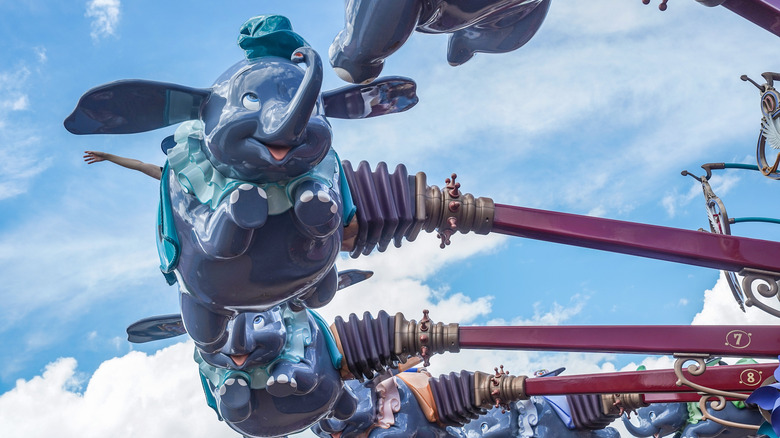 Bloomberg/Getty Images
Waiting your turn is a concept taught to humans at a very early age. This behavior can even be taught to some pets and other animals. And no matter what species you are, this is an experience that you'll likely encounter while visiting the Disney Parks. Waiting in line is as much a part of the experience as riding the rides or eating all the photo-worthy snacks. That's why many of the queues are interactive or eye-catching in a way that makes standing around a bit more interesting. But apparently some incredibly impatient people don't want to take part in that aspect of the experience, even if they've already had a chance to ride a ride.
According to The Krazy Coupon Lady, a section of TikTok believes they have a solution for guests who want to score two rides from one line. They say that the best way to squeeze one more ride from your favorite Disney attractions after having just ridden them is to reenter through the exit and hop the barricade to return to the front of the line. Obviously, this is an ill-advised approach for a number of reasons. Firstly, it's very rude. Second, you could hurt yourself or others by ignoring the guidelines of the posted signage. And finally, if you get caught, you can find yourself banned from the parks. While a non-lifetime ban can be appealed eventually, depending on the severity of the expulsion, approval isn't guaranteed.
Do this instead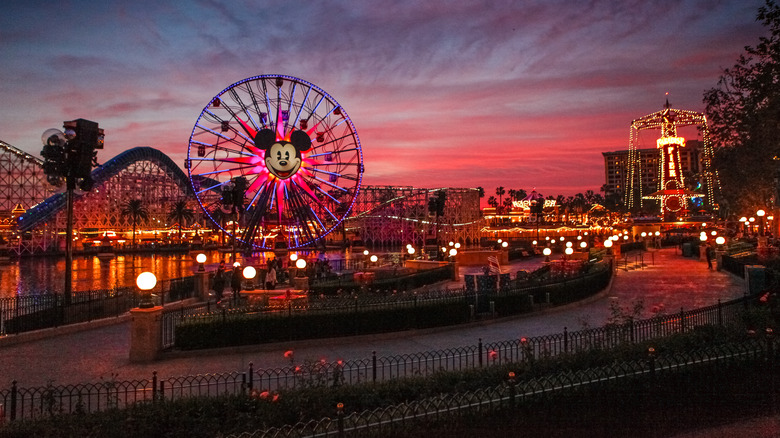 P_wei/Getty Images
Rather than risk injury, drawing the ire of your fellow Disney patrons, or being escorted off the property by security, there are much easier ways to cut down on your time spent waiting in line. All you have to do is pay attention to what point in the day you're entering the queue.
The most popular rides in any Disney park will always have a bit of a wait. However, there are small pockets of time when the majority of guests will be preoccupied with other things. Specifically, the wait times are much shorter during parades and fireworks. As the masses make their way to Main Street U.S.A. or Sleeping Beauty Castle in an attempt to get the most prime spot to view these spectacular performances, rides like Space Mountain, the Indiana Jones Adventure, and maybe even Star Wars: Rise of the Resistance should clear out slightly. And in some cases, other rides around Disneyland might not have any wait at all, so this might even be the best time to ride and then re-ride if that's what you're after.
Although, if you wish to partake in the "Magic Happens" parade or the "Wondrous Journeys" fireworks display as well, the best time for rides would be first thing in the morning. If you're not using Genie+ and the Lightning Lane, your best bet for riding without super long waits is during the first two hours after the park opens. After that, the lines only get longer from there.