Cut Down On Your Packing Time With This Genius Dresser Hack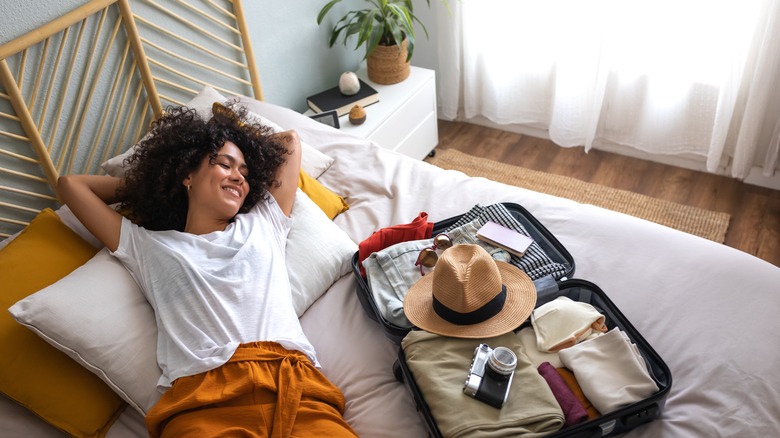 Daniel Hoz/Shutterstock
Packing efficiently and ensuring you have everything you need for a trip can be a pretty hard skill to master. When traveling, you do not want to compromise your daily routine because of a packing mistake. To help you avoid forgetting important items, this helpful dresser hack will ensure you always take your essentials wherever you go.
This dresser hack works by keeping everything in one easy place by having a designated travel drawer with all your essentials. Here, you can keep important things you would hate to forget, such as passports, adapters, and even travel toiletries. Having it clearly and neatly all in one place will turn your packing fiasco into a breeze. 
This fantastic hack will let you rest easy, knowing you will never forget your essentials again. With each trip you take, you'll likely refine your packing skills and drawer while figuring out what works best for you.
Keeping it easy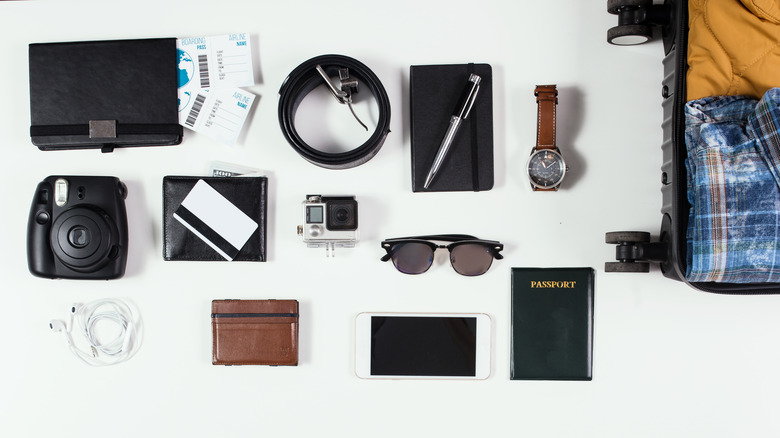 Anchiy/Getty Images
For any trip, the goal is to reduce stress and hassle as much as possible. This hack is perfect for doing that, beginning with packing. Instead of keeping everything in separate places around the house, having a drawer for everything will save you tons of time when packing. When you are getting ready for your big trip, all you have to do is go straight to the travel drawer to find all your essentials. After that, throw in some outfits of your choice, and you are done.
A big plus to keeping a travel drawer is that the unpacking will be super easy as well. All you have to do when you return is empty everything in the assigned drawer. No more big fuss or ensuring your items are in a spot you will remember because this hack keeps things simple, organized, and ready to go at a moment's notice. 
Pro traveler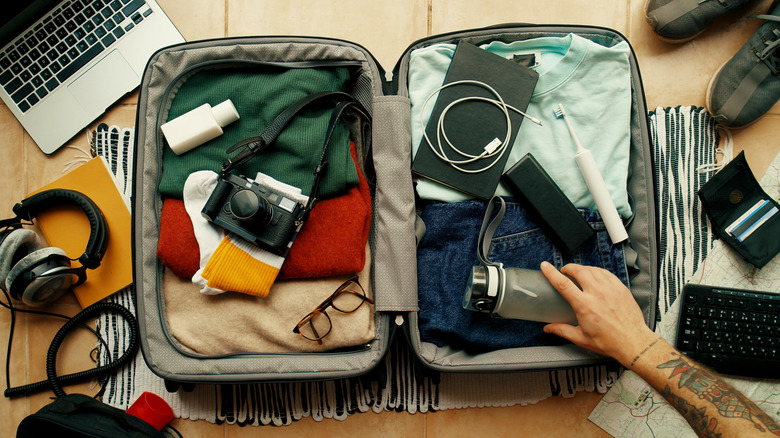 BublikHaus/Shutterstock
If you are a frequent traveler, you will appreciate the practical version of this hack. Instead of designating a drawer in your dresser as your spot for travel essentials, use a suitcase. You can quickly leave your travel essentials right where you need them, so packing becomes thoughtless. Your travel toiletries, important documents, and other necessities would already be in your suitcase, ready to go! 
This makes packing much more convenient, especially if you do it often. Having a pre-packed suitcase makes things much smoother in the overall process. And, the more times you travel, you will get to know more and more tips on how to pack better. Each trip can add to your knowledge of what you need or what can make your time more enjoyable. 
Whether you are a frequent flier or travel occasionally, having your essentials within arm's reach makes life easier. No more overpacking or under-packing. Always knowing the location of things you need on a trip can ease your mind and excite you for your adventures.