How Long Is A Passport Valid For Minors?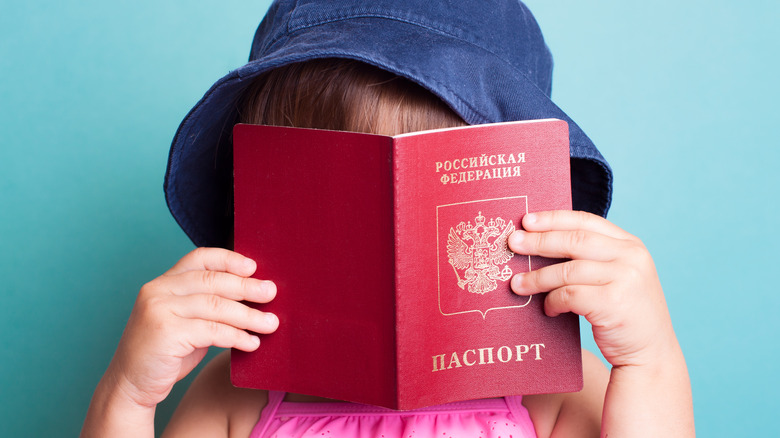 Sonya Anro/Shutterstock
Before you book your next international adventure with your little ones, make sure to check their passport validity. In many countries, passports for minors have a shorter validity period than those for adults. Instead of the standard ten years, a minor's passport typically expires after five years.
Awareness of this shorter validity is crucial for planning family trips and ensuring a smooth travel experience. Mark your calendars and set reminders to renew your child's passport well before expiration to avoid any last-minute stress or complications during your travels. Keeping your child's passport up-to-date ensures they can join you on exciting journeys around the world without any unexpected hurdles.
If you find your minor's passport nearing its expiration date, renewing it is a straightforward process with easy steps to follow. You will want to make sure you compile all the necessary documents to complete the process ahead of travel time. Overall, passports are a luxury, not a guarantee, so cherish the opportunities they provide and keep them up to date so everyone involved can be at ease.
When to renew a passport for minors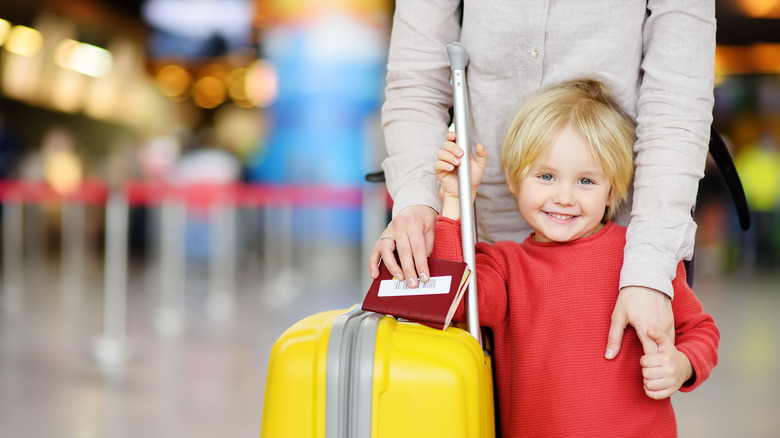 Sbytovamn/Getty Images
Beginning the renewal process at least 9 to 12 months before the passport's expiration date is advisable. This ensures ample time to gather the necessary documents, schedule an appointment (if required), and handle any unexpected delays that may occur during the process. An expedited passport takes 7 to 9 weeks to arrive, while a routine one would take 10 to 13 weeks, but it is recommended not to leave it too close to the dates. 
Passport renewal is typically required for a few specific reasons, one of which is the passport's expiration. Something else that may prompt a renewal is if your passport is significantly damaged, torn, or has any missing pages. If so, it may not be considered valid for travel, and you'll need to get a new one. Lastly, if your passport has been lost or stolen, you should report it immediately to the relevant authorities and apply for a new one.
When your child is of age, there is no need to worry about quickly renewing it for an adult passport. Theirs is valid until the expiration date; then, they can apply for an adult passport. There is also a separate process for renewing a passport as a teen, so research what is necessary to renew your child's passport at each age.
The next steps on renewal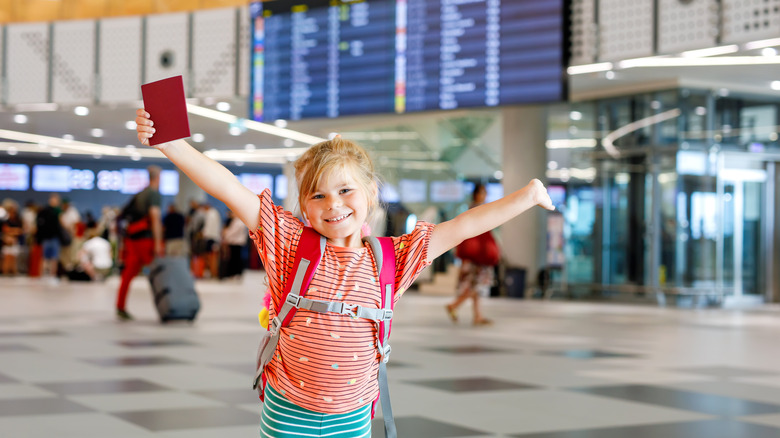 Romrodinka/Getty Images
The Department of Foreign Affairs (DFA) manages passports and travel services and is where you will go for passport renewal. For a minor to renew their passport, the child and both parents must appear in person for the process to occur. With the appointment, there must be proof of U.S. citizenship and evidence of a parent-child relationship (only one is necessary). Other essentials include the parents' IDs, a passport photo, the completed online application, and the processing fee. Also, original documents and photocopies of all the required information are needed.
The completed action can take around three to four weeks for a turnaround. Remember that the process is slightly different when dealing with an adult passport renewal — some steps can even be taken so a passport can be renewed by mail for an adult. Ultimately, since a minor's passport expires in only five years, keeping track of the passport's expiration date and initiating the renewal process well in advance is crucial to avoid any travel disruptions.