How To Get A Passport For A Young Child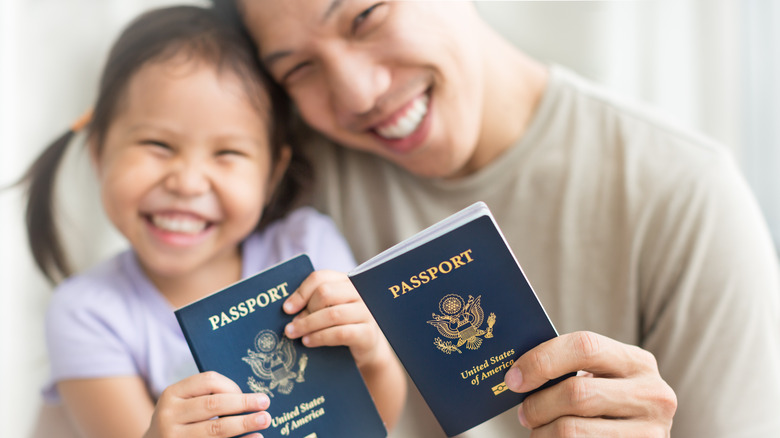 christinarosepix/Shutterstock
Those who have traveled internationally know that a valid passport is needed to go out of the country. However, it might be surprising to some that kids are required to have their own passports.
Children under the age of 16, including infants, must have a passport if they are traveling out of the country, even if they are with their parents. Though this can be a little overwhelming with all the other necessary trip preparation, parents or guardians often take care of this far in advance of any international trips. Passport applications can take seven to 10 weeks for routine processing, according to the U.S. Department of State, though you may be able to snag it within four to six weeks with an extra fee.
The process of obtaining a passport for a young child is a bit different than a regular passport application for an adult. The Department of State requires certain documents pertaining to both the child and their parents. In fact, the process may even be a little more complicated because these are minors traveling out of the country.
Collect the required documents for your child's passport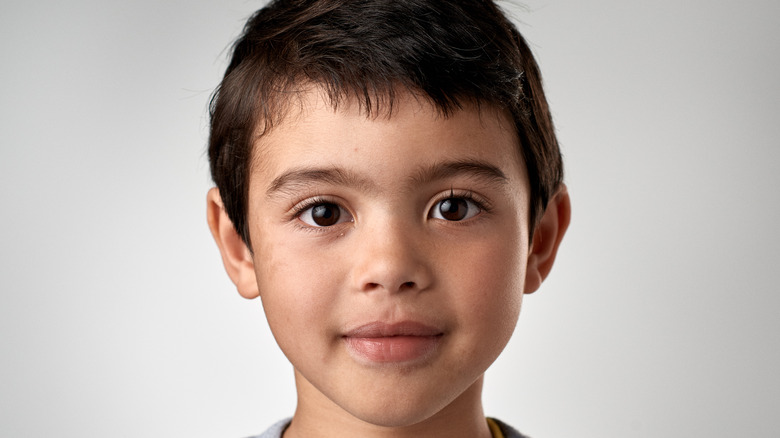 Daxiao Productions/Shutterstock
Prior to receiving a passport for a child, parents or guardians have a list of documents they are required to submit for review. A parent must fill out the DS-11 form on their child's behalf. This is the same form used for first-time passport applicants. According to U.S. News & World Report, parents also need to provide their child's proof of U.S. citizenship (a birth certificate or other original citizenship documents), the social security number of the child, as well as the parents' own government-issued IDs.
Just like adults, children are required to take passport photos as well. There are specific guidelines for these photos, even for infants and small children. For example, all children must be facing the camera, with their eyes open, and their full faces showing. It is also important to have a white or off-white background for the photo. If you have an infant, it's advised to place the child in a car seat covered with a white or off-white blanket for a proper background. Without following these guidelines, your child's passport photo will likely be rejected.
You must set an appointment for your child's passport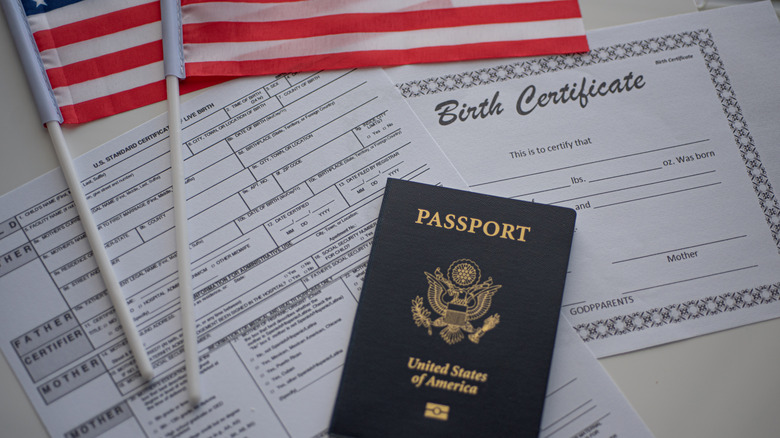 Evgenia Parajanian/Shutterstock
After collecting the necessary documents for the application, parents must schedule an appointment to review their child's passport application. You can find an official passport facility near you on the Department of State's Bureau of Consular Affairs page. Your child must also be present for the appointment.
A key piece of a child's passport application is providing documentation of consent. Both parents typically have to authorize the child's passport, and it is recommended that both parents attend the appointment, if possible. There are a few exceptions to this rule. If a child is in your sole custody, you must submit proof through paperwork (a court order, death certificate, adoption decree, etc.). If a parent is unable to attend the appointment, they have to provide a signed and notarized statement of consent through the DS-3053 form.
Another big exception in this passport application process is for 16 and 17-year-olds. According to USA.gov, teens of this age can go alone to apply for a passport if they have their own ID. However, they must also have a signed and notarized statement from a legal parent approving the passport application.