Why You Should Try Booking Your Flight By Phone Instead Of Online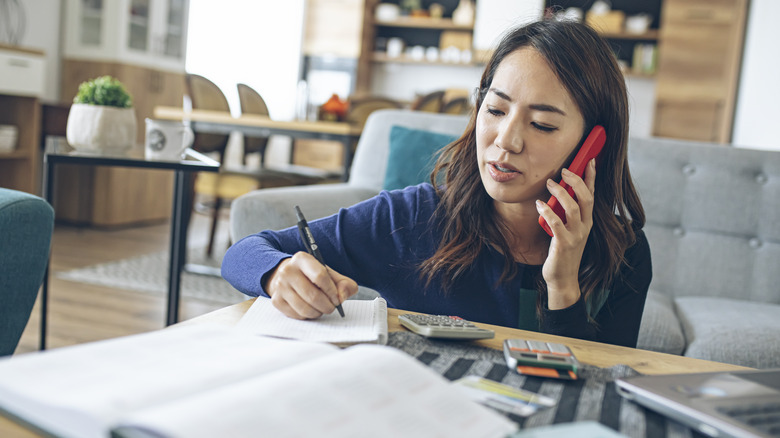 Milan_jovic/Getty Images
Booking flights is as easy as watching a cat video on your phone. With a few clicks, you can secure a ticket to anywhere in the world. Online travel agencies, airline websites, and various apps offer a vast array of options for the tech-savvy among us, making the booking process as smooth as possible.
But what happens when something goes wrong? Often, we hop back online and click a few buttons to sort it out. However, there are times when the internet just isn't up to the job. If you're about to miss your flight, or you're booking a complicated itinerary, or having technical issues with an online booking system, it might be time to call the airline. Sometimes, a friendly airline representative can deal with issues more quickly and offer different solutions than you can find online. So in a blast from the past, it might be time to pick up the phone.
The emergency call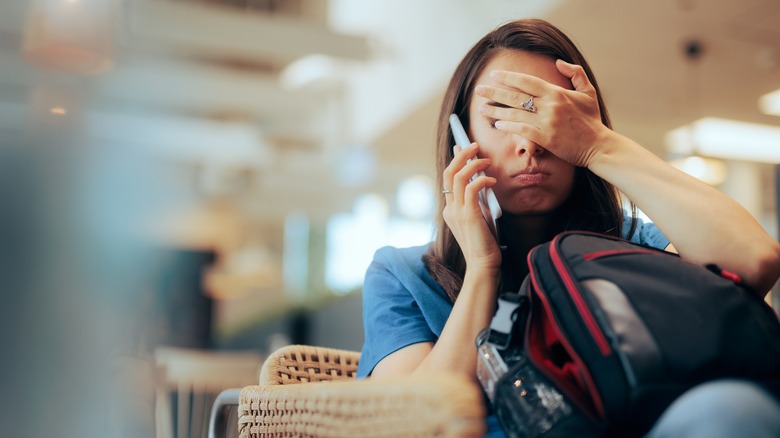 Nicoleta Ionescu/Shutterstock
Imagine you're stuck in the world's worst traffic jam on the way to LAX, and there's no way you're going to make your flight. Sweat starts to trickle down your back as you realize you're not just going to miss your first flight to New York, but also the connecting one to London — and the return flights, too. If you miss your first flight, the airline declares you a no-show and often cancels your entire itinerary.
It's time to break glass in case of fire, or in this case, break out your phone in case of emergency. Call the airline (using hands-free if you're driving, of course) as soon as you know that you're going to miss your flight. The agent will assist you in rebooking your itinerary.
If you've arrived on time but your flight is delayed or even canceled, you may want to call the airline. If you're at the airport, you can speak to a gate agent, but if the line is long, you might get assistance faster by calling the airline and snapping up seats on the next flight while they're available. Think it'll take hours to get through to the airline? Scott Keyes, founder of Scott's Cheap Flights, gave this advice to The New York Times: Call one of the airline's international hotlines, as wait times are often shorter. Just make sure to check cellphone rates before you connect.
Itineraries and flight changes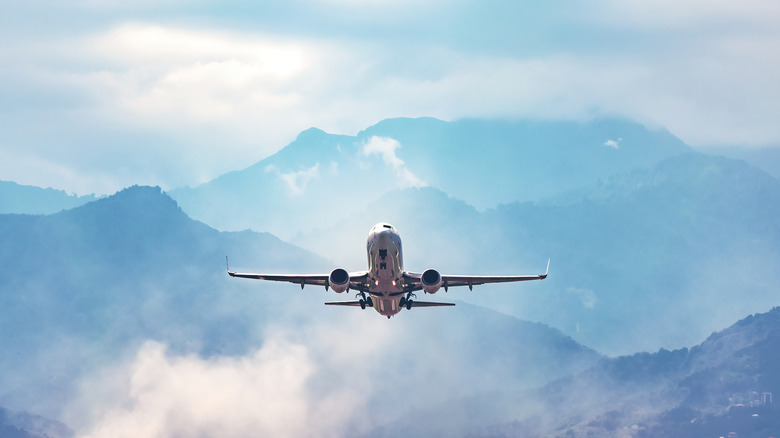 Welcomeinside/Getty Images
Need seven people from all over the U.S. to converge on Boise, Idaho, at 12 p.m. on June 15? Call the airline. You may be able to find flights online that work, but the airline representative will do it faster. And likely better. If you're trying to work out a complex itinerary, calling the airline could save you time and frustration.
Another reason to call the airline is for itinerary changes. If you book well in advance of your travel date, your flight itinerary can change significantly (think days, not just hours). The first thing to do is go online and check out the alternative options the airline presents there. If you're happy, click to accept. If you're not, and you still want to travel, it might be time to pick up the phone. While you can usually search for alternative flights online, it may be faster to call the airline and have a representative search for you. They will also be able to check flights with their partner airlines to find the best ones for you.
There is an art to getting through to the airline quickly in these kinds of situations (it's really more like math). Wait times for airline customer service tend to be shortest on Wednesdays and Thursdays or before noon. If the helpline is open on weekends, calling on a Sunday trumps any other day or time.