Must-Visit Family Vacation Destinations In The US That Both Kids And Parents Will Love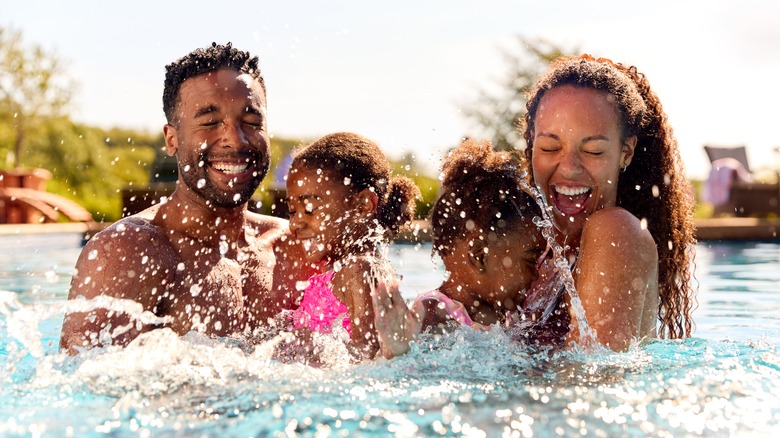 Monkey Business Images/Shutterstock
When you've got kids, a vacation can seem daunting, even though ironically, parents are one group of people who probably need a vacation the most. Don't let the thought of an endless cascade of "Are we there yet?"s deter you, because cheesy family movies about RV trips with reluctant teenagers and bored children doesn't have to be your reality. The key to a perfect family trip is all in the destination, and the unicorn of a place where parents and their most beloved hellions can find peaceful common ground for a fun and memorable vacation does exist — especially since family travel is on the rise.
Whether you live on the East or West Coast, reside down South or in the Midwest, chances are you're relatively close to a great spot to take the family – and there are a surprising amount of family-friendly airlines if a flight is included in the plans. From amusement parks and national treasures to beach vacations that are more than just the promise of a sun tan and finding sand in your unmentionables, picking a spot on this list for your next family vacation will ensure that everyone has a great time, no matter their age.
Orlando, Florida
We know you saw this one coming. Walt Disney World is an obvious answer, but there is a reason why it is largely considered one of the best amusement parks in the world and is visited by the most people – it really is that great, even for adults. Not only will parents have their hearts grow about 10 sizes seeing their kids in such bliss here, but they themselves will be sucked into the magic of Disney at the nostalgia some of the parks trigger, like Hollywood Studios and Epcot.
The fun doesn't stop there, though, as Universal Studios is also located in Orlando and everything that Disney doesn't have, Universal delivers on a silver platter. Pretty much everyone can find at least one franchise attraction to get excited about. Potterheads can be found in excess in practically every generation, so the whole family could ideally enjoy the two Wizarding World theme parks found within Universal. If not, though, superhero, adventure horror, and countless other ride themes can be found scattered throughout the parks, providing days of pure adrenaline fueled fun.
Anaheim, California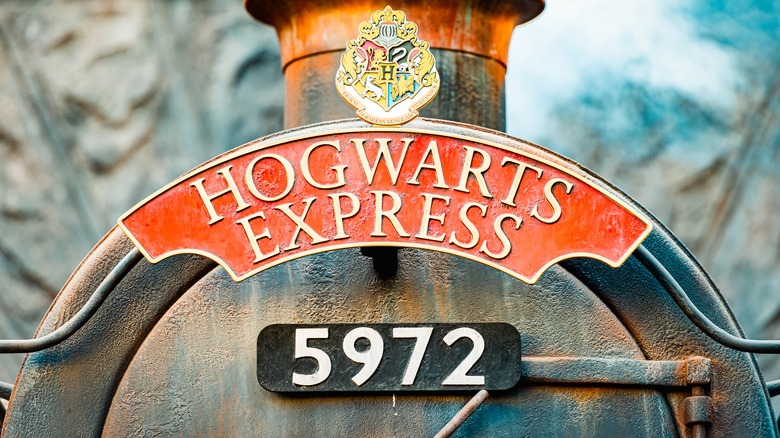 Konstantin Yolshin/Shutterstock
If you saw Orlando coming, you probably guessed Anaheim wouldn't be far behind. Anaheim is the California equivalent to Orlando, and although the city's Disneyland is much smaller than Disney World, it makes up for it in nostalgia and history as the very first Disney park dating back to the '50s. If you're a "Mighty Ducks" fan, Anaheim gets bonus points for being home to the titular hockey team – more nostalgia for all the '80s and '90s kids out there, and there's nothing quite like sharing a beloved classic with the new generations.
Anaheim is just a hard stone's throw from Hollywood, which has a whole world of attractions and draws for kids and parents alike to get lost in. Warner Brothers Studios and Universal Studios are both heaps of fun for movie buffs and similar to its Orlando counterpart, Hollywood's Universal Studios features an experiential peek into the Wizarding World of Harry Potter. Warner Brothers Studio is less of an amusement park and more of a film aficionado's dream come true, but features some pretty cool attractions like the classic "Friends" coffee shop Central Perk, where you can actually grab a meal, and the two apartments featured in the entire iconic series. If your family has a love of film and TV culture, there really is no better place to vacation than Anaheim and Hollywood.
Dollywood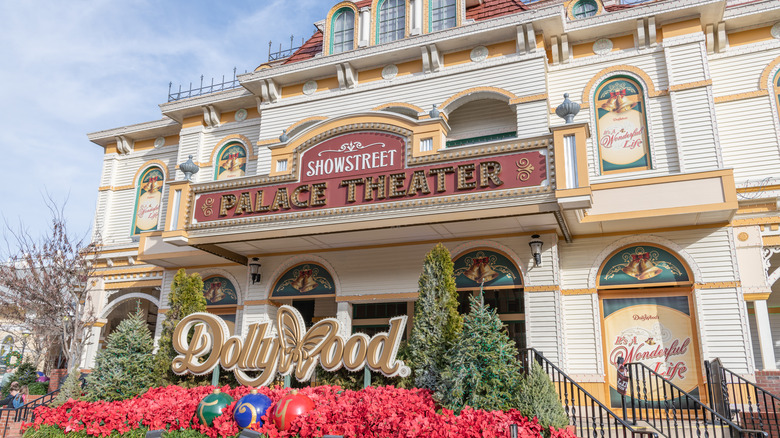 Michael Gordon/Shutterstock
If you don't love Dolly Parton, you're wrong, and we can prove it. Generations of fans have fallen head over heels for the eclectic and generous musician, and you don't have to enjoy country music to have fun at Dollywood – though, you may find a new love for it before your trip is over.
Dolly Parton has long been established as one of the most generous and compassionate celebrities, and this feel-good personality has extended to her namesake theme park, which she first created to bring jobs and a booming economy to her hometown of Pigeon Forge. Taking a family trip here is a great way to instill Dolly's values in the kids while also offering exposure to Southern hospitality and charm.
Besides being a place born from altruism, Dollywood is just plain fun. The park perfectly meshes the gorgeous nature of the Rocky Mountains with adrenaline-inducing rides. A number of festivals happen throughout the year and live shows, crafts, and restaurants can be found throughout the park as well.
Hawaii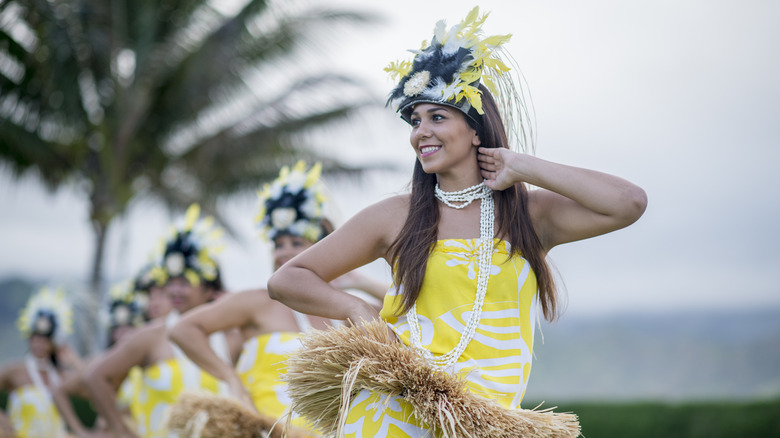 Fatcamera/Getty Images
No matter which of its gorgeous islands you choose as a destination, Hawaii offers a vacation that no one in your family could complain about. The nature of Hawaii alone offers enough value, but the islands have so much more to discover and the whole family can have fun exploring waterfalls, wildlife, and the beautiful culture of the Kānaka people and local island living.
Be forewarned, though, as this destination selection comes with one bittersweet drawback. The beaches and waters of Hawaii are unlike anywhere else in the States, and once you return to the status quo after your Hawaiian vacation, your annual family beach trips will pale in comparison and it'll be hard to one-up your future family vacations.
The kids will love seeing a real, active volcano up close, so a trip to Hawai'i Volcanoes National Park should be on the itinerary for those who like to live in the edge — just be sure to check out any closures and educate yourself on the current status of the park and eruptions. Learning about and participating in a Lūʻau is fun for the whole family, is culturally enriching, and is a regular practice throughout the island to make an easy and enjoyable addition to your stay. Remember to educate yourself and your family on how to be respectful of the islands and its people before you book your trip!
New York City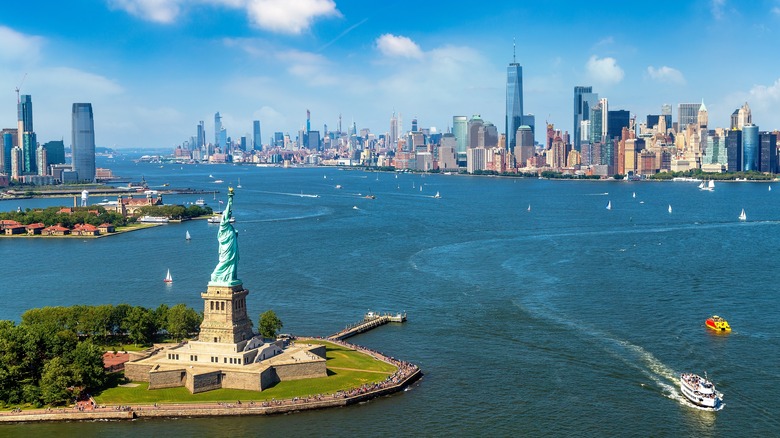 Sergii Figurnyi/Shutterstock
The city that never sleeps is also the city that has something to offer literally everyone. Really, every single person on this Earth could find something worth exploring in the Big Apple if they look hard enough and with an open mind. It will not be hard to find something in the city to suit each member of your family, which will make everyone feel validated, special, and an active part of the family vacation. Not only will this create good memories for everyone, but could also deepen the family relationships and create new understandings of special interests.
Exploring a destination like New York as a family requires a little research into attractions that many differing personalities could enjoy. Create a list of possible excursions, some examples may include Tannen's Magic Shop for the family's future Criss Angel, the Mysterious Bookshop for the true crime fanatic, or the Brooklyn Superhero Supply Store for the family member with a penchant for heroism – or villainy. NYC's eclectic nature should result in a pretty hefty list for each person in your little brood to have fun getting to know what's available in one of the world's most diverse cities.
Of course, your trip to New York could include the standard stops. Times Square, the Statue of Liberty, and Central Park are all iconic tourist traps – but keeping it spicy in such an all-embracing city will make for a memorable family trip ripe with bonding.
The Chesapeake Bay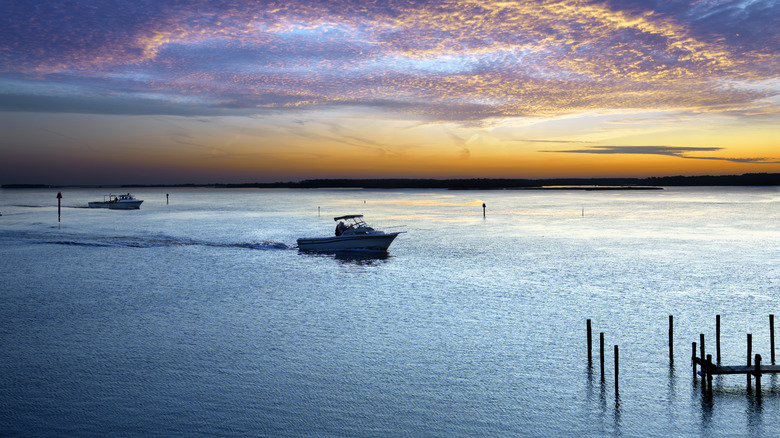 Burwellphotography/Getty Images
While Virginia Beach and Myrtle Beach are popular beach destinations for families, heading a little farther north will provide a smaller, slower, and more unique coastal vacation. The area has a wide array of beaches and any one could make for a great trip with kids in tow, as you could visit a different beach everyday of your trip and still not see even a fraction of what the Chesapeake has to offer.
Assateague Island and Chincoteague Island are both charming Virginian destinations that are popular due to the wild horses that call the islands home. Cape Charles is a charming, historic coastal town with nice beaches. The bay also runs the coast of Maryland, where cities like Annapolis and Baltimore get a lot of well-deserved attention, but smaller towns like Solomons Island are great options for a family getaway.
No matter what Chesapeake Bay community you choose as your respite, crabbing is an essential activity that the entire family will find some enjoyment in. If you've got small children, catching crabs is almost a magical activity that never fails to pull out some giggles and wide tooth smiles. No matter the age, though, catching and preparing your own family crab dinner is an educational and entertaining endeavor.
San Diego, California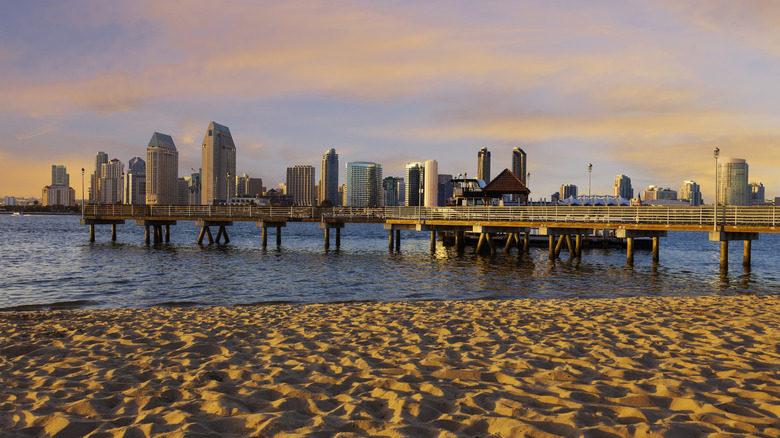 Ron And Patty Thomas/Getty Images
If you're looking for a more traditional beach vacation or have a love for the West Coast, opt for San Diego over any other coastal city. The California favorite is made up of beaches – over 60 miles worth! Some of the most popular beach destinations in the coastal city are La Jolla Cove and Shores, Mission Beach, and Pacific Beach. However, you may want to opt to take your family to one of the hidden gems that don't get as much foot traffic, like Cardiff State Beach. Swami Beach is another hidden gem and it's frequented by surfers, making it the perfect spot to lay on the beach and witness those passionate for the sport do their thing, but just know that it's not the best place for beginners to take up the water sport.
While your family may not want to pull themselves away from the gorgeous beaches and fun in the sun, San Diego also is an incredible family-friendly city with a 100 acre zoo, a safari park, amusement parks, and a number of interesting museums for all ages. You likely won't have time to even consider seeing all there is to see there for families, but that leaves your crew plenty to choose from in terms of what activities they'd enjoy the most.
Wisconsin Dells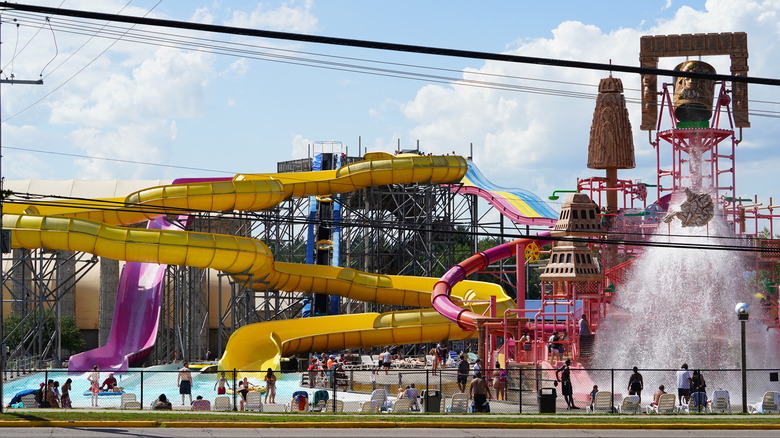 Aaron Lemay/Getty Images
Some families bond over sports, and others bond over the pure adrenaline rush you get when thrust through the air at over 100 miles an hour. Amusement parks and water parks are a relatively safe choice for a sure-to-be-fun family vacation, and Wisconsin Dells offers practically endless options in the niche market. The town is home to 20 water parks, one of which holds the record for largest in the country.
Noah's Ark Waterpark is around 70 acres of fun in the sun with a whopping 5 million gallons of water that will certainly do a good job of cooling you off in the summer months. Of course, you don't need to subject yourself to the blistering sun to have fun at Wisconsin Dells, because fully indoor parks are available instead, like Kalahari Resort Waterparks, which is the largest of its kind in Wisconsin.
Whether you want to spend time relaxing by floating down a lazy river or you have the need for something a little more exciting, like a water coaster, you and the family will have an overwhelming amount of options to choose from – there are even a handful of roller coasters to try out.
Philadelphia, Pennsylvania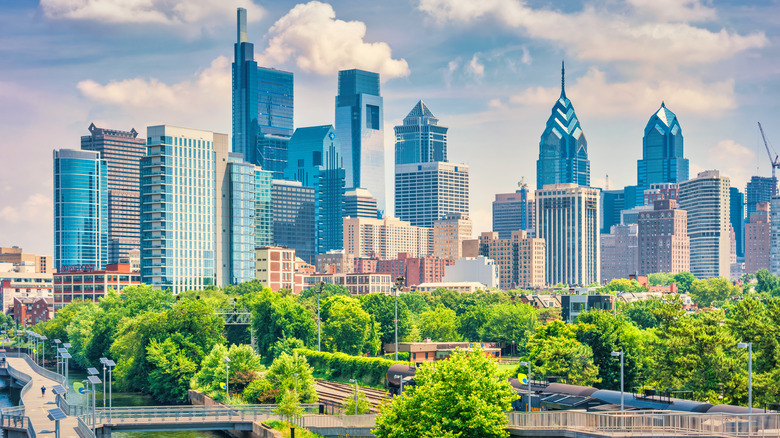 Benedek/Getty Images
While Philadelphia is for history buffs and some may leave it at that, the city is built for so much more than a resource and holy place for those in love with American history. Philly is known for being die-hard when it comes to their culture, which is all about food, the Eagles, and art in its many forms. There are many places and neighborhoods you could visit here that act as a keeper of art – we recommend the Magic Gardens where mosaics are the ruling art form or the many murals painting the city, which have immensely helped Philly become the best city for art. Visitors of any age will be struck by the displays of art.
Not only is Philly loads of fun all by itself, but it is uniquely positioned within a day's trip distance to HersheyPark and even closer to Legoland and Sesame Place. With Sesame Place targeted toward very young child, Legoland having a wide range of both physical children and inner-children, and HersheyPark adding that sense of nostalgia elder millennials and older generations may experience within its walls, it's almost like Philadelphia was made for families.
Washington, D.C.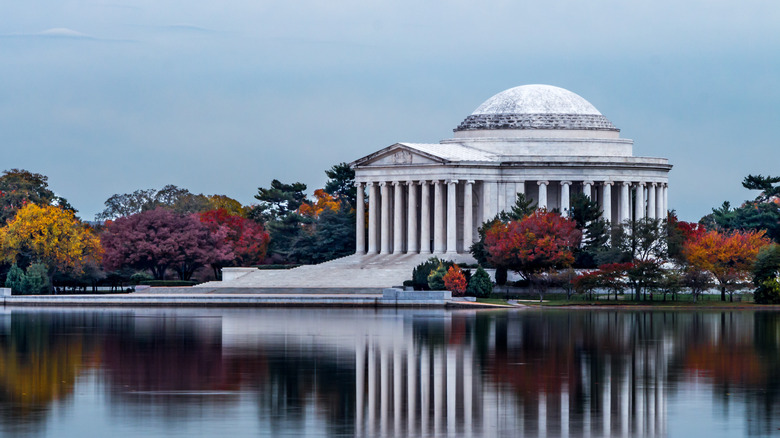 Tootalledphotography/Getty Images
A trip to America's capital may seem like it'd be full of politics and a sea of suits, but you'd be pleasantly surprised that quite a bit of D.C. is a wonderland for families who love and crave knowledge. Not only does a trip to D.C. teach you a thing or two, but its many museums make learning both fun and wondrous.
One of the most awe-inspiring museums in D.C. is the National Museum of Natural History, which has quite a lot for people of either many or single interest. You've got a kid obsessed with dinosaurs? Their fossil exhibit with massive recreations and very real fossils will have their head on a swivel, and this is just one of the many epic and interesting exhibits at the extensive museum.
Of course, a trip to D.C. wouldn't really be complete if you didn't acknowledge some of the most iconic monuments and memorials in the country. The Lincoln Memorial, Washington Monument, and the Vietnam Veterans Memorial are all powerful and easily experienced in the city.
Death Valley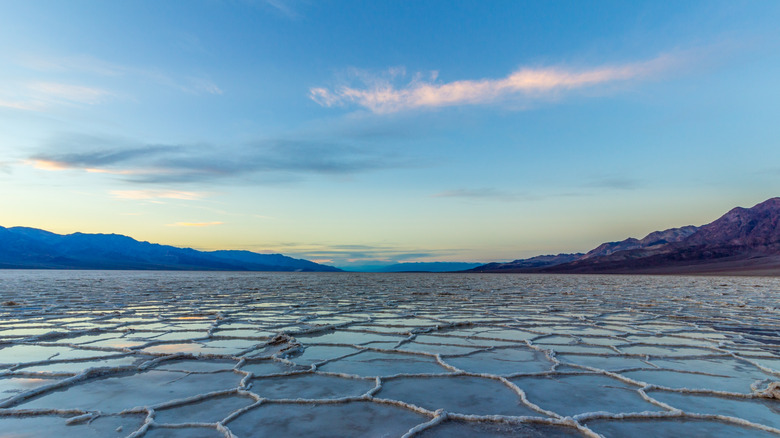 mzabarovsky/Shutterstock
There's nothing more hardcore to your 10-year-old than being able to come back from vacation and tell their friends that they survived a place called Death Valley. It won't feel like just surviving when you're actually there, though, because the national park is one insanely gorgeous view after another. During the day, the stunning colors of peaks and ridges will take your breath away just as much as the muted, almost sterile salt flats of North America's lowest point in Badwater Basin. Short easy routes like Zabriskie Point and Artist's Drive will give your family views unlike any other, but no matter where you go here, sunrise and sunset are sights worth standing still for.
When the sun finally goes down, add to you and your kids' awe by doing some of the best stargazing available in the continental United States. Skies wide open, Death Valley is surreal at night and will make you feel like a visitor on another planet.
Yellowstone National Park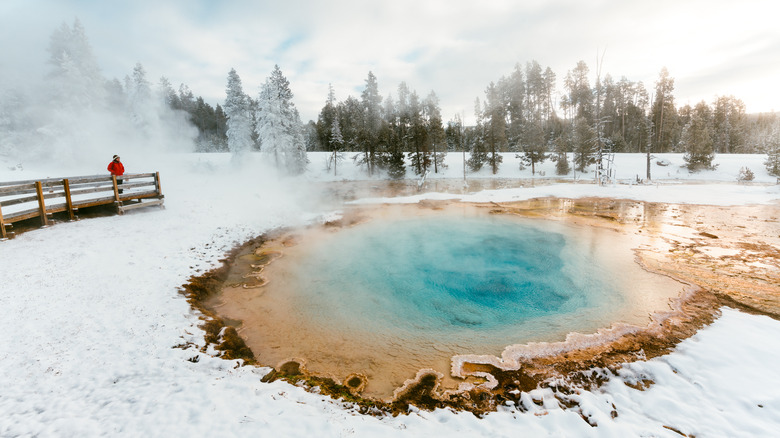 Ferrantraite/Getty Images
The United States has hundreds of beautiful national parks, but one of the most awe-inspiring has also been deemed the most kid friendly. Yellowstone National Park is the country's oldest national park and it is still one of the most popular and beloved ones. Not only with you, along with your family, be subject to some seriously beautiful sights and experiences, but a trip to Yellowstone is an educational one for kids.
While you can't swim in all of them, Yellowstone's hot springs are the most notable hot springs in the country, and stand up decently to those of the world. The phenomenon doesn't happen in very many places on Earth, and experiencing them is something that no one, no matter their age, is likely to forget anytime soon. Seeing the Grand Prismatic Hot Spring is nearly as good as soaking in one of the springs dedicated to human interaction. The large hot springs' brilliant colors give the park its name, and is a large reason why Yellowstone remains one of the most visited national parks.