How AAA Members Can Save Big Money When Traveling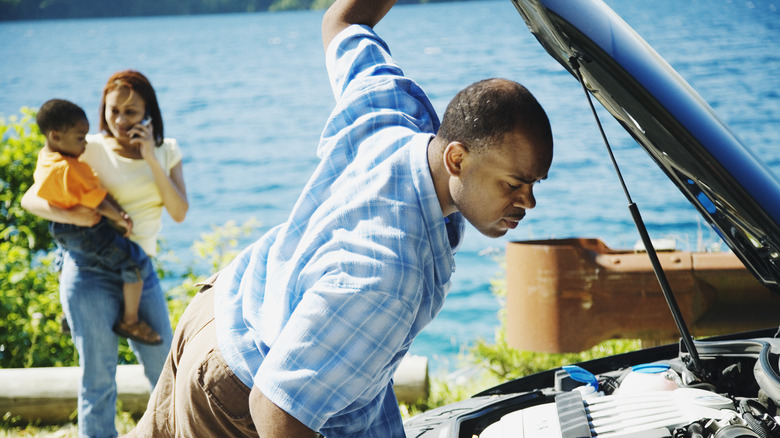 Jupiterimages/Getty Images
If you're a frequent traveler, you're no stranger to all the ways you can save money so you can travel more often. From travel credit card perks to airfare booking strategies, you've probably got it all figured out. However, you might be surprised when we say that if you're not a AAA (American Automobile Association) member, you might be missing out on amazing deals.
AAA is a non-profit organization — technically a federation of motor clubs — that is dedicated to enhancing its members' travel experiences throughout the U.S.A. It offers a range of benefits that can significantly contribute to cost savings for your trips while also providing peace of mind while on the road.
Perks range from 24/7 roadside assistance to exclusive discounts on car rentals and hotel stays. However, you won't just get perks for road trips — AAA will also take to the skies with you with deals on airfare and travel abroad with all-inclusive trips to Mexico, the Caribbean, and beyond.
AAA 's membership tiers offer great value for travelers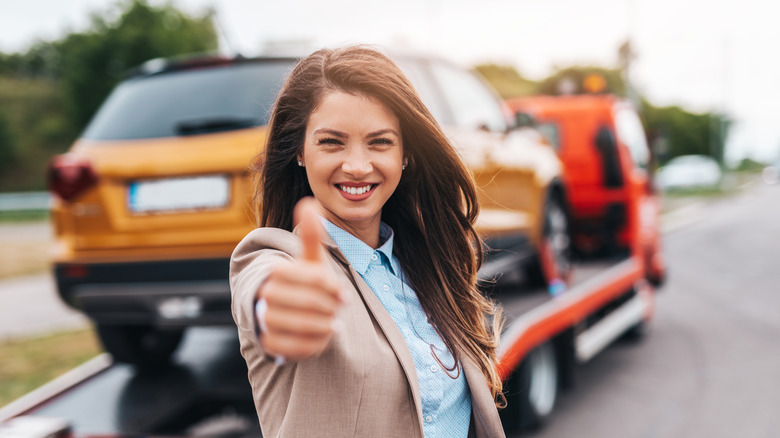 hedgehog94/Shutterstock
Since it was established in 1902, AAA has reliably served travelers across the United States. Now, with a century of experience, it has become a trusted organization best known for its comprehensive travel services.
AAA offers three main membership levels: Classic, Plus, and Premier, all with incredible perks. The Classic membership is the basic tier, but there's nothing simple about it. This tier still provides all the essential services, such as roadside assistance, $60 dollars toward locksmith services, and access to travel resources. However, it also includes discounts on rental cars, identity theft protection, and expedited passport and travel visa services.
The second-tier Plus membership includes all of that but simply in greater amounts. For example, you get 100 miles of towing (whereas Classic provides 7), emergency fuel delivery that is completely free (including the fuel), along with 50% off European travel guides.
The Premier membership offers the highest level of coverage and benefits and includes everything from the Plus and Classic tiers with even greater discounts. Premier members can expect to receive amazing extras like one-day free car rentals and concierge services for those bougie budget-conscious travelers.
Membership costs will vary depending on your zip code and the level chosen. For example, the Classic tier in California costs around $36 per year but in neighboring Arizona goes up to $65. No matter the cost, considering the potential savings and benefits, the value received should make it worth your while.
Get great discounts on travel with AAA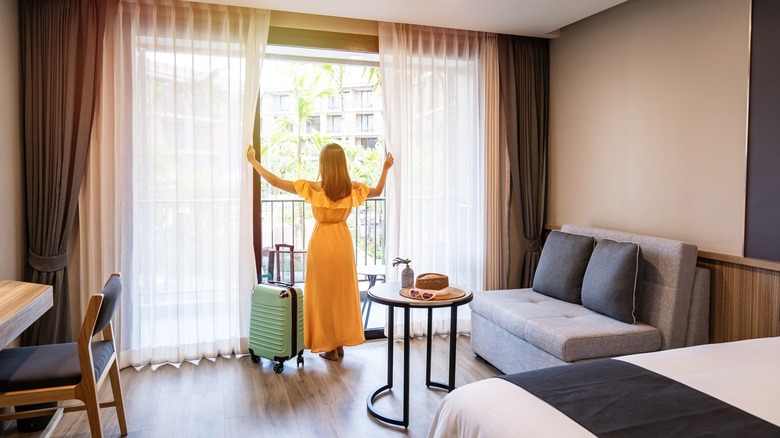 kitzcorner/Shutterstock
Through its extensive network of partnerships, AAA members can save a trunkload of money. As a member, you will gain access to a wide range of discounted travel options, including all-inclusive resort or cruise packages or piecemeal — if you like to book things separately — hotel accommodations, car rentals, and airfare.
For example, when booking hotel accommodations, AAA members often receive discounted rates that can range from 5 to 10% off the regular prices for hotels chains like Hilton, Best Western, and MGM. This means significant savings on popular hotels and resorts located both in the U.S. and worldwide. You'll even earn loyalty points when you book through AAA , which can be applied towards your next membership renewal.
Similarly, when renting a car, AAA members can benefit from discounted rates (up to 35% on electric vehicles), free upgrades, and additional perks like fuel discounts with their main partner Hertz or budget car rental companies like Thrifty and Dollar. AAA will even waive the additional driver and young renters fees if you're between the ages of 20 to 24.
AAA offers members expert travel planning support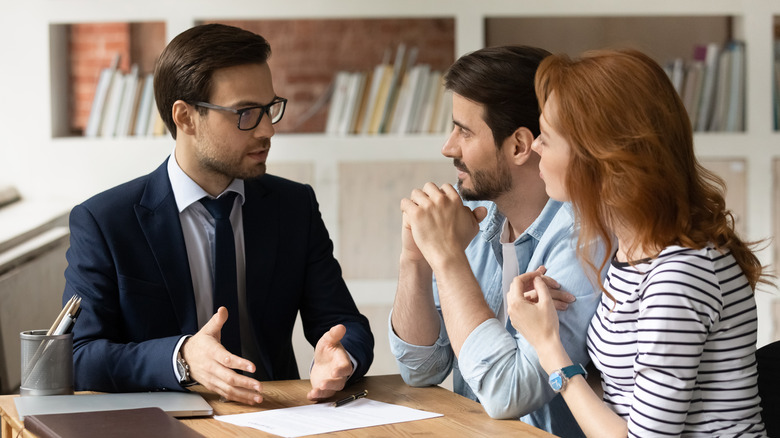 fizkes/Shutterstock
While all the roadside assistance is great for long road trips, what really makes the organization stand out is that it's actually the largest travel agency in the U.S. Their advisors are available to chat with you in-person or virtually. AAA travel agents won't just help you plan an amazing trip but they can also find you the best deals through their exclusive discounts.
If you're thinking about planning a road trip, AAA also offers their own travel app called TripTik. This is an interactive road trip planning tool that can help you plan out stops along your route for gas and rest stops, restaurants, hotels, and attractions. If you need some inspiration, the app also has 600 pre-planned scenic drives including recommended stops.
For those who enjoy the analog versions of things, AAA is one of the few organizations that still offer paper maps to its members for free. However, if you prefer digital, they haven't forgotten you. You can grab AAA's digital TourBooks which provide access to information about destinations across North America and the Caribbean.
Get everything you need to travel in one place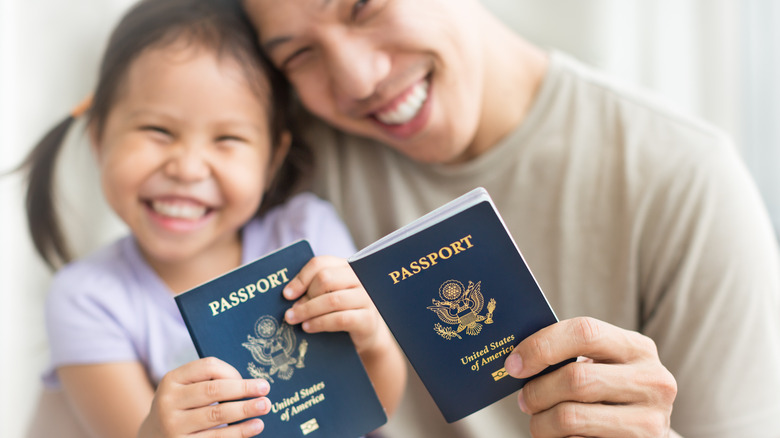 Globalmoments/Getty Images
Now that you know where you want to go, you just have to get there. Luckily, AAA offices can be your one-stop-shop for (almost) all your official documents.
If you know you have air travel planned soon, and you don't have a passport or need to renew it quickly and/or you need a travel visa, head to your nearest AAA office instead of the post office or passport office. With AAA , you can take your passport photos (at a discount for AAA members) and get your passport and visa application expedited through AAA 's connections with RushMyPassport.
If you're planning to drive while abroad, you may also want to consider grabbing an International Driving Permit (IDP). Since a U.S. Driver's License is not accepted in all countries, an IDP is a surefire way to avoid issues. An IDP can also reduce issues with language barriers and it may be required to rent a car. The best part is that with AAA you can get an IDP the same day you apply for only $20, plus additional (but still discounted) fees for the passport photos required for the document.
Lastly, to be prepared for any eventuality that may occur on your trip, you can also purchase automotive and travel insurance through AAA . They partner with Allianz Global Assistance so members can take advantage of insurance policies that cover trip cancellation, trip interruption, and emergency medical coverage.