Is Priceline A Reliable Website For Booking Travel?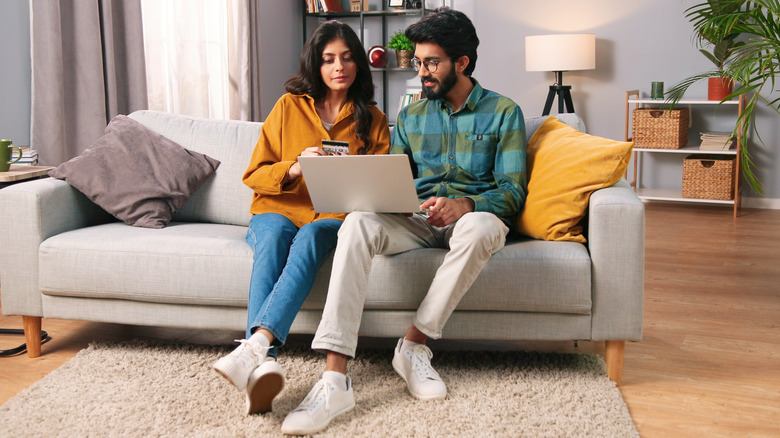 VAKS-Stock Agency/Shutterstock
Priceline's incredible deals can sometimes seem way too good to be true. If you've never booked with Priceline before, you might be wondering if, with one click, your cash will disappear into the ether, never to be seen again. Or, if you'll be left standing on the sidewalk in front of a vacant lot where your hotel was supposed to be.
So, is Priceline a trustworthy travel companion? In a word: usually. Let's start with some facts to put your mind at ease. Priceline is part of Booking Holdings, so if you book with Booking.com, Kayak, or Rentalcars.com to name a few, you should feel comfortable using Priceline. It's also been around a long time — since 1997 — so it's a veteran of the online travel agency industry. That's two points in its favor.
The website and mobile app are easy to navigate and overall, the booking process tends to be seamless. Priceline offers a Cancel for Any Reason service for flights. The terms for hotel cancellation depend on the companies themselves, so always check the conditions.
The best parts about Priceline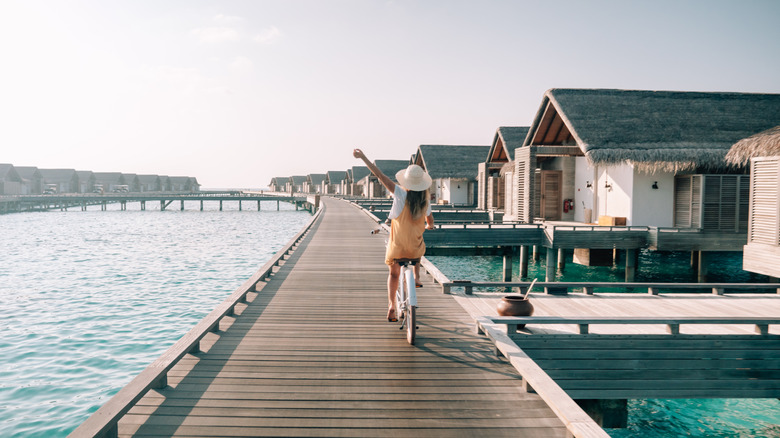 Mystockimages/Getty Images
According to Priceline themselves, they save customers over one billion dollars every year. And this is the greatest advantage of using Priceline: You truly can get a great deal on travel. One of the features that saves travelers money is the Bundle + Save option. Booking a flight and a hotel stay together, for example, could save you hundreds of dollars. Priceline allows you to do this and offers several combinations of flight, hotel, and rental car packages for maximum flexibility.
One of our favorite Priceline features for booking hotels is Pricebreakers. Travelers are shown a group of three similar hotels listed for one price; they learn which hotel they will be staying in after booking. If you book this way, you have some knowledge of where you're staying though not complete autonomy over your booking, and in exchange, you get a low price.
Express Deals are the more opaque version of Pricebreakers, but we think they work well for booking flights if you don't have a preference for which airline you fly with. In May 2023, we searched for flights from NYC to Memphis two weeks out from the date of travel: With an Express Deal, we could save 28% of the retail price and fly with one of four major airlines. The approximate time of day of the flight was also visible before booking.
What to watch out for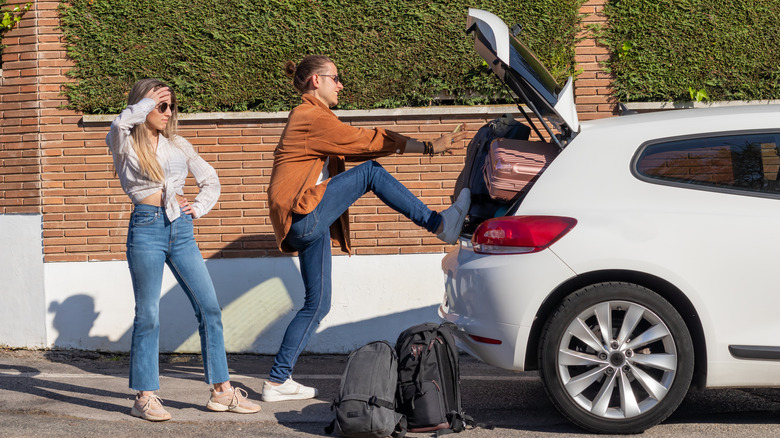 Pablo Vivaracho Hernandez/Getty Images
The opacity of Priceline's Express Deals has a greater effect when booking hotels. If you choose an Express Deal, you know the star and customer rating of your hotel and which area it'll be in, but little more than that. The savings can be excellent, but whether it's worth not knowing where you're staying is up for debate. You should also be aware that you can't change or cancel an Express Deal after you've booked: You're locked in.
Similarly, with rental cars, you can select the Supplier's Choice option to save. This means you know which company you're renting from, but not which car you'll get. Searching in May 2023, Supplier's Choice gave us a $1 discount on the lowest-priced economy car, with a chance, presumably, to get a much better vehicle. However, if you're traveling in a group of four large adults, you don't want to run the risk of ending up squished into a Chevy Spark on a 10-day road trip.
Finally, Priceline is a third-party booking site, so all of the caveats that come with that apply. For example, you cannot book with rewards, points, or miles. Overall, Priceline is a reliable website for booking travel. It works best for those who are flexible and comfortable with a bit of the unknown while on vacation. It puts a little adventure into your trip.