How To Interpret The Hotel Star Rating System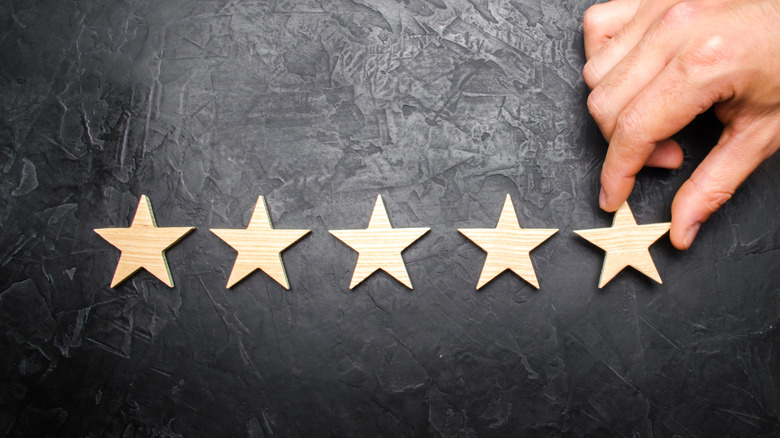 Andrii Yalanskyi/Shutterstock
From location and budget to amenities and preferred brand, our personal checklist for booking the ideal hotel can be extensive. One of the most impactful hotel characteristics on our decision-making — though least understood — is the hotel's star rating. More than any other consideration, star ratings can immediately affect our perception of a hotel. The gradient between one extra or less star can conceptually shift our entire expectation regarding service, amenities, cleanliness, and more. But does a hotel's star designation actually mean anything?
In basic terms, at least in the U.S., many people would assume a five-star hotel offers ultra-luxe accommodations, while a 1-star hotel is closer to a flophouse. Although the 1-5 star-rating system in the U.S. is designed to measure the quality of a hotel, there's no "Hotel Rating Association" that creates these star ratings using quantifiable measurables and metrics. But that's only in the U.S. To confuse the matter further, the 1-5 rating system isn't a universally accepted system.
To help you interpret and navigate the star-rating system of hotels, we'll explore the history of star ratings, the general guidelines for designating a star level, and who's actually star-studding these hotels.
A star is born in the hotel industry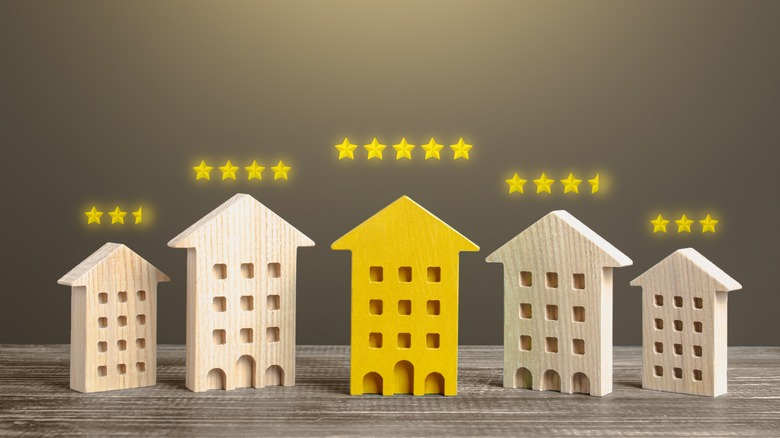 Andrii Yalanskyi/Shutterstock
To help understand the lack of uniformity among star ratings, we need to start in the beginning. Mobil, the oil and gas company, actually created the 5-star rating system in the U.S. As employees of Mobil traveled the U.S. servicing gas stations, they began rating hotels and creating travel guides. In 1958, Mobil Travel Guides introduced the 5-star rating system for U.S. hotels, and in 2009, Mobil Travel Guides became Forbes Travel Guides.
While this 5-star system may be the most widely used today, it's not the only hotel rating system. For instance, Frommer's only uses three stars to rate its hotels, so a 1-star hotel rating by Frommer's wouldn't translate well to a 1-star hotel rating you'd typically find on a travel site using a 5-star system. And again, this 5-star rating system only generally applies to hotels in North America. Much of Europe denotes hotel quality using a 4-star hotel system.
Different stars across the sky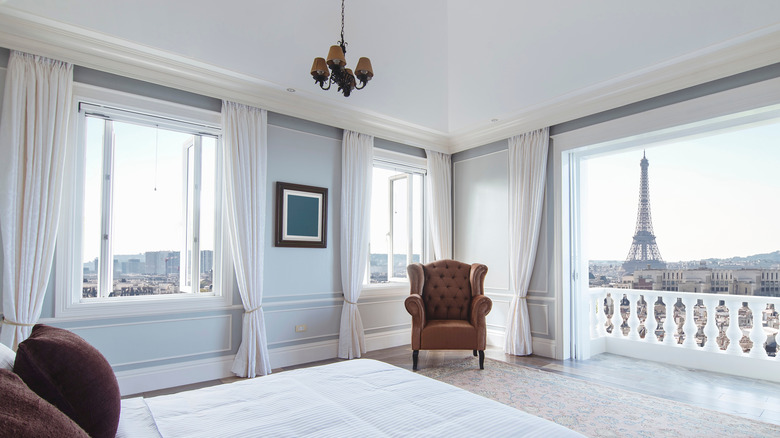 MDV Edwards/Shutterstock
Although the American Automobile Association (AAA), which uses diamonds to rate hotels, and Forbes Travel Guides may be the most foundational rating organization in the U.S., they're definitely not the only entities rating hotels. In the U.S., a variety of guidebooks, travel agencies, and magazines now rate hotels, which can lead to further confusion. In general, each private company or organization uses its own system and criteria for rating hotels.
This isn't necessarily the case internationally. Many European hotels receive their star ratings from governmental agencies, including hotels in Spain, Italy, and France. Other European countries, such as Germany, Greece, and Denmark, are part of the HotelStars Union, which is a trade association that offers a uniform rating system for 20 participating countries. However, when travelers shop for hotels online, whether traveling internationally or domestically, most wouldn't consider that a particular rating could've been given by governmental regulators, a trade association, or an online travel agency (OTA). This is where the intersection of managing expectations, star ratings, and customer relations helps to self-regulate. 
Basic assumptions of star ratings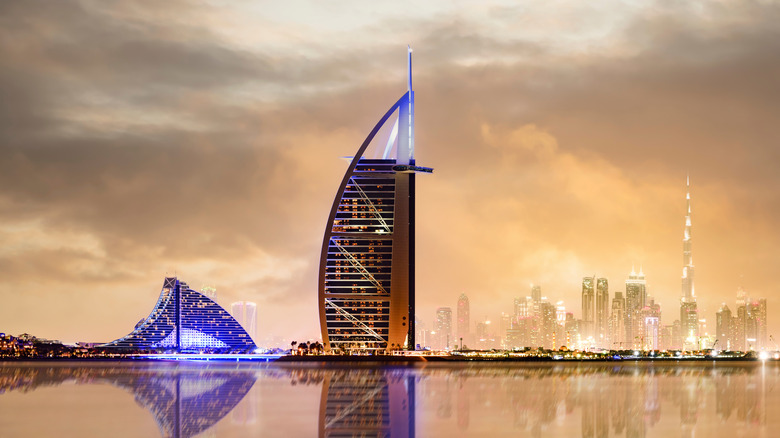 travelwild/Shutterstock
While hotels around the world receive star ratings from a variety of organizations, whether governmentally regulated or not, most hoteliers are still legally allowed to choose whatever star rating they'd like to describe their hotel. We'll briefly run down the basic guidelines of each star designation.
A 1-star hotel doesn't necessarily mean a flophouse, but it does signify very basic accommodations. These hotels may or may not offer an ensuite bathroom, 24-hour reception, or daily cleaning. Many backpacker hostels could be categorized as 1-star accommodations. Two-star hotels are generally budget hotels but may be part of a hotel chain, such as an Econo Lodge.
When it comes to a "standard" hotel, 3-star accommodations may be the quintessential stay for most travelers. Typically, these accommodations include ensuite bathrooms, daily cleaning service, Wi-Fi access, a workstation, and a 24-hour reception desk. They may also feature a basic swimming pool and fitness center.
A 4-star hotel may feature multiple pools, fitness centers, concierge services, as well as spacious hotel rooms with lavish appointments. At the height of luxury, you'll find 5-star hotels, which may include extravagant lobbies, designated concierge services, gourmet restaurants, and opulent guest rooms.
Guest expectations help to regulate ratings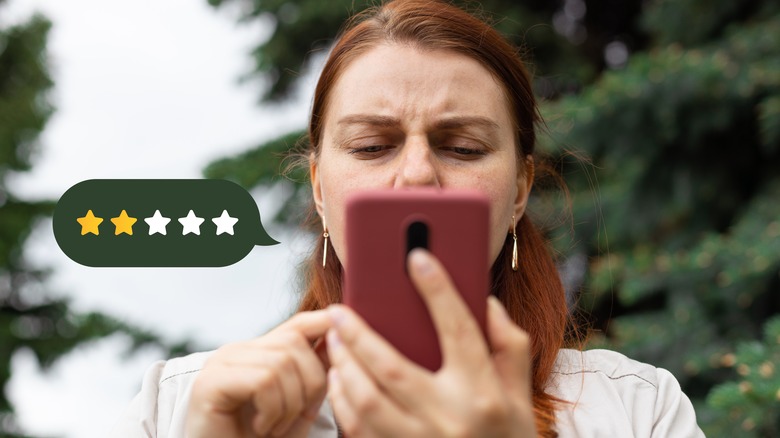 Irina Shatilova/Shutterstock
You may think that allowing hotels to choose their own star makes the rating system even more arbitrary, but hoteliers must consider a guest's expectations when marketing a specific star rating. Although each organization using a 5-star rating system will create its own specific criteria to rate a hotel, there's also a guest satisfaction component.
If a hotel chooses to embellish its own star rating, a guest is probably more apt to negatively review the hotel based on the hotel's embellishment. For instance, the hotel may claim 4-star amenities but feature a pretty lackluster pool. Instead of the reviewing guest citing the pool as an appreciated amenity (in a 3-star context), they may rate it negatively as "lackluster" in the context of the hotel's self-appointment of a 4-star establishment.
And although there's very little uniformity in the star-rating system across the hotel industry, online guest reviews continue to serve as the North Star for many travelers when shopping for hotels.