5 Tips For Bidding On Airline Seat Upgrades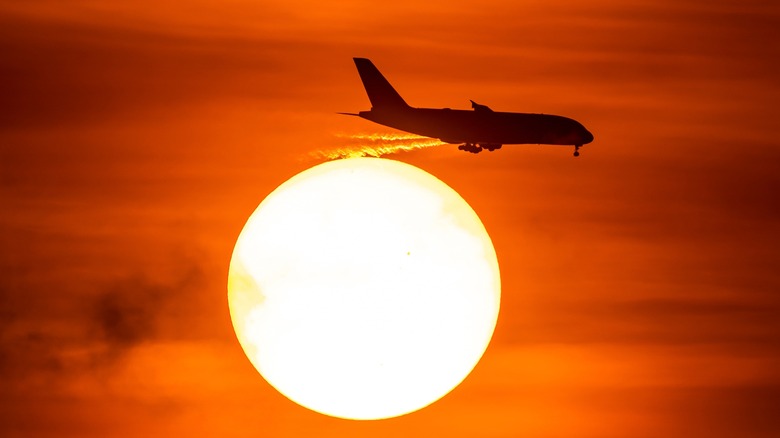 Shairaa/Shutterstock
Usually, the best way to get an upgrade on a flight is to have status with the airline. There are occasions, however, when you can make a game out of getting upgraded. Some airlines have a bidding system to pay extra for an upgrade. If your bid is accepted, you'll get charged, but if your offer is rejected, you don't lose anything.
The bidding system will have a sliding scale to let you know how competitive your bid is so you can adjust it as needed. Obviously, the more money you spend, the more likely you will be upgraded. However, you don't want to just automatically set the highest limit and end up paying too much for the seat. You'll have a limited amount of time to place a bid before you board your flight, so it's good to keep an eye on your email messages prior to your departure.
Know which airlines do seat bidding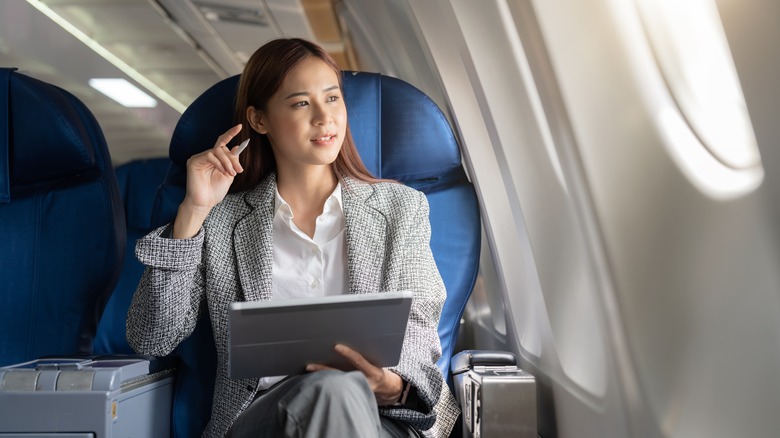 Natee Meepian/Shutterstock
Domestic airlines don't really participate in seat bidding for upgrades. The one exception is Hawaiian Airlines. Otherwise, the only airlines you'll see using this system are international-based ones. The big ones are Air Canada, Lufthansa, Qantas, Cathay Pacific, and Aer Lingus. You can bid up to 72 hours pre-departure, which is why you want to keep an eye on your email.
Sometimes, only folks with status with those airlines will get the upgrade option. Flying any of the bidding carriers doesn't necessarily mean you'll be invited to bid for an upgrade (though, more commonly than not, you will get the email). Even if it can be a bit like a lottery, bidding is one of the best ways to get an upgrade bonus without having status on an airline. If your flight is a long one, it's often worth even paying the higher end of the bid for a comfortable upgrade. You'll still be paying a lot less than buying that seat outright.
Do the math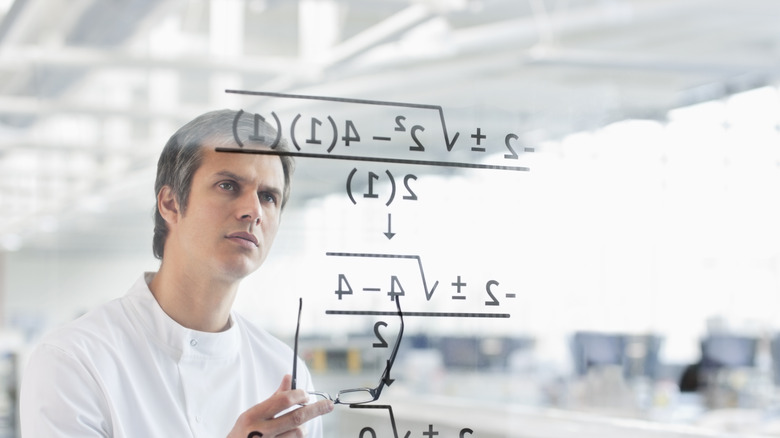 Martin Barraud/Getty Images
The best way to be competitive with other bidders is to utilize your access to seat prices. Figure out how much the business or first-class seat would cost, subtract the economy price, and bid somewhere between 20-40% of the difference. Aiming too low will get you outbid, but aiming too high could be a huge ripoff. It's a game of careful calculations.
Keep in mind that how much you bid should also depend on how many seats are available in the upgraded section. The more seats that are open, the more varied the bids can be. If there are very few seats left, the more competitive the bids will be.
Know that the majority of travelers will just choose the minimum bid amount. So even just increasing your bid by a little bit could drastically increase your chances of your bid being accepted. Most travelers are frugal, so if you can afford to outbid someone, the cost is definitely worth it.
Check the flight out again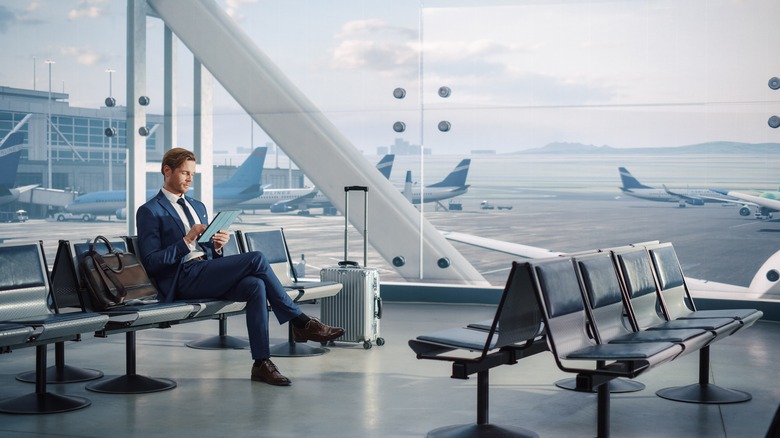 Gorodenkoff/Shutterstock
Before you try bidding on a seat or class upgrade, try looking at your flight again and see how many seats are available in the cabin. The fewer seats there are available, the more competitive the bidding will be. If you see that the cabin is basically empty, you can risk a lower bid with a higher chance of success.
This is also a great way to know if the prices have dropped. Sometimes you can switch to a different flight, even in first or business class, for little or no additional fee. It's rare, but it happens and is worth checking out anytime you fly. You can do that by selecting the "change flight" option and comparing how the prices differ from your current flight. You may be able to pay for an upgrade outright for less than you would have paid in a bid.
Fly on less travel-heavy days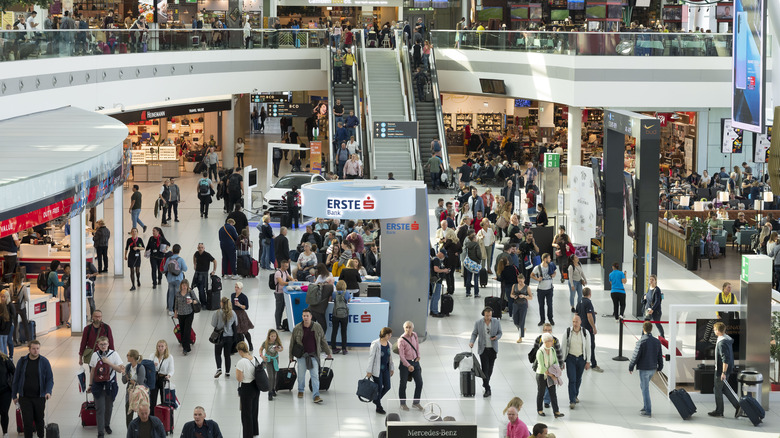 Matthew Horwood/Getty Images
If you're trying to upgrade to business class or first class, your best bet for having a bid accepted (especially a lower bid) is to fly when other people aren't. Business class is so named because business travelers often occupy the cabin. Consider planning a summer vacation or flying on Saturdays when business folks aren't working to increase your chances of scoring an upgrade.
The main reason this is the case is that business flyers usually have the highest airline statuses so they get automatically upgraded or are at the top of the upgrade list. That's because they travel so often for work, whereas vacation travelers ordinarily don't travel enough during the year to make or maintain high airline status.
While bidding can sometimes bypass automatic upgrades from status flyers, it's better for the traveler to fly anytime the majority of business folks are home. You'll have less competition and a higher chance of having your bid accepted for a seat in a higher class.
Fly early or late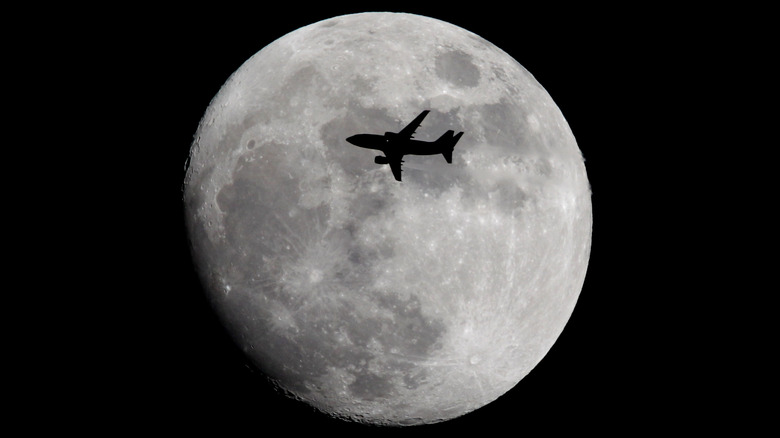 Dan Kitwood/Getty Images
In a similar vein of flying when business folks aren't, try to adjust your flight times too. There are certain times when your flight's business class or first class cabin is likely to be completely full. In general, try to avoid flying on Monday mornings in addition to Thursdays and Fridays between 5 p.m. and 10 p.m. Choosing your time wisely could be the key to having the availability you need to upgrade.
Those less desirable extremely early or late flights will have a significantly less competitive bidding war for travelers looking for upgrades. You can aim your bid at a much lower price point and gain a much more valuable upgrade in the process. The timing of the flights might not be ideal, but if you're looking for the best way to pay very little for a big upgrade, it's the best choice you can make.