How To Make The Most Of Your Trip To Boston's Museum Of Fine Arts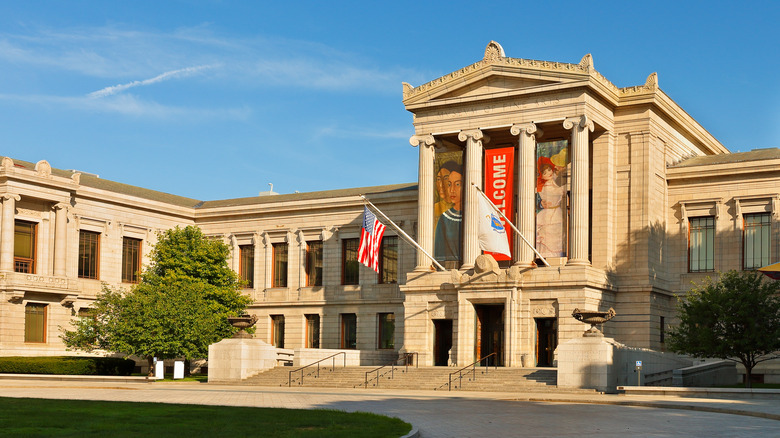 Jay Yuan/Shutterstock
A visit to the Museum of Fine Arts (MFA) in Boston will give you a rewarding cultural experience. You'll see an impressive collection of paintings, sculptures, and photography spanning many centuries and places such as the Americas, Africa, Oceania, Asia, and Europe. Here's how to prepare for your visit so you can get the most out of your trip to the MFA.
The MFA is open for visitors six days a week, but check the website to confirm hours and ticket information, as well as the program calendar. The MFA's program includes studio art classes, film screenings, and guided tours about conservation efforts. You may also want to consider how to dress and what accessories to carry, as there are restrictions, such as no large backpacks, umbrellas, selfie sticks, or tripods. If you're an artist or wish to sketch, it would be a good idea to bring some supplies, such as sketch pads, pencils, or erasers. You can also take non-flash photos for non-commercial use. The MFA also offers a variety of resources to visitors, such as MFA Mobile: an app to help you prepare for and enjoy your visit.
Must-see exhibitions at Boston's Museum of Fine Arts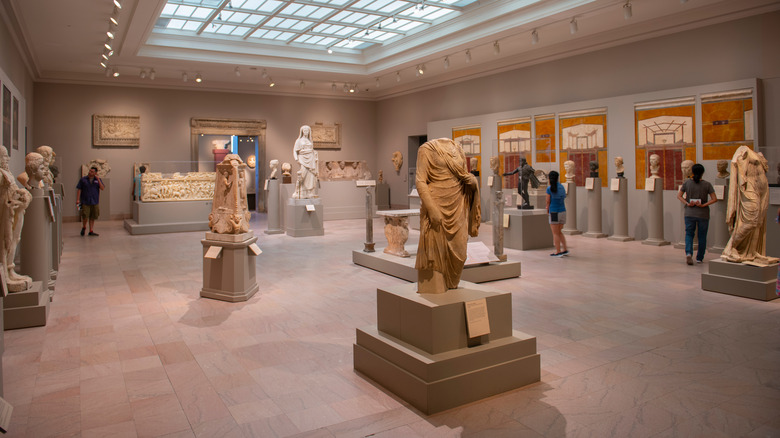 Wangkun Jia/Shutterstock
Once you're at the Museum of Fine Arts (MFA), there are several ongoing exhibitions you must see. For example, there is the "Art of Ancient Greece, Rome, and the Byzantine Empire" exhibition. It features Greek gods and goddesses inspired by the culture's mythology, as well as Roman portraits and Byzantine art showcasing the trajectory of western religion. Another ongoing exhibition is "Dutch and Flemish Art," with almost 100 paintings such as Rembrandt's "Portrait of Aeltje Uylenburgh" and the self-portrait by Anthony Van Dyck as Icarus.
The MFA offers other ongoing must-see exhibitions, including "Masterpieces of Egyptian Sculpture from the Pyramid Age," "Art of the Americas," "Stories Artists Tell: Art of the Americas, the 20th Century," and "Hank Willis Thomas: Remember Me." The MFA also houses contemporary art pieces, including jewelry, photography, prints, drawings, musical instruments, textiles and fashion, and collections of Asian, African, and Oceanic artworks. You will certainly need a full day (or a few, if you have them available) to see and experience the MFA. Additionally, the MFA has upcoming exhibitions, so some of the galleries are changing from time to time.
Other ways to take advantage of your visit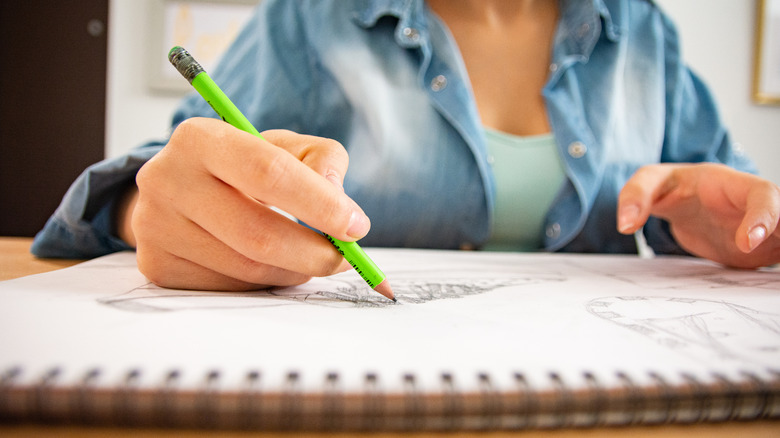 Uplight pictures/Shutterstock
No doubt you'll want to spend plenty of time admiring the must-see exhibitions, but consider partaking in some of the other activities the Museum of Fine Arts (MFA) offers. For example, the MFA offers a variety of film and lecture events. The MFA also offers live music to showcase different musical instruments using performers from the area, as well as studio art classes for kids, teens, and adults. Kids can learn about the museum's collections and have fun creating with a theme from one of the collections as inspiration. Teens, meanwhile, are thought more advanced skills such as problem-solving. Finally, adult classes include painting, drawing, and other mediums, ranging from two-day workshops to multi-week series.
If you're in the mood for a bite during your visit, you'll be happy to find several food options at the MFA: the New American Café, Taste, and the Garden Cafeteria. The MFA also has a gift shop full of books, jewelry, and souvenirs to bring home with you, including items inspired by the artwork in the museum's collections. From the exhibitions and programs to the dining options and gift shop, it's safe to say that the MFA in Boston is certainly worth a visit.