This New Hampshire City Is The Perfect Road-Trip Destination For Your Next Family Vacation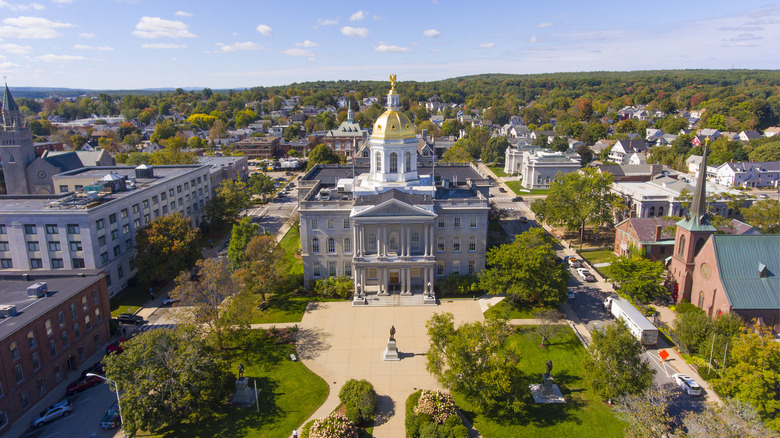 Wangkun Jia/Shutterstock
New Hampshire is just about the ideal size for a family road trip. In fact, driving east to west across the state will only take about an hour, while a drive from north to south takes just a few hours (via World Population Review). Even so, with kids in the car, you'll want to make frequent pit stops, and the state's capital, Concord, is perfectly situated for a breather, according to NH.gov. You're going to want to do much more than just stretch your legs here though, so pencil a night or two in Concord into your New Hampshire road trip itinerary.
In fact, Travel Lens recommends spending a few days here exploring the cultural and historical attractions and visiting the shops and eateries that dot the small city. One of the first big plus points for kids who have been stuck in the car is that Concord is very walkable (a significantly important trait), according to Travel Lens. By discovering the city on foot, you'll not only get some lungfuls of fresh air, but you'll see so much more.
History and culture in Concord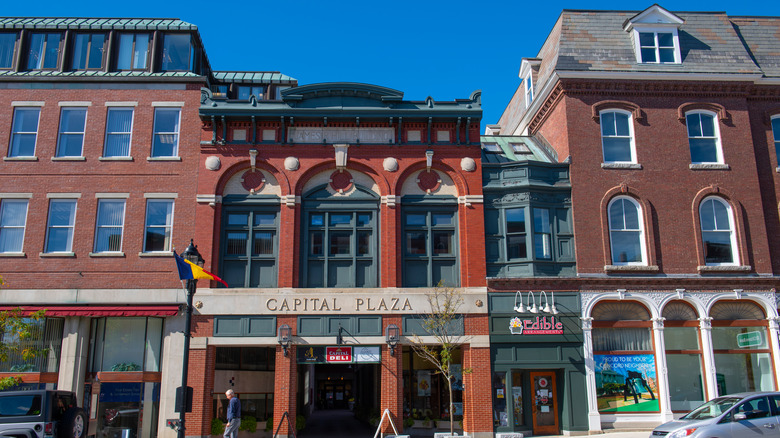 Wangkun Jia/Shutterstock
And there's a lot to see here! You'll get to experience a lot just walking around the historic district, as travel2next explains. If you want to learn more, Travel Lens advises taking a tour of the New Hampshire State House and visiting the Pierce Manse, the home of Franklin Pierce before he became the 14th president of the United States.
Sticking with the theme of history, the Canterbury Shaker Village is an outdoor museum just outside Concord, where little ones (and big ones!) can reach out and touch the past in the 25 original restored Shaker buildings. The huge outdoor space here also provides plenty of room to blow off steam. Another historical spot that New England with Love recommends is the Granite State Candy Shoppe. Yes, it's a place where your kids can fill up on sugar, but it's a lovely traditional store that dates back to 1930: The best of both worlds. Finally, New England with Love recommends the McAuliffe-Shepard Discovery Center, a museum where kids will love the hands-on exhibits related to space science, astronomy, and aviation.
The great outdoors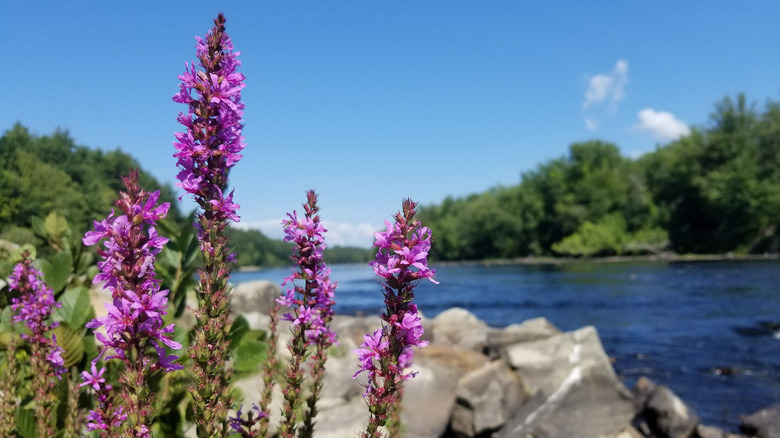 Emmily Bottari/Shutterstock
New England with Love strongly recommends getting out into nature while you're visiting Concord, particularly on the popular Oak Hill Trail. At just 3.8 miles long, it's a manageable hike for all the family and, even better, in the winter it's a great place for snowshoeing. Apple picking is also on this blogger's list –- spend a crisp fall afternoon at Carter Hill Orchard for a classic New England activity. Within the city, Travel Lens advises a trip to Winant Park, where you can hike or bike on the scenic trails — that rival any across New England – and have a great view of the State House's golden dome and the mountains that surround the city.
If you prefer the water over the land, Travel Lens suggests heading out in a canoe, kayak, or paddleboard on the Merrimack River, which flows through the city. You can rent boating supplies and, while on the river, you'll have a chance to spot a variety of wildlife, including ospreys and bald eagles. When you've worked up an appetite, Travel Lens praises the Barley House Restaurant & Tavern, which serves delicious burgers (kids + burgers = happiness, right?)