The Popular Flight Booking Mistake That Might Be Costing You More Money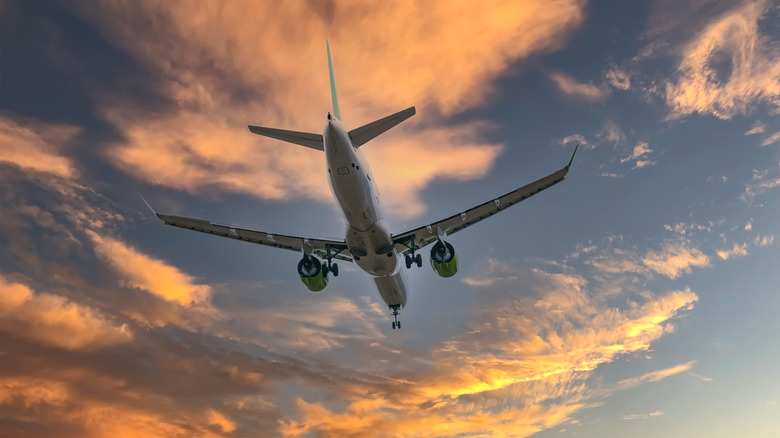 OlegRi/Shutterstock
Vacationers often find that booking flights is one of the most expensive parts of planning any trip. That is especially true in 2022, with demand for travel rising in the years since the start of the COVID-19 pandemic. That's what led to the highest airfare prices in five years this summer, according to Hopper, a trip-planning website and travel agency. According to data from Hopper, the average round trip increased by 34% from the same time in 2019. While some fliers try skiplagging when traveling to save money, many travelers are opting for the cheapest fare that airlines offer. That means that, for airlines like American, Delta, and United, people are selecting a basic economy ticket that is cheaper than the standard economy option.
However, you may want to think twice before choosing a basic economy seat. Basic economy tickets tend to come with significant restrictions that you may have to pay extra to avoid. Let's look into how much money you really save purchasing a basic economy ticket.
Basic economy fares could cost you in convenience and fees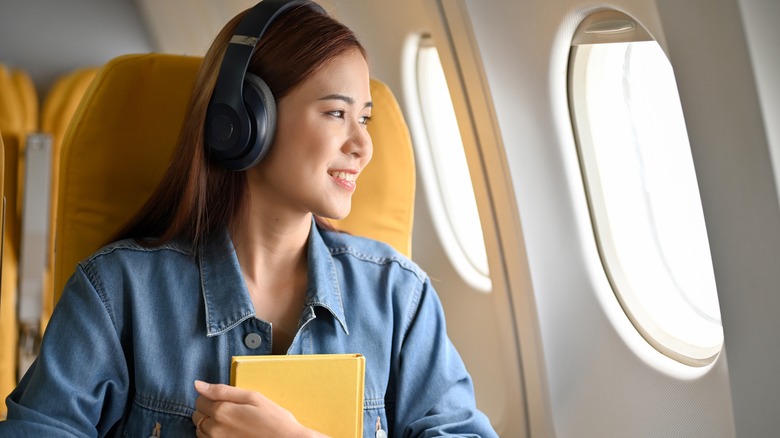 BongkarnGraphic/Shutterstock
While a basic economy ticket is the cheapest option for airlines like American, Delta, and United, you need to take into consideration the options you're losing out on when choosing basic economy. For most basic economy fares, changes and cancellations aren't allowed, according to NerdWallet. Additionally, basic economy options usually do not allow seat selection, which can make flying for groups and families a more awkward experience. Also, if you love racking up miles for future perks, you may want to skip out on basic economy, as most airlines don't offer miles or offer significantly fewer miles with basic economy options. On top of all of that, you may have more stress figuring out whether you are allowed a carry-on, personal item, or both. 
Trip accommodations could be a costly variable when choosing this more affordable airfare. JetBlue and Delta allow changes to flight plans or cancellations, according to NerdWallet, but the airlines charge fees for these accommodations. Alaska Airlines, American Airlines, and United Airlines do not allow changes or cancellations at all for basic economy fliers.
Other ways to save money besides flying basic economy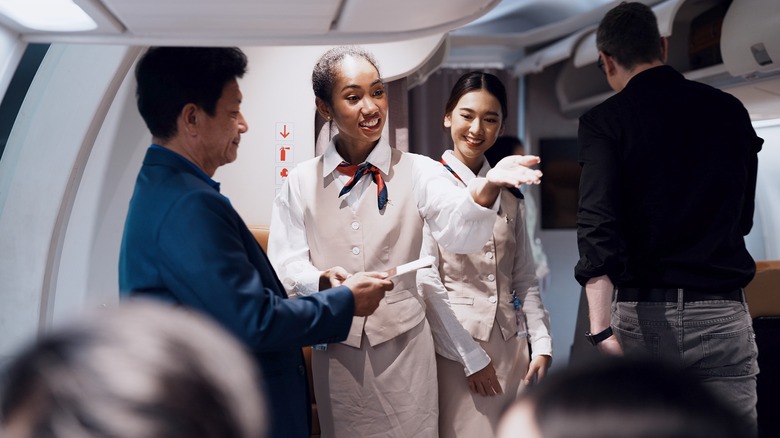 1st footage/Shutterstock
If you feel that the lack of convenience and concern about trip accommodations isn't worth the cheaper price associated with basic economy, don't worry. We have other flight hacks for you, so you can spend as little as possible getting to your destination.
One of the most effective tips for flying cheap when going on vacation has to do with picking where you'll go. According to travel vlogger Moya Mawhinney, you should choose your destination based on the prices of flights. You may find yourself exploring a beautiful location that, otherwise, you wouldn't have thought about visiting. After you have figured out what kind of trip you want to take — a long sabbatical, a short vacation, or a study abroad adventure, among other options — you'll be ready to start looking. Be sure to file any technical paperwork needed, like a passport or visa, for all travelers before purchasing any tickets. Jack's Flight Club and Google Flights are great options for finding cheap flights to various destinations.