Walt Disney World Planning Secrets, Tips, And Tricks Only Insiders Know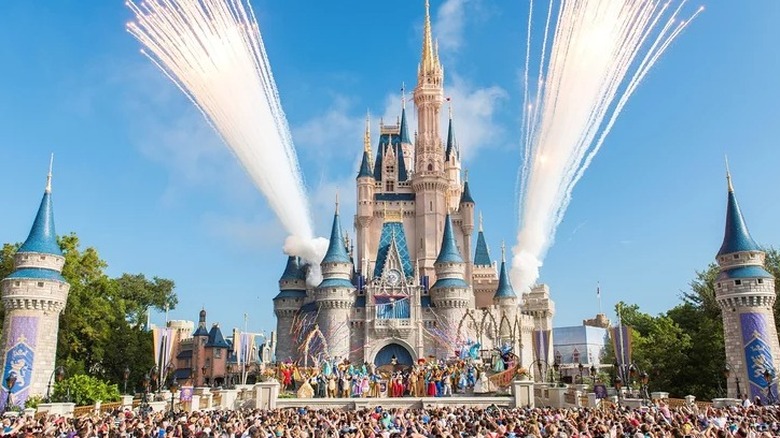 Jacqueline Nell/Disneyland Resort via Getty Images
Traveling to Walt Disney World in Orlando can be intimidating. If you haven't been to the Florida theme parks in years or have never been, it's easy to feel lost in a sea of magic, dark rides and Mickey-shaped foods. It can be even more difficult to feel like you have this whole "vacation" thing down when everyone around you knows exactly how to cut through the crowds to get to Space Mountain before you've even gotten your bearings. Even if you've been to Disneyland before and feel like you know that California resort like the back of your hand, well, there are a lot of ways Walt Disney World and Disneyland are entirely different places. Luckily, there are plenty of hacks, tips, tricks and secrets that only Walt Disney World super fans and insiders know.
Travel during the off-season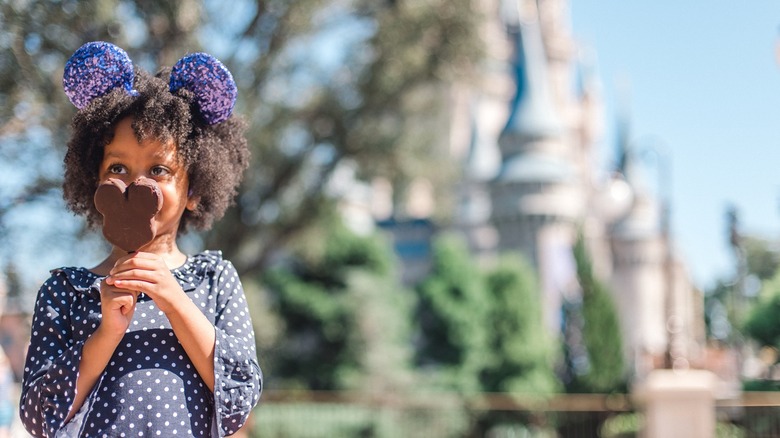 Courtesy of Walt Disney World/Claire Celeste, photographer
Walt Disney World's off-season is shrinking every year, but there are still better times of year to go to Disney (and times to avoid). Holiday weekends (like Martin Luther King Jr. weekend, Memorial Day and Labor Day) are best avoided, as are bustling times like spring break and the week between Christmas and New Year's Day. Surprisingly, summer has been a less-busy time for crowds in recent years. Disney introduced date-based pricing in fall 2018, in which certain times of year (like summer and the holiday season) are more expensive than traditional low-traffic times like January and September, evening out crowds.
Budget with Disney gift cards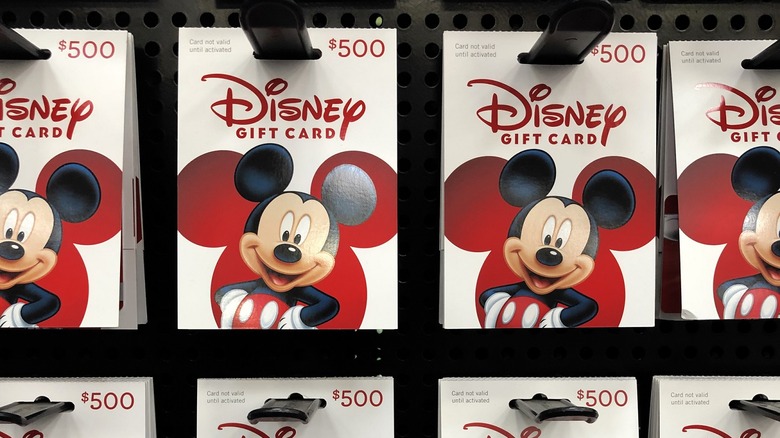 © Sports Images | Dreamstime.com
Budgeting for a vacation is no joke. But theme park pros know the best way to budget at Disney is by purchasing Disney gift cards. When you're on property, they're as good as cash and can be spent on food, merchandise, extra recreation, hotel rooms, park tickets and more. If you know you don't want to spend more than $100 on merchandise on your trip, load a gift card for that amount. When you hit your limit, you hit it.
Check for deals before you book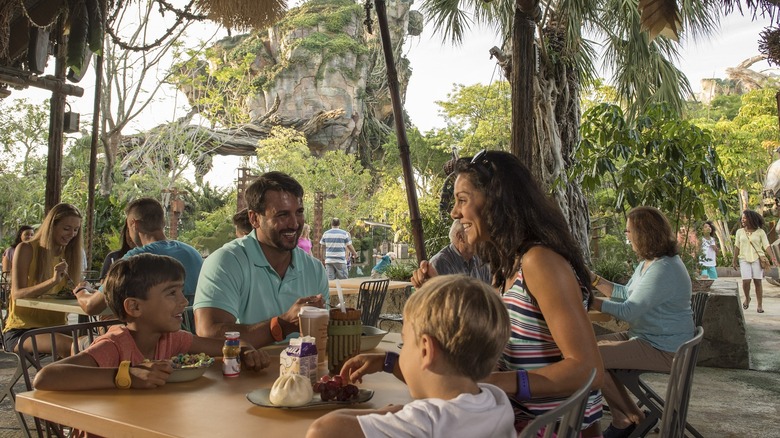 Courtesy of Walt Disney World/David Roark, photographer
The best ways to save on any vacation apply to Walt Disney World as well. So, keep your (Mickey) ears to the ground for flash deals, discounted rooms and even free food. Every year, Walt Disney World releases free dining plans to resort hotel guests to fill their rooms during times they expect to be slow. During this time, Disney will also offer room-only discounts for folks less interested in the free food, which is typically tied to a full-price hotel room. If you pay attention to these deals and other bundles advertised before you book, you can save a ton on your trip.
Annual passes can save you lots of money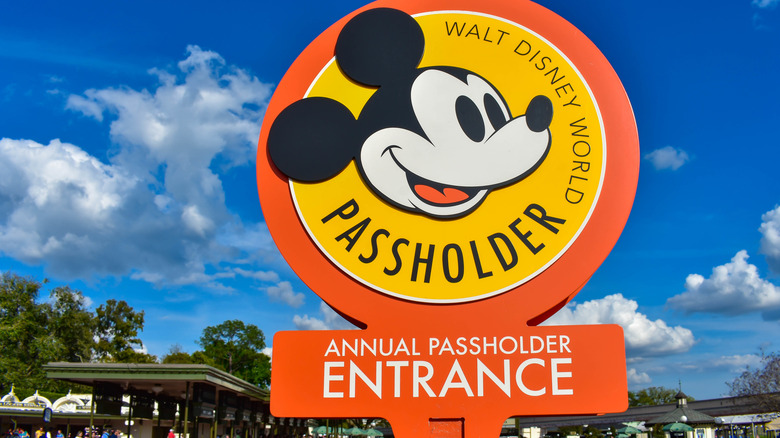 © Viavaltours | Dreamstime.com
It may seem counterintuitive to become an annual passholder member because the up-front costs are significant. As of this writing, an annual pass to Walt Disney World for non-Florida residents over the age of 10 costs over $1,100. But if you and your family plan to go to the theme parks two or more times in a year, an annual pass is actually one of the best ways to save money at Disney World. Passholders get discounts on dining, merchandise, special events and other select resort activities. An annual pass also comes with free parking at the theme parks and complimentary PhotoPass downloads for the year.
If you missed that dinner reservation, check and check again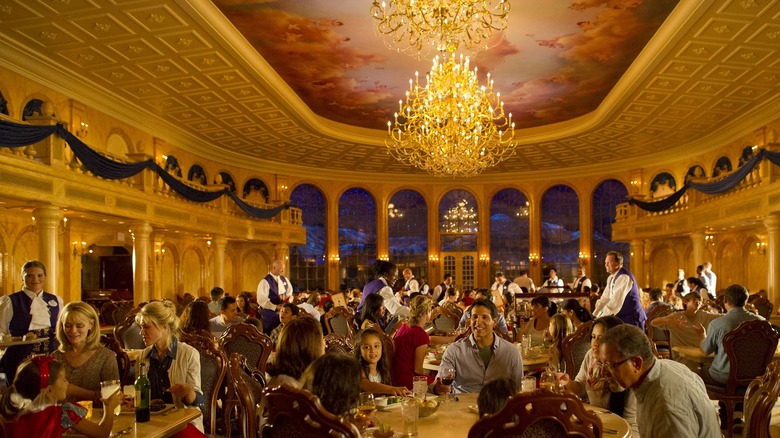 Courtesy of Walt Disney World/Matt Stroshane, photographer
It's not easy to land a meal at some of the best restaurants at the Magic Kingdom and beyond. Restaurant reservations at Walt Disney World open up 180 days in advance for non-hotel guests and up to 190 days in advance for hotel guests. That means popular spots such as Be Our Guest, California Grill and 'Ohana can be totally booked six months before you even think about eating there. But the name of the game is to keep checking Walt Disney World's dining website and the My Disney Experience app. While every restaurant has its own reservation and cancelation policy, many will charge guests $10 per person if they drop their reservation 24 hours or less before the time slot. That means a slew of popular spots open up as other people's plans shift and they drop their reservations.
Check for Fastpass openings too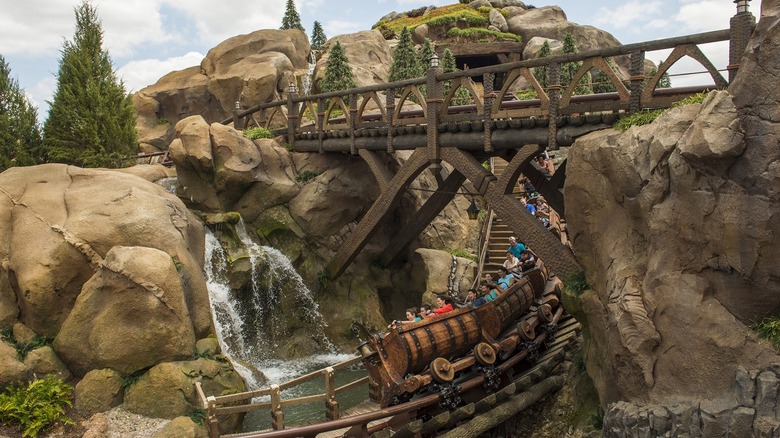 Courtesy of Walt Disney World/Matt Stroshane, photographer
Guests who stay on-site can book three Fastpasses per day at one park 60 days before the first night of their stay. That means Fastpasses for some of the best Disney rides of all time like Seven Dwarfs Mine Train, Flight of Passage and Peter Pan's Flight get gobbled up before offsite guests can book them (30 days before a visit). However, plans change and people drop Fastpass reservations, so keep checking for Fastpasses online and in your app in the weeks leading up to your trip and even while you're at the park. You just might be able to walk onto Space Mountain instead of waiting in an 80-minute line.
You can book a lot of Fastpasses per day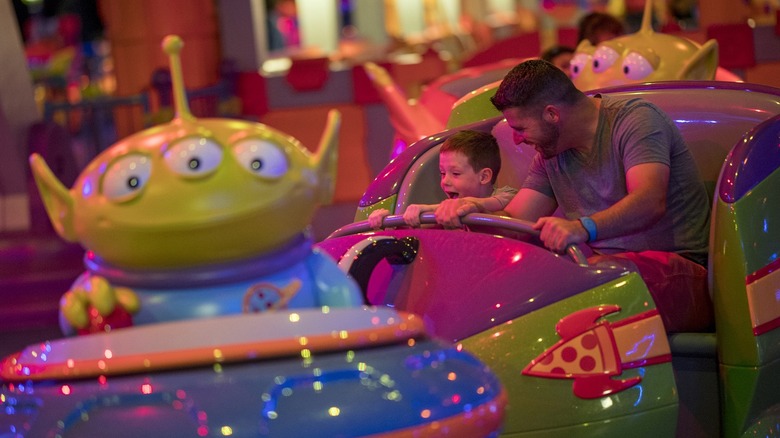 Courtesy of Walt Disney World/Steven Diaz, photographer
After you book and use your three Fastpasses per day, you can then book even more. After you utilize your third Fastpass, you're free to make one more selection on the My Disney Experience app or at one of the kiosks in the parks. Unlike those first three Fastpasses, you can make these reservations at any of the theme parks. So after skipping the lines at Millennium Falcon: Smuggler's Run, Tower of Terror and Alien Swirling Saucers, you can then search for new Fastpasses at Hollywood Studios or at Epcot, Magic Kingdom or Animal Kingdom if you have park hoppers. After you use that fourth Fastpass, you can book a fifth and so on as long as Fastpasses are available.
After-hours parties are worth the extra cost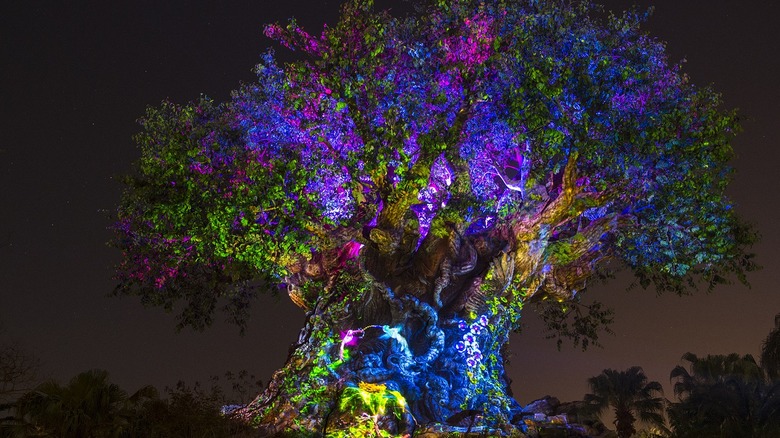 Courtesy of Walt Disney World/David Roark, photographer
On select nights at Walt Disney World during the winter and spring, the theme parks host Disney After Hours events. This is a separately ticketed, upcharged event in which a limited number of guests have access to the majority of attractions for three hours. And when we say "limited number of guests," we mean it. The parks basically feel empty during these parties. And while that time period may sound short, you can get so much done when you can just walk onto the best rides at Magic Kingdom with little to no wait.
Avoid Extra Magic Hours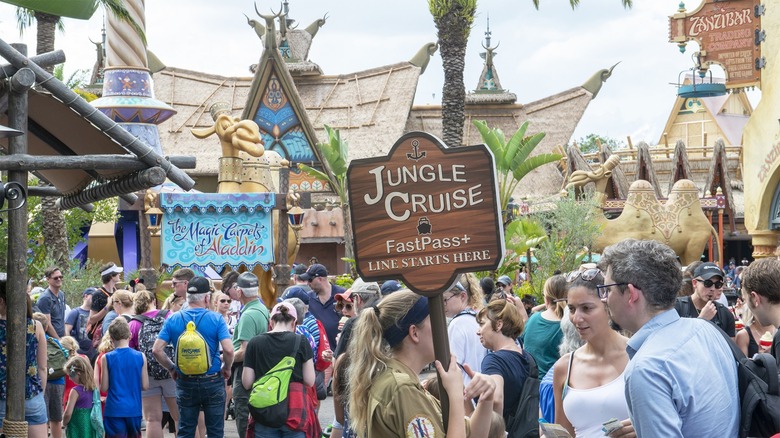 © Wisconsinart | Dreamstime.com
One of the things Disney park veterans know is that Extra Magic Hours are to be avoided. This benefit allows guests who stay at a Disney resort to have access to one theme park one hour before (or after) it opens or closes to regular day guests. While this may seem like a great way to get a lot done early when you stay on property, you're not the only guest who has this idea. Resort guests without Park Hopper passes are going to be at that park all day long. Thus, that park is apt to be more crowded throughout the day and wait times are generally going to be much longer. Walking right onto Splash Mountain at 8 a.m. or 11 p.m. will feel pointless when you have to wait 85 minutes to get on Jungle Cruise at 3 o'clock.
Go to the parks early, stay late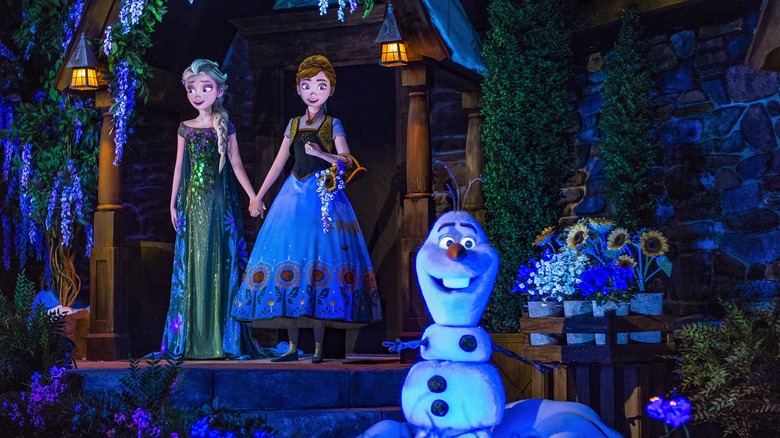 Courtesy of Walt Disney World/Matt Stroshane, photographer
If you're up for it, entering the parks before they open and waiting around for rope drop is a great way to get a lot of big rides done early in the day. Heavy-hitters like Big Thunder Mountain Railroad, Rock 'n' Roller Coaster and Frozen Ever After will have significantly shorter lines first thing in the morning before most of the crowds enter the parks. Similarly, after the fireworks, people leave en masse. If the park is still open after a nighttime spectacle, sticking around for the final hour or two of the night will allow you to hop from attraction to attraction. Going early, staying late and heading back to your hotel for a nap when those midday crowds spike is one of the best ways to have a stress-free Disney vacation.
Eat when people ride, ride when people eat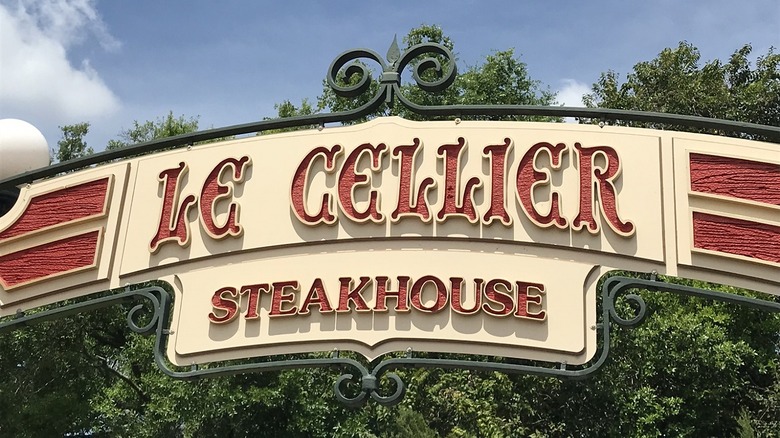 Carolyn Menyes/The Active Times
One of the biggest rookie mistakes people make at Disney is trying to book meals for normal meal times. Not only should you get to the parks early and stay late, but the secret to having a quick and easy day is to eat when people ride and ride when people eat. First of all, you're far more likely to score a reservation to Tiffins or Le Cellier at 4 p.m. than you are at 6:30. Plus, while all those 6 o'clock eaters are chowing down, wait times for popular rides like the Expedition Everest or Soarin' tend to drop.
Don't always trust the wait times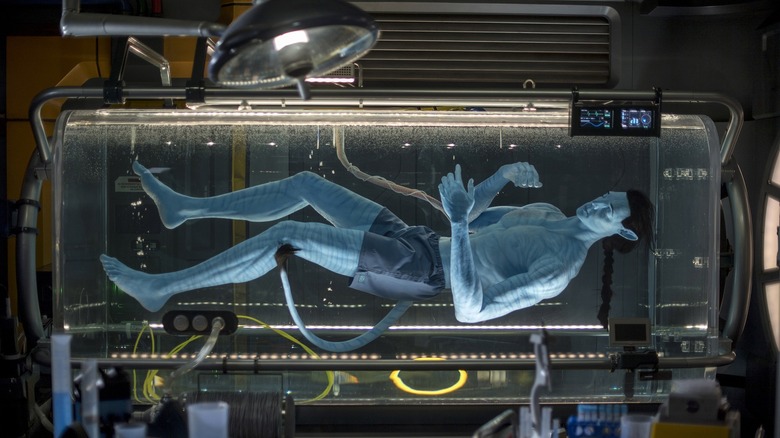 Courtesy of Walt Disney World/Kent Phillips, photographer
The My Disney Experience app is amazing for quickly and easily checking on wait times. There's no point in schlepping across Animal Kingdom to wait in line for Kilimanjaro Safaris if it has a 90-minute line, after all. While we love that convenience, you can't always trust the wait times posted on your app or even at the front of the line. If you wander upon It's a Small World and happen to see people queued till the very end of the show building but the posted time is only 15 minutes, don't hop in that line. Anecdotally, Disney World is known to inflate times to discourage guests from getting in line at 7:55 when the park closes at 8. Is Flight of Passage really at two hours right before closing? Maybe. But probably not.
Ride solo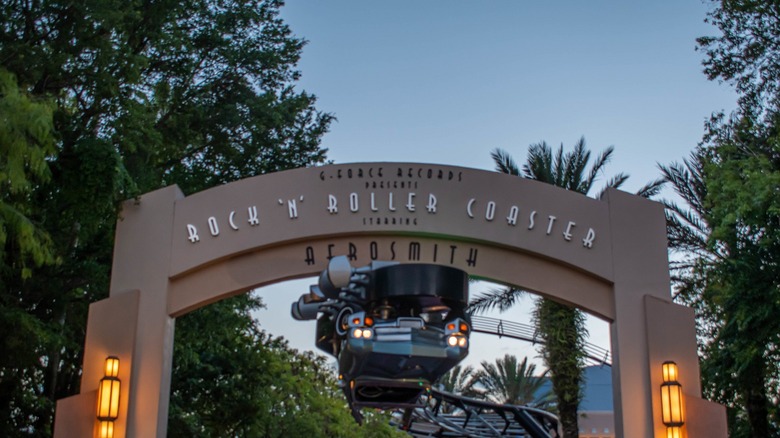 © Viavaltours | Dreamstime.com
Unless you're traveling with small children, take advantage of single-rider lines. At Walt Disney World, you'll find them for some of the big thrill rides: Test Track, Expedition Everest, Millennium Falcon: Smuggler's Run and Rock 'n' Roller Coaster. Wait times for these four attractions can easily exceed an hour, and single-rider eliminates a lot of that time. 
Some seats are better than others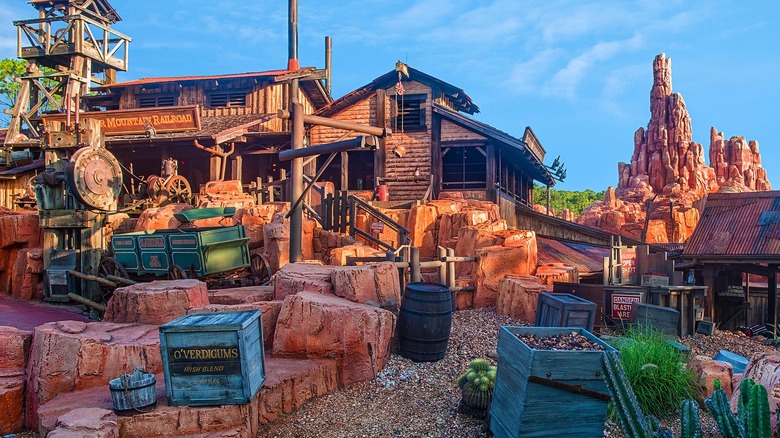 Courtesy of Disney
Disney will claim that every seat is a good seat on every single one of its attractions. While that is true a majority of the time, some spots on some attractions are just better than others. If you want to truly feel the dips and swerves of Big Thunder Mountain Railroad or Seven Dwarfs Mine Train, you want to be in the back. And the center seat on the top row of Soarin' (ask for B1) has the best views of the screen without any dangling feet in your periphery.
Freebies do exist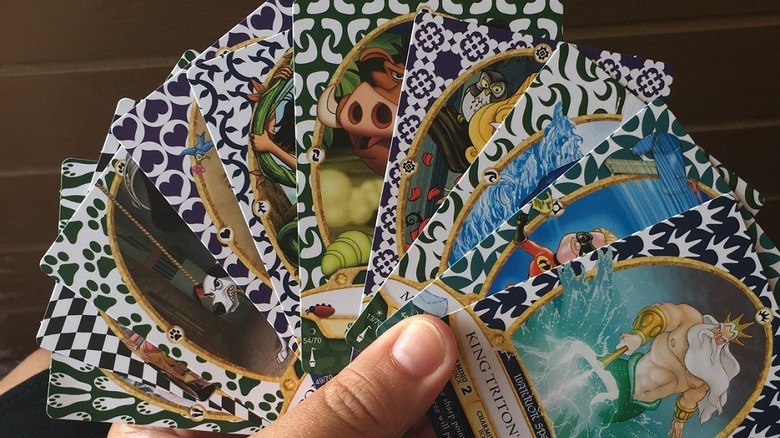 Carolyn Menyes/The Active Times
The famous celebration buttons marking first visits, birthdays, anniversaries and other celebrations are complimentary. At Walt Disney World, you can also pick up a pack of Sorcerers of the Magic Kingdom cards from Main Street U.S.A. If you play the interactive game, great. If not, you get to take home these cool cards featuring Disney characters. You can also stumble upon free stickers, free food samples, free mementos and ride maps if you keep your eyes peeled. Knowing what to do for free is one of the best ways to save money at Disney World.
Mobile ordering is key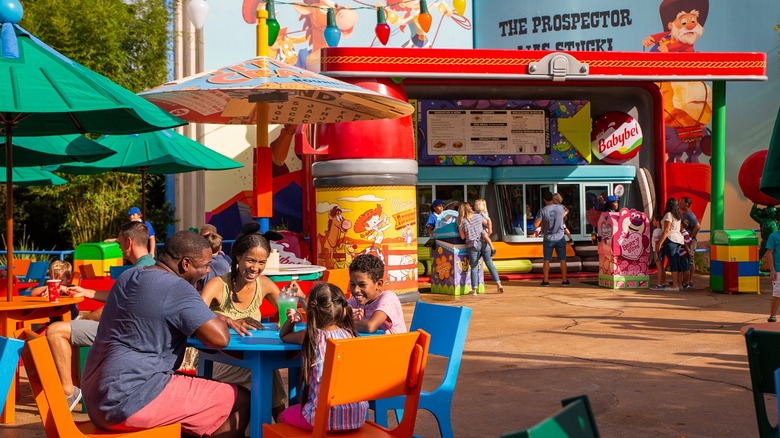 Courtesy of Walt Disney World/Steven Diaz, photographer
You don't just wait in line for the rides and character meet-and-greets. Oh yes, you will wait in line for the food at Disney parks too. But you don't have to. In 2017, Walt Disney World launched its mobile ordering option on the My Disney Experience app for its quick-service spots. Guests simply select a restaurant and an arrival time and place a food order from their smartphone. Then, when you're within a certain distance of the chosen restaurant, you check in, and your meal will be ready within minutes at a specially designated window. 
First aid isn't just for emergencies
Amy S./Yelp
While a first aid kit is one of the things you should never travel without, you can get basic services taken care of at the first aid centers at Disney theme parks. Seriously, these spots aren't just for fainting spells and serious scrapes. The smallest things are available (for free) for guests, including band-aids, over-the-counter medicines, ice packs for sprained ankles and other small remedies. First aid also has a refrigerator for medications that need to be kept chilled and is a much-needed air-conditioned space for people who are tired of the heat. 
There are hidden details everywhere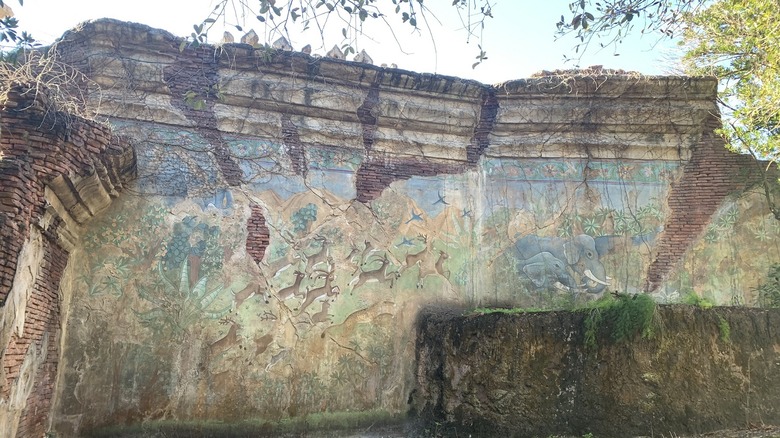 Carolyn Menyes/The Active Times
Anyone who has been to a Disney theme park knows about Hidden Mickeys, but those little symbols are only the beginning of the hidden details and secrets of Disney parks. Take a peek at the price sticker on Rex's box in Hollywood Studios' Toy Story Land. Not only does it reveal he was bought at Al's Toy Barn, the tag reads 11 22 $19.95 or Nov. 22, 1995, when the first "Toy Story" film hit theatres. And that's just the start of all the Easter eggs.
Some of the best activities are outside the theme parks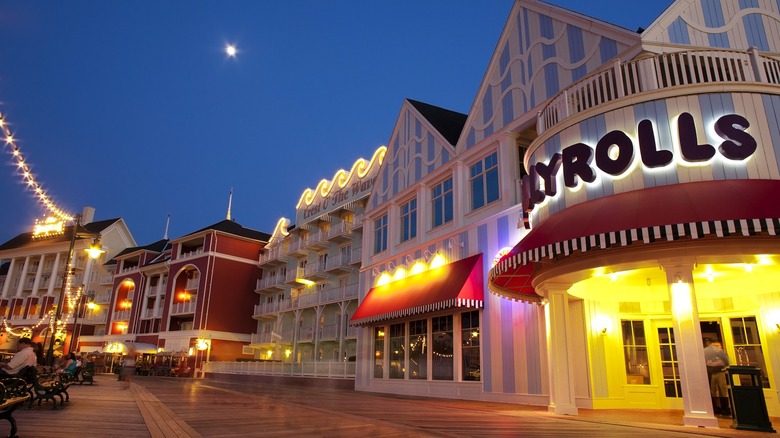 © Daniel Padavona | Dreamstime.com
It's hard to think of spending a day at Walt Disney World without setting foot in at least one of the theme parks, but in fact, every proper Disney vacation should have one day with no park visit planned. Outside the theme parks, you will find stunning resorts you should explore, shopping at Disney Springs and numerous magical activities such as character meals, spas and shows. Consider bar hopping along the Boardwalk, going horseback riding or any of the best things you can do at Disney World without a park ticket.
The No. 1 way to ruin the magic is over-planning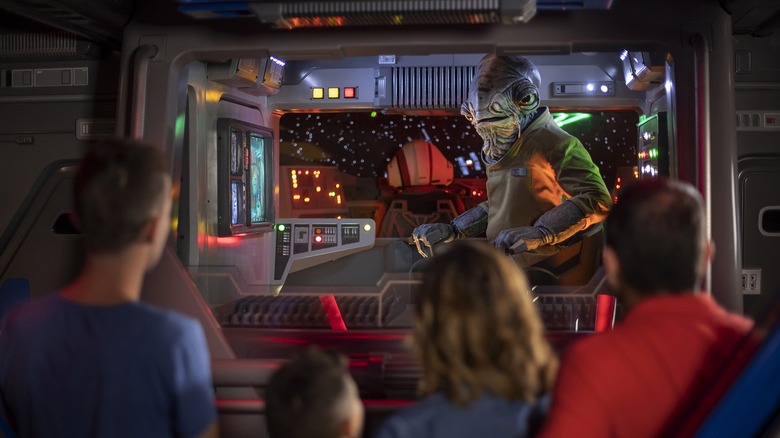 Courtesy of Walt Disney World/Kent Phillips, photographer
While it's great to know which theme park snacks are worth your money and which park will be the least crowded on any given day, you need to be flexible when you're at Disney World. There's no need to have a binder full of spreadsheets breaking down every dollar and minute of your trip. Disney vacations do take a lot of planning, but remember: It's a vacation. You can relax a bit. Trust us, we're pros — and it's one of the Disney World hacks everyone needs to know.