75 Best Indoor Places In America For Fun (When It's Too Cold Outside)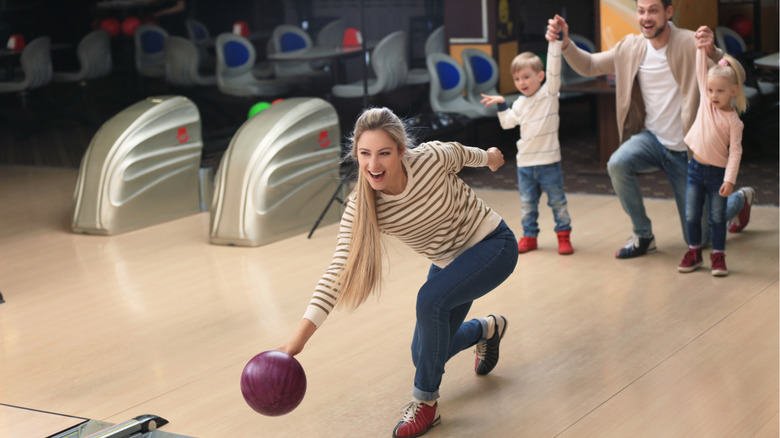 Africa Studio/Shutterstock
Every winter, as temperatures drop and most of the country gets colder and colder, it can be hard to motivate yourself to get out of the house instead of just snuggling up by the fireplace with a cup of hot chocolate or a warm bowl of soup. There are always places full of fun and happiness, however, no matter where you are or what time of year it is — and many of them are located indoors. Here are 75 of America's top indoor attractions.
Methodology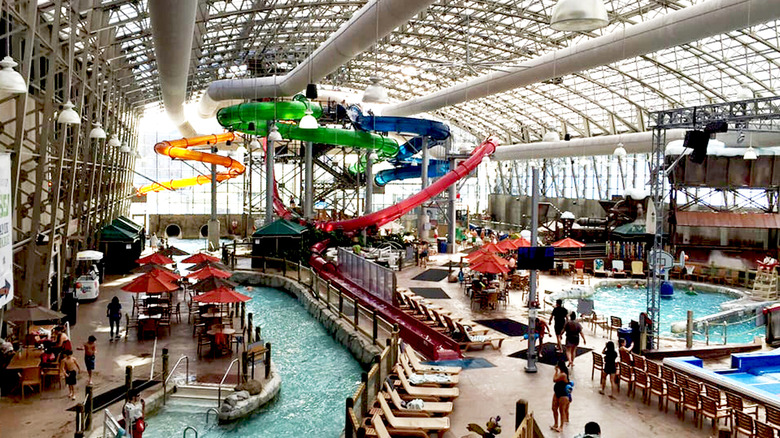 Michelle P./Yelp
In order to determine which spots provide the nation's top indoor experiences, we started by combing through our own lists of top destinations, museums and date spots. Many of the places on our list earned a spot through their iconic cultural or historic status, whereas others (such as certain aquariums or waterparks) are the biggest or first of their kind. Media coverage and social media buzz also played a factor in determining which indoor places are most well-loved by both locals and tourists. Above all, we looked for venues that are family-friendly, whether that means they're a place equally enjoyable for everyone or somewhere to keep the kids happily occupied on a day off. We did our best to not only cover the top indoor spots in the country overall but to also make sure that these 75 places are scattered throughout the country (or rather, the part of it that gets really, really cold).
Adler Planetarium (Chicago, Illinois)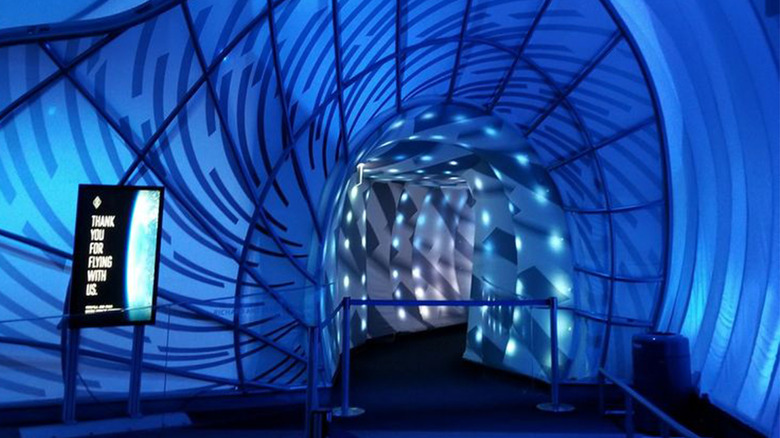 Angelo R./Yelp
A trip to Adler Planetarium is a must for any stargazer visiting Chicago. A national historic landmark, this public astronomy and astrophysics museum was the first planetarium in the country when it opened in 1930. Today, it contains amazing space science exhibitions, three full-size theaters, an impressive collection of antique scientific instruments and more exhibits related to the study of space. It's also home to the Doane Observatory, one of the only public city observatories that is actively engaged in research.
Aquatopia Indoor Waterpark (Tannersville, Pennsylvania)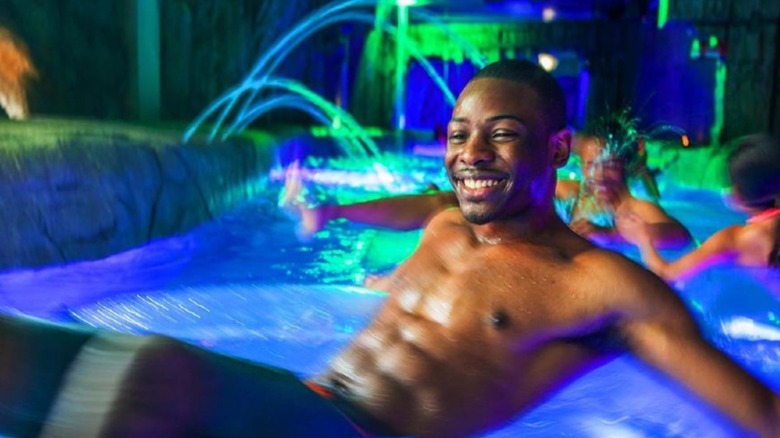 Camelback Lodge & Indoor Waterpark/Yelp
Pennsylvania's ski lodges are the ultimate winter destination, but Camelback Lodge in particular is great for when you're sick of the cold. The resort has two waterparks, one of which is Aquatopia, a year-round indoor park home to 13 water slides, seven pools, a swim-up bar and multiple interactive play centers. Named Best Indoor Waterpark by USA Today's 2019 10Best Readers' Choice Awards, Aquatopia has a transparent roof that allows guests to get some sunshine no matter what time of year it is.
Art Institute of Chicago (Chicago, Illinois)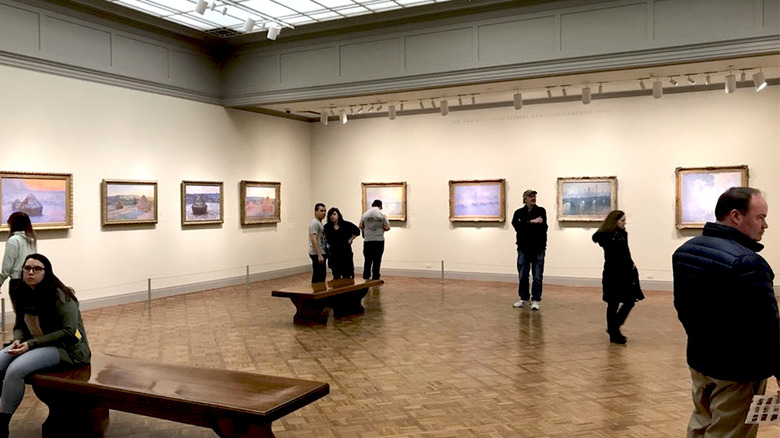 John C./Yelp
The best museum in the state, the Art Institute of Chicago sees 1.5 million annual visitors, who browse its permanent collection of almost 300,000 artworks plus over 30 yearly special exhibitions. One of the oldest and largest art museums in the United States, the Art Institute is home to iconic works such as Grant Wood's "American Gothic," Edward Hopper's "Nighthawks," and Georges-Pierre Seurat's "A Sunday on La Grande Jatte," as well as works by the likes of Claude Monet, Pablo Picasso, Vincent Van Gogh, Andy Warhol and Jackson Pollock.
BeanStalk Adventure Ropes Course (Reading, Massachusetts)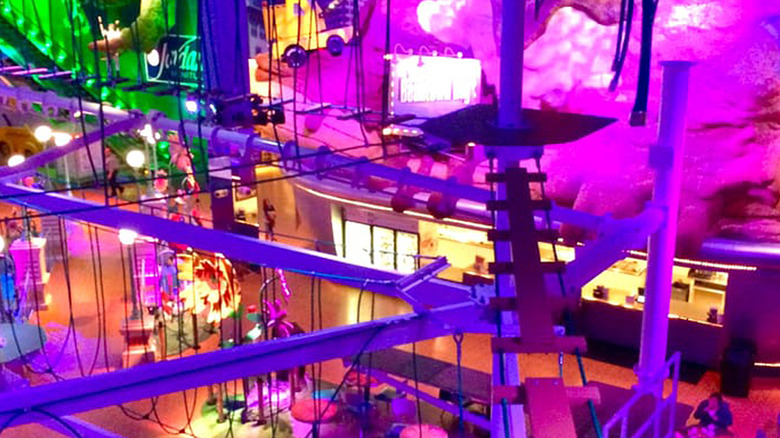 BeanStalk Adventure Ropes Coures/Yelp
A great spot for agile, aspiring tightrope walkers of all ages — as long as you're 48 inches or taller, or 42 inches if accompanied by a chaperone — BeanStalk Adventure Ropes Course is a ropes course and zip line about 12 to 24 feet above the ground with crisscross walks, angled rope ladders, zig-zag beams and spaghetti hand lines, among other challenges. Children between the ages of 2 and 7 can also take on a more age-appropriate course called BeanSprout.
Ben & Jerry's Factory (Waterbury, Vermont)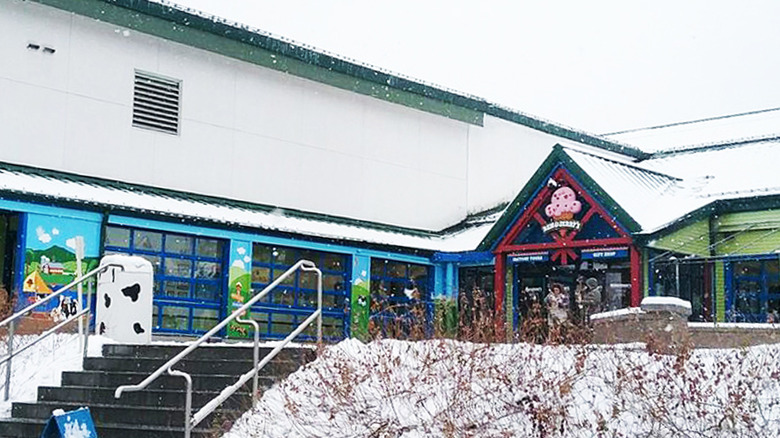 Bander V./Yelp
Enjoy a half-hour guided tour, as well as your favorite ice cream flavors such as Phish Food, Cherry Garcia and Chunky Monkey at the Ben & Jerry's Factory, where you can also learn the company's history. Sample the flavor of the day, shop for some merch and visit their Flavor Graveyard, where discontinued flavors have been "put to rest." The factory also has a great Scoop Shop (naturally), where you can grab your favorite flavor.
Broadway theater (New York, New York)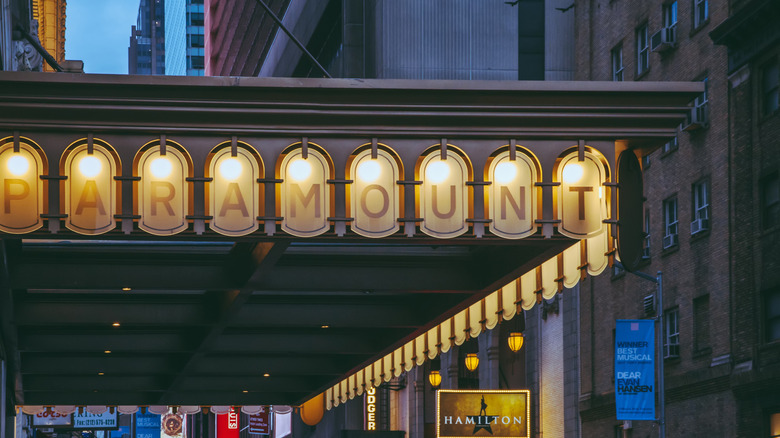 iStock.com/Chalffy
Catching a show on Broadway is one of those travel clichés that are actually worth experiencing, especially if you manage to nab tickets to a mega-hit such as "Hamilton," "The Lion King" or "The Book of Mormon." The leading destination in the world of theater, Broadway has been home to the absolute best performances in the business for nearly a century now, and it's an absolute must for any tourist in Manhattan.
Brooklyn Bowl (New York, New York)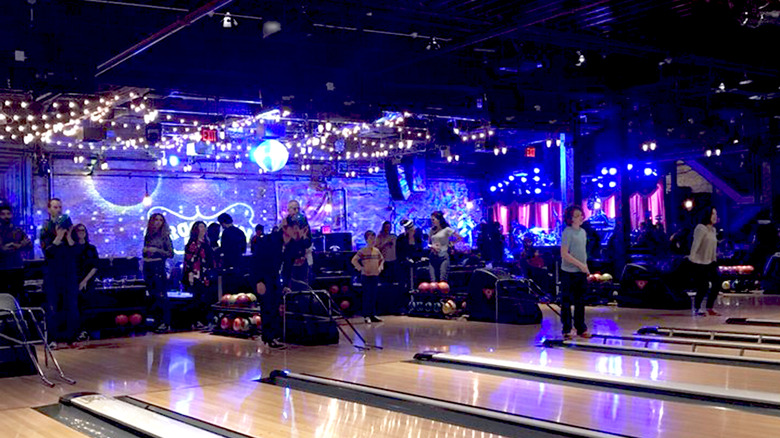 Maria V./Yelp
The first bowling alley in America — and possibly the world — to be LEED-certified (meaning they've met certain green building standards as set by the Leadership in Energy and Environmental Design program), Brooklyn Bowl is not only known for being eco-friendly but for having some impressive musical acts play while you bowl down the 100% wind-powered lanes. Notable acts have included Guns N' Roses, Snoop Dogg, Kanye West, The Roots, M.I.A. and Big Boi. Patrons must be 21 or older except during the day on Saturdays and Sundays, when Brooklyn Bowl hosts an all-ages Family Bowl.
Chicago Theatre (Chicago, Illinois)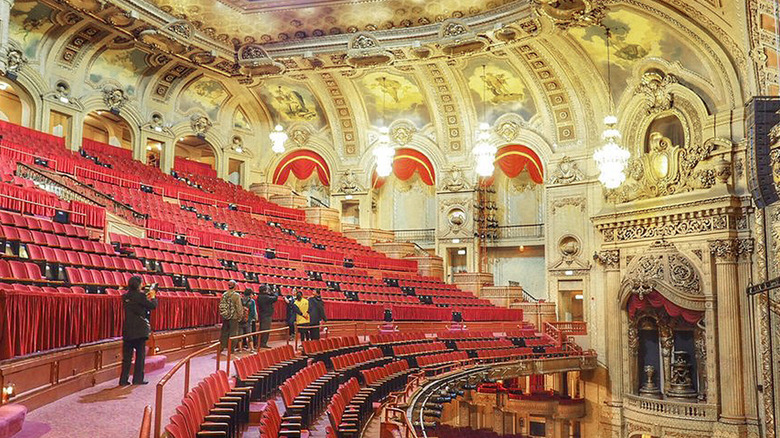 Lavinia K./Yelp
An iconic Chicago landmark that first opened its doors in 1921, the Chicago Theatre is a famous venue for stage plays, music concerts, stand-up comedy shows and other performances and talks. Not only does the theater host top acts from around the world, but its French baroque architecture is a sight to behold.
Children's Museum of Indianapolis (Indianapolis, Indiana)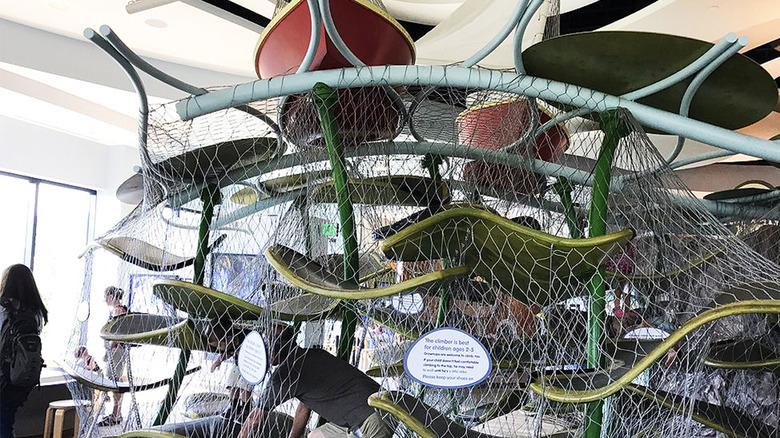 Melissa V./Yelp
Indianapolis is home to the largest children's museum in the world, which hosts a collection of over 130,000 exhibit items and artifacts pertaining to both American and world cultural and natural history. The Children's Museum of Indianapolis draws in more than 1.2 million visitors every year to observe and interact with exhibits meant for the entire family.
Chuck E. Cheese (multiple locations)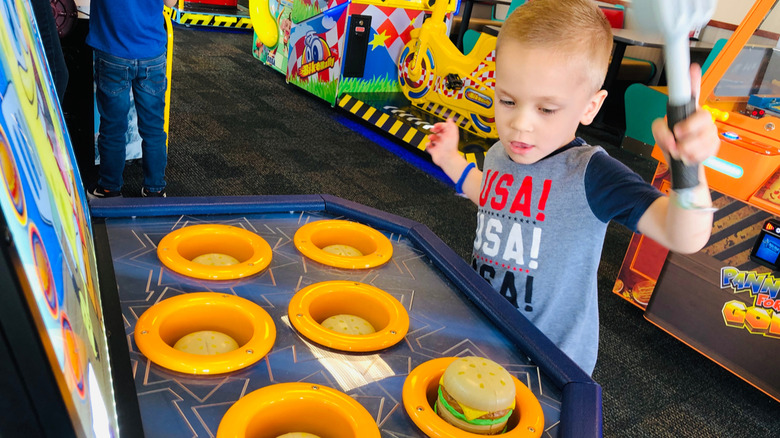 ZikG/Shutterstock
When in doubt on where to take the kids on a cold day, Chuck E. Cheese really is the perfect place "where a kid can be a kid," eating pizza while playing games and going on small rides. There are about 615 locations worldwide, and you'll find Chuck E. Cheese franchises across the country where families can have fun and go home with hard-earned prizes.
Columbus Museum of Art (Columbus, Ohio)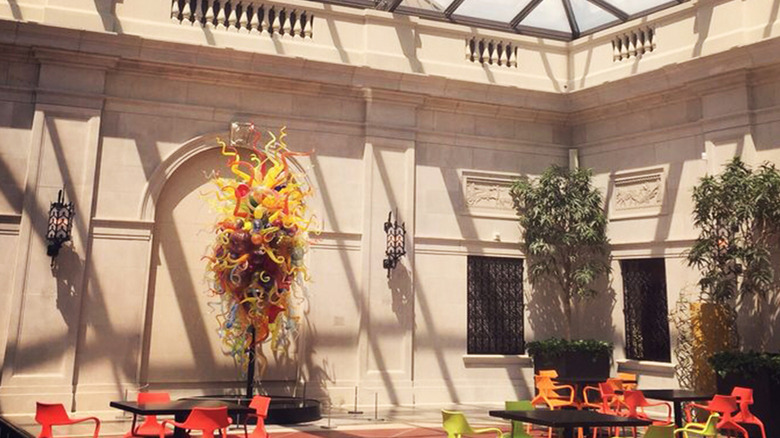 Elizabeth B./Yelp
Columbus has a lot to offer in the way of food and entertainment, and among its top attractions is the Columbus Museum of Art. With a focus on American and European contemporary and modern art, it notably is home to works by Paul Cézanne, Edgar Degas, Claude Monet, Pablo Picasso and Norman Rockwell, among others. The first floor of the museum is also home to the Center for Creativity, a space in which museum visitors can enjoy additional galleries as well as hands-on workshops.
Dave & Buster's (multiple locations)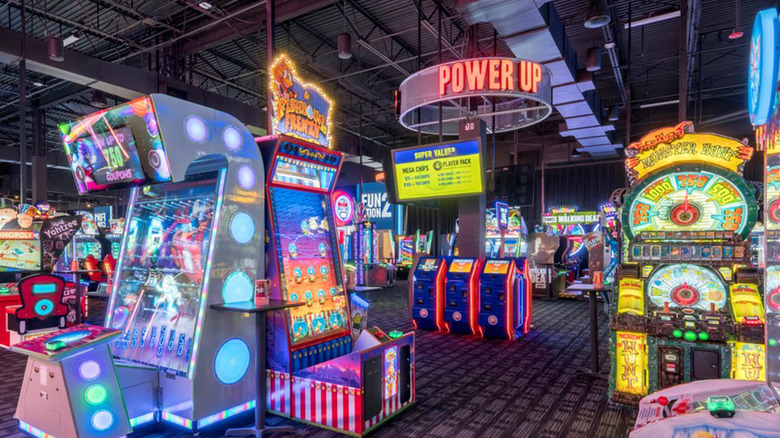 Dave & Buster's/Yelp
Dave & Buster's is a chain that's part arcade, part restaurant and part sports bar, providing loads of indoor fun and games for adults. Each of its more than 120 locations in the United States and Canada serves food such as burgers, chicken, steaks, pastas, and desserts from early lunchtime until late at night, and there are plenty of interactive games and simulators for some wholesome fun.
Detroit Institute of Arts (Detroit, Michigan)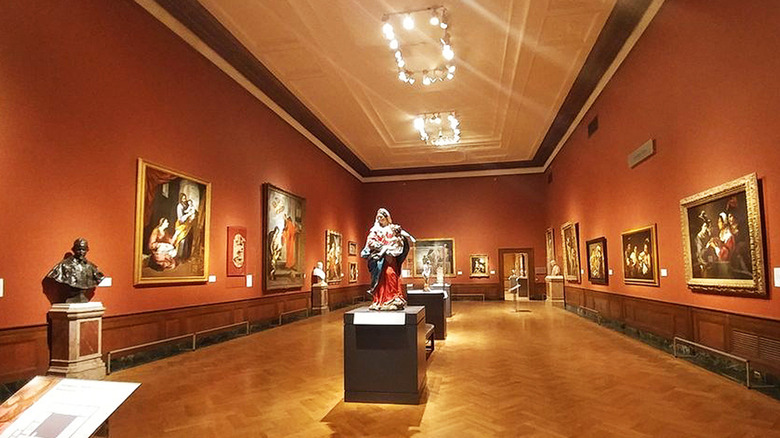 Joe C./Yelp
America's Comeback City is indeed back with a vengeance and is worth a visit. Home to one of the biggest art collections in the country, the Detroit Institute of Arts is a particularly worthy destination. Its hundred-plus galleries contain works from all over the world, from ancient times to the present day, and the museum building itself is considered a significant piece of architecture in its own right. In addition to murals by Diego Rivera, the DIA is home to works by Jan van Eyck, Rembrandt, Edgar Degas, Vincent Van Gogh and Pablo Picasso, among others.
Eastern State Penitentiary (Philadelphia, Pennsylvania)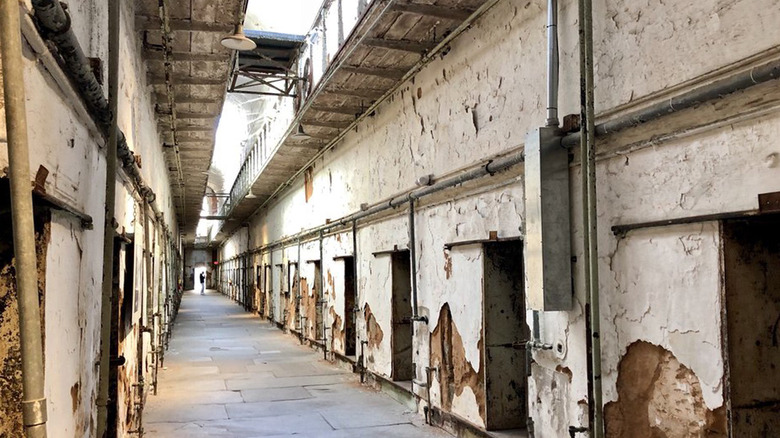 Michael S./Yelp
One of the most chilling abandoned places in America, Eastern State Penitentiary is a former prison that operated from 1829 until 1971. Inmates included famed gangster Al Capone and notorious bank robber Willie Sutton, and today it stands as an officially designated National Historic Landmark, open to the public as a museum for tours seven days a week and as a haunted attraction around Halloween.
Edinborough Park (Edina, Minnesota)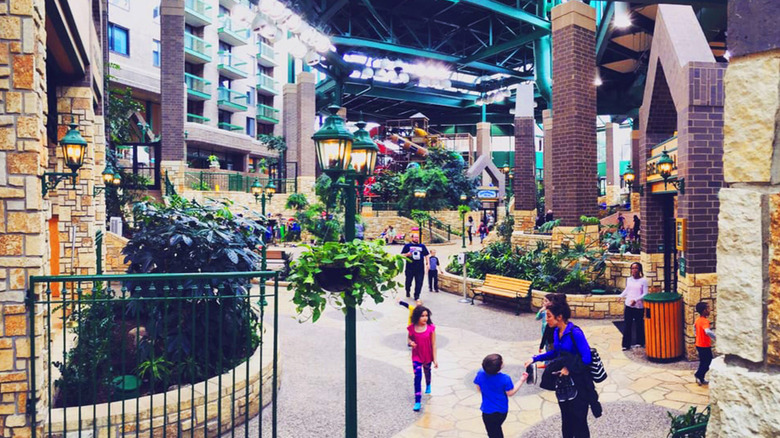 Ruth D./Yelp
This indoor park in southeastern Minnesota takes up a full acre and is operated by the city of Edina. Edinborough Park has a running track and fitness area, large swimming pool and a huge indoor playground among other amenities. The pathways between each of these areas are beautifully landscaped with more than 6,000 flowers, trees and other plants as well, ensuring you won't feel too stir-crazy staying inside.
Fanueil Hall Marketplace (Boston, Massachusetts)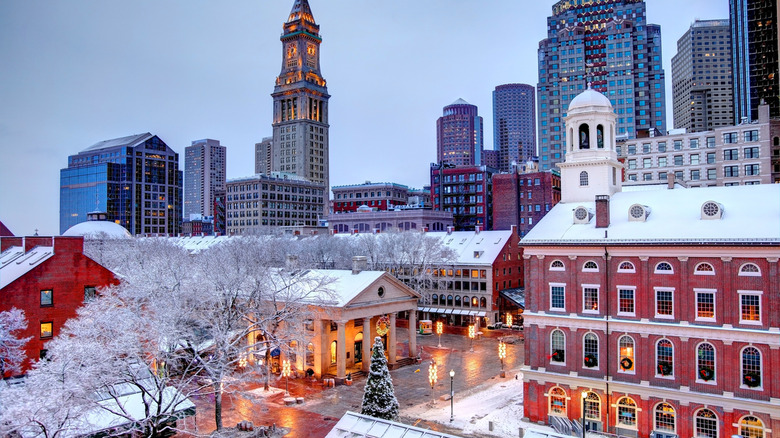 iStock.com/DenisTangneyJr
Boston is a great city for outdoor adventurers, but there's plenty to do indoors when it gets chilly in Beantown. Right near the waterfront, you'll find Faneuil Hall Marketplace, which consists of four historic buildings — Faneuil Hall, Quincy Market, North Market, and South Market — and contains an indoor mall as well as food halls. Try all sorts of foods, discover interesting trinkets and enjoy this most historic location.
Franklin Institute (Philadelphia, Pennsylvania)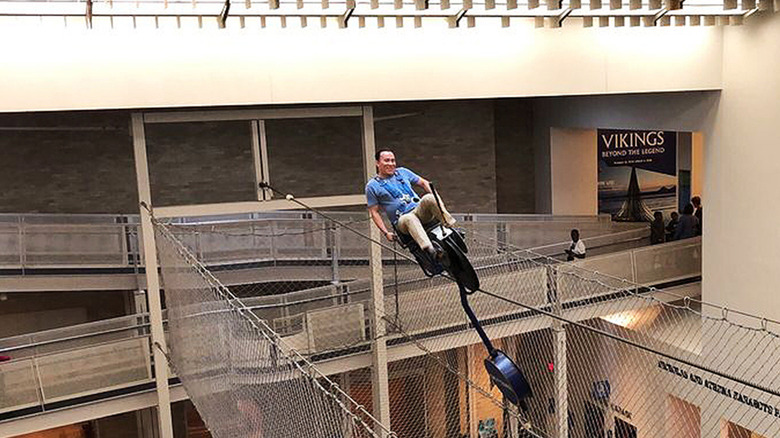 James F./Yelp
Situated in Philadelphia's Parkway Museums District, the Franklin Institute is a science museum as well as one of the oldest centers of science education and research in the country. Named for American statesman, publisher and scientist Benjamin Franklin, the museum is meant to encourage the spirit of learning and curiosity demonstrated by the famous Philadelphia resident. Among its many impressive permanent exhibits is a giant walk-through model of the heart, the largest collection of items from the Wright brothers' workshop and an interactive showcase about electricity that explores the history of Franklin's discovery as well as modern-day uses through things like a sustainable dance floor (which uses dance energy to power its lights) and LED lights that turn on just by being near cell phone signals.
The Funplex (East Hanover and Mount Laurel, New Jersey)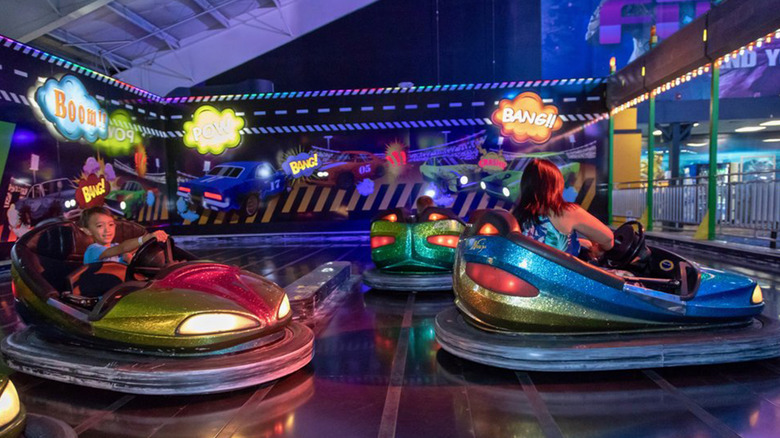 The Funplex/Yelp
With two locations in New Jersey, the Funplex is an indoor amusement center that's fun for the whole family. Not only does it have rides and arcade games, but the complex has go-karts, laser tag, bumper cars and a 4D theater as well. In May 2019, Funplex completed a $5 million expansion at its East Hanover location that includes a new bowling section, projection screens and new rides.
Gaylord Rockies Resort & Convention Center (Aurora, Colorado)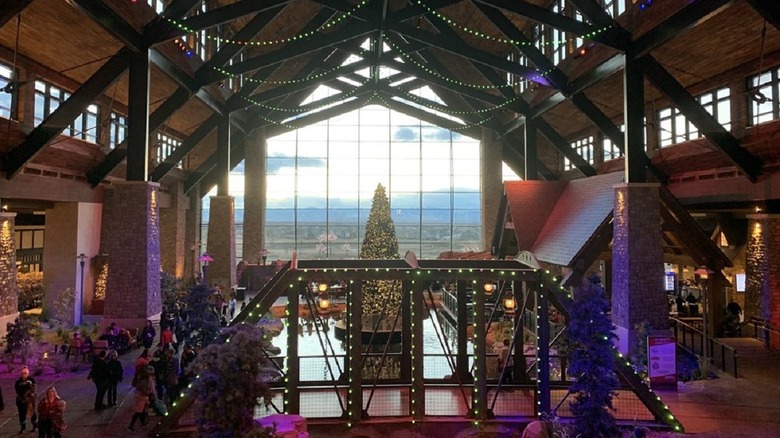 Andrea S./Yelp
Located just outside Denver, Gaylord Rockies Resort has plenty of seasonal fun going on during the winter, such as ice skating, circus performances, tubing, meetings with Santa, breakfast with Rudolph, ice bumper cars, light shows and more kid- and family-friendly activities. Guests can make a furry friend at the resort's own Build-A-Bear workshop, test their skills in an escape room or scavenger hunt, and adults can pamper themselves at the spa while the kids have fun.
Georgia Aquarium (Atlanta, Georgia)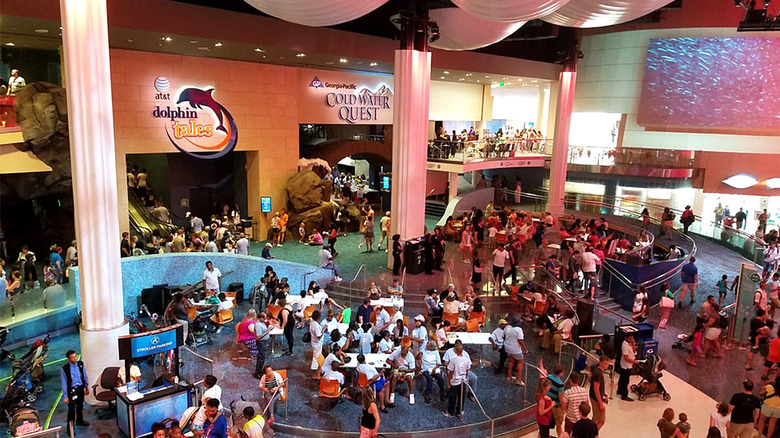 Chap P./Yelp
When it's too cold to go swimming or snorkeling, an aquarium is the perfect place to admire marine life. Located in Atlanta, the Georgia Aquarium holds 10 million gallons of water, within which it houses more than 100,000 animals from about 500 different species, making it the largest aquarium in America (and the second largest in the world). Notable residents of the Georgia Aquarium include beluga whales, bottlenose dolphins, California sea lions, manta rays and whale sharks.
Great Lakes Aquarium (Duluth, Minnesota)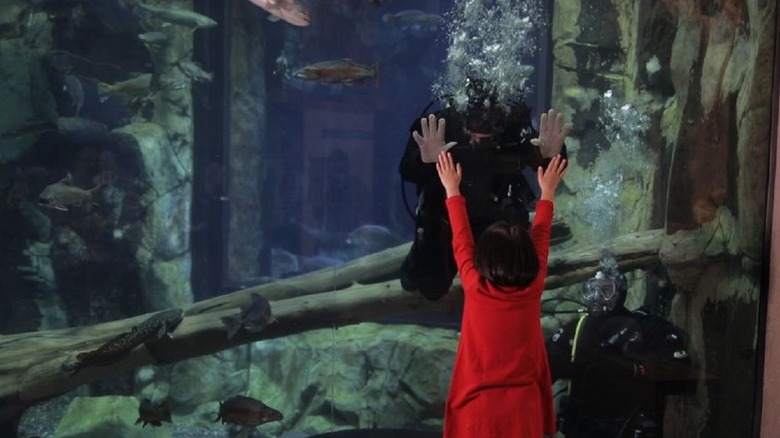 Great Lakes Aquarium/Yelp
The stated purpose of the Great Lakes Aquarium is to teach the public about the animals and habitats of the Great Lakes, as well as other freshwater ecosystems. Here you can discover and learn about 205 different species of fish, amphibians, birds, mammals and reptiles, as well as the environment and wonders of nature around you.
Guthrie Theater (Minneapolis, Minnesota)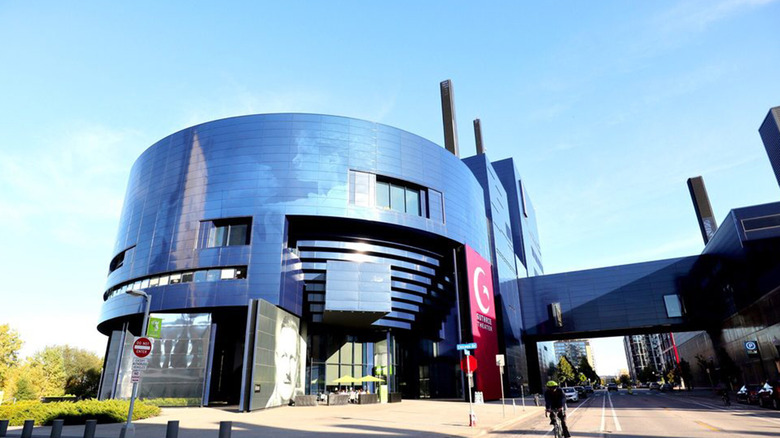 Show T./Yelp
A leader in regional theater, Minneapolis' Guthrie Theater is not only a venue for theater performances and production, but it's also a top spot for theater education and training through summer camps, workshops, student matinees and master classes. The Tony Award-winning, not-for-profit theater hosts shows throughout the year, from classics to original productions.
Helium Trampoline Park (New Berlin, Wisconsin)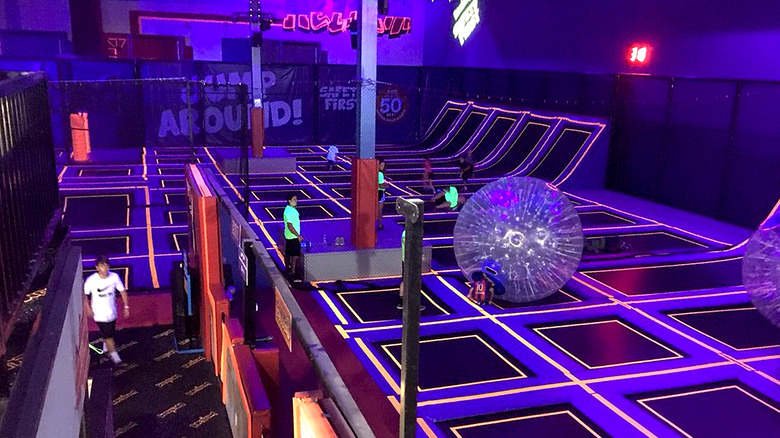 Jackie C./Yelp
Trampoline parks have been a bit of a trend in recent years, and this one in southeastern Wisconsin is particularly impressive. Known for hosting glow-in-the-dark parties, Helium Trampoline Park consists of over 130 interconnected trampolines. Guests can have all sorts of fun from playing extreme dodgeball and basketball to climbing a 30-foot LED-enhanced rock wall. Other attractions include an aerial ropes course, mini bowling lanes, a laser obstacle course and more.
The Henry Ford (Dearborn, Michigan)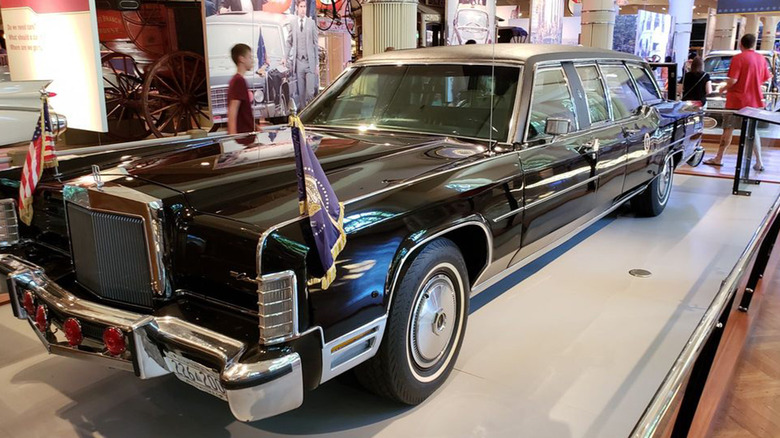 Brad H./Yelp
Also known as the Edison Institute or the Henry Ford Museum of American Innovation, the Henry Ford is an officially designated National Historic Landmark located outside Detroit, the car capital of the world. Founded by automobile industrialist Henry Ford himself, the museum is dedicated to celebrating and chronicling "authentic objects, stories, and lives from America's traditions of ingenuity, resourcefulness, and innovation." Among its many impressive displays are the chair Abraham Lincoln was sitting in when he was assassinated at Ford's Theatre, John F. Kennedy's presidential limousine, the Rosa Parks bus, Thomas Edison's laboratory and the Wright brothers' bicycle shop.
High Exposure (Northvale, New Jersey)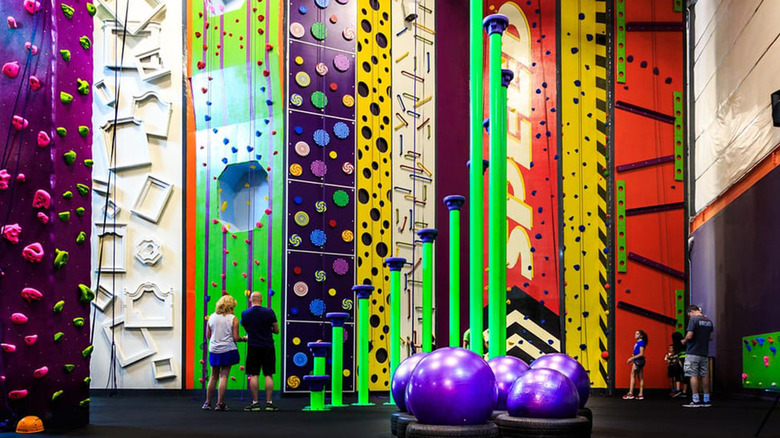 High Exposure Climbing/Yelp
Billed as a "rock climbing, ninja warrior, Nerf, and parkour facility," High Exposure is the ultimate indoor entertainment complex. Join their Ninja Warrior Camp for kids and learn from actual contestants on "American Ninja Warrior," take on the Nerf Arena or sign up for their summer survival camp.
International Cryptozoology Museum (Portland, Maine)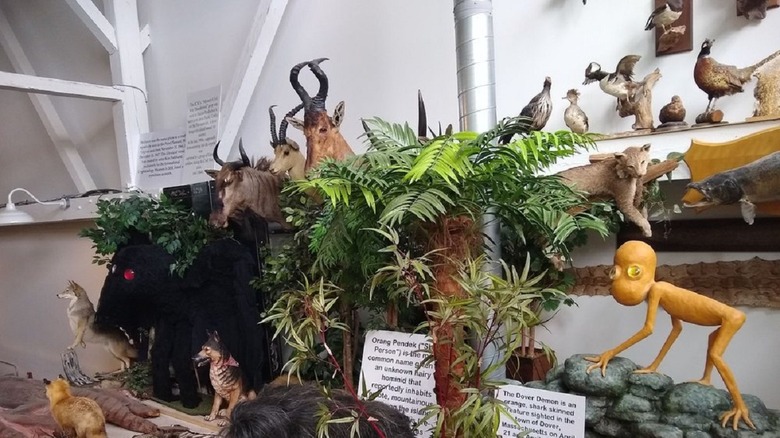 Garrett Z./Yelp
Portland, Maine, is home to the world's only museum dedicated to cryptozoology, or the study of animals whose existence is unproven. At the International Cryptozoology Museum, guests can explore the possibilities of mysteries such as Bigfoot, the Loch Ness Monster, the Yeti, mermaids, the Jersey Devil and more with recreations, eyewitness accounts and even alleged hair samples. The museum has been listed on many "weirdest museums" lists by the likes of CNN, Time magazine and Fodor's Travel.
International Spy Museum (Washington, D.C.)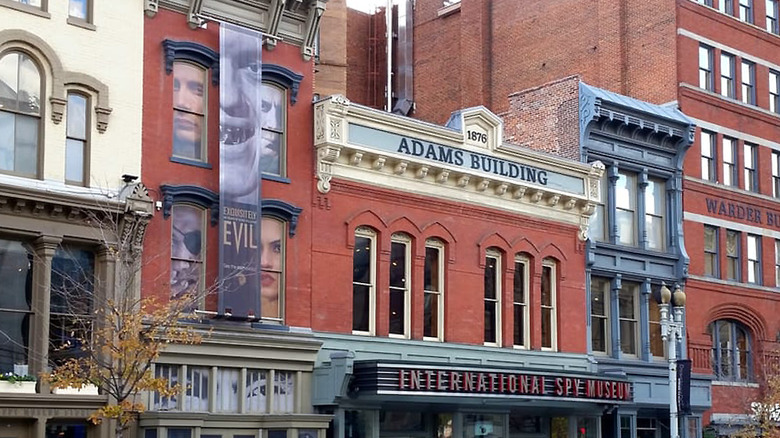 Walt L./Yelp
A private nonprofit museum dedicated to the history and present role of espionage, the International Spy Museum is the only museum on the planet that chronicles the profession of being a spy from a global perspective. It's home to the largest publicly displayed collection of artifacts relating to espionage around the world. Exhibits go back to ancient empires and up through modern-day history, with special interactive exhibits and educational programs throughout the year.
iPlay America (Freehold, New Jersey)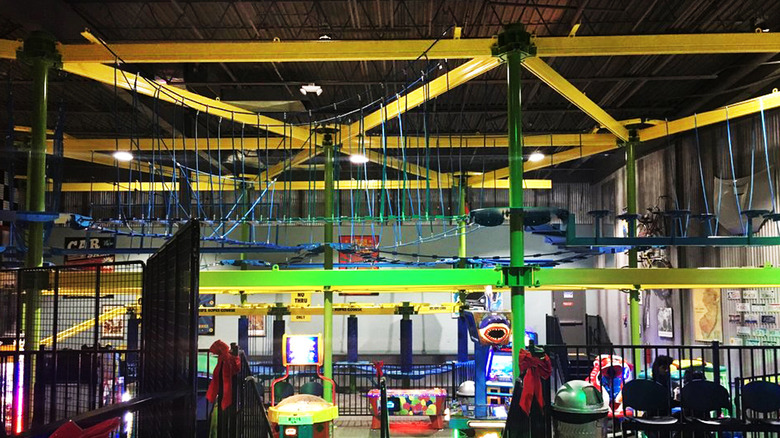 Tiffany B./Yelp
The largest indoor amusement park in the northeast, iPlay America has over 200 games and rides, as well as laser tag, go-karts, bumper cars, a carousel, a ropes course, mini bowling and a 4D theater. There's also a full-service bar and grill for when all the fun and games make you hungry.
Kalahari (Poconos Manor, Pennsylvania)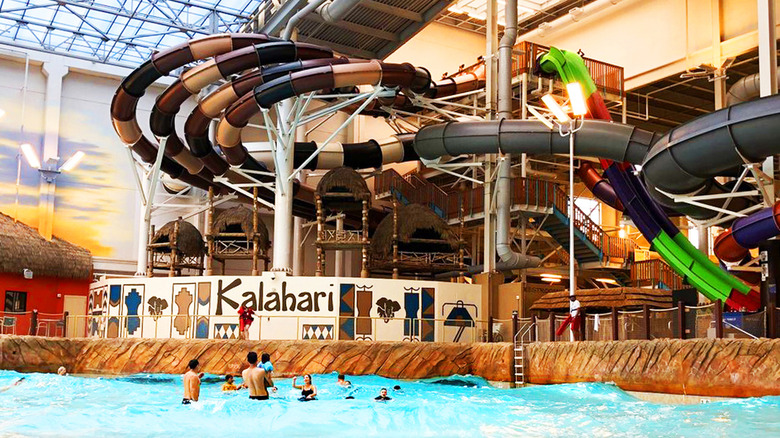 Yusuke U./Yelp
Kalahari Resorts & Conventions has multiple locations known for their giant waterparks, but their resort in the photogenic Poconos of Pennsylvania is especially notable. Zoom down intense waterslides, enjoy a 5-foot wave simulator, cruise down a lazy river and enjoy both indoor and outdoor spas. Their Big Game Room has plenty of arcade games, boardwalk games and simulators, and other activities at the resort include a 7D motion theater, mini bowling, escape rooms, blacklight mini-golf and virtual reality experiences.
King of Prussia Mall (King of Prussia, Pennsylvania)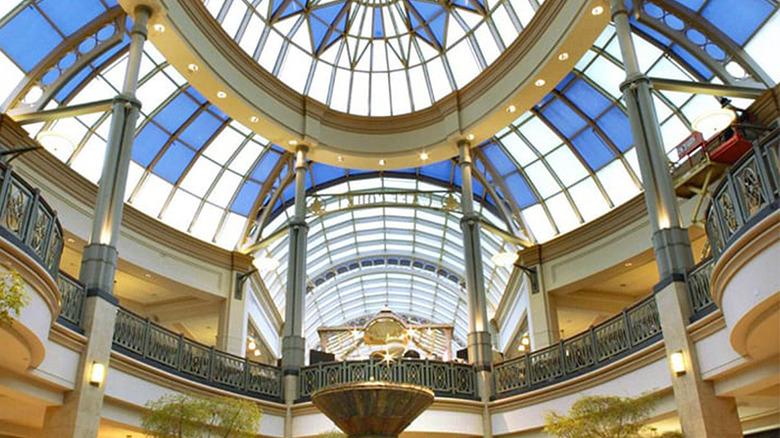 King of Prussia/Yelp
The second-largest mall in America, the King of Prussia Mall is located in the Philadelphia area and hosts about 25 million visitors annually. Its nearly 3 million square feet contain seven major department stores and more than 400 shops and restaurants, with four food courts. There are so many options for shopping and entertainment here that it's been estimated that approximately 20% of shoppers are tourists.
Komnata Quest (multiple locations)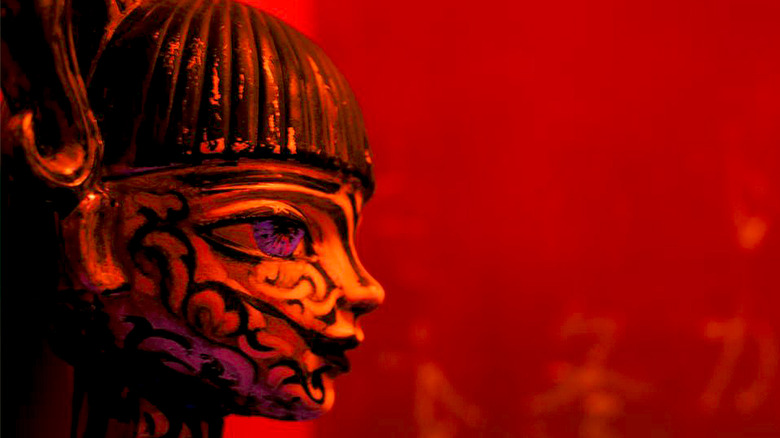 Komnata Quest/Yelp
There are now many high-profile, award-winning escape games, but Komnata Quest, in particular, shines among the pack, having been named Best Escape Room by the 2017 USA Today 10Best Readers' Choice Awards and Best Venue in the 2018 Escape Authority Reader's Key Award. Using state-of-the-art technology, truly creative set designs and fantastic storytelling, Komnata presents 60-minute games that provide a fantastic escape. Some games lock participants within a room with all kinds of puzzles and codes to figure out in order to set themselves free, while some simply set a task for the group to complete. With locations in New York, Boston, Philadelphia, San Antonio, Los Angeles and San Francisco, the company's particularly notable games include Maze of Hakaina, Boxed Up and Doctor Frankenstein.
Koneko (New York, New York)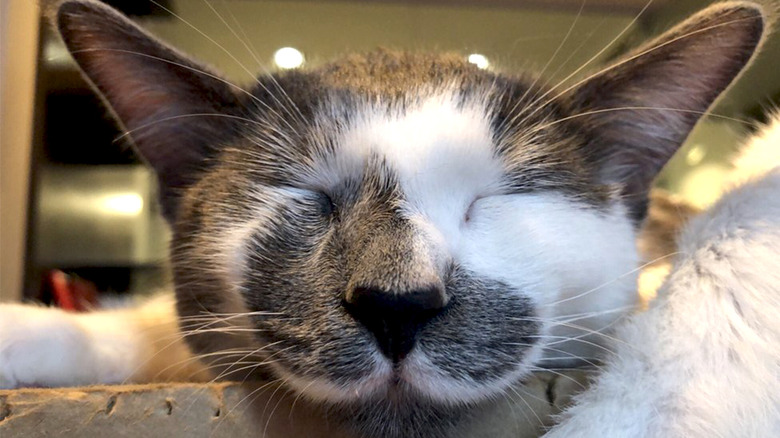 Xcetera x./Yelp
Hanging out with cats is a great way to reduce stress and anxiety, and at Koneko, you can cuddle with a cat while enjoying a cup of coffee or a glass of sake. Inspired by Japanese cat cafés — Koneko means "kitten" in Japanese — this café and sake bar on Manhattan's Lower East Side has a Japanese-influenced menu that also includes beer and wine, as well as the chance to hang out with about 20 cats, all of whom are adoptable. Koneko's main mission is to find "furrever homes" for cats who have previously been on the "at-risk" list, meaning they were scheduled to be euthanized before being rescued by Anjellicle Cats Rescue, which partners with the café. Only the second cat café to open in New York City, Koneko has been featured in The New York Times, HuffPost and Time magazine among other national publications.
Legoland Discovery Center (multiple locations)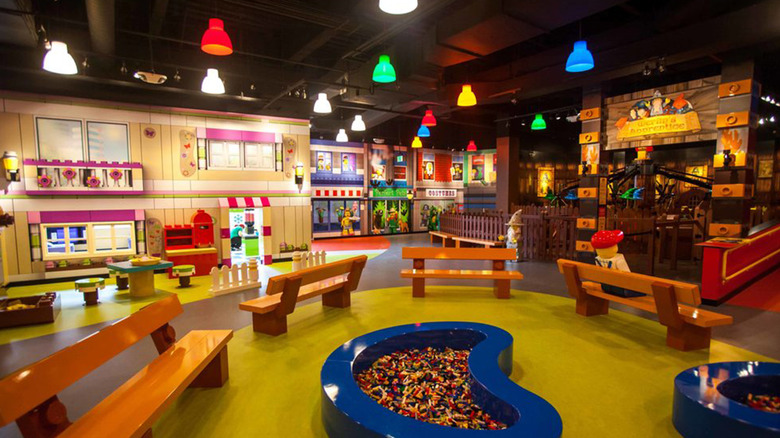 LEGOLAND Discovery Center/Yelp
With 13 locations in the United States and more throughout the world, Legoland Discovery Center is an indoor attraction perfect for the whole Lego-loving family, and each center is basically a smaller version of the Legoland theme parks. A playground full of Legos, each Discovery Center features models and attractions inspired by Legos, and most include "MINILAND," an attraction with models of local landmarks made out of Legos. Learn how Lego bricks are made or take building classes with a Master Model Builder to hone your skills. Kids can also play on small rides and fortresses, and some locations also feature a 4D movie theater to take the experience to the next level.
Liberty Science Center (Jersey City, New Jersey)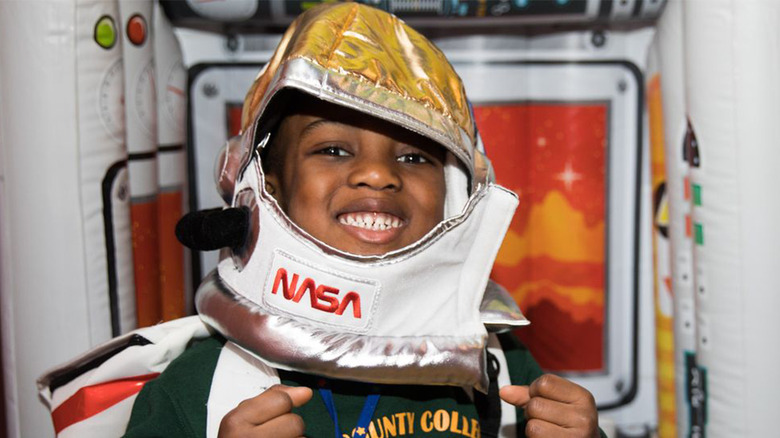 Liberty Science Center/Yelp
Discover your love of science at Jersey City's Liberty Science Center, an interactive science museum and learning center within Liberty State Park. Enjoy an impressive array of science exhibits as well as the Jennifer Chalsty Planetarium, the largest planetarium in the Western Hemisphere, which has 400 seats and a nearly 90-foot-diameter dome.
Loeb Drama Center (Cambridge, Massachusetts)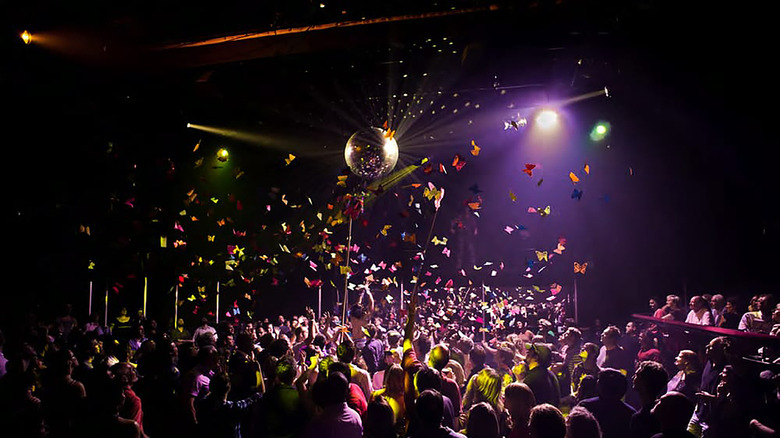 American Repertory Theater/Yelp
Home to Harvard University's Institute for Advanced Theater Training and the Harvard-Radcliffe Drama Club, the American Repertory Theater (A.R.T.) is one of the top theaters in the country and is housed in the Loeb Drama Center. Known for putting on fantastic new American plays, exploring lesser-known older works and reinterpreting classics, the not-for-profit, award-winning theater showcases the best of regional American stage dramas.
Madame Tussauds (multiple locations)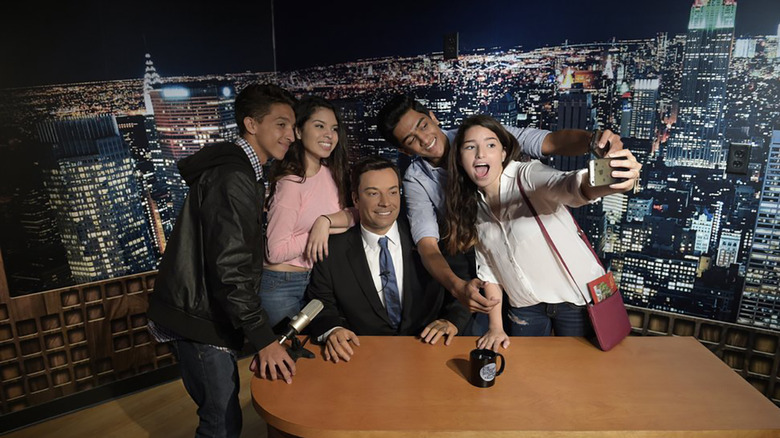 Madame Tussauds New York/Yelp
There are multiple Madame Tussauds locations throughout the country and the world, with the original being in London, but possibly the most popular in the U.S. is the iconic Times Square location. Explore its five floors and pose with wax renditions of your favorite celebrities, icons and characters, such as Leonardo DiCaprio, Angelina Jolie, Rihanna, Lionel Messi, Muhammad Ali, Barack Obama, Albert Einstein, Anderson Cooper, Marilyn Monroe, Spider-Man, E.T. and more. There are over 200 figures in total at this location and new wax figures are frequently added. Other U.S. locations include Hollywood, Las Vegas, Orlando, San Francisco, Nashville and Washington, D.C.
Madison Square Garden (New York, New York)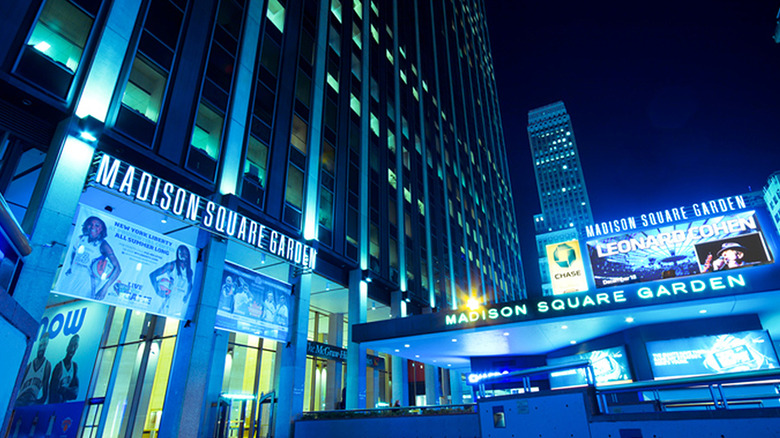 littleny/istockphoto.com
Whatever you're there for, chances are if you're at Madison Square Garden, you're in for a good time. The multi-purpose indoor arena is an iconic New York City spot located in Midtown Manhattan and sitting atop Pennsylvania Station (making a trip here super convenient for those coming from the surrounding areas). Home to the New York Rangers and the New York Knicks, it's a prime ice hockey and basketball venue, but also often hosts concerts, circuses, boxing matches, ice shows and other sports games and entertainment.
Mall of America (Bloomington, Minnesota)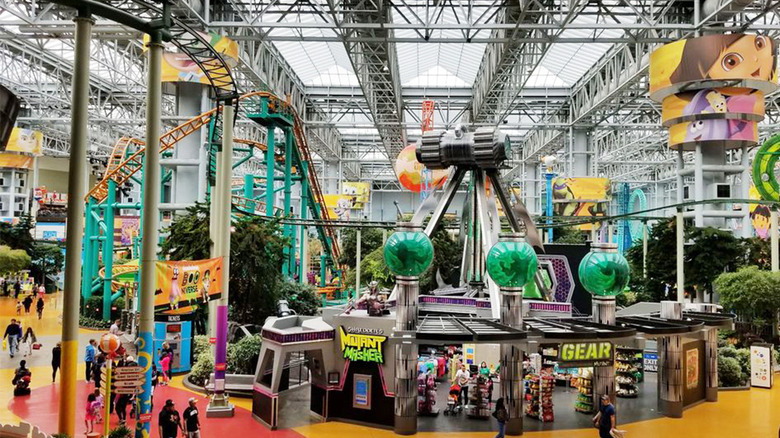 Francis R./Yelp
America's biggest mall is aptly named the Mall of America, located in Bloomington, a suburb of the Twin Cities. With 96.4 acres of retail space, it has more than 520 stores. The fun here isn't just limited to shopping, however — there are two food courts, mini-golfing and a Crayola Experience, as well as movie theaters, an aquarium, a comedy club and a virtual reality sports entertainment center. Most famous of MOA's many amenities is Nickelodeon Universe, an amusement park with 27 rides and attractions, as well as all sorts of kid-friendly events throughout the year featuring their favorite Nickelodeon characters.
Marvin's Marvelous Mechanical Museum (Farmington Hills, Michigan)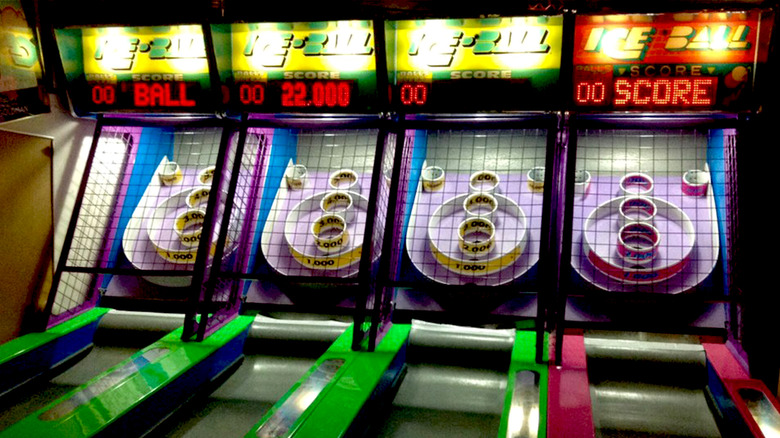 Shadow G./Yelp
This marvelously creepy museum is one of the weirdest in the world, which definitely makes it worth the trip. Founder Marvin Yagoda began collecting coin-operated animatronic dummies and games, automata and other odd things in 1960, finally opening up his collection to the public in 1990. Bring change, as most of the machines are still in working order, and have fun with the classic fortune teller machine, check out one of Sing Sing Prison's original electric chairs (not coin-operated, thankfully) and enjoy the impressive collection of antique memorabilia throughout the museum. The best part? Admission is free.
Massanutten Resort (McGaheysville, Virginia)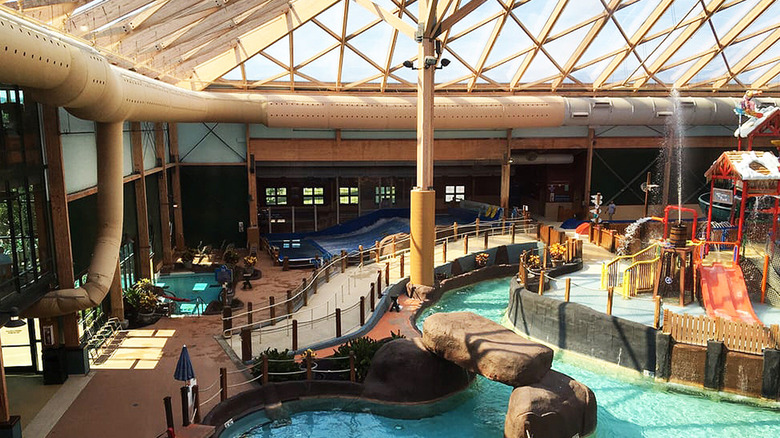 Ashley S./Yelp
Another one of the best indoor water parks in North America is at Massanutten Resort, a popular ski resort in the Ridge-and-Valley Appalachians. The water here is always perfectly heated to 84 degrees F, and guests of all ages will enjoy their water slides, wave simulator, pools, lazy rivers and hot tubs. The waterpark is surrounded by three floors of shops, restaurants and an arcade, so there's plenty to do once you're done swimming.
Mead Center for American Theater (Washington, D.C.)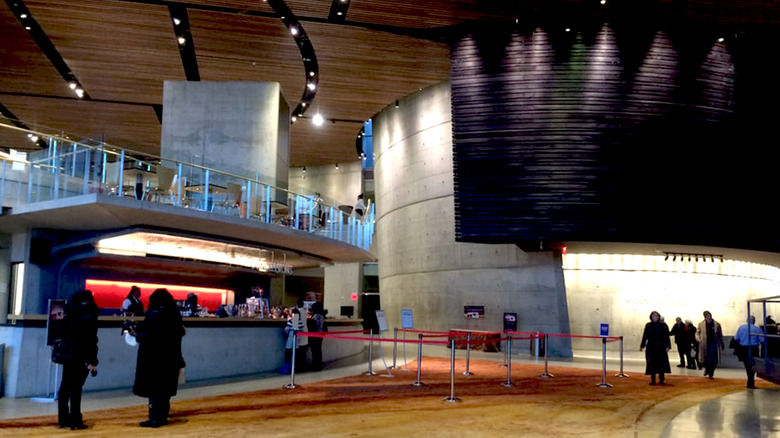 Kimberly J./Yelp
Located at the Mead Center for American Theater in southwest Washington D.C., Arena Stage is a not-for-profit theater company that puts on shows for over 300,000 people every year. The award-winning theater company is the largest dedicated to American plays.
Medieval Times (multiple locations)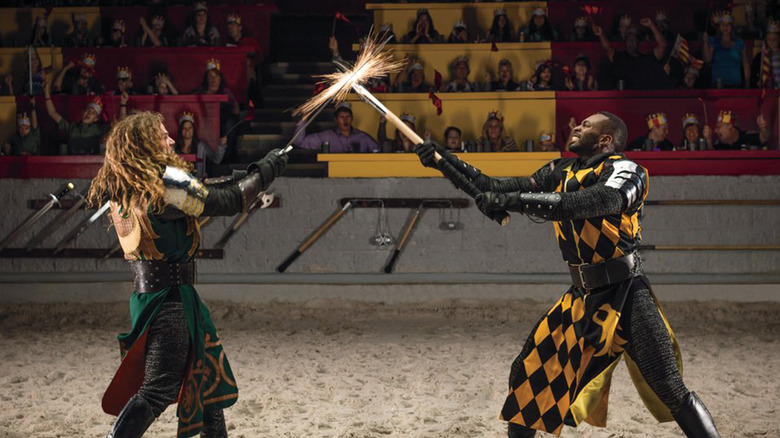 Medieval Times Dinner & Tournament/Yelp
Enjoy dinner theater medieval-style at one of nine U.S. locations of Medieval Times, an amazing experience for people of all ages. Try out delicious Dark Ages-inspired fare as you take in a show full of jousting, sword fighting and medieval-style games presided over by a king and his advisor — or possibly queen, if you visit the New Jersey location.
Metropolitan Museum of Art (New York, New York)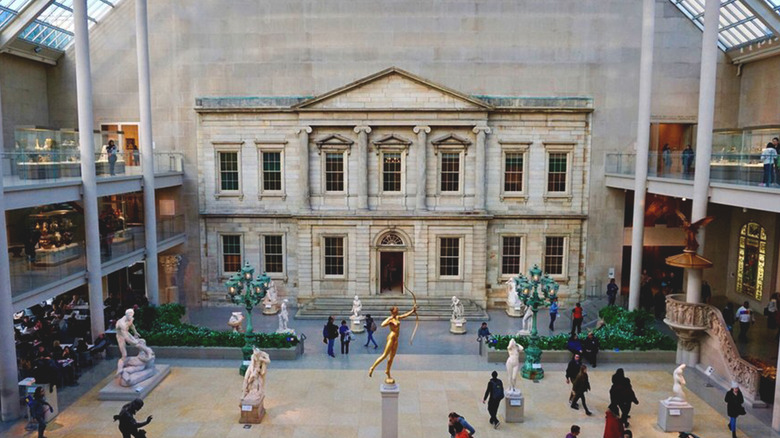 Warfare S./Yelp
Often referred to simply as "the Met," the Metropolitan Museum of Art is the largest art museum in America and the third most-visited museum in the world, attracting more than 7 million visitors in 2018. Between its 17 departments, its permanent collection is made up of more than 2 million works of art. One of the most popular tourist attractions in America, its works include those by artists such as Caravaggio, Edward Degas, El Greco, Jan van Eyck, Claude Monet, Pablo Picasso, Vincent Van Gogh and more.
Miracle of America Museum (Polson, Montana)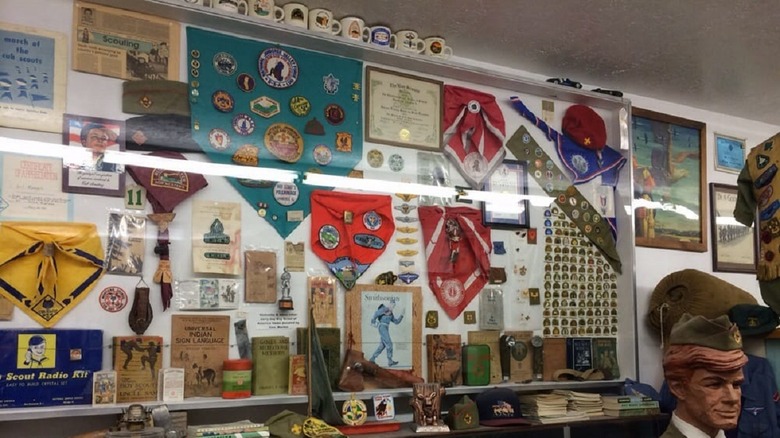 Mindy Z./Yelp
The largest and most diversified museum in Montana, the Miracle of America Museum is made up of about 40 buildings filled with all sorts of oddities and whimsical objects d'art. Discover more than 120,000 items that represent American history and progress since the country's founding. Nicknamed the "Smithsonian of the West," its collection includes interesting and rare objects such as Victorian hair art, an 1880s hearse, trucks and helicopters from the World War II and Vietnam War eras, rare motorcycles and more.
Motown Museum (Detroit, Michigan)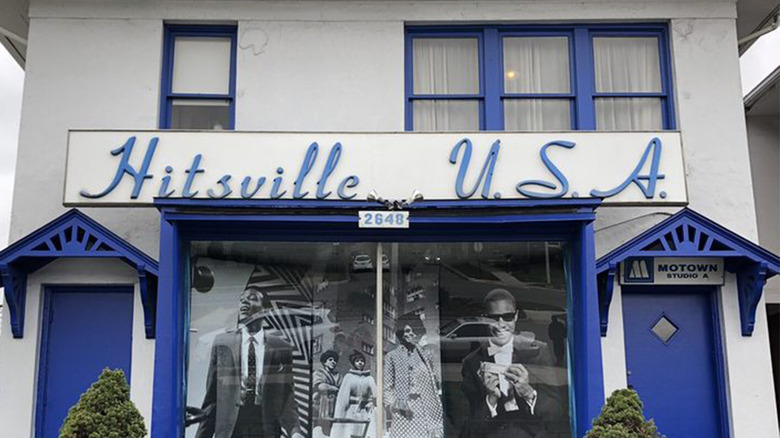 Ed U./Yelp
You can't visit Motown without visiting the Motown Museum, a fine destination dedicated to Motown Records, its artists and the music they made. Check out Michael Jackson's black fedora and studded white glove among other costumes, photographs, and records from the label's peak period, and buy some gear of your own.
Museum of Bad Art (Somerville, Massachusetts)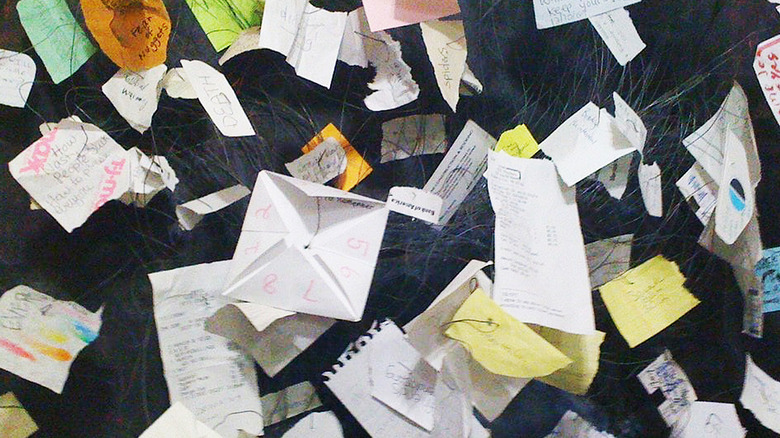 Corydon S./Yelp
The Museum of Bad Art is the only museum in the world dedicated to, well, bad art. The museum's collection consists of more than 700 pieces salvaged from thrift stores, curbsides and dumpsters — all original artworks and created with sincere intent. In the words of co-founder Marie Jackson, the museum's purpose is "to celebrate an artist's right to fail, gloriously." Currently located in the basement of the Somerville Theater in Davis Square (after a series of unfortunate events caused the other branches to shut down), about 20 to 25 pieces are on display to the public at a time, each with a written interpretation alongside it. The gallery is currently closed due to ongoing building renovations but expected to re-open once they are completed.
Museum of Modern Art (New York, New York)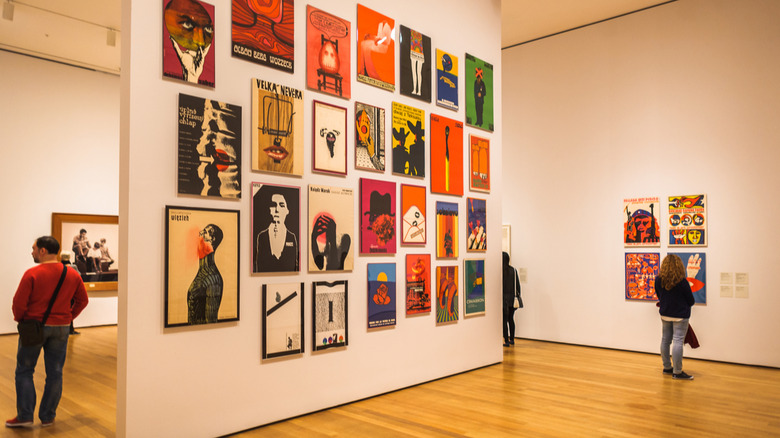 Anton_Ivanov/Shutterstock
Midtown Manhattan's Museum of Modern Art, also referred to as MoMA, is one of most influential modern art museums in the world. Its collection consists of works of architecture and design, films, books, drawings, electronic media, paintings, photography, prints, sculptures and more. It's notable for being home to iconic works such as Vincent Van Gogh's "Starry Night," Pablo Picasso's "Les Demoiselles d'Avignon," Salvador Dalí's "The Persistence of Memory" and Andrew Wyeth's "Christina's World," among many others.
Museum of Pop Culture (Seattle, Washington)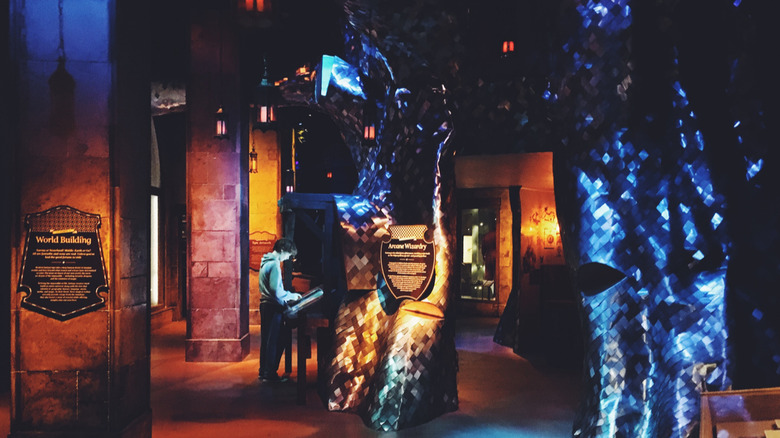 Nadezda Zavitaeva/Shutterstock
The Museum of Pop Culture, or MoPOP, is a nonprofit museum that celebrates the importance and history of pop culture with exhibits that cover movies, video games, literature and more. Get hands-on at Sound Lab, where you can play instruments, or explore the history of the electric guitar in American music at the Guitar Gallery. The museum is also home to all kinds of music-related artifacts such as personal instruments, hand-written lyrics and more from Seattle musicians such as Jimi Hendrix and Nirvana. MoPOP also has educational resources such as workshops and outreach programs to encourage creativity among youth and aspiring artists and writers.
Museum of Science and Industry (Chicago, Illinois)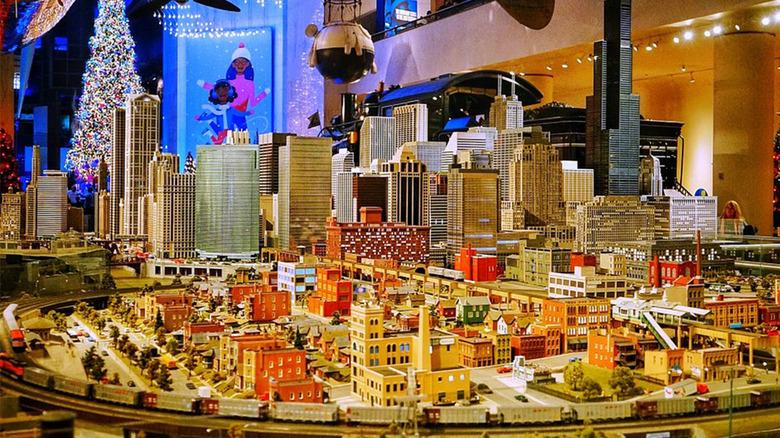 Simon G./Yelp
Located in Chicago's Hyde Park neighborhood, the Museum of Science and Industry has more than 2,000 exhibits, most notably the German submarine U-505, which was captured during World War II, the command module of Apollo 8 and Pioneer Zephyr, the first diesel-powered streamlined stainless-steel passenger train. The hands-on nature of its many interactive exhibits and simulations are meant to encourage curiosity about science and technology as well as creativity for innovation.
National Air and Space Museum (Washington, D.C.)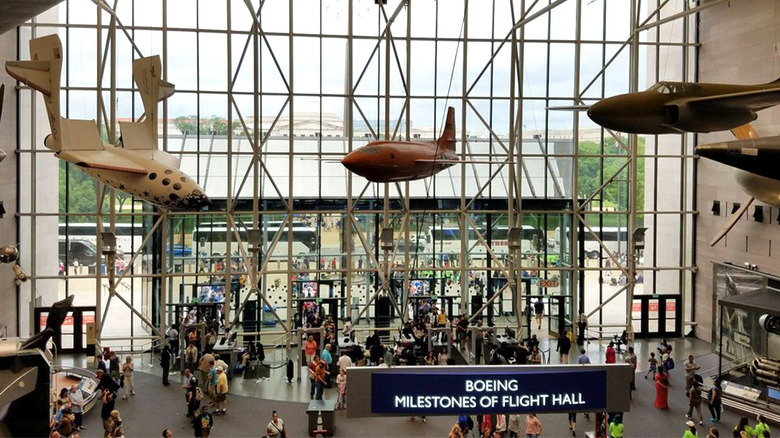 Angelo R./Yelp
The Smithsonian's National Air and Space Museum in Washington, D.C. is the second most popular museum in the United States behind the Metropolitan Museum of Art in New York — and the fifth most visited in the world — with 6.2 million visitors in 2018. A museum and research center dedicated to the science and history of aviation, spaceflight, planetary science and terrestrial geology and geophysics, NASM has all sorts of aircraft of great significance on display. Visitors can see the Wright brothers' plane in person, and other notable displays throughout the museum include the plane Charles Lindbergh flew for the first solo nonstop transatlantic flight, the first manned aircraft to break the sound barrier and the first aircraft to orbit the Earth.
National Aquarium (Baltimore, Maryland)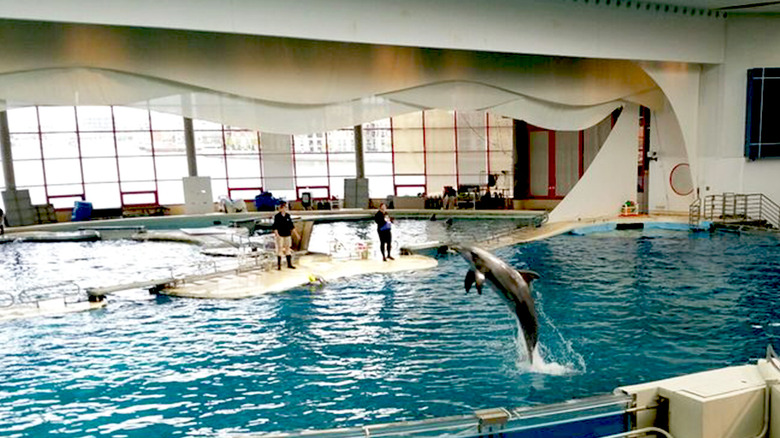 Florence M./Yelp
Located in Baltimore's Inner Harbor, the National Aquarium is home to nearly 20,000 animals and holds more than 2.2 million gallons of water. Dedicated to conservation of aquatic habitats and creatures, and pushing for education and pioneering science meant for that goal, it houses many exhibits such as a multiple-story coral reef, an open ocean shark tank and a 4D theater, among others.
National Gallery of Art (Washington, D.C.)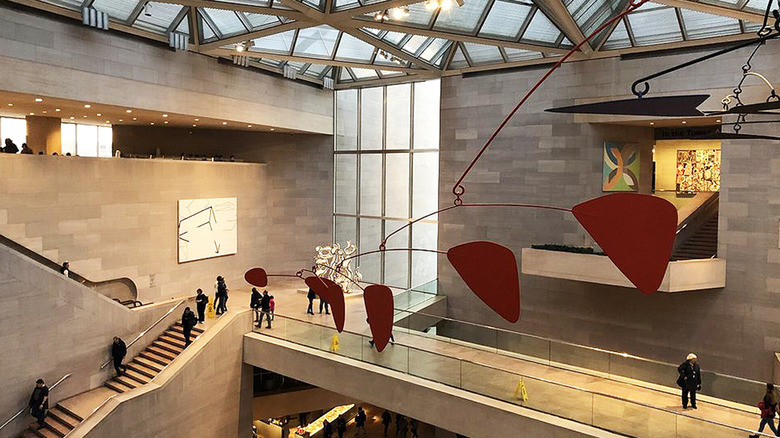 Christine U./Yelp
Located on the National Mall in the nation's capital, the National Gallery of Art is free and open to the public. It's home to many major works of art with pieces by the likes of Rembrandt, Vincent Van Gogh, Claude Monet, Jackson Pollock, Roy Lichenstein, Andy Warhol, Mary Cassatt and Raphael, and it hosts the only painting by Leonardo da Vinci in the Americas. The museum itself is a work of art too; the West Building was designed by John Russell Pope in the neoclassical style, while the modern East Building is the work of I.M. Pei.
National Mississippi River Museum & Aquarium (Dubuque, Iowa)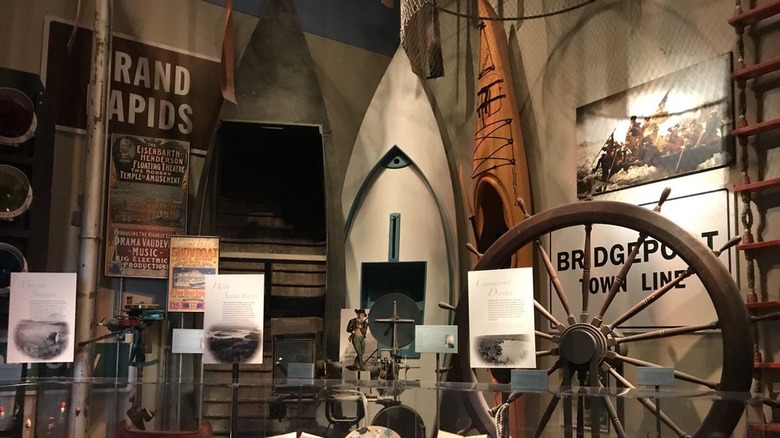 Rachel W./Yelp
A museum, aquarium and science center all in one, the National Mississippi River Museum & Aquarium not only recognizes the natural beauty of America's rivers but examines their historical and cultural significance as well. Learn about the animals that live in and around the country's rivers, seeing ones from the Mississippi River and Gulf of Mexico in particular, and find out more about the notable Americans who come from those areas as well. Help feed stingrays, catch a show in the 4D theater and check out sites like the museum's boat shop and blacksmith shop to learn more about those who make a living off of river-related industries.
National Museum of Natural History (Washington, D.C.)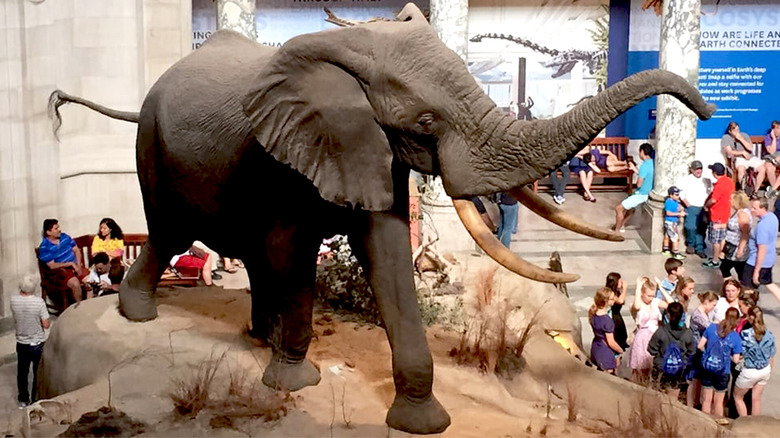 Cara C./Yelp
Another Smithsonian museum, the National Museum of Natural History is free and open every day except for Thanksgiving Day and Christmas and hosted about 4.8 million visitors in 2018. Its collections hold more than 126 million specimens of all sorts of animals, fossils, human remains, meteorites, minerals, plants, rocks and cultural artifacts, and the 185 scientists who work there form the largest group of scientists studying and researching natural and cultural history in the world.
Pacific Science Center (Seattle, Washington)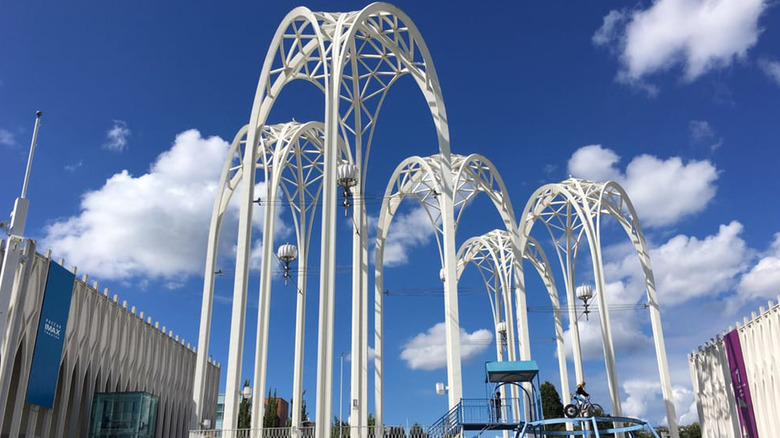 Hai H./Yelp
Located right next to Seattle Center, the Pacific Science Center is a nonprofit science center meant to encourage curiosity and passion for science. Enjoy hands-on exhibits and learn from educators about all sorts of topics related to nature and the universe around us. Permanent exhibits include a planetarium, tropical butterfly house and IMAX theaters.
Paisley Park (Minneapolis, Minnesota)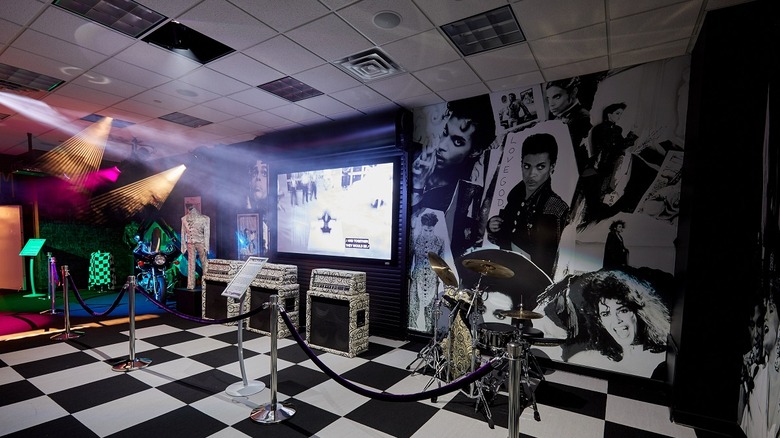 Adam Bettcher/Getty Images
Minneapolis native Prince remains a national icon, and fans and music lovers alike can pay tribute to him at Paisley Park, his home and recording complex which was turned into a museum in 2016. Tour the studios where he recorded, mixed and produced some of his biggest hits as well as the soundstage where he held many rehearsals and held exclusive shows. Afterward, you can grab a bite at the vegetarian Paisley Park Kitchen. Thousands of Prince's personal items, such as his artwork, awards, musical instruments, wardrobe and rare music video recordings are on display, and his ashes can be seen in the main entrance, held in an urn shaped like Paisley Park itself.
Paper Mill Playhouse (Millburn, New Jersey)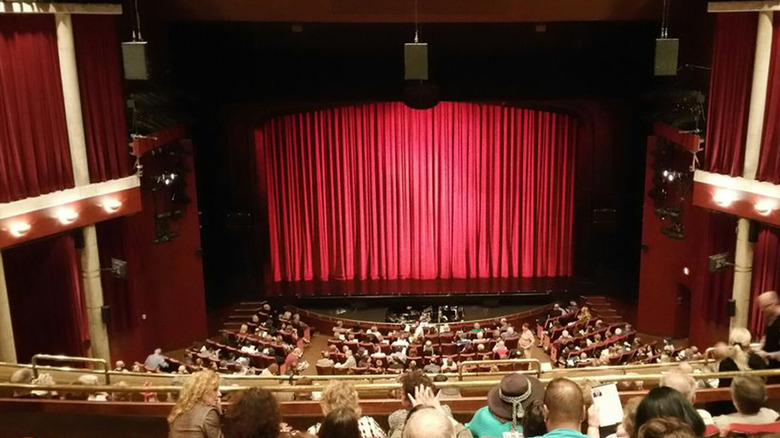 Sam T./Yelp
The officially designated state theater of New Jersey, Paper Mill Playhouse is an award-winning regional theater that has had many great talents grace its stage, such as Patrick Swayze, Anne Hathaway, Kristin Chenoweth and Bernadette Peters. Enjoy revivals of popular plays, as well as original stories on stage. Paper Mill Playhouse is especially known for its autism-friendly performances, during which the typical theater environment and rules are relaxed in order to accommodate theatergoers with autism and other developmental disabilities along with their families.
Please Touch Museum (Philadelphia, Pennsylvania)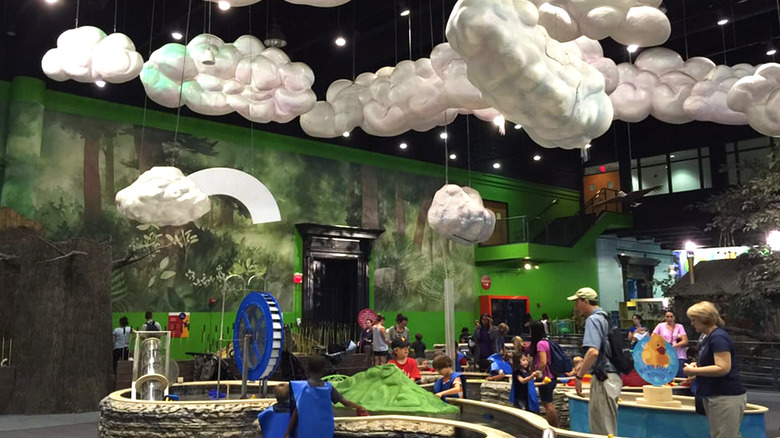 Jon T./Yelp
Geared toward children under the age of 8, the Please Touch Museum in Philadelphia encourages learning through touch and play, with exhibits on trains, planes and automobiles as well as an area dedicated to the world of "Alice in Wonderland" and a Fairytale Garden. At this highly interactive museum, kids and their families can ride on a restored carousel and explore everything from the rainforests to outer space in order to broaden their knowledge and curiosity.
Pump House Indoor Waterpark (Jay, Vermont)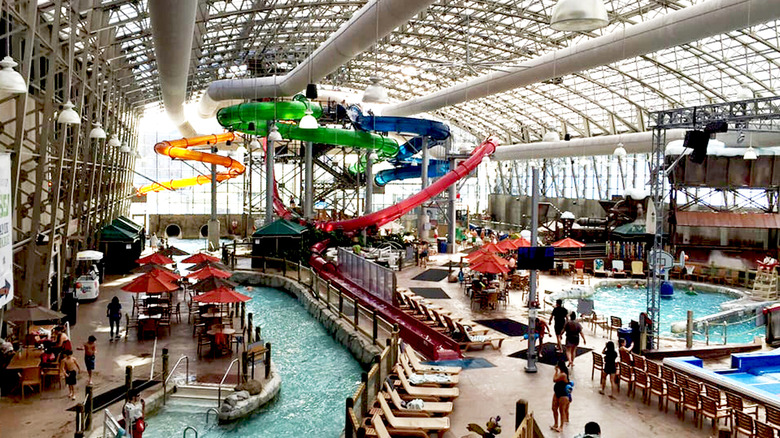 Michelle P./Yelp
Located within Jay Peak Resort, the Pump House Indoor Waterpark is a great way to enjoy Mount Mansfield — Vermont's highest peak — without having to be out in the cold. Speed down a waterslide, climb up the rocks of the activity pool, shoot hoops in the water or take on the wave simulator with your surfing skills. The waterpark also has an arcade and snack bar for after you dry off.
R1 Indoor Karting (Lincoln, Rhode Island)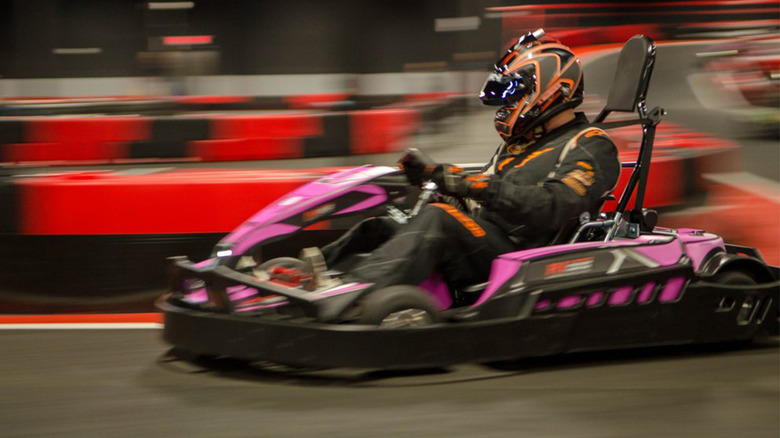 Marketing R./Yelp
At R1 Indoor Karting, guests can speed along a climate-controlled, European-style asphalt track with the ensured protection of state-of-the-art safety barriers. Using brand-new electric carts — meaning no exhaust — R1 Indoor Karting provides the ultimate go-karting experience thanks to its custom-designed track, which includes sharp turns, fast straightaways and even an overpass. Receive a detailed report of your performance and afterward, check out the venue's restaurant and bowling and billiards area.
Ripley's Aquarium of Myrtle Beach (Myrtle Beach, South Carolina)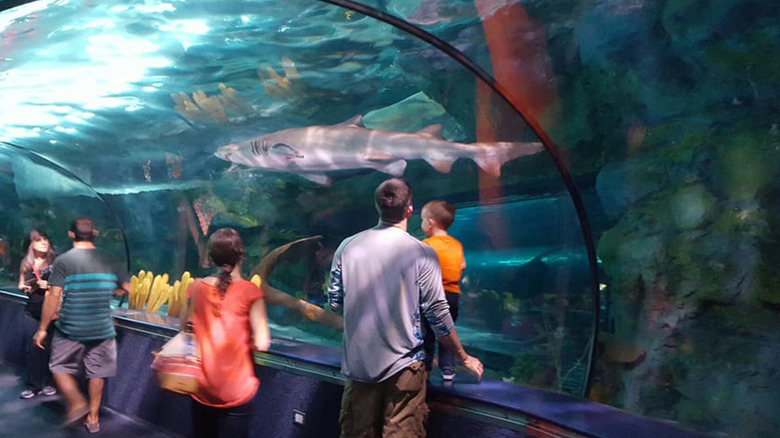 Rebecca H./Yelp
Even though it's primarily a beach destination, Myrtle Beach doesn't have to fall off your travel list in the off-season. Take a trip to Ripley's Aquarium, where you'll find 85,000 square feet of educational exhibits on marine life as well as interactive areas and interesting videos. Great for all ages, Ripley's Aquarium of Myrtle Beach is home to almost 10,000 exotic aquatic creatures from all over the world.
Rock and Roll Hall of Fame (Cleveland, Ohio)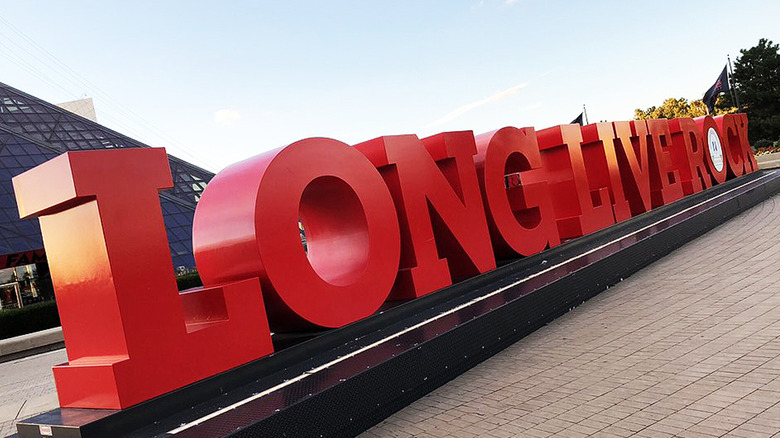 Joshua S./Yelp
Honoring and chronicling the history and achievements of the artists, producers, engineers and others who influenced rock and roll most, the Rock and Roll Hall of Fame is a fascinating stop for any music-lover. Learn about the history of the genre as a whole in addition to seeing the exhibit honoring the hall's famous inductees. The museum's exhibits explore the genres that influenced rock and roll as well as the cities that had the biggest influence in its development. In addition to the many exhibits, the Hall also has two theaters, one of which features a film about the origins of rock and roll while the other plays films on a variety of topics.
Sahara Sam's Oasis (West Berlin, New Jersey)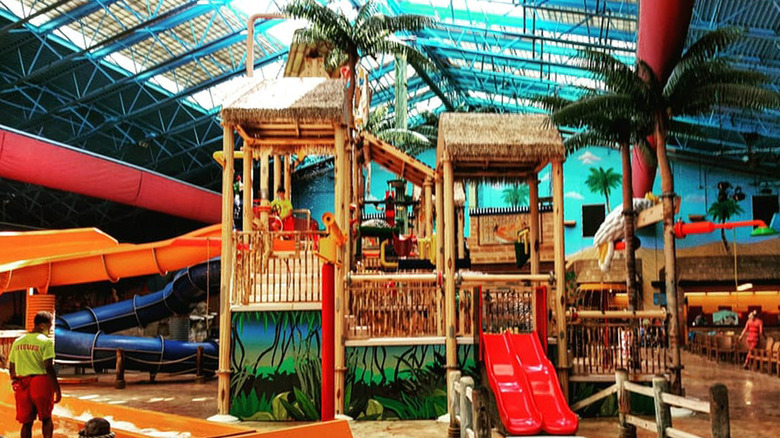 Stephen B./Yelp
The largest free-standing indoor waterpark in the state, Sahara Sam's Oasis consists of almost 60,000 square feet of water attractions and arcade games. Enjoy tube slides, a family raft ride, a surfing simulator, a lazy river and more, as well as a full-service café, an adults-only bar and even a 3,000-square-foot arcade.
Silver Rapids Indoor Waterpark (Kellogg, Idaho)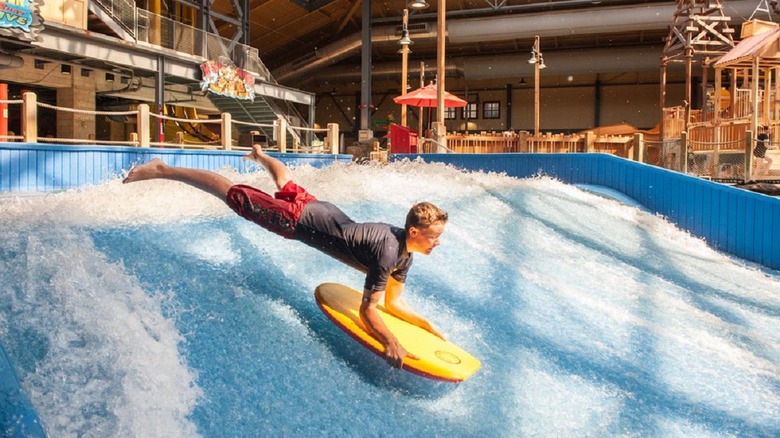 Silver Mountain Ski & Summer Resort/Yelp
Silver Rapids Indoor Waterpark at Silver Mountain Resort is the largest indoor waterpark in the state, with all the best ways to relax if you don't feel like freezing on the slopes. Surf on the Flow Rider's 35 mph waves or ride the Moose Sluice, a rafting ride with an intense waterslide. Shoot hoops in a warm pool or relax in their Warm Springs or on the North Fork Lazy River.
Six Flags Great Escape Lodge & Indoor Waterpark (Queensbury, New York)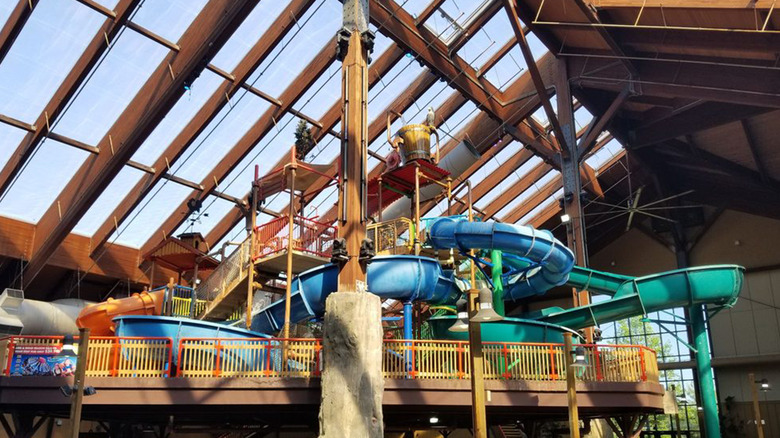 Joey A./Yelp
A fantastic destination for those who love Six Flags but wish to stay indoors, Six Flags Great Escape Lodge and its waterpark, White Water Bay, are located just 10 minutes from Lake George. Open year-round and with a consistent 82-degree temperature inside, the park is full of great water slides, curves and tunnels, a lazy river, a whitewater rafting experience and more.
SkyVenture New Hampshire (Nashua, New Hampshire)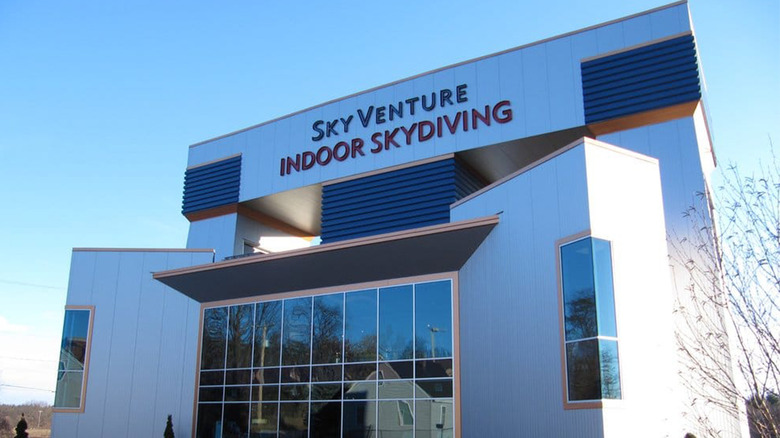 Vivian C./Yelp
You'll find both indoor skydiving and surfing at this adrenaline-fueled attraction in southern New Hampshire. If you have a fear of heights, you won't have to worry as you float above a trampoline floor, and those looking to try surfing for the first time have a great opportunity with a 32-foot SurfStream, the first standing wave machine with seven different types of waves for people of any skill set. You can also try out their Fishpipe, a water ride that makes you feel a bit like a hamster in a ball as you run in the bottom of a barrel that rotates around you with one or two other riders. SkyVenture also has a 24-foot rock climbing wall with routes for beginners, intermediate climbers and experts.
Splash Lagoon (Erie, Pennsylvania)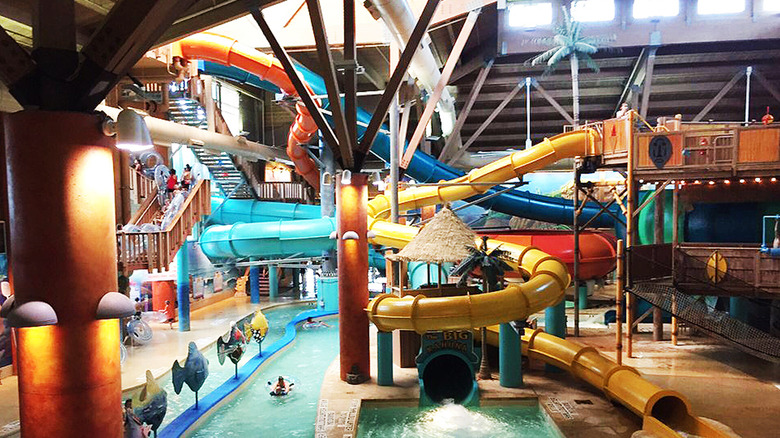 Bridget F./Yelp
The 80,000-square-foot, Polynesian-themed Splash Lagoon has seven water slides, a big activity pool, a wave pool, a ropes course, a children's area, hot tubs and more. After drying off, check out the 6,500-square-foot arcade or play laser tag.
Timber Ridge Lodge & Waterpark (Lake Geneva, Wisconsin)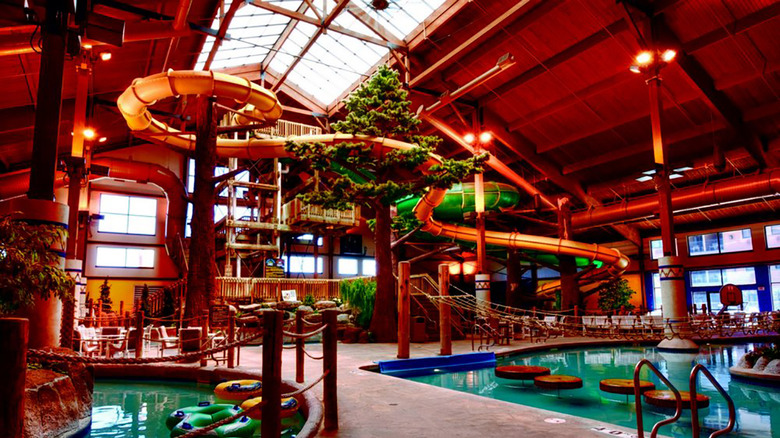 Timber Ridge Lodge & Waterpark/Yelp
Book a one-bedroom suite at Timber Ridge Lodge and you'll automatically receive four free waterpark passes (six if you book a two-bedroom) to Moose Mountain Falls. Thirty-fivefoot-high slides will take you down a 300-foot-long ride full of adrenaline-filled twists and turns before dropping you into a heated pool. Those looking for a bit more relaxation will find the park's 500-foot lazy river suits their needs. Located in Lake Geneva, the resort waterpark also has an activity pool for kids ages 7 to 10 as well as a safer water play area for tinier guests.
Toy & Action Figure Museum (Pauls Valley, Oklahoma)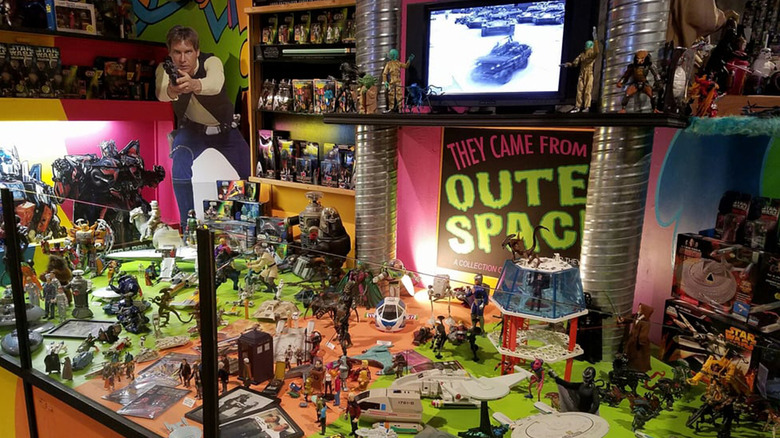 John P./Yelp
The only museum in the world dedicated to the art, sculpting and collection of action figures, the Toy & Action Figure Museum in south-central Oklahoma is a nonprofit operation that has won much regional acclaim. More than 13,000 collectibles are on display, many in their original packing, and the museum also has a playroom where both kids and adults can put on costumes and pretend to be their favorite superheroes or play with bins full of action figures and toys.
Trapology (Boston, Massachusetts)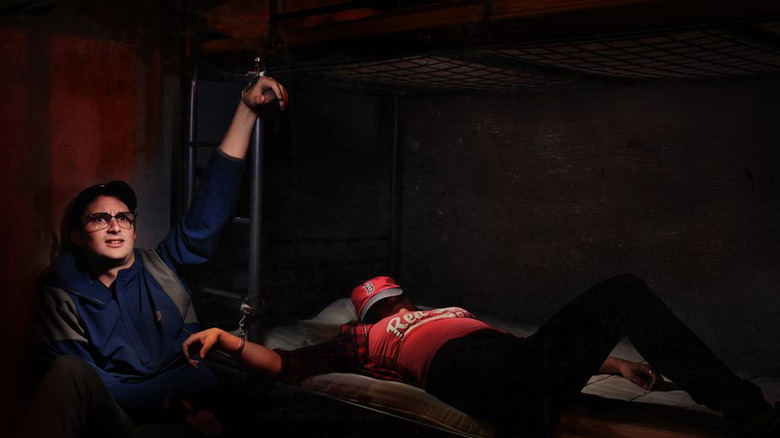 Trapology Boston/Yelp
One of the best escape room experiences in Boston, Trapology is known for its seriously immersive and very challenging missions, having been named the top escape room in Boston by multiple media outlets as well as listed in the top 10 Best Escape Rooms by the USA Today 10Best Readers' Choice Awards in 2016. From jail cells to camping tents to underwater submarines, you and your team have to use your best critical thinking skills and puzzle-solving capabilities to escape before time runs out. It should be noted that the founders of this company started Trapology after being jaded by how easy other escape games were.
Wall Drug (Wall, South Dakota)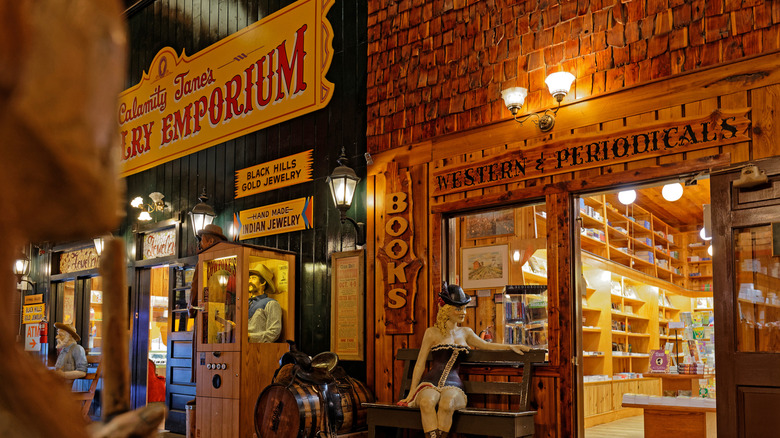 Pierre Jean Durieu/Shutterstock
Wall Drug is famed for its billboards around the country, as they can be seen up to 1,000 miles out (they sometimes even make their way around the world), welcoming people to the cowboy-themed road stop which has a drug store, gift shop and other retail stores. If you visit one restaurant in the entire state, let it be Wall Drug's Western Gallery Art Restaurant, a gallery of more than 300 original oil Western paintings where you can also eat a hot beef sandwich or try out a buffalo burger and some homemade donuts alongside a glass of wine or 5-cent coffee.
WaTiki Indoor Waterpark (Rapid City, South Dakota)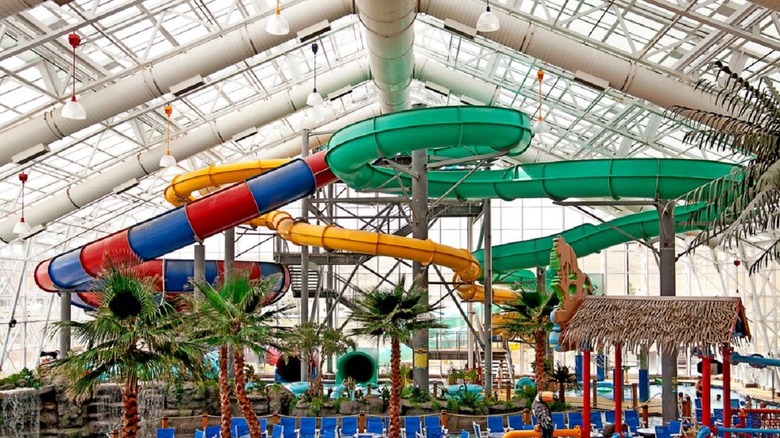 WaTiki Indoor Waterpark Resort/Yelp
Escape the cold at the largest indoor waterpark in the Dakotas, a 30,000-square-foot space with six water slides, a lazy river, a hot tub spa, a water jungle gym and an activity pool. WaTiki Indoor Waterpark is also part of a complex that includes a large arcade, multiple restaurants and four hotels in case you need a place to stay.
Wilderness Resort (Wisconsin Dells, Wisconsin)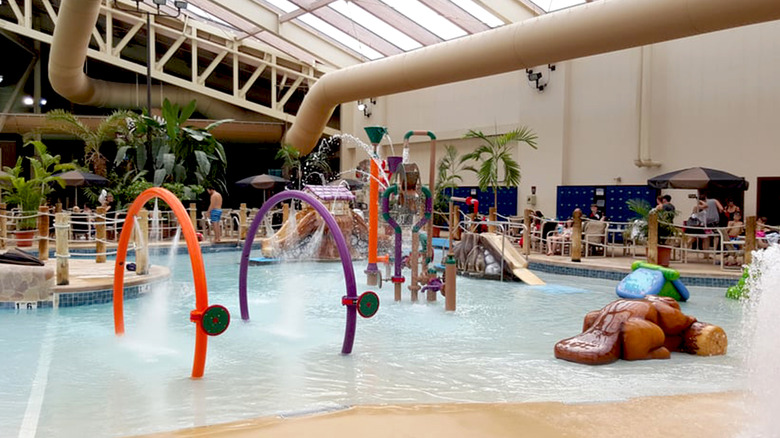 Karen K./Yelp
The largest waterpark resort in America, Wilderness Resort has four indoor and four outdoor waterparks. Among the indoor waterparks are Klondike Kavern Waterpark, which has 65,000 square feet of water slides and rides as well as a lazy river. Wild Waterdome Waterpark is a 70,000-square-foot indoor oasis with a see-through roof that shines natural light down on raft rides, a swim-up bar and the country's largest indoor wave pool. The resort also has Wild West Waterpark — the biggest of the four with thrill rides, bumper boats, and an indoor hot spa — and Cubby's Cove Indoor Waterpark, home to a sports pool featuring basketball hoops and a rope challenge, as well as a play area for younger children and yet another indoor hot spa looking over Lake Delton.
World Forestry Center (Portland, Oregon)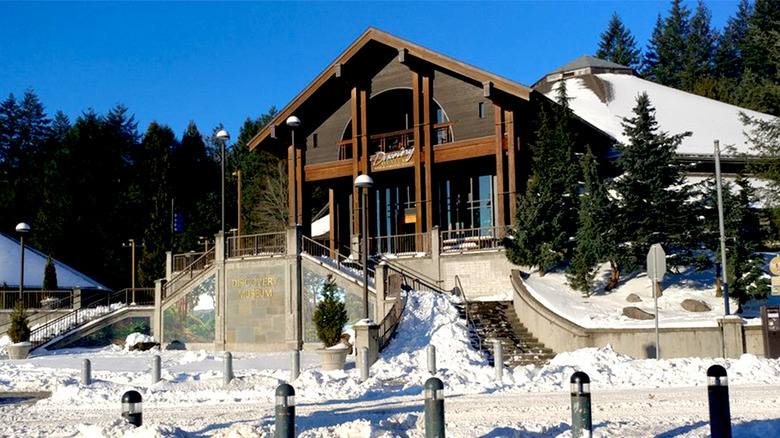 Adrian Robert H./Yelp
Not far from the Oregon Zoo, the World Forestry Center is a nonprofit educational center dedicated to raising awareness and education about the world's trees and forests, particularly their importance to humans and the environment in order to work toward a more eco-conscious and sustainable society. Different exhibits show what the forest looks like from a bird's-eye view, let you observe the beauty of different types of wood and take you on a raft ride, among other attractions. Learn about forestry and the people who work in it, and discover how different regions around the world deal with their forests and what challenges are involved.
Yankee Candle Village (South Deerfield, Massachusetts)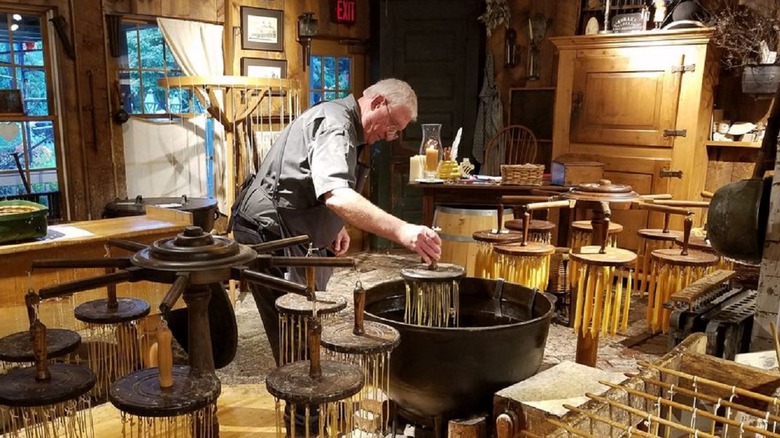 Jo I./Yelp
Yankee Candle has two flagship stores — each called Yankee Candle Village — but the one in western Massachusetts is the first as well as the largest, with 90,000 square feet of space. Guests can discover more than 200 different fragrant candles and accessories, from classics to limited-edition smells, and even personalize a candle with their own choice of fragrance and wax or make a wax mold of their hand. During the holiday season, Yankee Candle Village also has plenty of special activities and events such as pajama parties with Santa, Santa's Workshop, a 6-foot-tall nutcracker and a 25-foot-tall Christmas tree. If the cold is really just too much for you, however, there are also plenty of affordable warm-weather places you can go.