What We Know About Universal's Year-Round Las Vegas Halloween Horror Experience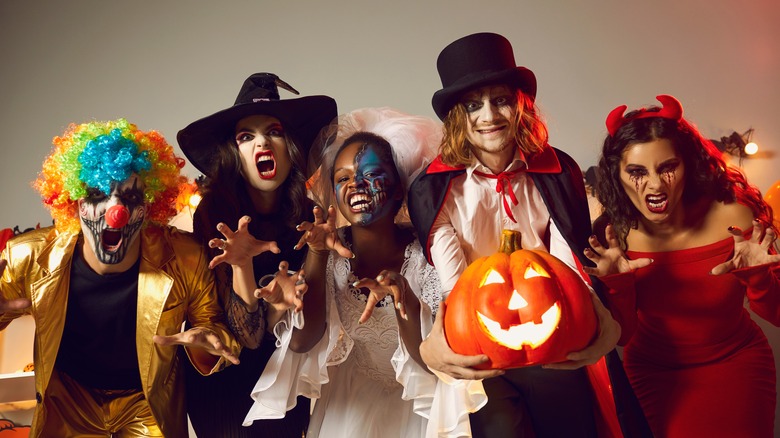 Studio Romantic/Shutterstock
Are you one of the many millennials and xennials who wished "Halloweentown" was real? Want to dress up in your scariest or coolest costumes any time of year? Then you're definitely going to want to hear about this. Universal Studios is opening a brand-new attraction in Las Vegas to fulfill that very desire. The experience will be called Halloween Horror Nights and will be part of an exciting new development in Las Vegas.
It's no surprise that Universal Studios is hopping on this trend as, over the years, Halloween has expanded from just a single holiday into a month-long celebration of the spooky and mysterious. And even interest in the unearthly and ghoulish isn't just limited to October. Guests intentionally seeking out stays in haunted hotels throughout the year has even become its own trend. It only makes sense that haunted houses and frightening interactive experiences be available all year — and now visitors to Las Vegas have another option for evening activities besides hitting the poker tables and clubs.
Universal Studio's Halloween Horror Nights will be a memorable fright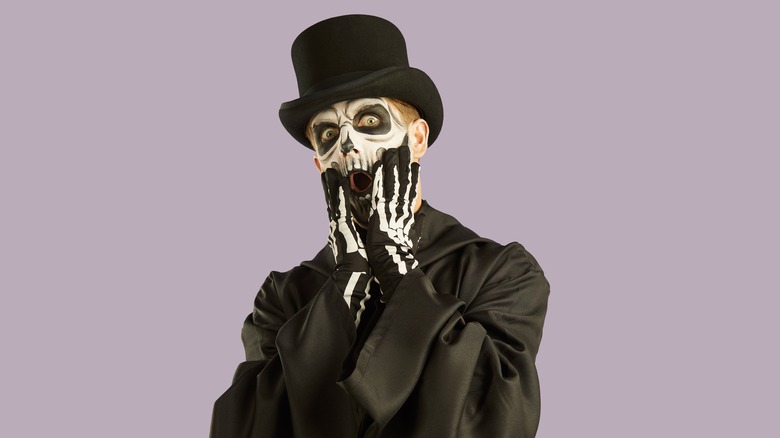 Studio Romantic/Shutterstock
This newest entertainment property of the movie production juggernaut will be located in Las Vegas' newest and still-developing AREA15 entertainment district and will span nearly 110,000 square feet. Plenty of room for bringing to life some of Universal's most iconic (and terrifying) films. The property will also keep pace with seasonal holidays with special events and be continually updated to keep the experience fresh for those who visit multiple times. You can also expect to find plenty of unique merchandise for keepsakes and clothing to remember your spooktacular adventure by. As of this article's publication, more details (including its expected open date) have not yet been revealed. 
Though most can agree scary movies aren't just a spooky season treat, there is the question if people will continue to flock to Halloween Horror Nights throughout the year. Is Vegas really the place where horror fans will go to get their frightening fix? Well, in the past, attractions like Eli Roth's Goretorium (which opened in 2012) and 2017's Fear the Walking Dead Survival attraction have not fared all that well and closed almost as quickly as they opened. However, there are others — such as The Official SAW Escape — that have done well in more recent years. With similarly mind-bending experiences like Meow Wolf popping up and doing well too who's to say that a full-on horror theme park wouldn't steal the show on the strip?