51 Movie Locations You Can Actually Visit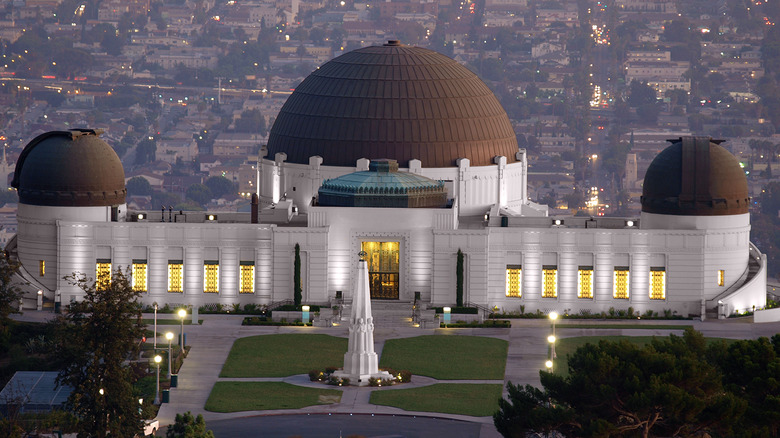 trekandshoot/Shutterstock
A great film has the ability to transport you from your seat into the scene. So much so, that you might wish you could embark on an international adventure like Indiana Jones or live in an enchanting castle like Harry Potter. 
Here's some good news: Many famous movie locations are real and you can visit them. So, although you might not actually be a wizard or an archaeologist searching hidden treasure, you can relive the movie magic yourself. Pack your bags and prepare for an adventure straight from the big screen because here are 51 famous movie locations worth adding to your top travel destinations for the year. 
Al Khazneh, 'Indiana Jones And The Last Crusade' (Petra, Jordan)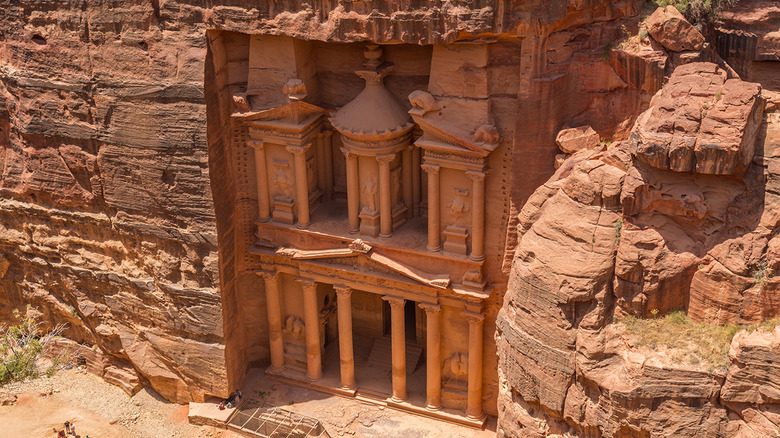 iStock.com/Cezary Wojtkowski
If you've ever dreamt of living in the same world as the action-packed adventure film "Indiana Jones and the Last Crusade," things just got real.  Al Khazneh, a giant sandstone temple built in one of the most mesmerizing places on earth, Petra, Jordan, was featured in the film as the Canyon of the Crescent Moon. While it doesn't actually hold the Holy Grail, Al Khazneh is a gorgeous spot perfect for history buffs and film enthusiasts alike. 
The Art Institute of Chicago, 'Ferris Bueller's Day Off' (Chicago, Illinois)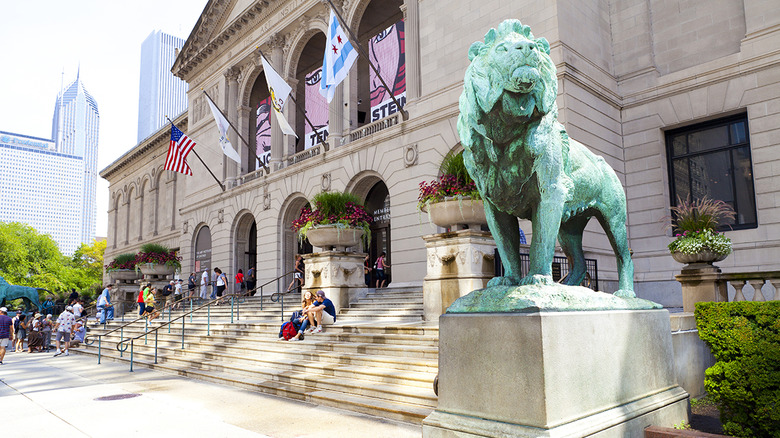 MaxyM/Shutterstock
This John Hughes film was shot all around the Chicago area, but one of its most notable sequences was filmed in the Art Institute of Chicago. True fans of the film can visit the iconic Chicago museum to live like Ferris Bueller.
Alcatraz, 'Escape From Alcatraz' (San Francisco, California)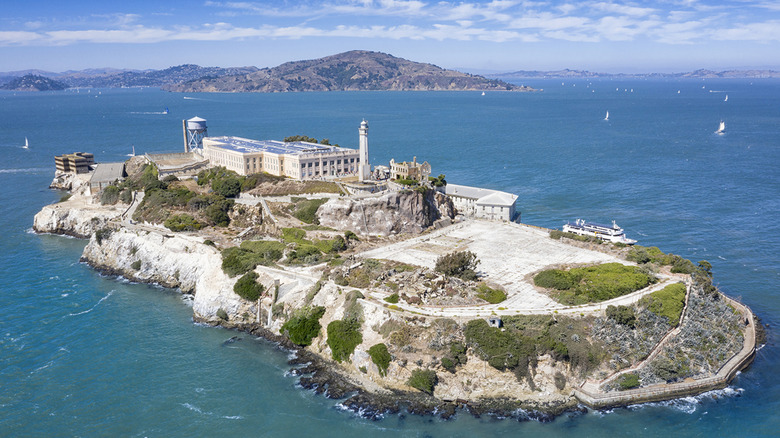 iStock.com/4FR
"Escape from Alcatraz" is a 1979 thriller starring Clint Eastwood. Alcatraz is a real place that was once a fully functioning jail that housed major criminals like Al Capone. The National Park Service offers tours of "The Rock" by ferry to anyone who wants to visit the allegedly haunted jail.
Cafe des 2 Moulins, 'Amelie' (Paris, France)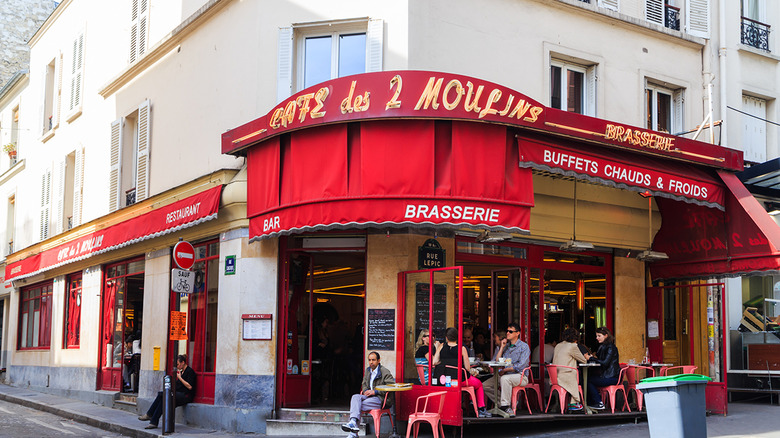 © Richair/Dreamstime.com
The quaint little cafe where Amelie worked in Paris is an actual place where you too can get your caffeine fix for the day. This tourist hotspot is also adored by locals, so reserve a table in advance if you want to dine like your favorite character.
Art museum steps, 'Rocky' (Philadelphia, Pennsylvania)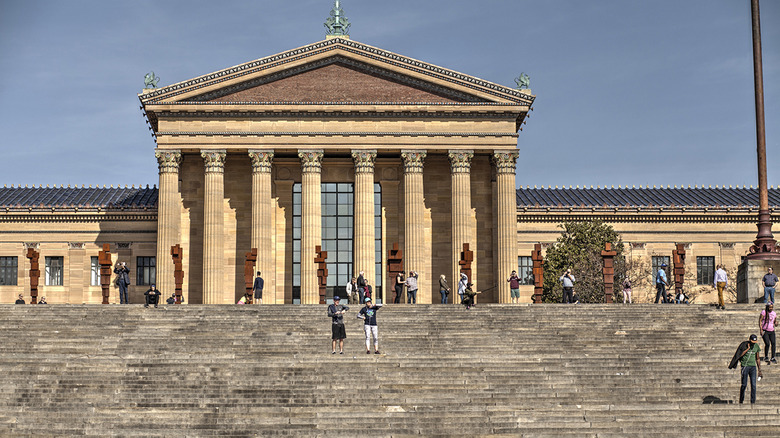 iStock.com/fernandogarciaesteban
You can run in Rocky's footsteps outside the Philadelphia Museum of Art. Now known as the "Rocky Steps," the 72 iconic stone steps leading up to the museum entrance are where Rocky Balboa trained. There's even a bronze statue of the fictional boxer that you can pose with.
Baseball diamond, 'Field of Dreams' (Dyersville, Iowa)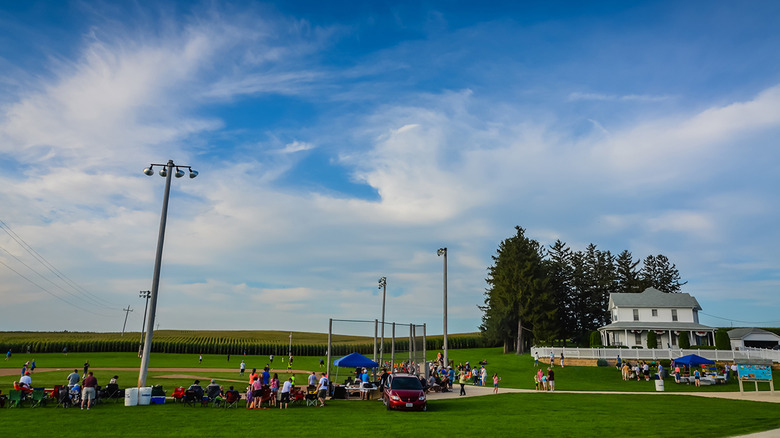 © Sandra Foyt/Dreamstime.com
If you ever find yourself in Dyersville, Iowa, about 25 miles west of Dubuque, you can visit the actual "Field of Dreams." The farm offers tours of the baseball field and the home that served as a set for the Kinsella family in the 1989 film. The field is one of the most iconic landmarks in America. 
Bates Motel, 'Psycho' (Universal City, California)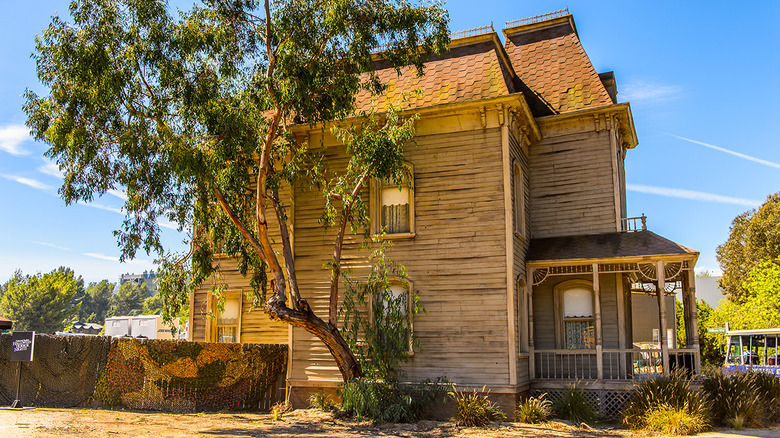 © Siempreverde22/Dreamstime.com
You can actually see quite a few film sets at Hollywood theme park Universal Studios. But perhaps none are as haunting as the Bates Motel. The actual house and motel were both built on the Universal lot for the Alfred Hitchcock film "Psycho".
Boston University Wheelock College, 'The Social Network' (Boston, Massachusetts)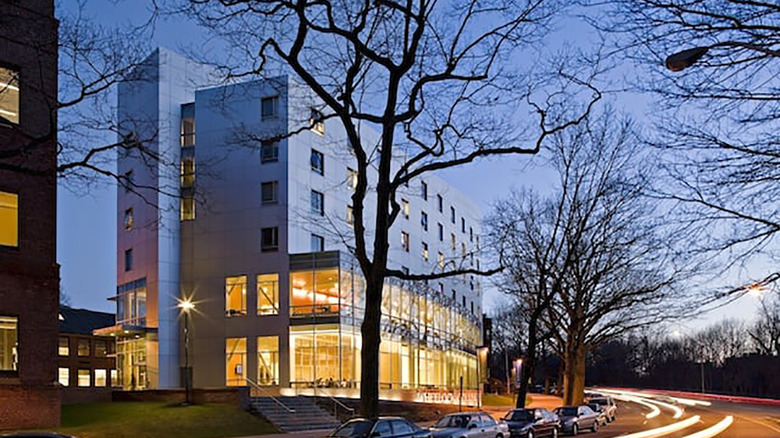 Wheelock College of Education & Human Development/Yelp
Facebook creator Mark Zuckerberg might herald from Harvard University, one of the most beautiful colleges in America, but Wheelock College in Boston was used as the set location for "The Social Network." Wheelock College merged with Boston University in 2018.
Victory Gardens Biograph Theater, 'Public Enemies' (Chicago, Illinois)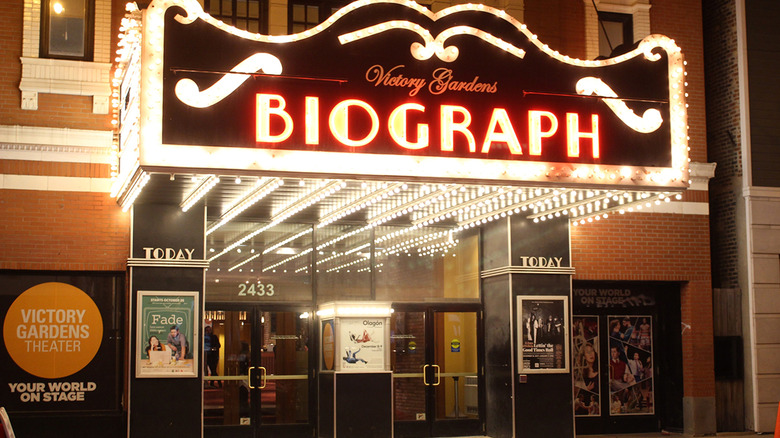 © Pamela Brick - Dreamstime.com
Chicagoans know the Victory Gardens Biograph Theatre as the place where Depression-era bank robber John Dillinger was famously gunned down. But if you don't recognize the retro theater at first glance, you might remember it from the major motion picture "Public Enemies," starring Johnny Depp as Dillinger.
Buckingham Palace, 'Paddington' (London, England)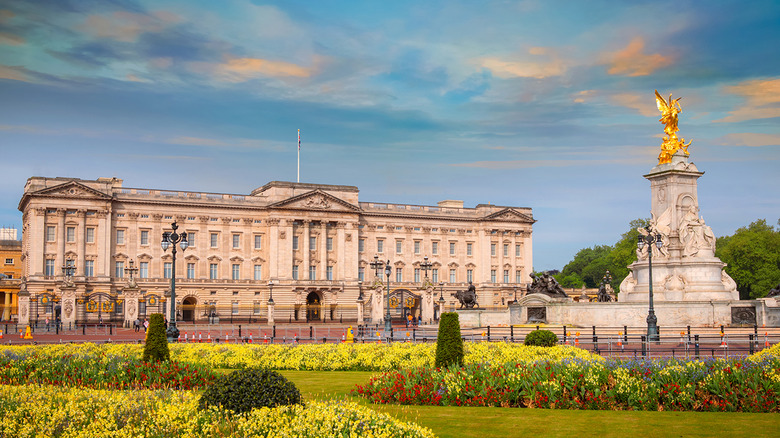 iStock.com/coward_lion
Although Paddington, the adorable and fashionable bear, is CGI, you can physically go to Buckingham Palace in London to visit where he and a guard shared a sandwich on a rainy day in the film.
Cabazon Dinosaurs, 'Pee-wee's Big Adventure' (Cabazon, California)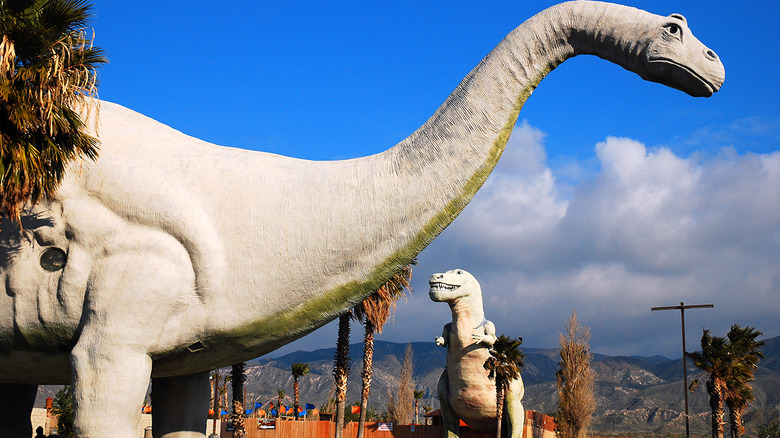 © James Kirkikis/Dreamstime.com
The Cabazon Dinosaurs might be one of the weirdest tourist attractions in California, but fans of the cult-classic movie "Pee-wee's Big Adventure" will recognize the massive dinosaurs in California's desert. Guests can tour the area — which features an exhibit with more than 50 dinosaurs — and even climb inside of the dinosaurs.
Carrie Bradshaw's apartment, 'Sex and the City' (New York, New York)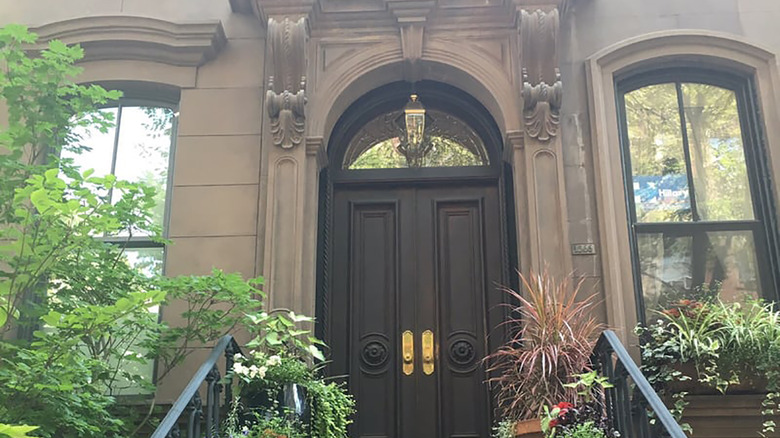 Juliee D./Yelp
Although you won't be able to enter the building, Carrie Bradshaw's iconic apartment on Perry Street, which was featured in the HBO show and the movie "Sex and the City," is a popular stop for tourists who want to take a brief walk in Carrie's luxurious shoes. Stop and take a few photos for Instagram then wander the West Village because it's one of the best places to spot celebrities in New York City. 
Crain Communications Building, 'Adventures in Babysitting' (Chicago, Illinois)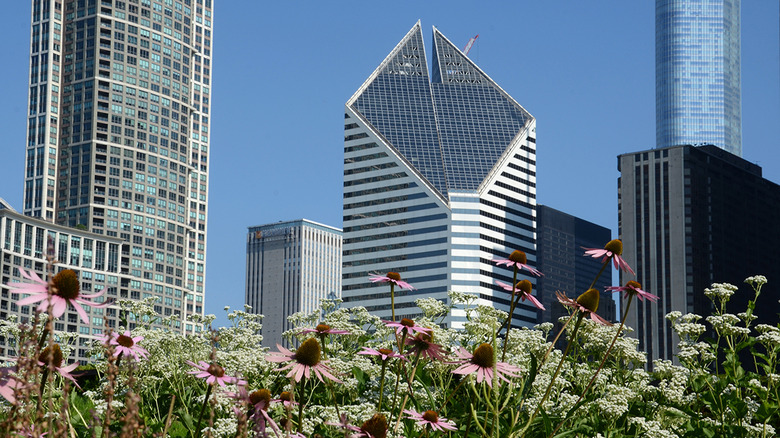 Susan Montgomery/Shutterstock
Formerly known as the Smurfit-Stone Building, the Crain Communications Building is an iconic piece of Chicago skyline that can be easily identified by its flat diamond top. It's also the building that the youngest sibling in "Adventures in Babysitting" has to scale down to safety. 
Central Market, 'Blade Runner' (Los Angeles, California)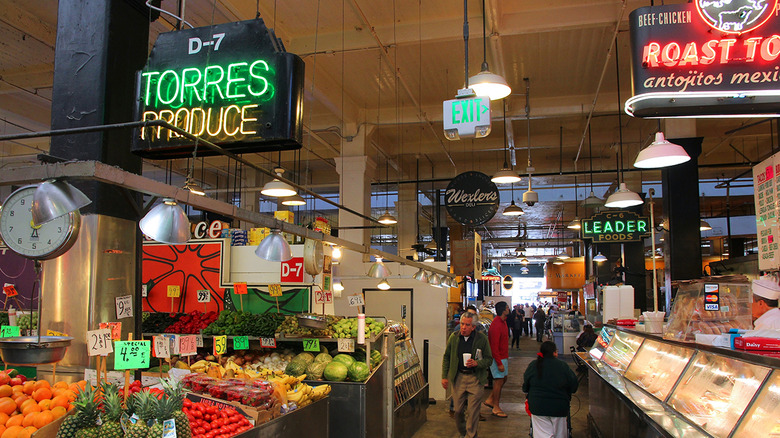 © Tupungato/Dreamstime.com
Although it may look less futuristic in person, Central Market is a fully functioning market in Los Angeles full of restaurants, kiosks and produce that was featured in the film "Blade Runner." You might not catch Harrison Ford running down these streets, but it'll be surreal to relive the film.
Christ Church Cathedral, 'Harry Potter' series (Oxford, England)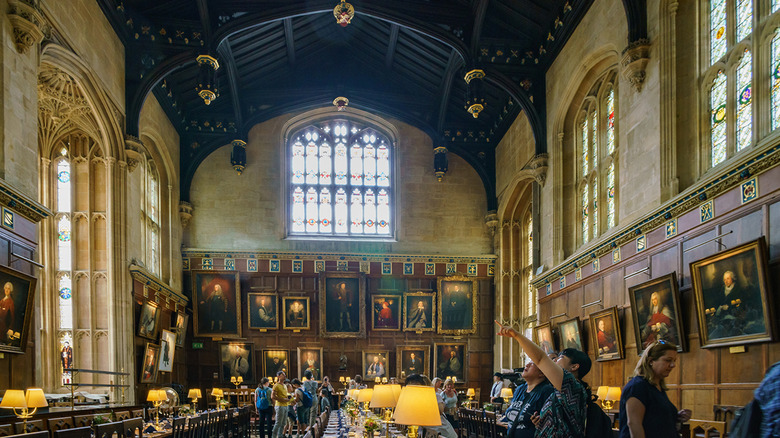 © Chon Kit Leong/Dreamstime.com
Hogwarts is real. Or at least the building is. The "Harry Potter" series used exterior shots of Oxford Christ Church Cathedral, an awe-inspiring place of worship, as the basis for Hogwarts. Movie magic makes it look like the place "The Boy Who Lived" calls home.
Circus Liquor, 'Clueless' (Sylmar, California)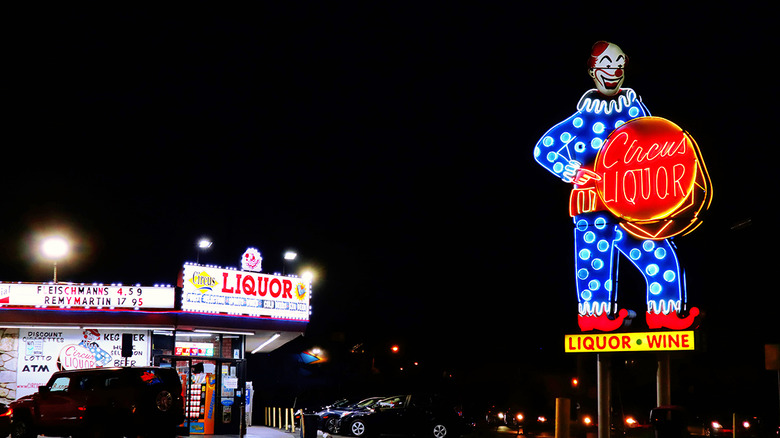 Walter Cicchetti/Shutterstock
The valley? As if! But Cher from "Clueless" was robbed right in front of this iconic liquor store in North Hollywood. Locals and tourists who find themselves over the hill often photograph the famous clown sign in front of this otherwise pretty average liquor store.
El Royale Hotel, 'Boogie Nights' (Studio City, California)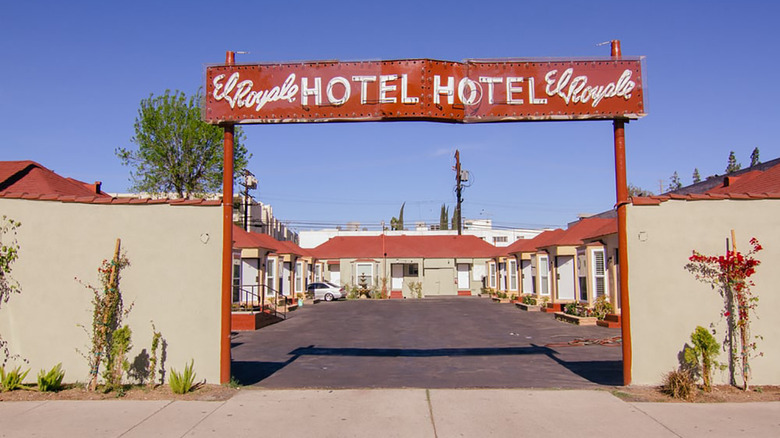 EL R./Yelp
The El Royale Motel — now the El Royale Hotel — is a roadside attraction featured in the Paul Thomas Anderson film "Boogie Nights." Visitors can tour the famous inn or even book a room to stay the night in the hotel.
Formosa Cafe, 'L.A. Confidential' (Los Angeles, California)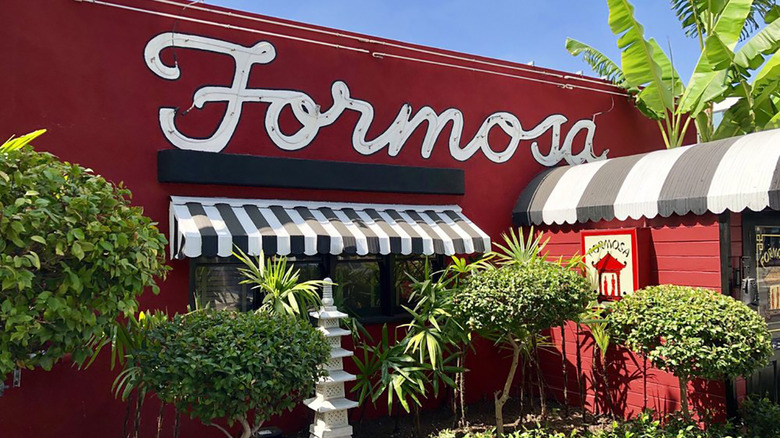 Andrew W./Yelp
You can dine at the Formosa Cafe, a Los Angeles diner where famous scenes from the mystery-drama "L.A. Confidential" were filmed. And if you stop here for a quick bite, you'll most likely spot a celebrity or two. Actors Bill Hader, Johnny Depp and acclaimed director Tim Burton have all been known to visit Formosa.
Grand Central Station, 'Men in Black II' (New York, New York)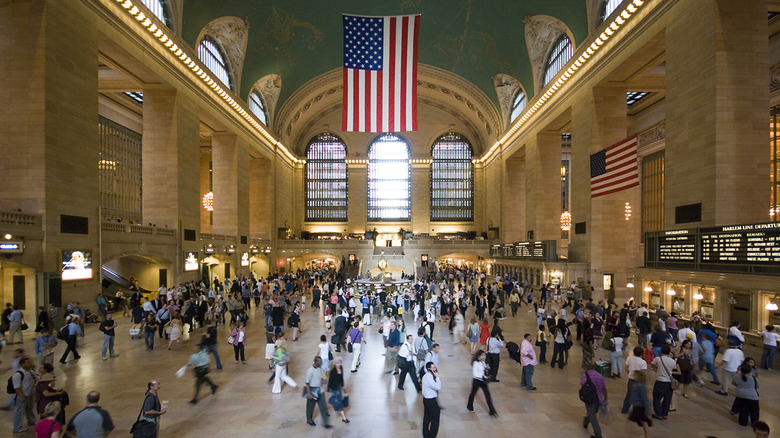 © Alberto Dubini/Dreamstime.com
An entire colony of aliens occupy a locker in New York's Grand Central Station in "Men in Black II." Although the aliens might night be real, Will Smith and Tommy Lee Jones filmed scenes at the famous station.
Griffith Observatory, 'Rebel Without A Cause' (Los Angeles, California)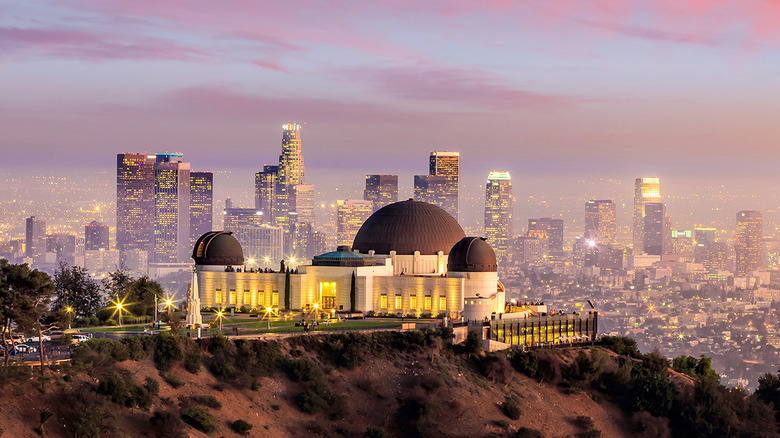 f11photo/Shutterstock
The landmark Griffith Observatory is featured in the James Dean film "Rebel Without a Cause." Before his death, Dean commissioned a bust of himself, which is now located on the front lawn of the observatory. Tourists are known to visit and snap a photo or two.
Hanapepe Valley, 'Jurassic Park' (Kauai, Hawaii)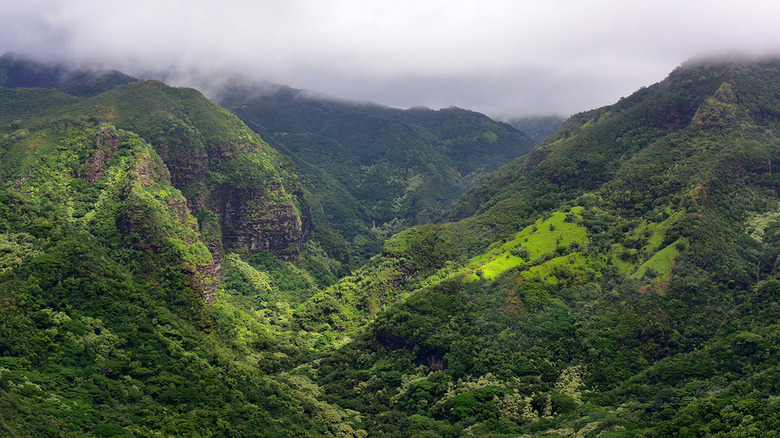 Jordan Tan/Shutterstock
One of the most legendary directors of all time,  Steven Spielberg, filmed most of "Jurassic Park" on the island of Kauai, and scenes featuring helicopter rides and waterfalls took place at the Manawaiopuna Falls in Hanapepe Valley. Dinosaurs might no longer roam the land, but visitors can take helicopter tours of the island to feel like a movie star in the making.
Hatley Castle, 'X-Men 2' (Colwood, British Columbia, Canada)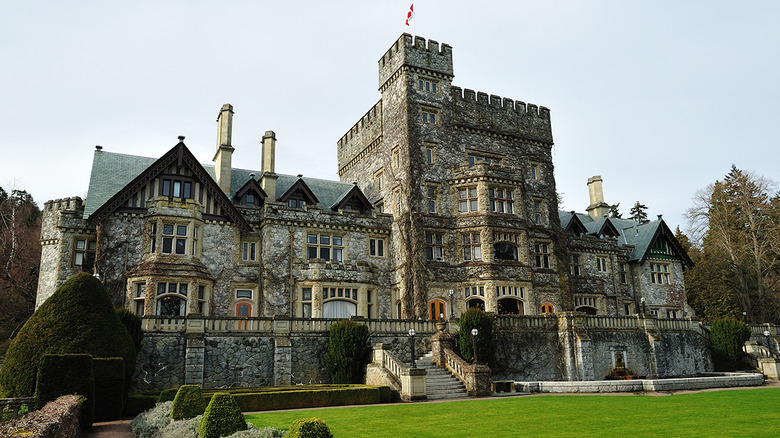 2009fotofriends/Shutterstock
The list of movies and television shows that have been filmed at Hatley Castle is long — "Smallville," "Arrow," "Poltergeist: The Legacy"  and "MacGyver" are only a few. But Hatley Castle is best known as being home to Xavier's School for Gifted Youngsters in the "X-Men" series. The castle can be seen in "X-Men 2," "X-Men: The Last Stand" and, most recently, "Deadpool." Adults can visit the majestic location for $18.50. 
The McCallister home, 'Home Alone' (Winnetka, Illinois)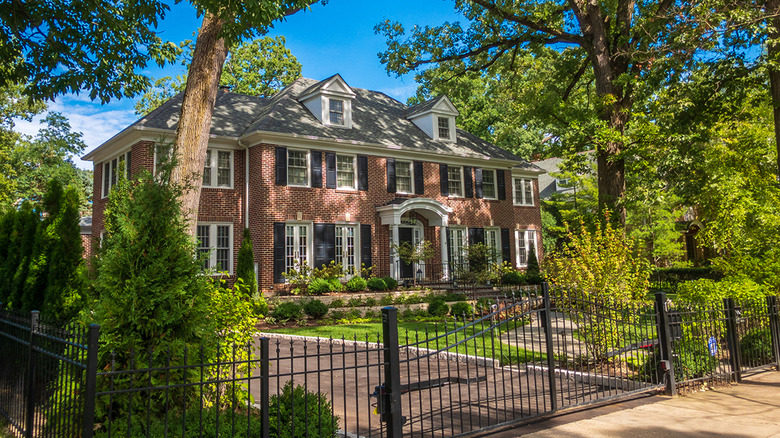 © Toxawww/Dreamstime.com
The house that Kevin McCallister so expertly defends from the Wet Bandits in John Hughes' popular Christmas film "Home Alone" is located in the Chicago suburb of Winnetka. Tourists are still flocking to the "Home Alone" house nearly 30 years after the film's release to recreate Kevin's "shocked face" outside.
Hook & Ladder Company 8 Firehouse, 'Ghostbusters' (New York, New York)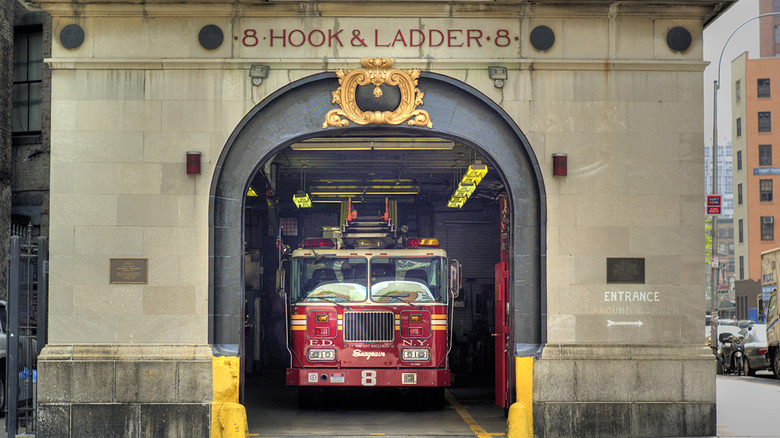 Wikimedia Commons/Joi Ito/CC BY 2.0
The Tribeca firehouse Hook and Ladder Company 8 was used as the Ghostbusters headquarters in the 1984 film "Ghostbusters." This newly remodeled New York City attractions can still be visited today.
Karaoke Kan, 'Lost In Translation' (Shibuya-ku, Japan)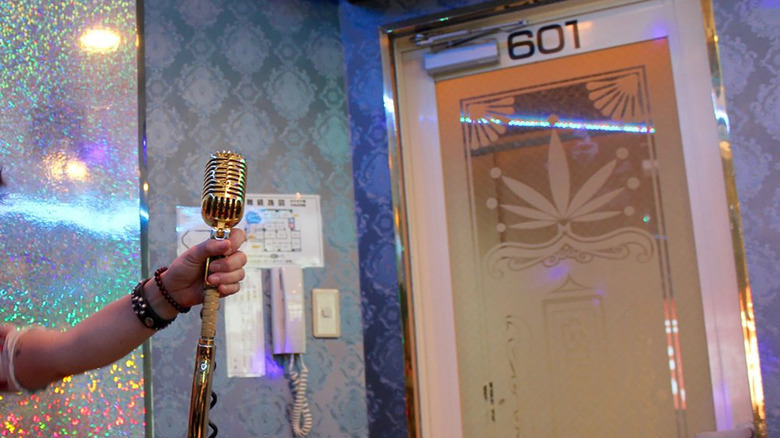 Kelly O./Yelp
You can actually perform karaoke in the same place where Bill Murray and Scarlett Johansson did in "Lost in Translation." If you're really trying to recreate the vibe, the pair performed the popular song "(What's So Funny 'Bout) Peace, Love & Understanding" by Elvis Costello.
Katz's Deli, 'When Harry Met Sally' (New York, New York)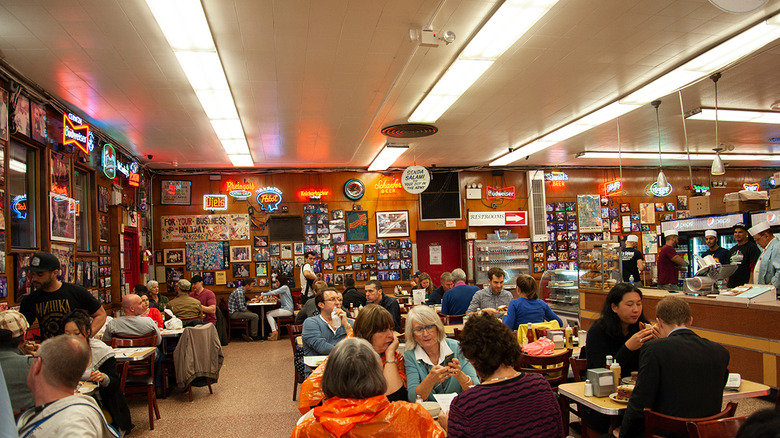 Sharkshock/Shutterstock
Katz's Deli in New York City has a sign designating the seat where that infamous scene between Meg Ryan and Billy Crystal took place. The popular New York deli is the one restaurant you need to visit in New York, as it sees tons of people recreating this scene and serves a legendary corned beef.
King's Cross Station, 'Harry Potter and the Sorcerer's Stone' (London, England)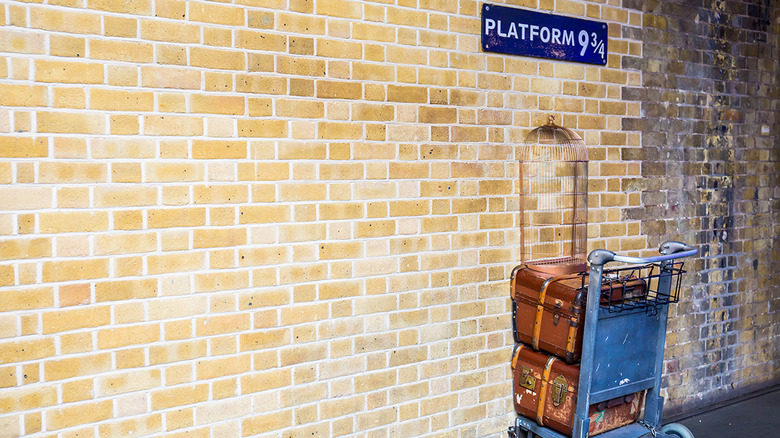 Aeypix/Shutterstock
Let all your wizarding dreams come true. Yes, you can take a picture pushing your trolley through Platform 9-and-3/4 at King's Cross Station in London.  There's even a nearby Harry Potter Shop modeled to resemble Ollivanders Wands.
Lincoln Memorial, 'Forrest Gump' (Washington, D.C.)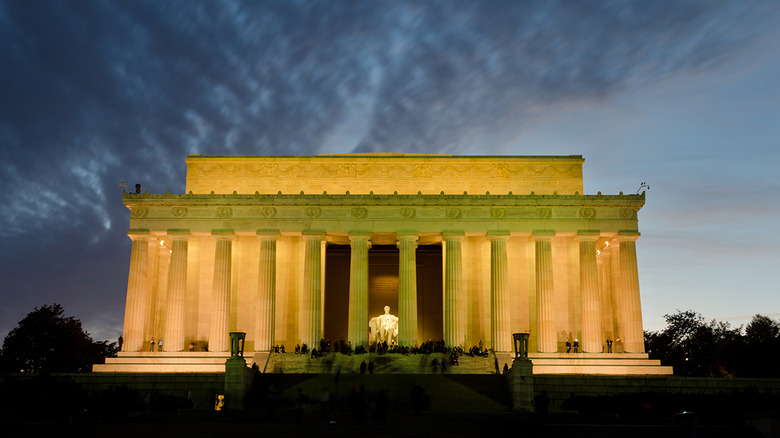 Orhan Cam/Shutterstock
The "Forrest Gump" scene where Forrest, played by Tom Hanks, reunites with his lost love at the Lincoln Memorial is so famous that Paramount Pictures celebrated the 25th anniversary of the film at the historic location. Although Hanks was superimposed into film footage to make it appear that he was at a Medal of Honor ceremony, you can actually visit the Lincoln Memorial, one of the most popular American tourist destinations, at the nation's capital. 
MacArthur Park, 'Drive' (Los Angeles, California)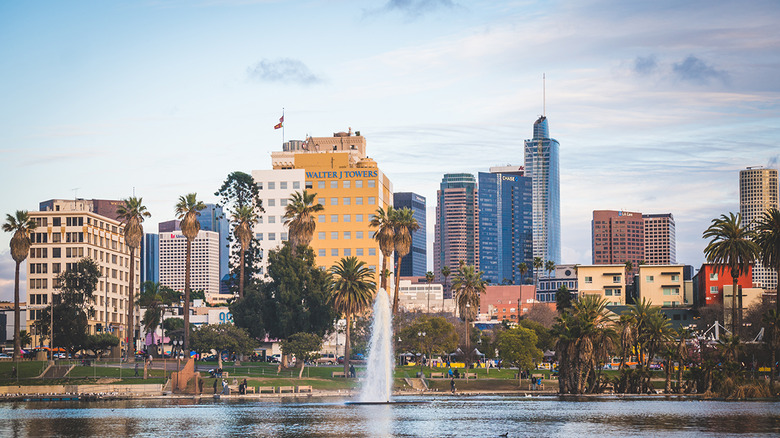 Ioana Catalina E/Shutterstock
Both fans of actor Ryan Gosling and Angelenos will be able to spot MacArthur Park in Los Angeles as one of the locations used in the film "Drive."
The Mrs. Doubtfire house, 'Mrs. Doubtfire' (San Francisco, California)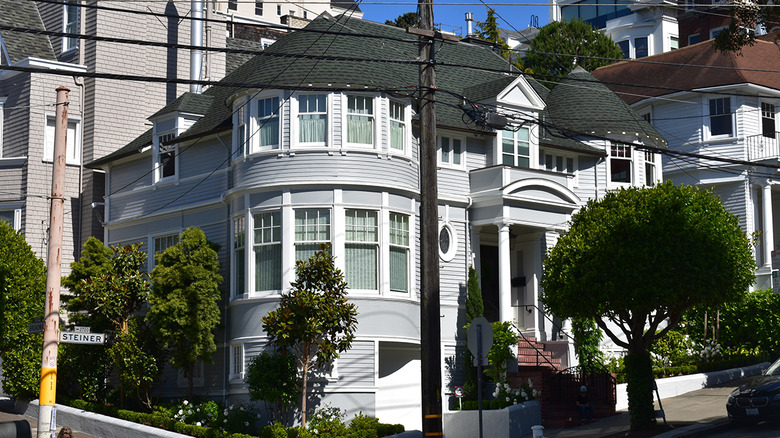 © David Edelman/Dreamstime.com
Robin Williams might have been masquerading as a woman in the 1993 comedy "Mrs. Doubtfire," but the home where the film takes place is the real deal.  Although the home was sold for a whopping $4.15 million in 2016, fans of the comedy can still stop by and take a few photos outdoors.
Notting Hill Bookshop, 'Notting Hill' (London, England)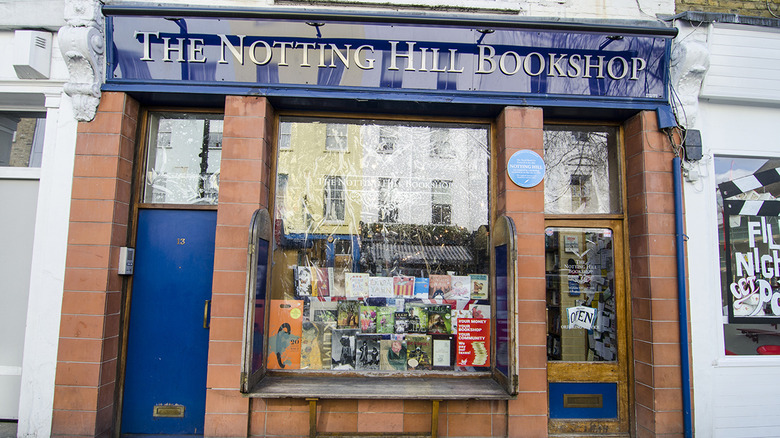 © David Edelman/Dreamstime.com
Book lovers and romantics will appreciate the chance to stop by the adorable bookstore where Hugh Grant first met Julia Roberts in "Notting Hill." The Notting Hill Bookshop, named after the movie, welcomes thousands of fans from around the world hoping to relive moments of the film. Fans are also known for popping the big question at the bookstore. 
Pike Place Market, 'Sleepless in Seattle' (Seattle, Washington)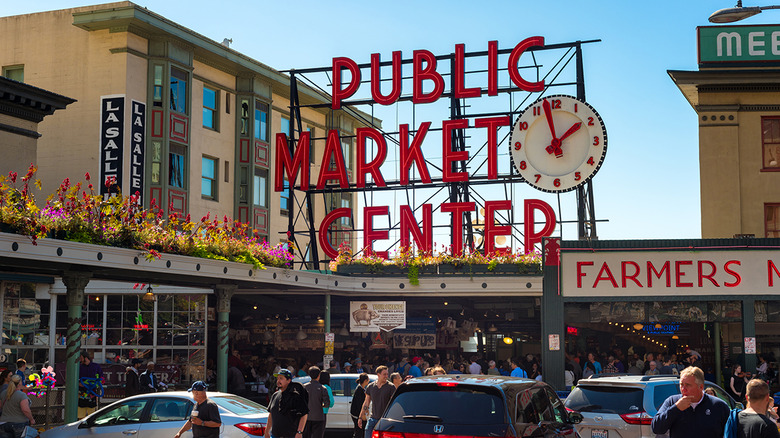 © Kenneth Sponsler/Dreamstime.com
The Pike Place Market in Seattle, Washington, is where Tom Hanks and Rob Reiner's characters share a meal and take a stroll in the '90s film "Sleepless in Seattle." Word has it that Pike Place Market is also one of the best places to grab seafood in Washington.
Pilgrim Baptist Church of South Chicago, 'The Blues Brothers' (Chicago, Illinois)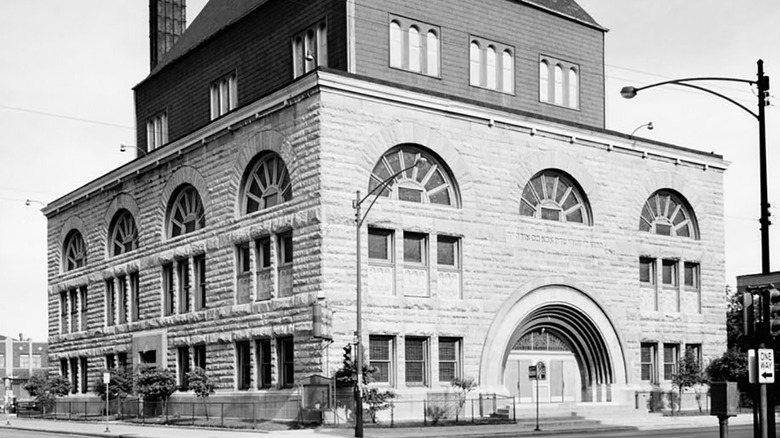 Wikimedia Commons/Public Domain
The Pilgrim Baptist Church of South Chicago was used to shoot the scene in "The Blues Brother" in which Pastor James Brown provides guidance for Jake and Elwood.  According to the church's history, it was also used to film scenes for "Brewster's Place," "Mike and Molly" and "The Oprah Winfrey Show."
Point Dume, 'Planet of the Apes' (Malibu, California)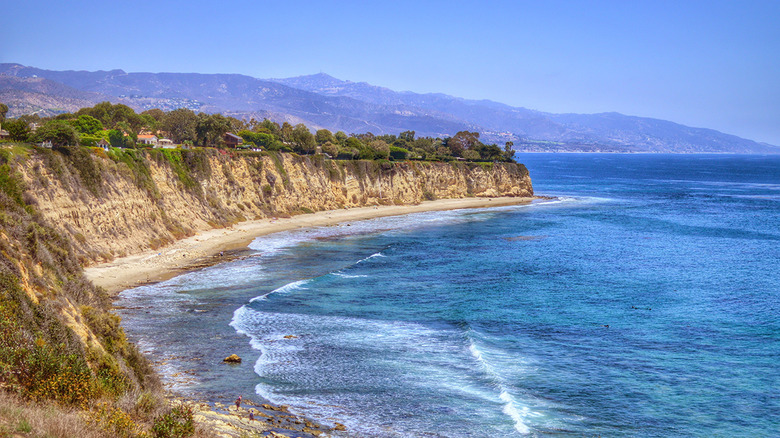 divanov/Shutterstock
The final scene in the 1968 classic "Planet of the Apes" was filmed at Point Dume in Malibu, California. These days, Point Dume is a celebrity beach hotspot where you may spot stars like Chris Martin and Julia Roberts.
Randy's Donuts, 'Iron Man 2' (Los Angeles, California)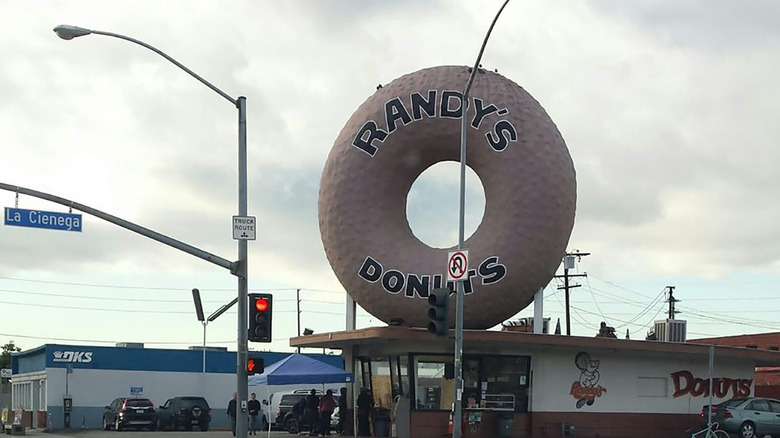 Nadine C./Yelp
You know you have some of the best doughnuts in Los Angeles if Iron Man is willing to pay you a visit, and that's exactly what happens in the film "Iron Man 2." In one scene, Iron Man, clad in shades, enjoys a box of the famous doughnuts while relaxing in the restaurant's giant doughnut signage.
Selfridges, 'Love Actually' (London, England)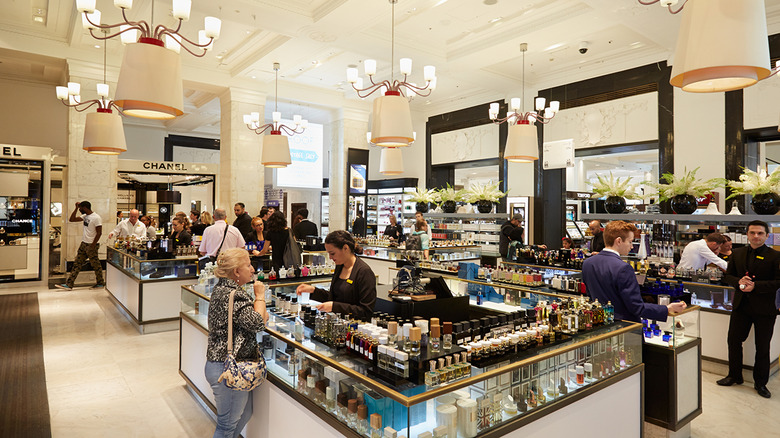 © Andersastphoto/Dreamstime.com
In the film "Love Actually," Alan Rickman's character makes the mistake of the century by purchasing a present for his assistant instead of his wife at Selfridges. You might not find the stars of "Love Actually" shopping for Christmas presents here, but Selfridges is an upscale department store where you can do your shopping the next time you're visiting London.
Stoke Park, 'Bridget Jones's Diary' (Buckinghamshire, England)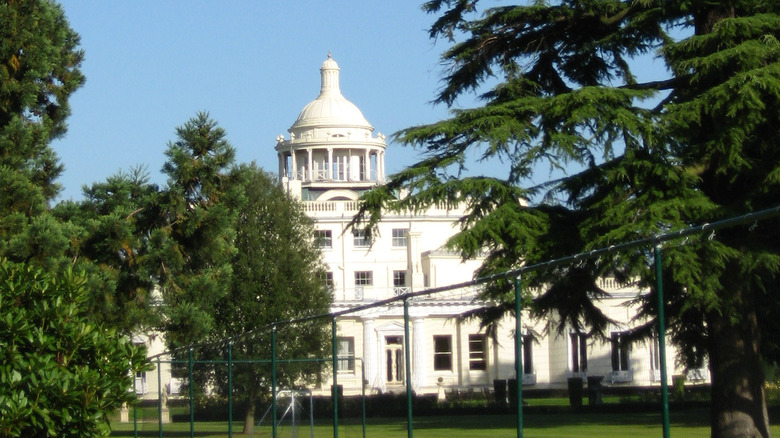 David Fretwell/Shutterstock
If you dream of riding in a rowboat with Hugh Grant, then you need to go to Stoke Park to relive the rowing scene from "Bridget Jones's Diary." Other famous films shot at the park include the 1945 film "Dead of Night" and the James Bond movie "Tomorrow Never Dies".
The Beverly Wilshire Hotel, 'Pretty Woman' (Beverly Hills, California)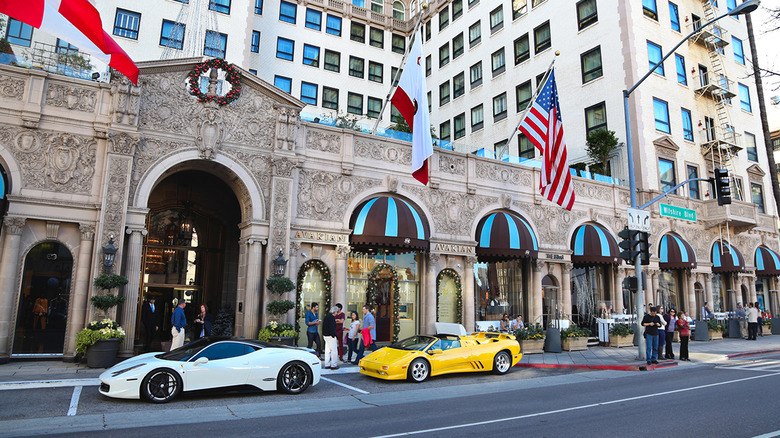 © Roza/Dreamstime.com
Just off Rodeo Drive is one of the most recognizable LA hotels. The Beverly Wilshire is famous for being the place Julia Roberts came to stay with Richard Gere in "Pretty Woman." The luxury hotel encourages guests to visit and stay like "'Pretty Woman' for a day."
The Getty Center, 'Star Trek: Into Darkness' (Los Angeles)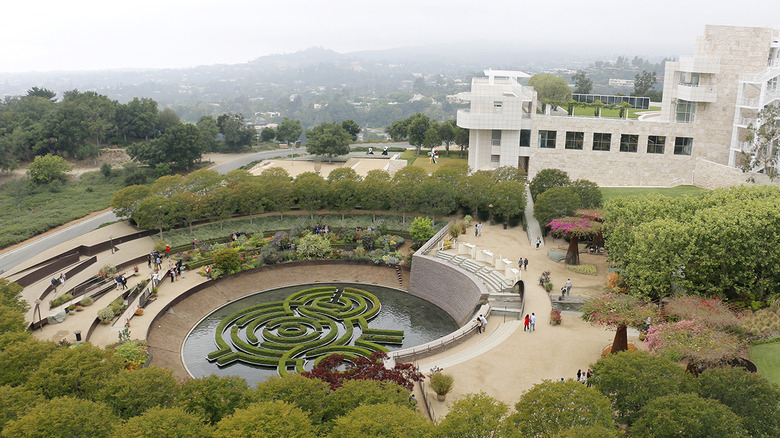 Tinseltown/Shutterstock
The Getty Center is an LA staple with a vaguely futuristic exterior that was used to host Kirk and Spock in 2013's "Star Trek: Into Darkness." The museum was reimagined as Starfleet Headquarters in the film. Visitors can tour the museum just like their favorite space cadet for free any day of the week except for Tuesdays when it's closed.
The Harbor Freeway, 'La La Land' (Los Angeles, California)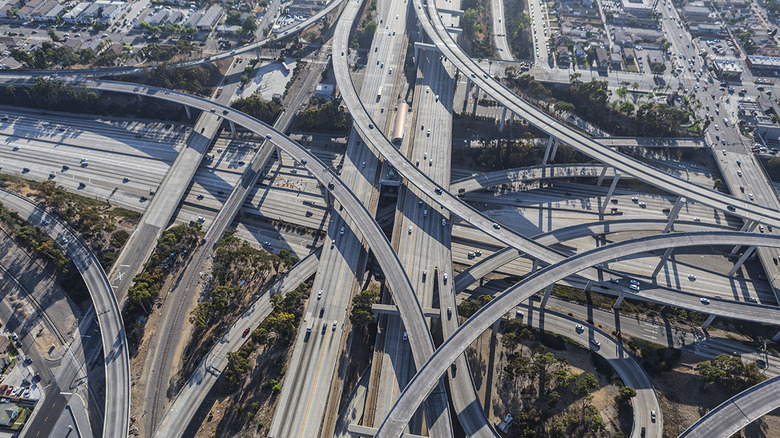 trekandshoot/Shutterstock
If you tried to hop out of your car and stage a dance scene on the highway in LA traffic, chances are you'd find yourself in a jail cell. But that's exactly what happens in the opening scene of the 2016 film "La La Land." An exit ramp connecting Interstate 110, best known as the Harbor Freeway, and the 105 freeway were used to stage the big musical number that kicks off the film set on the West Coast.
The Llanerch Diner, 'Silver Linings Playbook' (Philadelphia, Pennsylvania)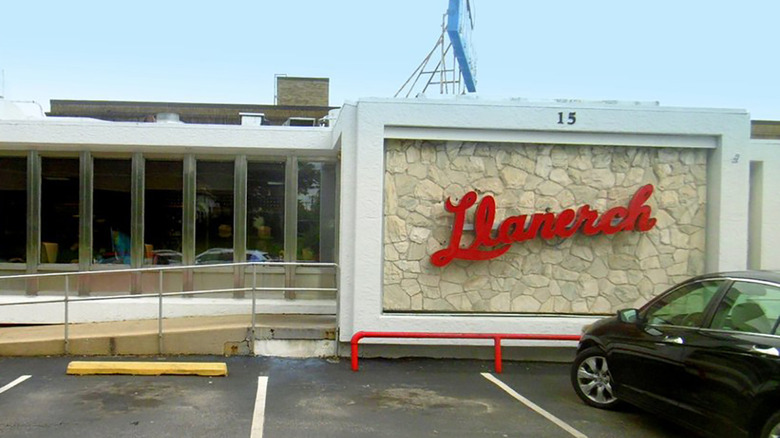 Jeff H./Yelp
This 24-hour diner is famous for feeding stars Jennifer Lawrence and Bradley Cooper in the 2012 film "Silver Linings Playbook."  Guests can even sit at the booth where Lawrence's character destroys items on the table in a peak moment of the film.
The Metropolitan Museum of Art, 'Ocean's 8' (New York, New York)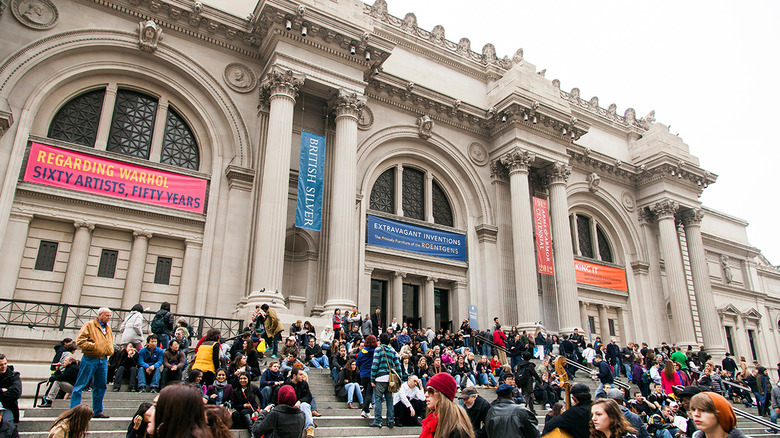 elbud/Shutterstock
During the filming of Gary Ross' "Ocean's 8," The Metropolitan Museum of Art functioned as one of the best museums in New York City by day and a movie set by night. New Yorkers can visit the museum seven days a week for a price of their choice, and adult tourists can stop by for $25.
New Trier Township High School, 'Uncle Buck' (Winnetka, Illinois)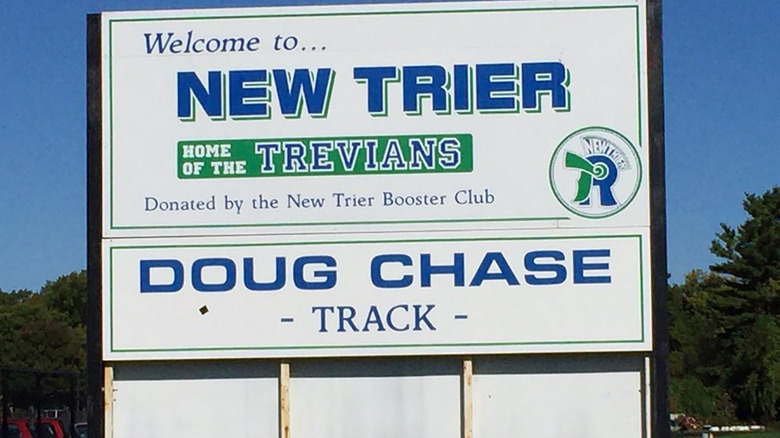 Rafi A./Yelp
The school that John Candy pulls up to in his embarrassing car while he babysits his brother's kids in "Uncle Buck" is none other than New Trier Township High School in Winnetka, Illinois. Director and Chicago native John Hughes was known for using the Chicagoland area as a backdrop for most of his films.
The Plaza Hotel, 'The Way We Were' (New York, New York)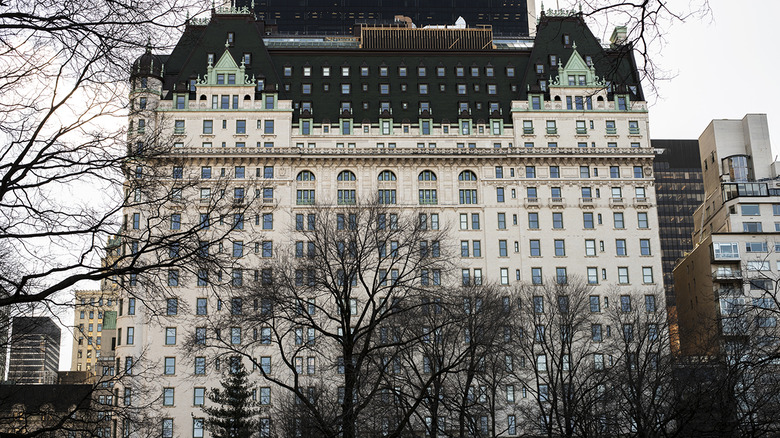 © Marcelahirkova/Dreamstime.com
Countless films have been staged at The Plaza Hotel, including "Home Alone 2," "Sleepless in Seattle" and Alfred Hitchcock's "North by Northwest." The 1973 film "The Way We Were," starring acting legends Robert Redford and Barbara Streisand, was also famously shot at the luxurious hotel. You can just visit the lobby or, if you're willing to splurge, book a room and live like the stars for a few days.
The Swan House at the Atlanta History Center, 'The Hunger Games' (Atlanta, Georgia)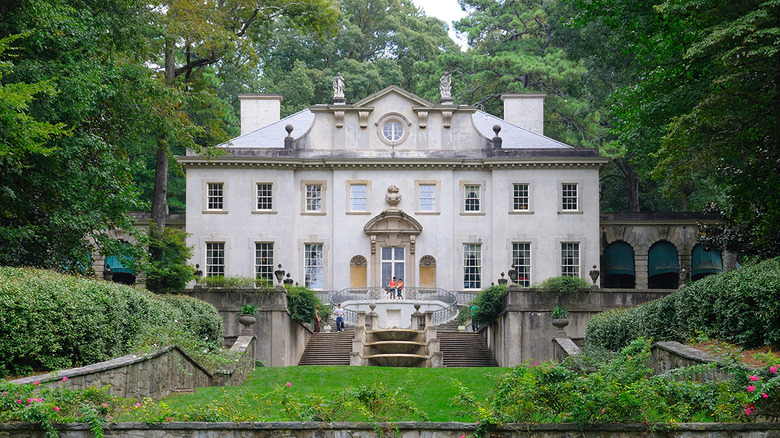 © Wizreist/Dreamstime.com
This gorgeous home was used as President Snow's mansion in the Hunger Games series. Visitors can visit the historic 1920s mansion and tour the home courtesy of the Atlanta History Center.
The Virgil, 'A Star Is Born' (Los Angeles, California)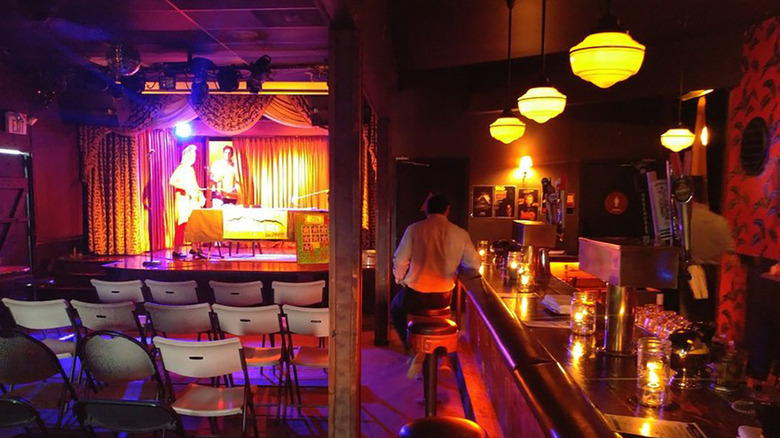 Garen A./Yelp
In the Lady Gaga and Bradley Cooper remake of "A Star Is Born," Gaga's Ally sings for the first time on stage at The Virgil. Outside of the film, the family-owned cocktail bar can be visited for comedy and variety shows.
Tiffany & Co., 'Breakfast at Tiffany's' (New York, New York)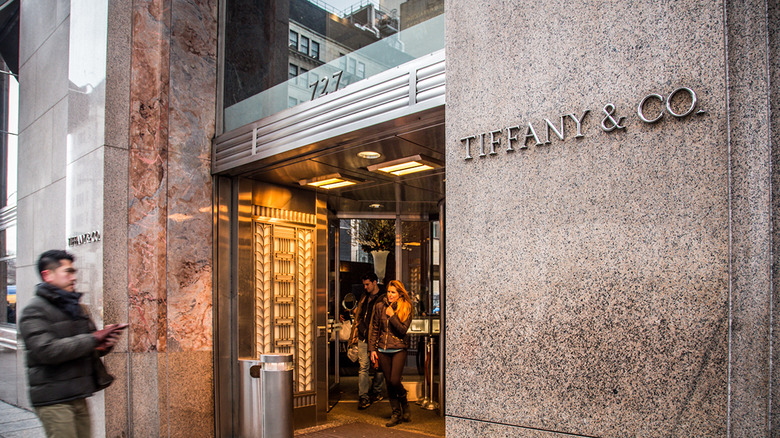 littlenySTOCK/Shutterstock
If you're trying to be more like Audrey Hepburn, you definitely need to stop by Tiffany & Co. in New York City so you can peer into the window while eating a danish and sipping coffee. Although you won't be able to actually eat an iconic breakfast in the famed jewelry store— the store's cafe is closed for renovations until 2021 — you can wander around searching for your next purchase.
Timberline Lodge, 'The Shining' (Mount Hood, Oregon)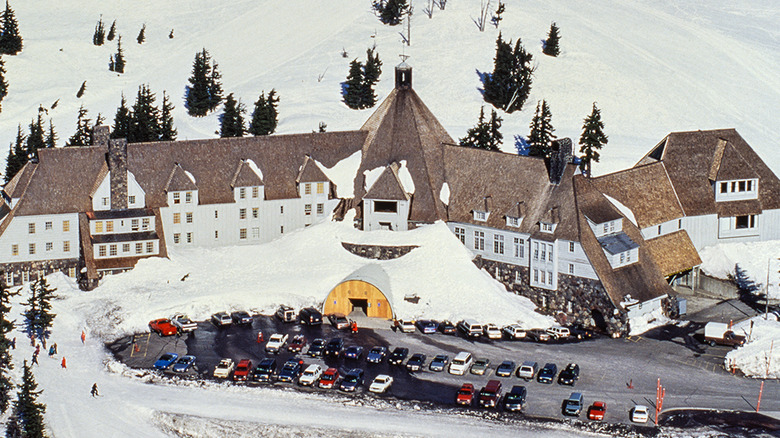 Russ Heinl/Shutterstock
Horror fans can book a stay at the Timberline Lodge, the actual hotel used to film the exterior shots for Stanley Kubrick's "The Shining." While you're not likely to have your door chopped down by Jack Nicholson or see horrific sights coming out of an elevator, you might see some breathtaking views of the forest.
Union Station, 'The Untouchables' (Chicago, Illinois)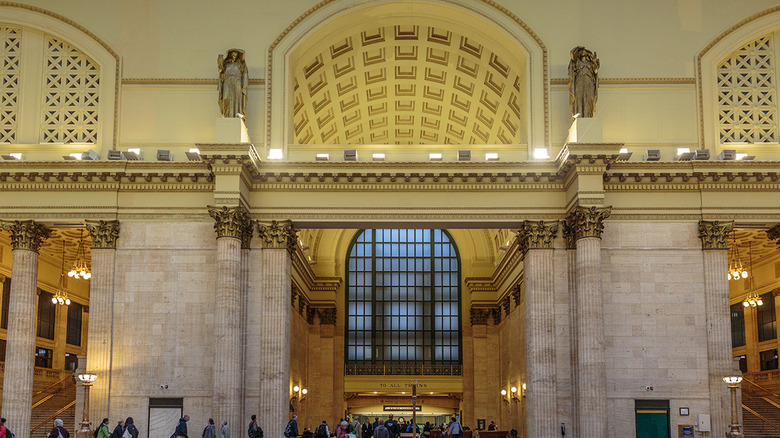 Roy Harris/Shutterstock
Thousands of commuters travel in and out of Chicago's Union Station each day. But if you're a film buff, you're probably most familiar with the train station thanks to the 1987 film "The Untouchables." The staircase in the station is where Elliot Ness, portrayed by Kevin Costner, has a shootout with Al Capone's men. Whether you're traveling to work or just hoping to stage some cool photos, Union Station's staircase is worth a visit.
Washington Square, 'Dirty Harry' (San Francisco, California)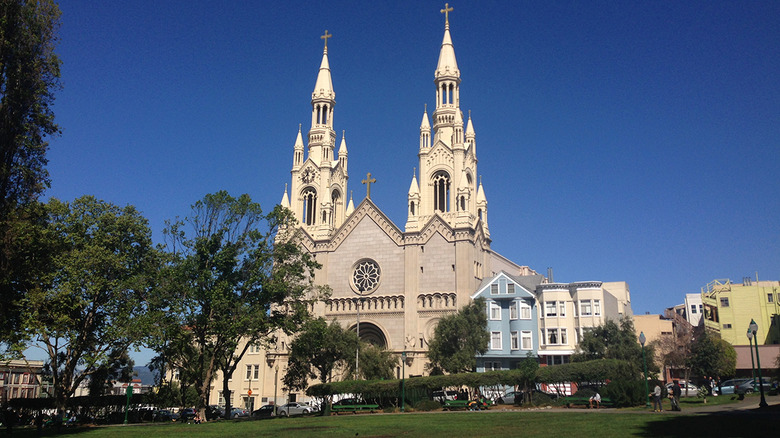 © TellyVision/Dreamstime.com
Not to be confused with the popular and possibly haunted New York City spot with the same name, Washington Square Park in San Francisco was used as a filming location for one of Clint Eastwood's most iconic roles to date: Dirty Harry. If you visit the park, you can see the Sts. Peter and Paul Church, both featured in some of the film's famous moments.
Empire State Building, 'Sleepless in Seattle' (New York, New York)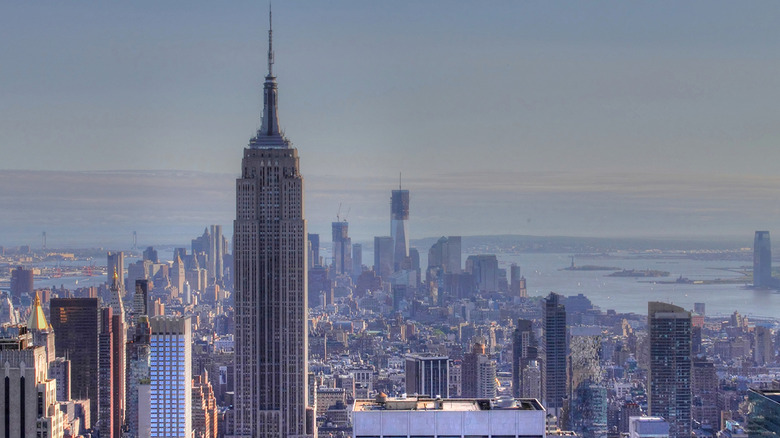 © Martial Genest/Dreamstime.com
Good news hopeless romantics: You can visit the Empire State Building to relive one of the most memorable rom-com moments of the '90s. Immerse yourself in the moment in "Sleepless in Seattle" when Sam and Annie confess their love to one another on a building that actually has its own zip code. That's just one of the strangest facts about every state.