30 Insanely Affordable Warm-Weather Winter Destinations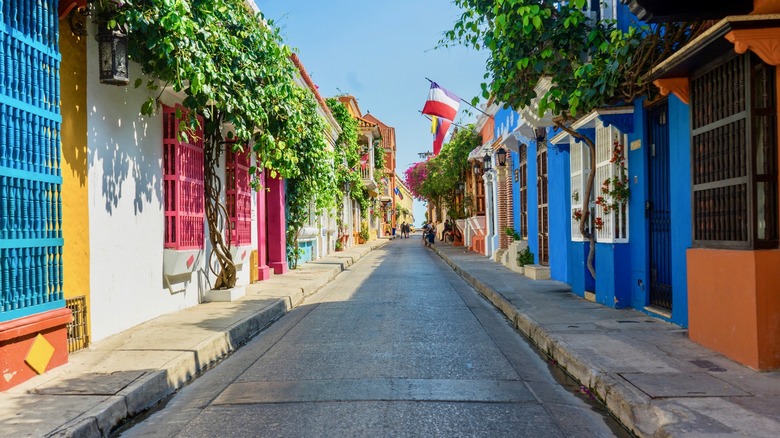 iStock.com/Nick Baranov
Sometimes the key to affording your dream vacation is knowing when to go, and winter can often mean great savings, even for destinations that aren't particularly cold this time of year. Using information gathered from Google Flights and Google Hotels, we put together a list of both domestic and international destinations that are both warm and affordable.
These 30 destinations all clock in at under $350 round-trip for domestic and less than $500 round-trip for international travel, although it should be noted that these estimates are for flights to and from New York City airports and therefore the price can vary from other areas. For hotels, we set the bar at less than $130 per night at hotels in America and less than $200 per night at hotels outside the country.
Keep in mind that flight and hotel rates can easily change due to a number of factors, so it's important that you do your homework and make sure you don't make any common booking mistakes that could cost you, like booking at the wrong time of day or on one of the worst days for holiday travel. Choose one of these destinations and be savvy about hotel reservations and flight deals, and both you and your wallet will be happy about your winter vacation.
Antigua and Barbuda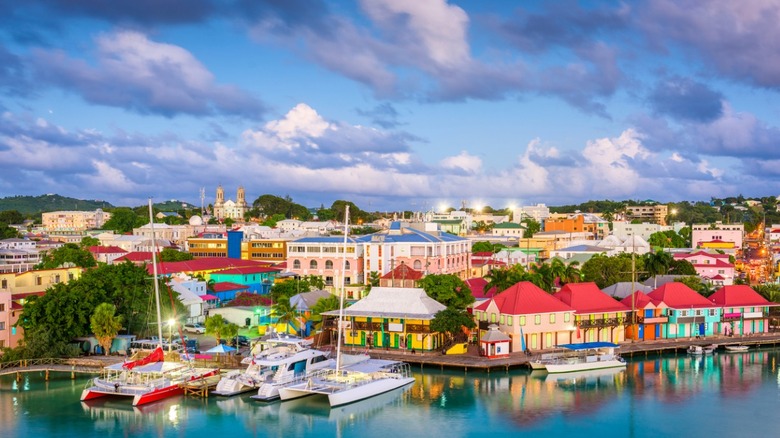 iStock.com/Sean Pavone
Far more affordable than most other European-influenced Caribbean islands, Antigua and Barbuda have 365 beaches — one for every day of the year — and great weather year-round so you can also explore the ruins of British forts and other gorgeous architecture. You can score some great deals on flights, with tickets as low as $300 round-trip and two- and three-star hotels ranging from about $60 to $150 per night.
Dallas, Texas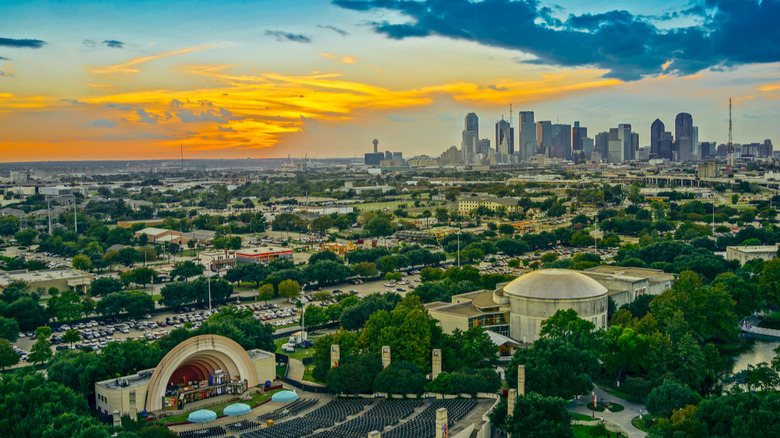 Nat Chittamai/Shutterstock
Everything's bigger in Texas, but that doesn't necessarily mean it's expensive to visit. Dallas flights and hotel rates are quite affordable in the winter, with flights ranging from $130 to $300 and hotels as low as $70 a night. The weather is quite pleasant in Dallas during the winter months, and tourists can enjoy multiple art and science museums, two large aquariums, a zoo and the Dallas Arboretum and Botanical Gardens for an educational trip. If you're looking for a bit more excitement, visit the original Six Flags park — Six Flags Over Texas — or take a trip to Zero Gravity Thrill Rides Amusement Park, the nation's only amusement park dedicated to thrill rides.
Cancun, Mexico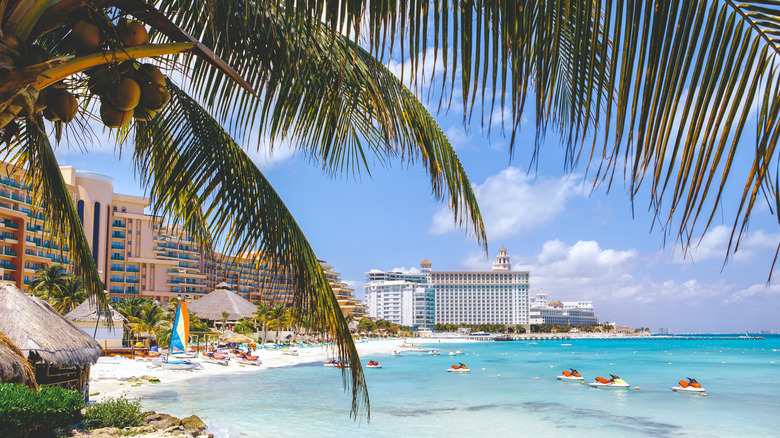 iStock.com/pawel.gaul
Cancun is known for its nightlife and beaches, but there are a lot of hidden gems, including natural parks, ancient Mayan ruins and relaxing cenotes, which are natural swimming holes. Best enjoyed outside of spring break, Cancun has round-trip flights in the winter that can be as low as $250 and hotel rooms for as low as $40 a night.
Jamaica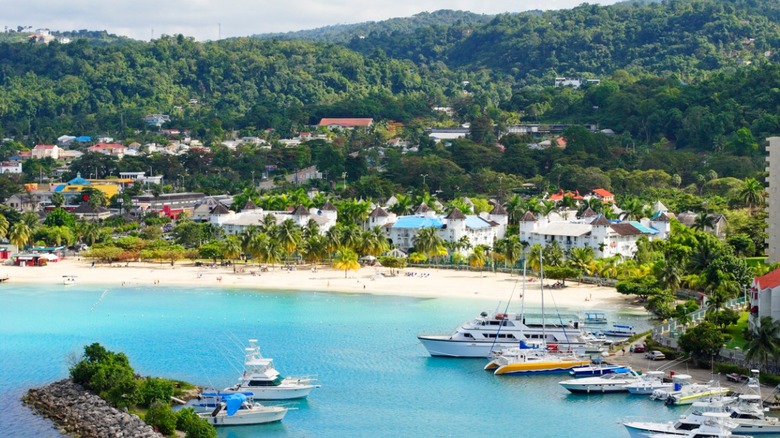 iStock.com/wdstock
Revel in the laid-back Caribbean atmosphere of Jamaica, with flights to Montego Bay and Kingston priced around $350 to $400 round-trip. Stay at a hotel for as low as $65 per night and find some adventure with endeavors like kite surfing, whitewater rafting, cliff jumping and hiking through the rainforest.
Peru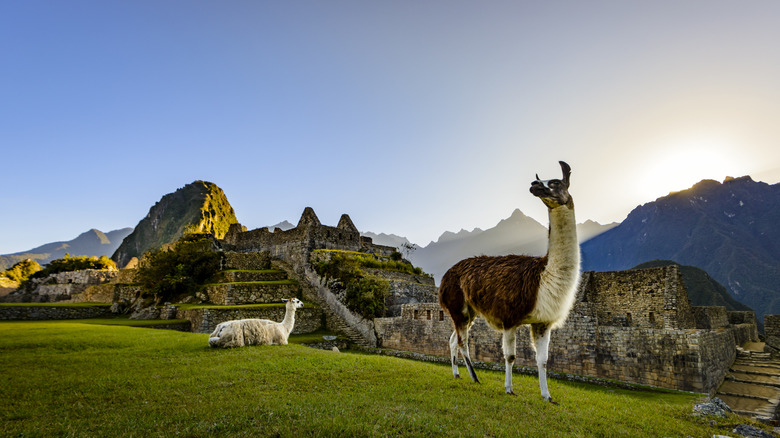 iStock.com/OGphoto
The northern hemisphere's winter months are summer in Peru, but it's also rainy season, meaning you'll find it quite easy to get some great deals. If you're willing to put up with showers, you can snag a round-trip ticket to Lima for as low as $320 and a hotel stay for as low as $30 a night. Visitors can get some great snapshots at photogenic spots such as the Sacred Valley — home to Machu Picchu — and Vinicunca, the amazingly colorful "Rainbow Mountain" located in the Andes.
Key West, Florida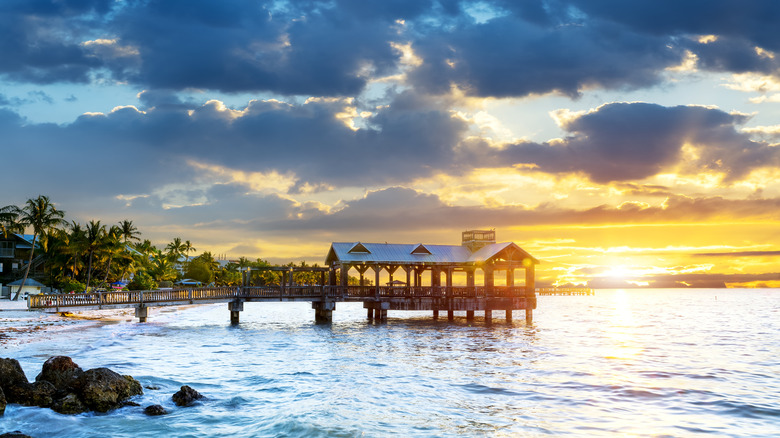 iStock.com/ventdusud
You're guaranteed warmer weather in Key West — the island city has never even had a frost, as the temperature here never reaches the freezing point. While Key West also has great seafood and nightlife, the beauty of its beaches and sunsets is something you have to see in your lifetime. Winter is the perfect time to go, as flights dip as low as $240 round-trip, and you can find hotel deals for just under $130 a night in early December.
Seville, Spain
iStock.com/maylat
Learning and enjoying flamenco in Andalusia is one of those things every American should do abroad in their lifetime, and the region's capital, Seville, is the ultimate spot to experience southern Spanish culture. A blend of Moorish and European architecture characterizes the city, which is home to plenty of bars to explore during a tapas tour, as well as picturesque parks and museums. While you can find some good deals in January, February is definitely the time to go, as flight prices drop to about $450 round-trip and hotels can sink belowt $50 a night.
Cayman Islands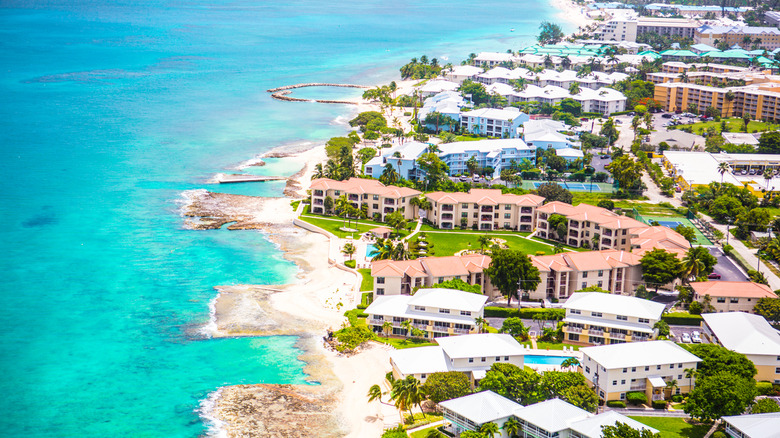 iStock.com/JodiJacobson
The Cayman Islands are home to some of the best beaches in the world, and Grand Cayman, in particular, is known as a popular cruise-ship stop. When you're not bathing in the sun, you'll have plenty of opportunities to go diving, parasailing, kayaking and snorkeling, or explore the islands in a submarine or on a hike. You can find flights for $300 or so in January and February, and hotels for as low as $135 per night.
Arizona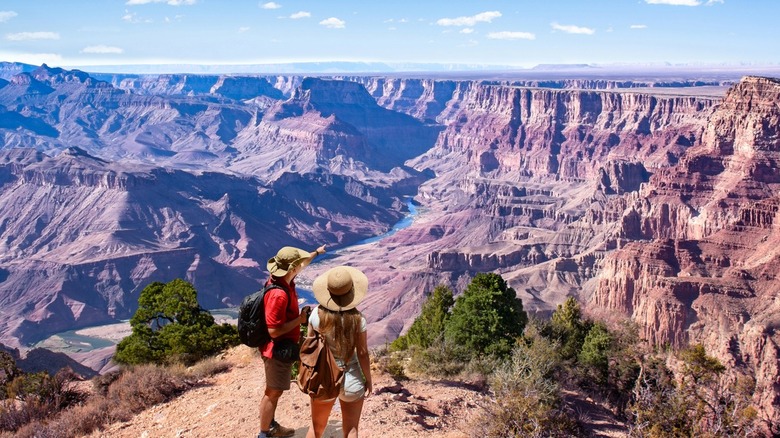 iStock.com/MargaretW
While the Grand Canyon is one of America's greatest natural wonders, Arizona has a lot more to offer. Other impressive nature spots include Tucson's Sabino Canyon and Saguaro National Park, as well as Lake Powell and Horseshoe Bend in Glen Canyon National Recreation Area. Check out culture-heavy towns like Sedona, home to many art galleries and cultural events, as well as the state capital of Phoenix, where round trips cost approximately $100 to $300 and hotels have rooms for as low as $60 a night.
Bahamas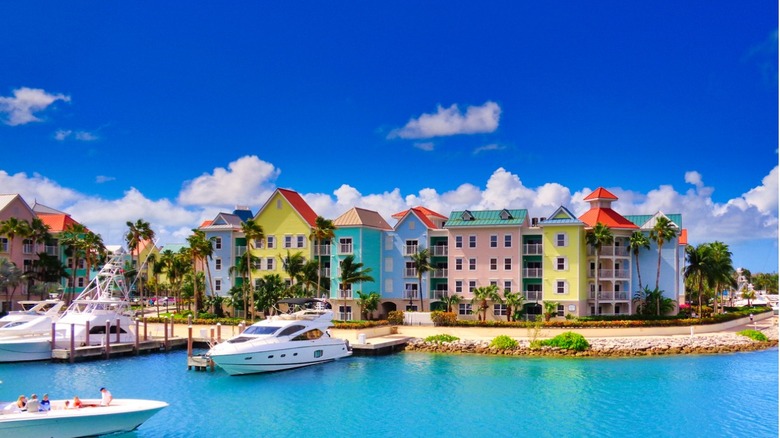 iStock.com/Henrik Landfors
Flights to Nassau average about $330 this season, while you can find a hotel room for $120 to $180 a night. Winter is a great time to check out the clear waters at white sandy beaches, take in gorgeous sunsets and take a tour of a rum distillery, especially since the Bahamas aren't a great summer destination.
Galveston Island, Texas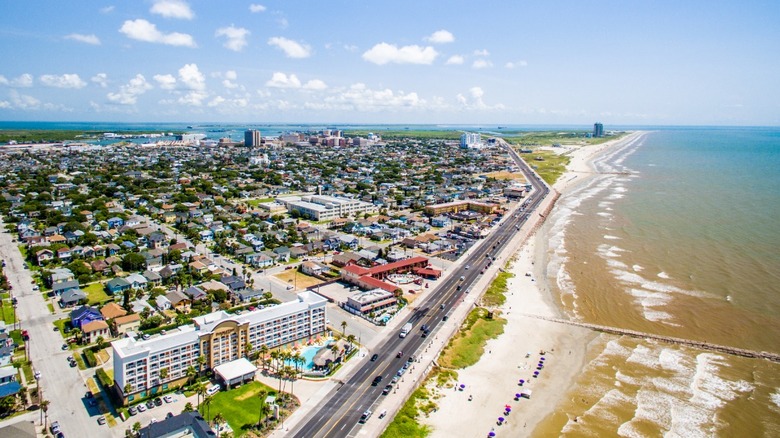 iStock.com/Eric Overton
Located off Texas' Gulf Coast about 50 miles southeast of Houston, Galveston Island is a popular cruise port of call as well as a beach destination. Most winter flights range from $120 to $280 round-trip, and hotel rooms start at $70 a night. The barrier island is only 3 miles wide at its widest point and less than 30 miles long, and not only is it more affordable in the winter, but the beach is also far less crowded.
Cabo San Lucas, Mexico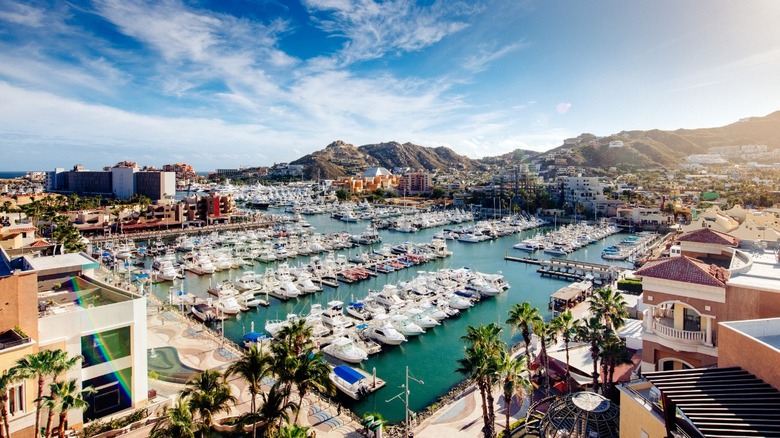 iStock.com/ferrantraite
Cabo San Lucas may seem like a glitzy destination, with the likes of George Clooney, Jennifer Aniston and Justin Timberlake vacationing there, but if you catch a flight in late January or during February, you can get tickets for as low as $330 round-trip, and book a room for anywhere from $50 to $90. Located on the southern end of the Baja California Peninsula, the resort city is a steal for those prices and is known for its impressive resorts, romantic vibe and beautiful beaches with fantastic scuba diving.
New Orleans, Louisiana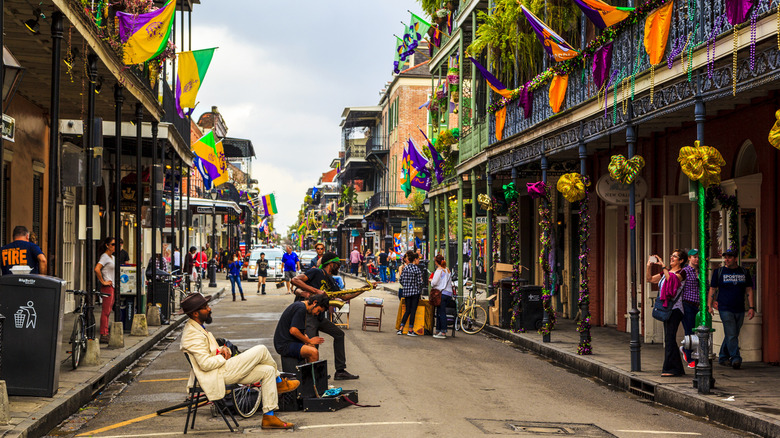 iStock.com/Photoservice
Winter flights to New Orleans range from a little over $100 to just under $300, even around Mardi Gras in late February, so it's the best time to enjoy the best of this Southern city. You can also get a hotel for as low as $60 a night. Famous for its jazz and blues clubs, as well as its Cajun and Creole cuisine, New Orleans is a great place for partiers, artists and lovers of history and bizarre attractions, such as haunted bike tours and visits to the cemetery.
Cuba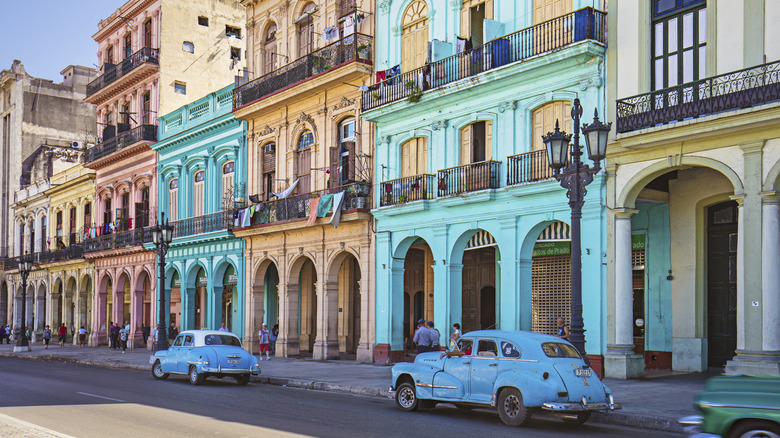 iStock.com/xavierarnau
Although U.S. travel to Cuba now has more restrictions, travel is still allowed for those visiting under the "support for Cuban people" category, which requires you to frequent Cuban-owned businesses during your trip. This won't be hard at all, nor will it be expensive, with great Cuban food, lively nightlife, cave diving opportunities and fascinating cigar factory tours. Many hotels are on the U.S. State Department's restricted list, so you'll likely have to stay at an Airbnb, which can cost as little as $30 to $40 a night, or a "casa particular," a private homestay that averages $25 to $45 a night. Flights to Havana average about $300 in January and February.
Las Vegas, Nevada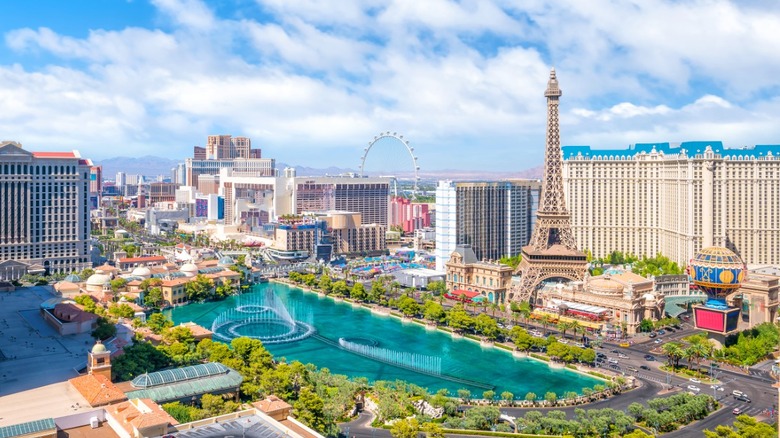 iStock.com/f11photo
Las Vegas flights cost about $100 to $200 in January and February, which frees up quite a bit of money for casinos and nightlife. Hotels go for as low as $50 a night, and the city also has sightseeing passes offering deals for multiple attractions at a steep discount.
Turks and Caicos Islands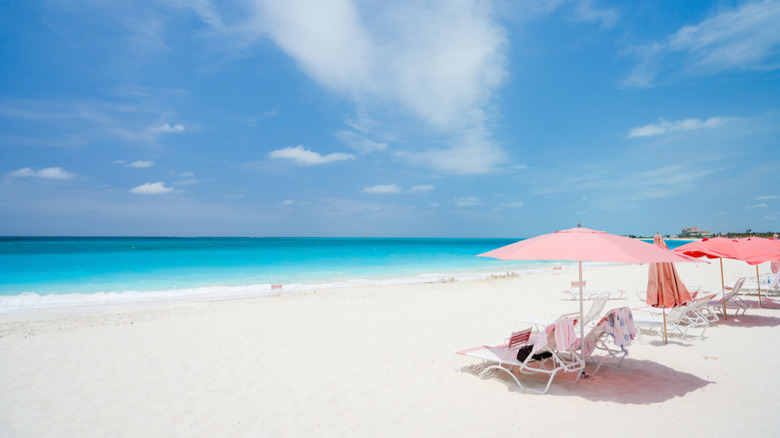 BlueOrange Studio/Shutterstock
You might be able to snag some great deals on flights to Providenciales, the largest of the Turks and Caicos Islands, in December, but in January and February, the typical round-trip will cost an average of only $275 and hotel rooms cost as low as $120 a night. A burgeoning cruise destination, Turks and Caicos is known for having unbelievably clear waters on its beaches and one of the longest coral reefs in the world, making it a prime destination for snorkelers and scuba divers.
Puerto Rico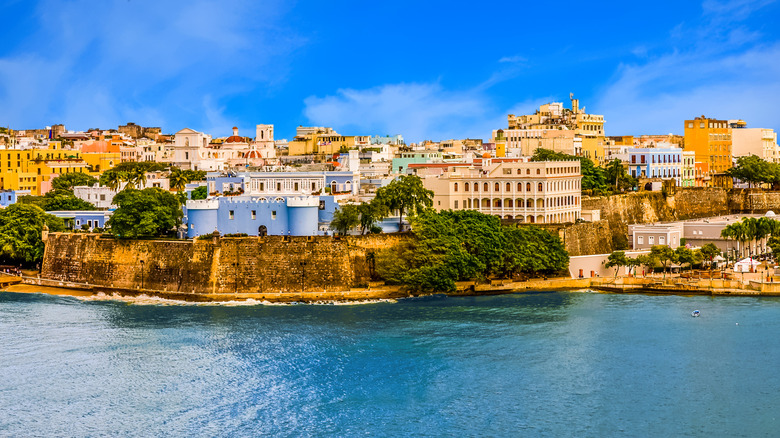 iStock.com/dbvirago
Because it's a U.S. territory, you don't even need to get a passport to enjoy Puerto Rico's beaches, nightlife and cuisine. Flights to San Juan are quite affordable in the winter, particularly in January when they drop to as low as $120, and hotel rooms typically range from about $85 to $125 a night. The entire island has many gorgeous beaches and impressive Spanish-influenced architecture, but San Juan, in particular, has an interesting cultural landscape where old and new coexist in its buildings, food and people.
St. Thomas, U.S. Virgin Islands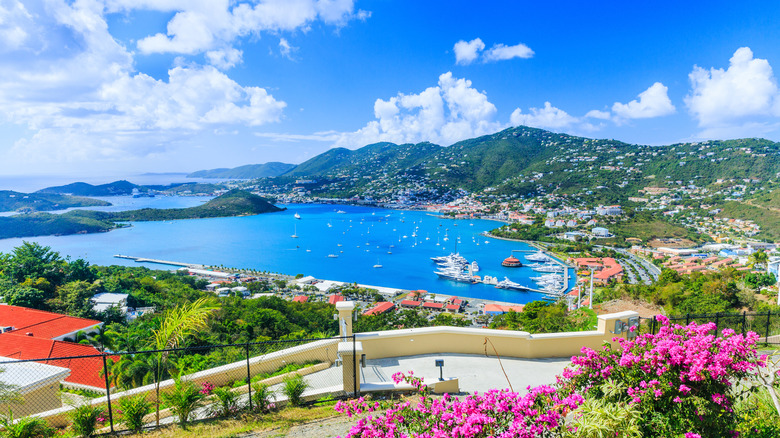 iStock.com/sorincolac
You also don't need a passport when visiting serene St. Thomas, which has round-trip flights for as low as about $200 in January and February, and hotels can range from about $130 to under $200 a night. Popular with cruise ships, Saint Thomas has untouched beaches and many historic colonial buildings to explore.
Cartagena, Colombia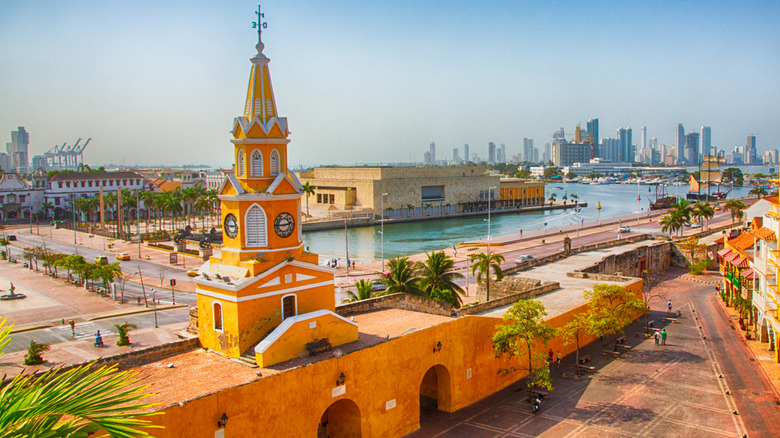 iStock.com/garytog
Cartagena is a particularly wonderful place to spend the holidays but it can get pretty pricey in December. Go in January or February and you'll nab a flight deal for $260 to $490 round-trip and even find five-star hotel rooms ranging from $80 to $190 per night, with three- and four-star hotels being even cheaper. A beautiful port city located on the northern coast of Colombia, Cartagena has a ton of history and diversity, having been one of the earliest Spanish colonies in the Americas, as well as one of the first sanctuaries for freed African slaves. Check out the 500-year-old forts in the old city, as well as its historic museums and churches. The city and its surrounding areas are also great for hiking, scuba diving, snorkeling and more.
Gulf Shores, Alabama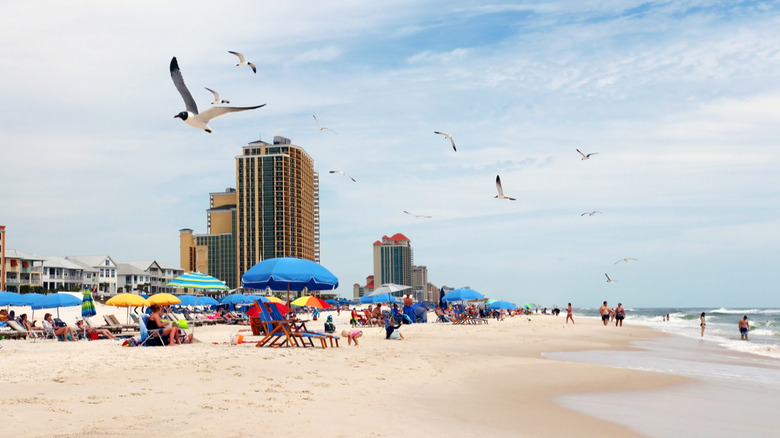 MarynaG/Shutterstock
One of America's best coastal destinations, the resort city of Gulf Shores is located on the Gulf of Mexico and has a subtropical climate perfect for lounging in the sun or taking part in watersports. Flights to Gulf Shores are about $300 round-trip and hotel rooms can cost as little as $50 per night. A great city for those who like to party (there's an impressive nightlife scene and lots of concerts), Gulf Shores also has many wildlife nature trails, mini-golf, boat rentals and waterfront restaurants.
Punta Cana, Dominican Republic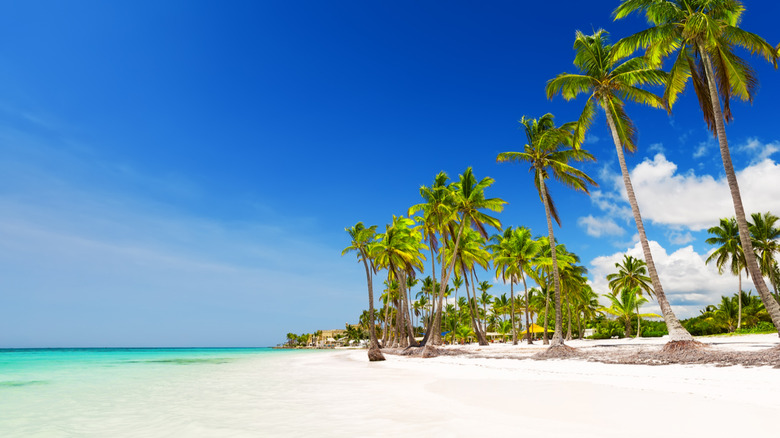 Preto Perola/Shutterstock
Punta Cana is known for its award-winning resorts, but you can find hotel rooms starting as low as $45 per night. Round-trip flights can be bought for as low as $280 in the winter, which is also a good time to go since the sun isn't as intense and the beaches aren't as crowded.
San Diego, California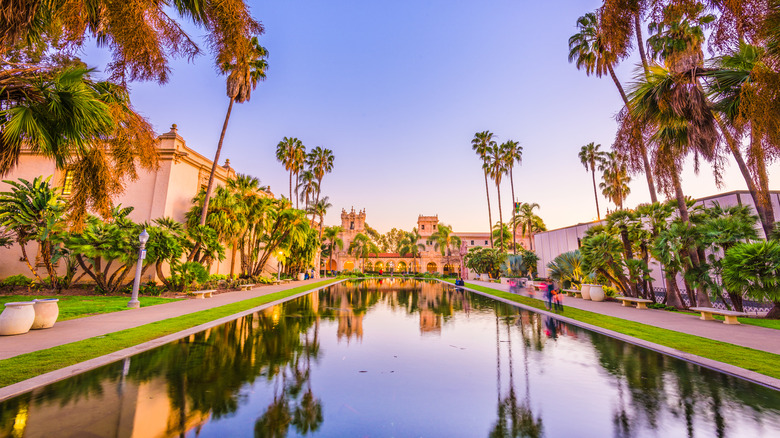 iStock.com/Sean Pavone
Sunny year-round and known for being a fantastic surf spot, San Diego has fewer crowds in the winter, which means fewer people at its beaches and the San Diego Zoo, one of the happiest places on earth. Flights to San Diego can dip as low as $140 round-trip in January, and they're not much more expensive in February, with hotel rooms for as low as $80 a night.
Curaçao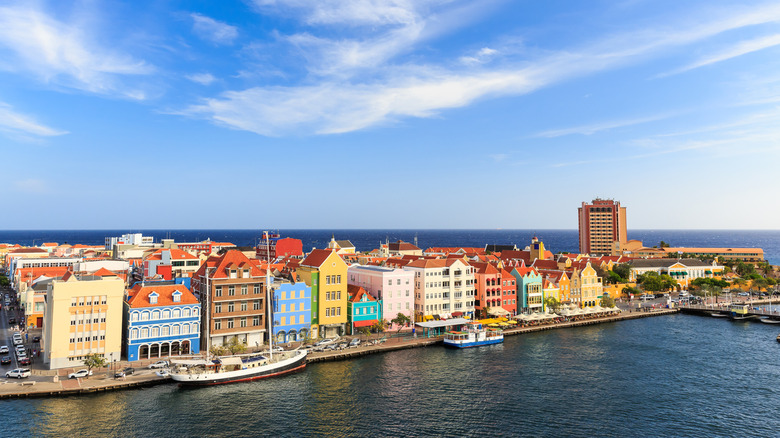 iStock.com/sorincolac
Part of a trio of islands known as the ABC Islands (along with Aruba and Bonaire), Curaçao is situated about 40 miles off the Venezuelan coast and has a strong Dutch influence that's apparent in its local culture and architecture. Most January and February flights are about $330, and hotel rooms are $75 to $100, with some five-star hotel rooms even falling below $200 a night. Curaçao has a tropical savanna climate, which means you'll find desert terrain with cacti as well as beaches with tropical fish. Go hiking in its national parks or take on the clear blue waves with snorkeling and diving.
Savannah, Georgia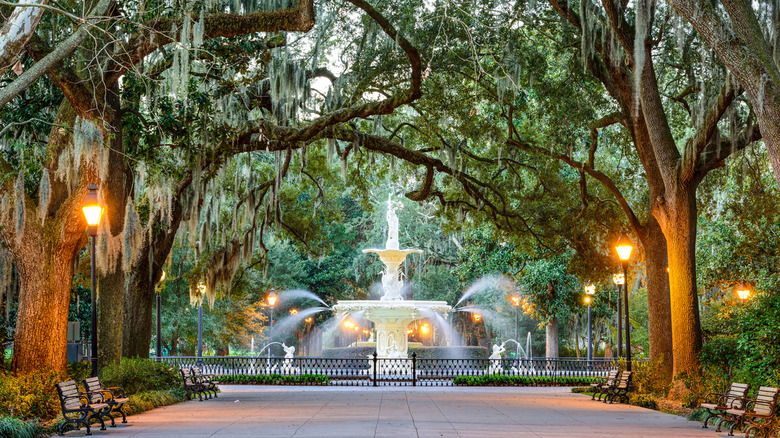 iStock.com/Sean Pavone
A romantic and historic city, Savannah has fewer crowds in the winter but still provides great weather. Enjoy its beautiful antebellum architecture as well as its many lovely parks and historic squares. But beware, some swear that Savannah is one of the most haunted cities in America. Bonaventure Cemetery is said to be one of the most terrifying places in the world. Winter flights typically range from $120 to $200 and hotels start at $60 a night.
Costa Rica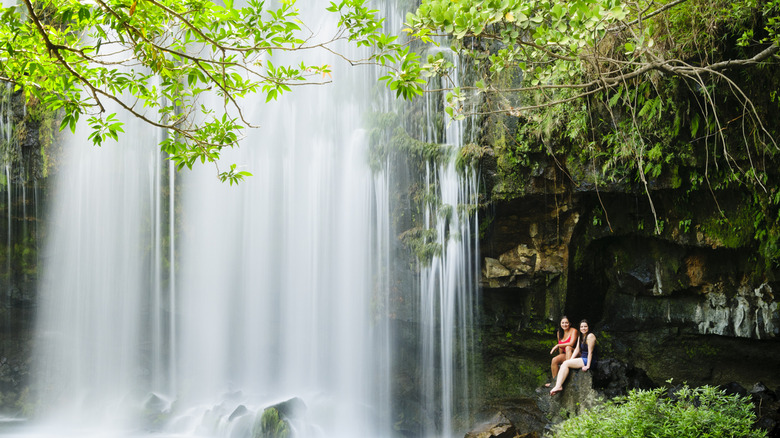 iStock.com/OGphoto
You can find a hotel room for as low as $30 in Costa Rica, and flights cost as little as $250 for a round-trip ticket in the winter. Even better, winter is Costa Rica's dry season, so you can fully appreciate the amazing variety of plants and animals in the island's rainforests. National parks and protected areas cover about 20% of Costa Rica's terrain, providing for all kinds of picturesque spots to hike, kayak or even zip line through.
Panama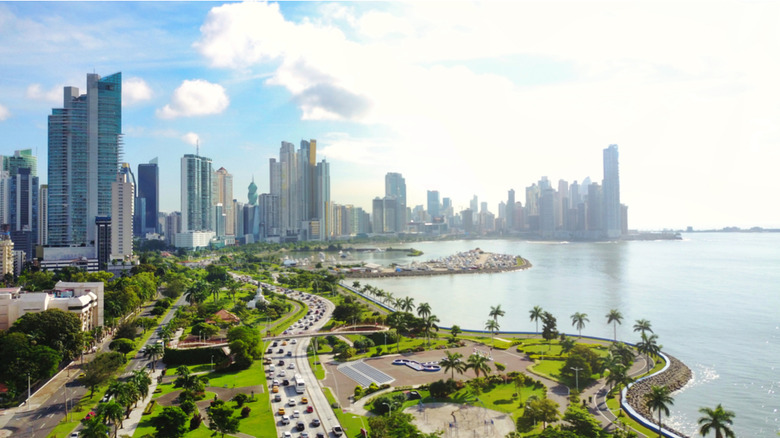 Gualberto Becerra/Shutterstock
It's not hard to find some major savings in Panama, particularly in Panama City, where you'll find a hotel room for as cheap as $45 and even a five-star spot for less than $175 a night. Flights to Panama City in the winter can go as low as $270, making it well worth the trip for its beautiful beaches and landscapes, popular with hikers and birdwatchers. While it's a great place to party and enjoy some Panamanian cuisine, you can also go whitewater rafting, rock climbing or ziplining if you're up for something more adventurous.
St. Petersburg, Florida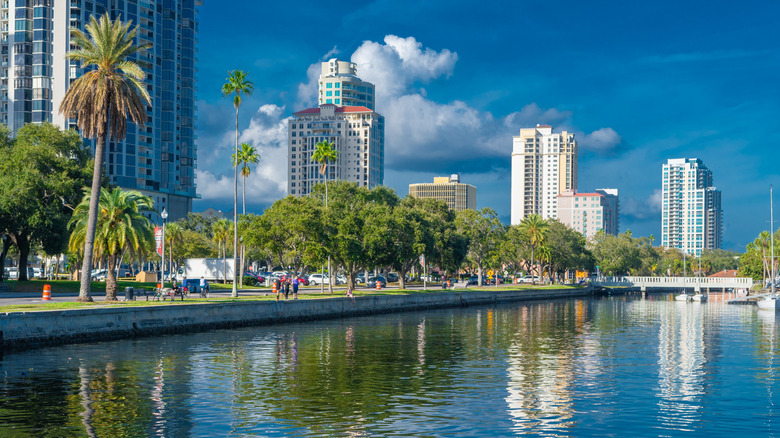 iStock.com/Michael Warren
Florida has far more to offer than Disney and beaches, although St. Petersburg does have plenty of the latter. One will find not only a more affordable vacation here as opposed to in Orlando or Miami, but also plenty of culture, as the city is full of art galleries, cafes and museums, notably the Salvador Dali museum, home to the largest collection of the artist's works outside of Europe. Flights are pretty affordable throughout winter, but they dip especially low in January, when you can get a round-trip ticket for as low as $75, as well as hotel rooms starting at that same price per night.
Canary Islands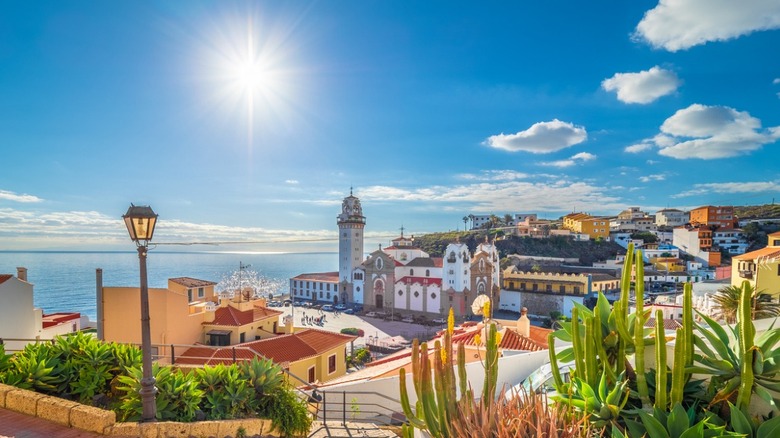 iStock.com/Balate Dorin
Spain's autonomous Canary Islands are an excellent place to escape the cold, especially in January, when flights to Tenerife, the capital, drop to about $450 round-trip and hotels range from $30 at lower-tier accommodations to $150 at higher-end hotels. Enjoy mild water temperatures in the 60s on the beach, camel rides, kitesurfing, windsurfing or hiking through the four national parks on the islands.
Aruba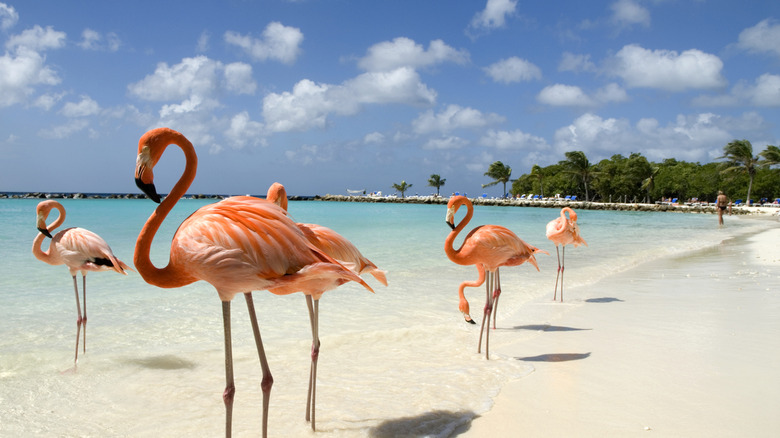 iStock.com/VanWyckExpress
Aruba isn't as popular as it used to be, which means you can take advantage of great winter deals such as flights for as low as $325 round-trip and rooms for as low as $70 a night. In addition to its famous white-sand beaches, Aruba is home to Arikok National Park, which makes up nearly 20% of the entire island and has a lot of beautiful flora and fauna to discover.
Biloxi, Mississippi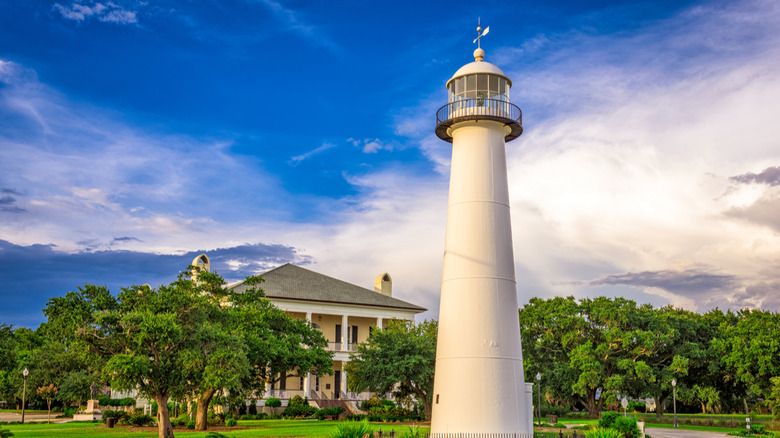 Sean Pavone/Shutterstock
Biloxi is perfect for a winter weekend trip, and the mild weather and cheap rates will make this Gulf Coast spot even more enjoyable. Round trips range from about $100 to $300 depending on when you visit, and you can get a hotel room for as little as $50 a night. Enjoy Southern cuisine and history, exploring spots like Ship Island and the historic Beauvoir, the post-war home of Confederate leader Jefferson Davis. Grab a drink at Biloxi Brewing Company and check out one of the area's many casinos. And if you can be there to ring in the new year, get yourself tickets to the Oyster Ball Drop at the Maritime & Seafood Industry Museum, which is the best spot to celebrate New Year's Eve in the state.