How Early Do You Really Need To Get To The Airport?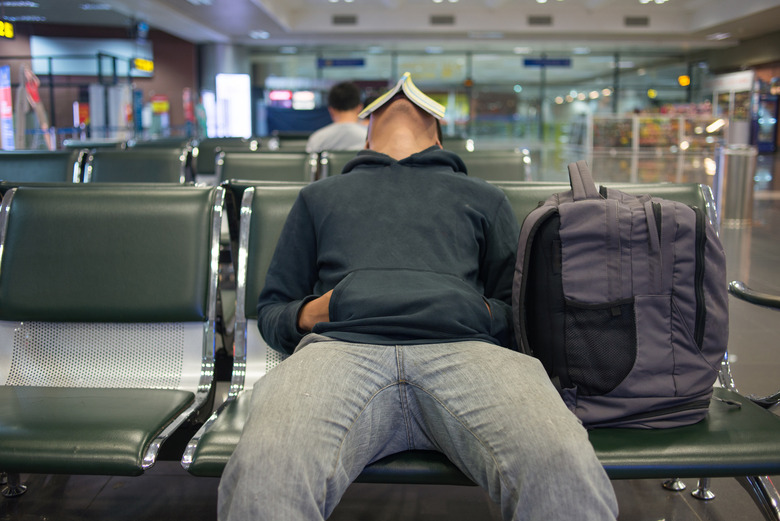 iStock.com/SamuelBrownNG
Whether it's the fear of waiting in long check-in lines or being stuck at security, many travelers like to be early to the airport — even if that means sometimes showing up half a day before a flight takes off. Meanwhile, others will roll up to the airport 45 minutes before their gate closes, rushing through security and running down the terminal to catch their flight. Where is that sweet spot between needing a three-course meal to kill time and running through a busy terminal? How early do you really need to get to the airport?
Airport Security Secrets You Need to Know
To find out checked in with major airlines to see what their recommendations were on arrival times for both domestic and international flights, and how much time you should need for check in and security.
A target arrival time can vary based on domestic or international flights, but you should plan to arrive at the airport no more than three hours before your flight, with or without checked bags. There are options to check in online 24 hours prior to your flight that will allow you to go straight to security if you're just carrying on luggage.
But if you decide to check in at the airport, some airlines may have a policy on how close to a flight you may check in. For example, if you are flying American Airlines you may check in no later than 45 minutes before departure for a flight within the United States and 60 minutes before departure for an international flight. In addition to rules set forth by individual airlines, some states and countries may require you to check in even earlier. For example, you're traveling to Barcelona, Spain, you must check in at least 75 minutes before departure.
Delta Airlines suggests arriving at the airport at least two hours before your departure if you're traveling within the U.S. Meanwhile, American Airlines recommends arriving 90 minutes before departure. Southwest Airlines is a little but more vague, simply saying it's best to leave enough room for checking in and going through security before reaching the gate.
To find your perfect airport arrival time, you will have to research both the airline you are flying, the airport you're flying from and your final destination, because times will vary based on these factors. Once you arrive on time, here is how to survive TSA.