How To Do Disney World On A Budget During The Holidays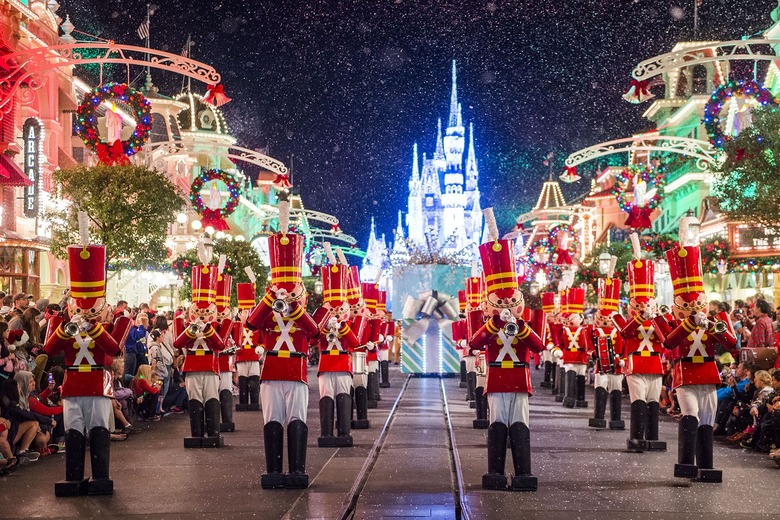 Courtesy of Walt Disney World/Ryan Wendler, photographer
There are a lot of festive places to celebrate the holiday season, but Walt Disney World is in a league of its own. In November and December, this family-friendly resort becomes even more magical with special events, wintry decorations and more than a few appearances from a certain jolly man in a bright red suit. While the magic of Disney is on full display during the holidays, that comes with an increase in the price of hotel nights and park tickets. But it is still possible to have an amazing, festive and budget-friendly Walt Disney World vacation during the holidays. Here's how.
Book early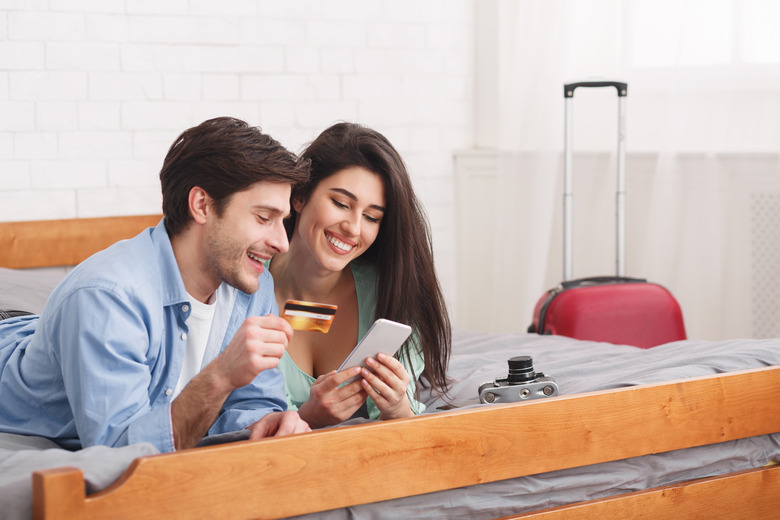 istockphoto.com
Like any other vacation, when you book your Disney trip early, you're going to save money. As resort rooms fill up around Walt Disney World, hotel prices are going to increase. And savvy travelers will tell you the best time to book is as soon as you can. The moment you've decided to go to Disney for the holidays, grab that room and your airfare.
Travel early in the season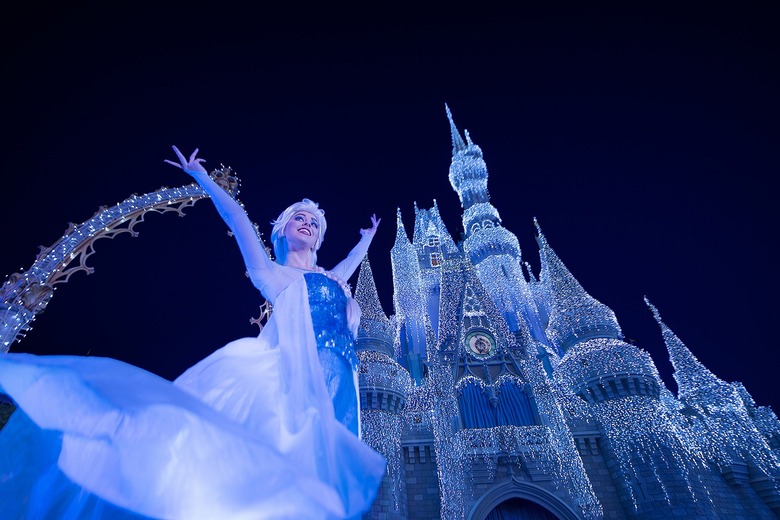 Courtesy of Walt Disney World/Matt Stroshane, photographer
Some of the busiest days of the year at Walt Disney World include the weeks leading up to Christmas Day (and Christmas Day itself). In fact, Magic Kingdom will often be filled to capacity on Dec. 25. But you can still catch the holiday spirit, avoid crowds and save big bucks by traveling to Orlando early in the holiday season. You see, Disney World starts celebrating Christmas nearly the moment Halloween is over. The first Mickey's Very Merry Christmas Party this year is on Nov. 8, and the parks should be decorated for Christmas that week. All of the resorts are completely decorated for the holidays shortly after Thanksgiving. For all of the holiday festivities and none of the crowds, travel in mid-November (but not Thanksgiving week) or early December. In fact, that time period is one of the best times to travel to Disney World.
Stay at a budget resort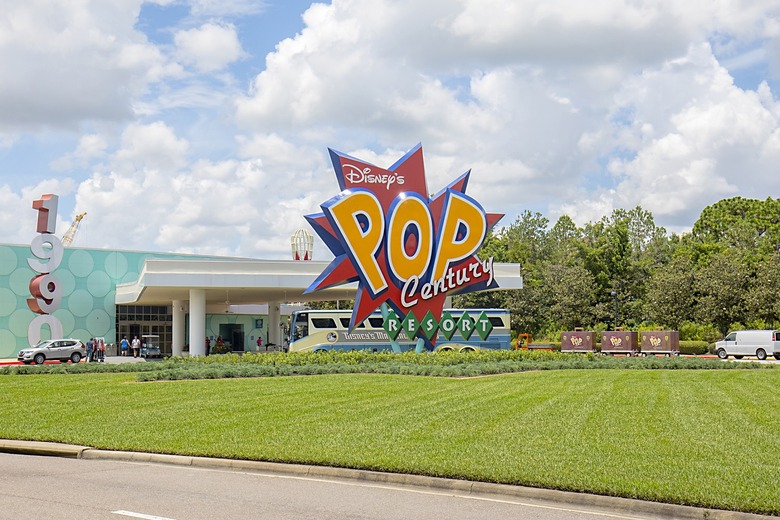 Tony Bosse | Dreamstime.com
While you can save a ton of money by staying off-site at a nearby resort in Orlando, staying on Disney property is one of the easiest ways to have a stress-free Disney trip. The on-site hotels offer a ton of benefits, including free transportation to and from the airport, convenient buses to the parks and an earlier window for your Fastpasses. So we recommend staying at one of the All-Star Resorts or Pop Century. These motel-style resorts are big, budget-friendly and family-friendly. Guests at these resorts will oftentimes decorate their room windows for the holidays, and seeing the different ways people get creative is a fun bonus.
Buy Disney gift cards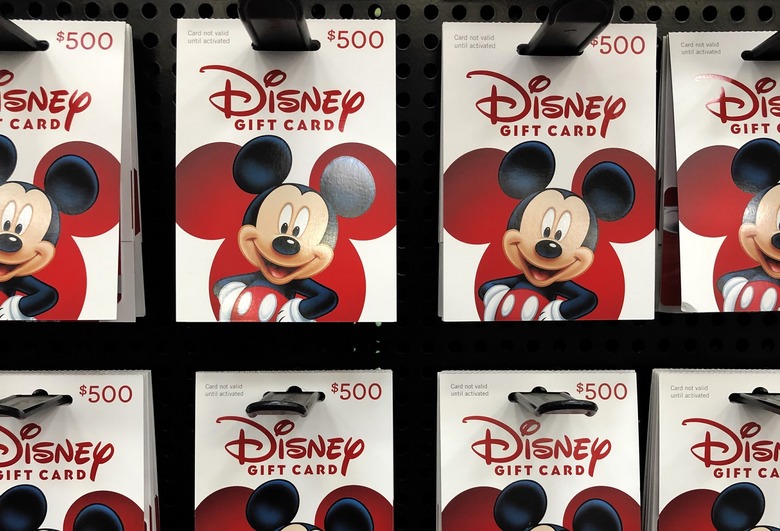 Sports Images | Dreamstime.com
If you have a Target RedCard, you can save 5 percent on all purchases made at Target — and that includes Disney gift cards, which are good for park tickets, resort hotel rooms, food and souvenirs. That means you can get $100 worth of Disney vacation for $95. Those savings are small, but we also love using Disney gift cards because can buy them in separate transactions when you have the cash, helping you to budget for the long-term.
Don't link your Magic Band to your credit card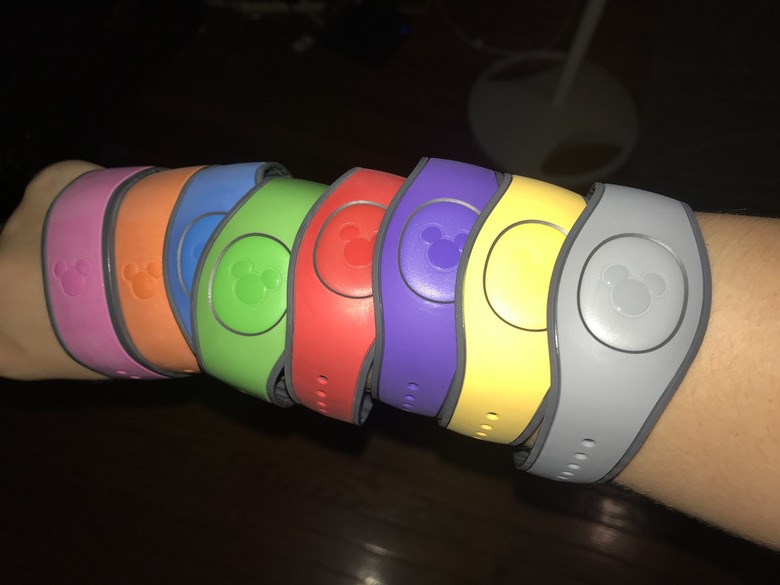 Carolyn Menyes/The Active Times
Our top tip for saving money at Disney World is not linking your Magic Band to your credit card. When you stay at a Disney World resort hotel, you're given that option, and anything you scan on your Magic Band is charged to your hotel room. However, using cash or a card instead forces you to make purchases the old-fashioned way instead of simply scanning your wristband, and that can help you save money in the moment.
Buy some souvenirs before you go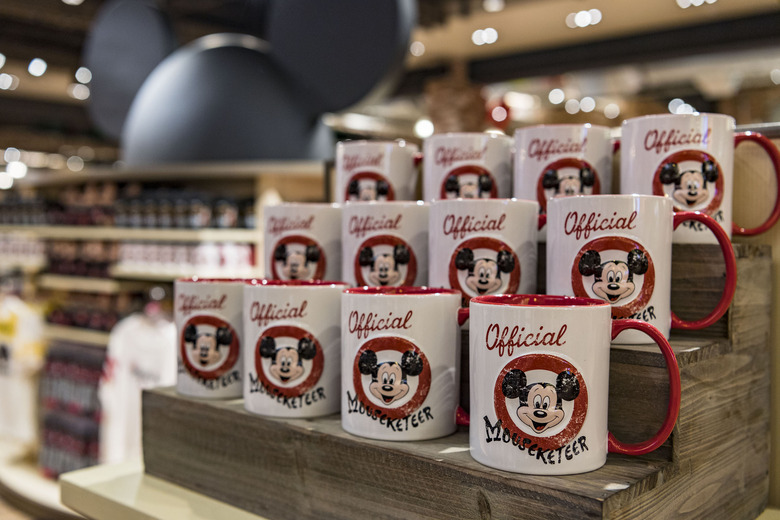 Courtesy of Walt Disney World/Matt Stroshane, photographer
You don't have to go all the way to Walt Disney World to find Disney-themed holiday merchandise. Honestly, Mickeys in Santa hats are everywhere in the final quarter of the year. If you buy festive T-shirts, Disney-themed ornaments and decor and other trinkets before you go to the parks, you can save a ton of money on impulse purchases.
…Or shop at the outlets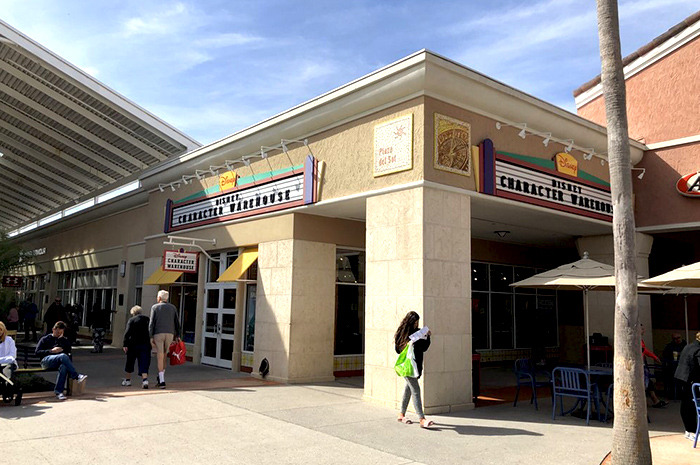 Kara M./Yelp
But of course, it's not always easy to find authentic Disney theme park merchandise outside of the parks. Or can you? Head to the Orlando International Premium Outlets or the Vineland Premium Outlets and look for Disney's Character Warehouse. At this shop, you'll find discounted official Disney Parks merchandise. While a lot of it will be from past events and promotions, you're likely to find something spectacular, special and affordable to help you remember your magical Disney vacation.
Forget Park Hoppers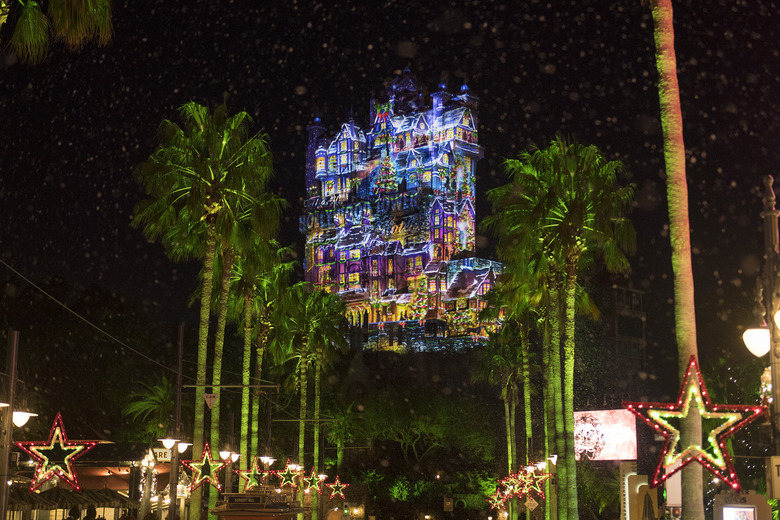 Courtesy of Walt Disney World/David Roark, photographer
Park hoppers, which give you the ability to go to more than one park per day on a single ticket, can really increase the cost of admission. Skip these and buy admission to just one park per day. If you commit to the one-park-a-day plan and use your time wisely, you won't need to park hop, and this can amount to huge savings.
Buy Mid-Day Magic tickets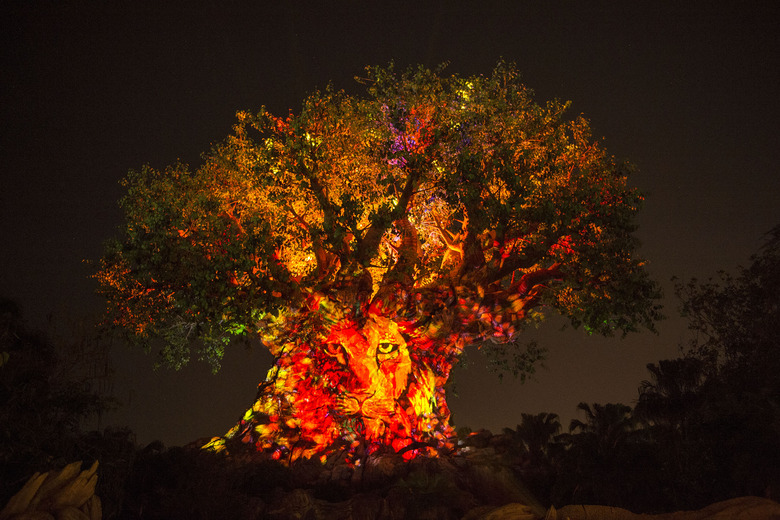 Courtesy of Walt Disney World/David Roark, photographer
For fall 2019, Disney World introduced a new kind of ticket: Mid-Day Magic, which allows you entrance into the park after 12 p.m. These tickets are slightly less expensive and can save you around $30 per day. This promotion is good until Dec. 15, so if you're traveling at the start of the holiday season, this is a great, money-saving option for families. Use those early morning hours to sleep in or get breakfast at a restaurant at one of Disney's hotels.
Ditch Memory Maker and PhotoPass
Courtesy of Walt Disney World/David Roark, photographer
Of course you want to remember your vacation. And it's tempting to buy Disney's Memory Maker in order to get high-quality photos from Walt Disney World. But those photos come at a steep price: $169, in fact. You can still use the official Disney photographers and character handlers to get that iconic shot in front of Cinderella Castle or with Mickey Mouse in his holiday outfit — just hand them your cell phone or camera.
Picnic in the parks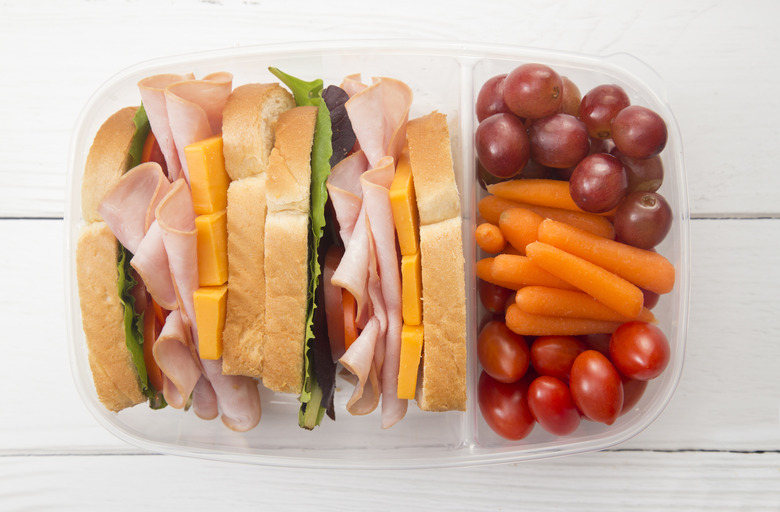 istockphoto.com
There are some great restaurants at Disney World, but did you know you can actually bring food into the parks? It's true! As long as your food doesn't need to be heated up, you're good to go. With basics like hot dogs and cheeseburgers costing over $10, the savings on food are substantial when you bring your own.
Snack your way around the world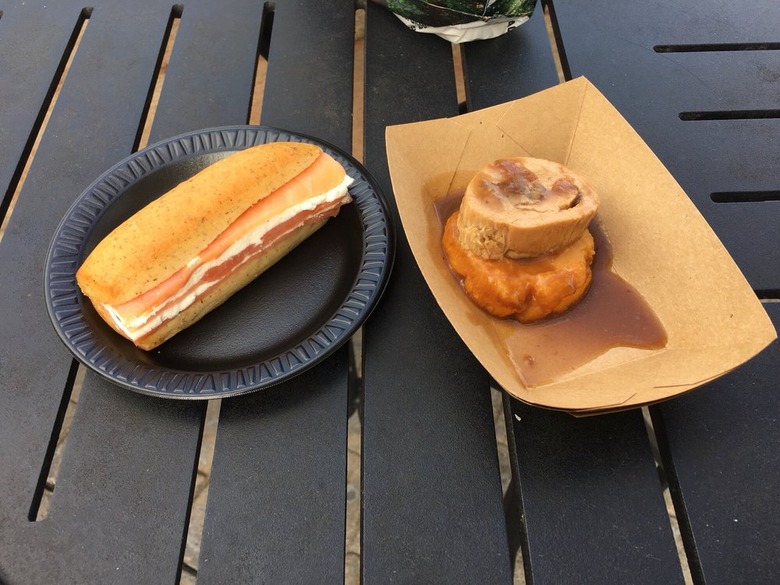 Danny C./Yelp
If packing your own food doesn't sound like it's quite your speed, but you still want to save money, consider forgoing table service restaurants and even quick service spots and snack your way around the parks instead. There are a lot of Disney park snacks every fan should try, and this only gets better during the holidays as special treats and dishes are for sale. At Epcot, you have the International Festival of the Holidays with booths full of regional holiday specialties like potato knishes, New Year celebration soba and slow-roasted turkey with stuffing. All of the theme parks will also have seasonal specialties that are Instagrammable, delicious and a budget-friendly way to fill your belly.
Visit the Christmas tree trail at Disney Springs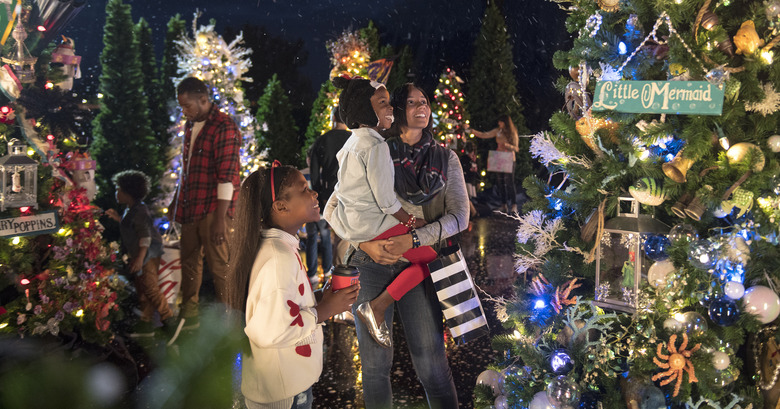 Courtesy of Walt Disney World/David Roark, photographer
You may not think there are any free activities at Walt Disney World beyond going to the pool, but that all changes at Christmastime. Head to Disney Springs at night and stroll through the Christmas tree trail, which features dozens of beautiful trees that are decorated with Disney themes, complete with bright lights, ornaments and bows. At the end of the Christmas tree trail, you can meet Santa Claus for an extra dose of holiday magic. Disney Springs is just as festive as the theme parks during the holiday season, but admission is free. Take in the decorations, live musical performances and a Stitch-themed holiday scavenger hunt for an entire evening of merriment.
See the holiday decorations at the deluxe resorts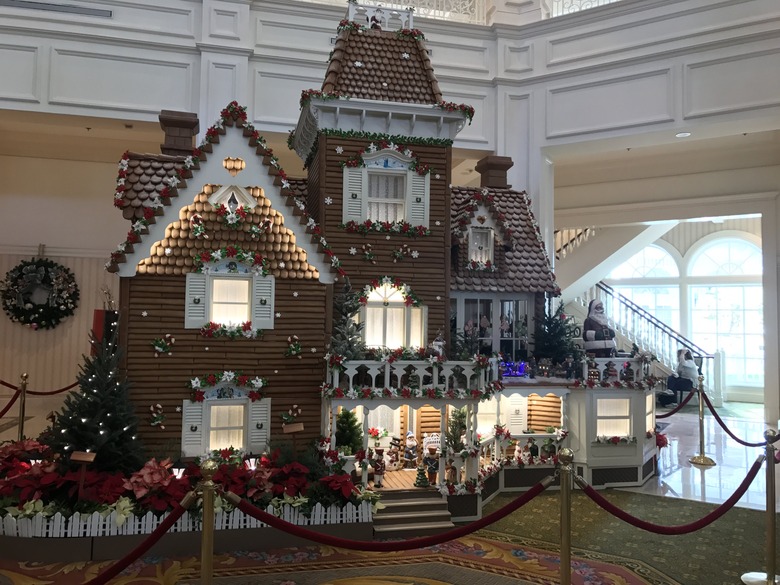 Carolyn Menyes/The Active Times
The best free thing to do at Disney outside of the parks is to resort hop via bus or monorail to see the stunning holiday decorations at the hotel resorts. The deluxe resorts, such as the Grand Floridian, the Beach Club, Contemporary Resort and the Boardwalk Resort, have elaborate Christmas trees, gingerbread houses and other holiday decorations.
Take advantage of other free activities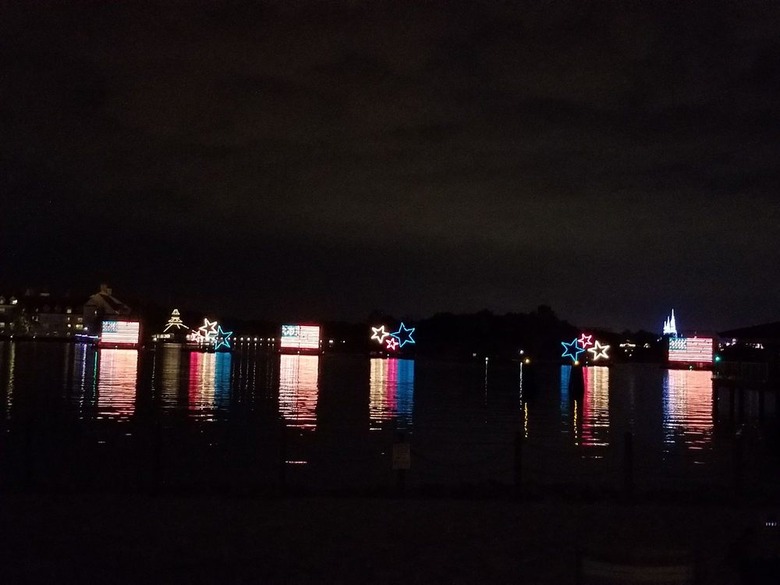 Sarah S./Yelp
There are plenty of other free activities, including movies under the stars at your resort, taking in the holiday decorations at Fort Wilderness, scavenger hunts at the hotels and the nightly performance of the Electrical Water Pageant at 9 p.m. These are just a few of the things you can do at Disney without a park ticket.
Go to Mickey's Very Merry Christmas Party and skip a normal park day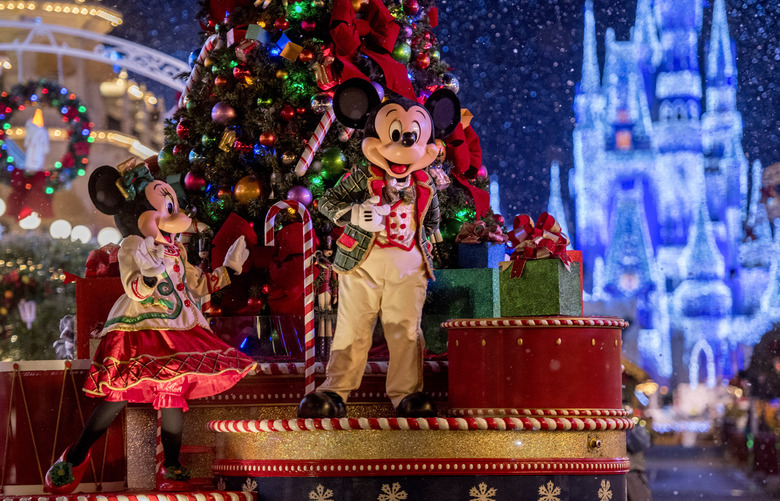 Courtesy of Walt Disney World/Kent Phillips, photographer
One of the top reasons to go to Disney World during the Christmas season is to go to the holiday party, Mickey's Very Merry Christmas Party. This event requires a separate admission fee and is not cheap — tickets start at $99. But you really should experience this party for the cookies, costumed characters and parade. Fortunately, guests with tickets to this late-night event can enter the Magic Kingdom starting at 4 p.m., three hours before the actual party begins. So, take one day off your ticket package and spend the morning doing some other activity. Then, go to the party at night and enjoy.
Get free souvenirs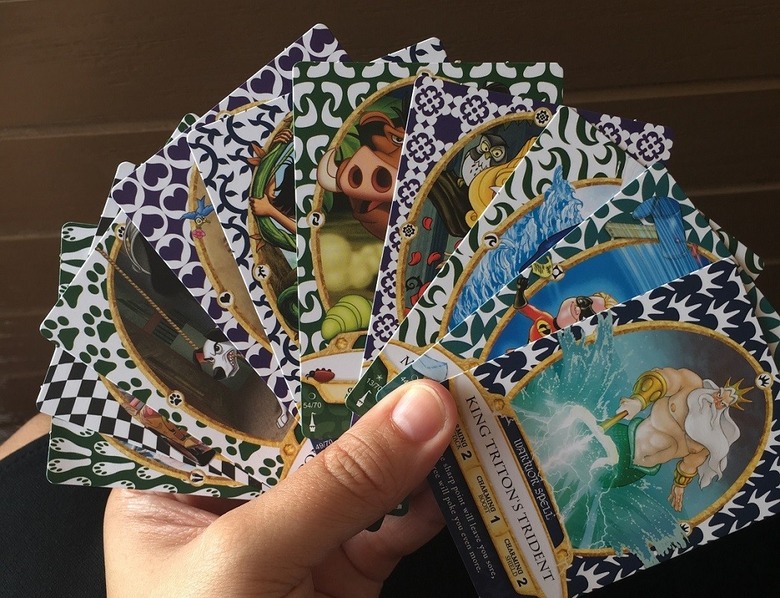 Carolyn Menyes/The Active Times
You can spend endless amounts of money on Disney souvenirs, or you can get free souvenirs. Walt Disney World always distributes free celebration buttons (for birthdays, anniversaries, first visits and more) and cast members hand out Mickey stickers. But if you go to Mickey's Very Merry Christmas party, be sure to pick up a keepsake Sorcerers of the Magic Kingdom card from the Fire Station on Main Street. If you meet a character, they'll also hand you an "autograph" on a festive background. Free souvenirs and the rest of these tips are only a handful of all the ways you can save money on a Disney vacation.