Big Changes Coming To Walt Disney World By 2021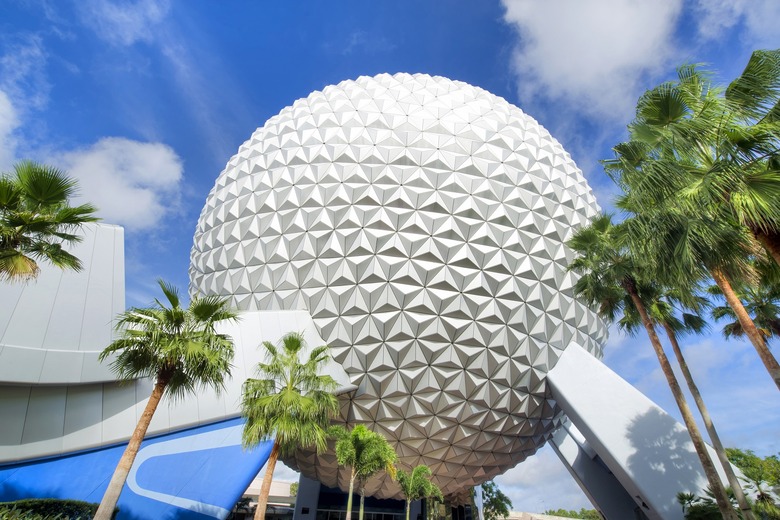 Courtesy of Walt Disney World/Gene Duncan, photographer
On Oct. 1, 2021, Walt Disney World in Orlando, Florida, will turn 50 years old. In anticipation of the golden anniversary, big changes are happening all across the resort. Disney World is basically one big construction zone as staff prepares to open new rides, attractions, restaurants and hotels in anticipation of the big birthday. Not knowing about all of the new experiences on offer is one of the biggest rookie mistakes you can make at Disney World. These are some of the biggest, boldest and most exciting new things Disney fans will be able to experience in the next two years.
New shows and movies to debut at Epcot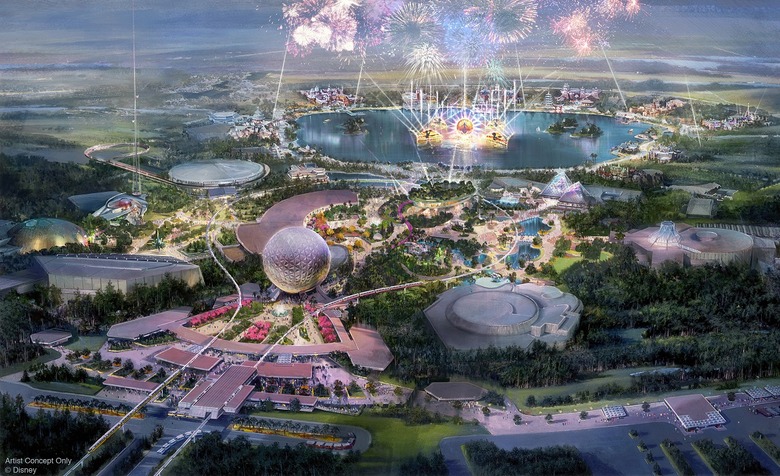 Courtesy of Walt Disney World
Films that blur the lines between education and entertainment have been a part of Epcot since its opening day in 1982. The "O Canada!" film in the Canada pavilion is getting an update entitled "Canada Far and Wide in Circle-Vision 360," narrated by "Schitt's Creek" stars (and native Canadians) Catherine O'Hara and Eugene Levy. A new film, "Awesome Planet," is coming to The Land pavilion and will showcase the different ecosystems and beauty of Earth. "Beauty and the Beast Sing-Along," will also debut in the France pavilion and alternate schedules with the classic, beloved film "Impressions de France." These movies will debut on Jan. 17. A new Circle-Vision show for the China pavilion is also forthcoming, though no opening date has been announced.
Regal Eagle brings barbecue to Epcot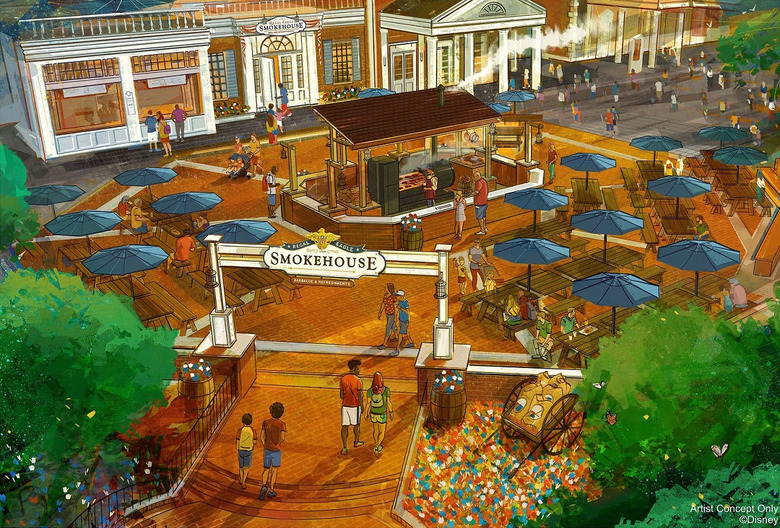 Courtesy of Disney
Liberty Inn, the former quick-service restaurant at the American Adventure pavilion in Epcot, wasn't known for its spectacular grub. That's all hopefully going to change when the new Muppets-themed Regal Eagle Smokehouse opens in winter 2020. This new spot will serve two of America's most beloved specialties: barbecue and craft beer. The menu includes a variety of regional barbecue styles including Kansas City smoked chicken, Memphis dry-rub pork ribs and North Carolina chopped smoked pork butt. Classic barbecue sides like mac and cheese, baked beans with burnt ends, house-made pickles and coleslaw will also be served.
Epcot's Space 220 Restaurant will let you eat in space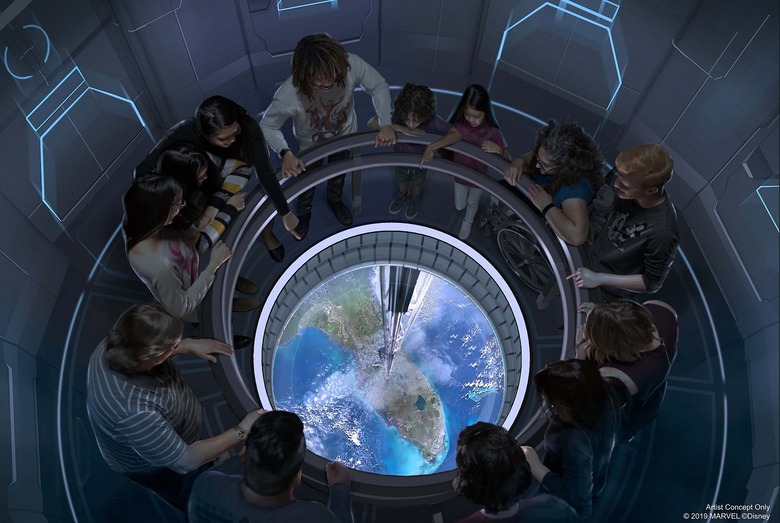 Courtesy of Disney
You don't have to float in space and eat dehydrated ice cream to eat like an astronaut at Epcot. The Space 220 Restaurant will feature simulated views of Earth by day and night, transporting guests to 220 miles above the atmosphere. You start your meal by entering through a space elevator and lift off. A full menu has yet to be revealed for this out-of-this-world experience, but it's been said to feature modern American cuisine, more than 1,000 bottles of wine and a wide selection of craft beer. Space 220 Restaurant is expected to open in winter 2020.
Mickey and Minnie's Runaway Railway will arrive at Disney's Hollywood Studios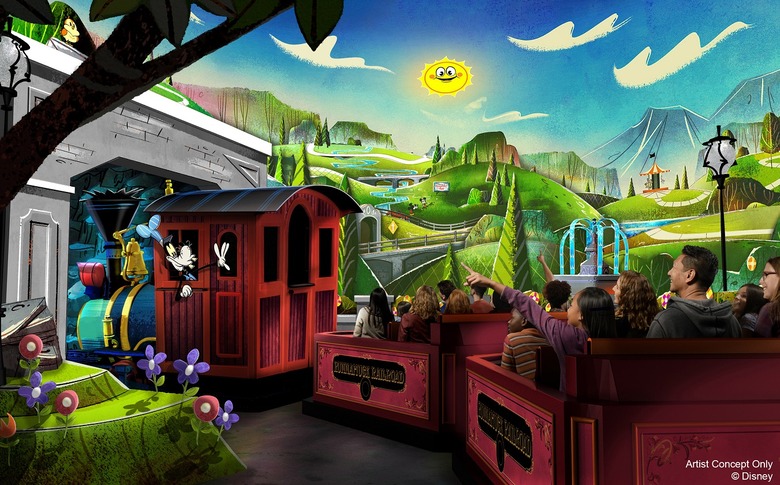 Courtesy of Disney
Mickey and Minnie's Runaway Railway is taking over the space in Disney's Hollywood Studios where the Great Movie Ride once stood. This trackless, "2-and-​1⁄2-D" ride is actually Mickey and Minnie Mouse's first-ever ride at a Disney theme park and will transport guests into a Mickey cartoon short. This exciting ride will debut on March 4.
Cirque du Soleil show celebrating Walt Disney Animation Studios to debut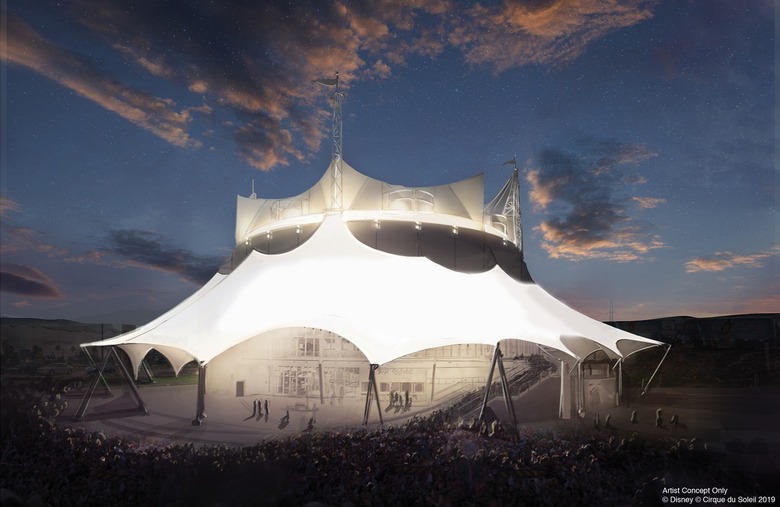 Courtesy of Disney/Cirque du Soleil
Taking a day off your park tickets to explore Disney Springs is one of the best ways to save money at Disney World. This downtown shopping district has seen its fair share of changes over the past couple of years with the opening of the NBA Experience and numerous restaurants and bars such as Jaleo, The Edison and Wine Bar George. The transformation continues into the new decade with the debut of the new Cirque du Soleil show, "Drawn to Life." The collaboration between Cirque du Soleil and Disney Imagineering will travel through beloved Disney animation stories. It will open for previews on March 20 and officially debut on April 17.
"HarmonioUS," the new nighttime show, will fire up at Epcot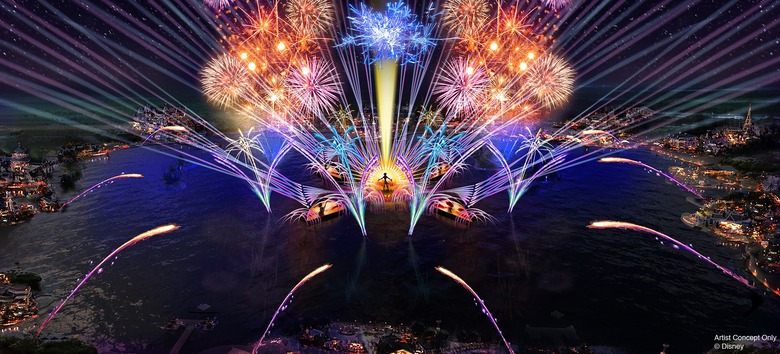 Courtesy of Disney
"Illuminations: Reflections of Earth" was a beloved and award-winning nighttime spectacular that took place in Epcot's World Showcase Lagoon for 20 years. That show went away in fall 2019, replaced by the temporary "Epcot Forever." In 2020, "HarmonioUS" will debut. Teased as "the largest nighttime spectacular ever created for a Disney park," the show will integrate favorite Disney songs with world culture. The spectacle is also expected to incorporate floating set pieces, LED panels, choreographed moving fountains, lights, fireworks, lasers and more. This one-of-a-kind show will mark yet another way Disney World and Disneyland are completely different places.
Remy's Ratatouille Adventure scurries into Epcot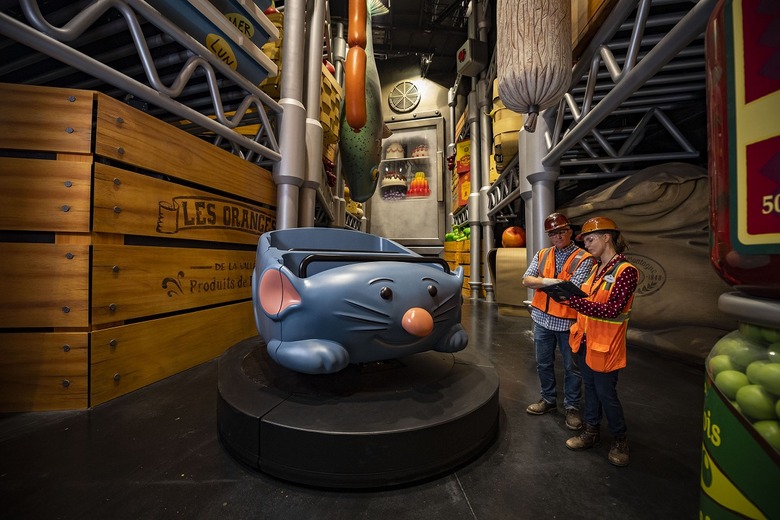 Courtesy of Disney
There are a lot of international Disney rides we want in America, and soon we'll be getting one of them. This 4D trackless ride is coming to the France pavilion in Epcot via Walt Disney Studios Park in Disneyland Paris. It uses sights, sounds, smells and sets to make you truly feel like an unwanted rat in a Parisian kitchen — you even travel via an adorable gray rat car. This attraction is planned to open in summer 2020.
A fourth restaurant is coming to Epcot's France pavilion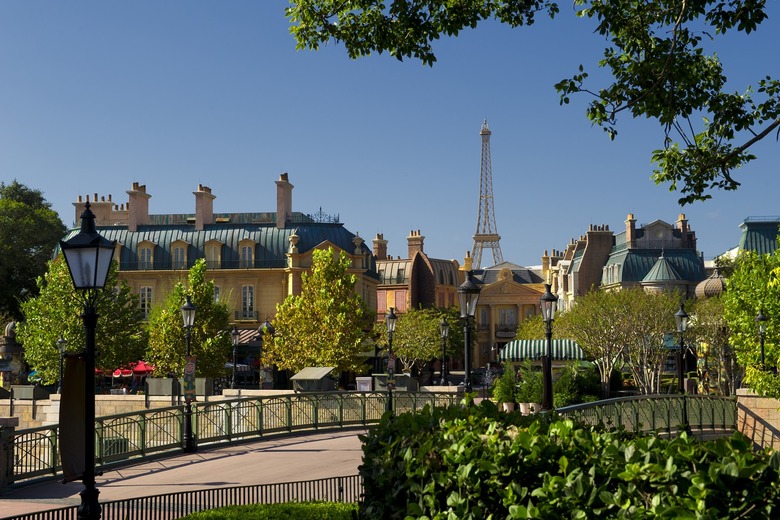 Courtesy of Walt DIsney World/Gene Duncan, photographer
The France pavilion in Epcot is getting a major overhaul. In addition to the "Ratatouille"-themed ride, a crêperie is also set to open. The new table-service restaurant will have a menu inspired by the cuisine of the Brittany region of France. If you can't nab a reservation, don't worry; the spot will also feature a quick-service window serving both savory and sweet crepes. The yet-to-be-named restaurant joins three other French-inspired eateries — Monsieur Paul, Chefs de France and Les Halles Boulangerie-Patisserie — which are among the best restaurants at Epcot.
Disney Genie will help you plan your trip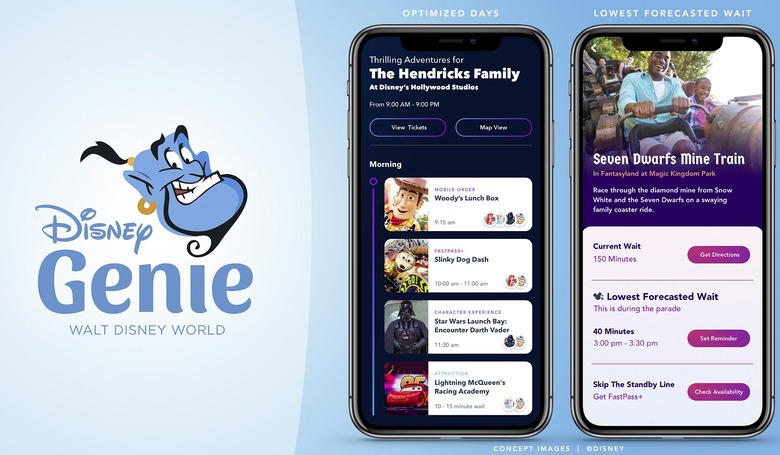 Courtesy of Disney
If you want to plan the perfect Disney World vacation, it seems like you need to know every tip, trick and hack in the book. Disney is hoping to simplify the oftentimes overwhelming process of booking restaurant reservations, nabbing Fastpasses and buying park tickets with the launch of Disney Genie in 2020. The new app will give suggested itineraries for every type of Disney World traveler, from foodies to princess fans to thrill-seekers, and will suggest new experiences to you as you navigate the theme parks. Disney Genie's full capabilities have yet to be announced, but it seems as though it will be one of the top must-haves for a stress-free Disney vacation.
Guardians of the Galaxy: Cosmic Rewind to open in Epcot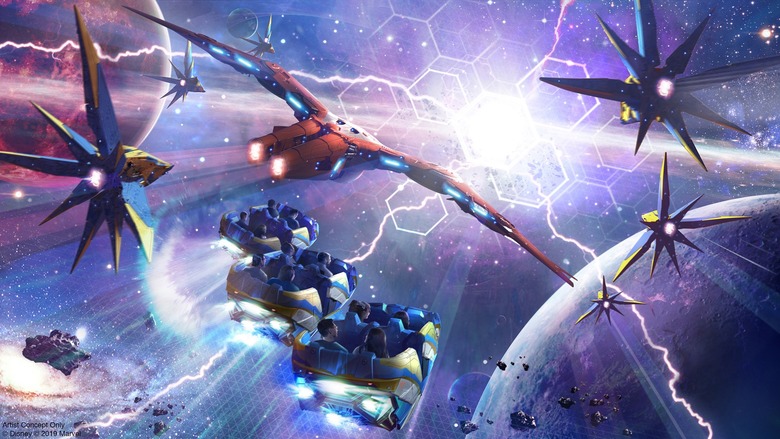 Courtesy of Disney/Marvel
The Guardians of the Galaxy have already taken over Disney California Adventure with Mission: Breakout in the old Tower of Terror space. But soon, the Marvel heroes will be coming to Epcot in the pavilion formerly occupied by Ellen's Energy Adventure. Guardians of the Galaxy: Cosmic Rewind is a roller coaster with vehicles that rotate 360 degrees and can do a reverse launch. Further details about this ride are tightly under wraps, but it is expected to open in time for Walt Disney World's 50th anniversary on Oct. 1, 2021.
Tron-themed rollercoaster will change Tomorrowland forever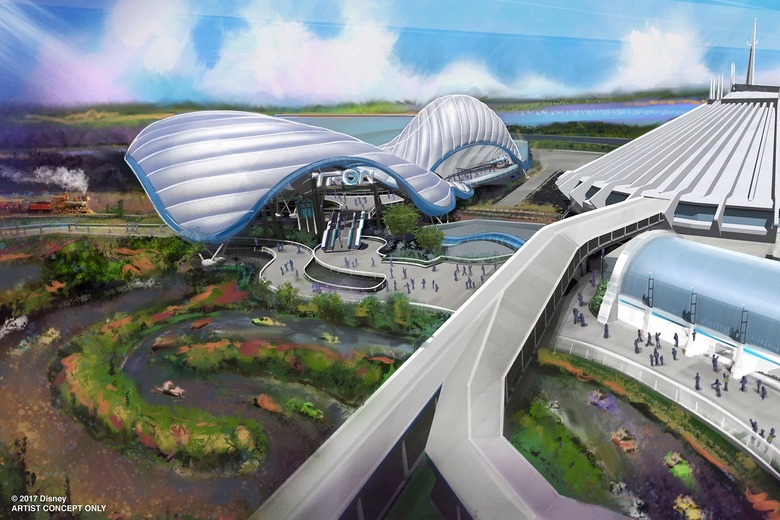 Courtesy of Disney
Space Mountain won't be the only roller coaster in Magic Kingdom's Tomorrowland come 2021. A version of TRON Lightcycle Power Run, the marquee attraction from Shanghai Disneyland will be in Orlando in time for Walt Disney World's 50th anniversary. Construction is speeding along for the thrill ride, in which guests board a two-wheeled "lightcycle" and zip through the digital world of "Tron."
The Play Pavilion will add family-friendly entertainment to Epcot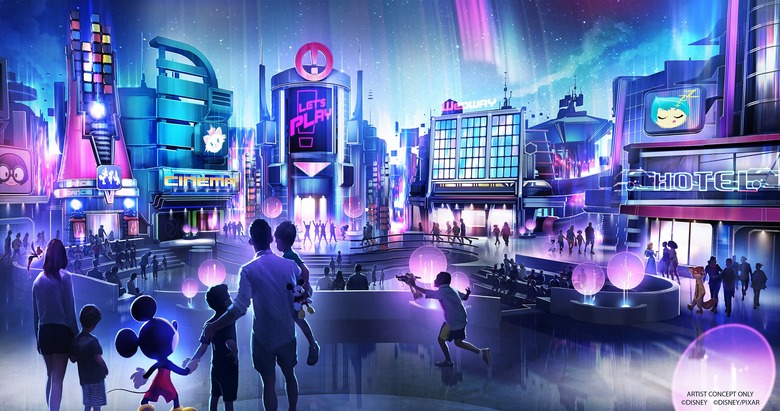 Courtesy of Disney
The former Wonders of Life pavilion (which held Body Wars and Cranium Command) has largely remained untouched since it closed its doors in the 2000s — a park secret Disney doesn't want you to know. However, this space will transform into the Play Pavilion in time for Walt Disney World's 50th anniversary. Exactly what will be in this revamped area of the park is under wraps, but we do know that it will feature an art academy with "The Incredibles" favorite Edna Mode and a water balloon fight game with "Ducktales" characters Huey, Dewey, Louie and Webby.
Star Wars Galactic Starcruiser will land in 2021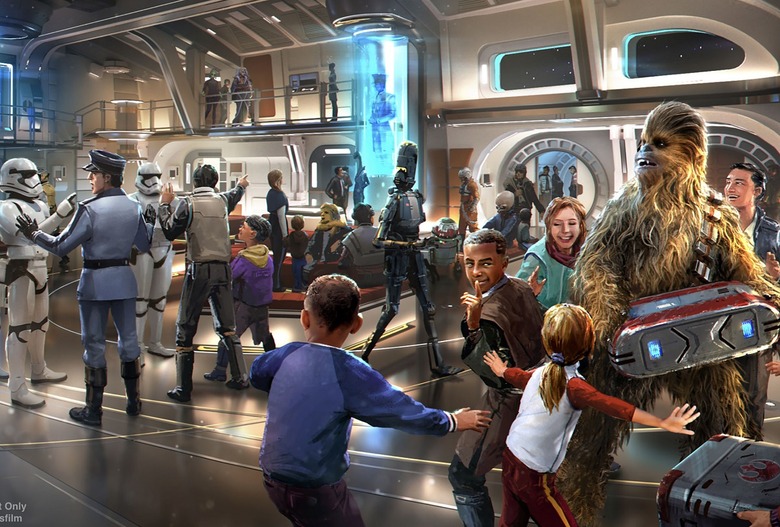 Courtesy of Disney/Lucasfilm
If you want to live in the world of Star Wars, you can do just that soon. The long-hyped Star Wars-themed hotel, called Star Wars Galactic Starcruiser, will open in 2021. Organized like a cruise, this two-day experience will take you onboard the Halcyon starcruiser, where you participate in various Star Wars-themed activities, sleep in a room with views of the galaxy and visit the outer rim planet of Batuu (better known as Star Wars: Galaxy's Edge). This immersive hotel will mark a new era in theme parks and is another one of the major ways that Walt Disney World has changed since it opened.