Cruises And Coronavirus: How To Rebook Your Vacation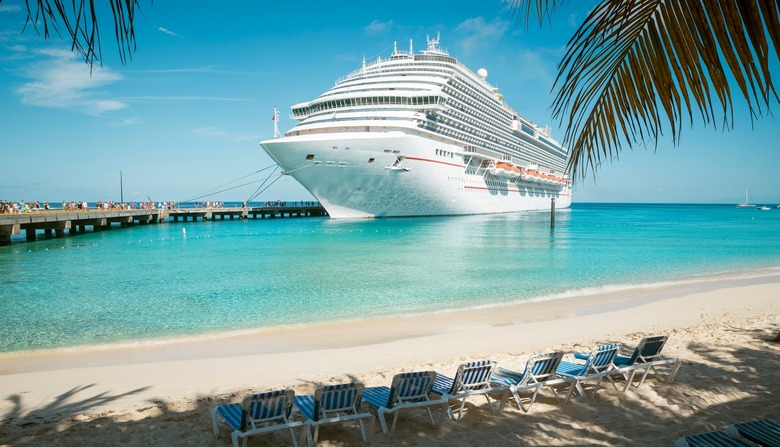 mikolajn/Shutterstock
The coronavirus pandemic has altered the travel plans of thousands, and if you were set to sail away on a cruise this year, you know the vast majority of cruise lines canceled sailings through the spring. If yours was canceled or if you simply want to rebook a cruise due to the pandemic, here's a guide on how to do so along with the refund and cruise credit policies of major cruise lines.
Government recommendations for cruising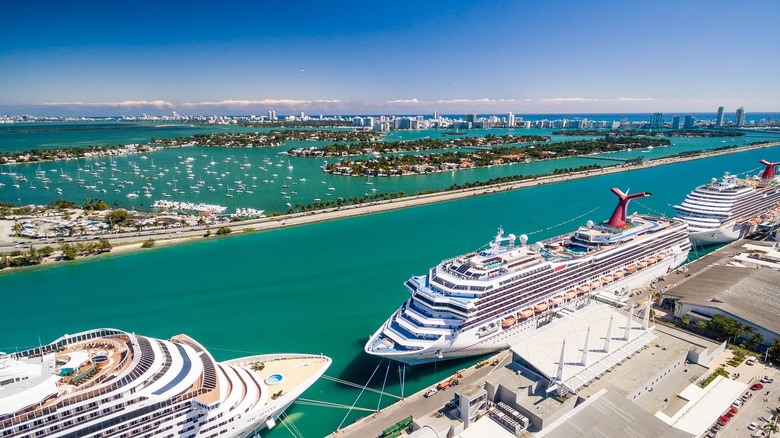 pisaphotography/Shutterstock
The coronavirus spreads more easily between people in close quarters, like those on a cruise ship. While the situation is ever-changing, as of May 12, the U.S. State Department states that American citizens, particularly travelers with underlying health conditions, should not travel by cruise ship, though cruises have not been banned. The Centers for Disease Control and Prevention recommends that travelers defer all cruise travel worldwide and has issued a level 3 warning for travelers, meaning citizens should avoid all non-essential travel.
Can you back out of a sailing that has not been canceled?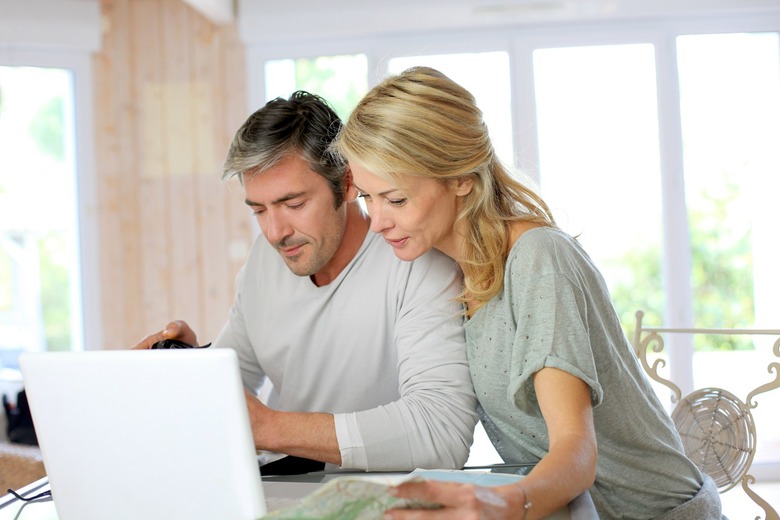 goodluz/Shutterstock
All cruise lines have canceled at least some sailings through the summer. But if you're still nervous about traveling later in the year, most cruise lines have adopted flexible cancellation policies that allow you to nix your plans up to 48 hours before sailing and receive a future cruise credit. For instance, cruise lines owned by Royal Caribbean Cruises Ltd. allow you to cancel any cruise until Aug. 1, and Norwegian Cruise Line allows you to cancel through Sept. 30. Check with your preferred cruise line to see if they're offering this flexibility.
Cancel and rebook flights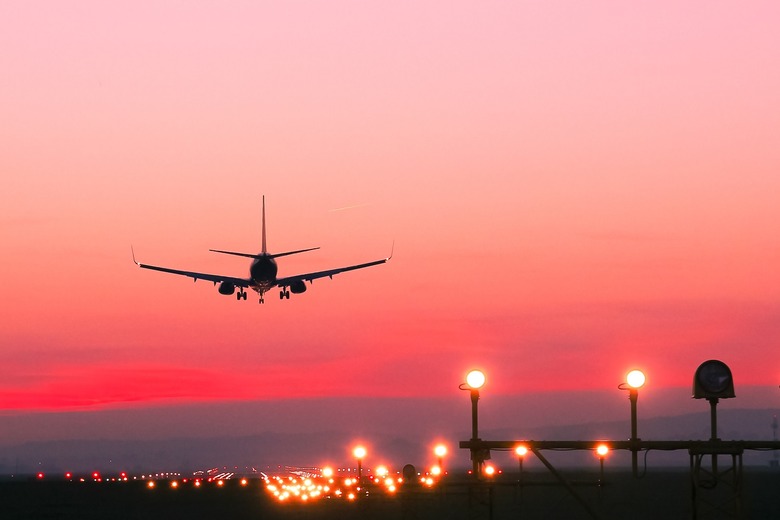 Bogdan Khmelnytskyi/iStock/Getty Images Plus
If you were planning on flying to your cruise port, be sure to modify your airline reservation. One of the ways that coronavirus has affected travel is that airlines such as American, United, Delta and more are waiving change fees for certain travel dates or allowing customers to cancel flights and use the funds toward another flight at a later date.
Reschedule hotel reservations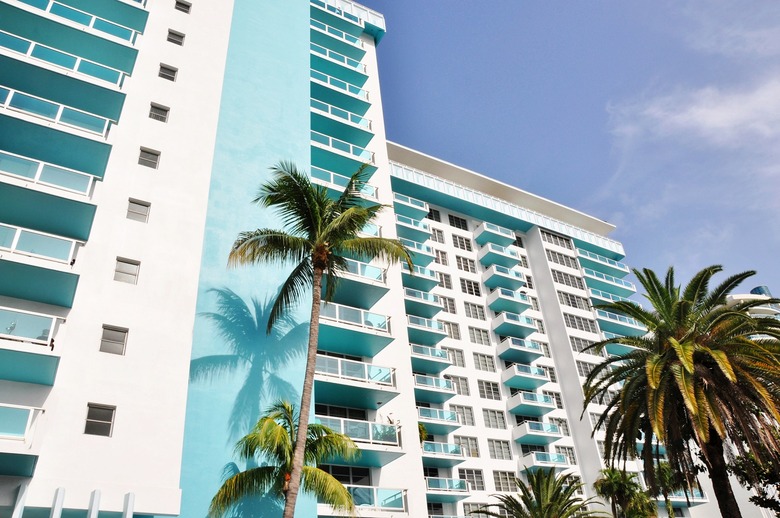 JDwow/iStock/Getty Images Plus
Rebook offshore excursions through third parties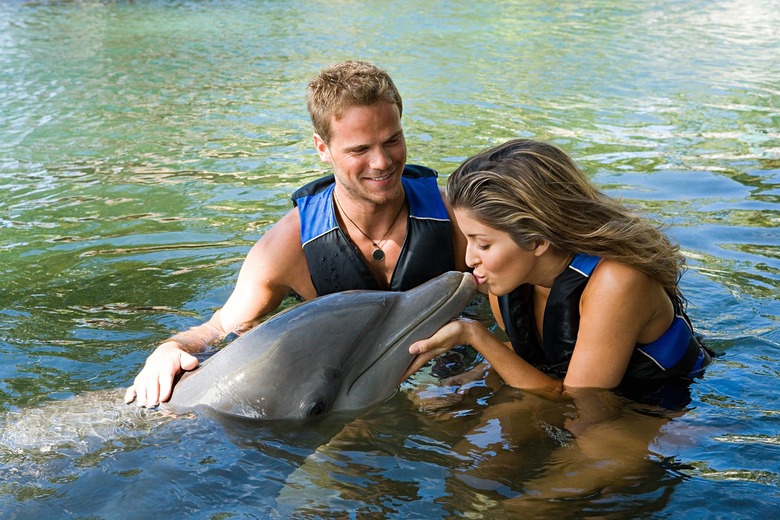 Image Source/Stockbyte via Getty Images
If you booked an offshore excursion through a third-party business, be sure to contact them via email or phone and cancel or rebook if you already have a future cruise date.
Azamara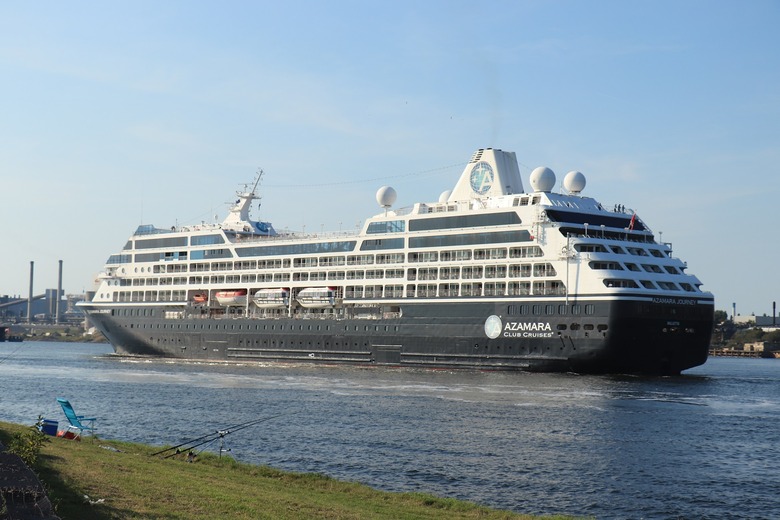 StudioPortoSabbia/Shutterstock
As of May 11, Azamara has canceled all cruises departing on or before June 11, 2020. If you're scheduled to sail with them before that date, you'll receive a 125% future cruise credit to rebook for any sailing through April 30, 2022. You will automatically receive the credit via email by May 22. Those who took Azamara's Cruise with Confidence 100% Future Cruise Credit don't qualify for the 125% credit.
Carnival Cruise Line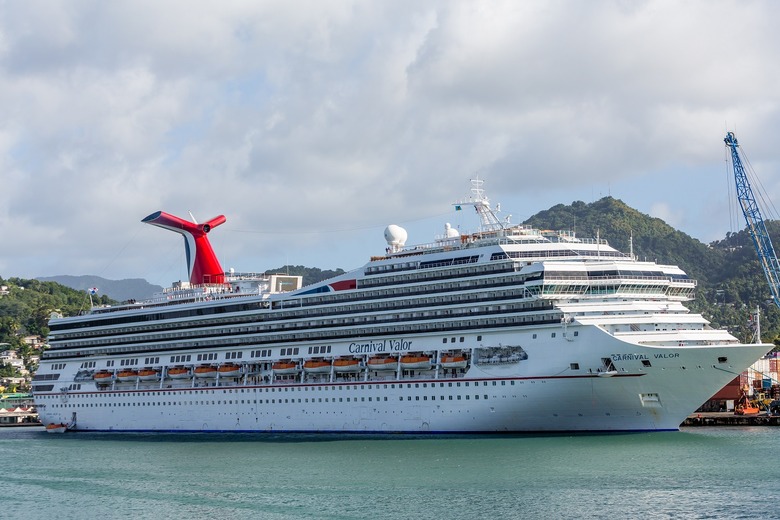 Darryl Brooks/Shutterstock
Though Carnival Cruise Line hopes to sail again in August, all San Francisco sailings through 2020 are canceled. Carnival Sunrise sailings through Oct. 19 are canceled, Carnival Legend sailings through Oct. 30 are canceled, and Carnival Radiance sailings through Nov. 1 are also canceled. Additionally, Carnival Spirit Alaska, Hawaii and Trans-Pacific sailings are off the schedule through Oct. 6. Carnival Breeze, Carnival Dream, Carnival Elation, Carnival Freedom, Carnival Horizon, Carnival Magic, Carnival Sensation and Carnival Vista sailings through July 31 are off and all other sailings and ships are canceled through Aug. 31. If you were booked with Carnival for these dates, you can receive 100% future cruise credit for a sailing departing by Dec. 31, 2022. If your cruise had five days or fewer on the schedule, you'll receive a $300 onboard credit per stateroom. Six-plus-day cruises will receive a $600 onboard credit per stateroom. You can rebook a cruise on Carnival's website.
Celebrity Cruises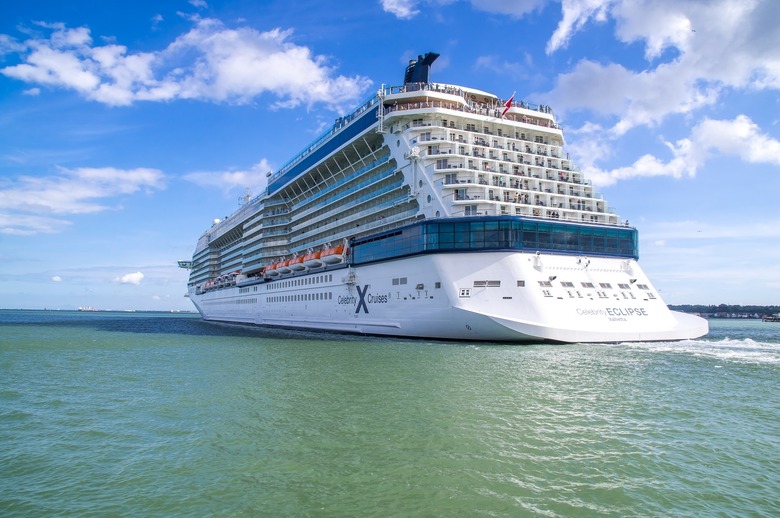 Sterling Images/Shutterstock
Celebrity Cruises has suspended all sailings departing on or before June 11 and Alaska sailings through July 1. People who booked for any of these dates will get an automatically processed 125% future cruise credit, which is good through Dec. 31, 2021. You can book your future cruise online using a certificate code on Celebrity's website. Cruisers with pre-booked excursions or onboard packages will either receive a 125% onboard credit or a full refund.
Costa Cruises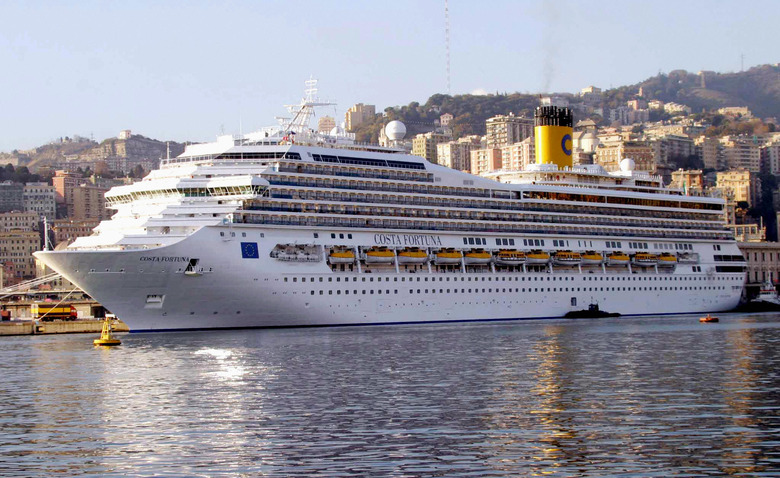 ANSA/AFP via Getty Images
Costa Cruises suspended its cruises until June 30, with some ships and itineraries canceled through early July. The primary contact guest will receive an email with a future cruise credit voucher for affected sailings. Those originally scheduled for cruises in March, April and May will get a 150% credit, while those scheduled for June sailings will get a 125% voucher. You can also request a 100% refund.
Crystal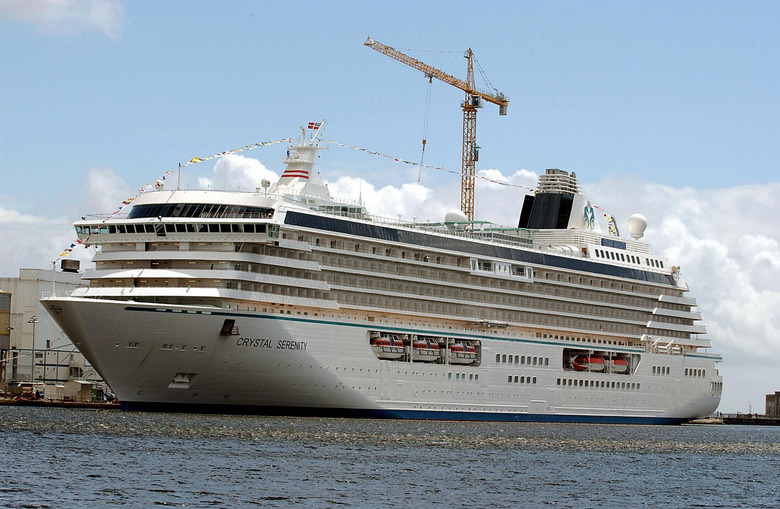 FRANK PERRY/AFP via Getty Images
Crystal Cruises has canceled its ocean cruises on the Crystal Symphony through June 19 and on the Crystal Serenity through June 14. Those who booked these international adventures will either receive a 100% refund or a 125% credit that can be applied to any Crystal embarkation — be it an ocean, river, yacht or expedition — through Dec. 31, 2022.
Cunard Line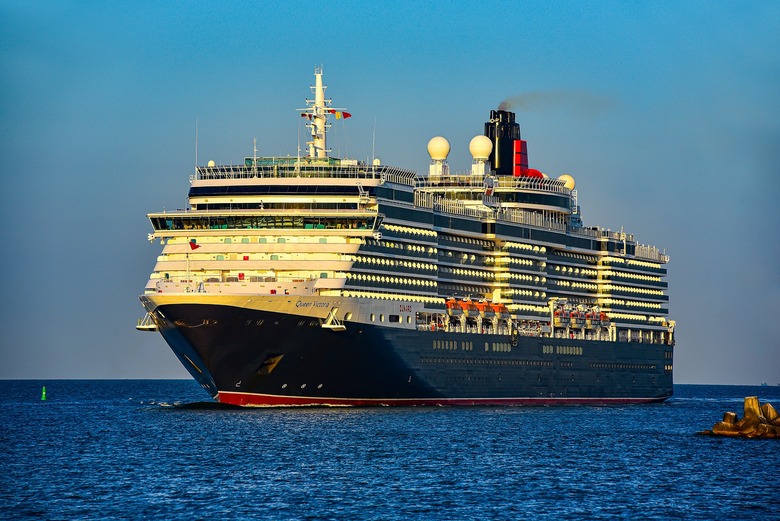 Vytautas Kielaitis/Shutterstock
Cunard has paused all sailings on the Queen Mary 2 and Queen Victoria up to July 31, and all Alaska sailings on the Queen Elizabeth through Sept. 8 have been canceled. Those with booked sailings will receive a 125% future cruise credit applied to their account that can be used on any sailing up to March 31, 2022, when booked before Dec. 31, 2021. 
Disney Cruise Line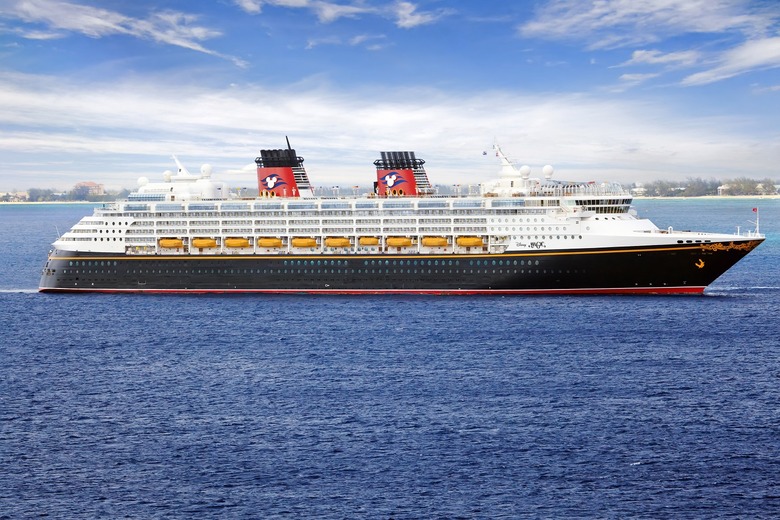 NAN728/Shutterstock
Disney Cruise Line isn't just for kids. Whether you're traveling with your little ones or as a couple, know that departures of the Disney Dream and Disney Fantasy out of Port Canaveral have been suspended through June 18, 2020. All departures on the Disney Wonder through June have been canceled as have Disney Magic sailings through July 2. Guests booked on affected sailings can either receive a cruise credit for a future sailing within 15 months of their original sail date or a full refund.
Holland America Line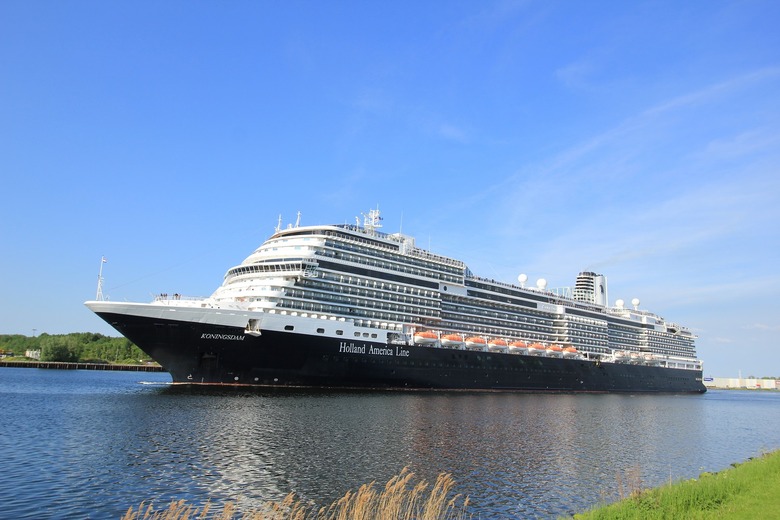 StudioPortoSabbia/Shutterstock
Holland America Line canceled all Alaska, Europe and Canada/New England cruises in 2020. Those who have not paid in full will receive a future cruise credit double the amount of the deposit; a minimum credit is $100 while the maximum is the base cruise fare. Those who have paid in full will receive a 125% future cruise credit. The credits are valid for 12 months and may be used to book sailings through Dec. 31, 2022. Guests who would rather get a 100% refund may request so here by June 15.
MSC Cruises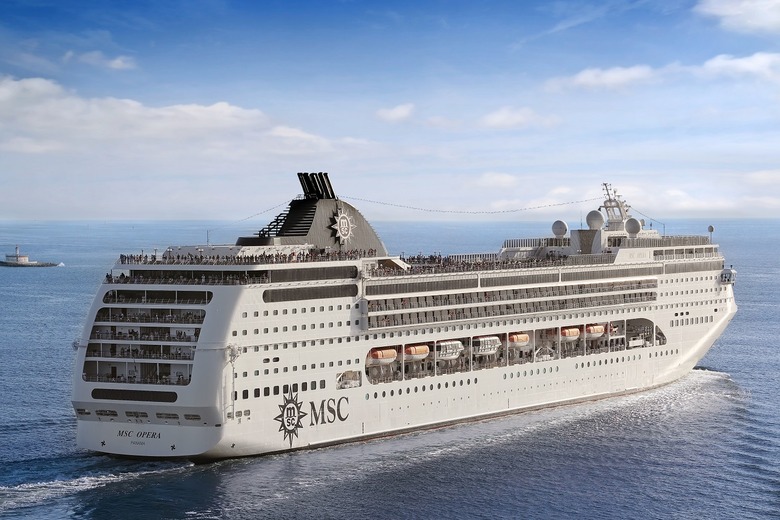 NAN728/Shutterstock
MSC Cruises has canceled all its cruises through July 10. If you booked a Caribbean cruise through MSC Cruises, you will receive a 125% future cruise credit, which can be used on any sailing departing before Dec. 31, 2021. You don't have to call — you can rebook via this link. The same deal applies for non-Caribbean sailings, and you can rebook here. You can also receive a refund, which will be issued 60 days after it's requested.
Norwegian Cruise Line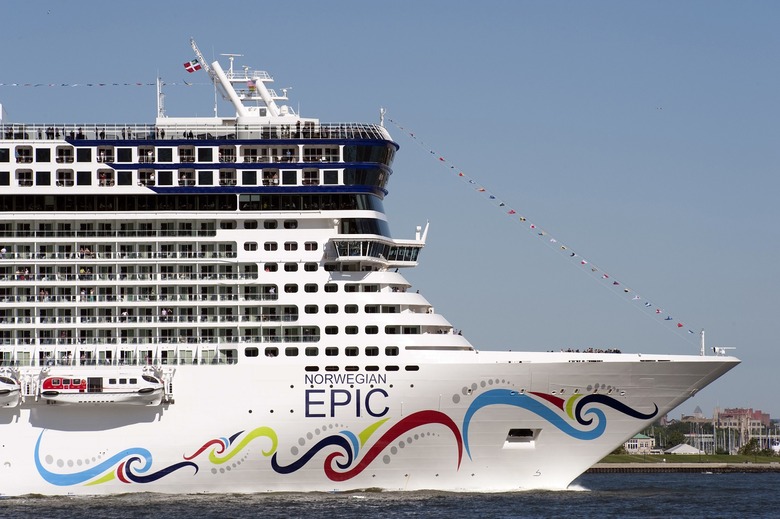 DON EMMERT/AFP via Getty Images
All cruises have been canceled on Norwegian Cruise Line through June 30. Guests with embarkation dates from March 13 through 17 will receive a 150% cruise fare credit, and those with reservations from March 18 through June 30 will get 125%. This cruise fare can be used on any embarkation through Dec. 31, 2022.
Oceania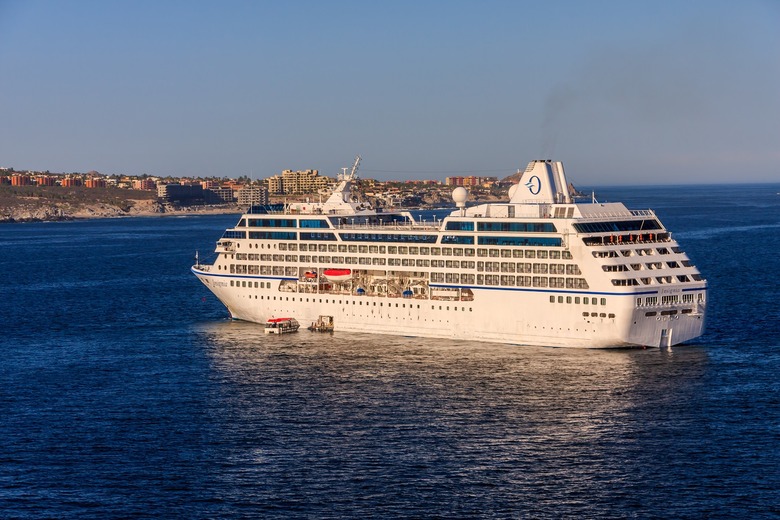 Ovidiu Curic/Shutterstock
Oceania Cruises has suspended all voyages through June 30. Guests will automatically receive a Future Cruise Credit worth 125% that can be used on any sailing around the world through Dec. 31, 2022. Travel protection and ancillary items and packages will be automatically refunded. 
P&O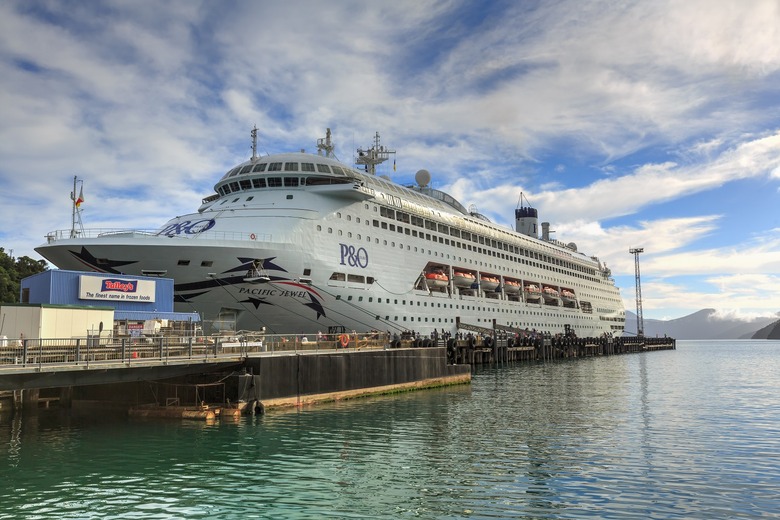 Michael W NZ/Shutterstock
P&O Cruises has paused operations through July 31. All guests with a vacation booked during this time period will automatically receive a 125% future cruise credit that can be used for any sailing through March 2022. To redeem, you need to book by the end of December 2021. The credit can also be gifted or transferred to friends or family, which would be a true act of kindness to do amid the coronavirus pandemic.
Princess Cruises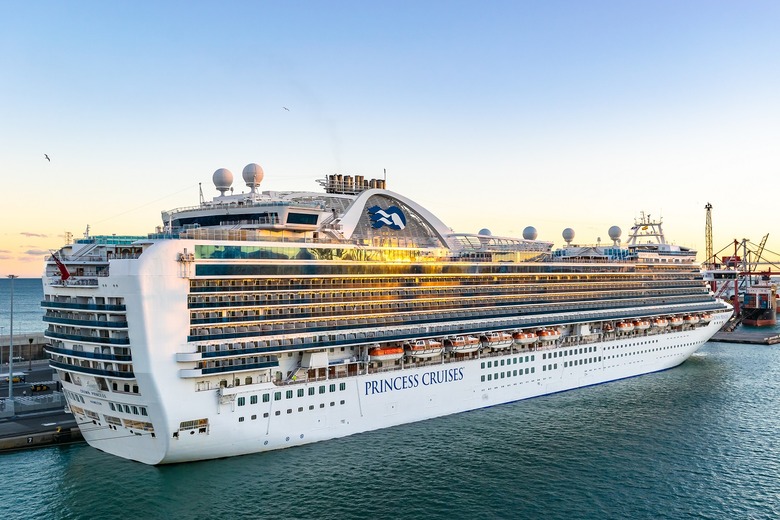 Enrico Powell/Shutterstock
Princess Cruises has canceled select sailings through the end of summer 2020. Guests who have paid in full will receive a 125% future cruise credit. Guests who have yet to pay in full can receive double their cruise deposit as a refundable future cruise credit. The minimum is $100 per person. All guests can request a refund here by June 15.
Regent Seven Seas Cruises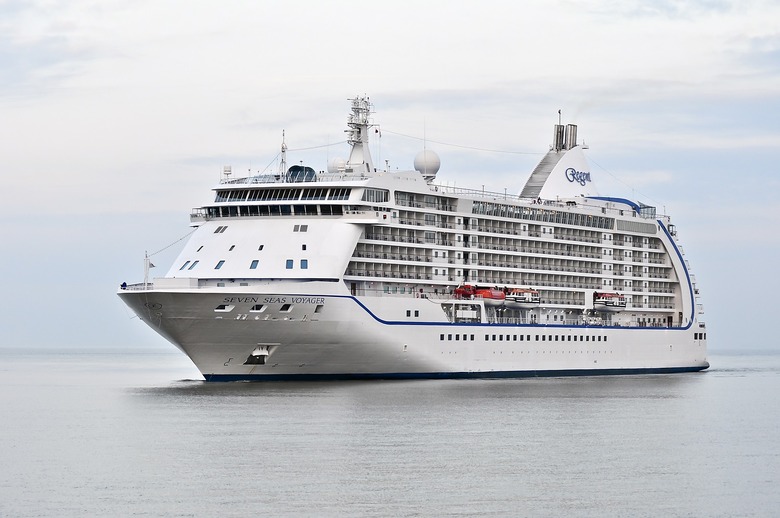 Vytautas Kielaitis/Shutterstock
Regent Seven Seas Cruises has suspended embarkations through June 30. All guests on impacted sailings will receive a 125% future cruise credit, which can be applied toward any future cruise through Dec. 31, 2022. 
Royal Caribbean International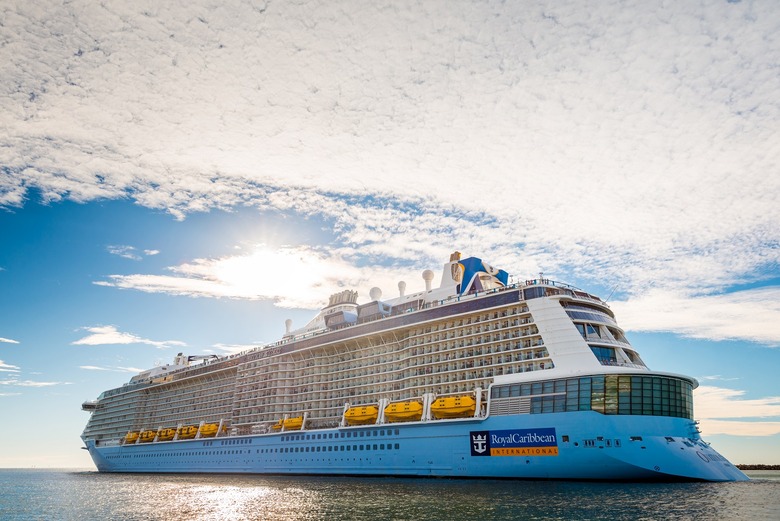 amophoto_au/Shutterstock
Royal Caribbean has suspended all sailings through June 11 and Canadian ports will remain closed until July 1. Royal Caribbean is offering a 125% future cruise credit usable for any sailing through April 30, 2022, if you book by Dec. 31, 2021. The credit will be automatically emailed to you.
Seabourn Cruise Line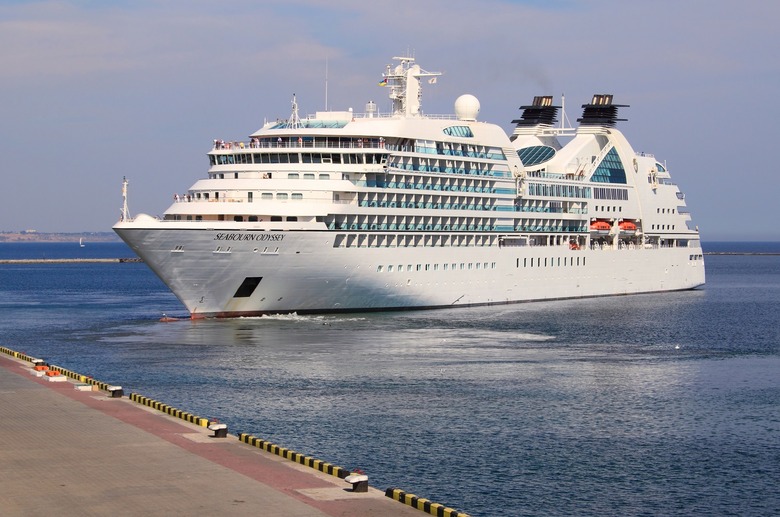 VolodymyrT/Shutterstock
Sailings on Seabourn Odyssey have been paused through Nov. 20, Seabourn Sojourn is paused through Oct. 13, Seabourn Quest is paused through Nov. 6, Seabourn Encore is paused through Oct. 19, and Seabourn Ovation is paused through Nov. 6. Those booked on paused trips will automatically receive a 125% future cruise credit if they've paid in full. Those who have paid a deposit will receive 125% of the amount paid in future cruise credit and a $300 onboard credit.
Safety tips for when you do cruise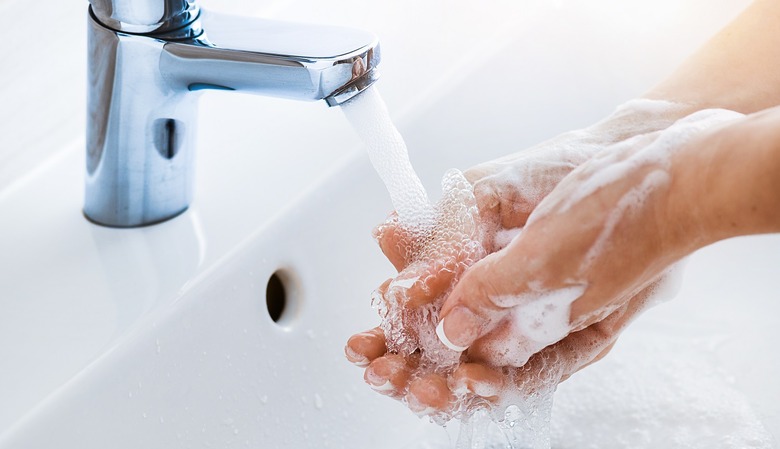 Krasula/Shutterstock
When you do cruise, the CDC has a few recommendations for staying healthy while on board. First, make sure you are up to date on all vaccinations. And because cruise ships can be known to have norovirus outbreaks, it is important to frequently wash your hands with warm soap and water for 20 seconds before eating, after using the bathroom, after changing diapers or after touching objects that other people frequently touch, like a stair railing or slot machine. Bring hand sanitizer and disinfecting wipes with you as well for extra disinfecting power.
What to do instead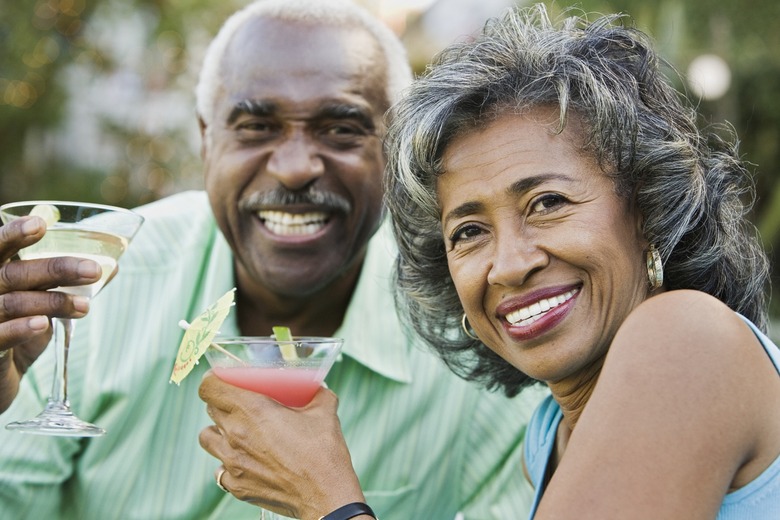 Hill Street Studios/DigitalVision/Getty Images Plus
It can be hard to be stuck in your own home when you're supposed to be sipping pina coladas seaside. If you had a cruise canceled due to the coronavirus or chose to rebook your vacation for a later date, there are a few ways to have a cruise-inspired day at home. Make fun frozen drinks and sip them while listening to reggae or calypso music in the afternoon. At night, cook yourself an elaborate meal like you'd have in a cruise ship dining room or make a dish inspired by your travels like jerk chicken. Have fun with your family and follow these other tips for having the ultimate staycation.