Most Flight Cancellations In The US Are At Laguardia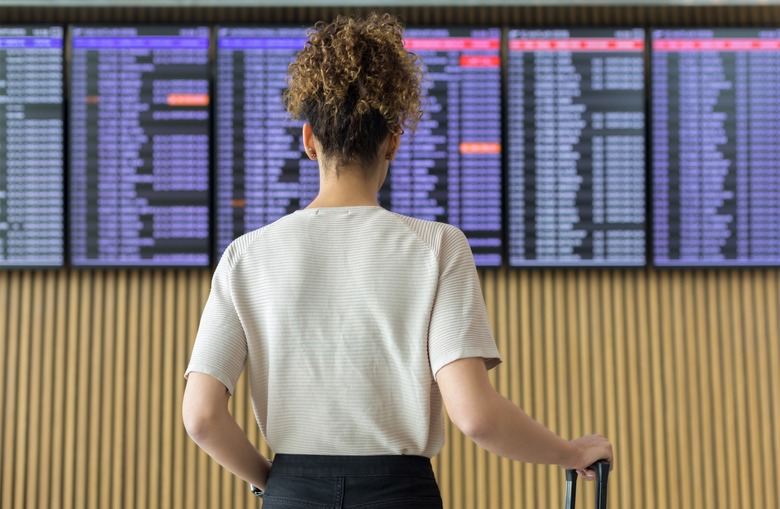 iStock.com/bymuratdeniz
You've planned your trip months — maybe even years — in advance. You have your ticket. You're on the way to the airport. You've gone through security and are navigating the airport maze to get to your gate. You finally arrive and ... you see that one word every traveler loathes: canceled. 
What to Do When Your Flight Is Canceled
You may think "Of course. This only happens to me." But, in actuality, it's pretty common for flights to get canceled. And there is one airport in the United States where it occurs the most.
That airport also happens to be in the busiest and most populated metropolis in the country: New York City. For two years running, New York City's Laguardia Airport has had the highest percentage of flight cancellations. At least you might spot a celebrity, right? 
In 2017, LaGuardia Airport had a flight cancellation rate of 3.23%, with over 3,000 flights canceled in total. In 2018, LaGuardia topped the list again, increasing its percentage to 4.07%, according to Department of Transportation data processed by InsureMyTrip. 
LaGuardia's reign might be ending though. With incomplete 2019 data that excluded the 2019 travel season, InsureMyTrip predicted that Chicago O'Hare International and Chicago Midway International will top the 2019 list.
Because travelers are ultimately at the mercy of the airlines, there's no way to guarantee your flight will take off as scheduled. But even when they are frustrated, travelers should avoid the worst airport etiquette mistakes.