Canceling A Flight Due To Coronavirus? Here Are The Policies For The 4 Biggest Airlines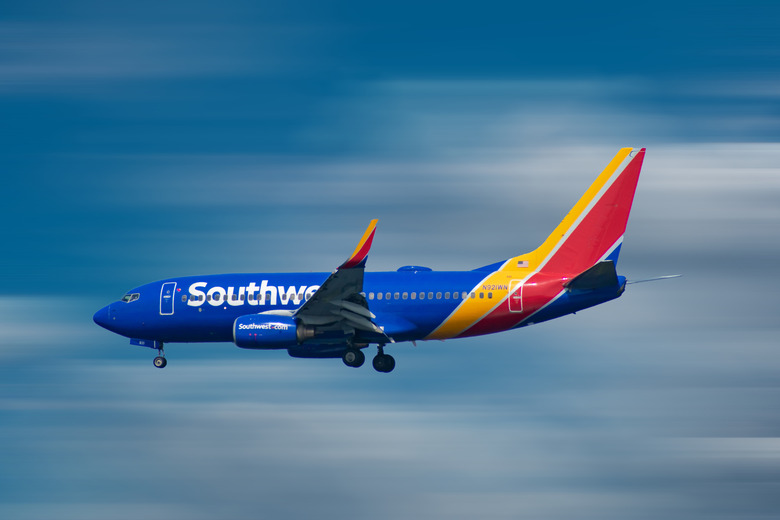 © Viavaltours | Dreamstime.com
As parts of America continue to follow stay-at-home and shelter-in-place orders, travel plans have been flipped upside down and turned inside out. Cruises are canceled. Music festivals are postponed. As a way of giving back and taking care of customers during this time, hotel corporations, airlines and other travel industry giants have adjusted their cancellation and rebooking policies.
Companies and Industries That Are Hiring During the Coronavirus Pandemic
The Center for Disease Control and Prevention recommends that travelers avoid all nonessential international travel because of the COVID-19 outbreak. And although the CDC does not typically issue domestic travel advisories or restrictions, they recommend travelers weigh all potential risks to their own health, to the health of the community they plan to visit and to the health of the one they will return to.
Several airlines have waived cancellation or change fees in accordance with the CDC's recommendations and the Level 4 Global Health Advisory issued March 31, thereby granting travelers increased flexibility as they scramble to reschedule flights. Here's a breakdown of new rebooking and cancellation options for the four biggest airlines in the U.S.
Southwest Airlines
Southwest Airlines does not charge fees to change or cancel flights. Customers may also cancel their flight at least 10 minutes before its scheduled departure. The funds used to pay for a nonrefundable ticket are normally valid for one year from the date of purchase. However, expiration dates for funds expiring now through September 7, 2020, or acquired due to a flight canceled March 1 through September 7, 2020, have now been extended into September 2022. 
Delta Airlines
Delta Airlines has also waived change fees for any flights departing now through September 30, 2020. Any existing eCredits or ones acquired from canceled flights through September 30, 2020, will be good through September 30, 2022. Tickets purchased between now and May 31 may be canceled and the credit used toward a trip up to one year from the original issue date. 
American Airlines
American Airlines has waived flight change fees for flights scheduled now through September 30, 2020, and tickets purchased through May 31 for all future flights. The value of the unused ticket may be used for travel through December 31, 2021. 
United Airlines
All change fees will be waived for tickets issued on or before March 2 for travel dates March 3 through May 31, 2020. New tickets must be reissued within 24 months from the original ticket date. For tickets issued on or before March 2 for travel dates June 1 through December 31, 2020, changes and cancellations must be made on or before May 31 and rebooked travel must also commence within 24 months from the original ticket issue date. Finally, flights purchased now through May 31 can be changed for free over the next 12 months.
That covers the four major airlines serving U.S. flyers. With your flight now rescheduled, follow these other tips for rebooking a vacation canceled by the coronavirus.