Lisa Curran Matte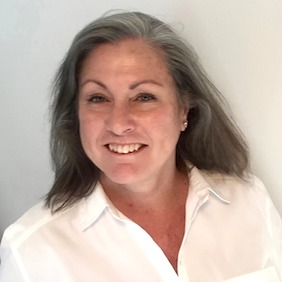 Location
Greater Boston, MA
School
University Of Virginia
Expertise
Chef Profiles, Recipes, Travel And Lifestyle, Wellness
Lisa has interviewed and profiled chefs worldwide.

She has dined in 34 countries on six continents.

Lisa has an innate curiosity about food, culture, and how they connect.
Experience
Lisa has worked as a reporter, writer, and editor. She is the founding editor and former editor in chief of Global Traveler magazine, a publication written for executive business travelers. Early in her career, Lisa was a local beat reporter for The Enterprise, a suburban Boston daily newspaper. She wrote a Family Travel column for the Boston Herald and a chef profile column for Skylights, the in-flight magazine for Spirit Airlines. She is the author of City-Smart Boston (Avalon Publishing) and co-author of World's Top Retirement (John Muir Publications). Her work has been published in AAA Journey, American Spa, American Way (in-flight/American Airlines), Boston Globe, Boston Herald, Bridal Guide, Coastal Living, Corporate Meetings & Incentives, Fodor's, Hotel & Motel Management, It's Rosy, Pain-Free Living, Robb Report, The Enterprise, Travel Weekly, among other consumer and trade outlets. She dreams of writing a series of detective novels featuring a self-styled sassy travel writer centered on her personal experiences exploring and writing about destinations worldwide. So far, she has the opening sentence: "I killed a gecko in Morocco." True story. Stay tuned.
Education
Lisa has a bachelor's degree in Rhetoric and Communications from the University of Virginia in Charlottesville, Virginia.
Stories By Lisa Curran Matte